The Visitor installations at 70 Wooster Street. Photo courtesy of Gentle Monster.
Gentle Monster's New Space-Age Flagship Takes You To a New Planet
On earth and beyond.
The Visitor installations at 70 Wooster Street. Photo courtesy of Gentle Monster.
Gentle Monster, the South Korean mega-brand that we can all thank for our obsession with techy, tiny, sunglasses, has a thing for outer space. Or, at least that would be a safe assumption after visiting their brand new 6,000 square foot flagship in SoHo, where the in-house creative team has elevated the shopping experience to something between experiential theatre and interstellar travel.
Each room in the new space is home to at least one kinetic sculpture that forms a series called The Visitor. The installations tell the story of a "new earth," where a shift in our lunar cycle and the addition of a 13th month both throw the planet into disarray, forging the development of a new organic life form. It's a hefty narrative to explore in a single space designed to sell sunglasses, but Gentle Monster pulls it off.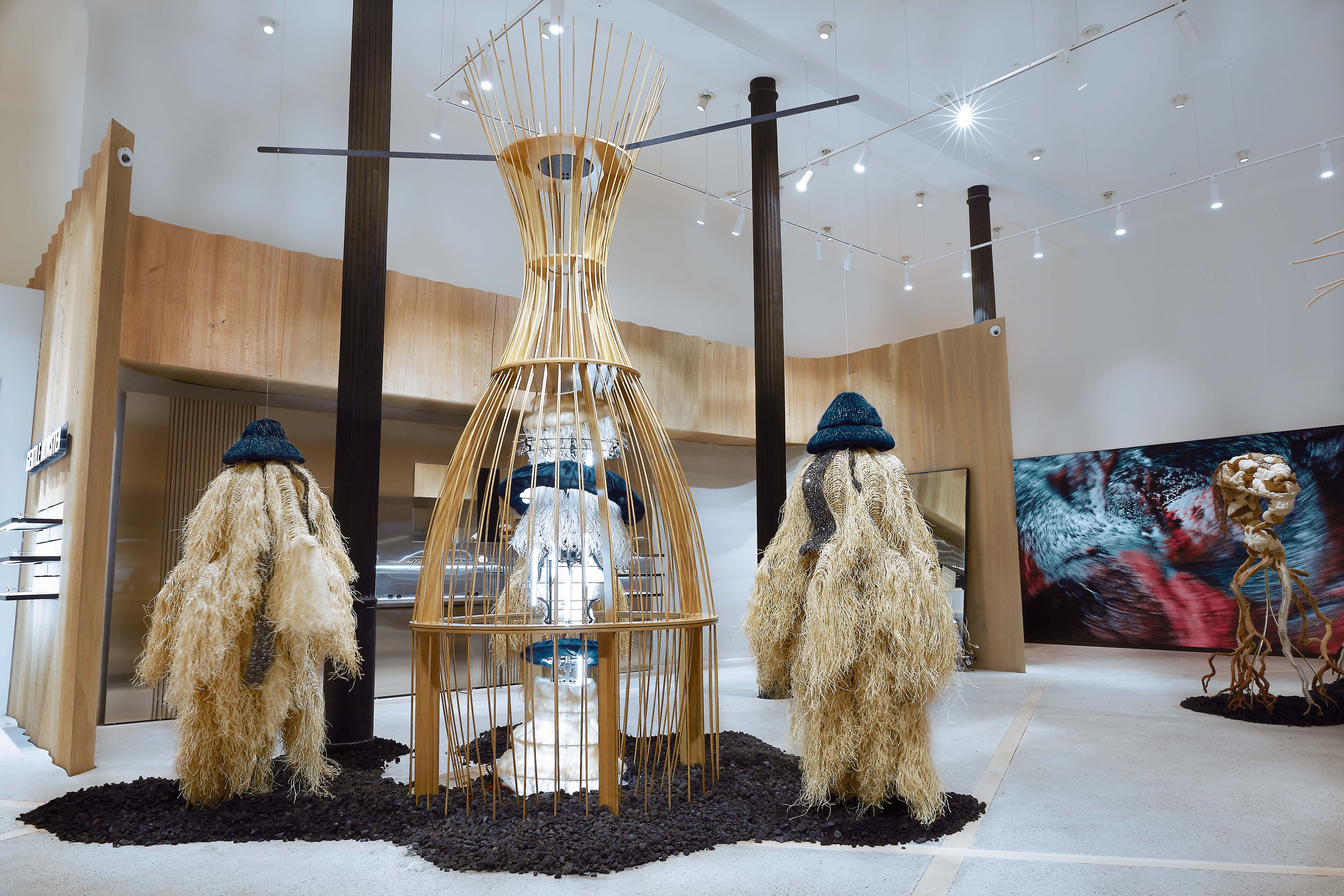 Two large, wriggling sculptures confront customers as soon as they walk in. Next, there is a sort of caterpillar that represents the evolution of life on our changing planet, and before long there are also representations of the "visitor" itself and the mercurial environment from which it was born. I guess you have to see it to believe it, but that is Gentle Monster's master plan. The brand has always treated their stores as portals into the GM universe.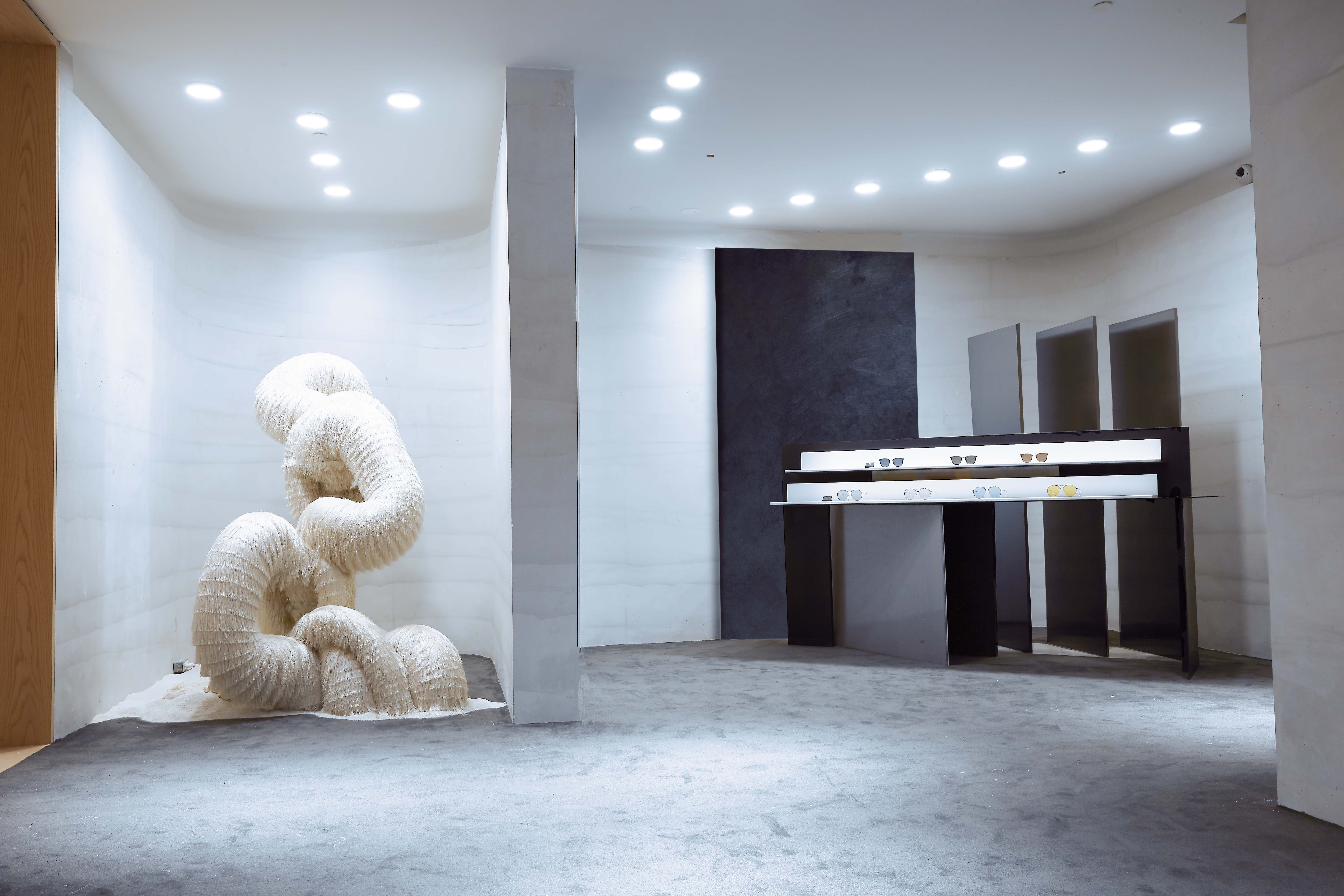 They approached the closing of their original New York outpost at 79 Grand Street with the same fundamental philosophy, training their sights on a planet a few light-years away from the moon.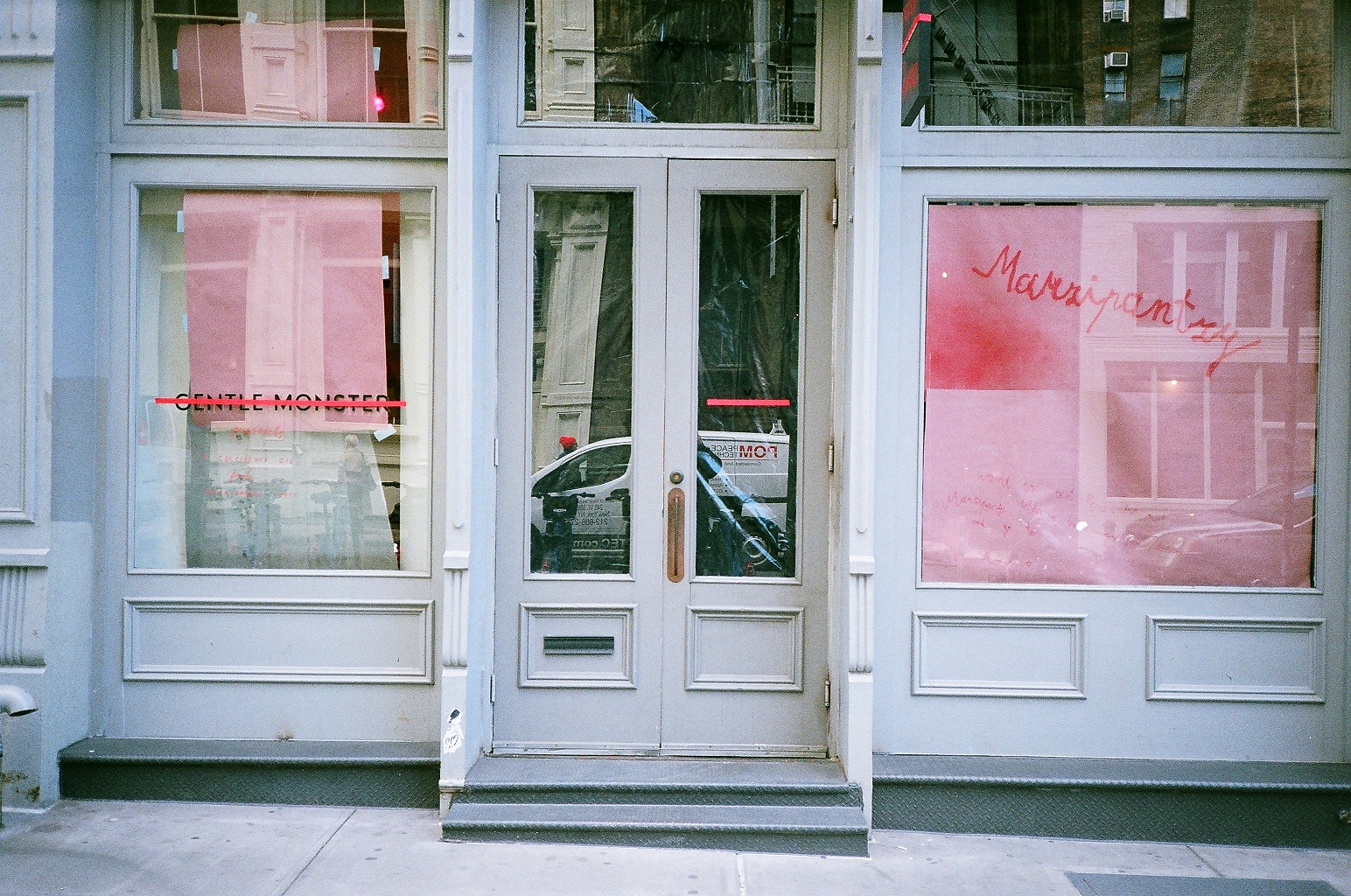 Gentle Monster tapped an experimental artist collective to transform the space into a site-specific artwork that is free and open to the public through October 30th. Marzipanzi: Journey to Mars is Gentle Monster's first art commission in collaboration with La Mama and Culture Hub. A 44-minute experience, the show incorporates infrared black and white photography by Jason Trucco, renderings from Robert Patrick's play Camera Obscura, a script adapted from If Their Love Was a Biosphere by Jonathan Lethem, and soundscape originally composed by John King. Many of the images in the show were developed from a trip the artists took to the same Moroccan desert where NASA tests.
As the brand said in a statement, "Exploration, discovery, and experimentation are real items for us to consider. We wake up every morning considering these themes. So, collaborating with artists around the theme of Mars exploration doesn't seem alien to us."
To the visitor, on the other hand, it is one weird trip indeed.