Photograph courtesy of Moncler.
We Need Tracee Ellis Ross in This Wild Space Age Valentino Puffer
These puffers have an angelic purity that Ross is prepared to pull off.
Photograph courtesy of Moncler.
When the weather gets to a certain inhumane point of freezing, style is often sacrificed for the desire to stay warm. But some people are unwilling to sacrifice. Unwilling to yield before the cold. Unable to confront the harsh realities of nature in a sad little ski jacket.

Enter: 1 Moncler Pierpaolo Piccioli. A mystical puffer jacket (bet you've never heard that phrase before) in conical shapes and the swoon-worthy color combinations that are the signature of Piccioli's Valentino—like mauve and hunter green, cornflower blue and eggplant, and cognac and pink and green. There are jackets and skirts and long puffer opera gloves and full-on puffer robes.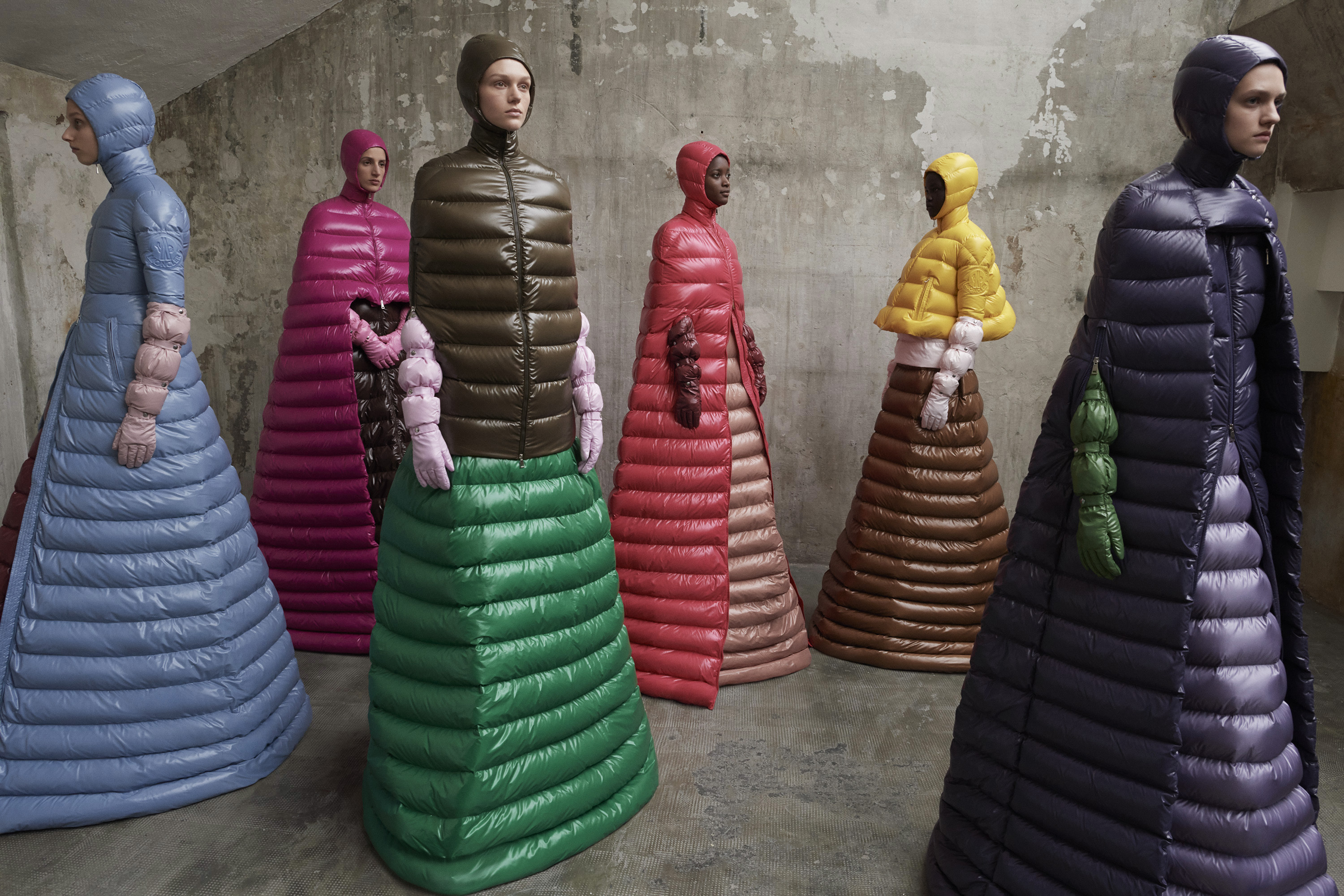 Are they the uniform of a future species of women who will survive the apocalypse? Puffy nuns oohing Gregorian chants? A giant duvet designed to make a human look like a beautiful quilted cone that knows everything about opera but also has a beautiful macaroni and cheese recipe? (The answer is likely somewhere in between—the monk and artist Sidival Fila created canvases for the installation in downtown New York.) But as with all of Piccioli's clothing, the meaning lies in all the fantasies the shapes and colors inspire.
Now: Tracee Ellis Ross does not merely wear Valentino but is in fact a soothsayer for it; in putting on Piccioli's creations, she imbues them with the vivacity and style godliness that the designer intends. But there is no question about it: while Ross has an otherworldly wardrobe, she almost definitely gets cold. And when the temp drops, you know what we need to see her in. Entire world (or, like, just stylist Karla Welch): let's get this puffer. It's available now at Moncler boutiques and on the brand's site.