Decoding the Whitney's Art Haul
The Whitney Museum recently announced 417 acquisitions.
What if art museums made haul vids? If they did, the Whitney would have a pretty sick one with the 417 recent acquisitions it announced last month. This year, the Whitney collected a lot of photographs, mostly portraits and vernacular snapshots, in addition to a handful of works on paper and studio one-offs. The museum acquired some significant and timely pieces as well as some that leave us wondering, "What the fuck?" with fingers crossed that those pieces age well. Only time will tell!

TIMELY
Gran Fury
Wipe Out, 1990 Subway car poster
Most famous for their 1987 "Silence = Death" poster, artist collective Gran Fury donated seven of its political posters from 1988 to 1991 addressing the AIDS crisis and sexism, including Wipe Out (1990), a subway poster featuring a beachside scene with gold letters that read, "AIDS ISN'T OVER FOR ANYBODY UNTIL IT'S OVER FOR EVERYBODY." Their subway campaign during the AIDS crisis was a powerful way to make the issue as public as possible at a time when the president wouldn't even say the word "AIDS" aloud.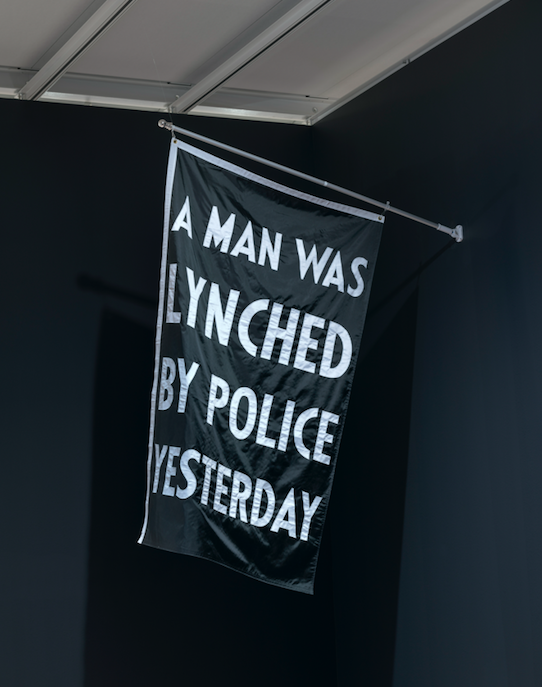 Dread Scott
A Man Was Lynched by Police Yesterday, 2015
Between 1920 and 1938, during the Jim Crow era, the NAACP hung this famous flag outside their office the morning after any black individual was lynched. Artist Dread Scott recreated the flag with white text on black fabric reads the same message: "A Man Was Lynched by Police Yesterday." Made in response to the police murder of Walter Scott in South Carolina last year, it hung outside Jack Shainman Gallery during the For Freedoms exhibition in August 2016 for only one week before it was brought indoors. After a Fox News article sparked protest from conservative weirdos who flooded the phone lines and inbox of the gallery, the flag was pulled and placed in the window, angering Scott and others. For a time, it hung outside a record store in Cleveland, and now will be in the hands of the Whitney. Will they hang it from the museum's exterior? Or will it sit in storage?
Mierle Laderman Ukeles
I Make Maintenance Art One Hour Every Day, 1976
One of the museum's most exciting acquisitions is I Make Maintenance Art One Hour Every Day by Mierle Laderman Ukeles, a feminist conceptual artist whose performances addressed the invisible role of domestic and affective labor such as maintenance and cleaning work. In performing the actual work of cleaning institutional stairs, wiping museum doors, and washing stone stairs by hand, Laderman Ukeles drew serious attention to who maintains our culturally significant spaces and who gets to enjoy them. This particular piece is a giant grid of polaroids taken in 1976, when Laderman Ukeles invited three hundred maintenance workers at 55 Water Street, the former Whitney downtown space, to think of their work as "maintenance art" for one hour every day during their eight-hour shift. She was also the official and unpaid artist-in-residence at the New York City Department of Sanitation.
RARE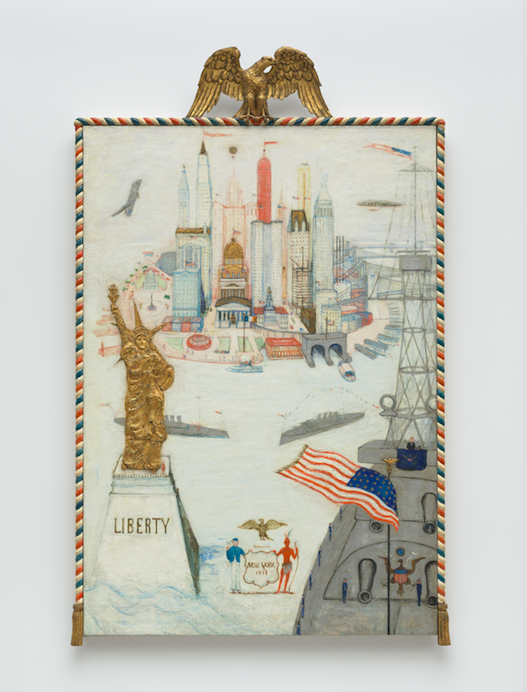 Florine Stettheimer
New York/Liberty, (1918-1919) Oil on canvas
Stettheimer was BFF with Georgia O'Keefe (the latter gave the eulogy at the former's funeral!), a lifelong New Yorker, and an underappreciated modernist woman painter. She rarely parted with her work, and after her death in 1944, her sister donated the majority of her oeuvre to Columbia University, which meant next to zero of her paintings were in circulation for acquisition. So this is a big deal! Donated by famed egyptologist William Kelly Simpson in honor of his parents, this Stettheimer is super rare. Despite being well-connected with famous patrons, her work was considered "too feminine" (what a surprise!), so the fact that she's having a moment now is a small act of feminist revisionist art history. We'll take it.
SURPRISING/HUH?
Jeremy Blake
Liquid Villa, 2000 Animation, sound, looped Gift of Cristina Enriquez-Bocobo 2018.104
As an early pioneer of video art, Blake's "moving paintings" have been shown since his death in the early 2000s. The saga of Jeremy Blake and his partner, Theresa Duncan, is one that haunts the East Village. In 2007, video game designer Duncan and Blake, a rising video artist and album art designer (remember these stunning opening visuals for Punch Drunk Love?), killed themselves in what seemed like a lover's pact. Liquid Villa is an important chunk of proto-internet art and was last shown at the Standard Hotel in Los Angeles, the city in which Duncan found his fortune before returning to New York. The acquisition is a solid move to further legitimate video and internet art.
Bunny Rogers
A lot of eggs are in young Bunny Rogers's basket—three purchases and one gift to be exact. Primed to be this generation's Next Big Thing, her acquisition marks a milestone in the young artist's career and seals her fate as a mythical figure in the post-internet art world (if that's even a thing?). Three of the four acquisitions are pieces from her 2016 installation, Columbine Cafeteria, which created a mythical consideration of the Columbine High School shootings that happened in 1999, when the artist was...nine years old. The museum nabbed the whole front room of the installation, including Cafeteria Wardrobe (2016), A Very Special Holiday Performance in Columbine Auditorium (2016), the video piece which includes a cat character singing "Memory" from the musical CATS, and Columbine Auditorium Seating (2017). Okay.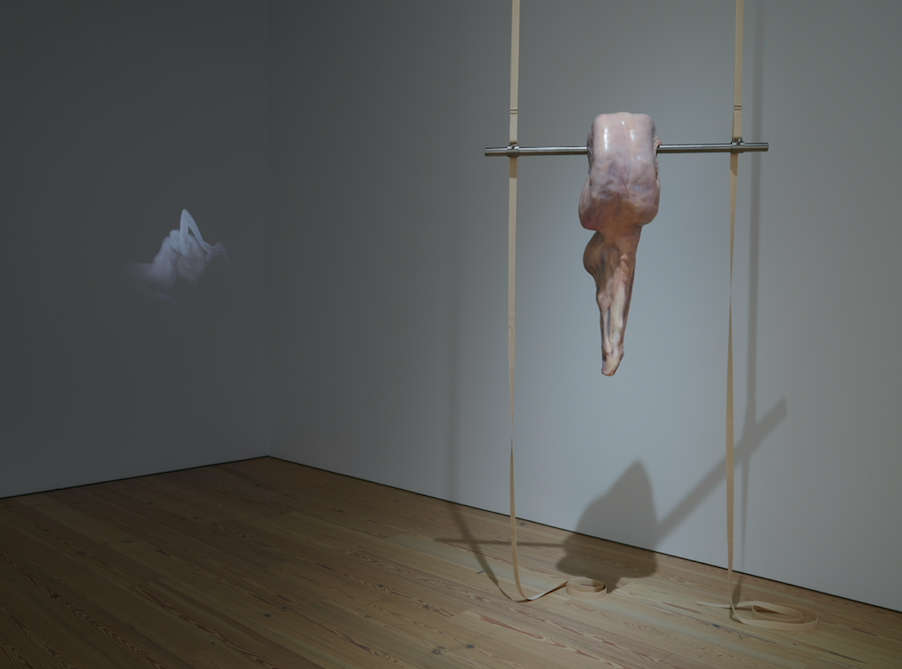 Ivana Bašić
SOMA, 2016
Croatian actress-turned-artist Bašić's work was apparently everywhere in 2017 but hasn't been seen since! What happened? The acquisition was a direct purchase, which is to say the museum deliberately picked it in 2017, at the height of her popularity. Maybe her star is still rising?
Tagged: