From the artist's book 1NVERS1ONS, 2014
Nick Mauss Is an Artist Who Won't Stand Still
Anticipating his solo exhibition at the Whitney Museum this spring, the New York artist choreographs a dynamic interplay between drawing, painting, and ballet in a set of images selected for GARAGE.
From the artist's book 1NVERS1ONS, 2014
If there is still, among critics, a default prejudice against the decorative, Nick Mauss flies in the face of it. His work, which spans painting, sculpture, performance, and curation, glories in the improvised and the gestural, the airy and the sensual. While not an Expressionist per se, he's captivated by the possibility of expression, crossing and recrossing the boundary between figuration and abstraction.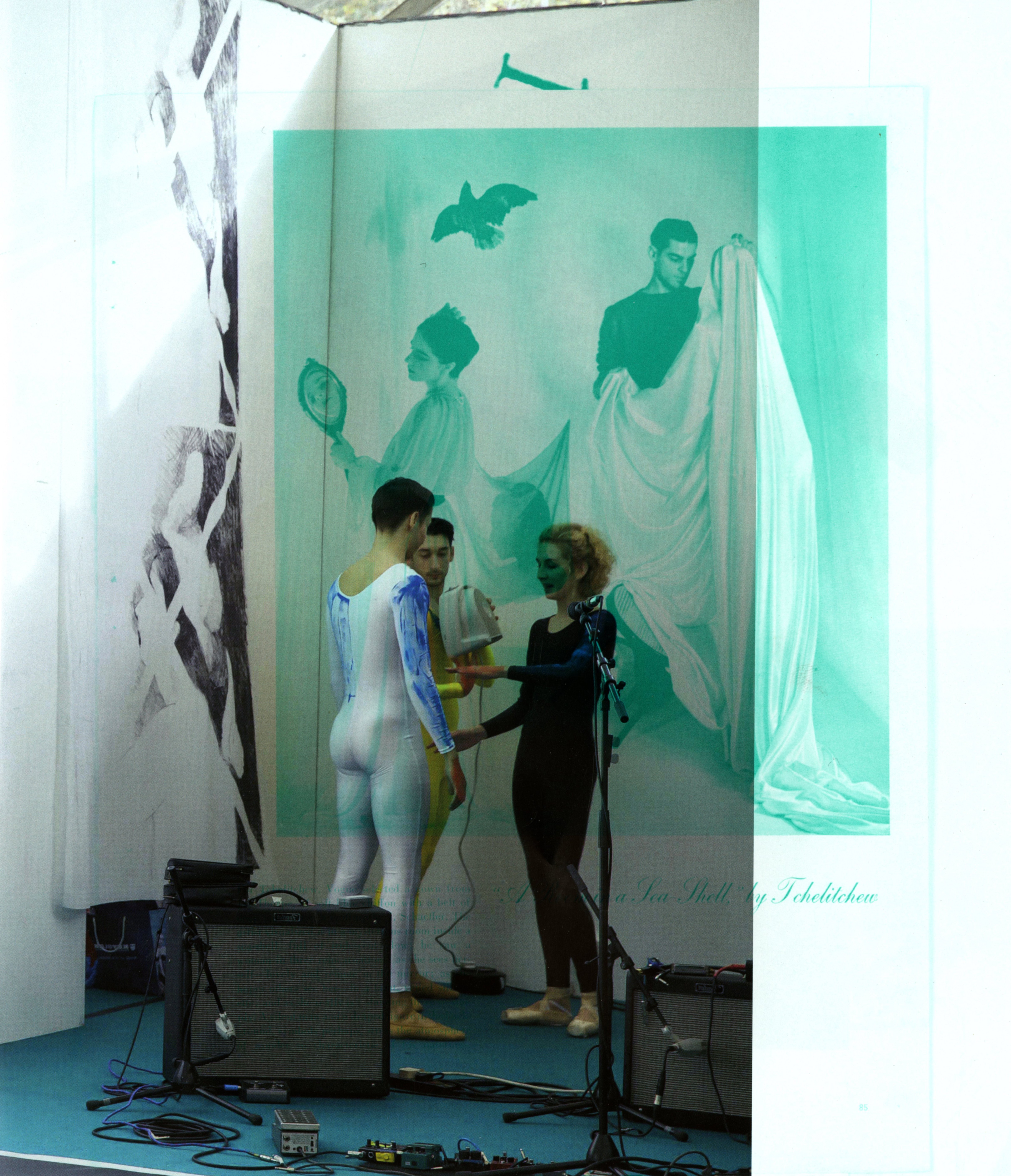 Mauss is not an artist who stands still for long, and the defining theme of his current work is movement. In his upcoming exhibition at the Whitney Museum of American Art, Transmissions, he marshals works from the museum's collection to explore the vivid collision of ballet and avant-garde dance that took place in mid-century New York, and interweaves them with recent works of his own in a style one might call choreographic, layering ideas about imaging and architecture atop one another until they embrace in a dizzying whirl. The show's title evokes dance as a practice that's handed down from body to body, remade in the process by the dancers, their audiences, and the culture of the time.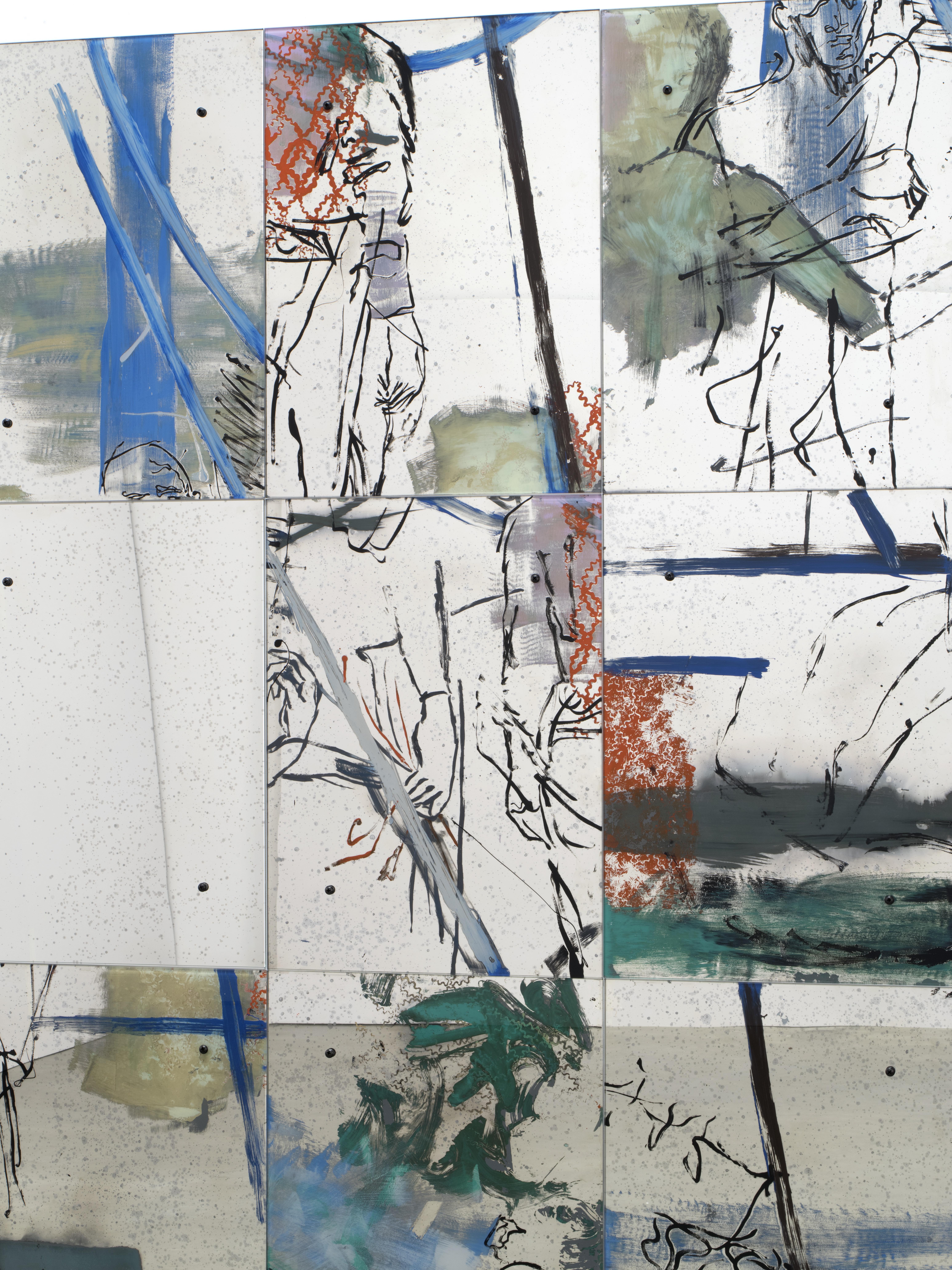 Mauss's project for GARAGE juxtaposes images of his mirrored murals with excerpts from 1NVERS1ONS, a book that documents the five-day "disarticulated ballet" he staged at Frieze London in 2014. In this live work, dancers from the Northern Ballet and the National Youth Ballet performed in the same space as Kim Gordon, Juliana Huxtable, and Marco Antonio Gomez. The combination makes for a characteristically mercurial visual experience, in which the "simple" act of looking inserts the reader/viewer into a rapturous interplay between representation and mimesis, looking and feeling, thought and action.
A version of this story appears in GARAGE No. 14, available to buy here .