Meet the John Singer Sargent of Drag Queen Portraitists
Clayton Patterson's new show features his backstage portraits of drag queens during the Pyramid Club's '80s golden era.
New York's '80s and '90s downtown club scene is a well documented one, from contemporary dispatches like Michael Musto's feverish "La Dolce Musto" column in the Village Voice to more recent tributes, like the 2003 film Party Monster.
But what did the artists and performers look like in the rare moments when they weren't partying or performing? (Or sleeping—but that seems a little provincial for them.) Consider Clayton Patterson the society portraitist of the scene. Patterson, who arrived in New York in the late '70s, captured intimate but grand photographs of drag performers backstage at the legendary Pyramid Club in the mid-to-late '80s, which are now on view (and for sale) in the show "Portraits of the Pyramid" at the menswear store GROUPE on Bowery.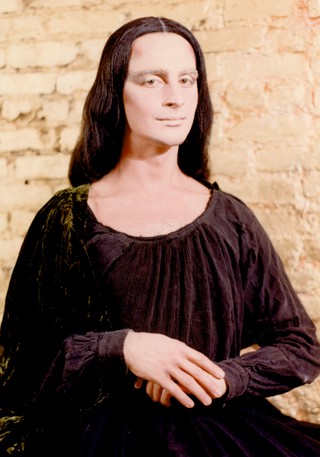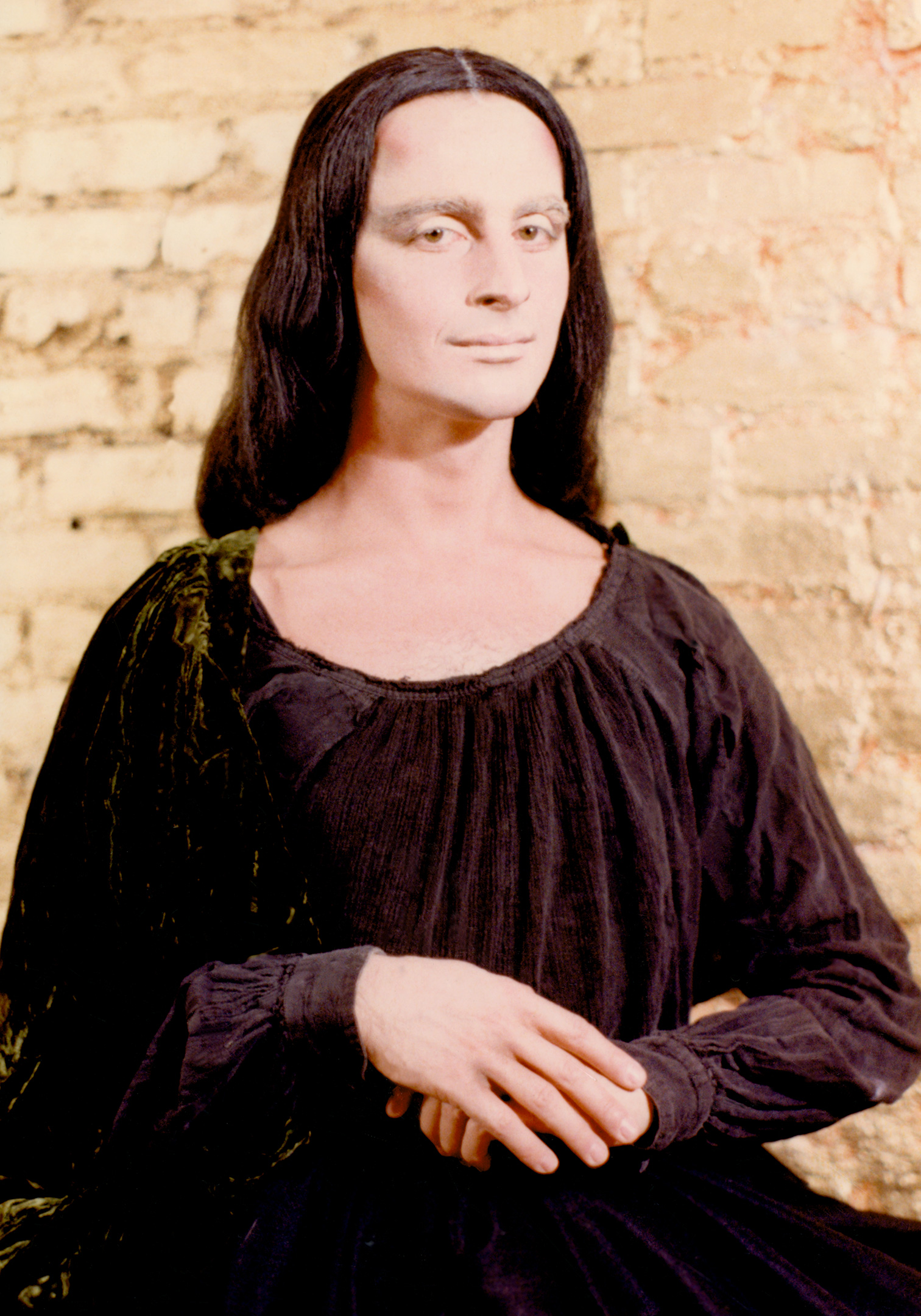 Patterson has long photographed Lower East Side fixtures in front of his apartment door, but was brought into the Pyramid scene when he photographed Sun PK, a frequent performer at the club. "And she said, 'Well, would you be interested in documenting me getting in drag and going to the Pyramid?'" Patterson recalled in an interview earlier this week. "And I thought, ' Wowee! This is great!'"
He added, "To get into any scene or any place, if you have somebody who opens the door for you, it facilitates the whole thing, [because] it makes you a player." Rather than capturing the artists performing, Patterson was allowed a more privileged view: "When you're in this intimate enclosure, you're part of it, and you have this intimate sort of possibility of documenting this person."
He spent many Sunday nights in 1986-1988 backstage, photographing the performers in their elaborate homespun costumes and makeup. "I found it really creatively inspiring," Patterson said. "There's this whole thing of 'availiabilism' that Kembra Pfahler threw out there: making use of what you find and is available to turn it into artwork that projects your ideas." He points to the portrait of Kathleen, below: "Her silver teeth are tinfoil, the wig is something that she found in the garbage or wherever, and [she wears] an assortment of clothes that she found, and it comes out in this incredible package."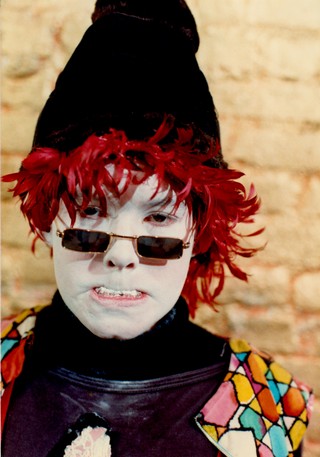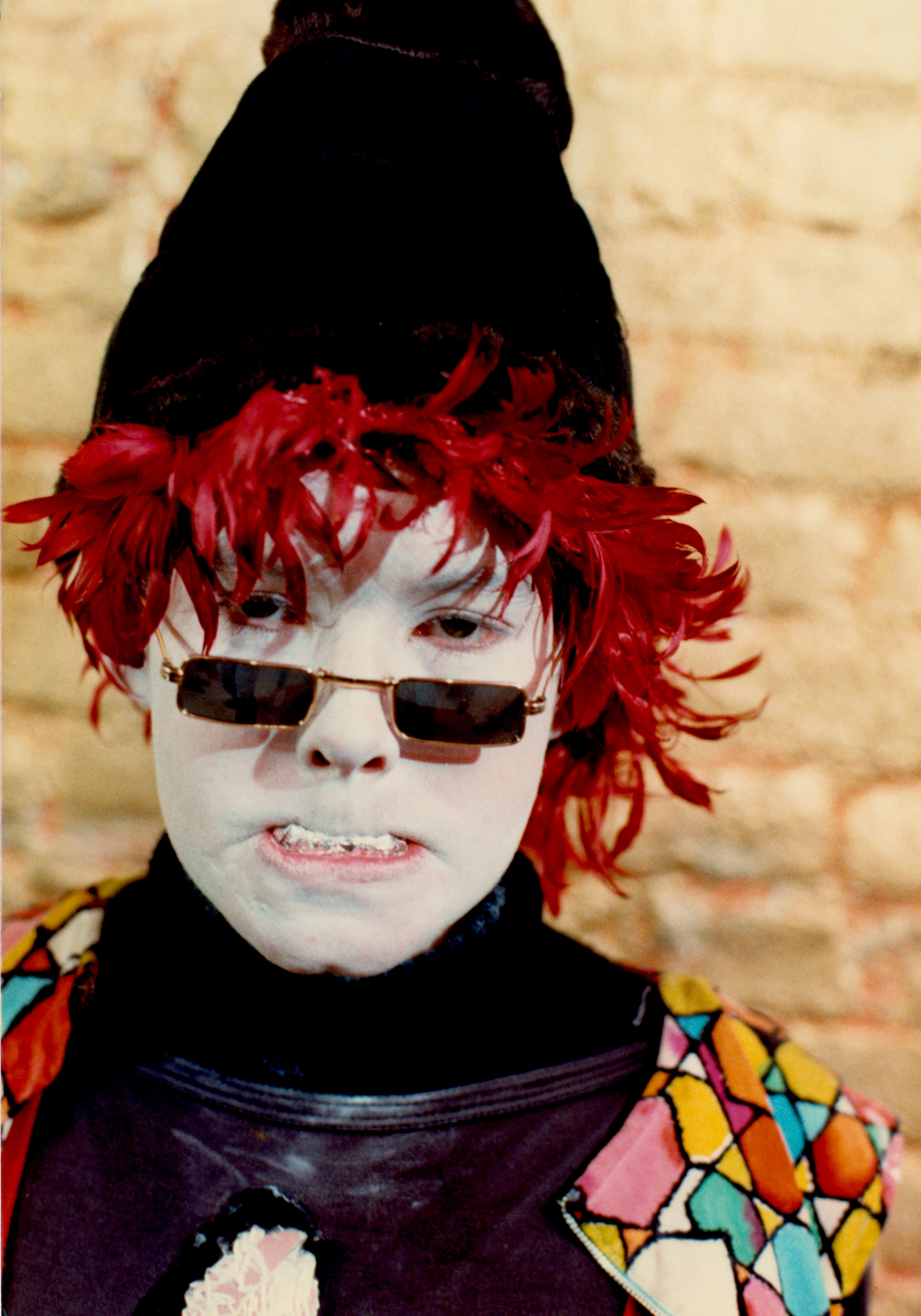 Patterson says that scrappy attitude made the Lower East Side singular artistically. "Soho was much more careerist in a sense," he said. "It was much more Ivy League people, with degrees from Brown and Yale, and maybe some of them came from families of artist that were well known. I'm not saying pretentious, but it was more 'acceptable' to the system, whereas the Lower East Side was much more sort of outlaw, individual characters trying to make it—often more extreme people that didn't adjust or fit in well with the system, per se."
"Some people called the Lower East Side 'Andy Warhol's bedroom,'" he said, "whereas the living room would be Union Square—a more upscale place."
Patterson says he hopes that exhibitions like this one will help some of the era's artists earn the recognition they haven't received. He cites the filmmaker Nelson Sullivan, for example, who "really made it accessible and possible for people like Rupaul, Michael Musto—that whole sort of explosion." Here's a video of Rupaul teaching Sullivan how to do drag in his Meatpacking District apartment to get those rightful-place-in-history juices flowing:
The show will be on view at GROUPE at 198 Bowery through January 17, 2018.