(Photo By Vaughn Ridley/Sportsfile via Getty Images)
Hey Men, Why Not Carry A Beaded Purse This Summer?
In his new GQ profile, Seth Rogen admitted his desire for a purse, and we think we've found the ideal one for him.
(Photo By Vaughn Ridley/Sportsfile via Getty Images)
A lengthy GQ profile of Seth Rogen dropped today, and amid all the Vuitton-clad glamour shots and chatter about his acting career and his new weed brand (it's real!), Rogen managed to fit in a nuanced exploration of the phenomenon commonly known as the "man purse," or, if you're nasty, "murse":
Lately he's recognized his father's cadences in his own voice, and he's become increasingly sympathetic to his dad's other weirdnesses, such as his habit of wearing a purse. "What's funny is it makes his mother really uncomfortable," Rogen said. "My grandmother hates when my dad wears a purse. And around her he still wears a purse but in more muted colors. He'll wear pretty bright purses, generally speaking. He buys his own, like a Le Sportsac or Kipling purse. But then, recently, I found myself talking to my wife, like, 'Man, I have too much shit in my pockets, I wish there was a thing I had where I was able to keep this shit.' And she's like, 'You mean like a purse, you motherfucker?' " He sighed. "This is how it happens."
I've never met Seth Rogen's father, but I can confirm that he is a prescient fashion sage. After all, we've come a long way from Joey Tribbiani's much-maligned "unisex" man purse on Friends, the one that literally cost him a job for daring to transgress the confines of masculinity.
Back in 1999, the bag itself on a man's shoulder constituted a sight gag, complete with hearty canned laughter, but now we're supposed to be in a brave new world of gender fluidity, aren't we?
Much more recently, Frank Ocean made headlines for the big green Celine bag he brought to Paris Fashion Week, but this time, there was no scorn or fear to be found; GQ declared that Ocean "won Paris Fashion Week" with his confidently held, hunter-green accessory, which looked perfectly sized to carry the kind of outfit change that a fashion visionary like Ocean might want to keep handy at all times. (Ocean's not alone: Marc Jacobs has reportedly been known to carry women's bags as well!)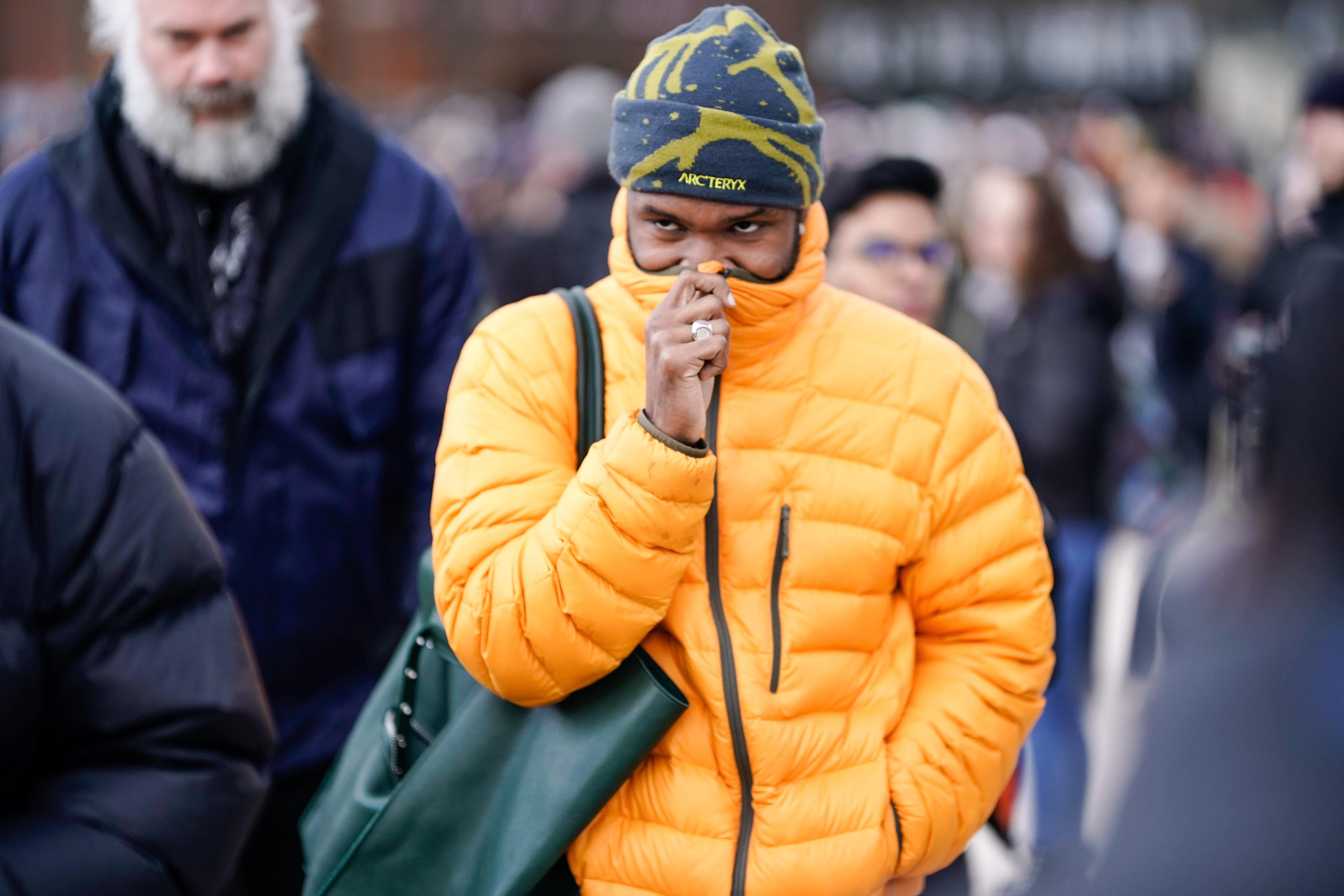 Ocean's Celine tote was a bold start, but the male purse profile for summer needs to be something a bit lighter, more playful; something that stomps up and down on gender norms once and for all. The answer, clearly, is Susan Alexandra, the accessories designer whose beaded confections have been seen dangling from the wrists of everyone from Gigi Hadid to, well, everyone on Instagram.
Allow me to expound on why the Susan Alexandra purse is the perfect choice for Rogen, king of comedy.
Colorful? Check.
Whimsical? Check.
Stoner sensibility? Check. (Rogen might not be able to fit his laptop in the bag for script rewrites, but he could for sure stow some samples from his new weed line, which makes the bag a work expense, which makes it tax-deductible.)
In my ideal vision of summer, I'd disembark the C train at Rockaway Beach and make my way onto the boardwalk, only to be confronted with a riotously colored visual symphony of men carrying beaded bags. They're convenient, sure, but more importantly, they're fun. Alexandra's bags look uncannily like the kind of girl-coded toys that so many boys of Rogen's generation were barred from playing with in their youths, which could help heal long-held psychic wounds, and isn't that really what fashion is all about? Break out of the masculinity prison this summer, fellas, and go full Susan: you'll be glad you did it.