"Cool" screenshots via YouTube/VEVO, Call Me By Your Name screenshots via Starz
Do 'Call Me By Your Name' and Gwen Stefani's 'Cool' Exist in the Same Universe?
Guadagnino definitely modeled his film's summertime Italian dreamscape after the 'Cool' music video.
"Cool" screenshots via YouTube/VEVO, Call Me By Your Name screenshots via Starz
Mild spoilers ahead for Call Me By Your Name
The official pastime of summer is wishing you were somewhere better. Just in time for our season of yearning, new stills from Greta Gerwig's upcoming Little Women adaptation (!) dropped last week, and though the movie isn't out until December, naturally it got me thinking about Timothée Chalamet and how he's gonna ruin all of our lives again come year's end.
Of course, that impending heartbreak reminded me of past heartbreak, a.k.a. T*mothée in Call Me By Your Name, a movie that defines summertime location envy. Luca Guadagnino's Oscar-winning 2017 adaptation encapsulates the dreamy, languid summer haze of André Aciman's 2007 novel, which is set in the northern Italian countryside in the mid '80s.
While the cerulean skies, sun-drenched cobblestone streets, and luxe analog lifestyle that backdrop the tale of Elio and Oliver are enviable for sure, the sensory experience of the film may also inspire us to flip back through our own visual memories (I'm practicing self-care by not hyperlinking to the Mad Men Kodak Carousel scene here, thanks!) until we land on… the 2005 music video for Gwen Stefani's "Cool."
The song is about being friends with a former lover after you've both moved on, and watching its video back with CMBYN in mind had me screeching with delight. Did Guadagnino Tha God somehow watch the "Cool" vid before making the movie? A wrenching summer romance set in cinematic Italy… protagonists with impeccably floppy brunette hair… Your study-abroad semester could never!
(Naturally, I checked Twitter to see if anyone else had noticed their relatedness before, and because the internet is both the worst and best of Who We Are, many minds had indeed made the connection.)
Not only do the flashbacks in the "Cool" video mirror the narrative and aesthetic treatment of CMBYN, but the present-day scenes of Gwen hanging out and being cool with her old lover and his new partner may even provide a blueprint for the forthcoming sequel to Elio and Oliver's tale. Timothée in a leopard-print cardigan? I would like to see it. So, as the full haze of summer descends upon us, the parallels between Gwen Stefani's "Cool" and Call Me By Your Name deserve a deeper dive — a bigger splash, you might say — because if not now, when?
Both "Cool" (directed by music video goddess Sophie Muller) and CMBYN were literally filmed "somewhere in northern Italy" — specifically, in the region of Lombardy. "Cool" was set in Lake Como while principal photography for CMBYN took place in and around Crema, which according to Google Maps are a mere 139 kilometers apart, or around a two-hour drive. I know what you're thinking: "Can you come get me, mom?" You bet she could, it's not even that far away.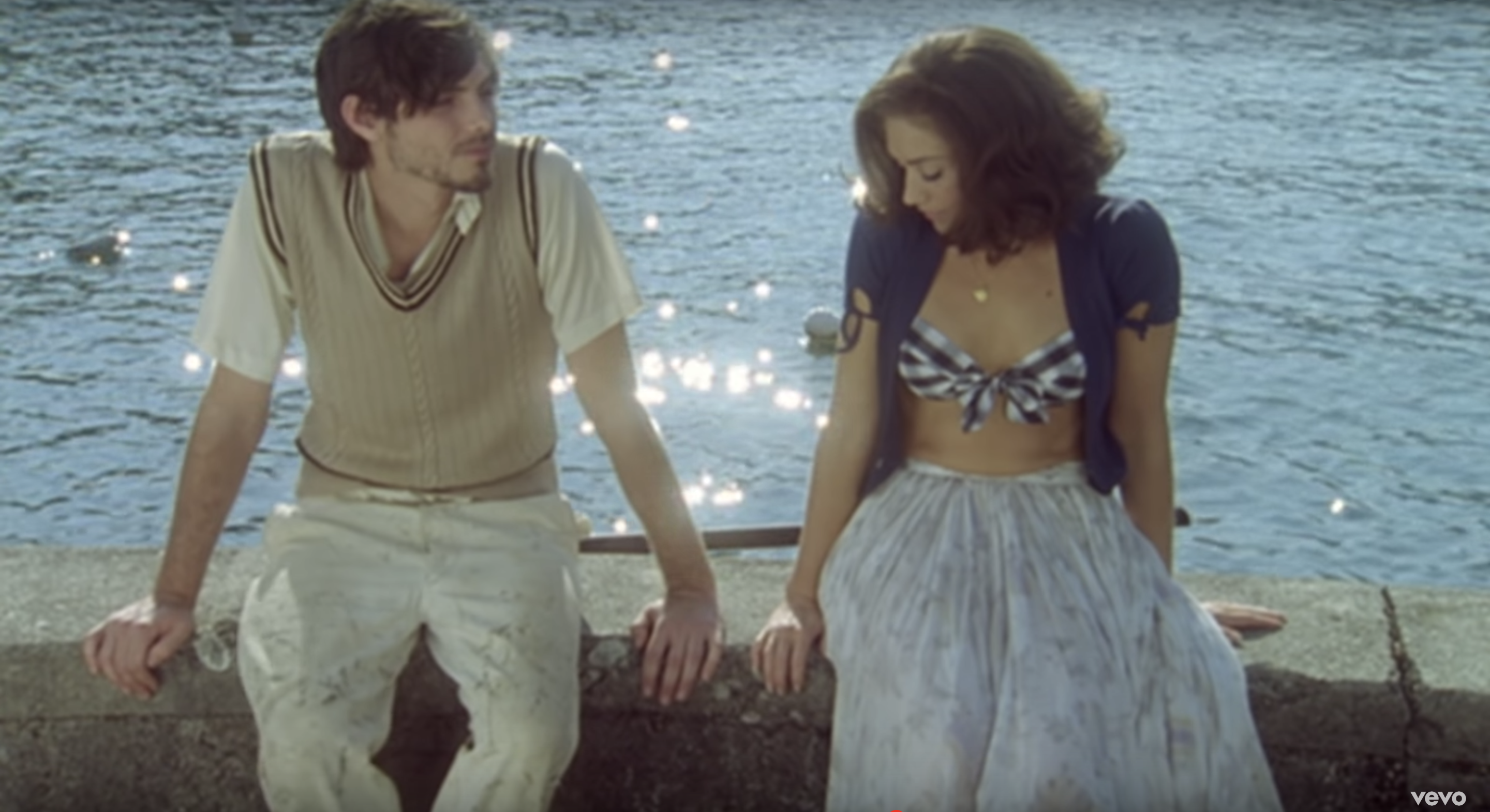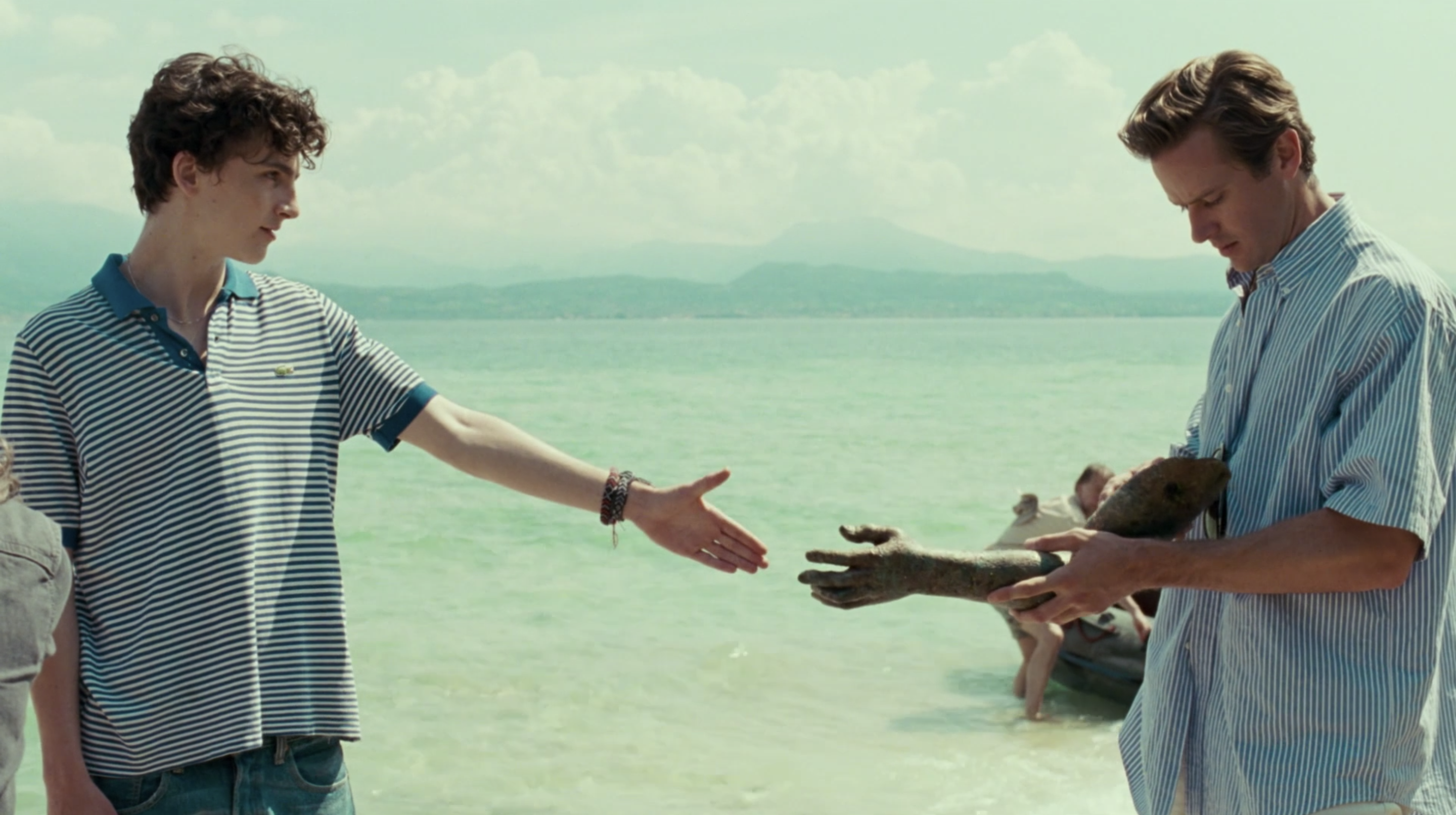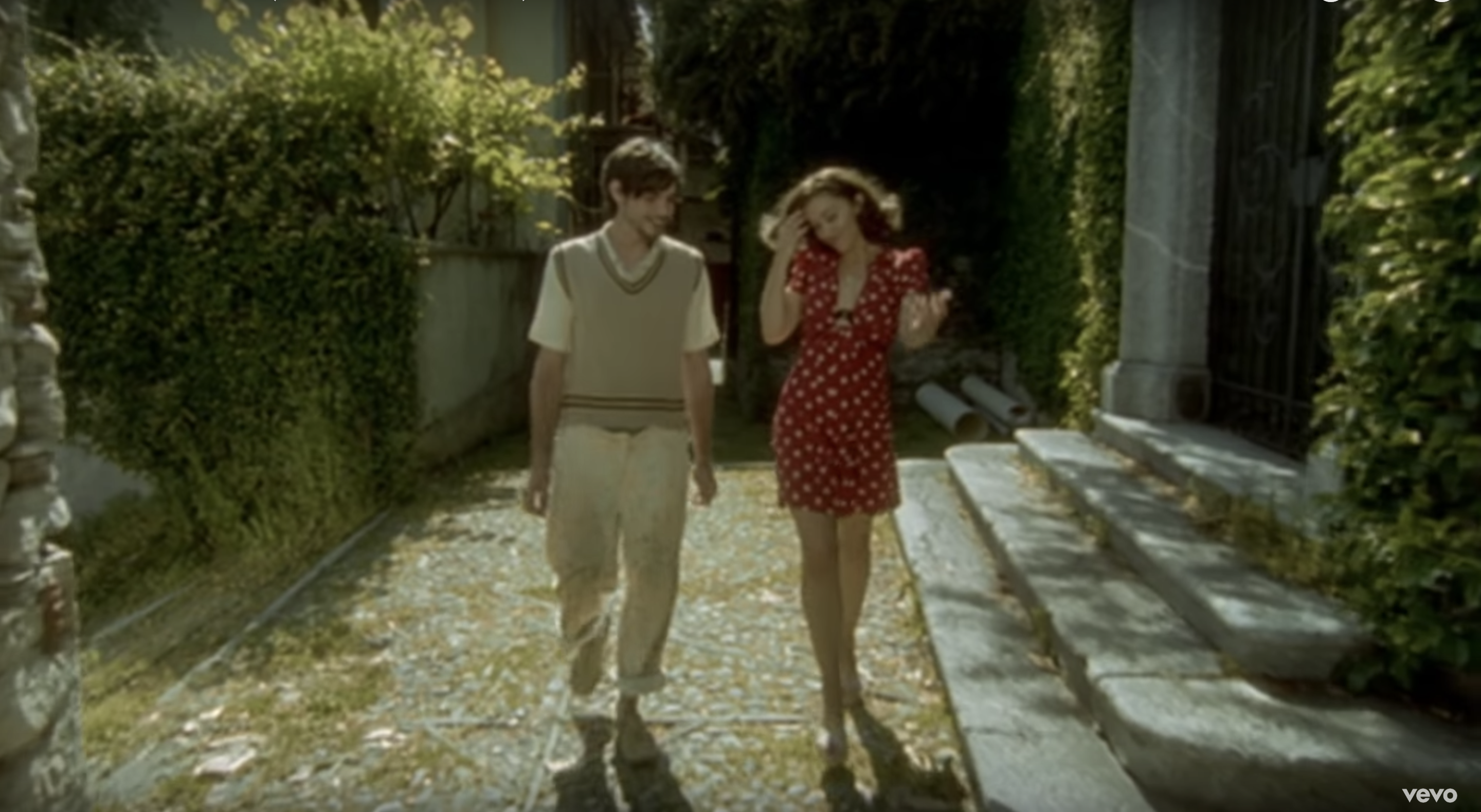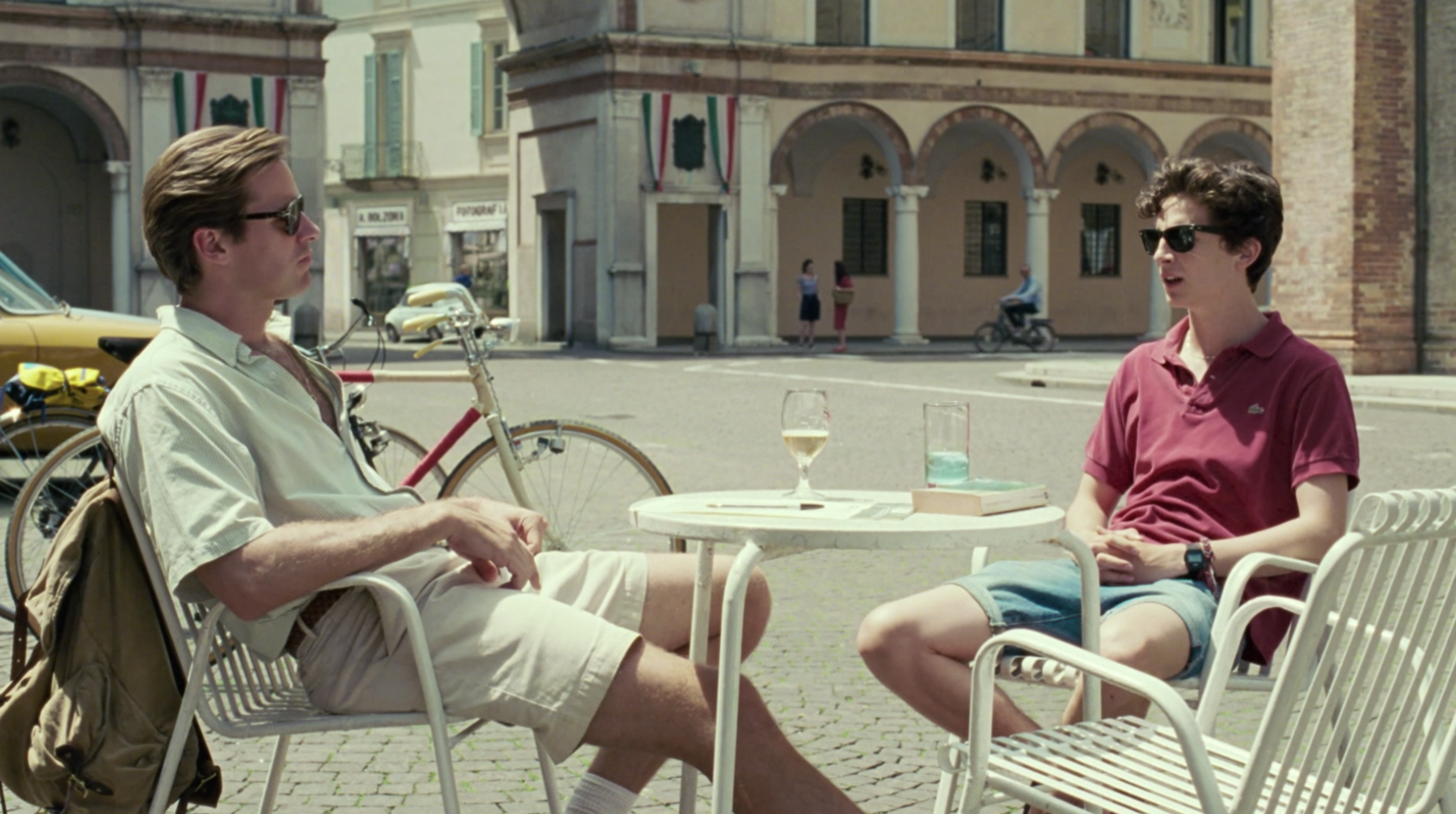 I imagine Gwen as the Elio character, looking back wistfully on her first love. Gwen purportedly wrote the song about her No Doubt bandmate and first ex-boyfriend Tony Kanal, which totally feels like something Elio would do re: Oliver — they both love synth pop! The video even stars Erin Reese, Kanal's now-wife, as the "new girlfriend" of Gwen's one-time summer love. The real kicker: Gwen sings the line "We used to think it was impossible / Now you call me by my new last name." Um, HELLO? "Call me by my [your] [new last] name"?! This article wrote itself.
Suffice to say, the connections are many. Shall we count the ways?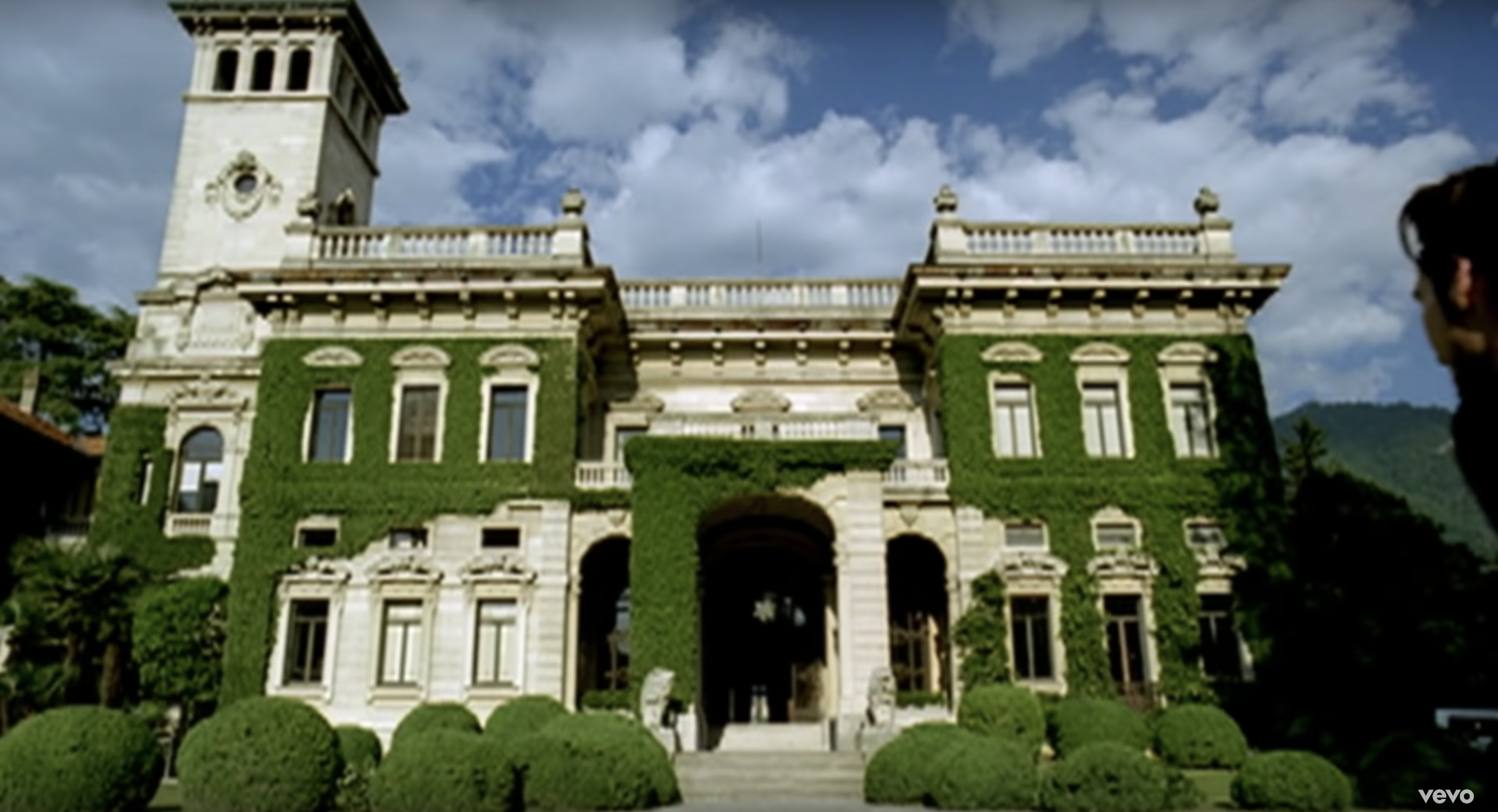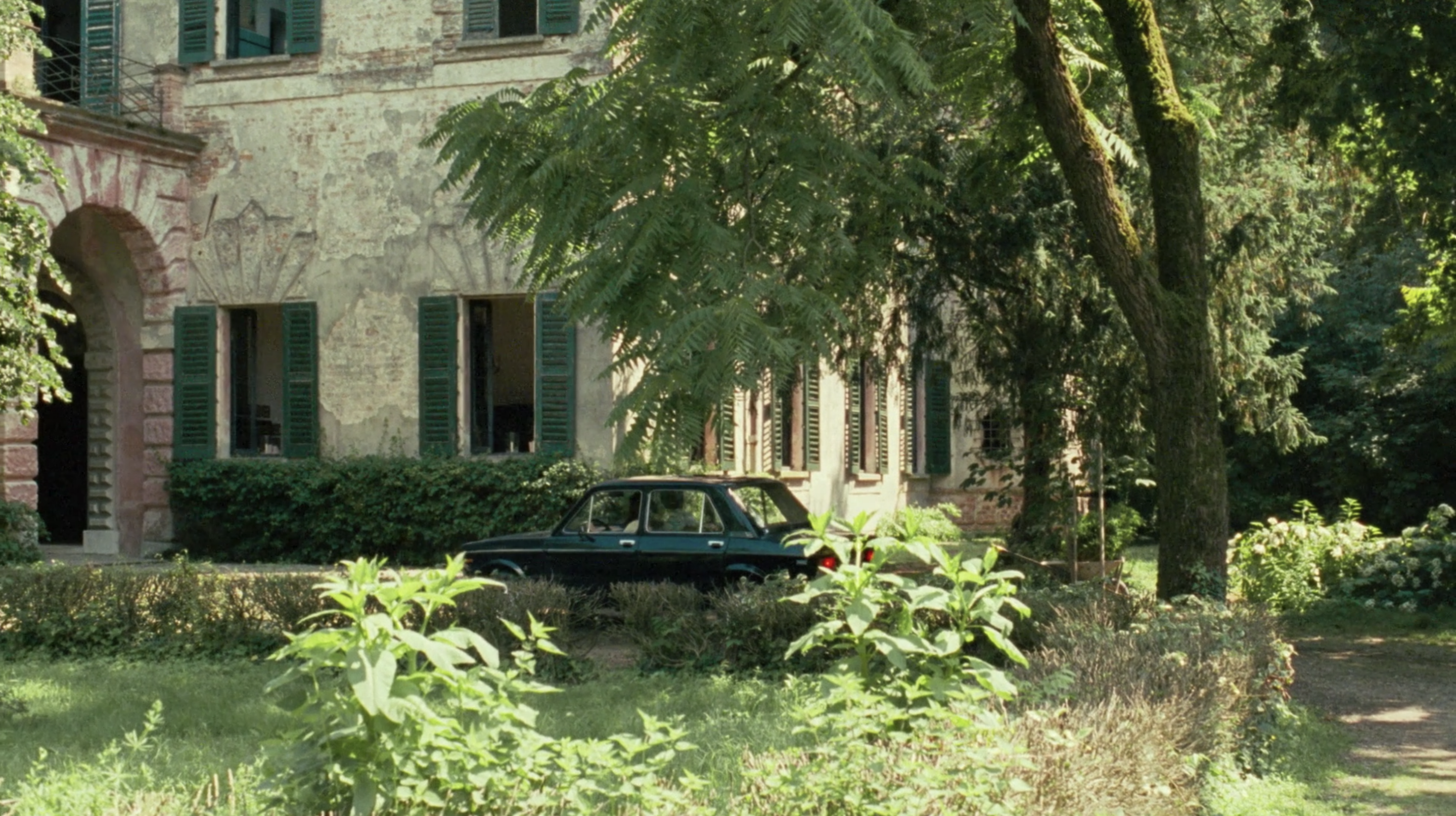 First off, being set in impossibly nice villas. Lush gardens springing forth amid decaying stucco? A metaphor for romance straight out of an AP Lit class. Not to mention, we all know the real eye candy in CMBYN is the interiors.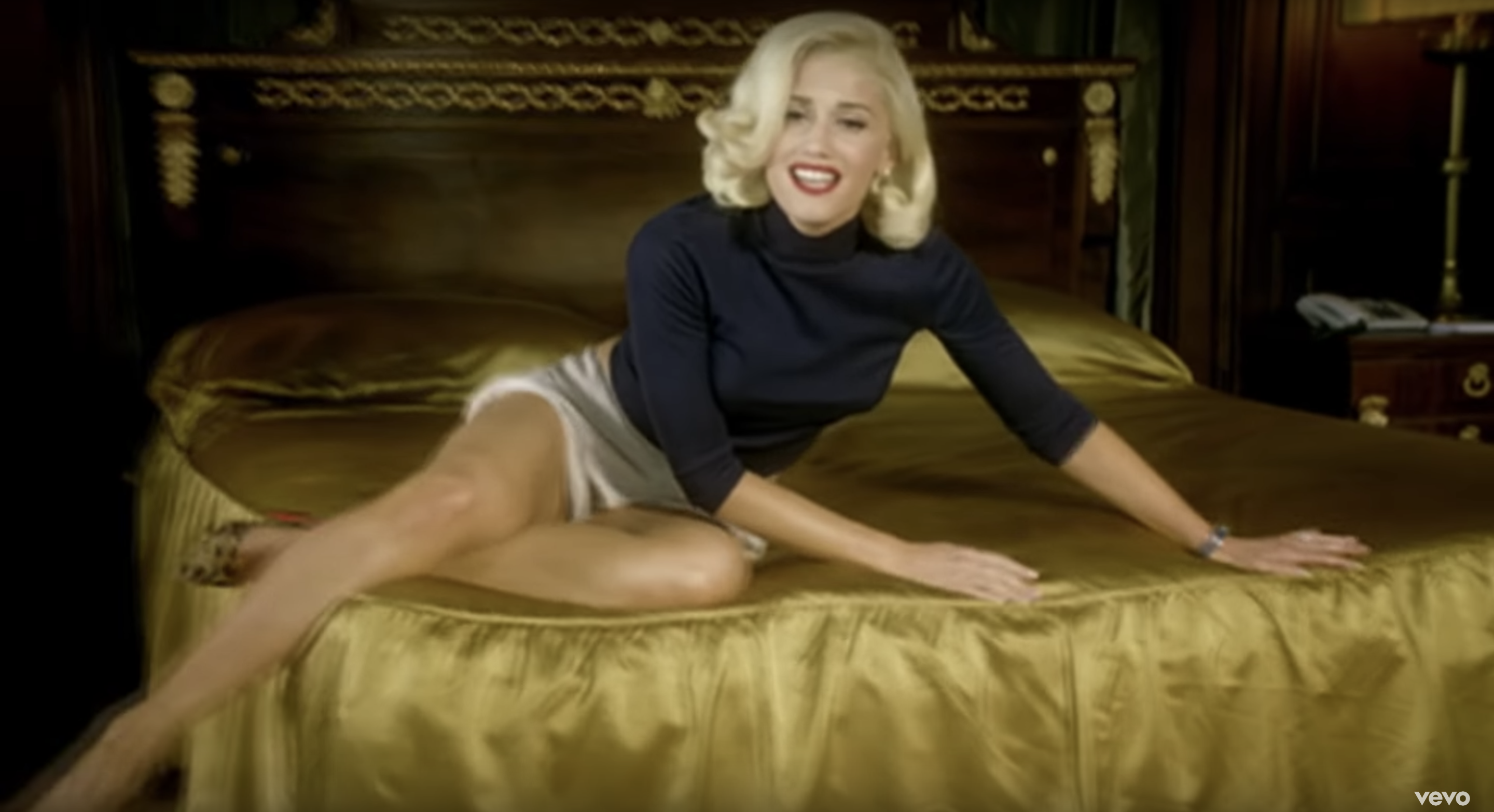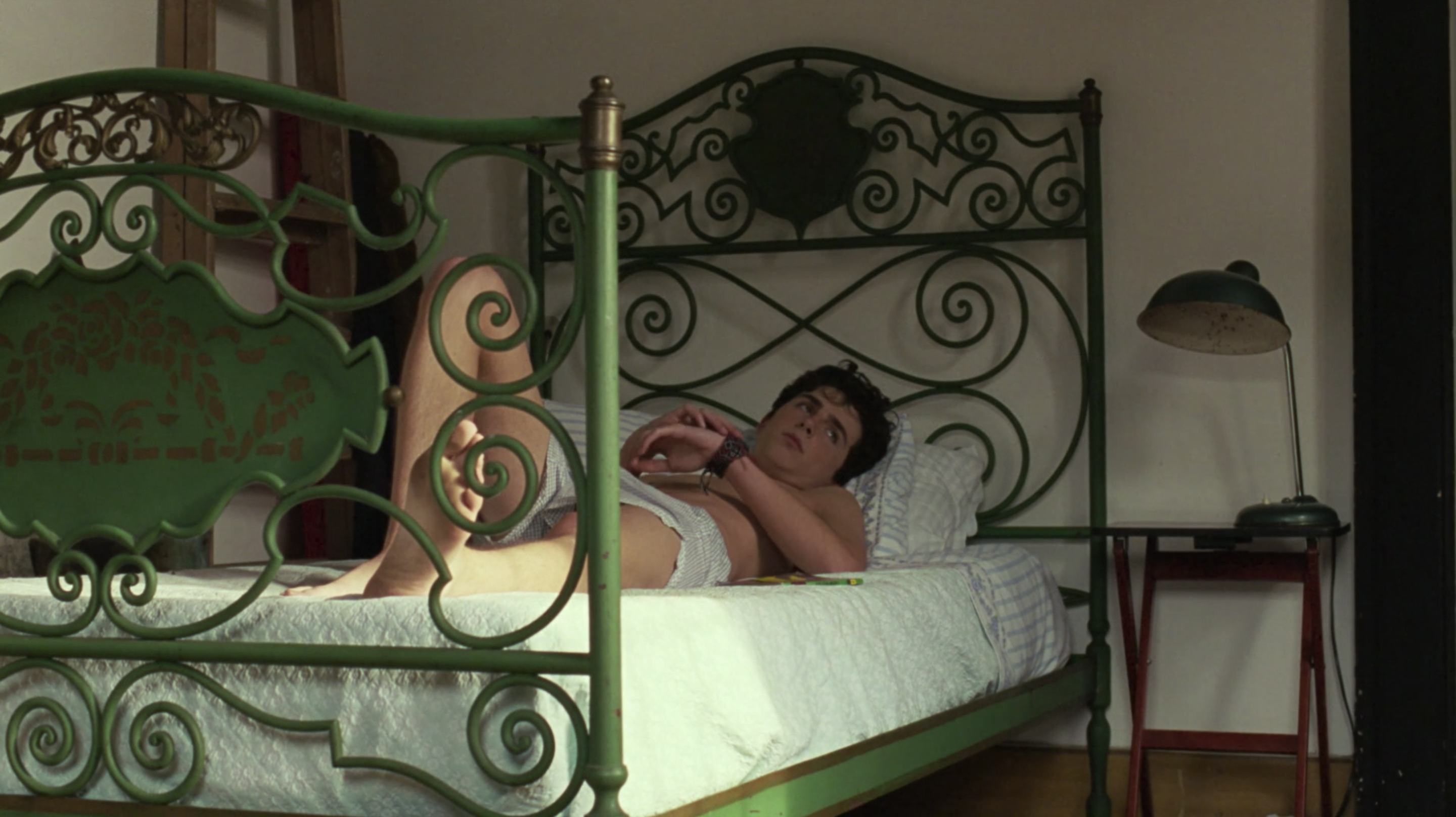 Rolling around on beds. Both Gwen and Elio spend most of their time reflecting on love while writhing on top of a bed. Logic voice Who can relate!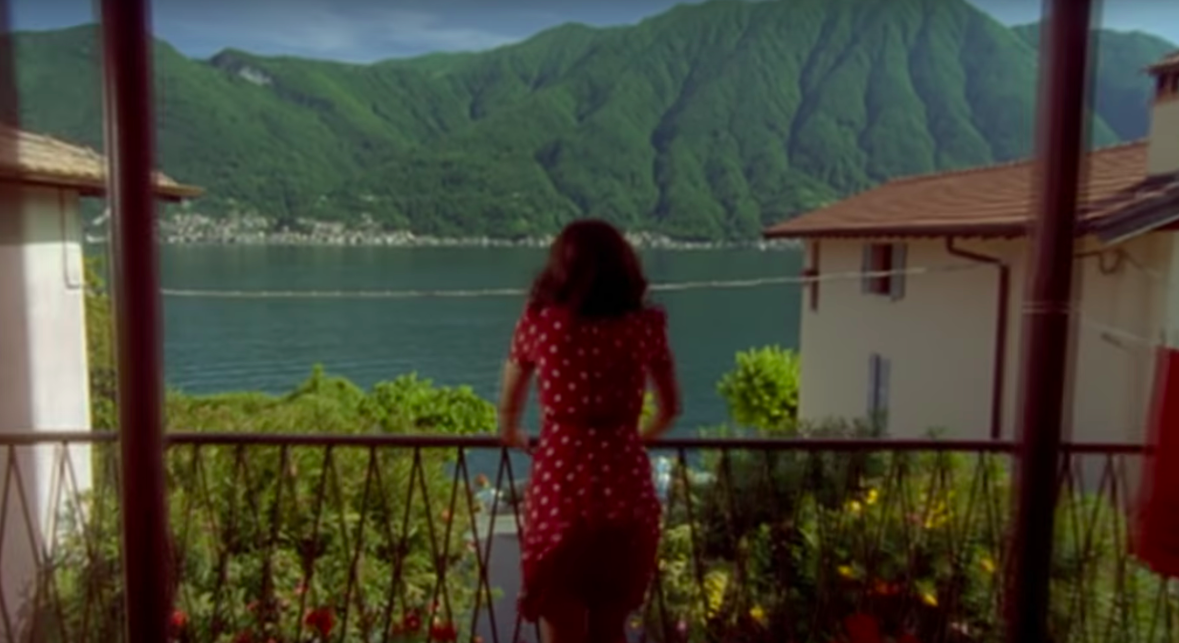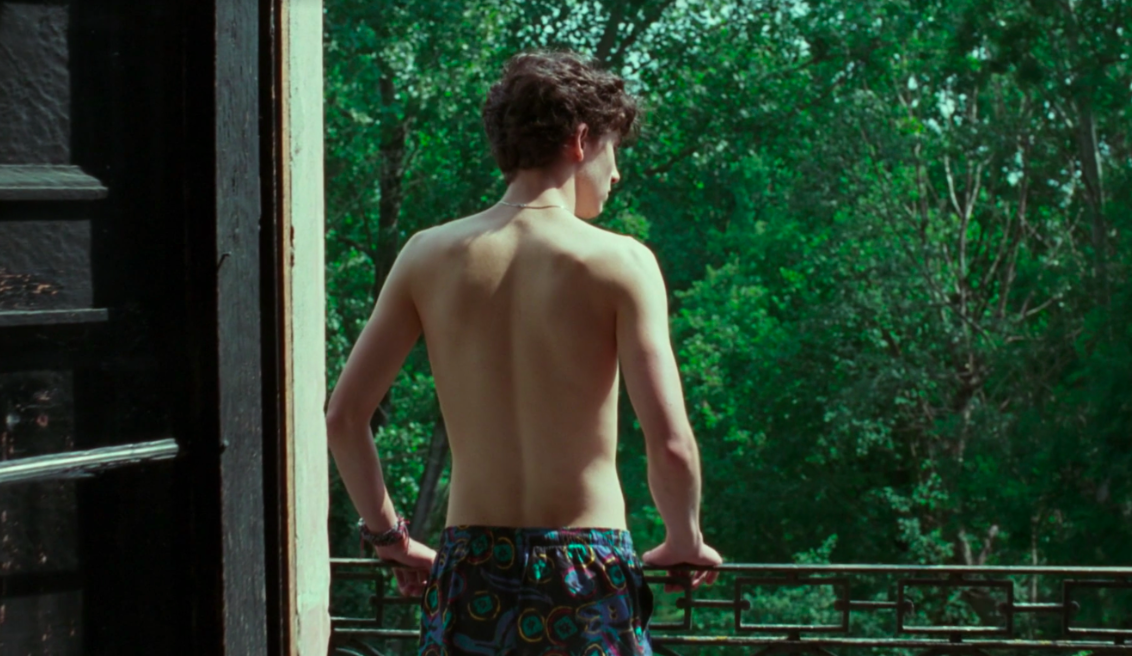 Looking out over balconies. Gwen and Elio are modern-day Juliets standing at their balconies, prompted by the telltale footsteps or Vespa tires of their respective lovers.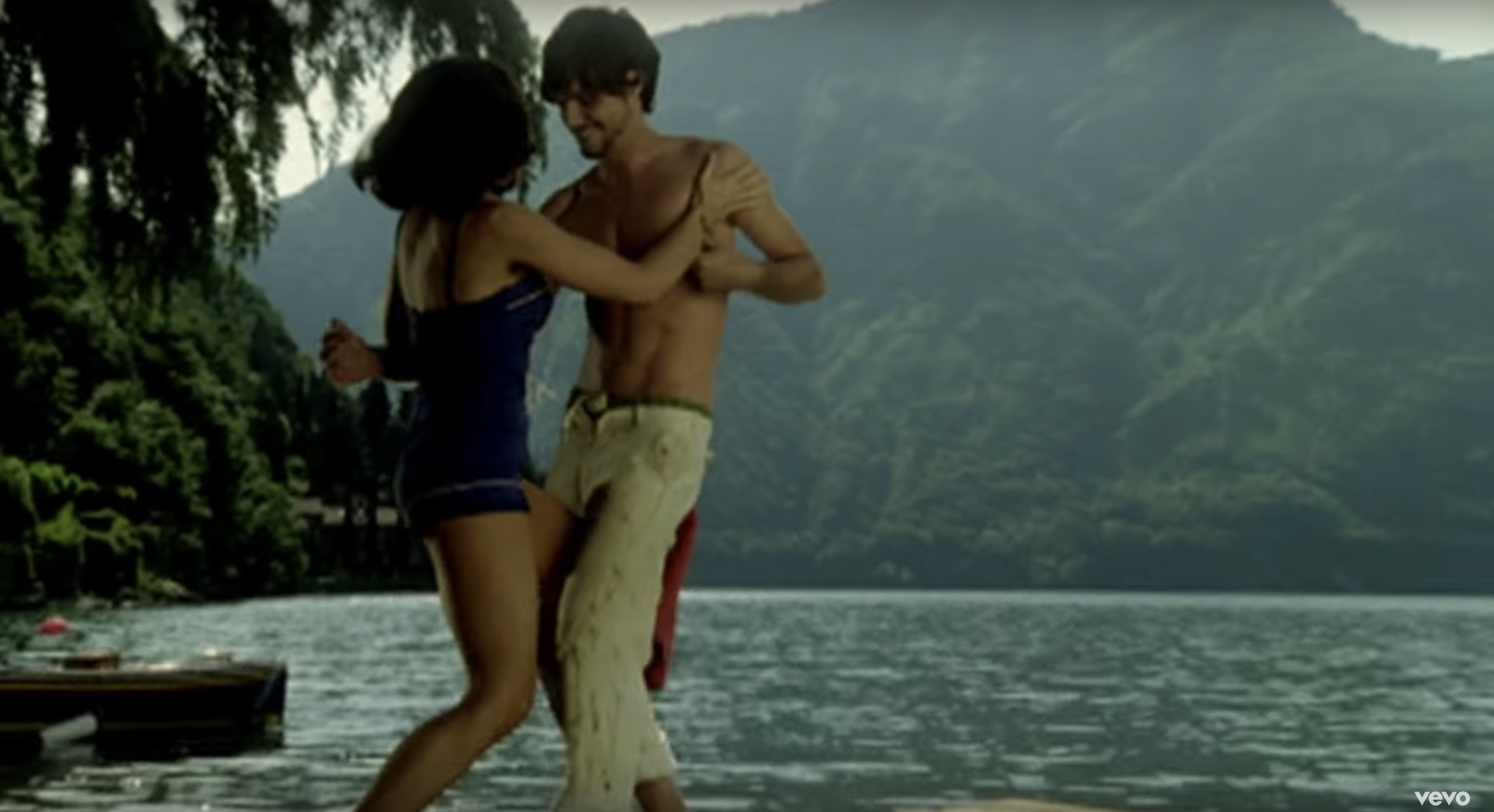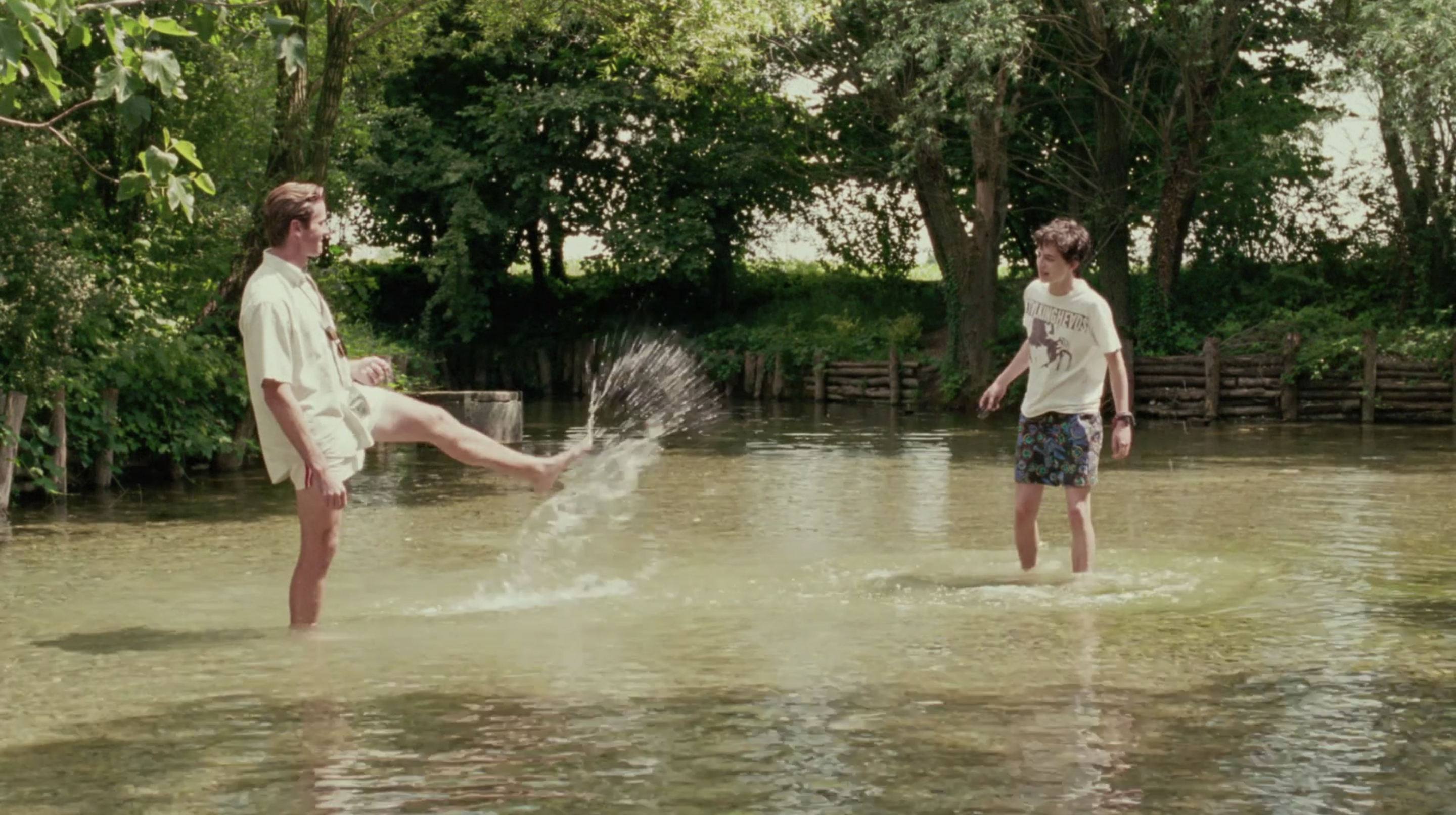 Flirting by the water. Splish splash!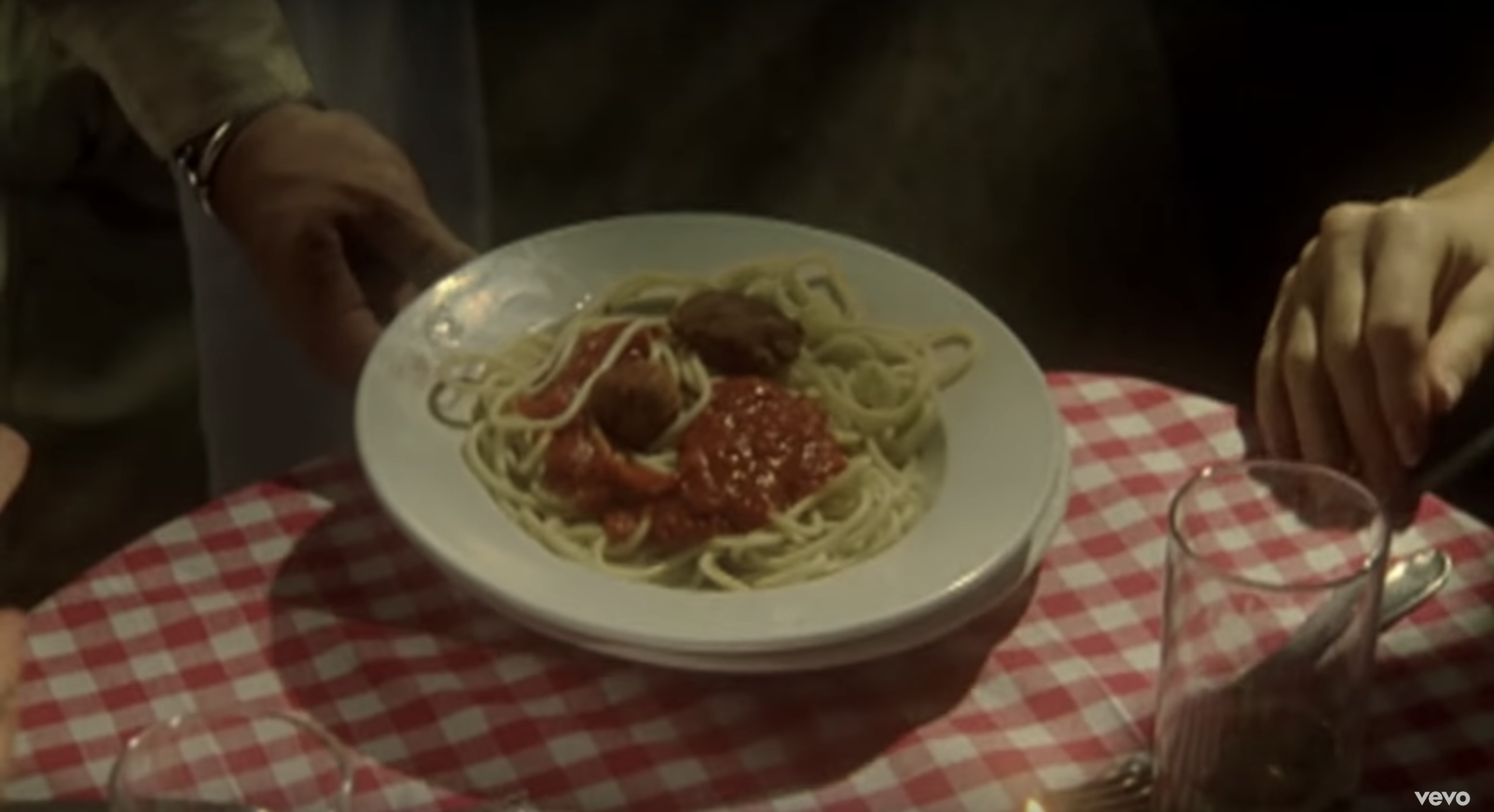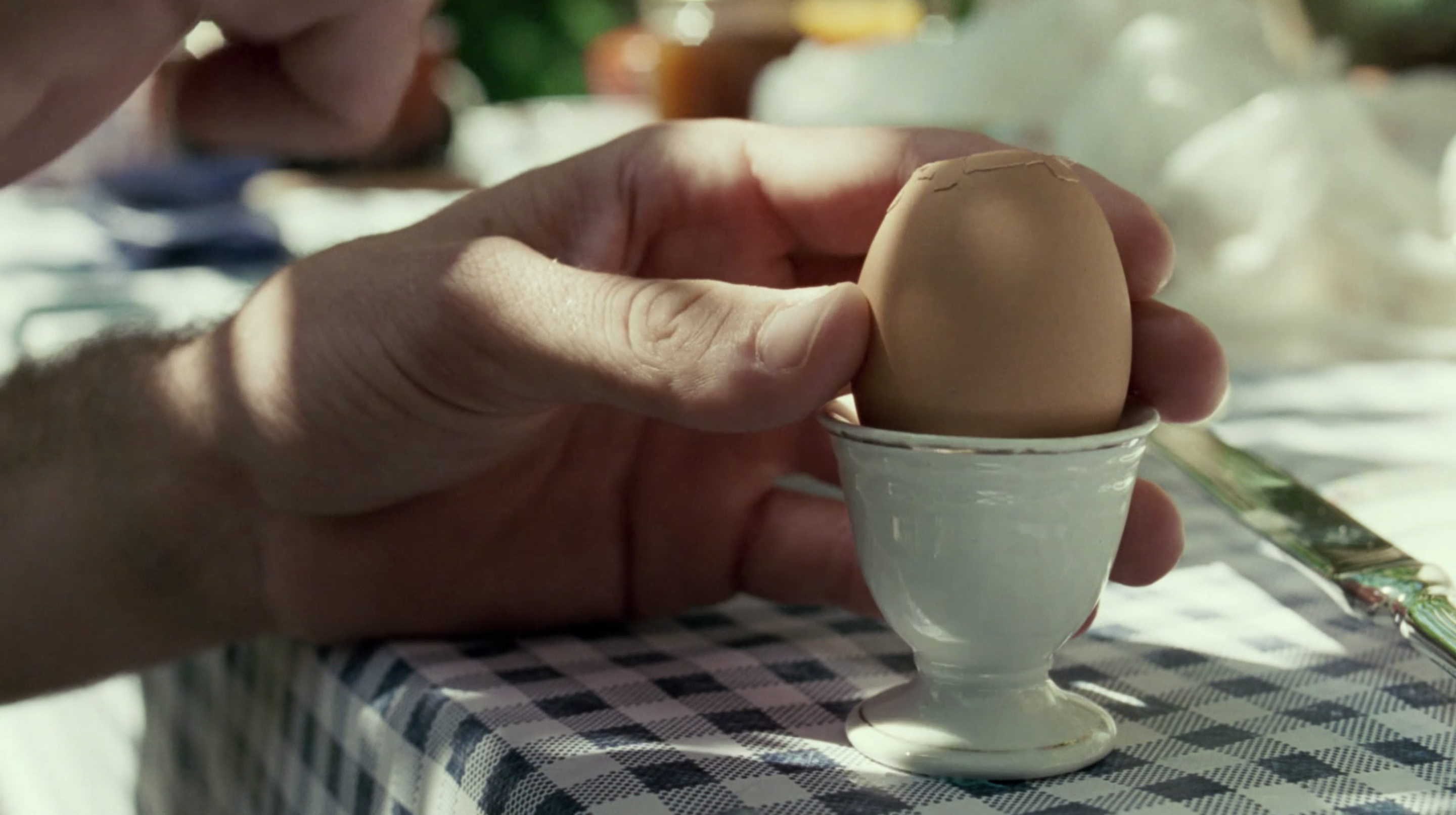 Eating off of checkered tablecloths. Lady and the Tramp invented this aesthetic, that much we can all agree on.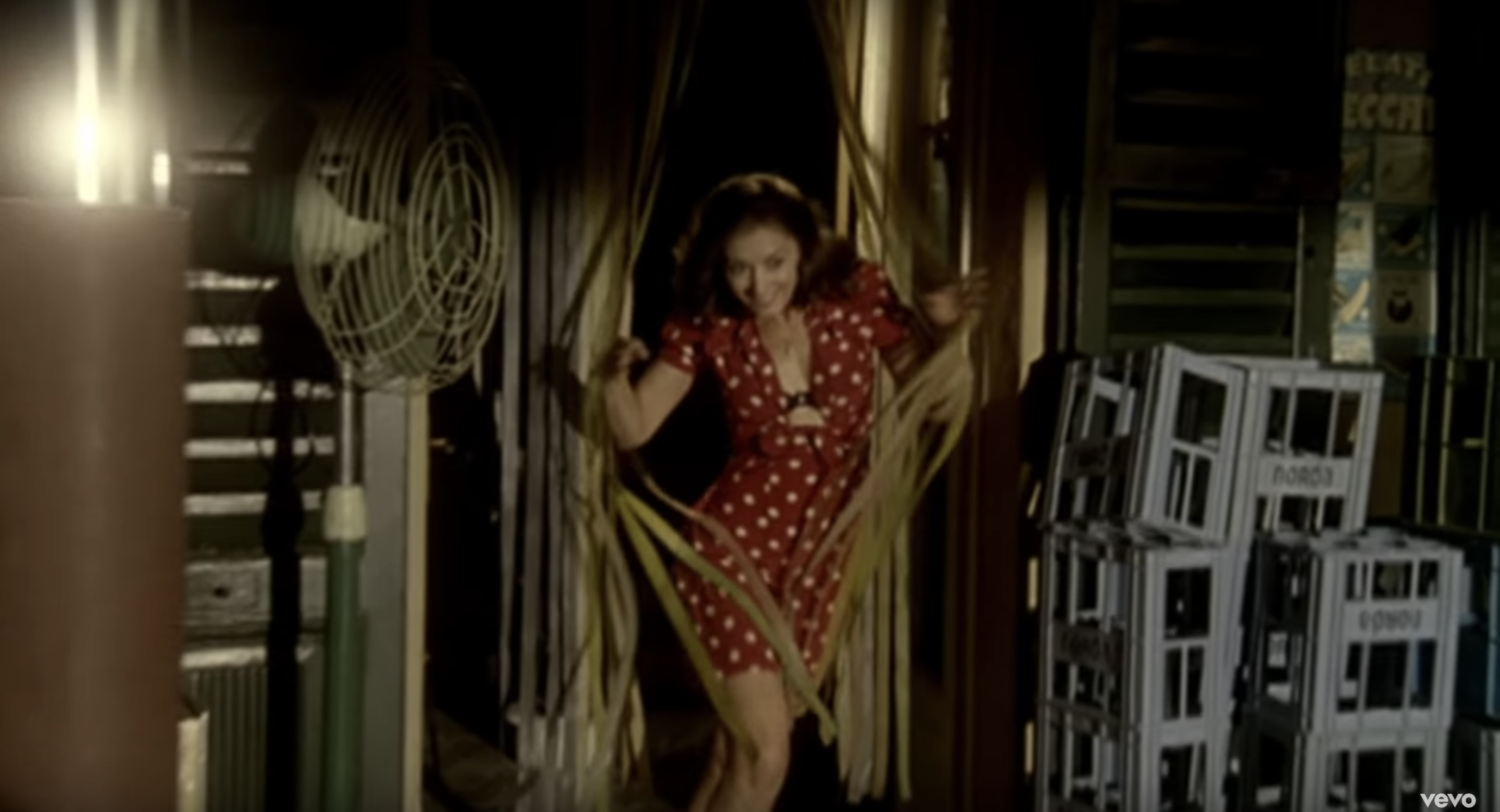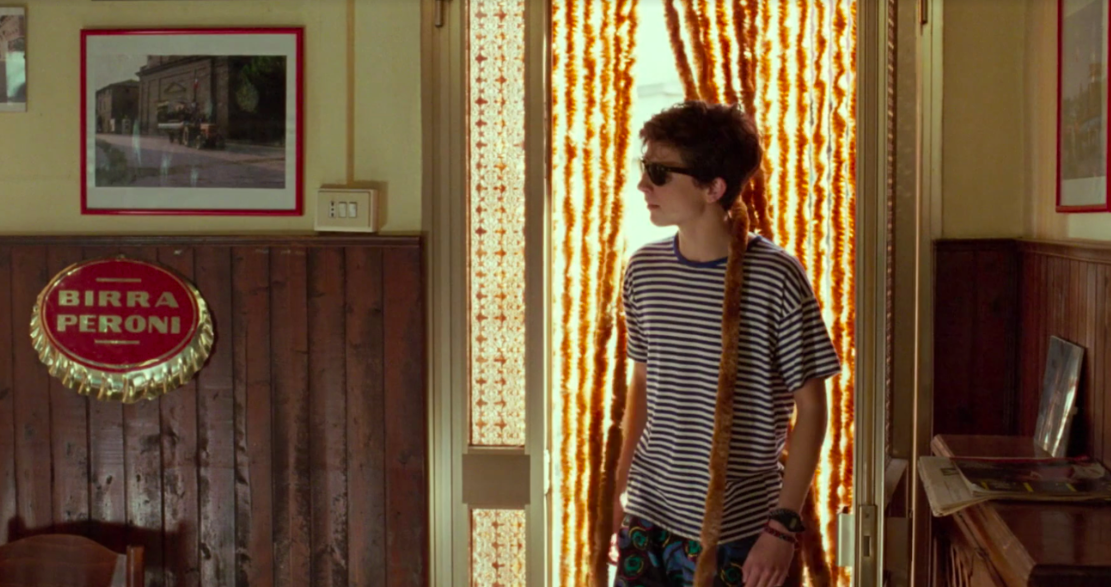 Emerging from fringe door curtains. This one is just wild — Guadagnino had to have known.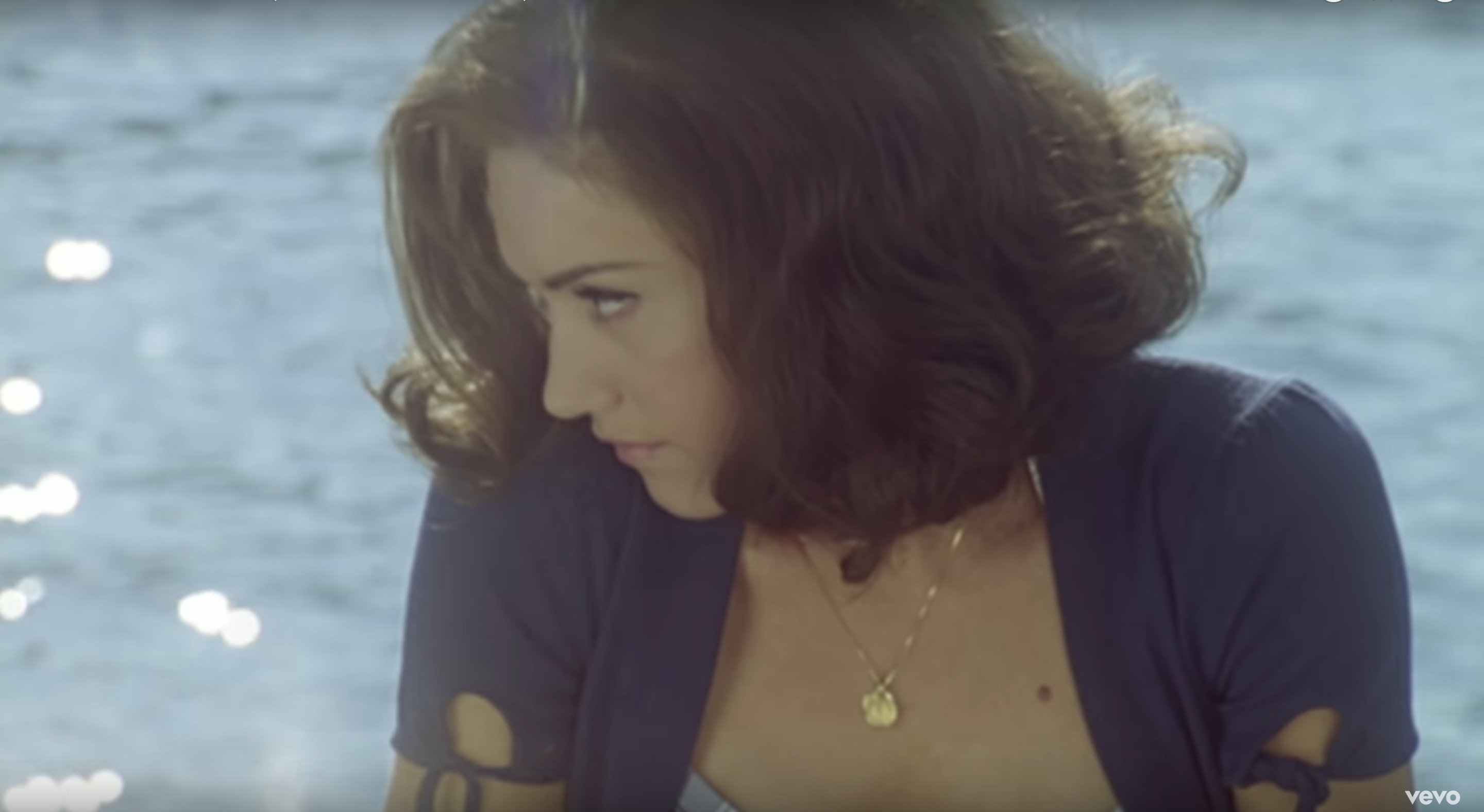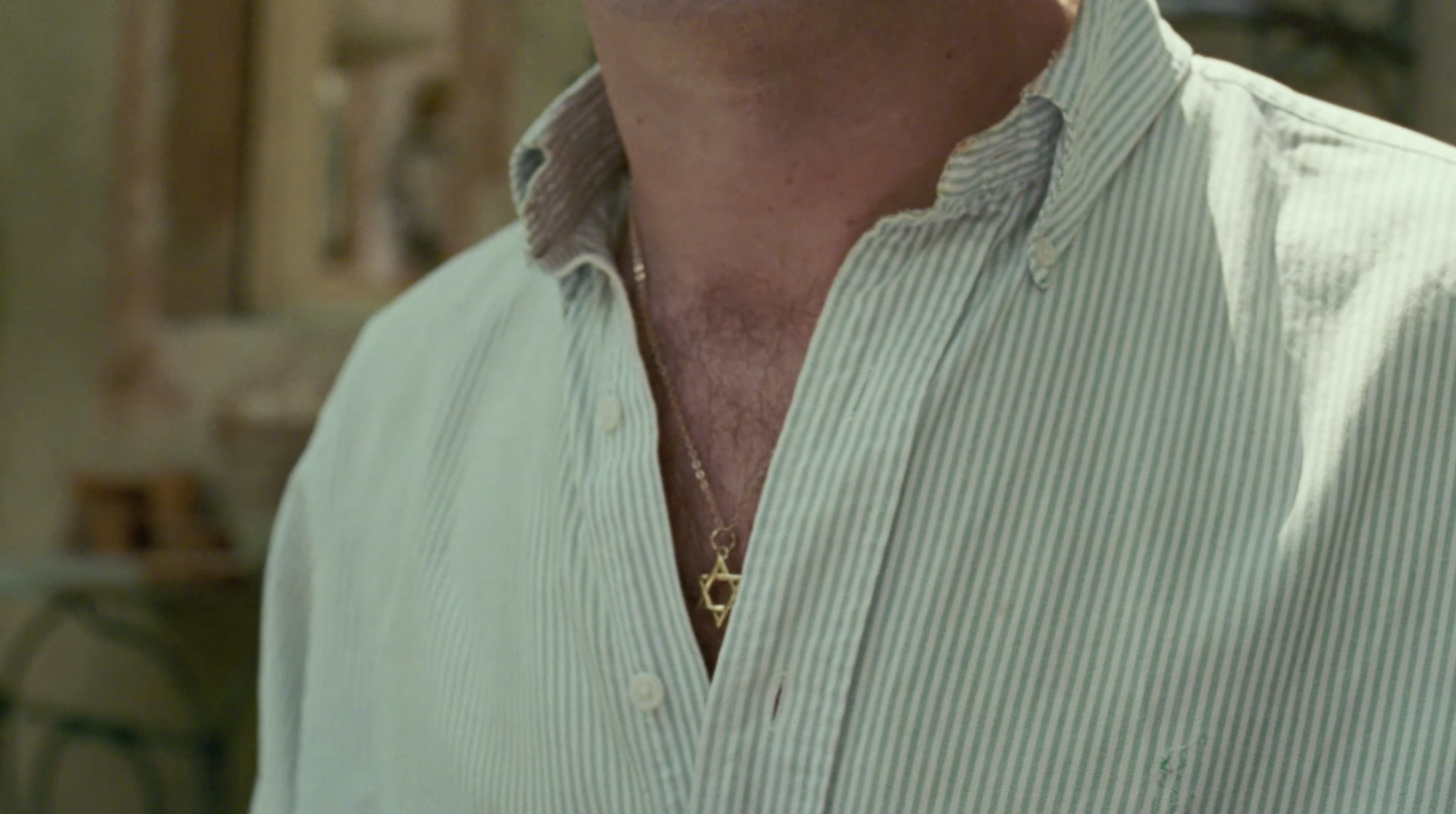 Wearing gold necklaces. Oliver's Star of David necklace is a meaningful symbol in both Aciman's novel and Guadagnino's adaptation, and despite being a "Jew of discretion," by the end of the story Elio wears his own necklace to match Oliver's. While Gwen is an Italian-American Catholic and appears to be wearing a generic gold charm in the video, she, Elio, and Oliver all know that nothing says summertime chic like a necklace on sweat-slicked skin.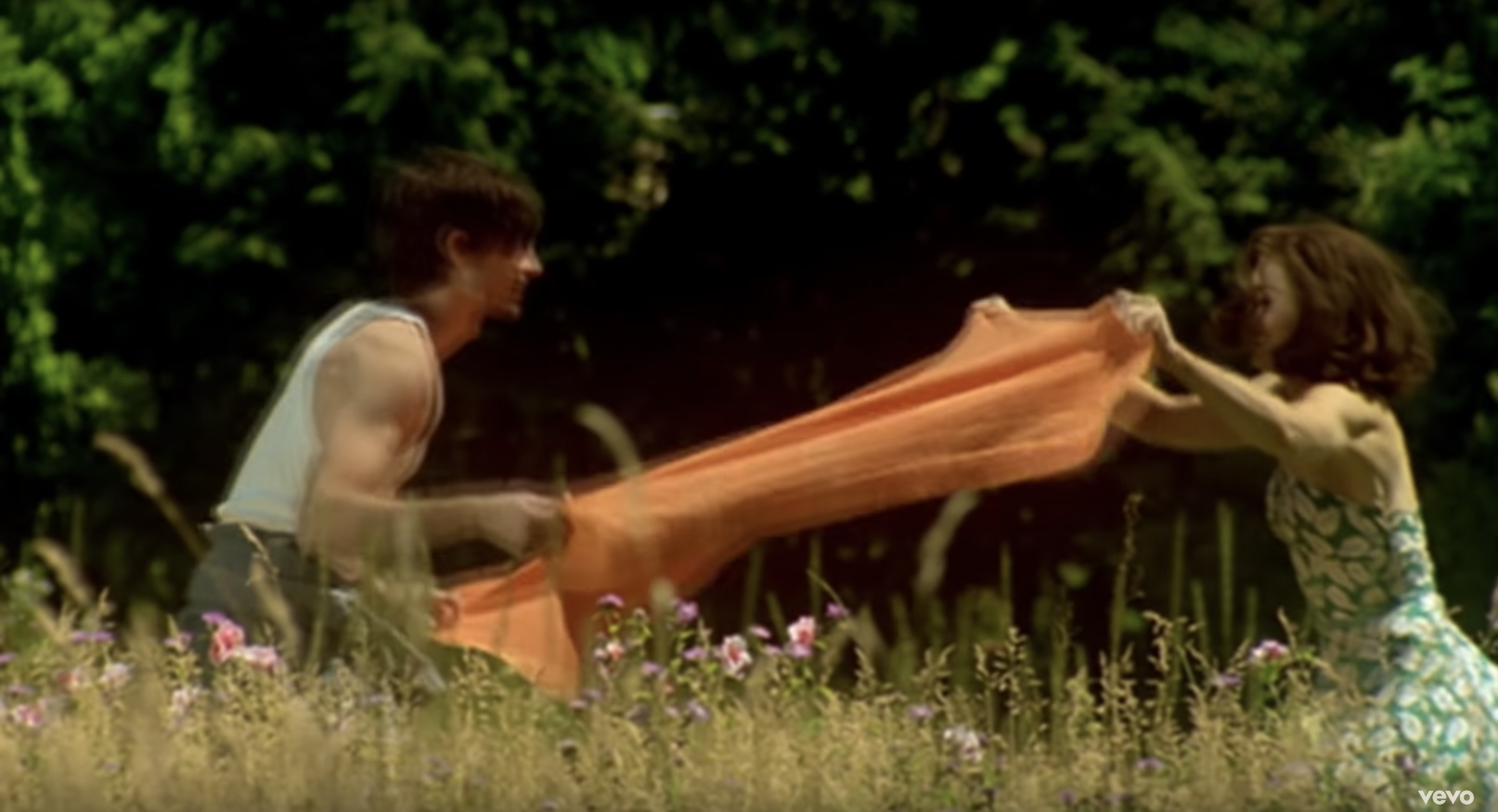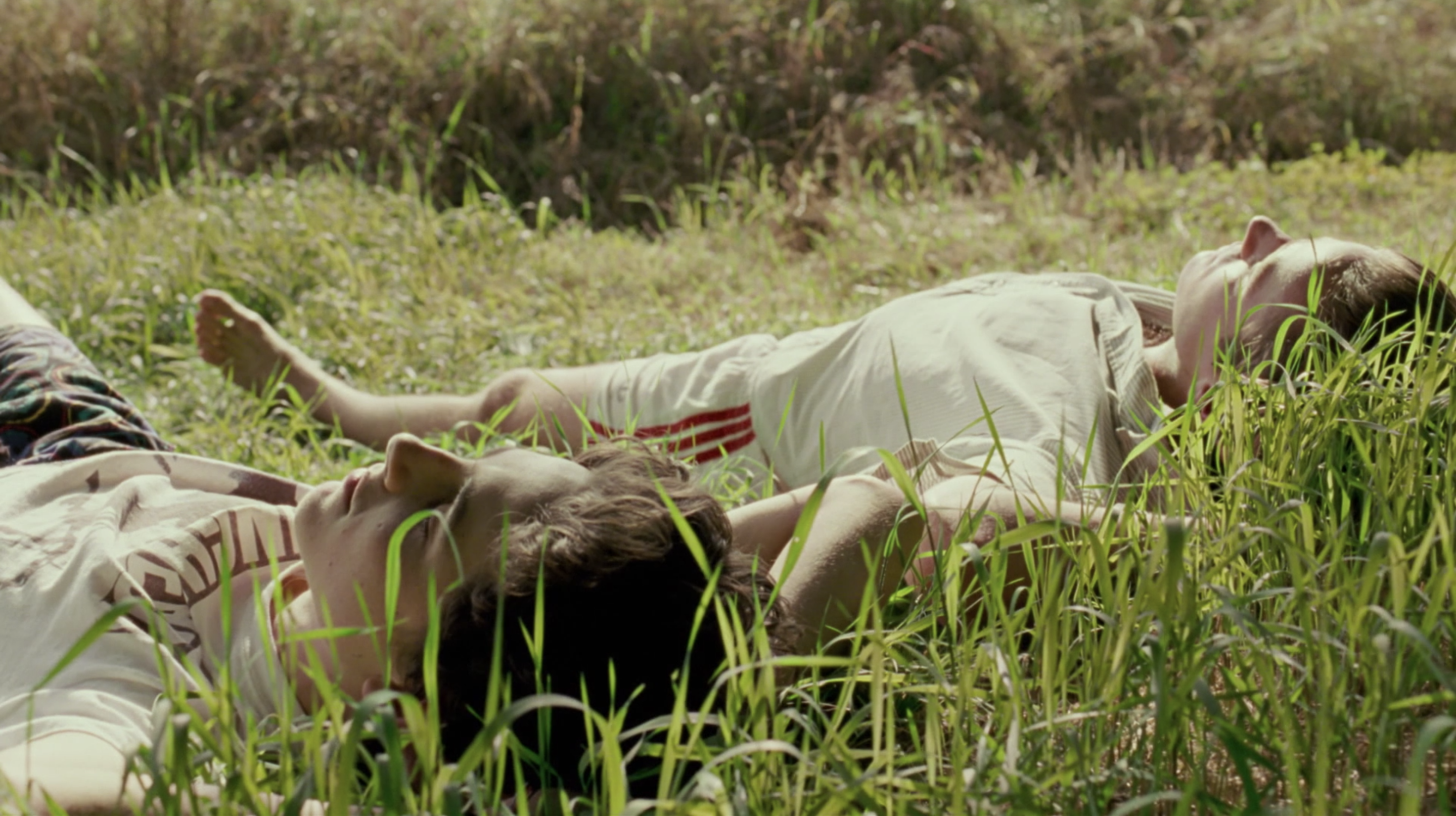 Frolicking in fields. We've all seen movies! Fields are for getting down, and also ticks.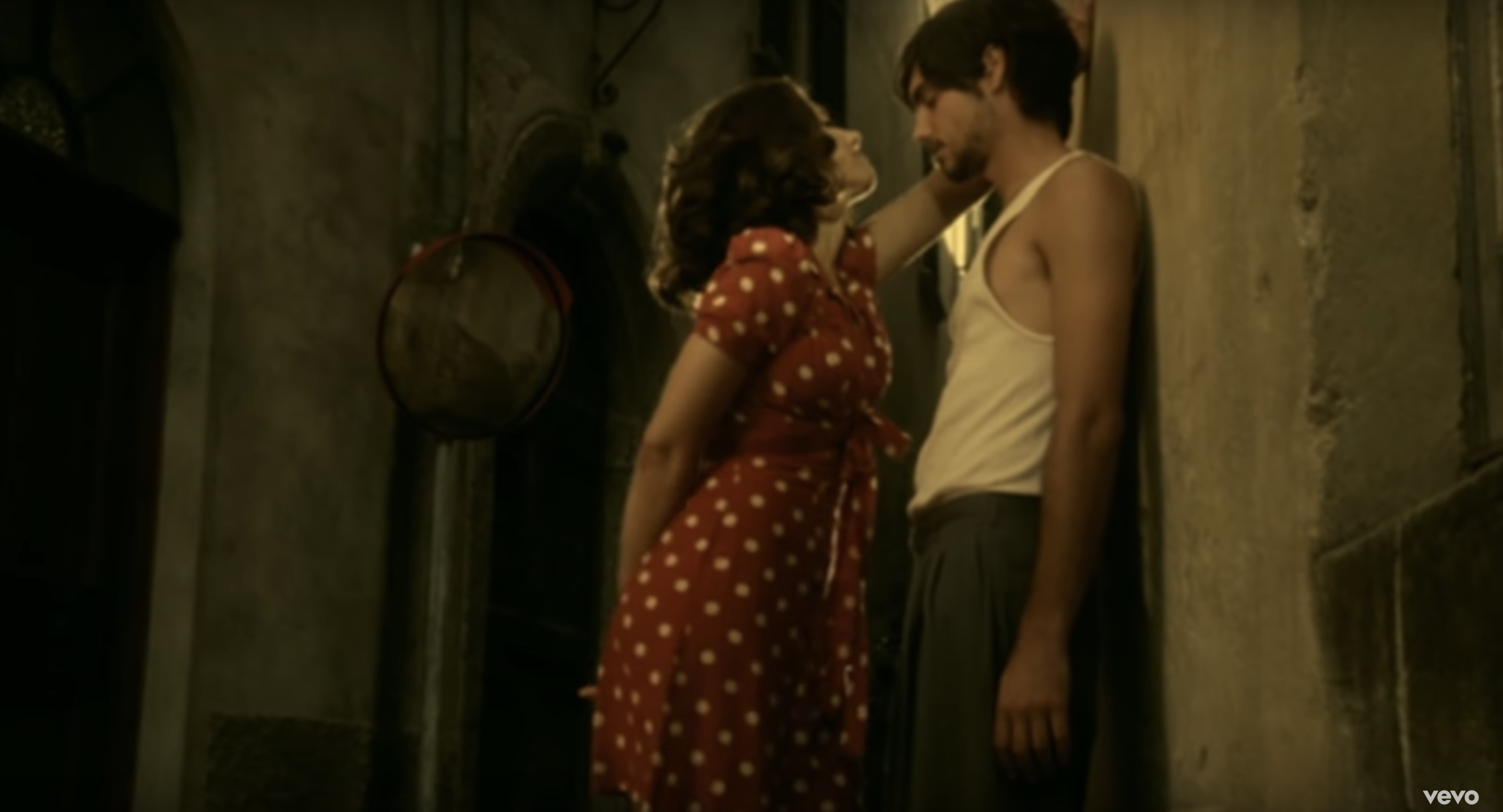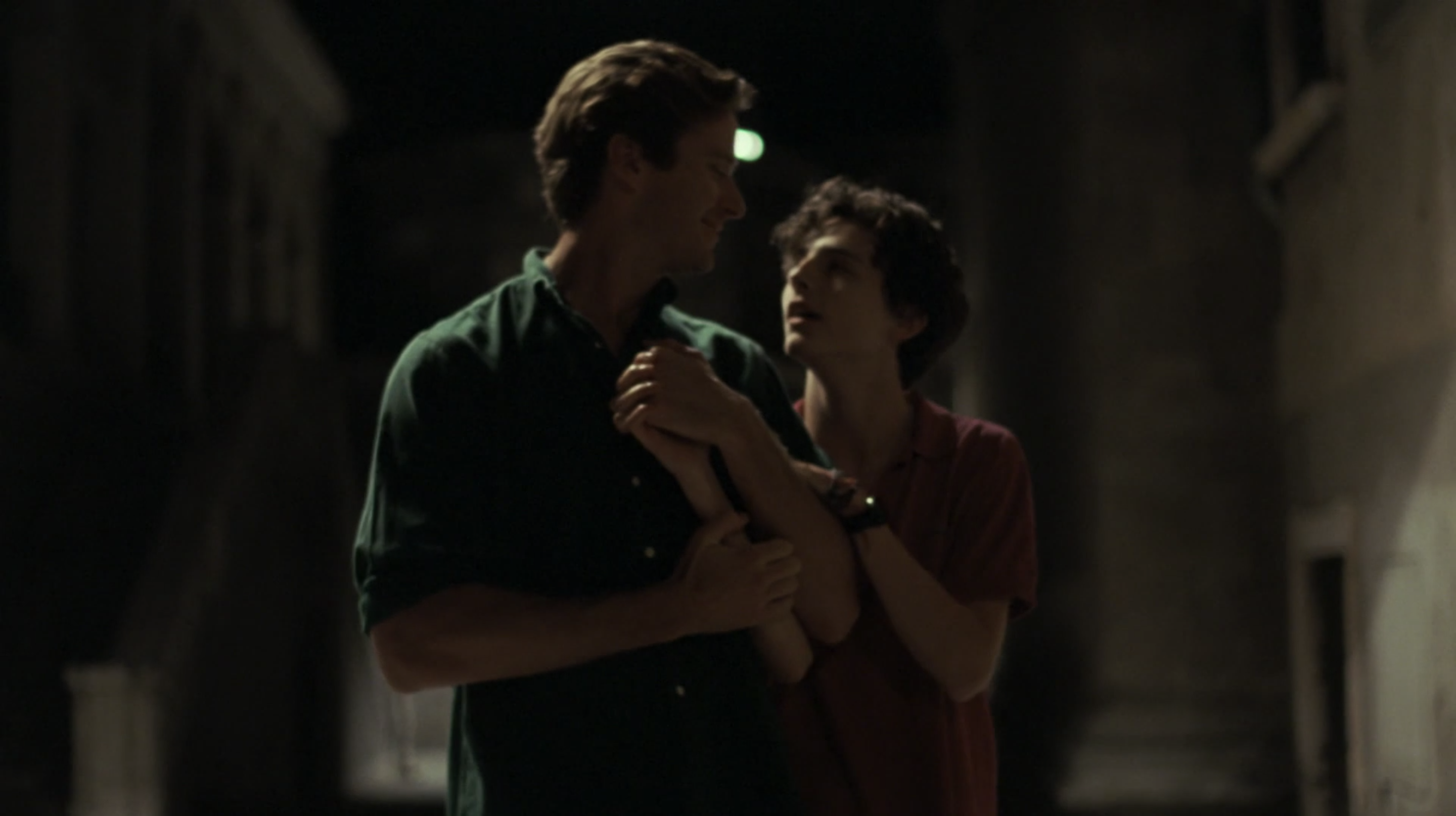 Having moments in alleyways. Italy really has picturesque side streets down pat. Where else can you steal kisses while feeling alone in a crowded room? Of course, the heteronormativity of Gwen and her lover's relationship allows them a comfortable publicness in a way that Elio and Oliver's does not.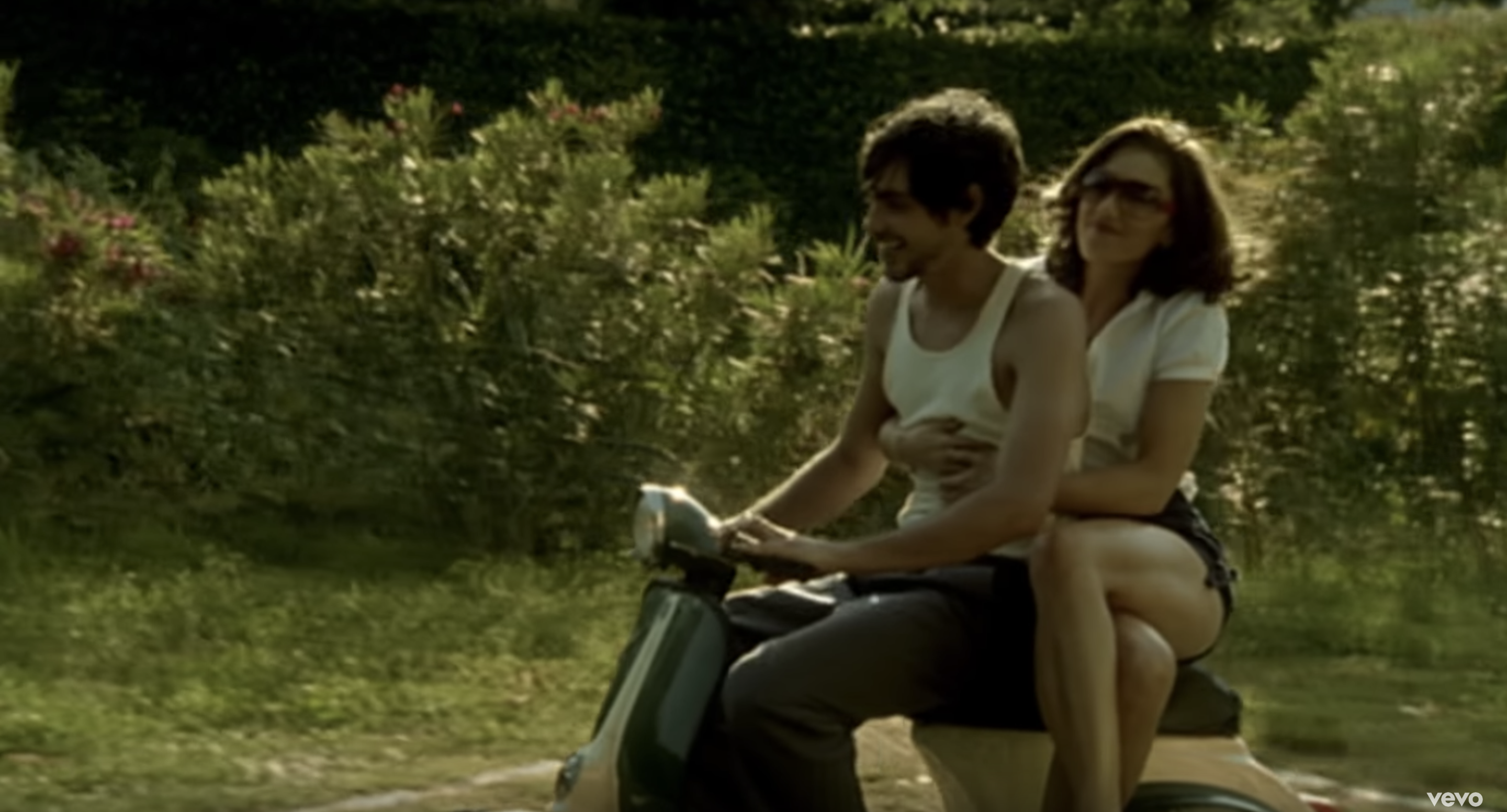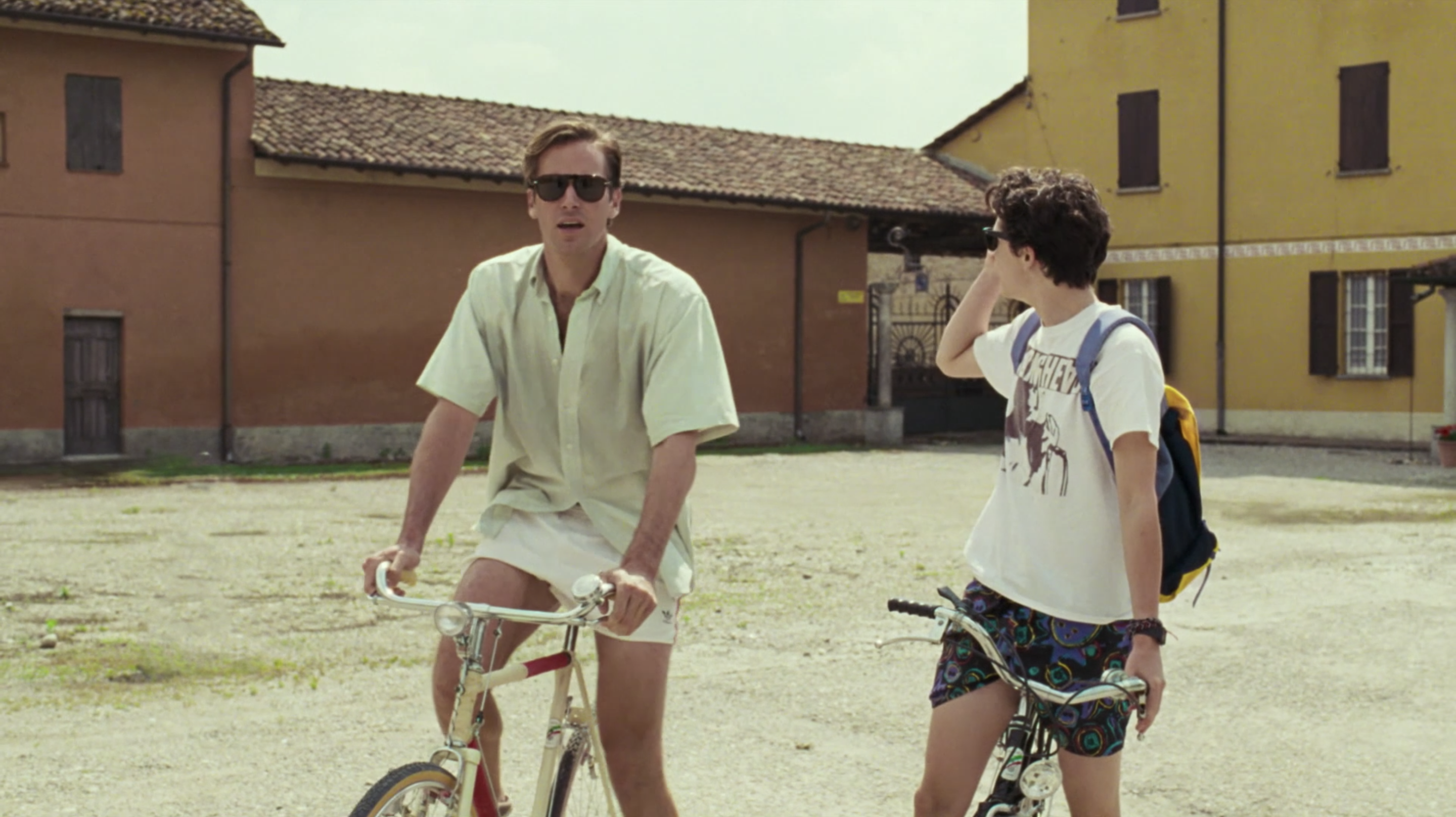 Taking romantically charged bike rides. Cycling? Chic. Mopeds? Chic. Big things happen in between Elio and Oliver's fateful bike rides, as I'm sure is also true for Gwen and her mystery man in the "Cool" narrative.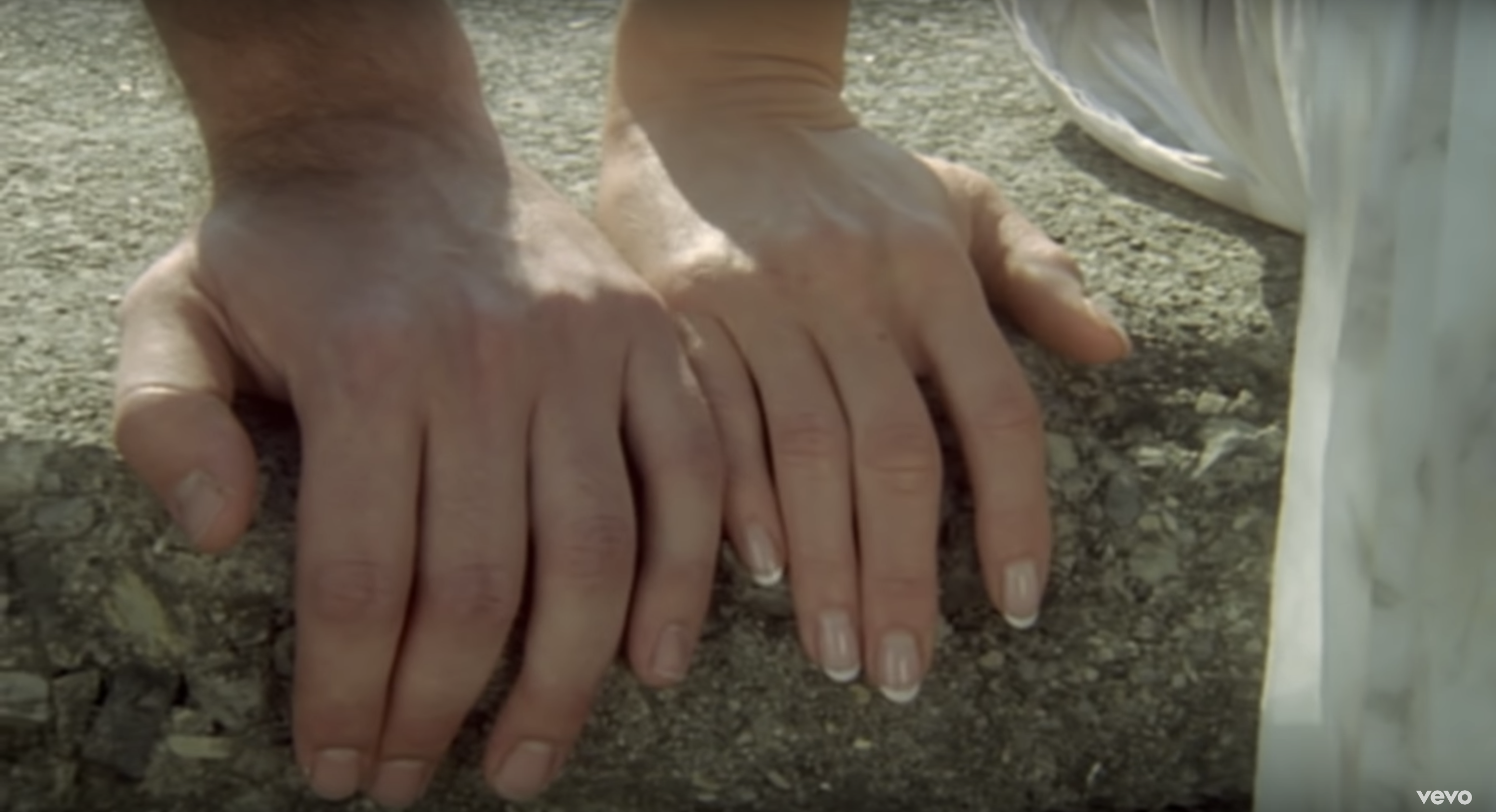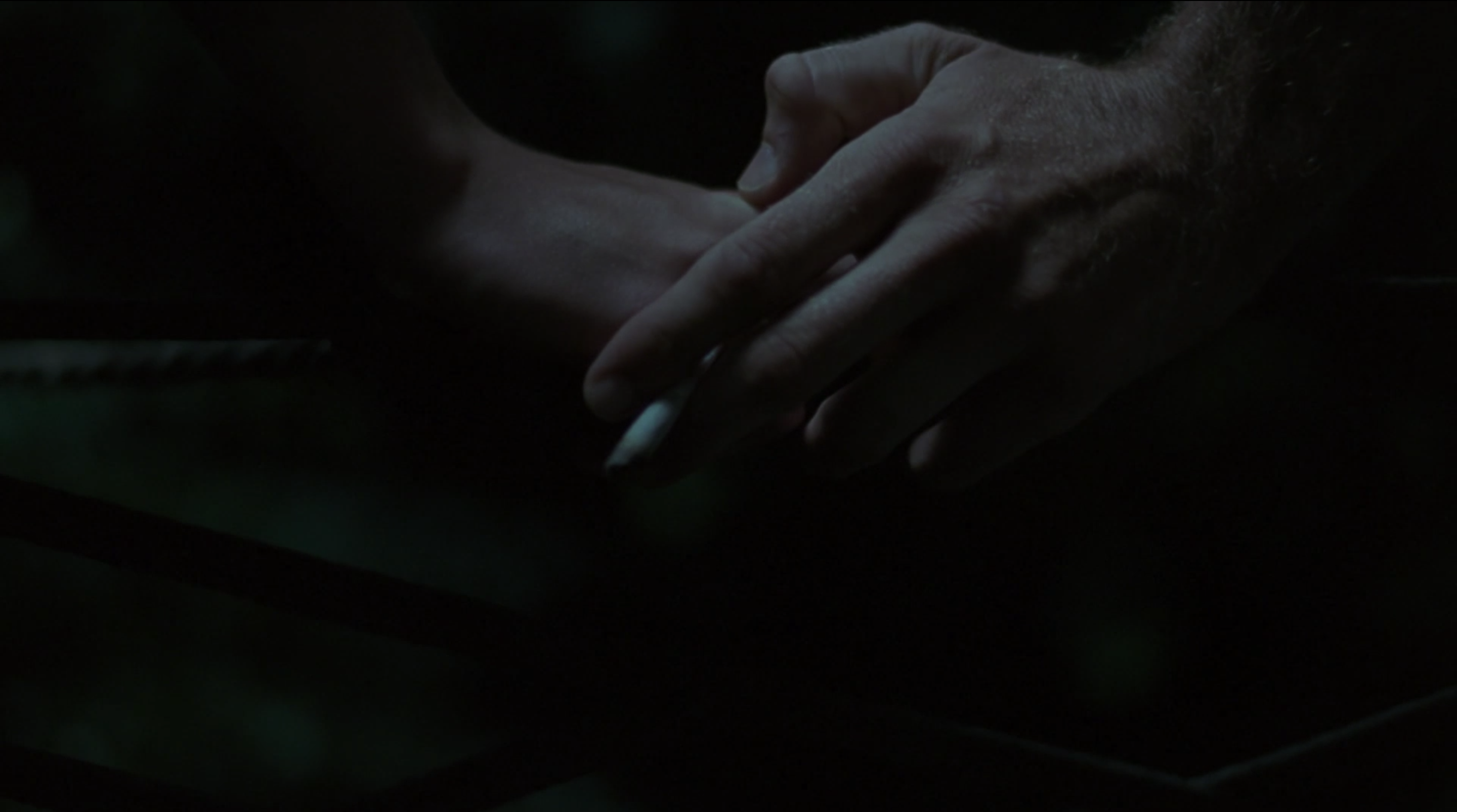 Hesitant touches! The thing about young love is that at first no one ever wants to admit to it. Hence, lots of coy hand-touching.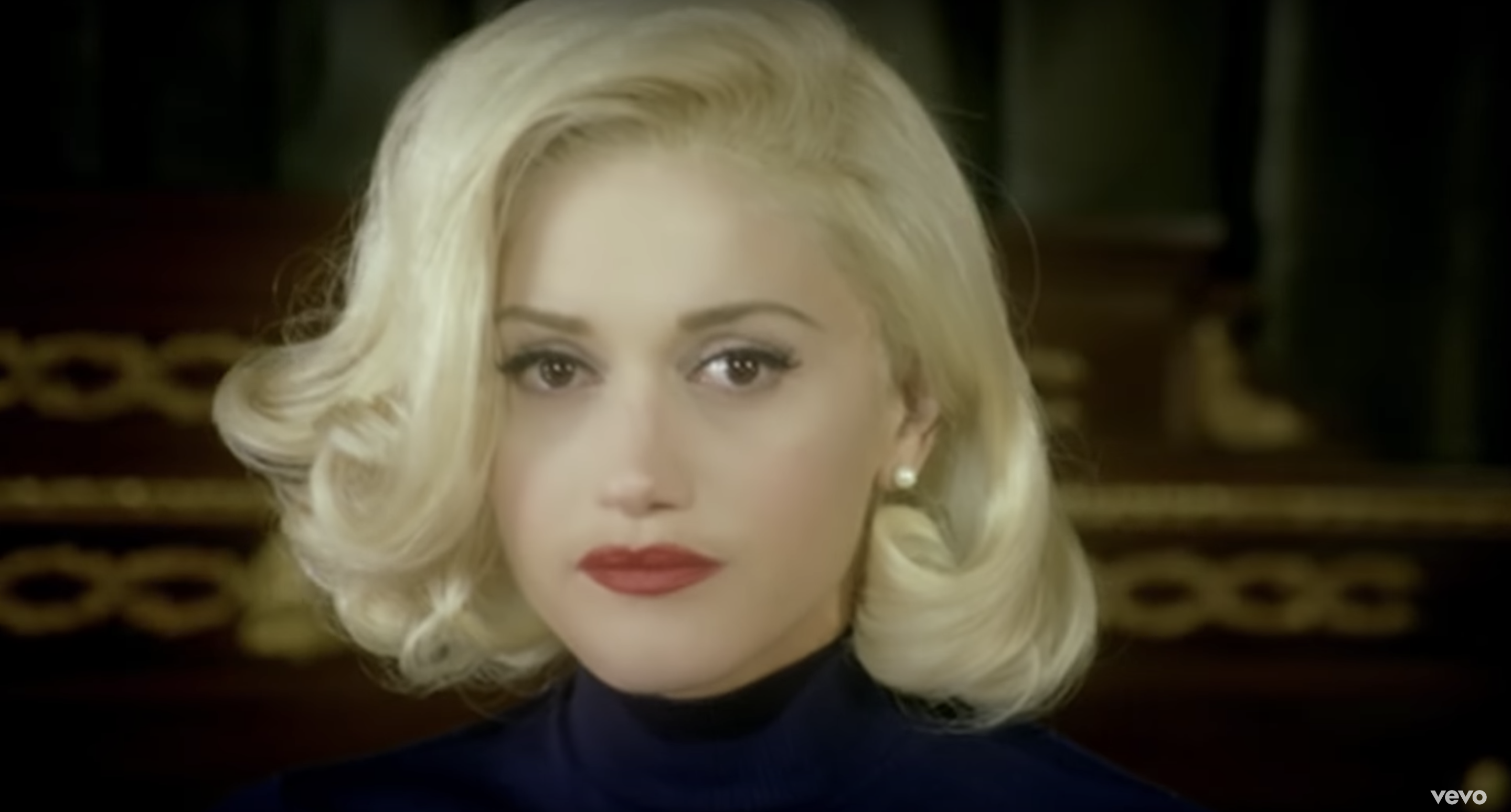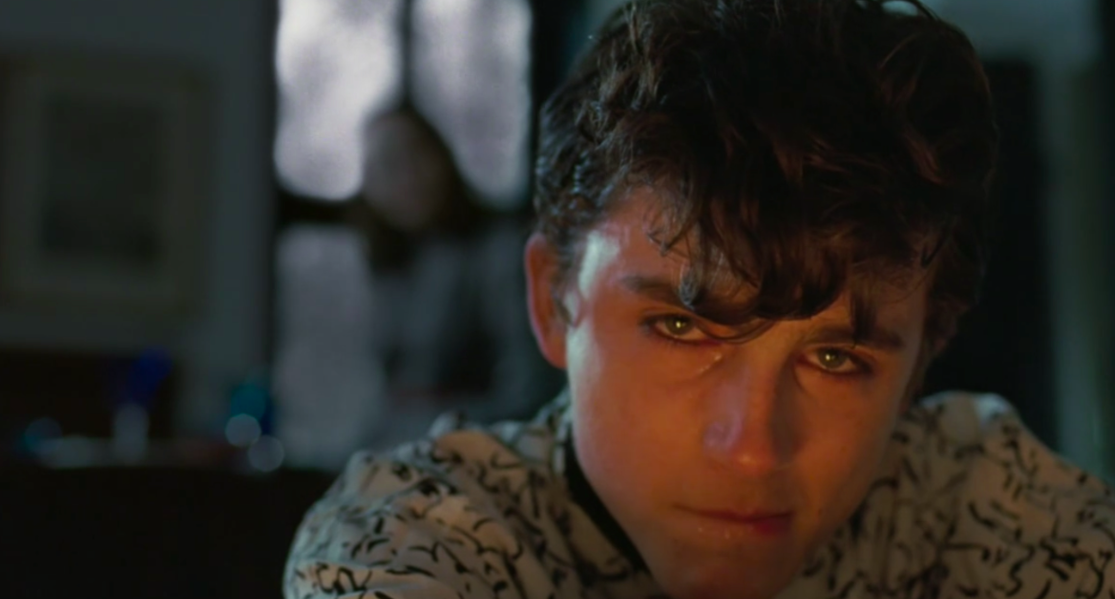 Nailing "how to look absolutely devastated" in a black turtleneck. God, I can barely look at teary-eyed Gwen or Elio in their matching black turtlenecks, which is the official uniform of being thoughtful.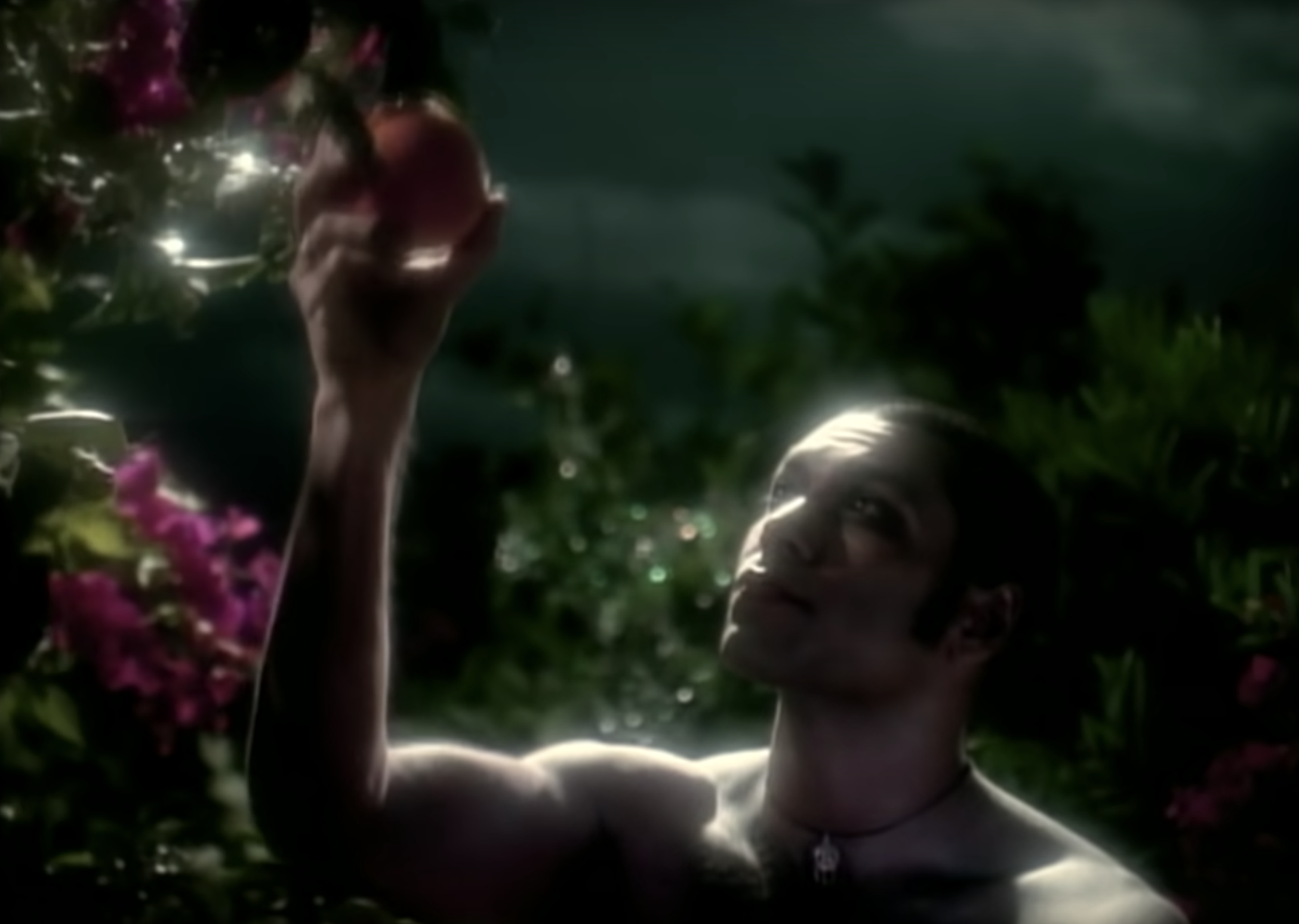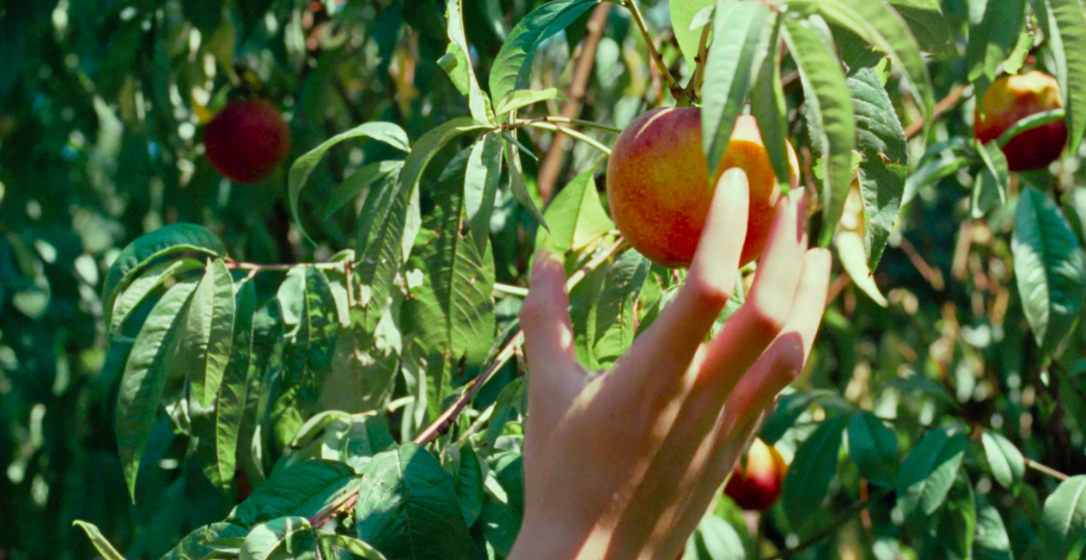 Bonus Round: picking the Forbidden Fruit. OK, OK, this is not from the "Cool" video, but oranges are a big symbol for Orange County-native Gwen — and obviously, CMBYN has the peach. (Justice for the albicocca!) In the video for No Doubt's 1996 breakup anthem "Don't Speak" (which is also about Gwen and Tony), Tony Kanal reaches for an orange from the tree just as Elio picks a peach before his infamous scene. Would Gwen or her unnamed lover have eaten the peach? Honestly, who cares. Oranges, peaches… In the words of Gus Portokalos, "in the end, we all fruit."