Kelsey Lu Makes Her Own Rules
In celebration of Kelsey Lu's debut album 'Blood,' the artist Diamond Stingily discusses the musician's blending of classical and pop music (and jazz, and disco, and anything else she wants). Photographed by Zora Sicher.
They say true friendship is hard to come by once you're famous, but luckily that wasn't the case for musician Kelsey Lu, who met artist and poet Diamond Stingily in 2016. They spent that fateful day running around the Brooklyn Botanical Garden and Prospect Park with disposable cameras for a shoot organized by a mutual friend, and one of the photos they took that day would become the cover Lu's first EP, Church. Lu and Stingily's friendship has deepened over the past three years, and in celebration of Lu's new album, Blood, which comes out today, Stingily has drawn on that bond to provide a verbal portrait of Lu for GARAGE.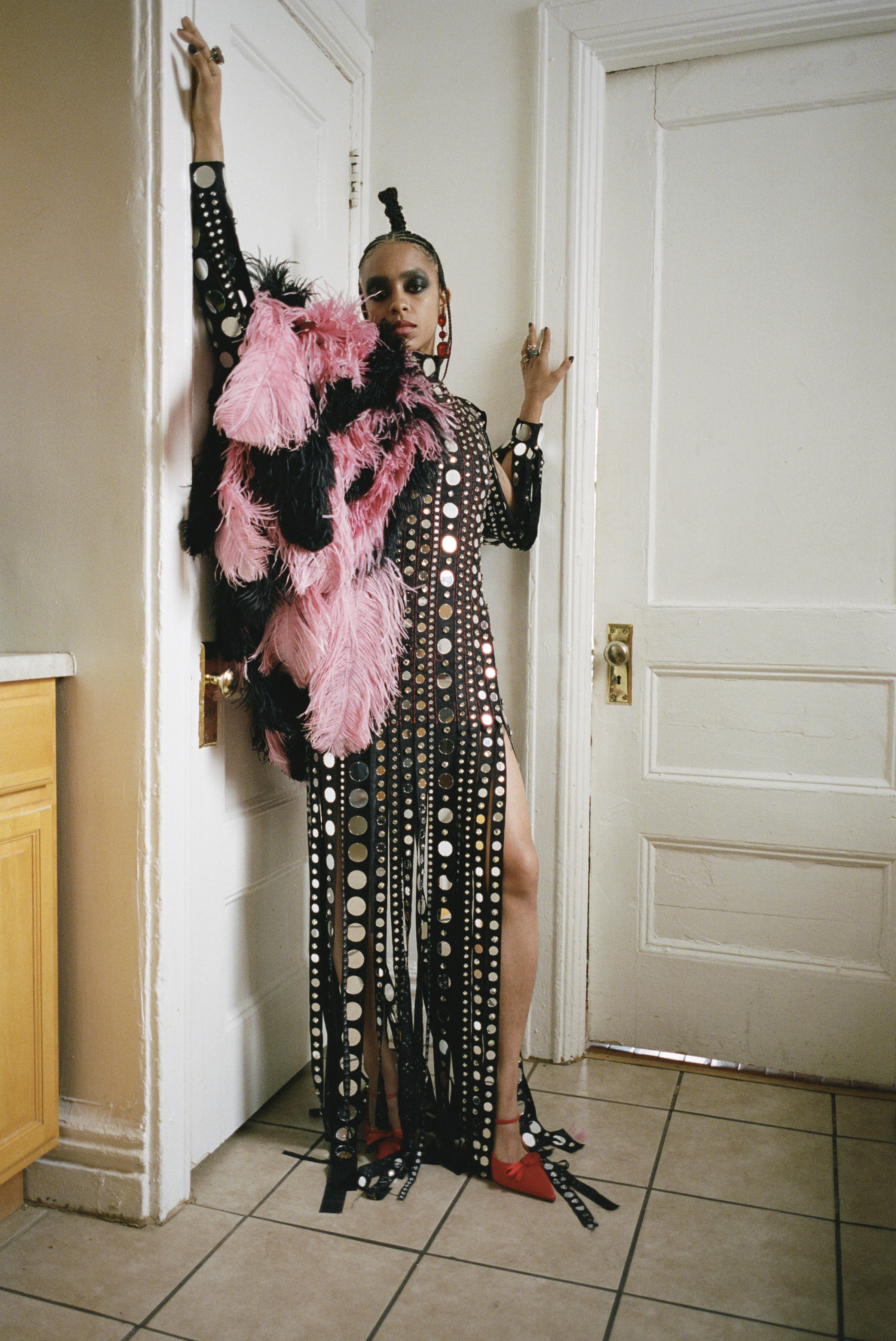 On Family: As much as I make her sound like the mythical goddess she is, Lu was born, Kelsey "Lu" McJunkins, in Charlotte, North Carolina. Her father is a courtroom illustrator/portrait artist and was a percussionist in a jazz/funk band in the late 60s, her mother is a nurse/pianist, her sister, Jessica McJunkins, is a violinist. Art and music is embedded in her.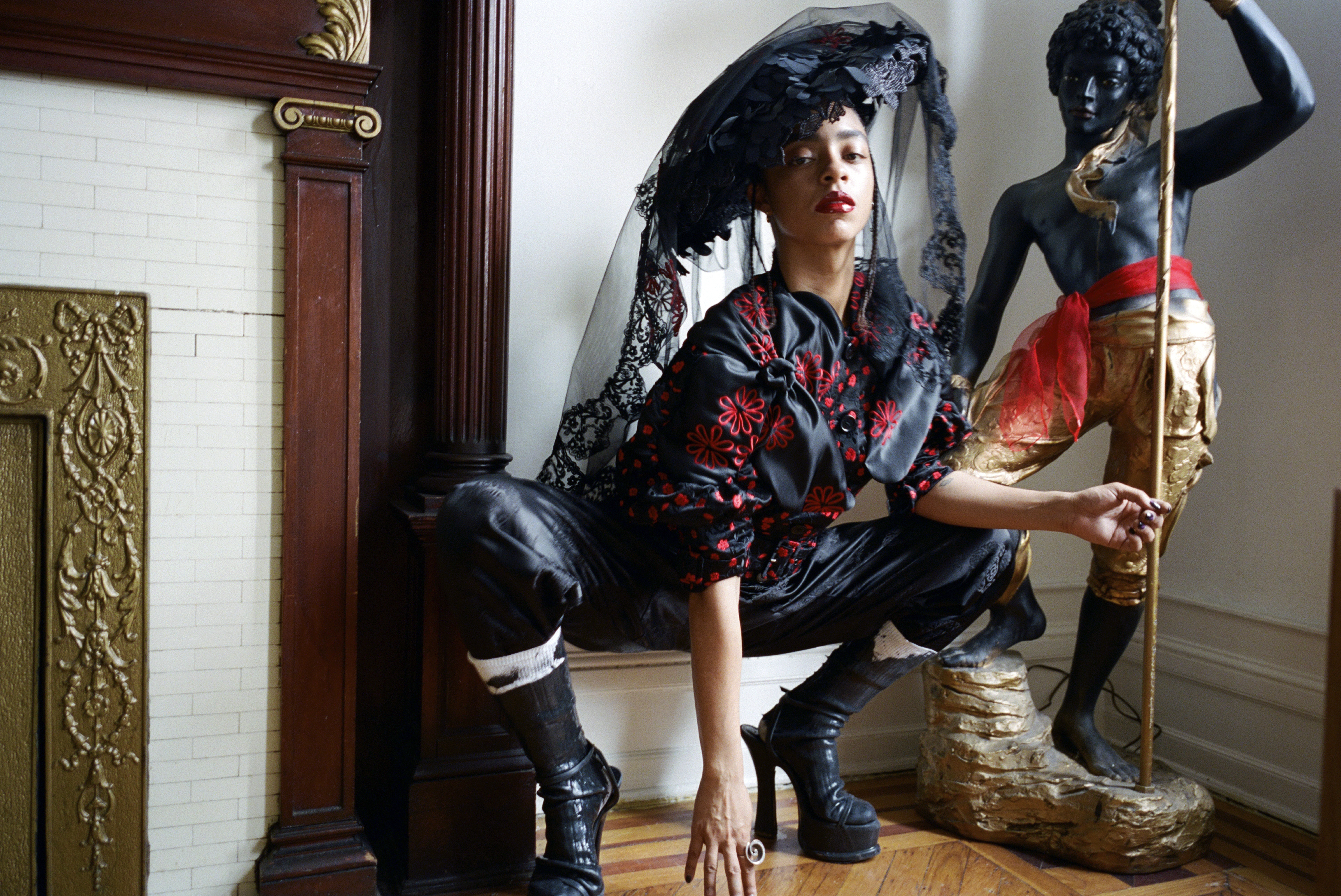 On Religion: Raised a Jehovah's Witness, her tight knit religious community helped shaped Lu to be the driven, disciplined artist she is and aided in the reason she forms familylike bonds within her community between dancers, artists, writers, producers, musicians, designers and whoever else help makeup her realm. Her Biblical studies, whether she paid attention to their teachings or day dreamed in the Kingdom Halls, helped her become the reflective person is and gave her the ability to communicate through her lyrics.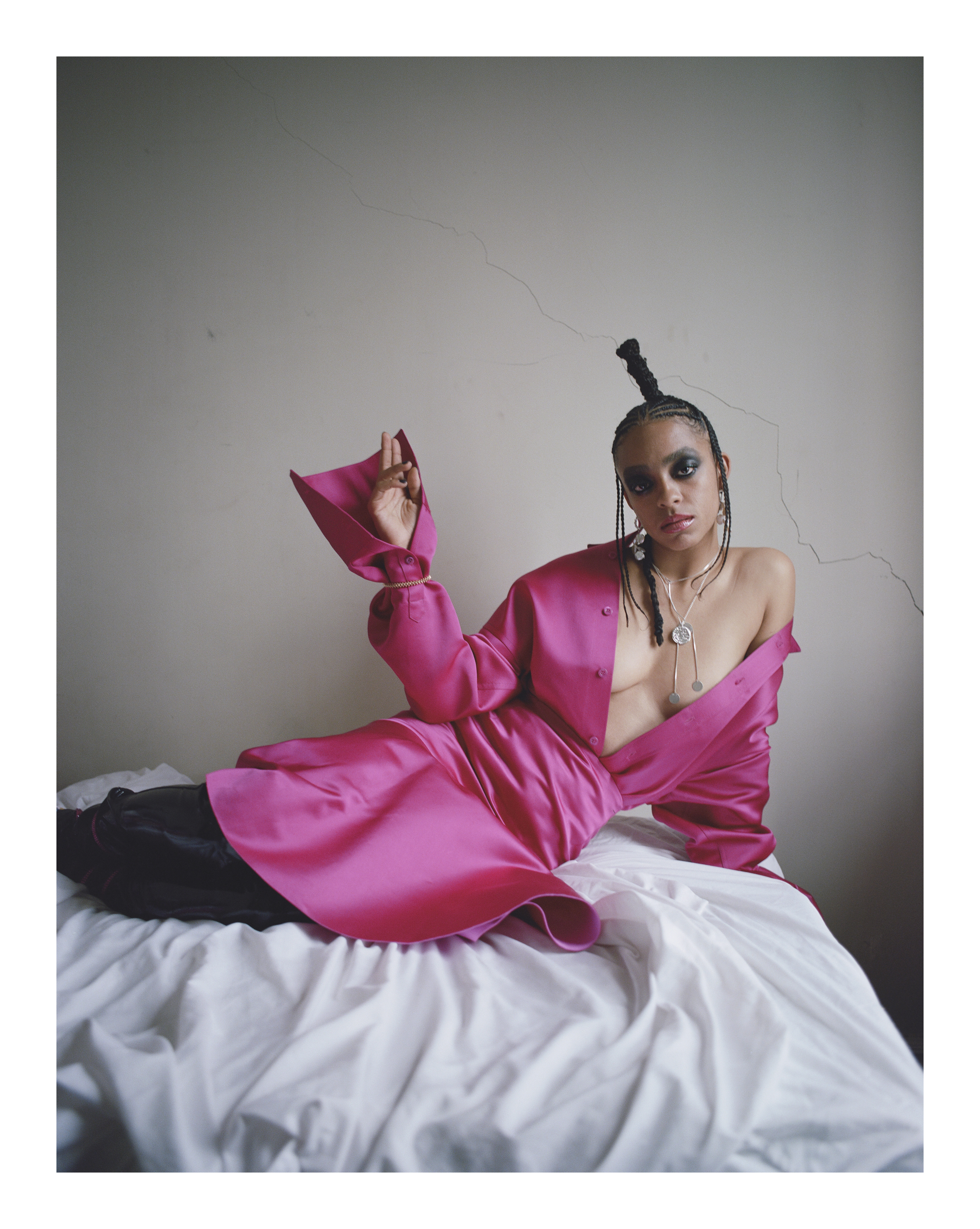 On Fashion: Clothes simply do not hang off of Lu. She wears them well and with whatever attitude it provokes. She's an old soul, I imagine in a past life she was close friends with Dorothy Dandridge or Josephine Baker. Her confidence when it comes to the fashion world is undeniable. She's the muse who knows she is a muse, the one influencing not being influenced. In 2016 Lu composed the music for Grace Wales Bonner for her LVMH Prize winning show. In 2017 she was the face for fashion label Kenzo. In 2018 Lu performed for Telfar's A/W collection alongside musicians, Dev Hynes aka Blood Orange, Kelela, Ian Isaiah among many other singers, songwriters and designers to make Telfar one of the most outstanding fashion shows that season. She opened and closed designer Pierre Davis's L.A.-based, genderless brand, No Sesso, first New York Fall Fashion Week (also composing their 2017 show at the Getty in Los Angeles). This year she improvised a cello performance at Jil Sander's Milan 2019 Fall opening show.
On Blending Worlds: Through her music, Lu bridges two worlds most people wouldn't put together: classical music and pop music. Pop music is whatever she chooses it to be at the moment for her. She can infuse jazz. She is a rockstar. When she dips her hip she's a disco queen. She is the coolest girl at the noise show who told your mans less reverb more feelings, she is the shy girl at school who doodled in her notebook and if you asked her nicely she'd whisper you her poetry. Lu makes her own rules.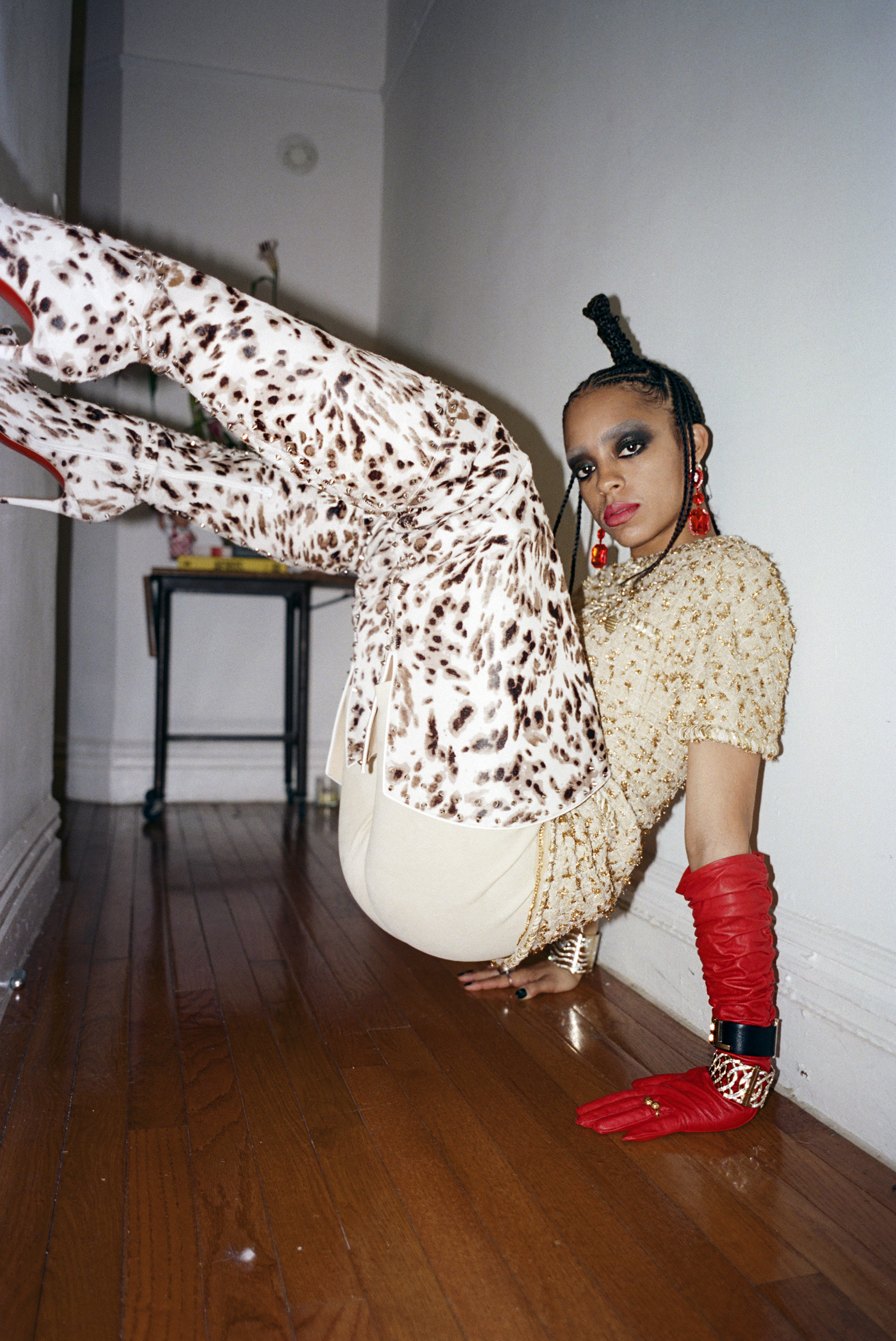 On the New Album: Blood is a 13 song narrative with plot twists. A story told out in 3 Acts. The First Act is an observation of home, religion and race relations between her parents, a sudden displacement, acceptance through deep reflection and a freedom of movement into a wider observation beyond self. Which leads the listener to KINDRED I (inspired by Octavia Butler 1979 novel, Kindred), the core of existence and nature. The listener hears the peaceful sound of birds who chirp vulnerability and comfort to transition to the second act, which moves beyond the past into the present observation of sexuality, egos, gazes, facades, deceptions, heartaches, humor, misunderstandings, the psychedelia of life spiraling into the third act.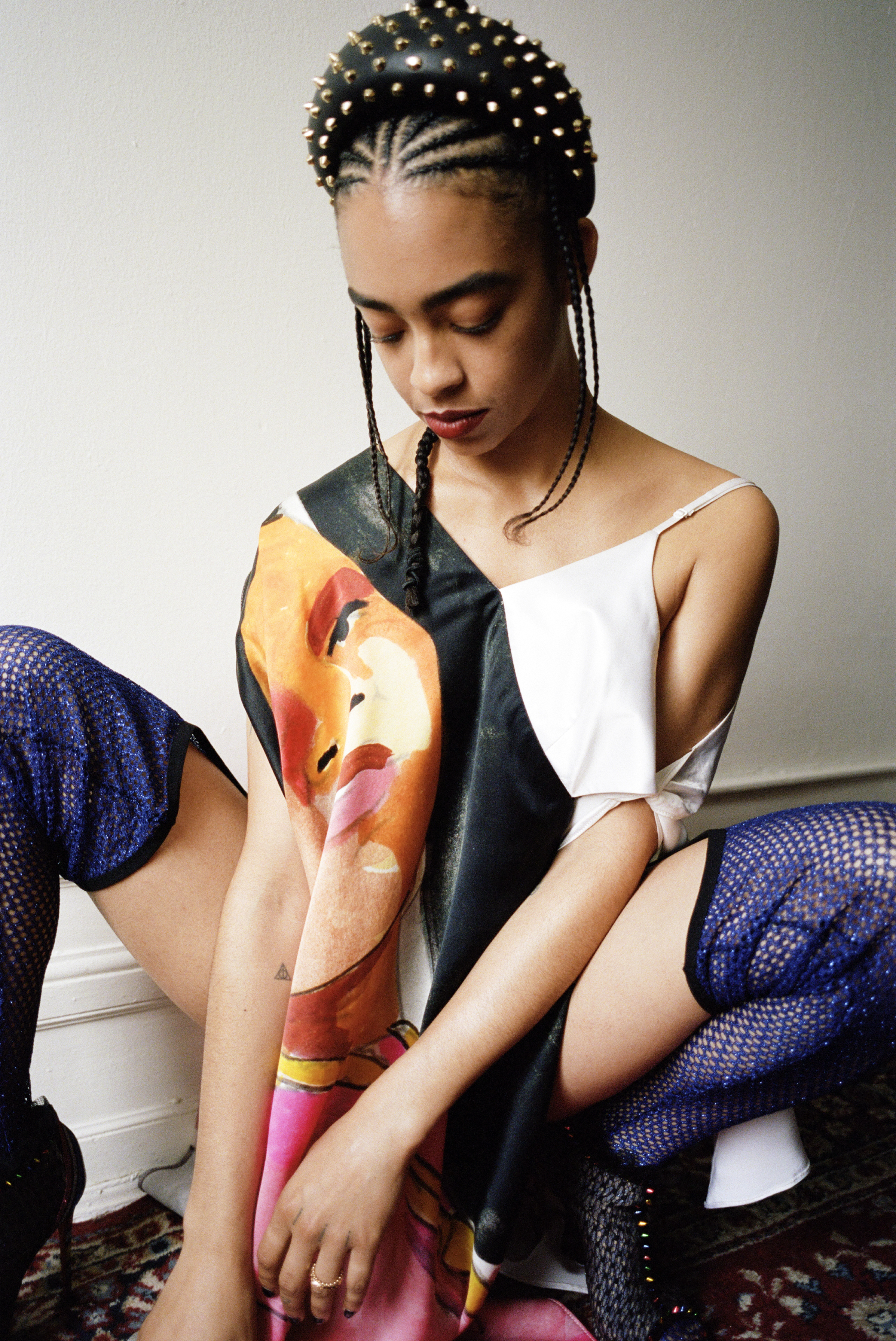 Through all of these things there's a recognition of the pain and the horror and the beauty of finding the ability to view it in order to move past it, to move on to the next, to live to die another day and in the end be hopeful of whatever there is to come or not come at all. When the listeners starts to think they figured out her formula she switches up her sound then she leaves you with an abstract imagery to dream about.
Production Credits: Photographer Zora Sicher, Stylist Oluwabukola Becky Akinyode, Hair Illeisha Lussiano, Makeup Mimi Quiquine, Set design Getteline Rene, Stylist assistants Lindsay Wright and Sable Elyse Smith