(Photo by Vera Anderson/WireImage)
Fashion Horoscopes: The Signs as Cate Blanchett's Suits
Are you the pink Cannes suit, or the green velvet one from 'Ocean's 8'?
(Photo by Vera Anderson/WireImage)
Aries: Sapphire Armani sequins for Fallon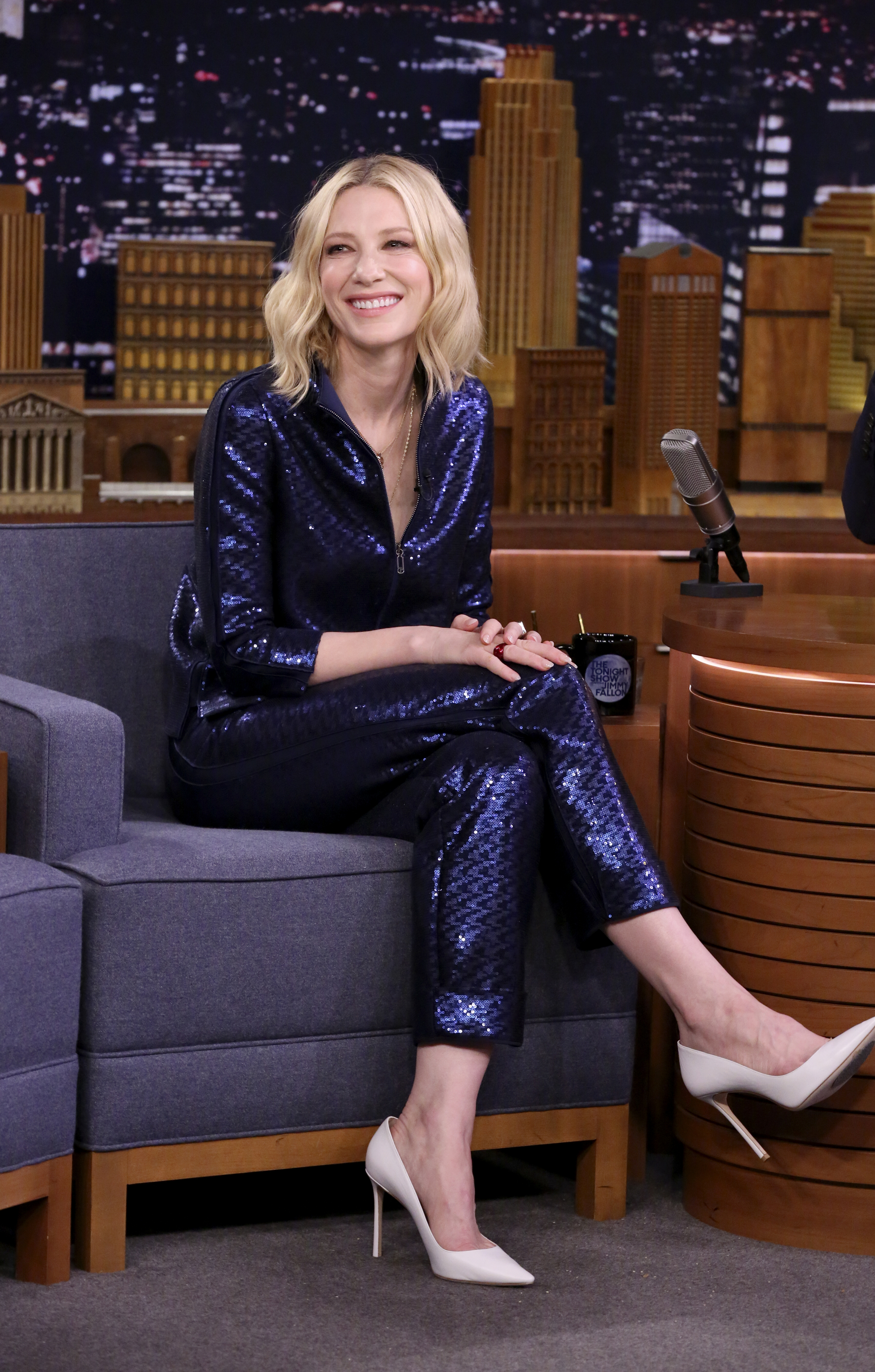 A sapphire-blue sequin suit? Showstopping! Aries are vivacious risk takers. They love the challenge of a bold statement piece, and the shock on your face when you first see them in it. Better yet, Cate wore this to go on Jimmy Fallon, and my God do Aries love being busy. A schedule this active requires an outfit that makes you smile at yourself in the mirror throughout the day (which I imagine most Aries do no matter what outfit they're in).
Taurus: Checkered black and white by Derek Lam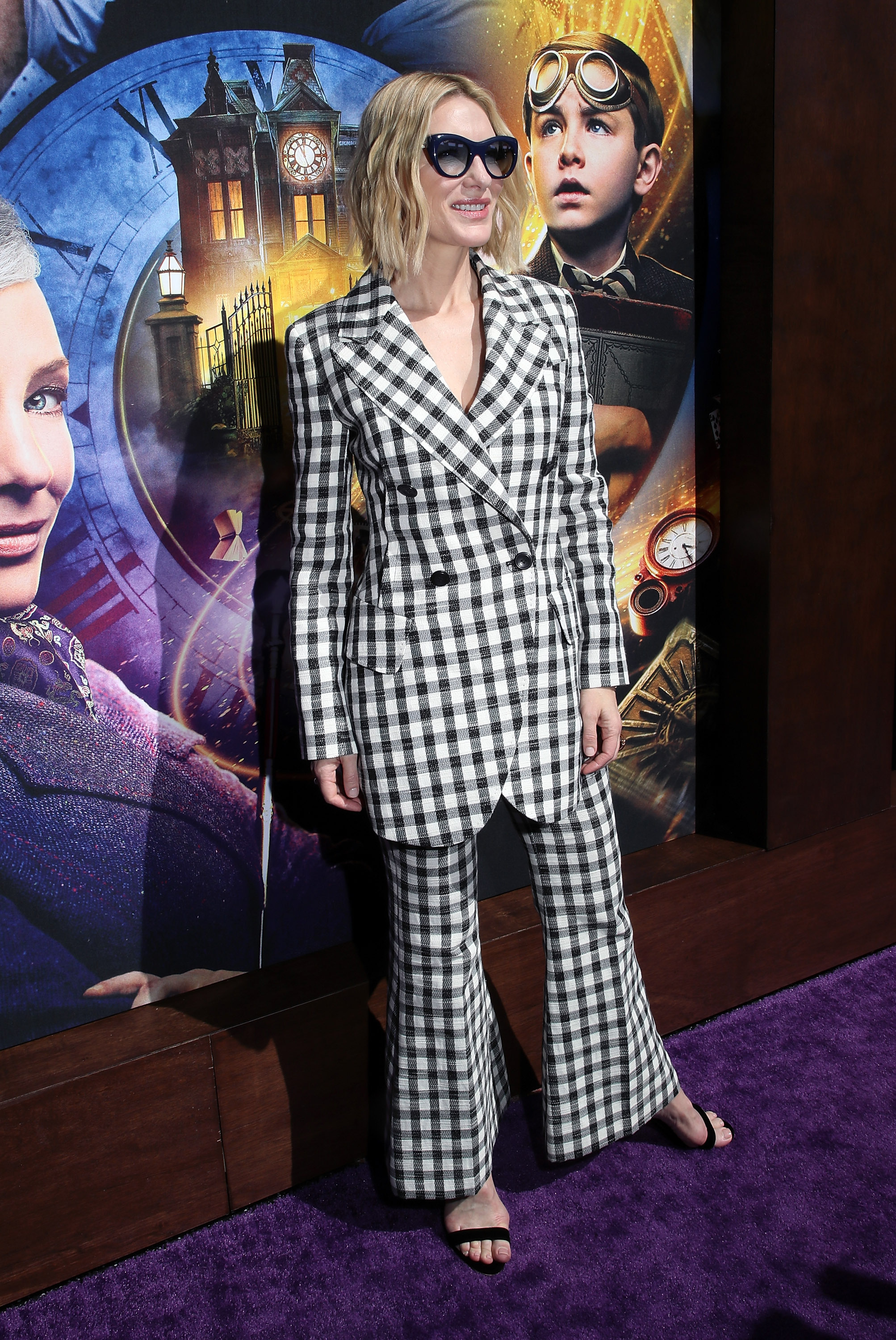 Polished, refined, and fashion-forward: these are words that can describe both Taurus and this outfit. These sunglasses are giving off peak Taurus elegance, think Audrey Hepburn, or Cate herself. Ruled by Venus, Taureans use fashion as an outlet for creative expression. A Taurus appreciates the feeling of showing up looking your best.
Gemini: Yellow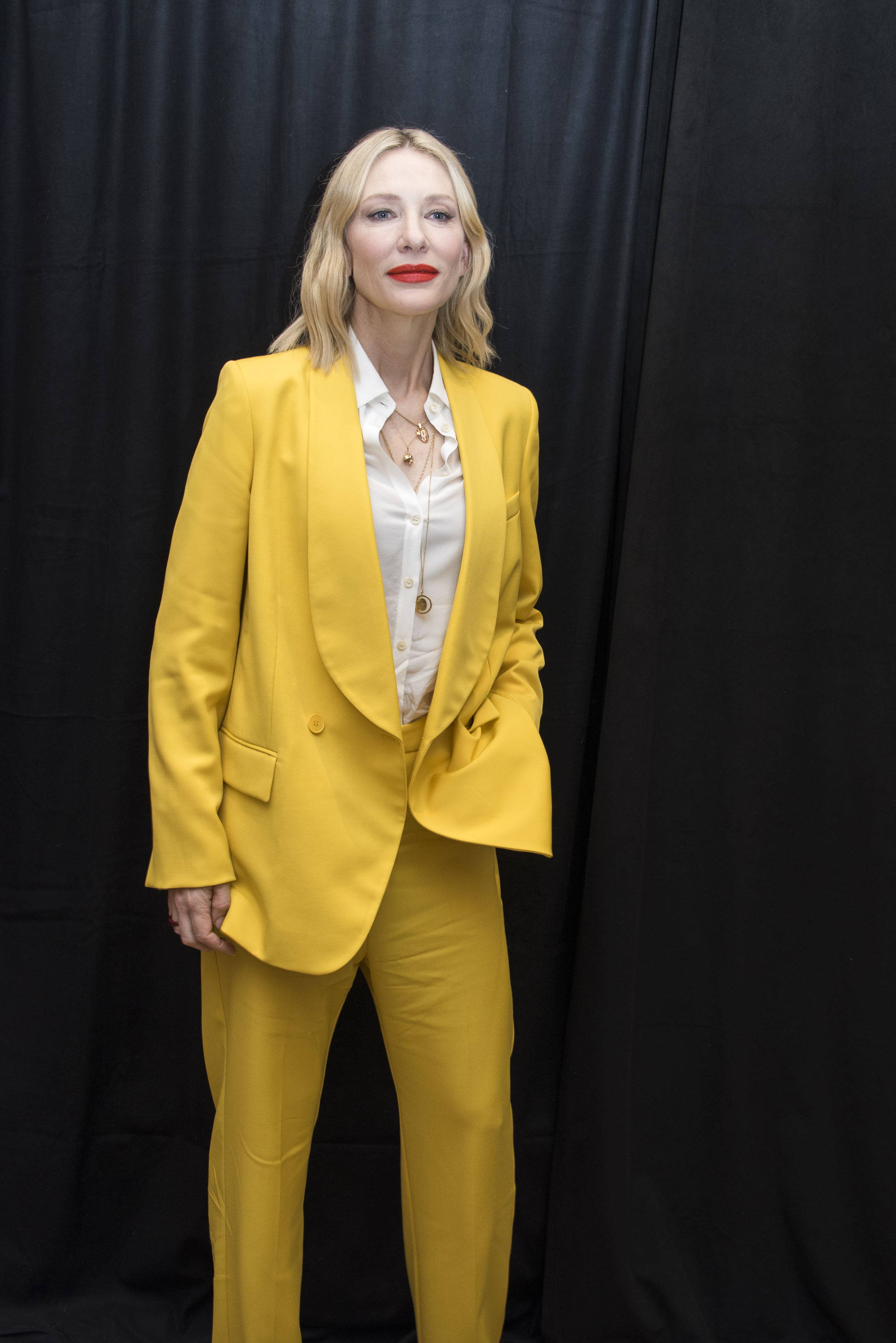 If there's anything a Gemini loves, it's conversation piece, and that's exactly what this outfit is! Nobody can ignore a canary yellow suit. Yellow is the color of optimism, sunshine, and happiness, and Gemini is the zodiac's eternal child. For this reason, Geminis are known for staying youthful and buoyant into their older years. This ensemble perfectly encapsulates Gemini's playful approach to fashion.
Cancer: Pink Stella McCartney at Cannes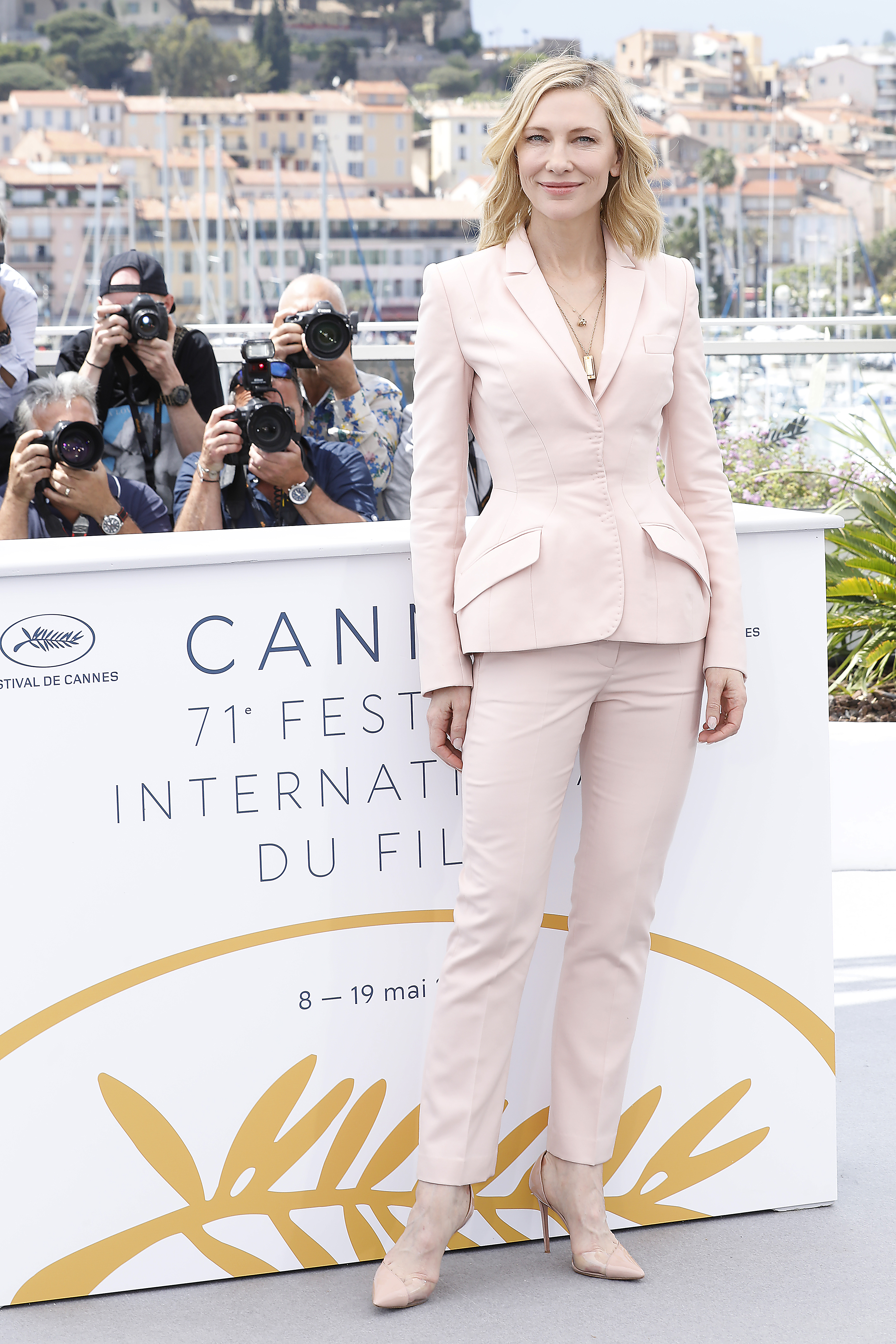 Cancer is a sympathetic water sign, known for their high creativity, strong imaginations, and loving nature. In this Cannes look from 2018, Cate softens up the usual suit look with muted pink and a cinched waistline, casting Cancer as the romantic lead of their reveries.
Leo: Purple Ferragamo suede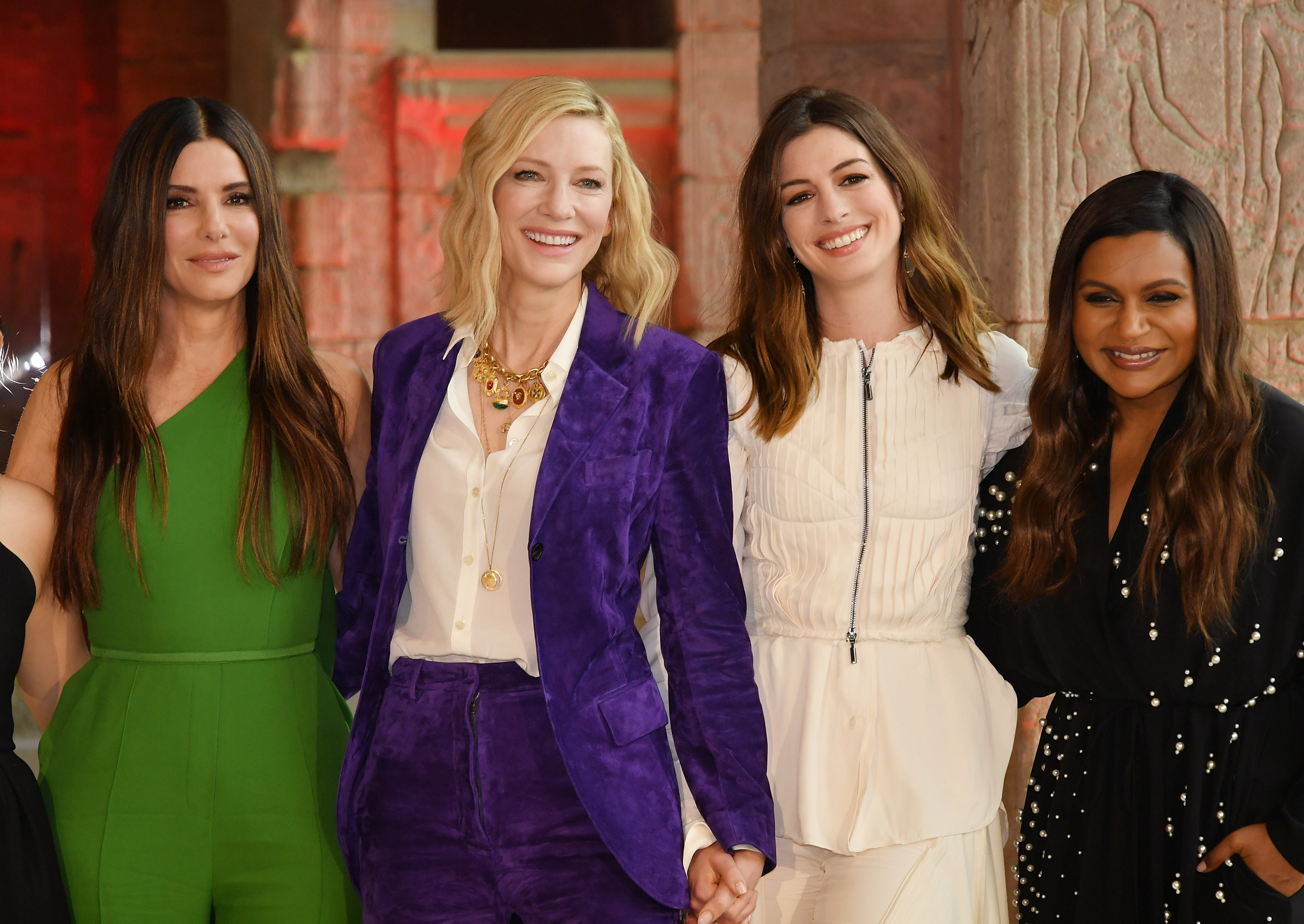 Cate is dressed to impress in this bright purple suede suit. This is the kind of attention-grabbing garb that gives Leo their reputation for peacocking. You can't not look; it demands to be seen and complimented. Leos are ruled by the sun, and often find themselves in social situations where all eyes gravitate towards them. This fit is playing into that phenomenon, which is very Leonine.
Virgo: Pale yellow Calvin Klein at Cannes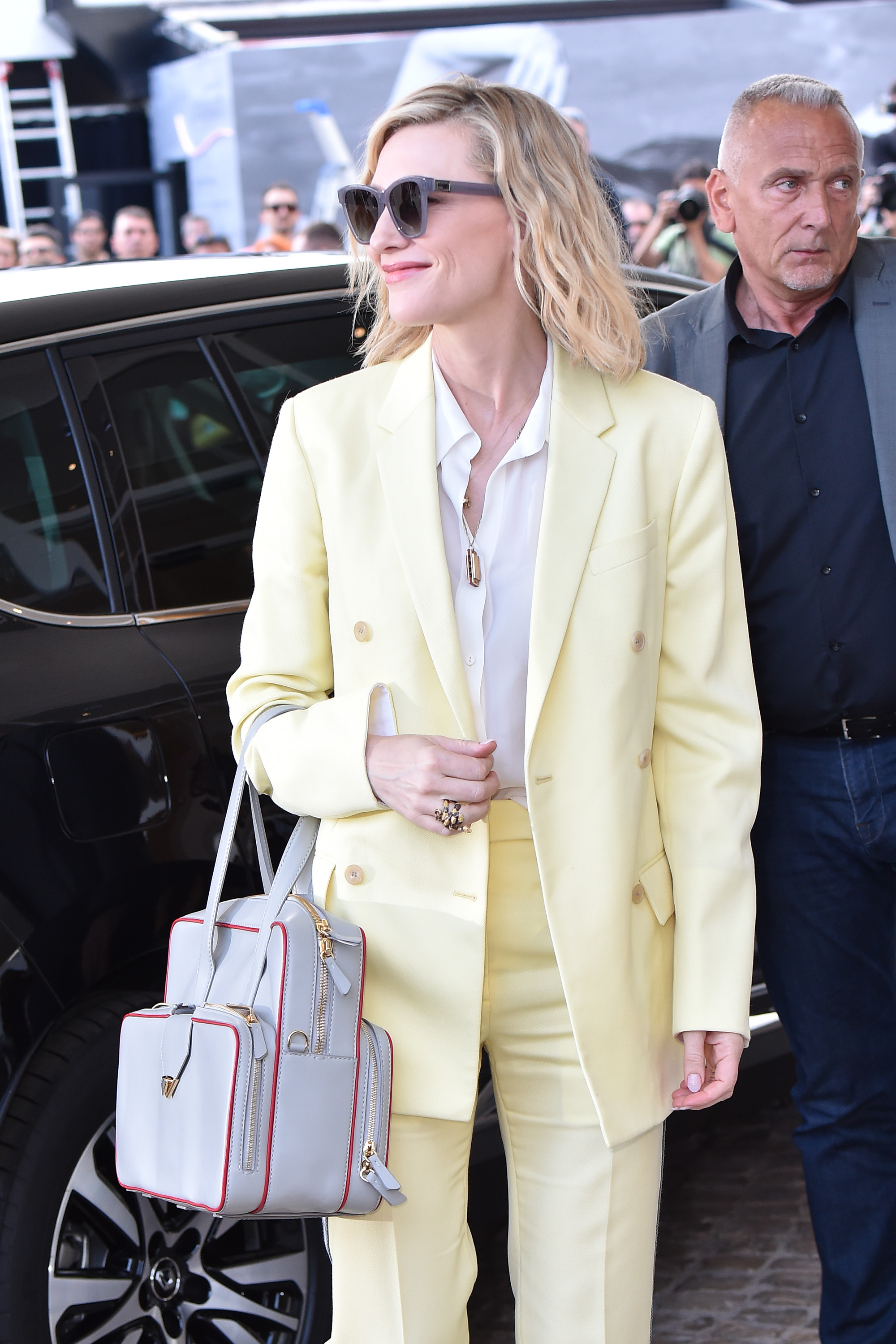 This is the preppy chic Virgo, who planned all of their outfits down to the meal, despite being on vacation. Sure, Cate looks chill and pleasant in her pale yellow suit arriving at the airport in Nice for Cannes, but don't be fooled. This is a polished, neat, and sophisticated look, with a slight hand of forced whimsy. It's like when Virgo schedules some fun in for Fridays at work.
Libra: Blue with polka dots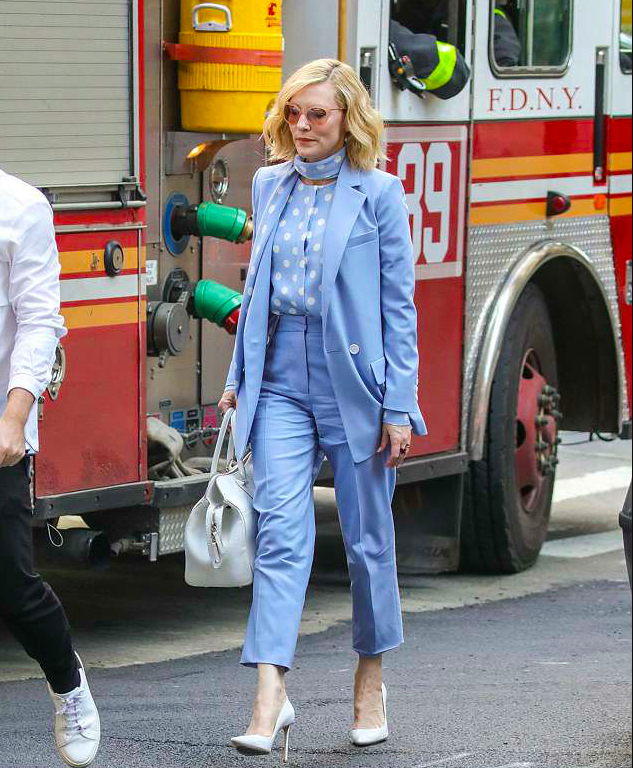 Libra has bougie taste, and a love of all things pretty. Therefore, they've earned their spot as Cate's perfectly coordinated blue suit, with matching polka dots for whimsy. Libras can run on the vain side, but fortunately for them, that means their outfits are always on point. They care about every last detail before they leave the house, and as a result, we get looks as fresh as this one.
Scorpio: Missoni sequins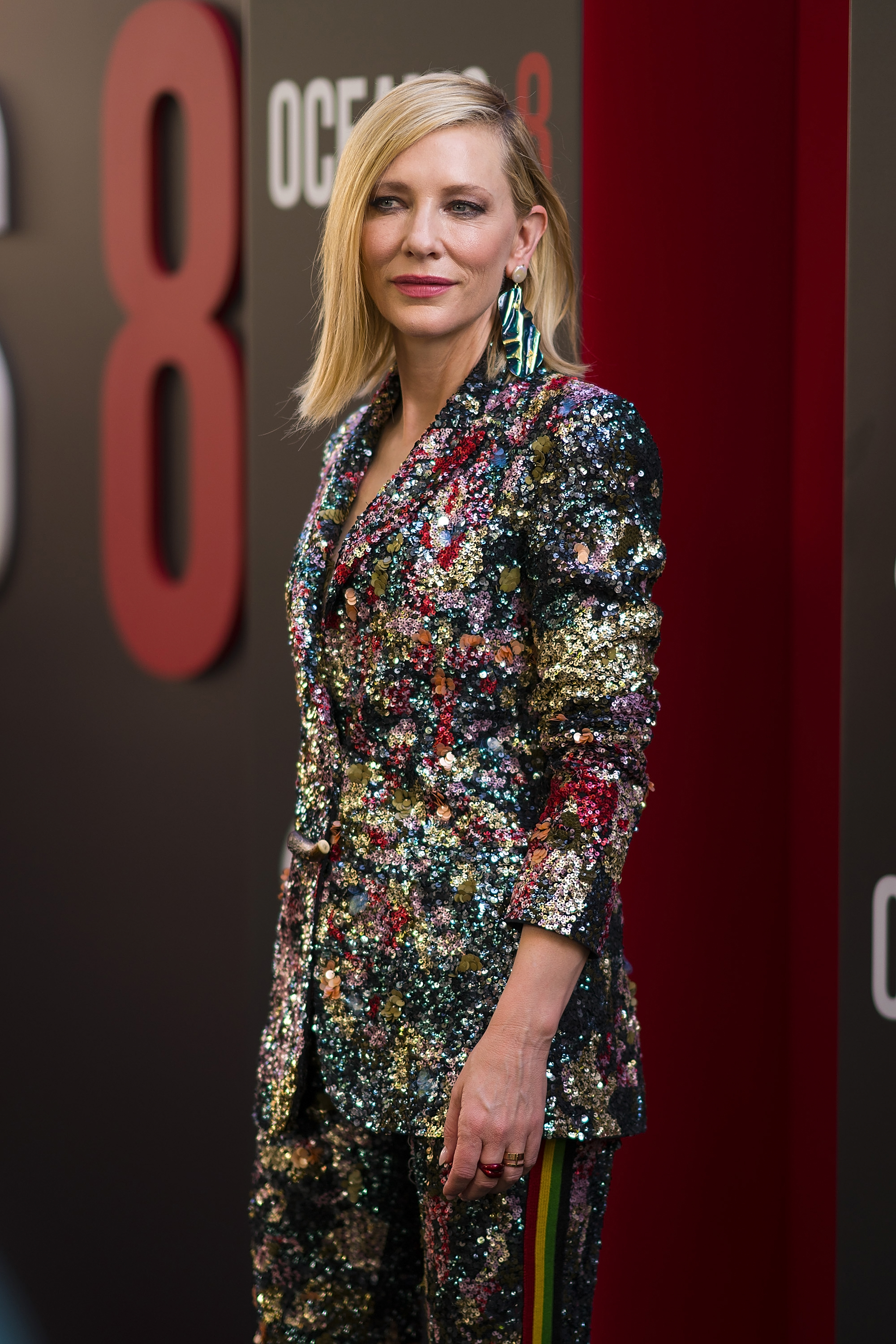 Scorpios are known for their magnetism, but what does that actually mean? Honestly, it usually means scowling makes them look sexy. Denying us affection only makes us want them more, and this sequined suit is accomplishing the same effect. Like Scorpio, it's bold, it stands out from the crowd, and it doesn't really care if you like it back, and for that reason, we love it back.
Sagittarius: Gray tweed at the airport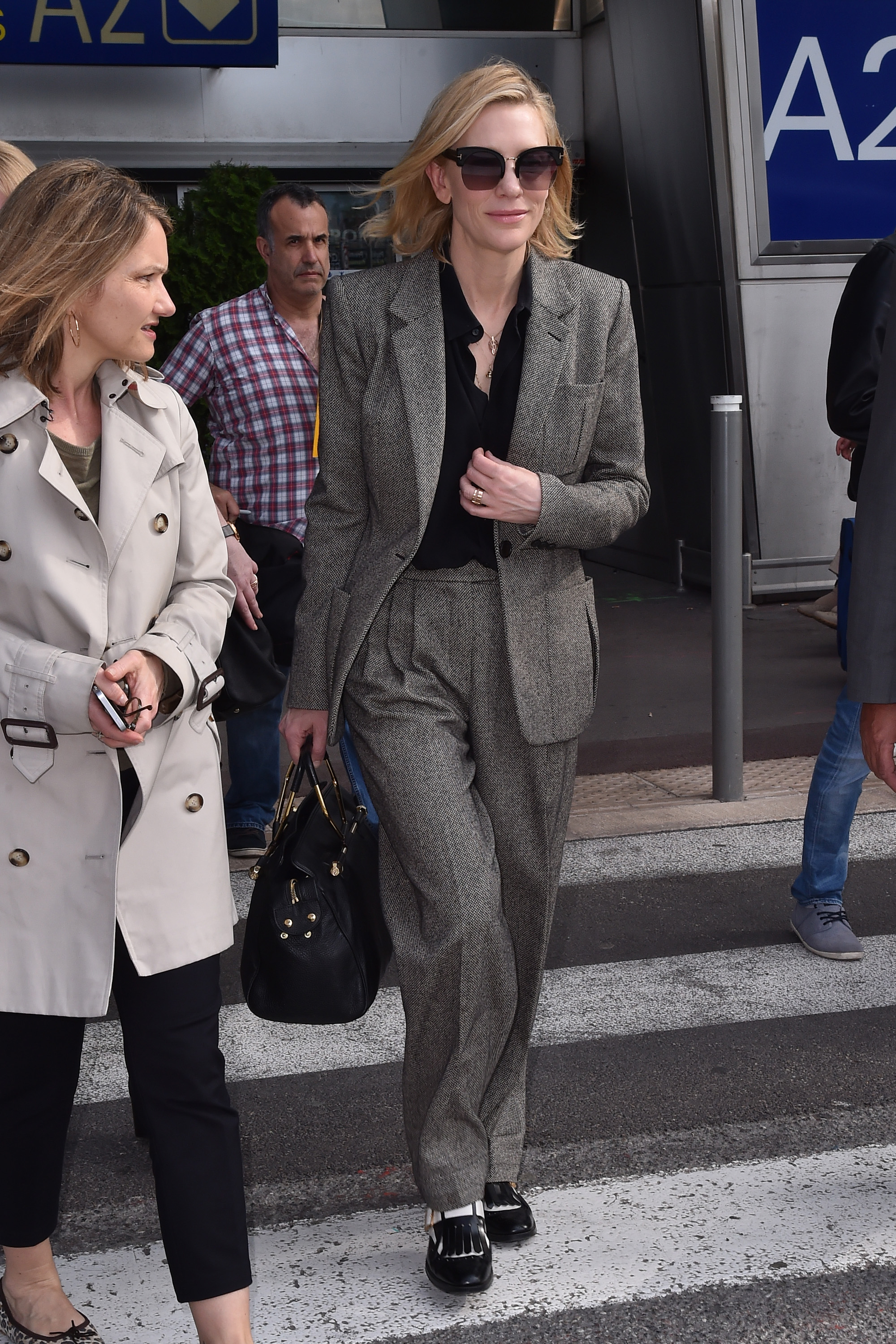 Well, well, well. If it isn't Cate Blanchett rolling up to the airport looking like a hot professor. This tweed evokes the intellectual vibe of a Sagittarius, known for their love of going all-in when they find a passion. Sagittarius possesses an intense craving for knowledge, truth, and research. They want to fully understand the big picture. And that's how I'm making the jump from this cool tweed Cate Blanchett outfit to Sagittarius as the daddy professor that ignores my hand raised in class.
Capricorn: Gold Gucci textile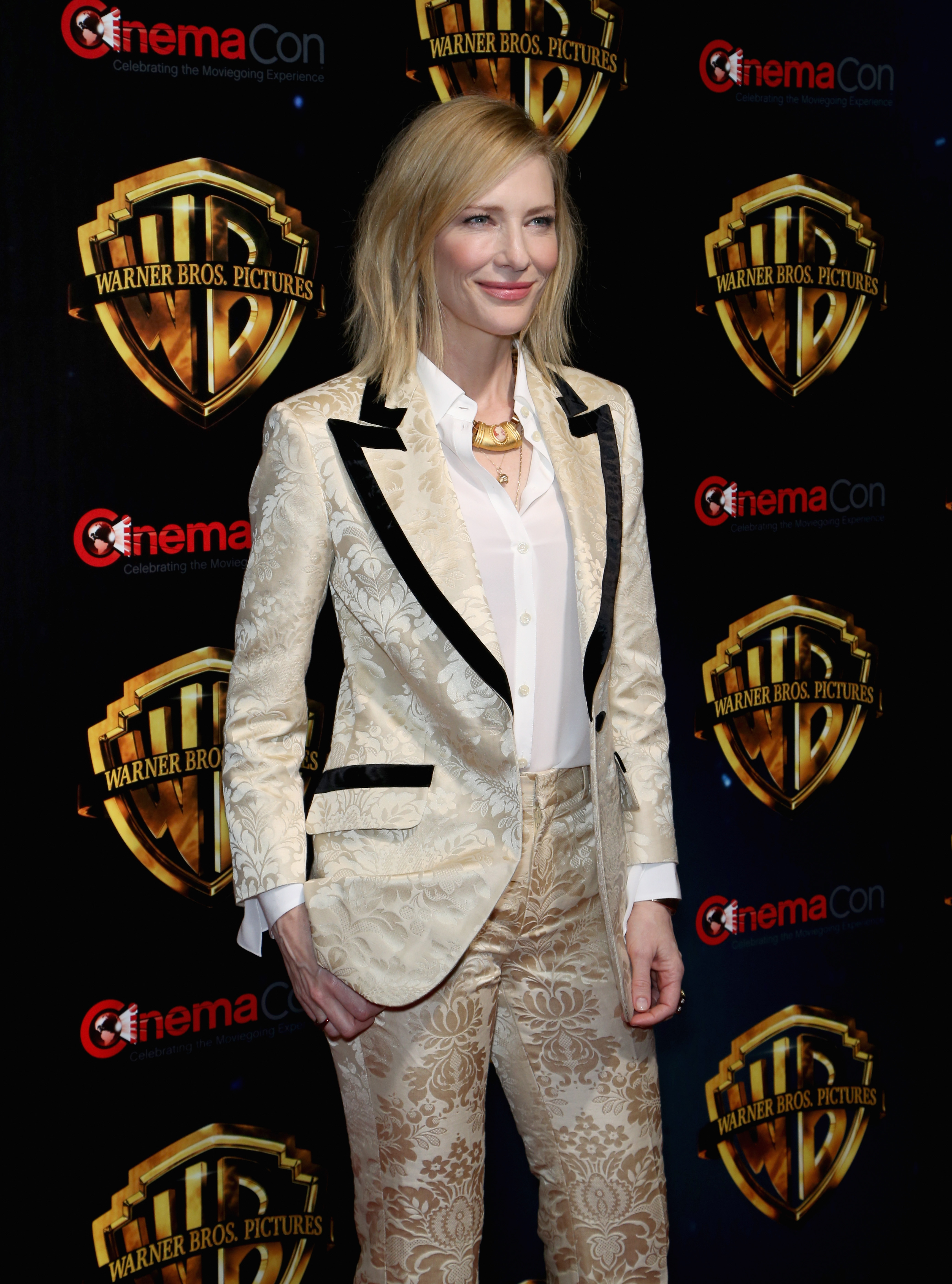 This is the fancy ass suit that the Capricorn wears on the one night of the year they go out on the town to their work party and truly flex on every living soul. This look is CEO. This look is steal your girl. This look is friends with the owner of the club. This look can get you on the list. This look is a Capricorn.
Aquarius: Green Burberry velvet
This is technically from Ocean's 8, but it still qualifies because she's wearing a suit. Like Aquarius, this look is both effortlessly unique, and also kind of weird! Aquarians pride themselves on their individuality, and this ensemble can't exactly be packaged and sold as a set at Forever 21. Aquarius naturally stands on, and deserves a velvet three-piece green suit with a scarf to match.
Pisces: Pure black Maison Margiela
We don't talk enough about how emo Pisces can be! Absorbing all of the universe's pain can be pretty grim sometimes! When Pisces feel overwhelmed by hectic environments, negativity, or the flood of their own emotions, they can retreat into themselves for days, weeks, months at a time, often returning with incredible ideas and initiatives (see: Savage X Fenty). This look has the energy of a Pisces who's been in their room for three months and is coming back with a scheme.