This Tote Bag Has Me Believing That Joan Didion Was a "Frasier" Character the Whole Time
We never saw images of Maris Crane on Frasier… until now??!!
Consider two women: one harbored a childhood fantasy of becoming a shadowy Buenos Aires divorcée, dodging paparazzi in a black silk veil; the other argued that an imprecisely phrased Valentine's card counted as a pre-nup. One nursed hangovers with gazpacho and subsisted on cigarettes, Diet Coke, and salted almonds; the other had a tendency to cut capers in half before eating them. One "never had much interest in being a child," the other "distrust[ed] anything that loves her unconditionally." One flew off to Hawaii in lieu of a divorce and the other flew off to Switzerland to have her biological clock reset.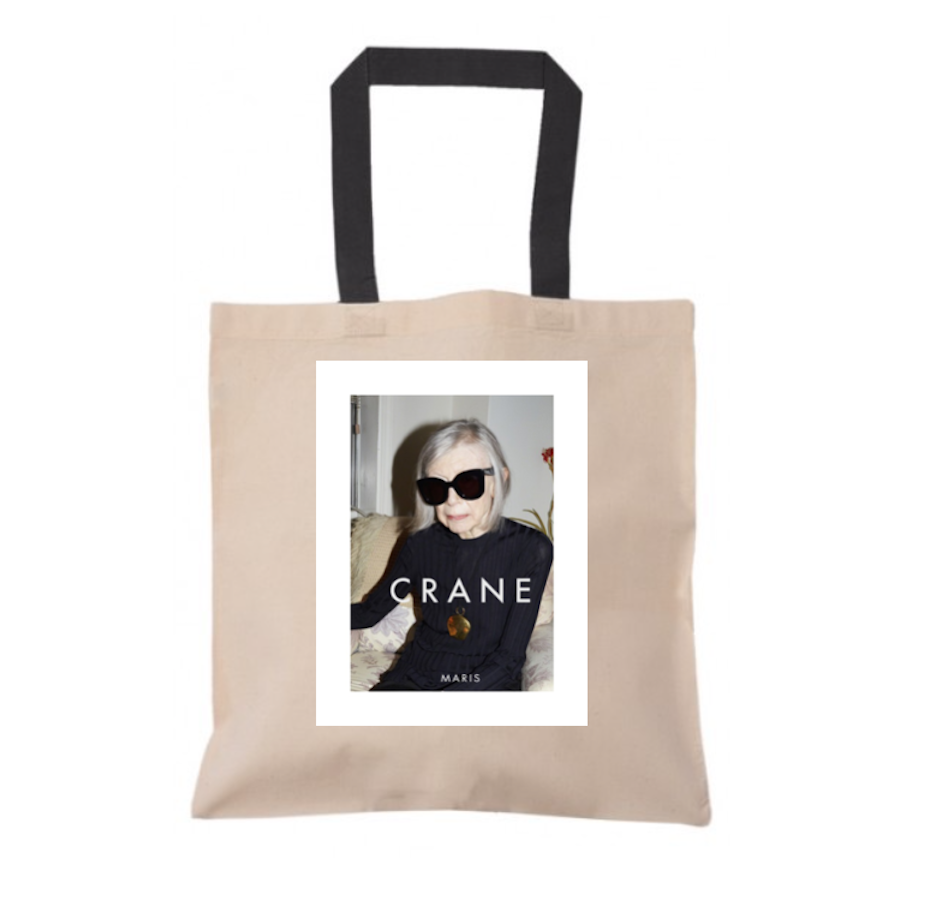 Okay, it's clear that Joan Didion is Joan Didion and Maris Crane is Maris Crane, the Fraiser character—Niles's patrician ex-wife who is never seen on camera but gets described with mounting, lurid hyperbole as the series progresses. But until I saw this tote bag, which puts Maris's name across Joan's iconic Céline ad, I didn't appreciate the similarities: both are quick-witted, rail-thin women who turn the men around them into putty; both are wrapped in a certain mystique, with an avenging spirit and a taste for expensive cosmetic serums and sable coats. The only difference is that Joan Didion contributed her insight and sparkling prose to the literary canon, and the world is better for it, while Maris skulked around her mansion getting chemical peels and terrifying her household staff, wanting badly to slam doors but failing because her biceps were too skinny.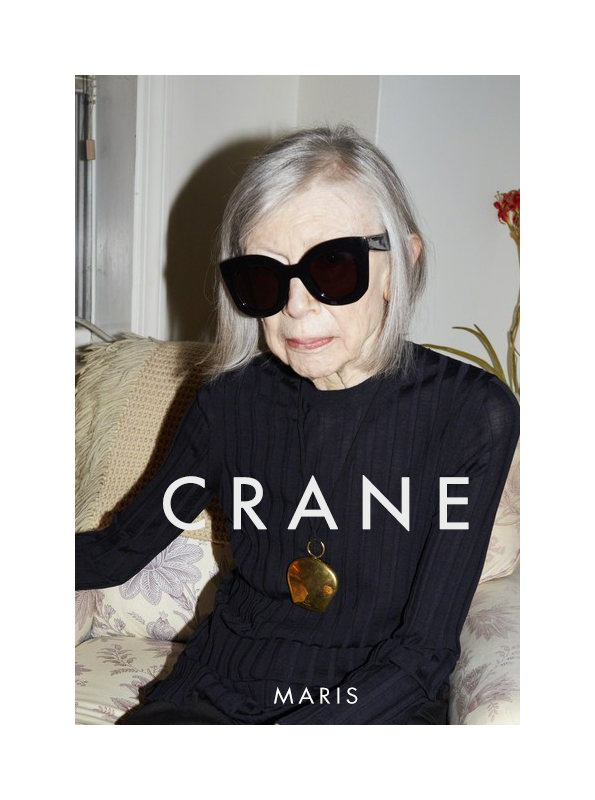 The image raises provocative questions: Do we never see Maris on Frasier because she was played by Joan Didion the whole time, but the writer was too set in her routines to ever show up on set? Is Maris the Mullholland Drive-esque doppelganger to Didion, the Diane to her Betty? Or did Maris, as a budding couture stan, read Didion's essay "On Self-Respect" in a 1961 issue of Vogue and totally miss the point? Are they cousins? Are they spa buddies?
Either way, I love both, and whether or not they're the same woman, the kinship is real. You can buy the tote and matching tee here.