Francesco Clemente, "India IV" (Detail), 2019, Oil on canvas © Francesco Clemente; Courtesy the artist and Vito Schnabel Gallery
And Now, a Moment of Zen with Francesco Clemente
The painter is showing two concurrent exhibitions at Vito Schnabel galleries in New York and St. Moritz.
Francesco Clemente, "India IV" (Detail), 2019, Oil on canvas © Francesco Clemente; Courtesy the artist and Vito Schnabel Gallery
It was 1971 when Francesco Clemente first traveled to India. He was with his friend and painting mentor Alighiero Boetti, and would return to live in India for a decade, on and off in Chennai, a southern, coastal region that was once a British military garrison—where he studied Sanskrit, Hindu, and Buddhist literature at the local theosophical society.
The Naples-born American artist divides his time between New York, Rome, and two cities in India—Chennai and Varanasi, a northeastern region regarded as the Hindu spiritual center of the country. It's no surprise that he is having two concurrent exhibitions on view at both of Vito Schnabel's galleries one. India in New York City, which runs until January 17, 2020, and Clouds in St. Moritz, Switzerland, which opens on December 27.
GARAGE spoke to the artist about Italy under fascism, Ying and Yang, and godliness and hope in dark times.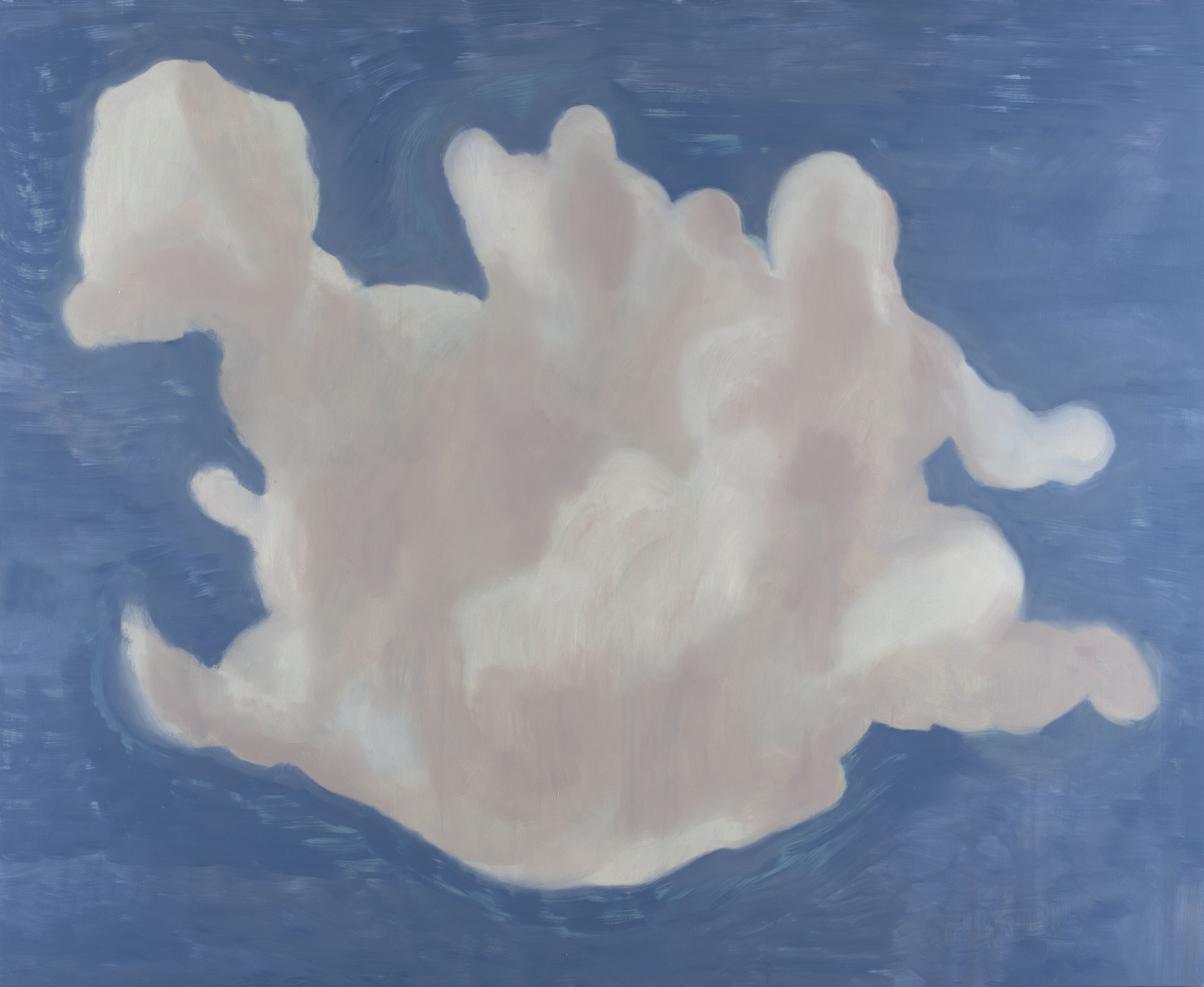 What first drew you to India?
I grew up in Italy during a period of great social unrest. History seemed at a dead end, we could predict Capitalism would eat everything and then eat itself to death. I decided to escape History and take refuge in Geography.
What makes you keep going back, what's the magic of the place?
I believe in everything and in the opposite of everything. I feel lonely in the West, the West is dogmatic and ultimately always fascist. In India I witness a culture based on a myriad of contradictory rules, all of which can be broken. It is maddening but exhilarating.
For someone who has never been to India, can you describe it in five words?
In India, you may still encounter someone who will look into your eyes to see if you are a God.
Is India a spiritual society?
What is spirituality? In the Gita it is written: "It is better to die following your own nature than to live in fear following a nature not your own."
Do you believe in astrology? Why/why not?
There is cause and effect, which everyone can see. There is also synchronicity: events happen in harmony and in solitude, like music.
In such turbulent times, you've used such a sweet, pastel palette, why is that?
A great poet once said: "In all this darkness there must be a place where goodness is coming to light."
Are elements of tantric sex, karma, dharma and reincarnation found in these paintings, or am I dreaming?
You are not dreaming. To quote a great Buddhist poet: "What I have to say is a bitter pill, but I will coat it with sugar." Karma is the bitter pill, Tantra is the sugar of understanding.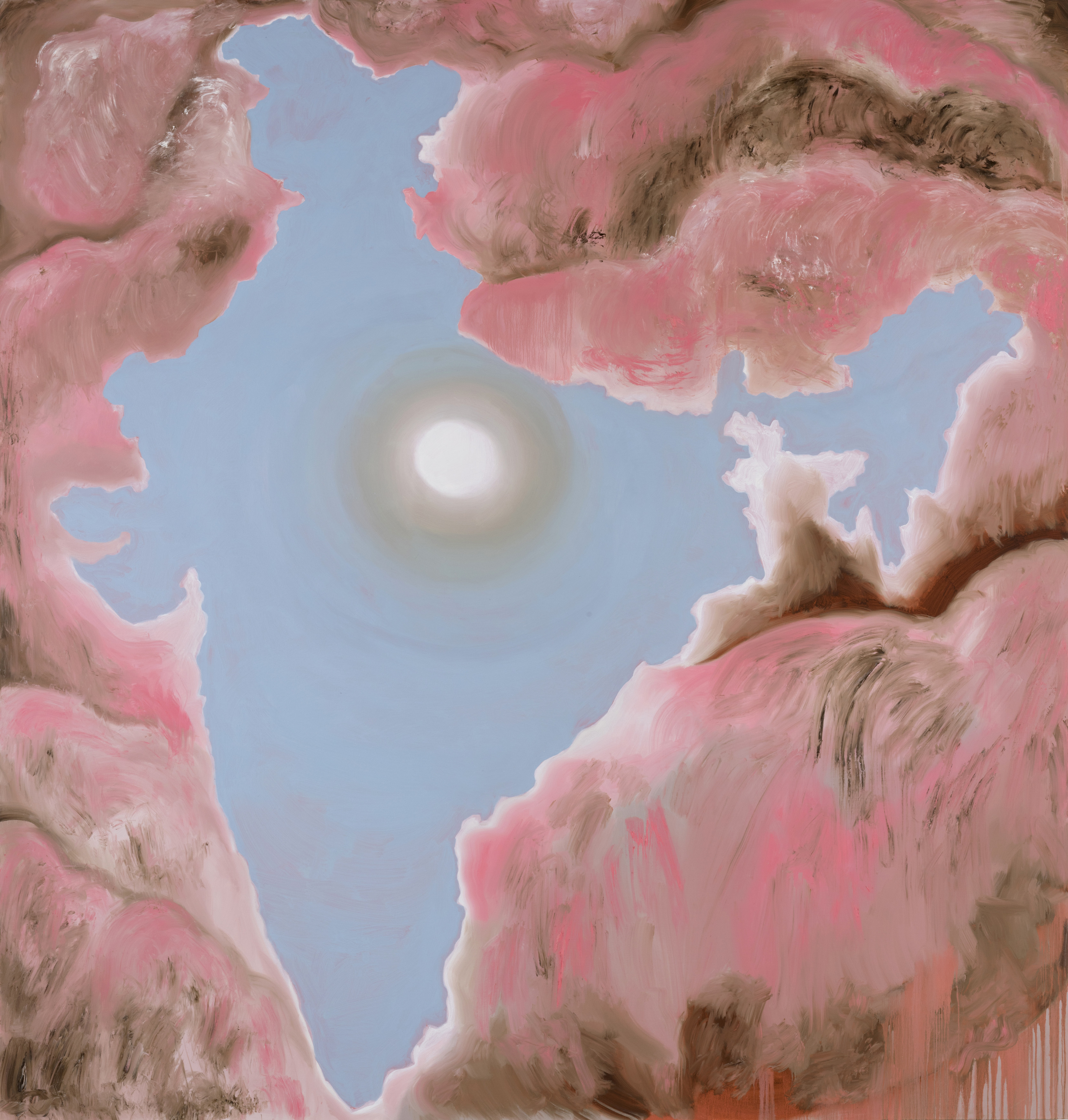 You've painted models too, like Christy Turlington and Linda Evangelista, did you feel any pressure to paint their likeness, or no?
It is easier to paint someone you don't know. We carry in our head a portrait of the people we know and it is an unreliable, fictional picture.
What is one thing that has stayed the same in New York since you first moved here?
The water tanks on top of the buildings.
Why did you start Hanuman Books?
Raymond Foye was the editor and friend of all my favorite poets: John Wieners, Gregory Corso, Allen Ginsberg. We copied the miniature size of the Ramakrishna Math prayer books and then Hanuman Books were born.
What did you learn about working with/publishing books by Jack Kerouac and Willem de Kooning?
That everyone is saying, painting, writing the same thing.
At what point in your life day to day routine do you turn to writers and writing?
When I want to return to myself.
What did you learn about language when studying Sanskrit?
You cannot chant in Sanskrit if your spine is not straight. When you speak you should speak with your whole body and with your heart.
How do you know Vito Schnabel and what's it like working with him?
I had known Vito as a child. One day I realized he had grown, and we started to talk.