Carol Alt Doesn't Want To Have Grey Hair
The 1980's proto-supermodel discusses eight minute photoshoots, and pissing off Irving Penn with neverending phone calls.
In the 1970s and early 1980s, the coined supermodel hadn't yet been coined, but there were a few women for whom the title would've fit. It was the era of Christie Brinkley, Elle Macpherson, and of course, Carol Alt who was shot by all the major photographers of the era, including Richard Avedon, Patrick Demarchelier, and Albert Watson, and appeared on the covers of every magazine that mattered, you know, VOGUE, Harper's Bazaar, Sports Illustrated.
Alt, the quintessential vintage VOGUE cover girl, is the daughter of a fireman, who grew up in Long Island and began her modeling career at 18 after being discovered by photographer Bert Rockfield while working as a waitress. Today she has posed for over 700 magazine covers, starred in 65 films and written seven books on health and wellness, from raw food to fiction.
Alt talks to GARAGE about the time she was shot by Avedon, the pre-internet fashion business, and why she doesn't want grey hair.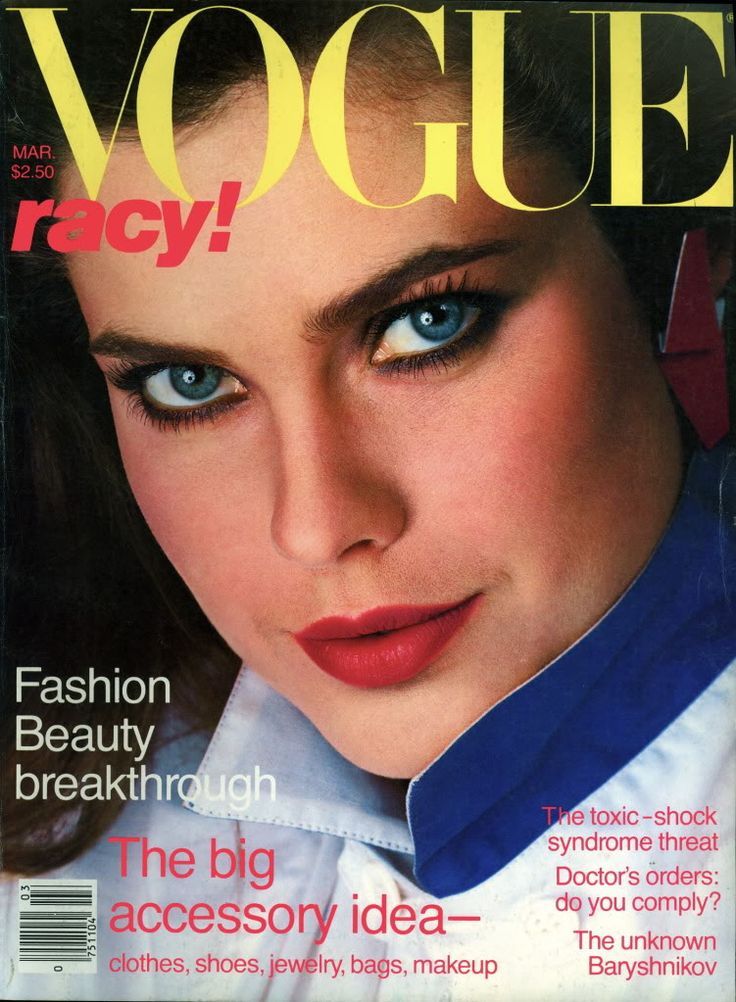 Do you remember what it was like working with Richard Avedon?
Yes, I got a VOGUE cover out if it. I went to his New York studio in the Upper East Side, I was literally on the set for eight minutes. He had a Hasselblad and took 12 shots. Don't get me wrong, I worked with Patrick Demarchelier for eight hours with nine looks and got six Mademoiselle covers out of it. With Avedon, it was quick. Thank you very much, I walked off and that was that. With me, it was just wham bam thank you ma'am. I wasn't his favorite; I wasn't Kim Alexis.
Did all the fashion photographers had their favorites?
Of course, it's similar to the movie business—its who you know, it has nothing to do with talent. I got to work with Irving Penn, Avedon, Albert Watson, I worked with all the time. Sometimes, if they know you're a favorite of another photographer, they don't poach.
Was it territorial?
It was more ego.
What was Irving Penn like?
You could hear a pin drop in his studio, it was silence, he just wanted quiet. But the phone rang every two minutes because I had my agents calling, I was flying to Paris later that day, so they wanted to tell me what time I had to leave and where I was going. Because the phone rang so much, I knew he wouldn't work with me again.
How has the fashion industry changed with Instagram? Do models still need agents?
It's not that you don't need an agency because it depends how you get in. The Kardashians, Jenners and Hadids came in through reality TV shows. Any way you can make it is fine, as you open the door, it can stay open. You still need an agent because you might not be seen, I was a normal girl, a daughter of a fireman, in the army. Nobody would have known who I was without an agent. Now, anyone with a big Instagram following can get hired by a company to represent them. Back then, actors weren't models, there wasn't any jumping the divide. I'm talking late 1980s and before. Now, people do everything.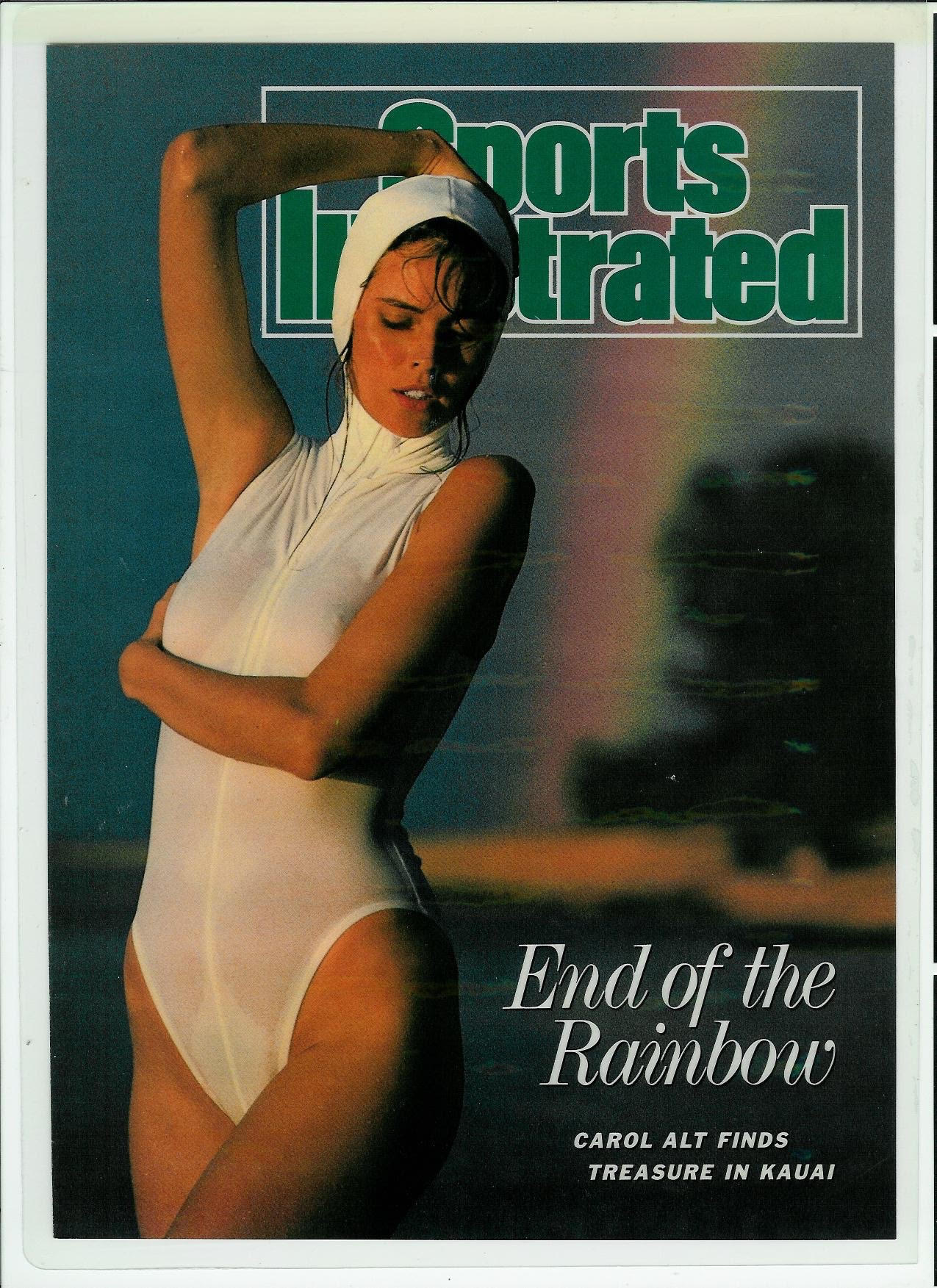 Is it true that models are suffering because magazines just put celebrities on the covers nowadays?
They're only putting celebrities; I don't know how models can make it today if they don't have agents cheering them on. Fashion has a huge, wonderful history. It was wonderful, artists, creative people, it was amazing. I think we lost a bit of that because of the younger generation doesn't pay attention to that. They pay attention to Instagram. I get that things change.
You were the first model ever to create posters and calendars of yourself, how was that received?
My agent John Casablancas from Elite Models walked out on me because he didn't want to have anything to do with calendars. I suffered the wrath, which is why I ended up leaving the agency. Keep in mind, modeling was not a full-time job. It was for housewives who had kids then modeled. There were career models at the time, but they were catalogue models. They'd do pose #56, hand up behind the head, there were also showroom models. There was not this group of career models. I'm not belittling the models that came before me—Cheryl Tiegs or Lauren Hutton—they're the reason we have contracts today. I worked every day, starting 6 am sometimes to 2 am. It was literally 24-7. My father was dying, and they wouldn't let me take time off, shoots planned six months in advance.
Do you have any good anecdotes from the heyday of the fashion world?
I remember going to an event called "30 Years of Armani" and walking out, this man comes up to me and said [Italian accent] "If you ever never need anything, you can come and ask me, I'd love to dress you." He walked away, I looked to my publicist with my mouth dropped and said, that was Gianni Versace.
OMG
Or that time that I did a Mademoiselle shoot with Bert Stern, who was Marilyn Monroe's photographer. He was the first person to tell me how he would walk in public with Marilyn and was surprised nobody noticed her, because she was the most famous woman in the world. Bert would say 'I don't understand why nobody notices you.' Marilyn said, 'Because I don't want them to.' Then, she would turn to Bert and say, 'Watch,' and became Marilyn right before his eyes, and everyone noticed, and she got chased into a store. I've been chased, so I get how that feels.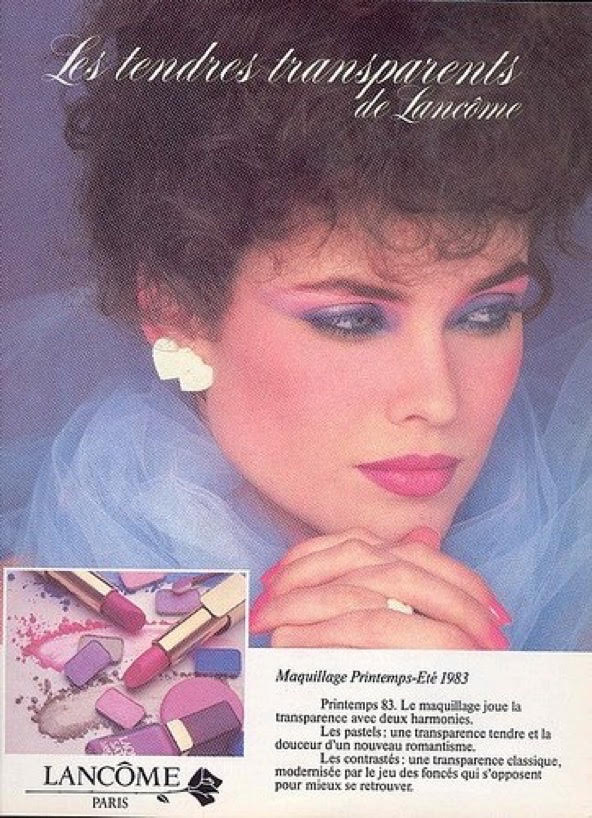 Looking back on fashion advertising over the past 30 years, what has changed?
In the 1980s, if you didn't work, you didn't get paid. In the 1990s, you made $50,000 a day. I was doing Valentino, Capezio, Cover Girl. Azzedine Alaïa fit me in Paris, I went to his atelier in Paris and he told me what he thought I would like—him and his dog, Powder Puff. I know designers like Dennis Basso, Nicole Miller, and Vivienne Tam. I invited Albert Nipon to my wedding, but he didn't come to my reception because he didn't know how to get there, there was 4,000 people at the church. I was signing autographs after my wedding. They drove five hours there and back to attend the wedding, but after that, they didn't work with me again. Familiarity breeds contempt.
Is it that people get easily offended in fashion?
The more you become a star; people think you're a star before you have any idea that they think you're a star. I was working my butt off, day and night to do my job, please the agency and not get fired. I'm a kid from Long Island. I had to work to earn my place, I didn't walk in saying 'I'm a star.' I was literally running around asking 'What time do I have to be there? What do they need from me? Where am I going? What do I have to bring?' I stopped on street corners to make calls at the payphones to find out where I had to be. I had a Lancôme contract, campaigns, pages in magazines. For me, it was a paycheck.
How do you feel about turning 59, does age faze you?
Health fazes me. You feel old when you're tired, sick or have health issues. For me, I'm more about health. When you're healthy, you'll look and feel younger, and keep up your energy. Everything I've done, it was always health first. I always strive for health first. Being skinny isn't going to anti-age you, its about being healthy. Eating no fats at all will age you faster than ever.
What are you up to nowadays?
I was at the Friar's Club yesterday, where I'm a board member, and we had a lunch for Candace Bushnell, [who wrote] Sex and the City. It was funny, women from 50 to 85 years old, who were not talking about "sex and the city," but talking about sex. It's amazing to see how vibrant women are at every age. The only time we aren't vibrant is when we're beaten down by something, our emotions, sometimes because of 50-year-old men who date 20-year-olds, or society that doesn't want to hire older women, unless she has grey hair and wrinkles. Why can't a 60-year-old look like me? Why does she have to look like a grandmother? Why do I have to have grey hair at 60? I don't want to have grey hair.
Tagged: