John Baldessari: 1+1=1 exhibition

at Garage Museum of Contemporary Art, Moscow, 2013

Photo: Ilya Ivanov © Garage Museum of Contemporary Art
Remembering John Baldessari
Cindy Sherman, Dasha Zhukova, Lawrence Weiner, and more speak on the loss of the grandfather of conceptual art.
John Baldessari: 1+1=1 exhibition at Garage Museum of Contemporary Art, Moscow, 2013 Photo: Ilya Ivanov © Garage Museum of Contemporary Art
Last week, the winds changed in the art world with the passing of conceptual art giant John Baldessari. He was a giant both literally (he loomed at 6'7") and figuratively, his impact reaching artists such as Barbara Kruger, David Salle, William Wegman, among many others. Celebrated for his biting sense of humor, joie de vivre, and unceasing lust for experimentation, he is a pillar upon which contemporary art stands today. The artist is known not only for his poignant text-based pieces, but also for his purposefully "bad" photographs, for championing California when everyone in art just loved New York, and for burning it all down and starting from scratch. Garage reached out to those he worked with, inspired, and some with whom he was simply chums, to give testimony towards his legacy.

Dasha Zhukova
He was just so beloved. I've always been a fan of his work—he has a strong tie to California, which is where I grew up.
We ended up collaborating later on the cover of Garage Magazine. That was a funny process. I said, "John, would you consider working with us on a cover?" And he sort of seemed hesitant. He wasn't sure what he was going to do with a fashion magazine cover, but he said "Sure! Come over."

So we went to his home/studio, and one thing that really stands out to me is that he had two peeping holes, one to accommodate his height and another one just below it for all the rest.

He said, "I don't really know what to do with fashion!" So I just gave him a pair of scissors, and I said, "Just do what feels right."

We had these beautiful shots of Adriana Lima, who was a huge star at the time (and still is). Then he did the unthinkable—He cut her face out! So that was very very unorthodox for a fashion magazine. We had a lot of explaining to do to Adriana's agents. But we had to trust it, we had to go with John's vision. And it was a great success for the magazine. I hope Adriana liked it...I'm still not sure [laughs]. But he was very much in the moment. It's hard to imagine that he's not here.

I think he's the grandfather of conceptualism. And in this day and age, nuance is often lost. We really could use some more Johns. But he taught, and I think his legacy is largely of him as a teacher. The influence of his art is on artists working today, and we have yet to see what that looks like.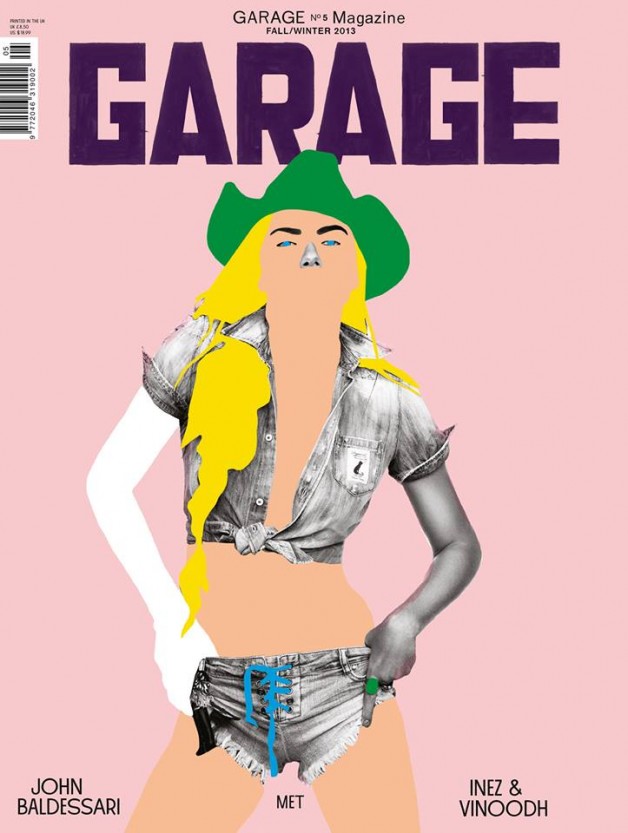 Alex Israel
Los Angeles will never be the same without him—and neither will the world—but both are better off because of him, his fearless investigations of art, his generosity as a teacher, mentor and friend, his kindness and of course his sense of humor. I was 18 years old when I first met John and interned in his studio. He taught me what it means to be an artist. His guidance, support and friendship have always meant the world to me and will stay with me forever. Thank you John, RIP
Lawrence Weiner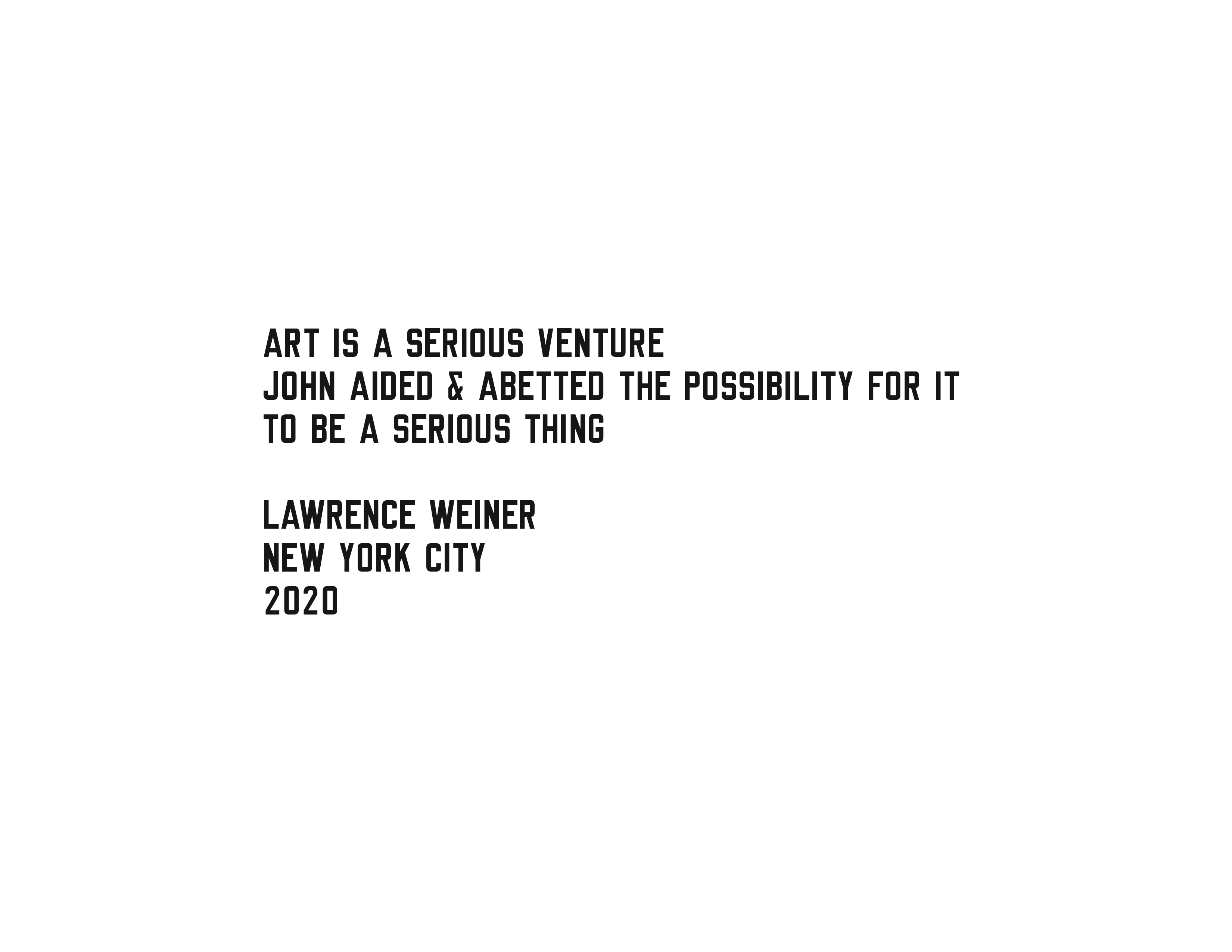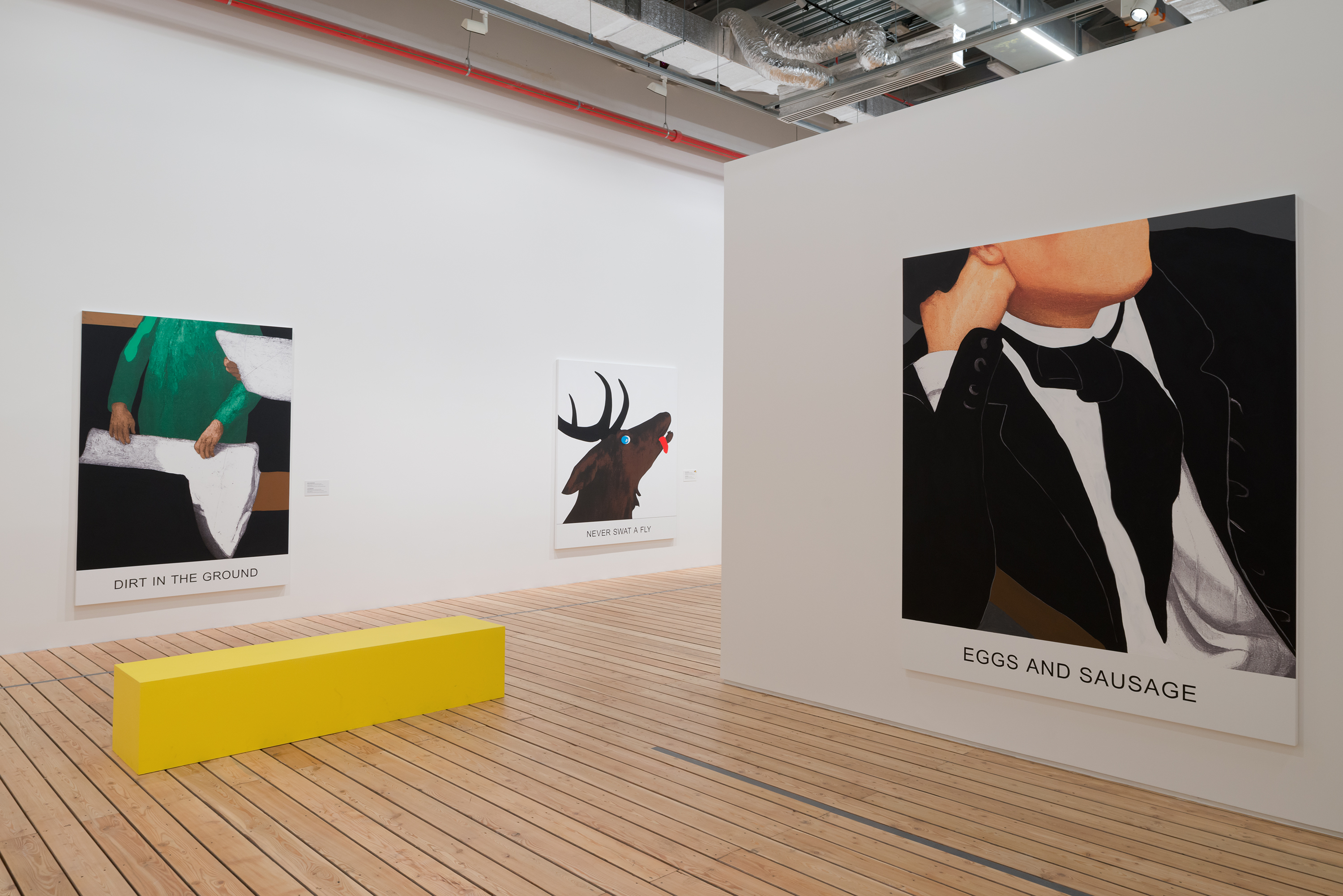 Cindy Sherman
John was a major influence in my formative years, not only as someone using photography in an interesting conceptual (and funny) way, but as an important role model who wasn't concerned with the business end of art and who was actually extremely nice and kind (and funny).
Bettina Korek, CEO The Serpentine Galleries and Executive Director Frieze Los Angeles
John Baldessari said that "Every artist should have a cheap line; it keeps the art ordinary and away from being overblown." It was this resistance to hierarchy in addition to his radical openness that made John represent the essence of Los Angeles art. His influence on the ethos of not just Southern California but of international art cannot be measured, neither can his generous spirit and sense of humor. He will be greatly missed.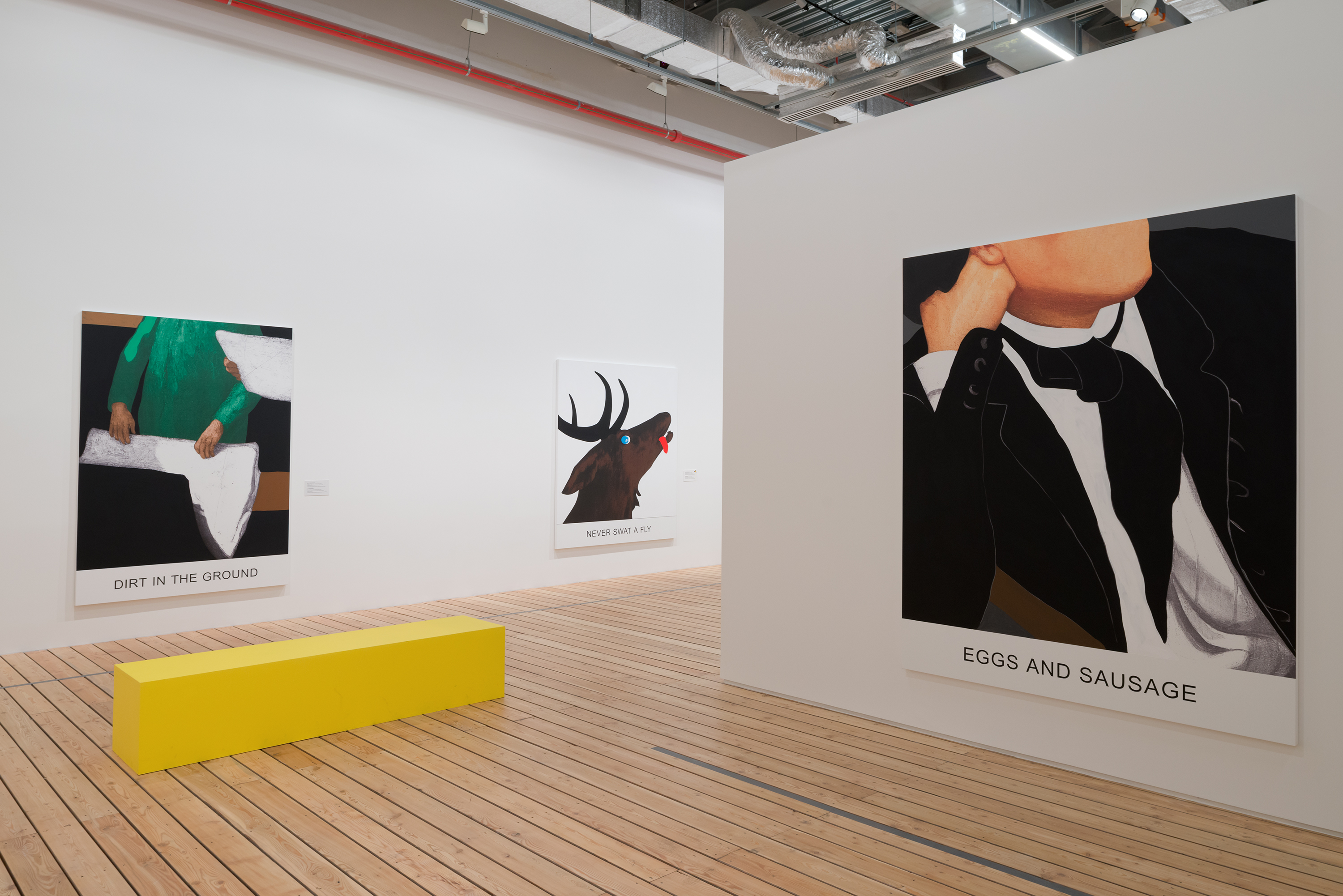 Anton Belov, director of the Garage Museum, which hosted Baldessari's 2013 exhibition 1+1=1 It was quite amazing [to work with him] because he was very involved. He had really been wanting to spend time in Moscow--he was the type of guy who wanted to see as much as possible. So he decided to come to our office, and that turned into a really dramatic moment for us. Our secretary stood up and said, "Everyone please clean your desks! John Baldessari is coming to the office!"
He really had an amazing sense of humor, but at the same time he deeply wanted to understand how an institution works. Not just the type of artist who comes only for the opening. He wanted to be inside the process, and involve everyone around.
Tagged: