Allen Jones' Torso (1988), takes part in The Bachelor's wedding photos.
While the Museums Are Closed, Let Us Watch "The Bachelor"
Nemacolin, a gated collection of resort hotels, is home to a 900-piece art collection—and the most recent season of TV's most-watched reality show.
Allen Jones' Torso (1988), takes part in The Bachelor's wedding photos.
"Wet Paint," the popular art world gossip column, features a regular pop quiz challenging readers to guess the provenance of privately held artworks based on closely-cropped screenshots. The contests are Keith Kelly-meets-Louise Lawler, teasing a Robert Longo in American Psycho, a Willem de Kooning statue poised on some Swiss art collector's Zurich lawn, and Eli Broad's Cy Twombly hung behind Rashida Jones in Sofia Coppola's On The Rocks. It's further proof that major artworks are getting more screen time nowadays, even in the most unlikely places, like say, the current season of The Bachelor.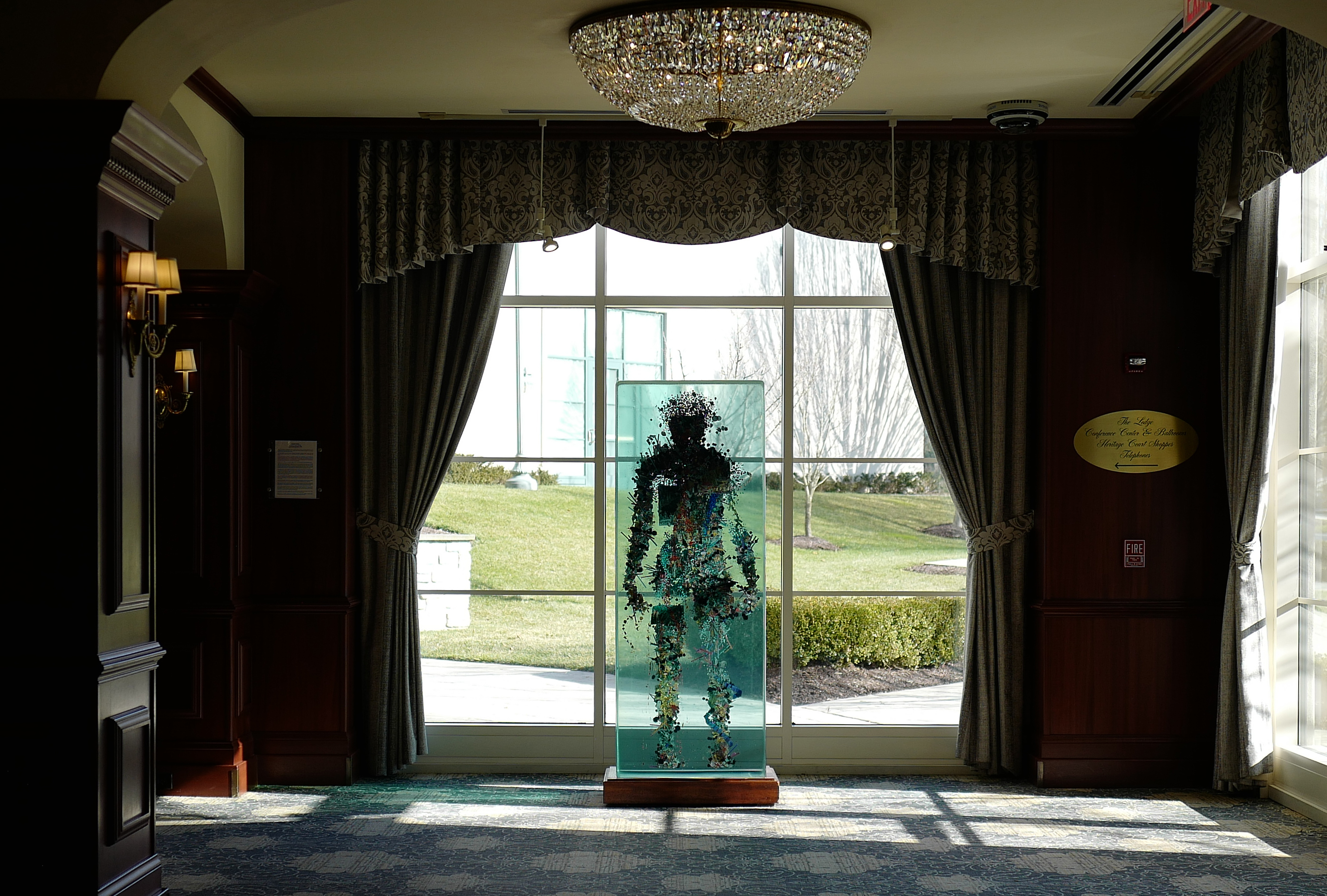 The show was filmed last fall on the grounds of Nemacolin, a gated collection of resort hotels—pastiches of Frank Lloyd Wright and the Ritz Paris—nested in the thick of western Pennsylvania's woodlands (but striving for Dubai). The grounds are home to billionaire lumber baroness Maggie Hardy Knox's 900 piece art collection—when we spoke before last week's episode, she couldn't be sure if she owned Al Pacino's or Al Capone's Packard, or how many Dustin Yellin collages she acquired while dragging her crying son around SoHo one afternoon. It's possible to make the trip to Appalachia's answer to Neverland Ranch, and tour through Knox's unconventional aesthetics in person, but while we follow stay-at-home orders, we have The Bachelor, every episode rich with Easter eggs for the trained eye.
Remember when Sarah (Broadcast Journalist, 24) passed out for attention at the end of Episode 2–and that's after she got her rose(!)–and the following week Matt walked her outside for air where they had a "pure and intense moment?" That's Fernando Botero's bulking bronze Little Bird evoking fragility in the background. And later, when Sarah crashed Matt's one-on-one date with Katie (Bank Marketing Manager, 29) and he… walked her outside for air… and Victoria (Queen, 27) came running after her and she pretended to be her friend until Katie finished her date and then she went off? That's Moroccan artist Bruno Catalano's combusted bronze man with suitcase J'Attends (I Wait), 2012, amplifying the explosive moment.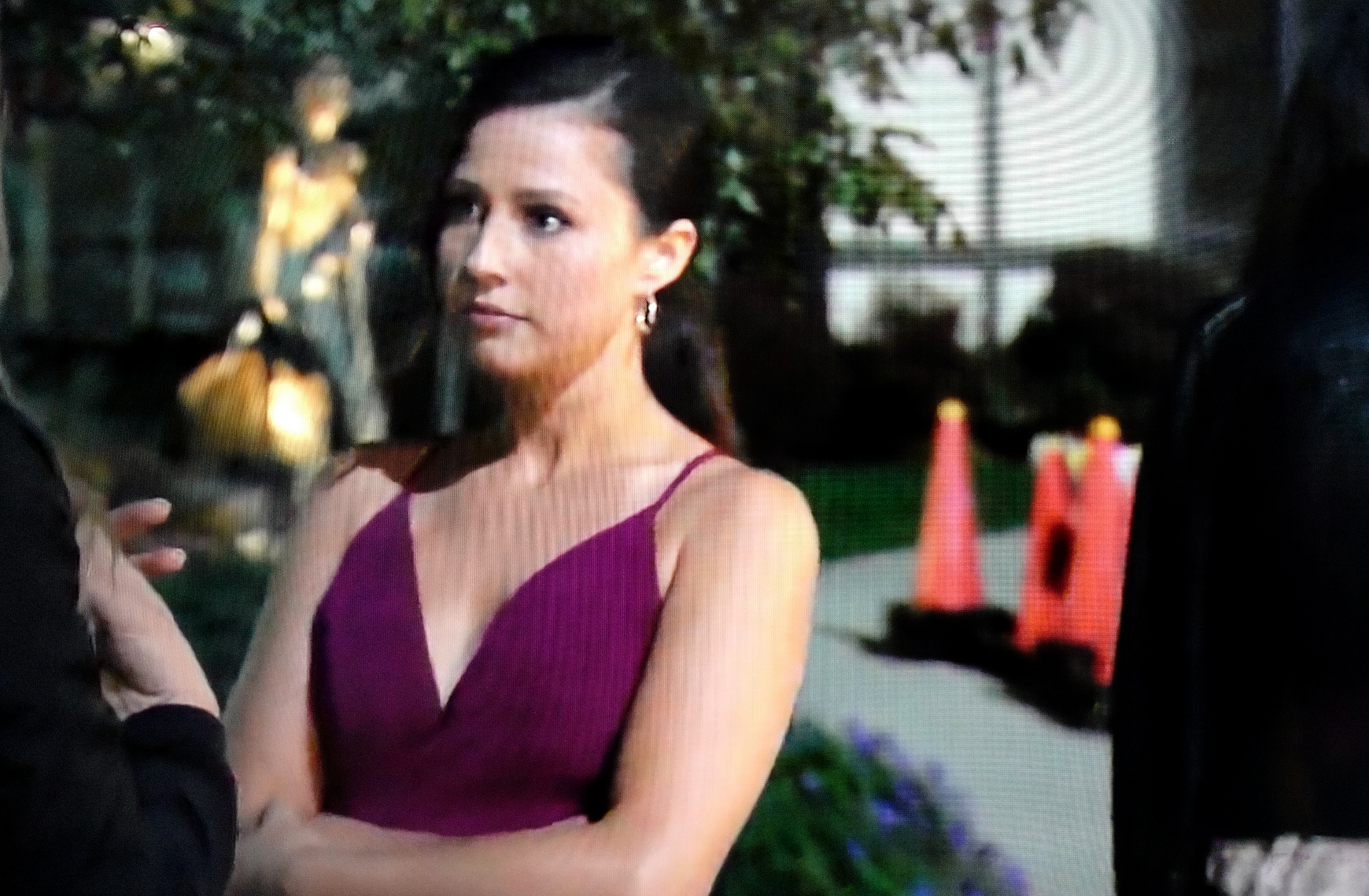 Maybe you spied the twin Tiffany lamps with Dogwood Border Bridge casting a more flattering shine on Victoria during the group date in Episode 3, after so many scenes casting her the sickly-lit villain with bags under her eyes? Finally the tawdry royal wannabe made it to an afterparty following the ladies' erotica reading. After wowing Matt with her short story, in which she confessed a desire to *bleep* his *bleep* until he *bleep"-ed, she basked in Matt's and Louis Comfort's glow until Sarah crashed the scene like the pointed invaders abutting the soft forms banded together in Alexander Calder's Loops and Black Leaves, 1973? But did you notice Allen Jones' Torso, 1988, looming over the girls posing for wedding photos? The sprawling bronze, hips thrust upward, legs splayed, appeared just moments before Victoria, unsatisfied with a classic coupling pose, thrust her white Air Force 1 Low between Matt's thighs, baring her garter high.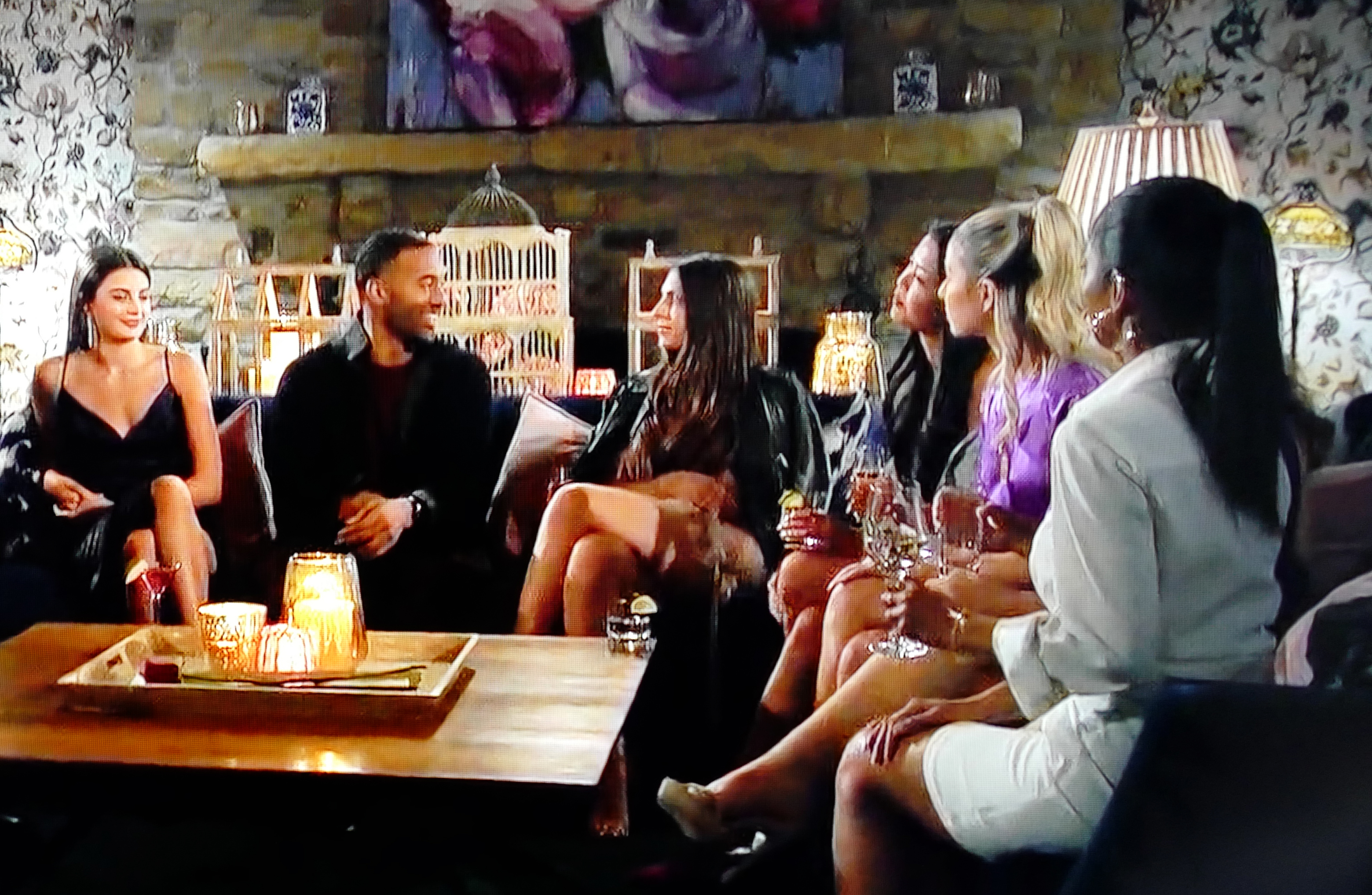 And yes, Allen Jones was totally on board with that. Nemacolin had to clear all the artists' rights for Knox's collection to appear on air. The only losers in this deal—besides everyone denied a rose so far (Kim, ICU nurse, 28, we hardly knew ya!)—are the upcoming western PA artists in Knox's collection who requested their works not appear on air. Before the hotel's reflection gallery, which displays Dustin Yellin's Black Tree (Red Dots), 2013, was packed with bridal gowns, and the girls were encouraged to go full-Kleinfeld-sample sale beast mode, several local painters requested their works be removed.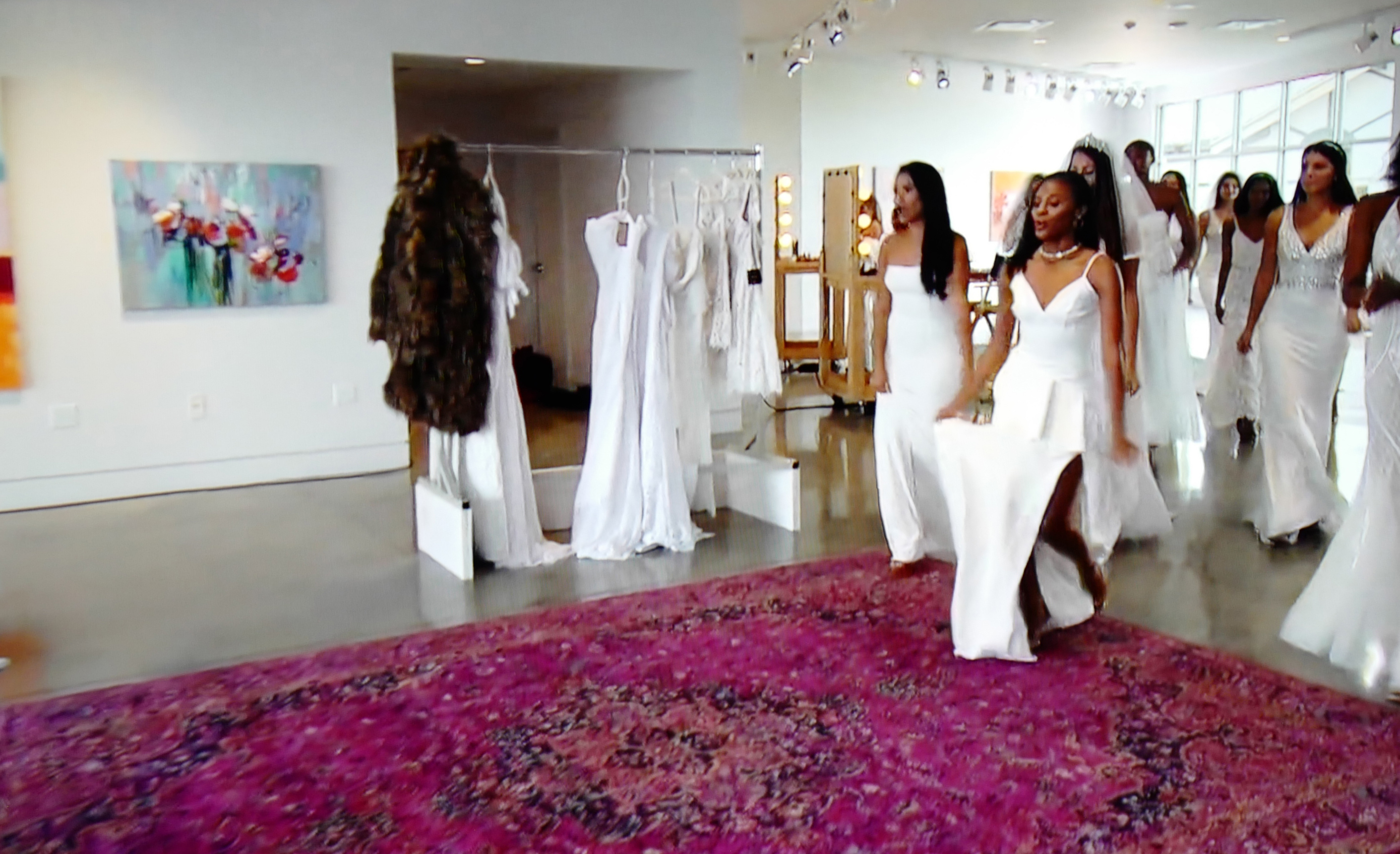 The hotel requested some floral filler which received ample screen time, but it was a missed opportunity not to highlight some of the artists who have come to define the Keystone State's western frontier. Imagine what Rebecca Morgan could have done, with her Courbet-inspired realist portraits of Appalachian women basking in pastoral idylls until a man comes crashing in to steal the scene.
Or even Andy Warhol, who foresaw that everyone would one day get their fifteen minutes of fame. Unless Sarah has her way.