Meena, 2018, Oil on Canvas, Installation view SPERLING Munich. Photo Ulrich Gebert. Courtesy of the artist, SPERLING, Munich and LAYR, Vienna
Can a Painting of a Horse be a Metaphor for Queer Desire?
Twenty-four-year-old artist Dominique Knowles's paintings are a study in the complexities of intimacy—and his love for a childhood pet.
Meena, 2018, Oil on Canvas, Installation view SPERLING Munich. Photo Ulrich Gebert. Courtesy of the artist, SPERLING, Munich and LAYR, Vienna
The relationship between mankind and horse-kind is complicated, as evidenced by the animal's ever-presence in art, and the work of artist and poet Dominique Knowles further illustrates this ancient camaraderie. While he attributes his horses' foreshortened side-profiles and burnt hues to those of cave paintings, they are also modern expressions of an age-old frenemy dynamic: "The paintings become metaphors for queer desire, [or] a quest for intimacy." Knowles says. "Both the partner and the horse are beings that I long for."
The 24-year-old's longest partnership to date is with his chestnut horse, Tazz, whom he's cared for since age nine. Hailing from Nassau, Bahamas, Knowles and Tazz recently made the jump from the equestrian circuit to the gallery circuit. "Ode to Tazz," Knowles's 2019 solo show at Milwaukee's prestigious Green Gallery, starred the titular horse in a series of warm-hued tableaus. This fall, "The Sun Sinks" at Soccer Club was a variation on the theme—equine curves etched in broad, insurgent brushstrokes, including on a five-by-twenty-five foot outdoor mural. A newer, larger mural painting by Knowles will be at Deli Gallery in Brooklyn this month.
Here, the recent SAIC graduate discusses his comrade and muse, Tazz, and what horses have taught him about humanity.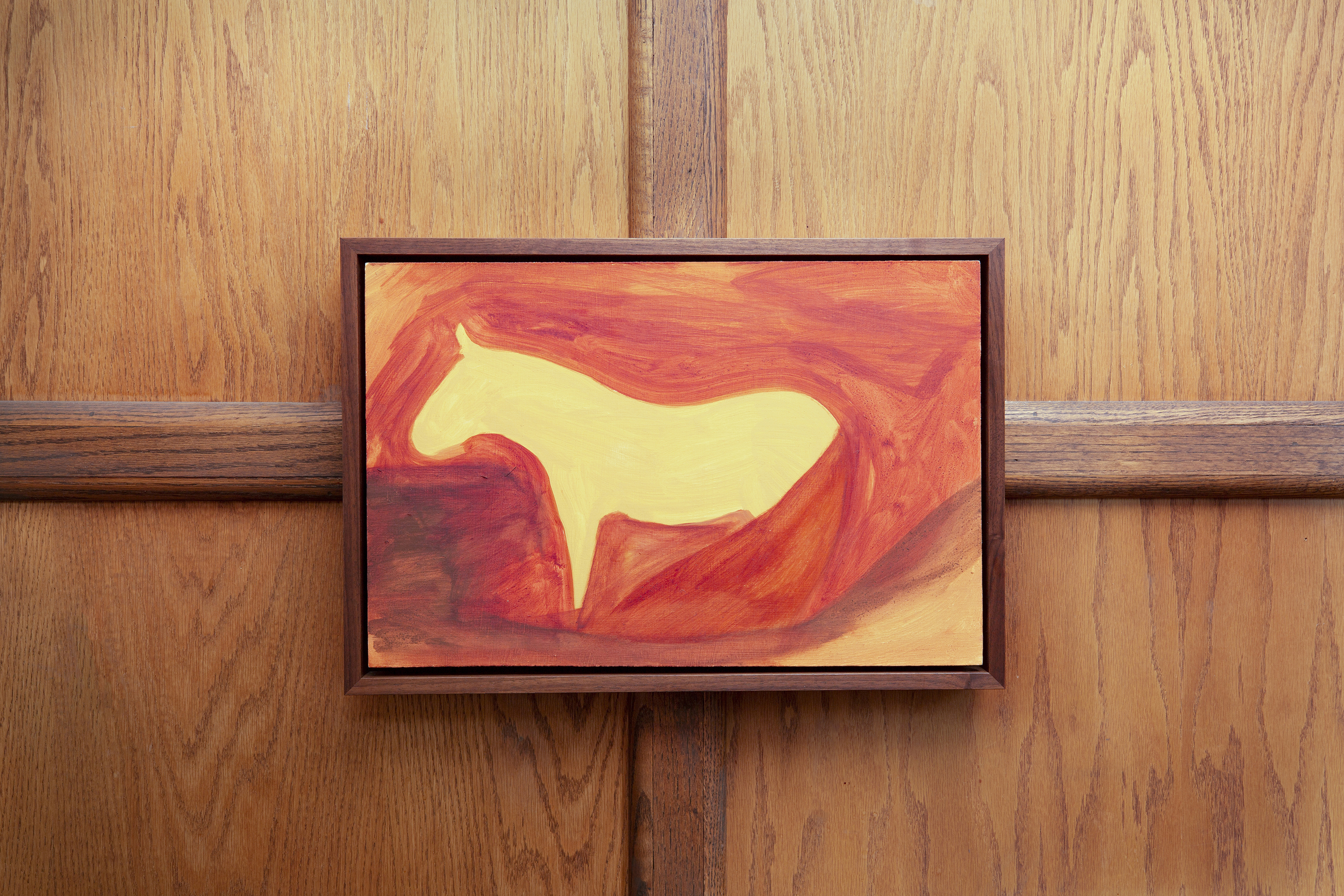 You grew up in the Bahamas. Was horseback riding a big thing there?
I've been horseback riding since I was four years old. No one else in my family rides, and the Bahamas doesn't have much of a horseback-riding culture. I got into it after my grandfather recognized my love of animals, he'd take me to his neighbor's horse farm to visit them. This baby horse, Boomer, was the first horse I took care of. They let me walk him around the neighborhood, kind of like a dog.
How did Tazz come into the picture?
My grandfather is the one who got him for me, in 2005. When you get a horse, you go on this "horse trip" to test-ride different horses. Tazz was the first horse I rode on my trip. I was really intimidated by him, at first. He was really spunky and had a lot of attitude, at least when he was younger… but he was also super smooth and very gentle. We brought him over from Florida on a mail boat to the Bahamas, where he's been ever since. He's 23 now, and retired.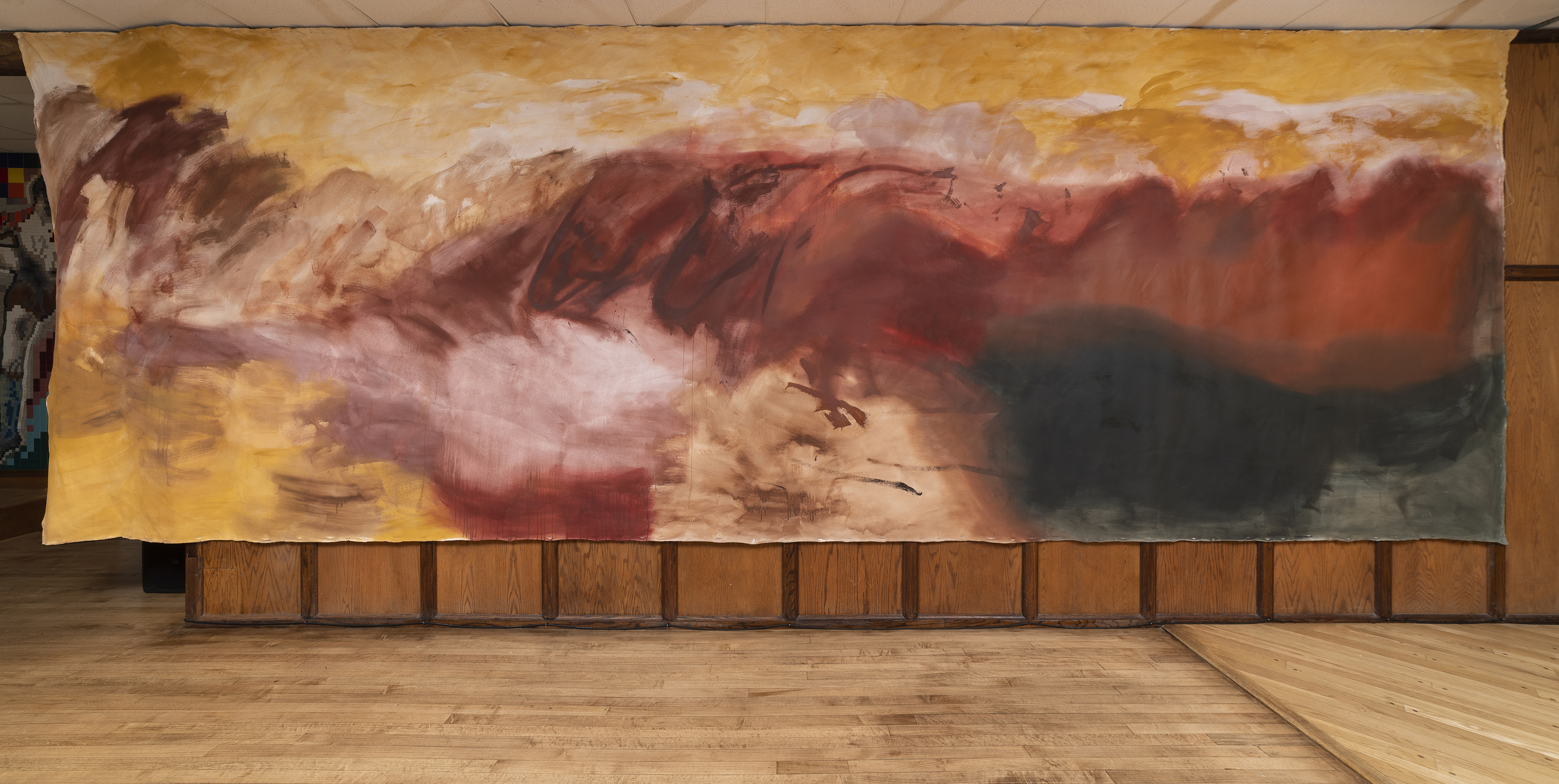 Since you've been living in Chicago, how often do you see Tazz?
I typically go back to the Bahamas twice a year. [Lately], I've felt a lot closer to him. I suppose it's like knowing someone who ages really quickly. In the course of 25 years or so, they're your brother, and then they're your parent, and then they're your grandparent.
Was drawing horses always an interest of yours? Or when did you learn to draw them?
Horses are the easiest thing for me to draw; I've drawn them as long as I can remember. When I started painting, when I was about 14, I kind of translated the physicality [of brushing horses] to the painting brush. The gesture and movement in the painting is mostly from my body memory of grooming the horse, with the brush, over and over for years.
I know horses a lot more intimately than I do other humans. And since painting is physical, the human and the horse sort of compound together. The paintings also become metaphors for queer desire, or a quest for intimacy in general. I feel as if both the partner and the horse are beings that I long for.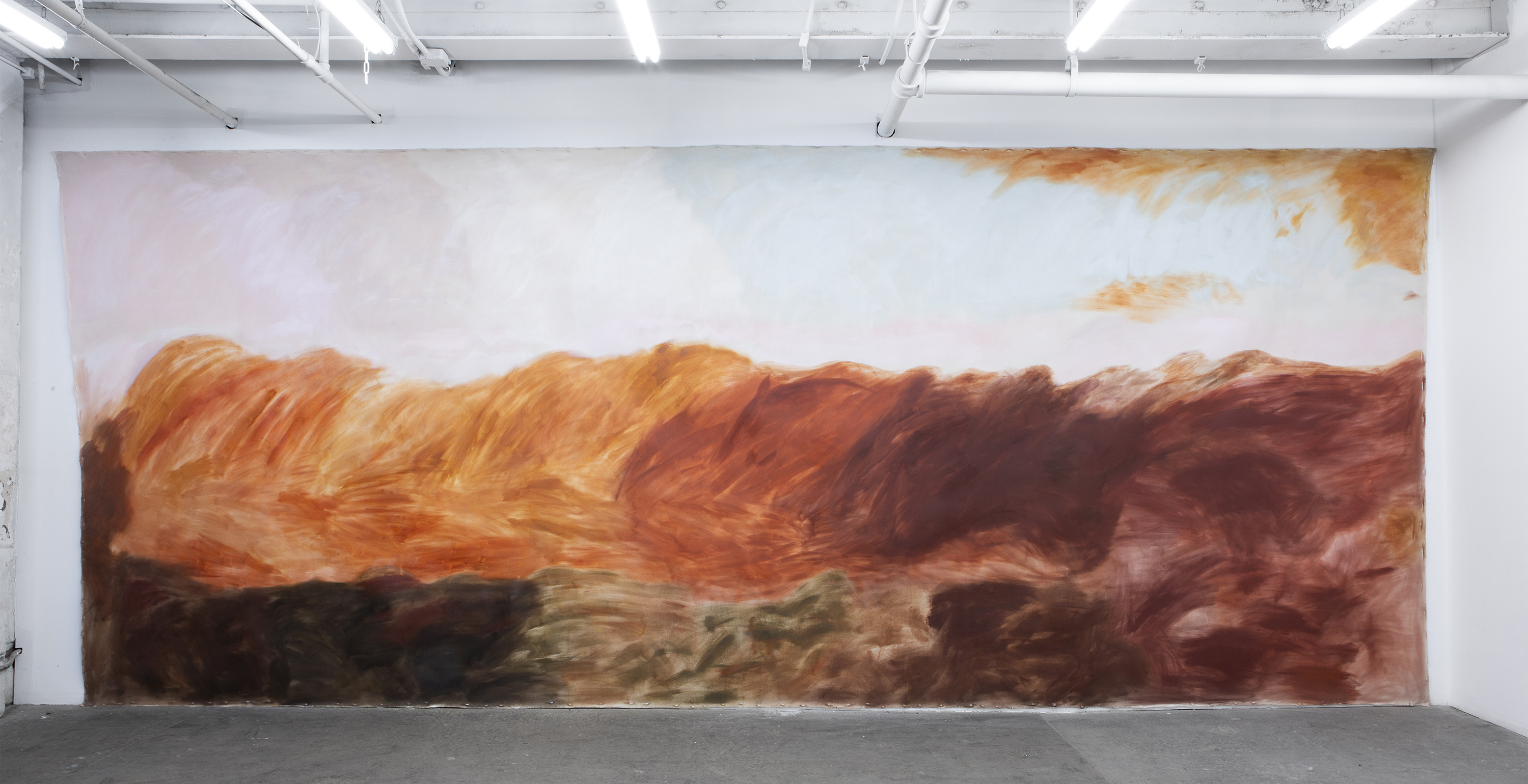 Can you say more about the link between your emotional understanding of horses and the way you paint them now?
The way I draw horses now is basically how I drew them as a kid. I was never really able to draw anything realistically or academically, so the horses always look the same, but the emotion is specific. Tazz has taught me a lot about empathy and taking care of others. I've seen him be young, grow older, and then be actually old. It's a huge shift in relationship [compared to] other animals.
Do you feel like having a horse equipped to deal with human death in some way?
Horses don't exist in a vacuum; they exist with us, so they're really bound up in our relationships. Tazz was like a last parting gift to me from my grandfather, who had cancer at the time, and actually wasn't able to meet him. And then my dad got cancer as well, and couldn't take care of him either. And now it's kind of on me. I feel as if there's been a lot of death throughout [my] relationship with the horse.
You know Nina Simone's cover of the song, "Who Knows Where the Time Goes?" There's that line, "When do birds know when it's time to go?" That reminds me a lot of how caretakers have to know when to euthanize their animals. Whereas wild animals have it ingrained in a way.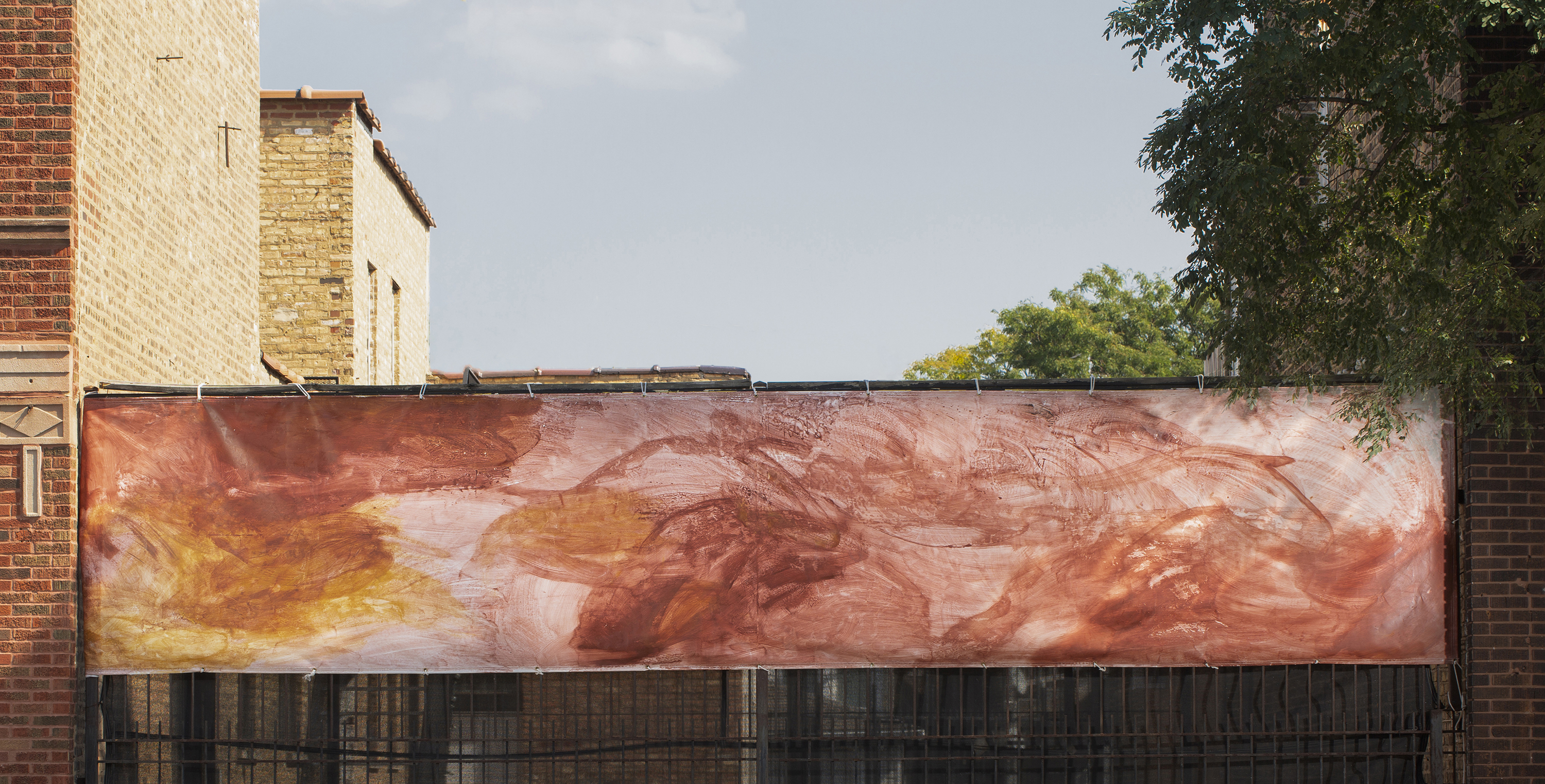 Do you foresee horses as being part of your compositions forever?
Yes, I think so. I would like to paint more male nudes, but to me, they're not always as substantial as the horses. Maybe because my body memory of people isn't as strong as it is with horses. Or I'm just not really that interested in the concept of humanity. I'm interested in what our understanding of ourselves would be, beyond the state of being human.
Do you imagine a future without humanity?
Being a human is fraught, and yet we strive so much to be "human," as this kind of construction we use to organize power—declaring who is human and who isn't. To me, the point of humanity is to be humane, and yet I think we're always failing at that. I feel like as long as there's humanity, there will also be inhumanity. So maybe in the future we will move beyond being human, into something else. Maybe something more spiritual. Just "beings."