All photographs courtesy of Sarah Coleman
Wrapper's Delight: The Artist Using Luxury Bags As Raw Material
Sarah Coleman, whose work redefines logomania, contributes a portfolio of new images for GARAGE.
All photographs courtesy of Sarah Coleman
Taking apart vintage Louis Vuitton luggage might seem like fashion sacrilege, but to Sarah Coleman, it's the building blocks of art in the making. Born and raised in Manhattan, the 30-year-old artist has made a name for herself by reupholstering furniture with material sourced from Vuitton luggage, and now she's taking on ever-more ambitious projects (hello, Eames chair).
Coleman has a design background—after graduating from Saint Michael's College, in Vermont, she returned to New York to work for acclaimed architect Peter Marino. She previously worked as the art director at the Mercer Hotel, but left earlier this year to focus on her own projects. The gamble seems to have paid off, as Coleman's Instagram now has a devoted following of more than 29,000 people who delight in watching her systematically deconstruct and reinvent iconic Vuitton prints. In an arguably "post-luxury" era, there's something satisfying about seeing the instantly recognizable interlocking "LV" put to new, highly creative use. Her work calls to mind Marcel Duchamp's ready-mades, with a streak of Cindy Sherman–esque humor.
While Coleman doesn't personally reupholster the chairs she reinvents, she strips the fabric panels herself, and makes everything else she works with, including the milk carton, vacuum, ironing board, matchbooks, cigarettes, and compact that are part of her retro-inspired, latest project for GARAGE. The message contained at the heart of Coleman's work is simple, yet profound: What's old can easily be new again.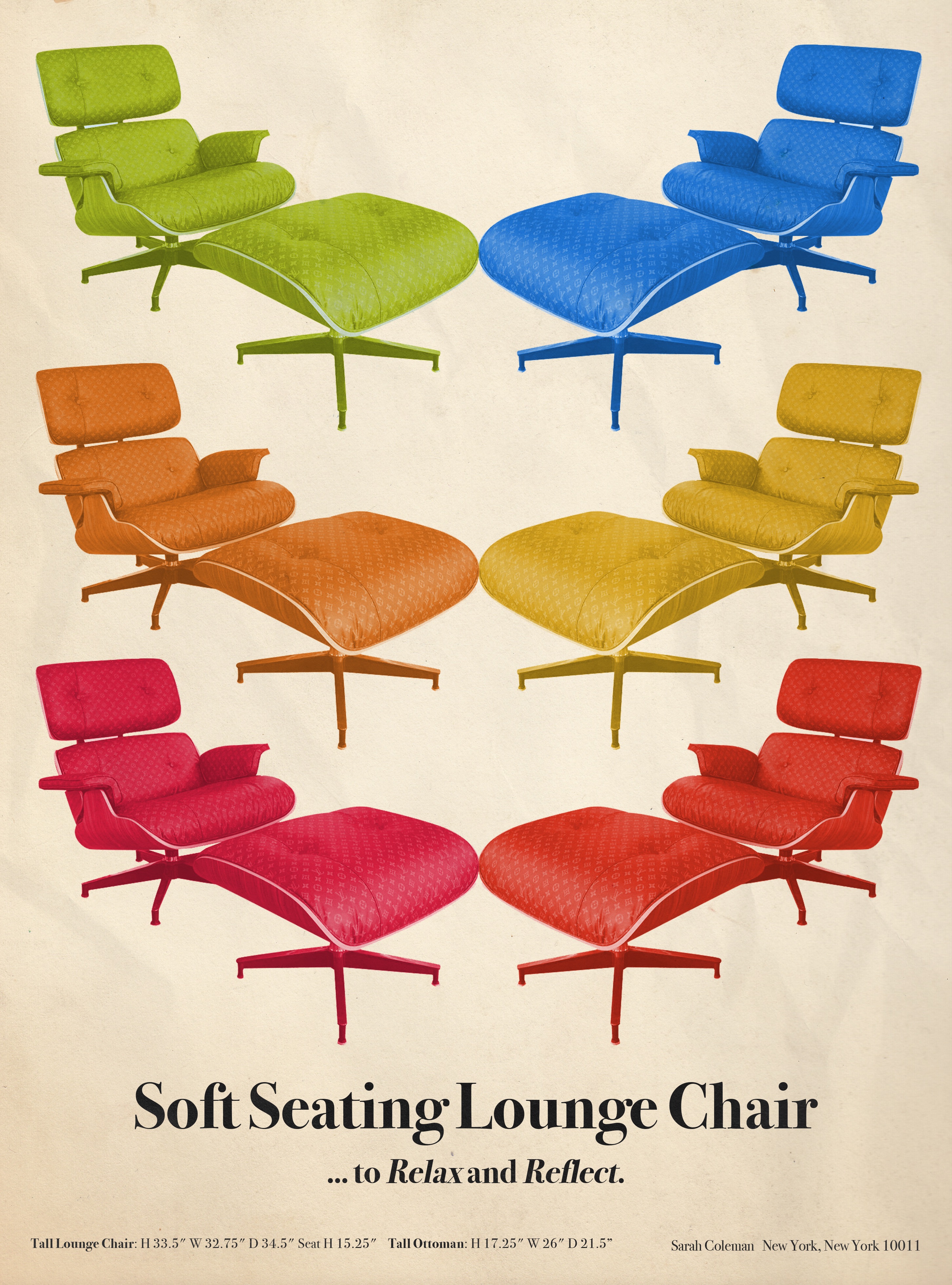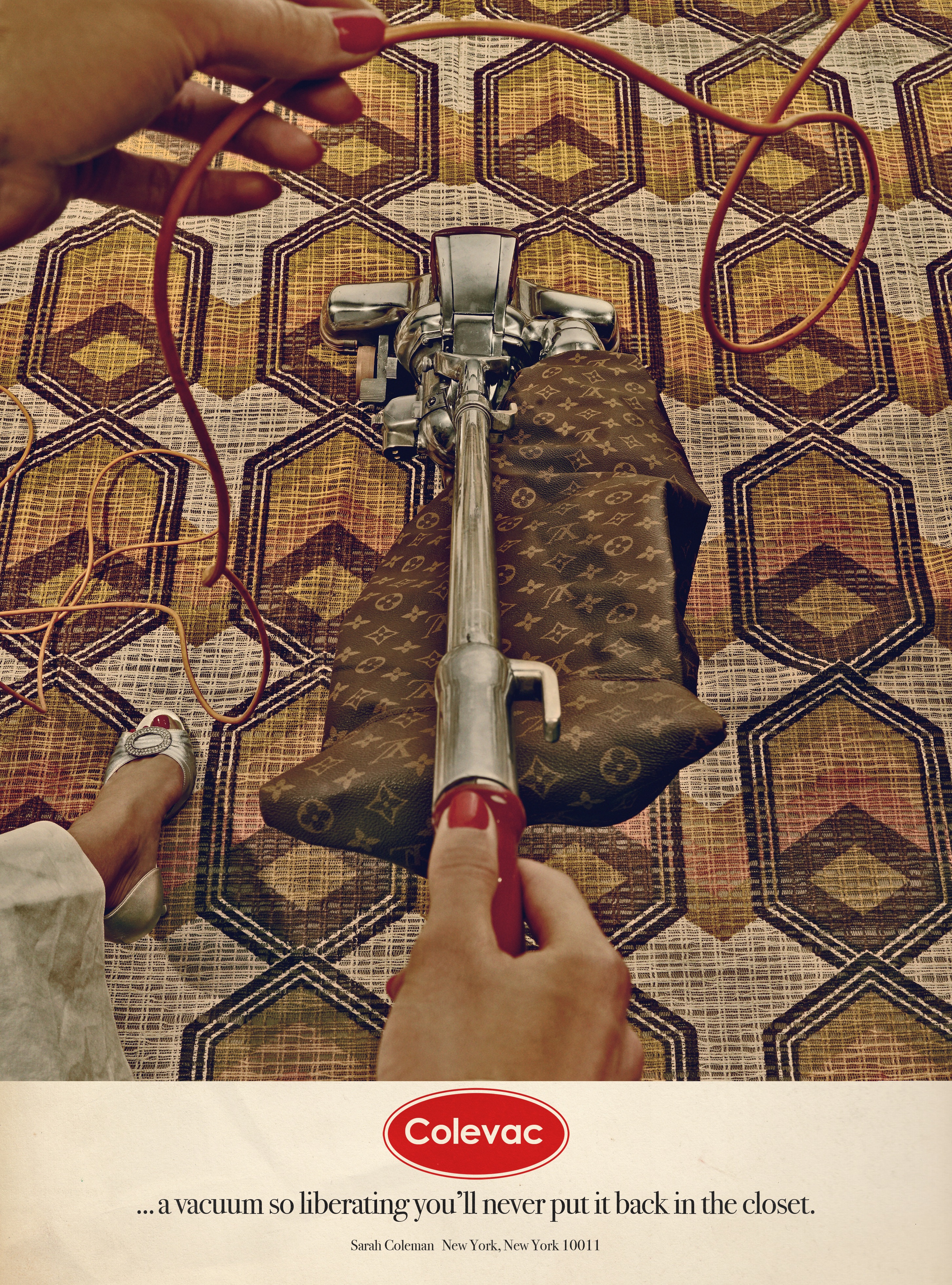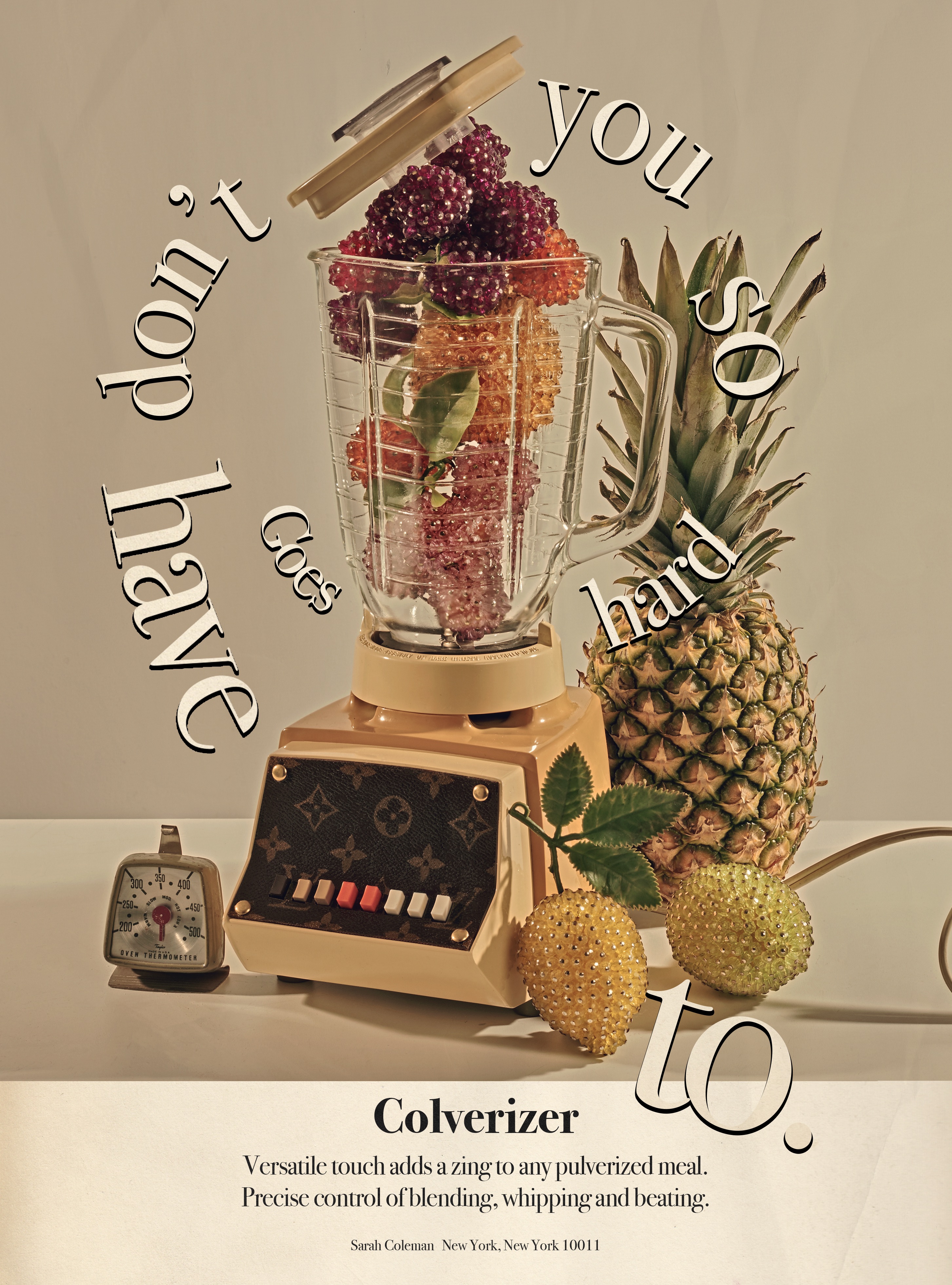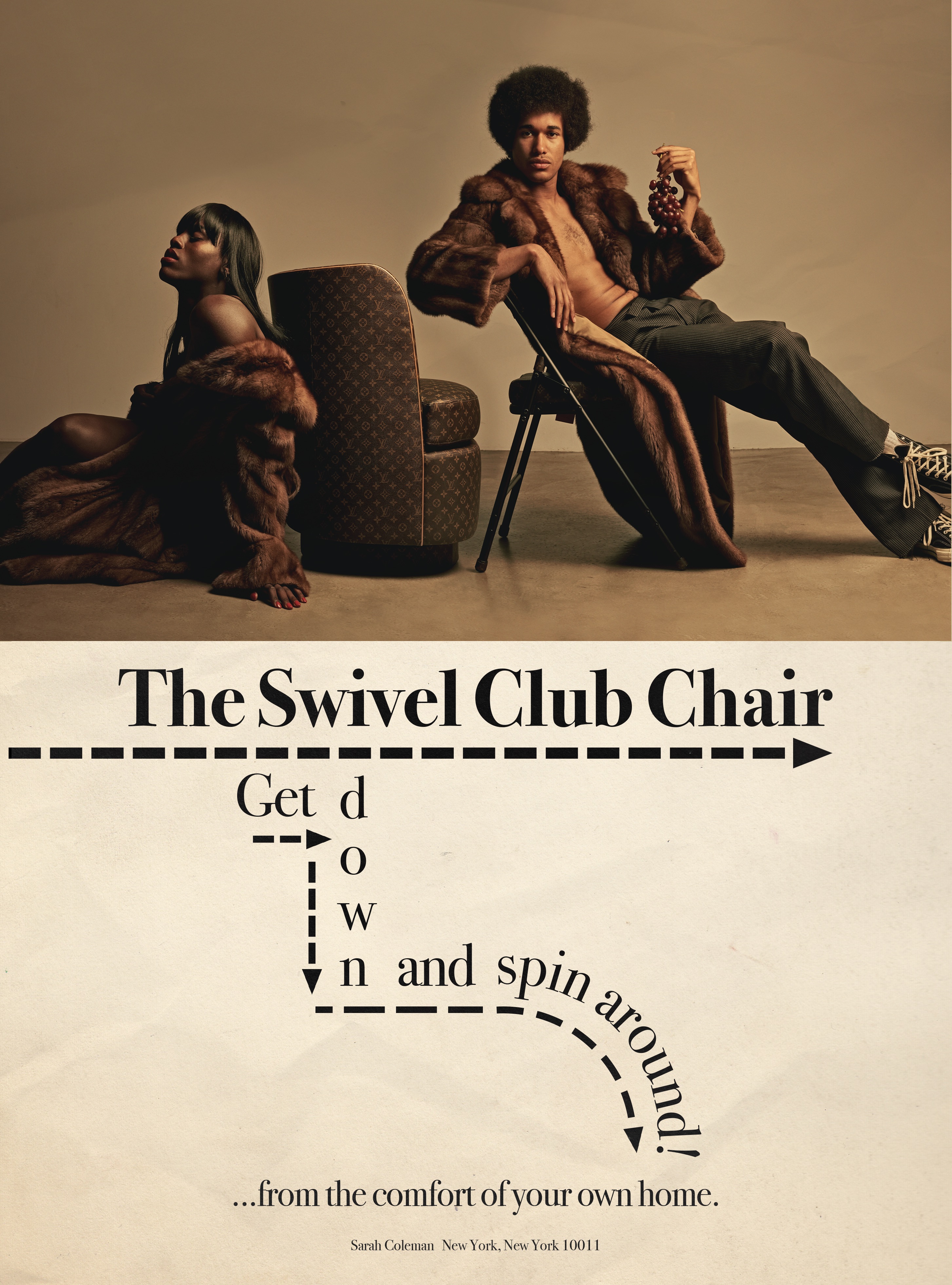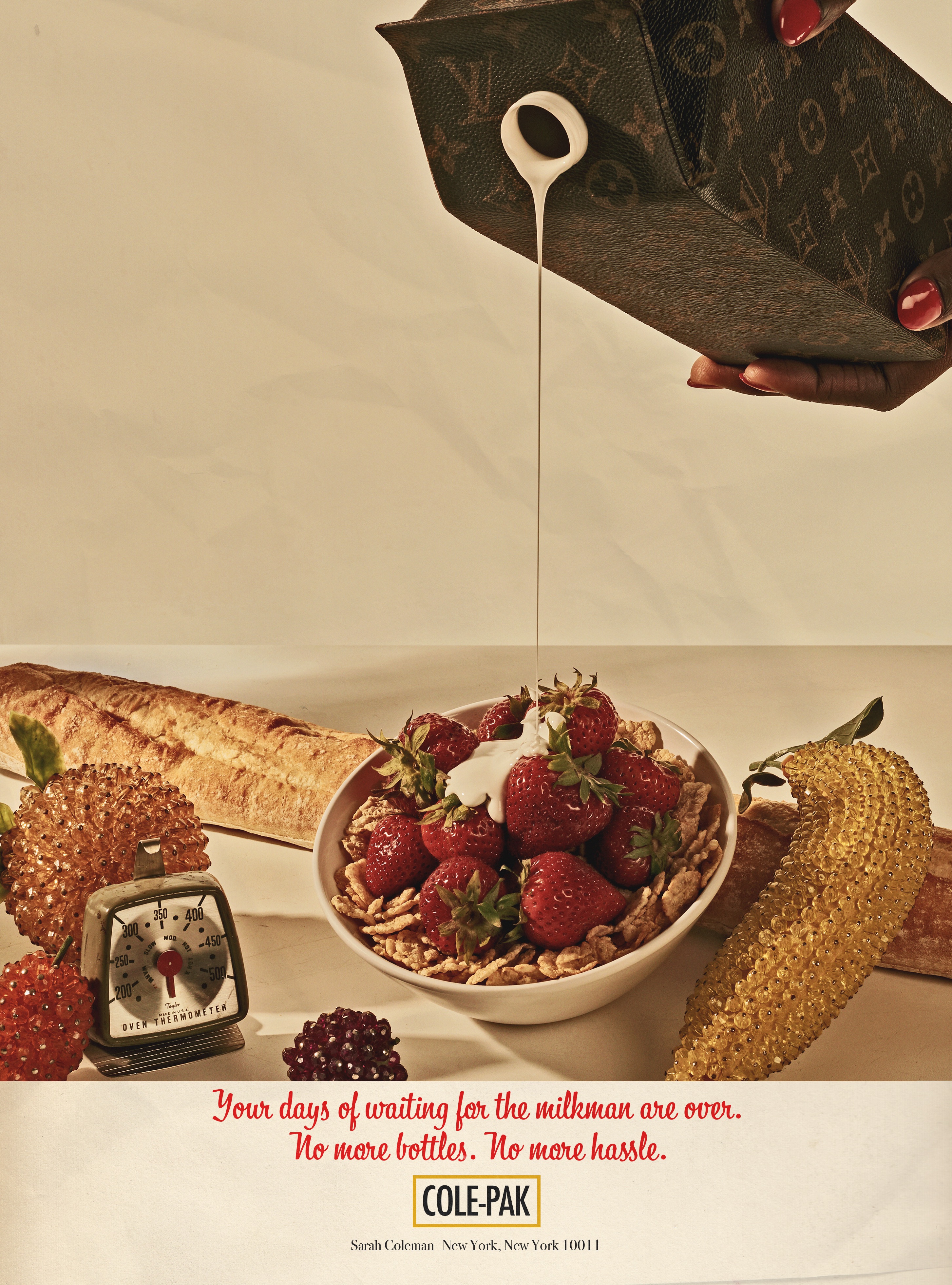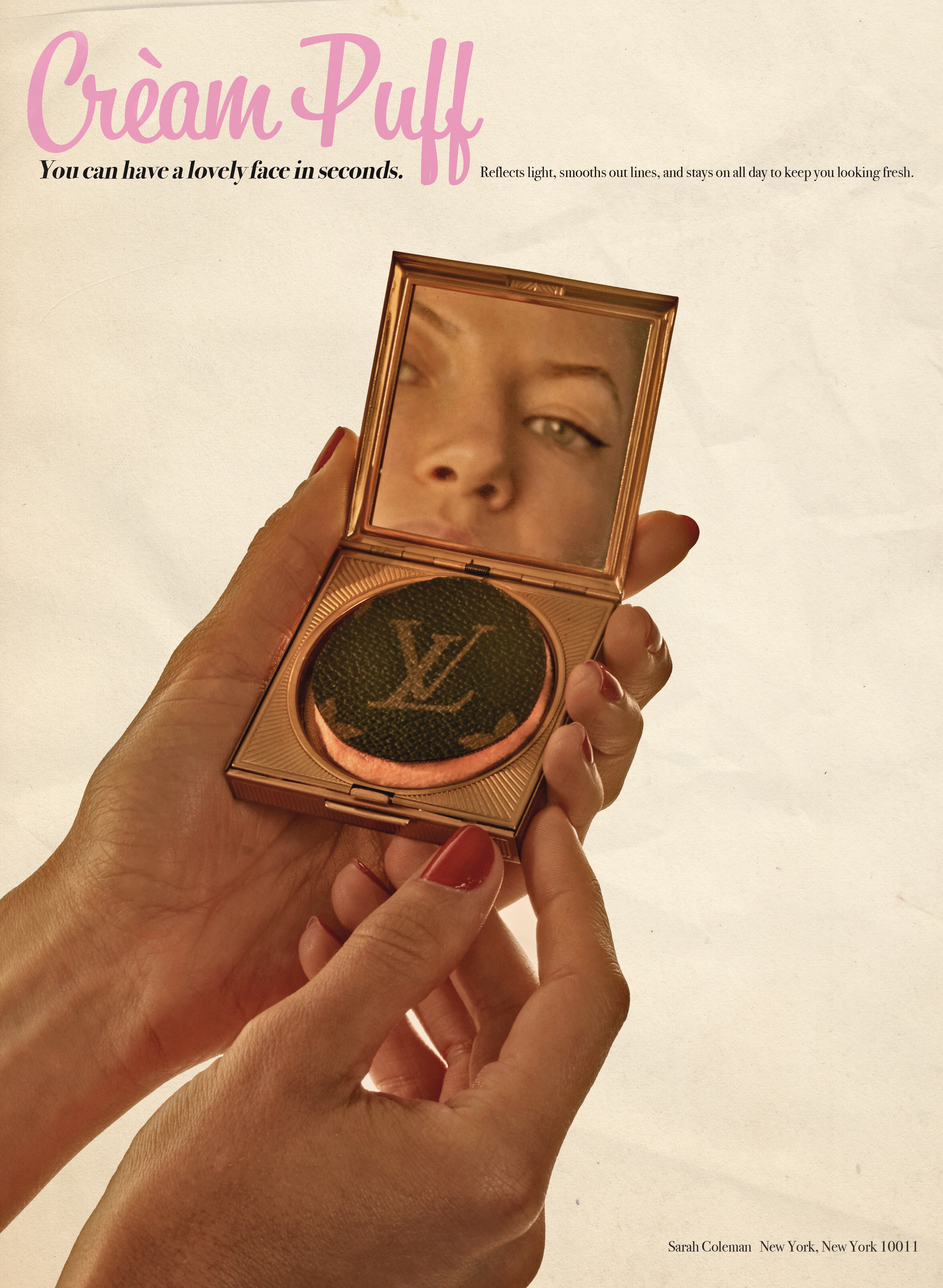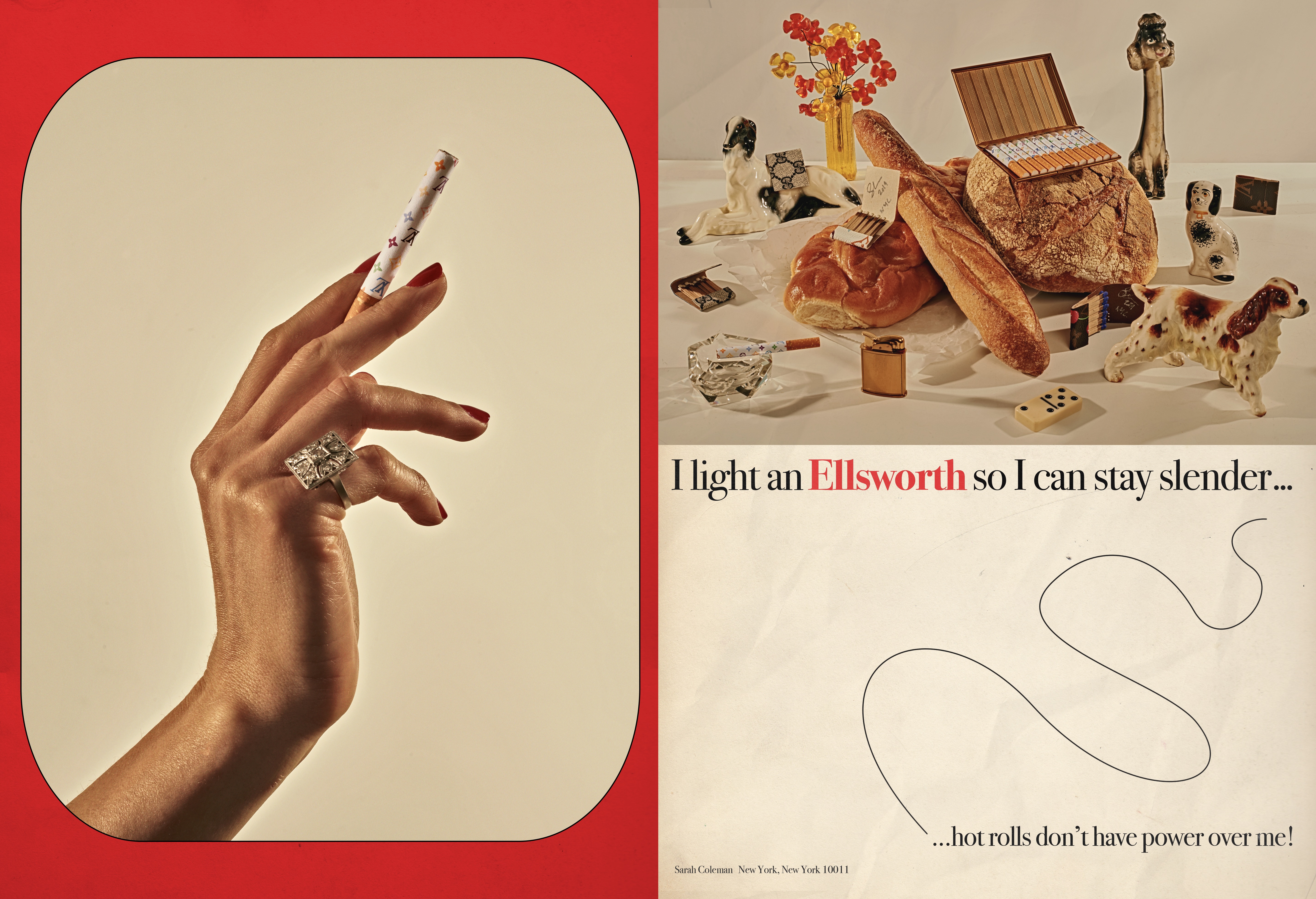 Citations: Graphics created in collaboration with Aaron Lowell Denton, Models Dominique Shaw and Christian Dion, Production Assistant Ally Iseman.