In Honor of Megan Thee Stallion, Here Are the Best Knees in Art
Knees do so much for us, and yet are so rarely given a place in the spotlight. That stops now.
It's been a big summer for Megan Thee Stallion and her knees. (You know what kind of summer I'm referring to; I do not have to type it out for you! Give Megan her trademark!)
As this season of our collective orthopedic envy hovers to a close, Megan is here to stay. And, like any artist describing their creative process, Megan already dropped the elusive routine for her joint strength to Paper earlier this month: "Drink a lot of water. Drink some orange juice. Eat your vegetables. Drive a boat."
While her "knees stronger than your credit score" have certainly taken the world by storm, Megan's status as a cultural force has been cemented most of all by her gleeful sense of fun and unparalleled hustle. What better way to pay homage to Thee Stallion's artistry than to admire the many knees that art history has to offer? Here are a few, in chronological order:
Man squatting with head resting on his hands on his knees, 332–30 B.C. Leaded bronze.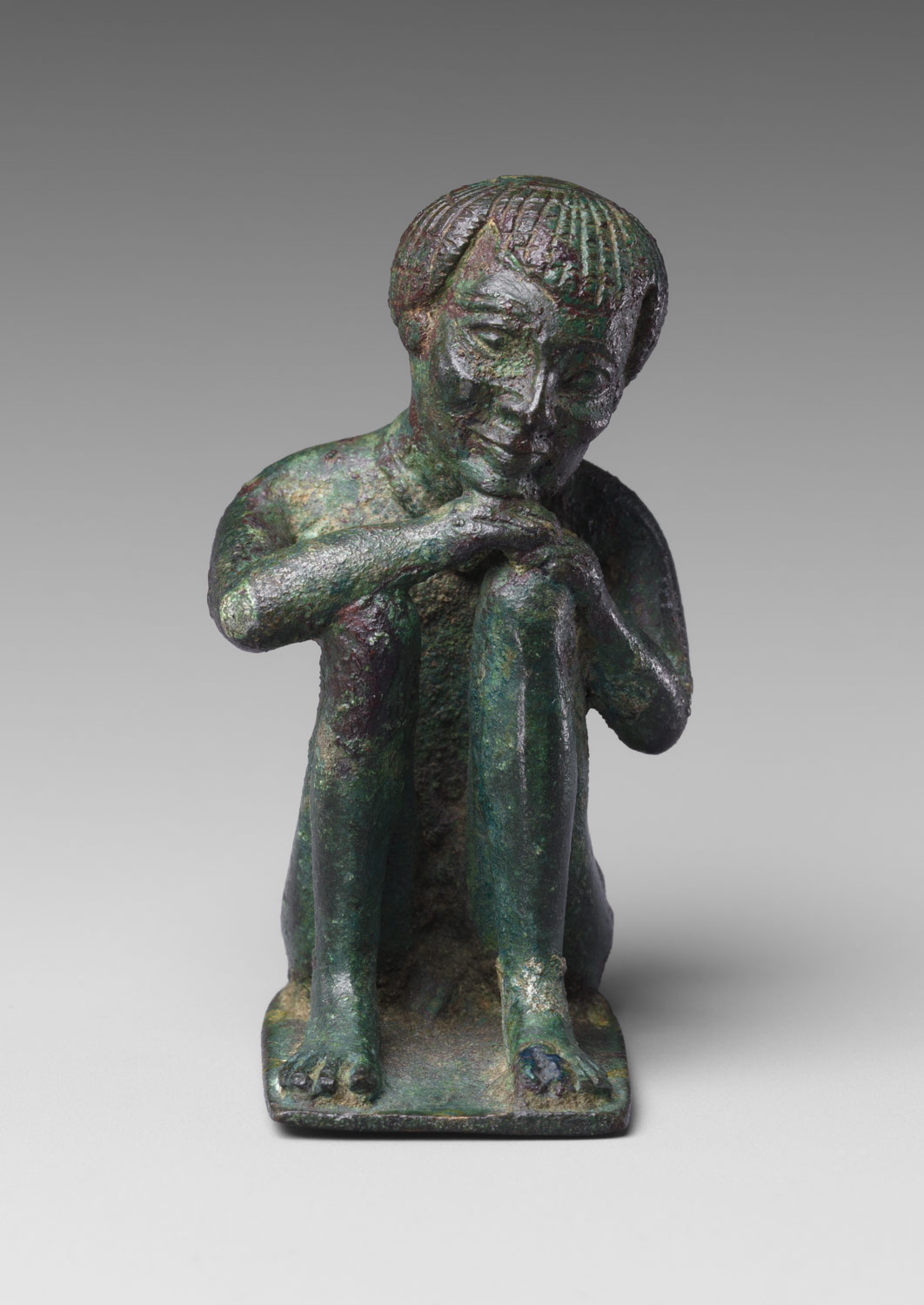 This piece foreshadows inevitable successor of hot girl summer: sad boy autumn. (Drake, stay out of this!)
Gaston Lachaise, Knees, 1933; cast 1946. Bronze.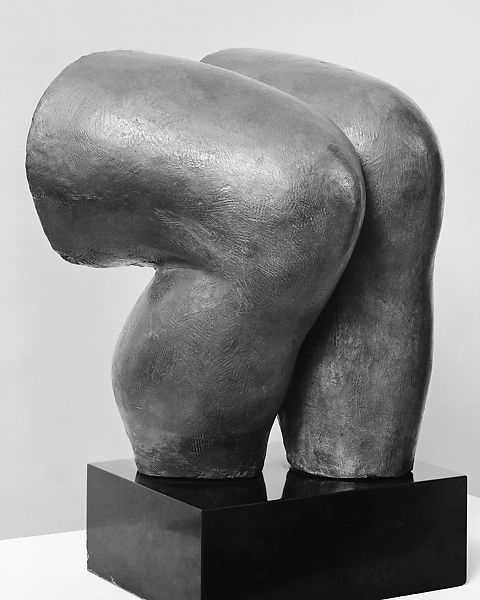 A true classic. Literally just knees.
Robert Picault, Knee decorated by Picasso, 1950. Black and white photograph.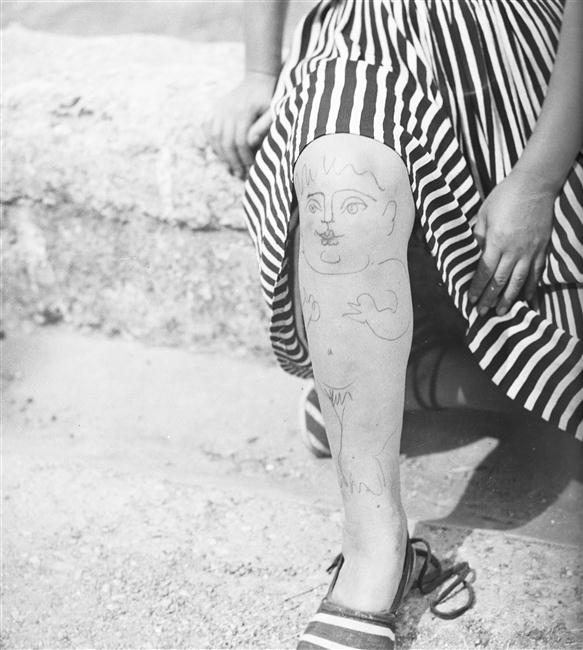 Pablo Picasso drew on that knee! Picault, a ceramicist and close friend of the painter, took this photo in Vallauris, France during the filming of Frédéric Rossif's film about Picasso, Maler.
Robert Mapplethorpe, Leg, 1983. Silver gelatin print.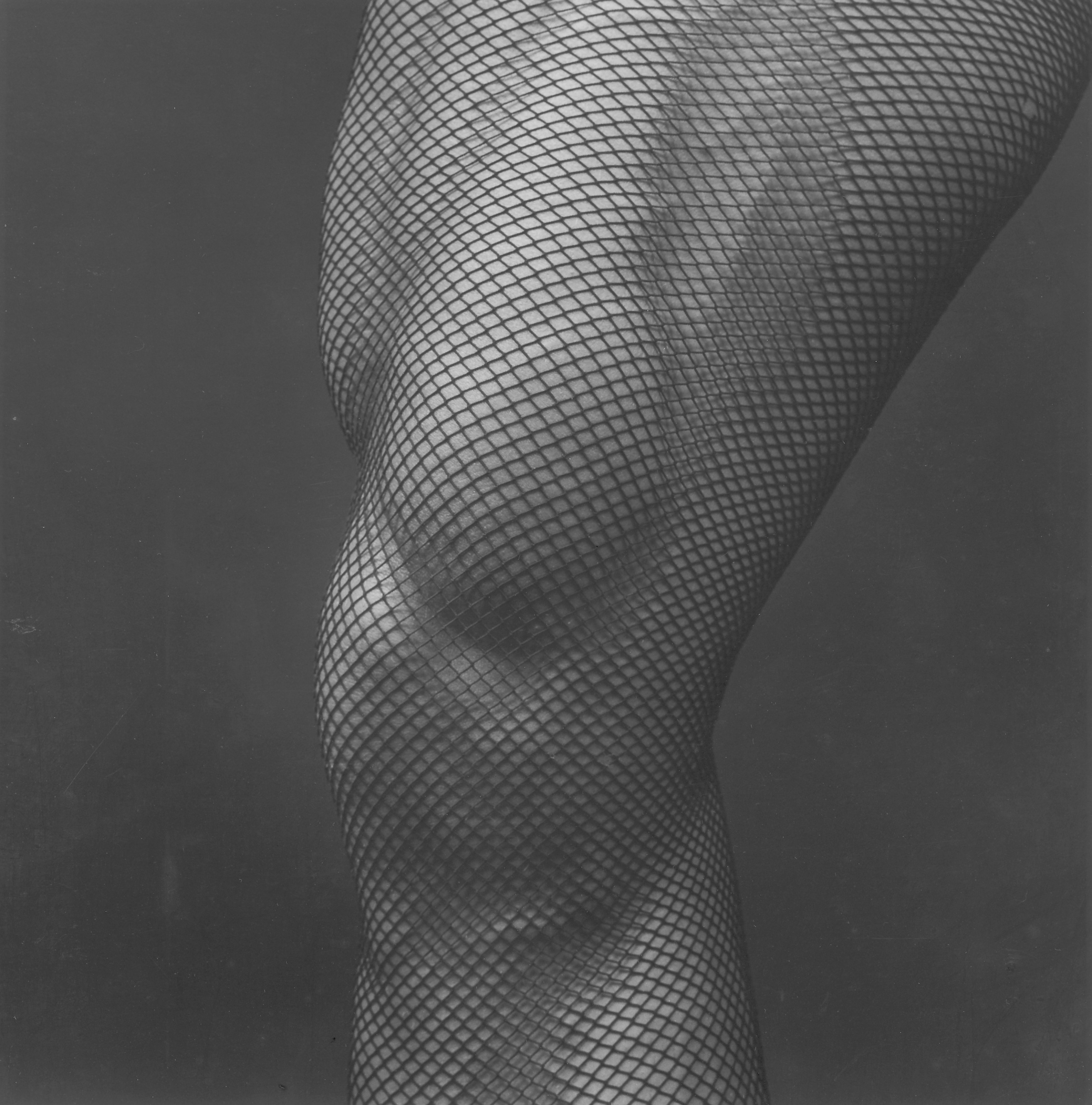 Here, Mapplethorpe captures the sort of knee strength that's eluded the rest of us all summer.
Bruce Nauman, Wax Impressions of the Knees of Five Famous Artists, 1966. Fiberglass and polyester resin.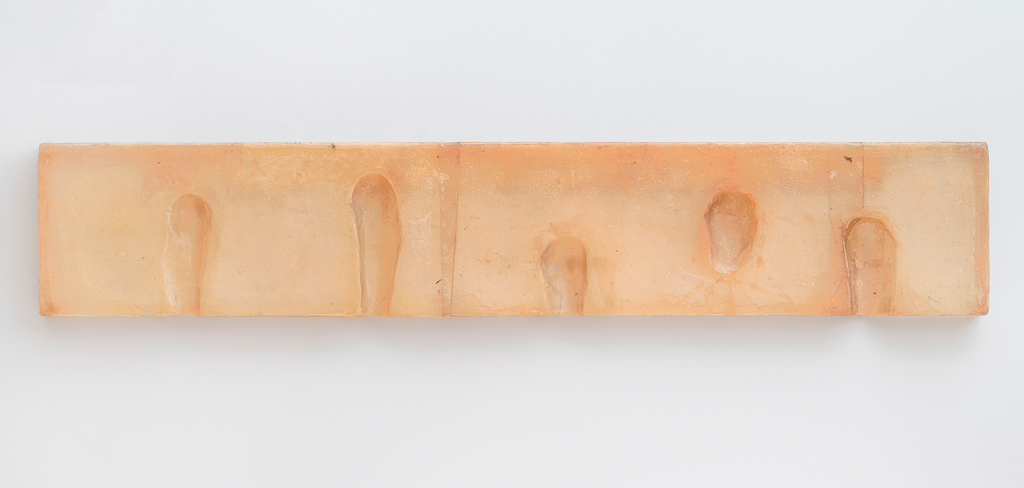 Nauman is known for works that explore, among other things, notions of physicality and truth; this piece, despite its enticing title, all the knees impressed within are Nauman's own. This isn't even his sole knee-related piece (and that knee is, once again, his own).
Claes Oldenburg, London Knees, 1966. Multiple of polyurethaned latex "knees," acrylic base, two sewn felt bags, and twelve photolithographs in three folders; housed in cloth-covered case.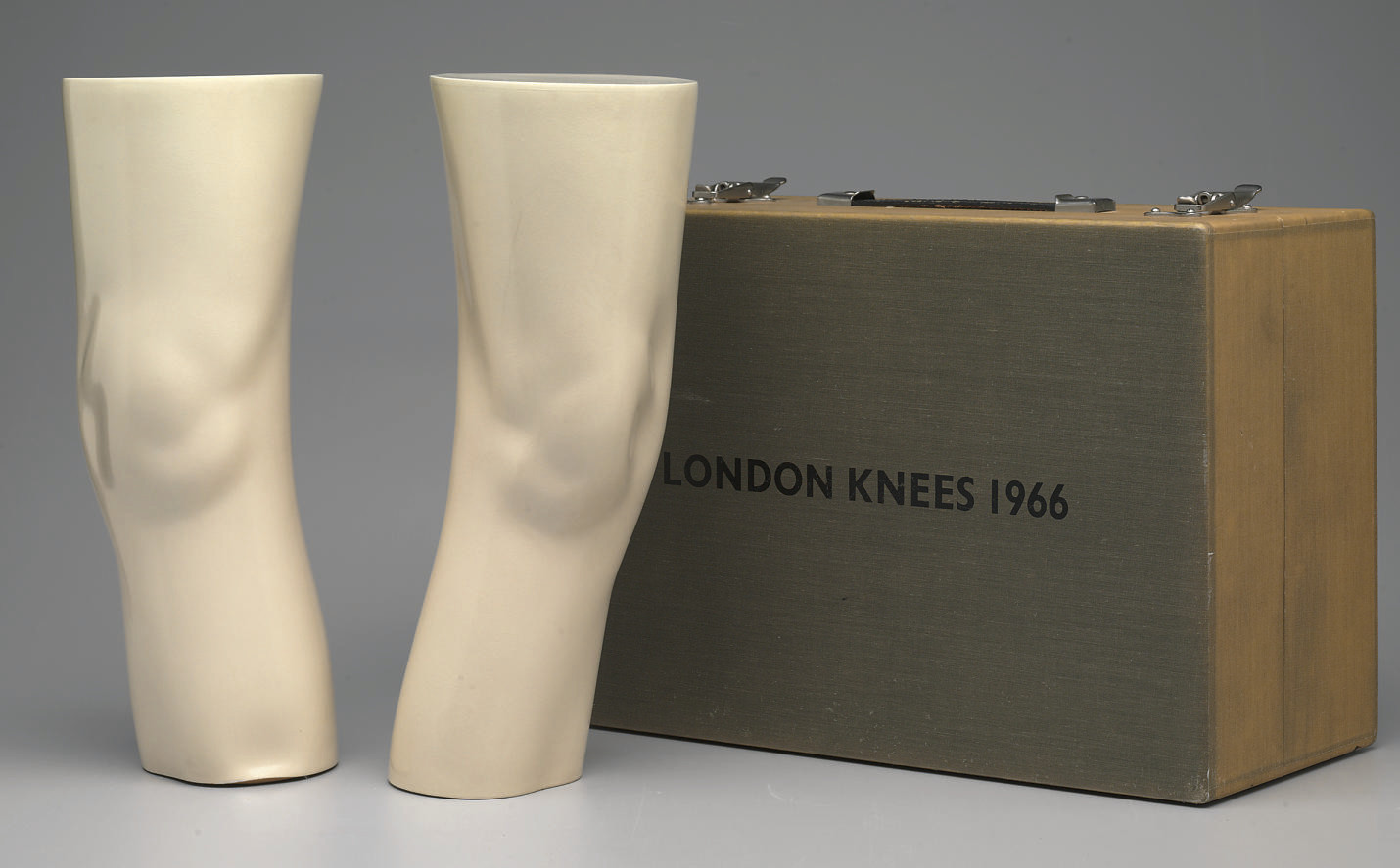 "In the mid-1960s," according to MoMA, "Oldenburg became fascinated with the recent inventions of the miniskirt and go-go boots. He mused over how 'revolutionary this paradoxical combination of masculine voyeurism and feminine liberation seemed in its time. The architectural and fetishistic functions of knees were accentuated by the fashion of wearing boots with the mini, which created a sharply demarcated area of the body suitable for objectification.'"
Similarly, in the late-2010s, Megan has been lauded for celebrating empowerment and self-ownership in regards to sexuality; as she told The Root back in June, the concept of "hot girl summer" is "basically about women — and men — just being unapologetically them, just having a good-ass time, hyping up your friends, doing you, not giving a damn about what nobody got to say about it."
Johns Coplans, Self-Portrait (Hands Spread on Knees), 1985. Silver gelatin print.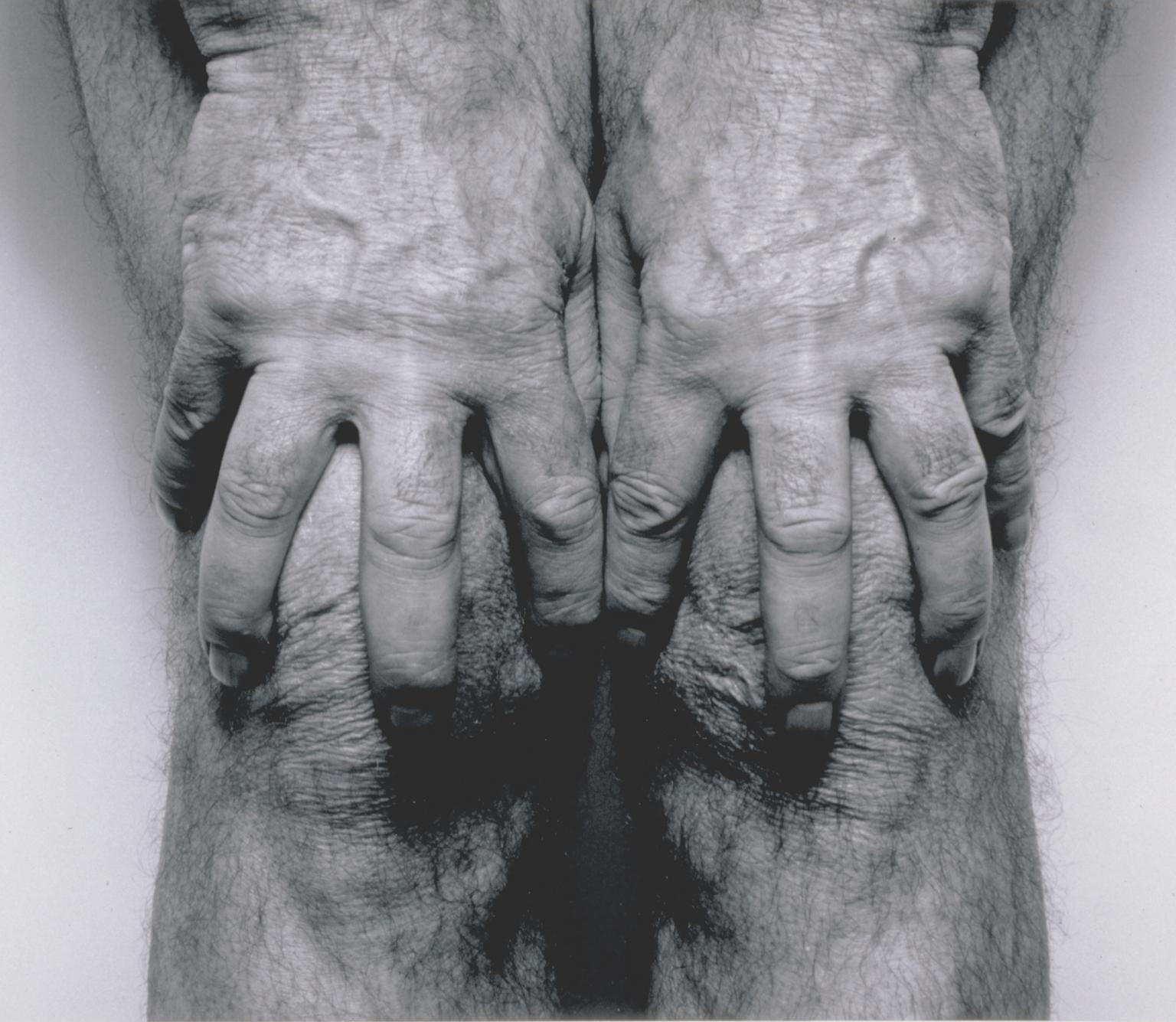 We know what Simon says.
John Baldessari, Knees, 1990. C-print and two gelatin silver prints.

This work's verticality contrasts with Megan's ability to get as low to the ground as possible.
Dru Donovan, Liberty Pose, 2017. Still from digital 4K video loop.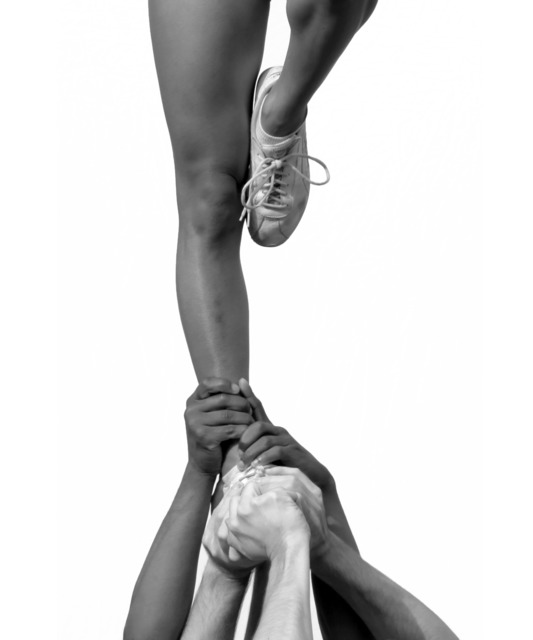 This still, featured in a recent show of works by Donovan and Deana Lawson at Rhona Hoffman Gallery, is from a single-shot video centered on "a formation of tangled arms [that] supports a cheerleader's foot, balanced in precarious stasis; a play between strength and exhaustion is locked in perpetuity by the endlessly looped installation." Connections abound in regards to Megan's own strength and support of her fellow artists.
Georgia Elrod, Untitled Knee, 2018. Oil and mixed media on canvas.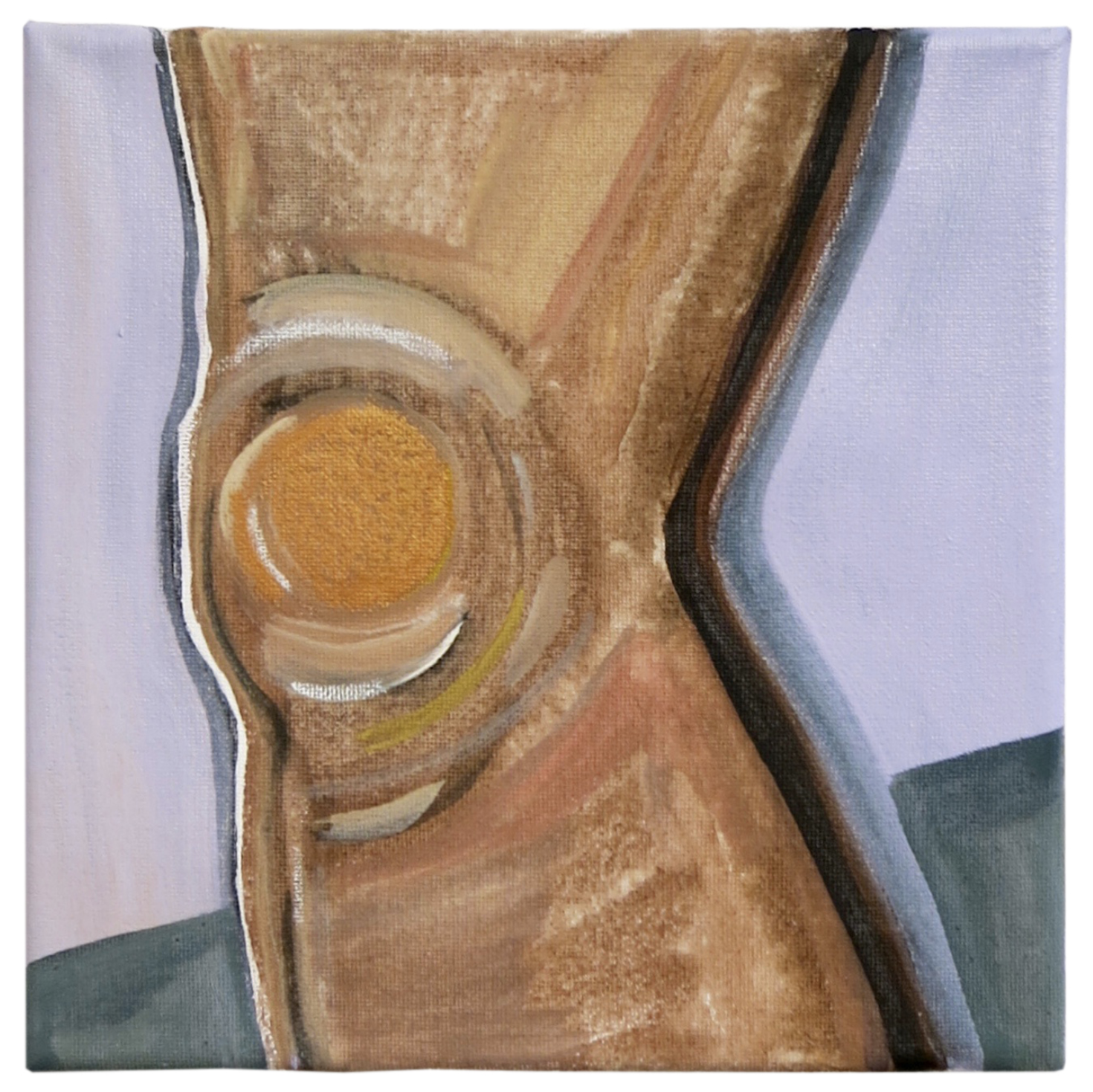 An abstract knee for our abstract times.
Tagged: