Frank Stella, Hiraqla Variation II, 1968. Private Collection, NY © 2017 Frank Stella / Artists Rights Society (ARS), New York, Photo Credit: Jason Wyche
At 81, Frank Stella is Still America's Most Experimental Artist
On the eve of a sprawling museum exhibition that gives special emphasis to his drawings and models, legendary New York artist Frank Stella reveals the ins and outs of his ever-evolving methodology.
Frank Stella, Hiraqla Variation II, 1968. Private Collection, NY © 2017 Frank Stella / Artists Rights Society (ARS), New York, Photo Credit: Jason Wyche
81-year-old Frank Stella has been a legendary figure in the New York art world since the late 1950s for his pioneering work in painting, sculpture, and printmaking, remaining experimental and influential even as many of his contemporaries settled into a comfortable groove. On the eve of Frank Stella: Experiment and Change, a 300-work show at the NSU Art Museum Fort Lauderdale that maps his dynamic oeuvre from minimalism to maximalism—with additional emphasis on the sketches, notes, and models that have often preceded them—the artist sat down with GARAGE to discuss "what people like to call the process."

GARAGE: Tell me about your upcoming show, Frank Stella: Experiment and Change, opening at the NSU?
Frank Stella: I did a show with [Experiment and Change curator] Bonnie Clearwater in North Miami. It was made kind of dramatic-sounding when we talked about changing the rules for Fort Lauderdale, but it was really a lot of fun. The idea of the show was basically about change, or doing a number of things that are not sequential. It's not a systematic development.
In what way was it different?
It was a chance to show the different things I was working on at the time. There was a kind of model that was really kind of a model for architecture. There was a rough kind of sculpture and then some paintings too.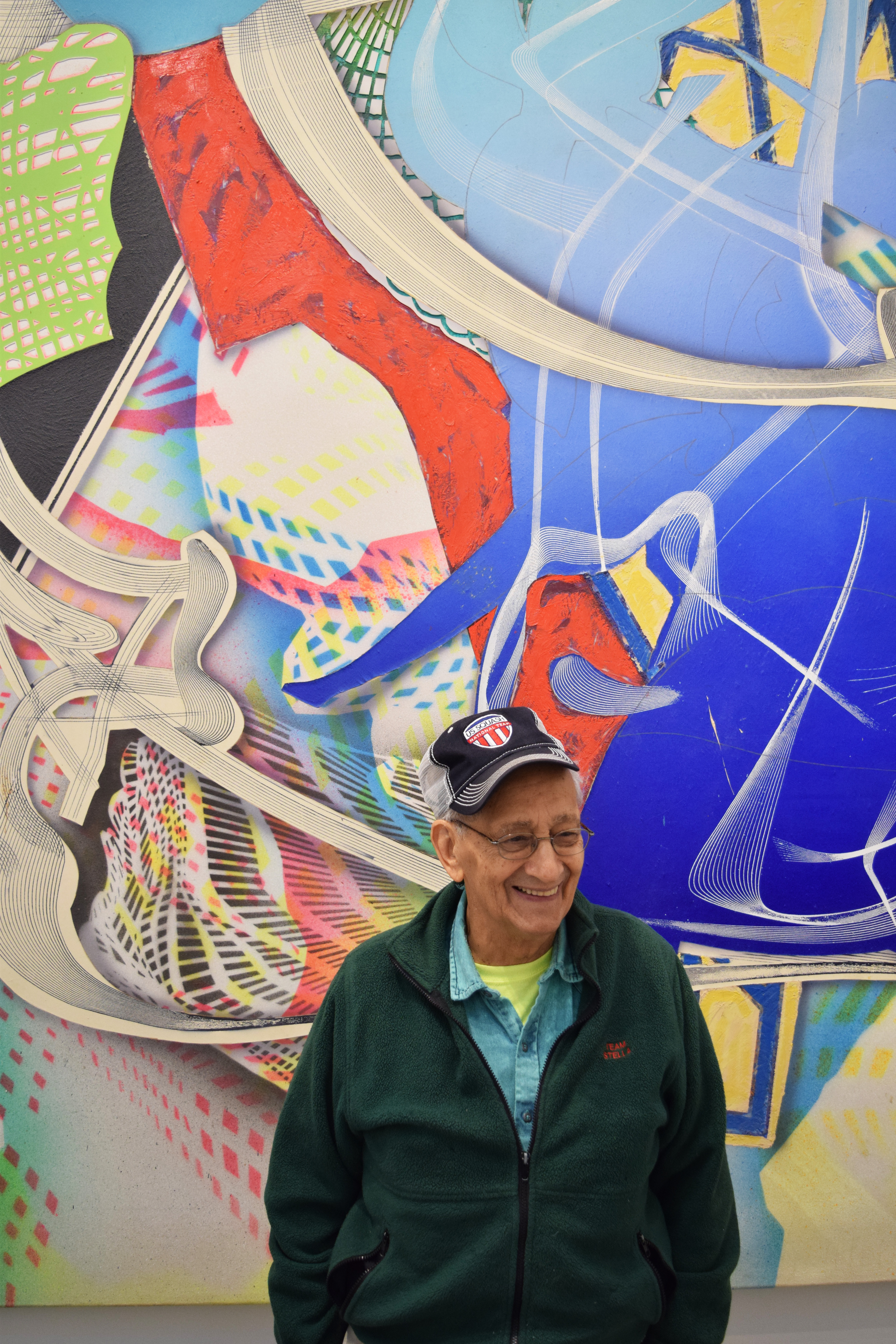 Did it start in a different location?
It was a group of things that I'd been working on since a show I had at the Museum of Modern Art in the late '80s; it was basically work of the '90s. It was a chance to show the work, but strangely enough, since it's an institution, a museum, it had a kind of informal aspect to it.
How did you find working with the curator, Bonnie Clearwater?
Bonnie just let it unfold, let it happen. It was organized in a way except to make the works look as good as they possibly could. So you could walk around and look at them and not run into them.
So with all the many different periods of your work, how did you select things? Is this an overview?
This show is large but also relaxed. We picked out things that interest me, that maybe I haven't shown so much. There's quite a bit of work but it's different than other exhibitions that I've had in that it has incidental work too, like models and drawings.
What do you want it to show?
It shows what people like to call the process, though things never shown before for the simple reason that I didn't want to show them—and nobody else wanted to show them either! And it's also something about having work that you like to keep to yourself, that you think about and like to shuffle around.
Interesting . . .
And if they're exhibited and organized it's hard to think about them in that way because then they have a place. But if they're just on the table and you shuffle them, then a piece of paper comes up from five years ago and you start to think about it. So there's this informal aspect to the show that lets you look at the work in a more relaxed way.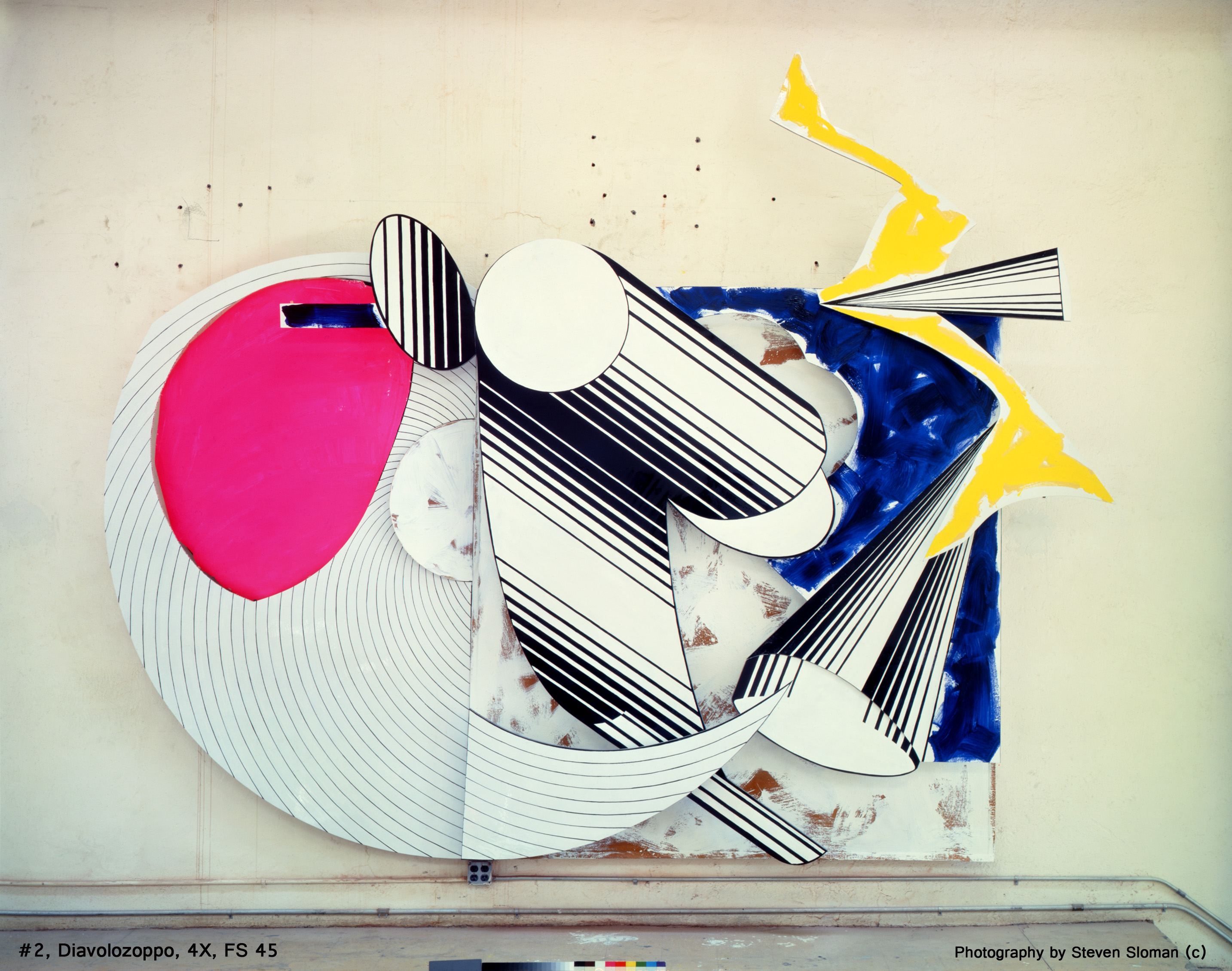 Were you trying to get away from using corners because you felt that the Abstract Expressionists got lost in the corners of their paintings?
There's a couple of things there, and I have my own problems. But when you're working the way they work—when it's not so planned out and everything—then it's all part of the same thing. You have a surface and the surface has to be described or delineated in some way. You make a mark, you do things and then there's what we used to call "the leftover space." But I can't think of anyone who made a painting and started from the corners and worked into the middle.
How do you know what the leftover space is?
Because you make your mark. It's how you make your mark or attack the surface.
For example?
Morris Louis is a pretty good example in that sense that at least he works from one side. I don't know if he actually worked from the four corners. The tendency is to center compositions and to just start somewhere.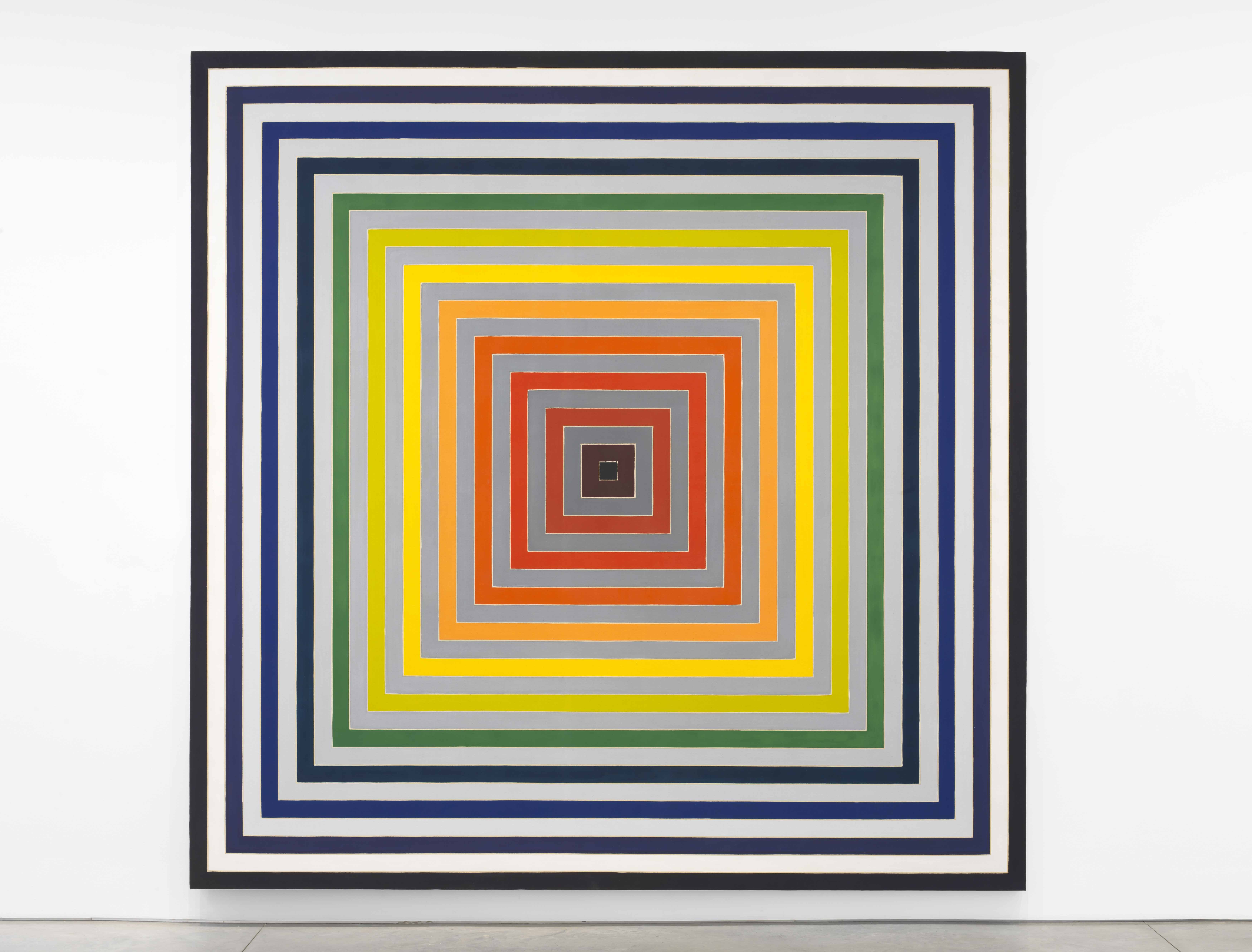 Where do you start a piece?
It depends on what the work is.
The tendency is to center compositions? What do you mean?
I don't know why that happens, but even when we work with rapid prototyping and 'sophisticated' ideas and ways of doing things, we you make a sculpture that tends to be spherical. Which is another way of saying that things end up in the middle.

Frank Stella: Experiment and Change is on view at the NSU Art Museum Fort Lauderdale through July 8, 2018.
Tagged: