A Brief History of Kanye West's Album Artwork
After years of iconic album cover collaborations, 'Ye commissioned himself for the cover of Ye.
Photo by Kanye West.
By now, your feed has served you all the content from Yeezus Camp. You've seen the clout parade. You thought about copping the merch. But you're probably still thinking about the iPhone photo Kanye used as a cover, which was apparently saved to Kanye's photo gallery from Instagram Stories en route to the big unveiling.
Album covers have always been crucial to the art school dropout; they are a key component of his creative practice and a final declarative stamp on his strategically crafted artistic exhibitions. While it certainly feels like his, um, let's call it attention to detail, has waned in recent years, with Kanye, there is meaning in everything. Whether it's intentional or not.
The cover of Ye—a twenty-three-minute reflection on inner demons, family, and public life—is a serene shot of the sprawling fields that swim for acres in that as of yet untouched corner of America. Crowned by snow-capped Tetons and what appear to be clouds of dawn, it's the kind of flick you'd snap after waking up alone on a flight that's landing somewhere more a little more pure than where you were before. It sends you to that moment descending through the sky where you're silently reminded that our planet is a masterpiece. Stamped in the very center are the words "I hate being / Bi-Polar / its awesome," a lime green, handwritten, meme he borrowed. It's an oxymoronic revelation about his experience with mental health and a declaration that it's part and parcel of his greatness.
One glance and it feels like such a departure from albums past, but really this is just another example of him embracing unexpected imagery. From the heavy lift of the visuals accompanying Graduation, to The Life of Pablo's five-minutes-in-photoshop aesthetic, Kanye West album covers, and the collaborations they've inspired, have never ceased to defy expectation.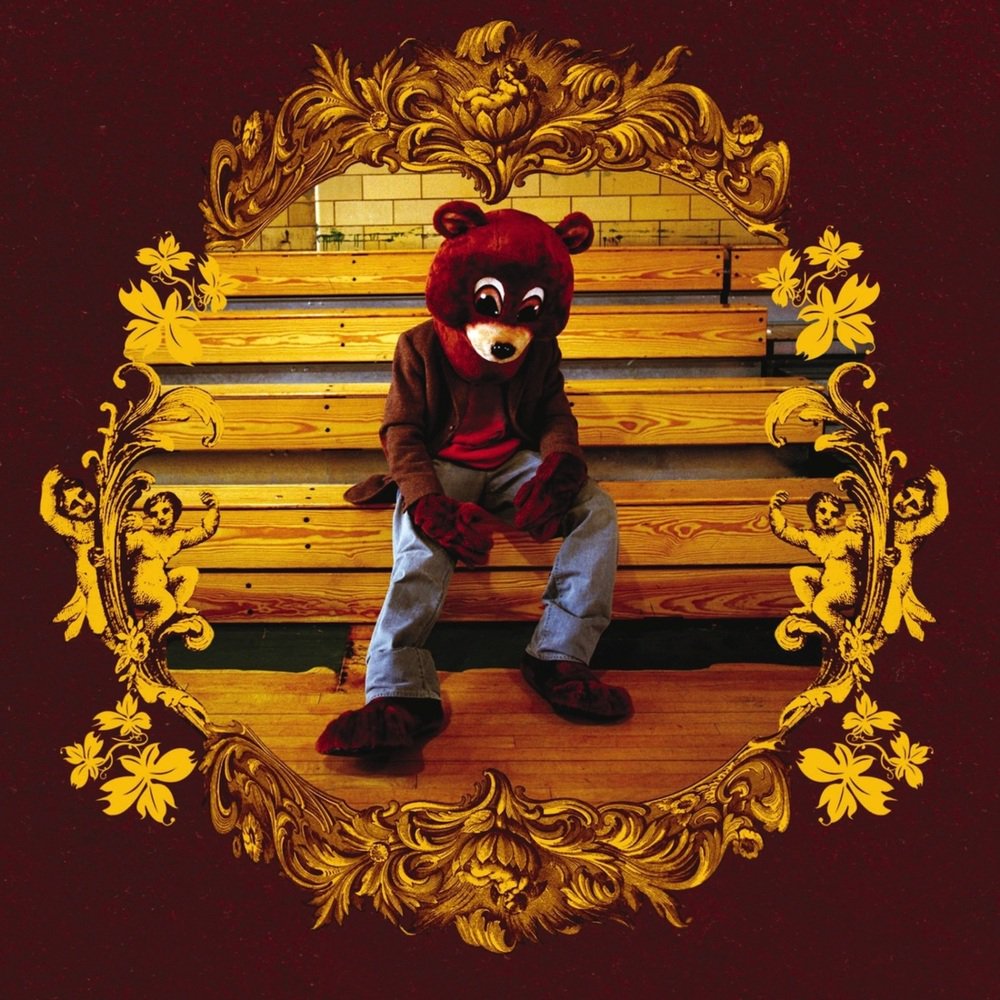 The College Dropout was art directed by Eric Duvauchelle, who was handed a binder of images that had already been shot. Rumor has it the iconic bear suit just happened to be sitting around in the gym they scouted for the photoshoot. Kanye was adamant that his face should not be shown and requested classical gold ornamentation.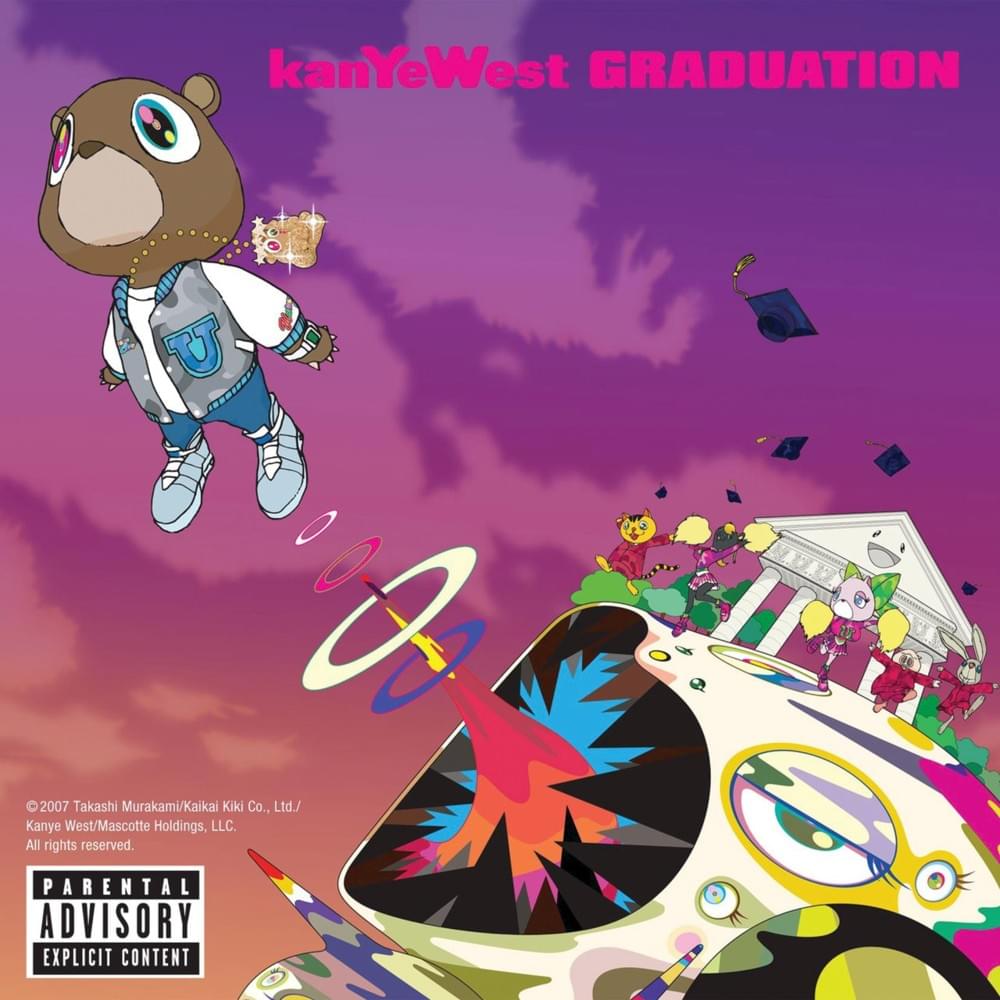 Graduation, released one month before the first episode of "Keeping up With the Kardashians," was Kanye's launch into superstardom on the strength of his own music. Quite literally catapulted into the stratosphere with the help of Takashi Murakami, Dropout Bear leaves "Universe City" far behind. Murakami told Entertainment Weekly, "The cover is based on Kanye's theme of student life. School. It's a place of dreams, of righteousness, a place to have fun. It's also occasionally a place where you experience the rigid dogma of the human race. Kanye's music scrapes sentimentality and aggressiveness together like sandpaper, and he uses his grooves to unleash this tornado that spins with the zeitgeist of the times. I too wanted to be swept up and spun around in that tornado."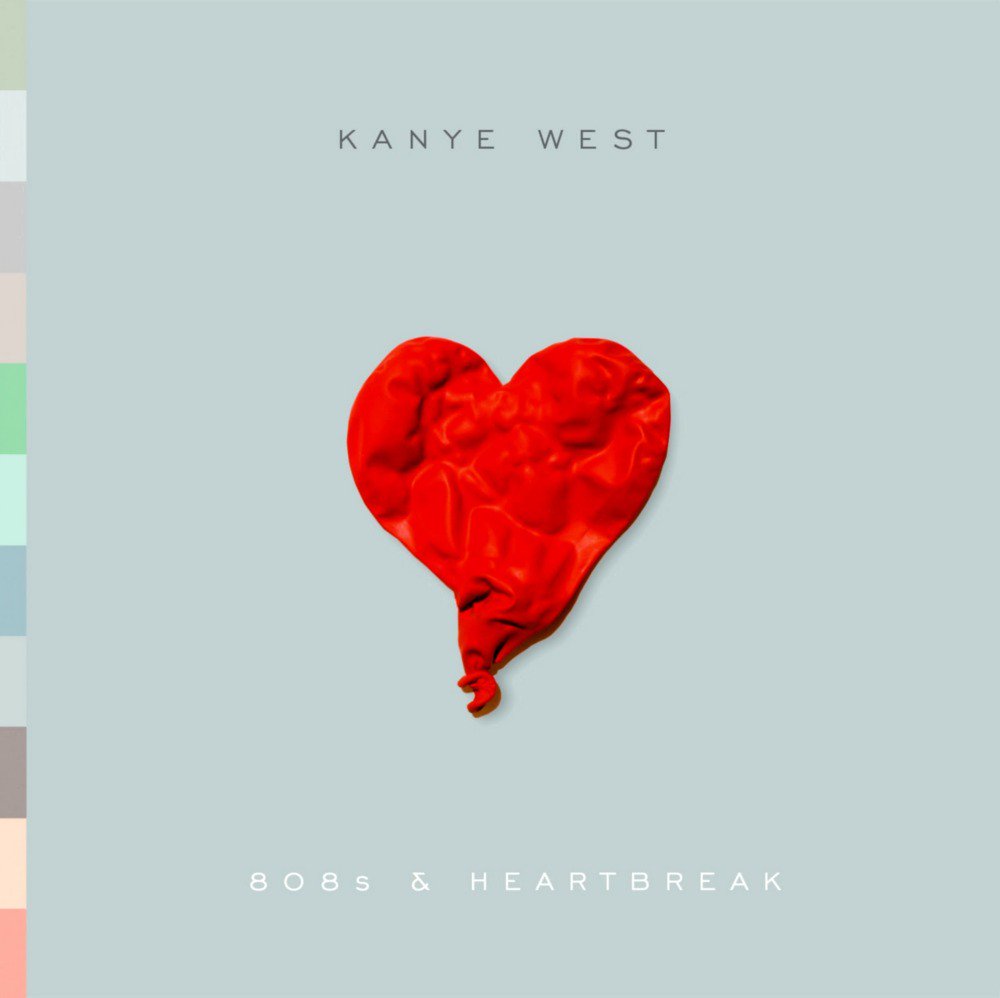 KAWS used Kristen Yiengst's photograph of a deflated heart balloon (art directed by Virgil Abloh) in his creation of the cover for 808s & Heartbreak, the emotionally vulnerable and "minimal but functional" album that shifted the relationship between feelings and hip hop upon its drop in 2008.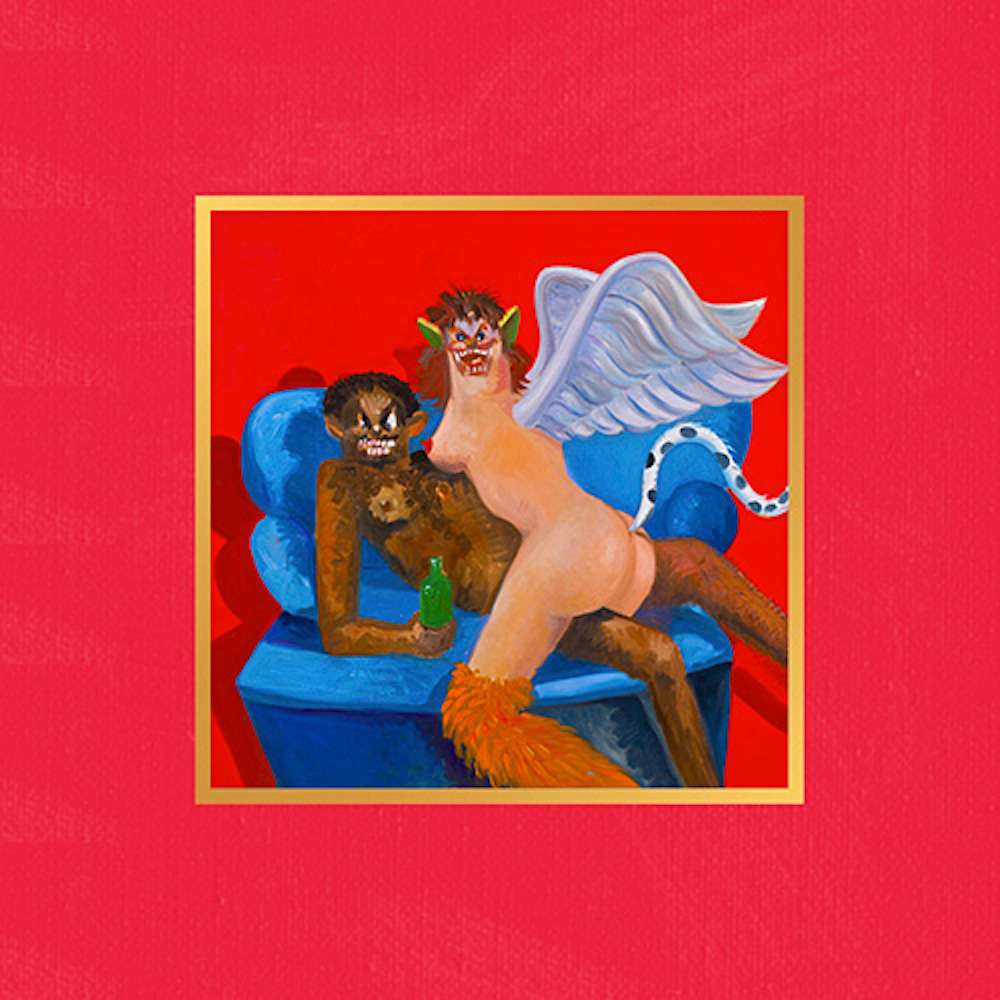 "I was challenging him with the imagery," George Condo told New York Magazine of his series of paintings for My Beautiful Dark Twisted Fantasy. "He said, 'I'm shocked, but I like it, and I gotta go with my gut feeling.'" Obviously the work was banned at Walmart, as all art should be!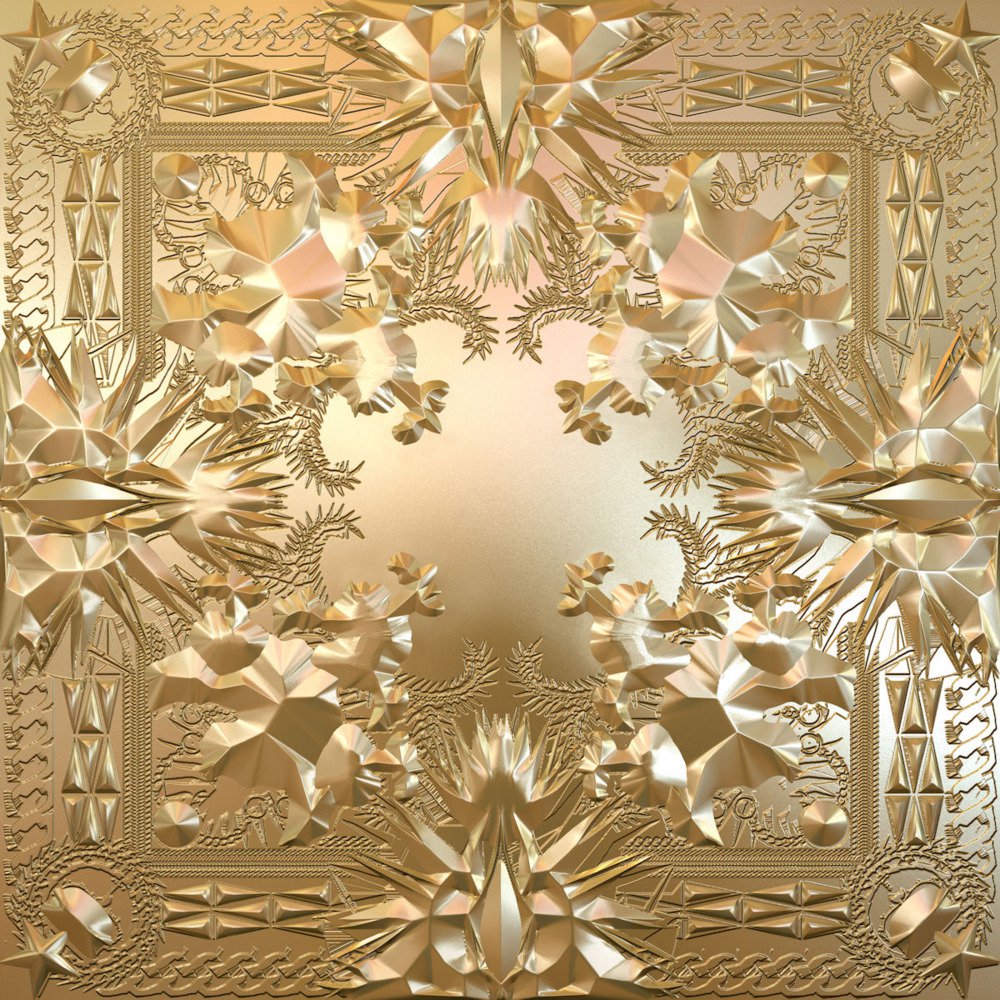 Watch the Throne won a Grammy for its Riccardo Tisci-designed album packaging. Tisci also designed both the tour merch, and the black leather kilt Kanye wore onstage. It helped set off a whole new wave of gender-fluid dressing in menswear.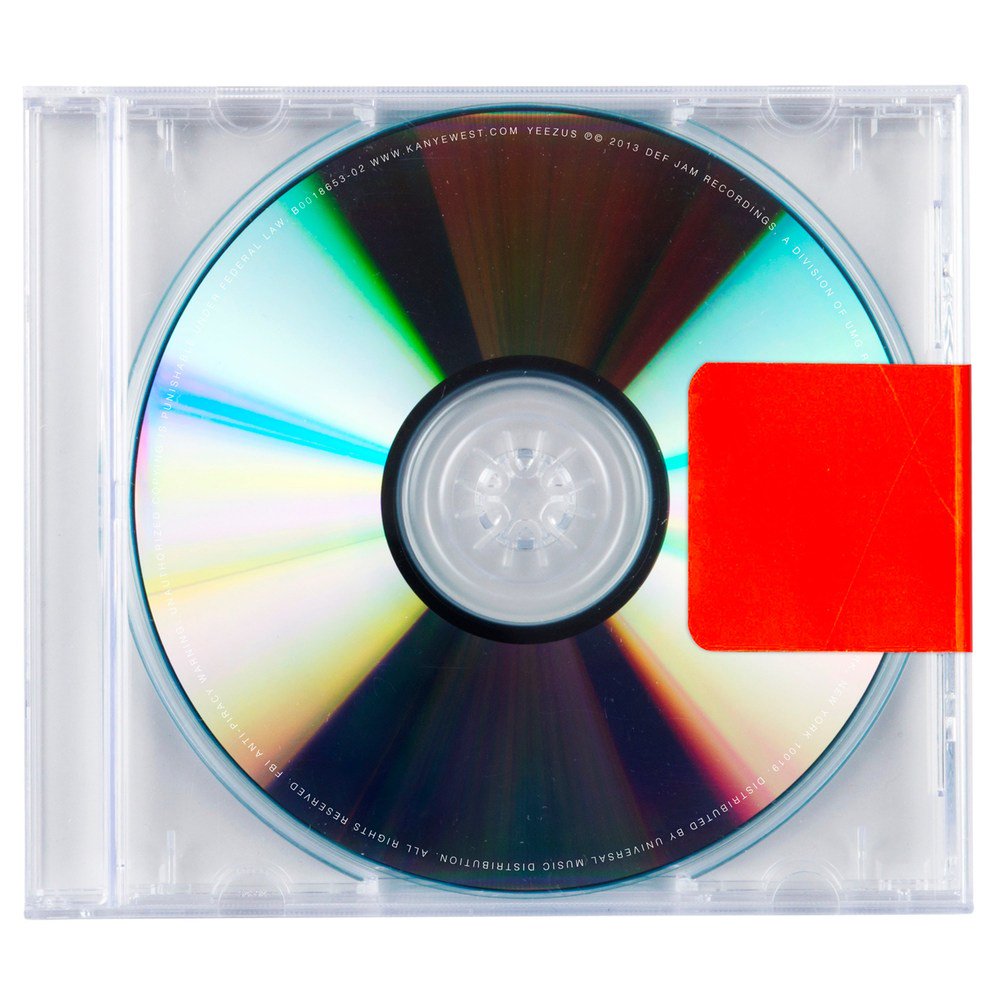 "You know with this album, we ain't drop no single for radio. We ain't got no big NBA campaign or nothing like that. Shit, we ain't even got no cover." Kanye explained the impromptu nature of his Yeezus rollout at a certain Governor's Ball rant. DONDA art-directed the minimal look to compliment the industrial sound. West put up posters in New York instructing fans to "Please Insert Graffiti," to crowdsource designs.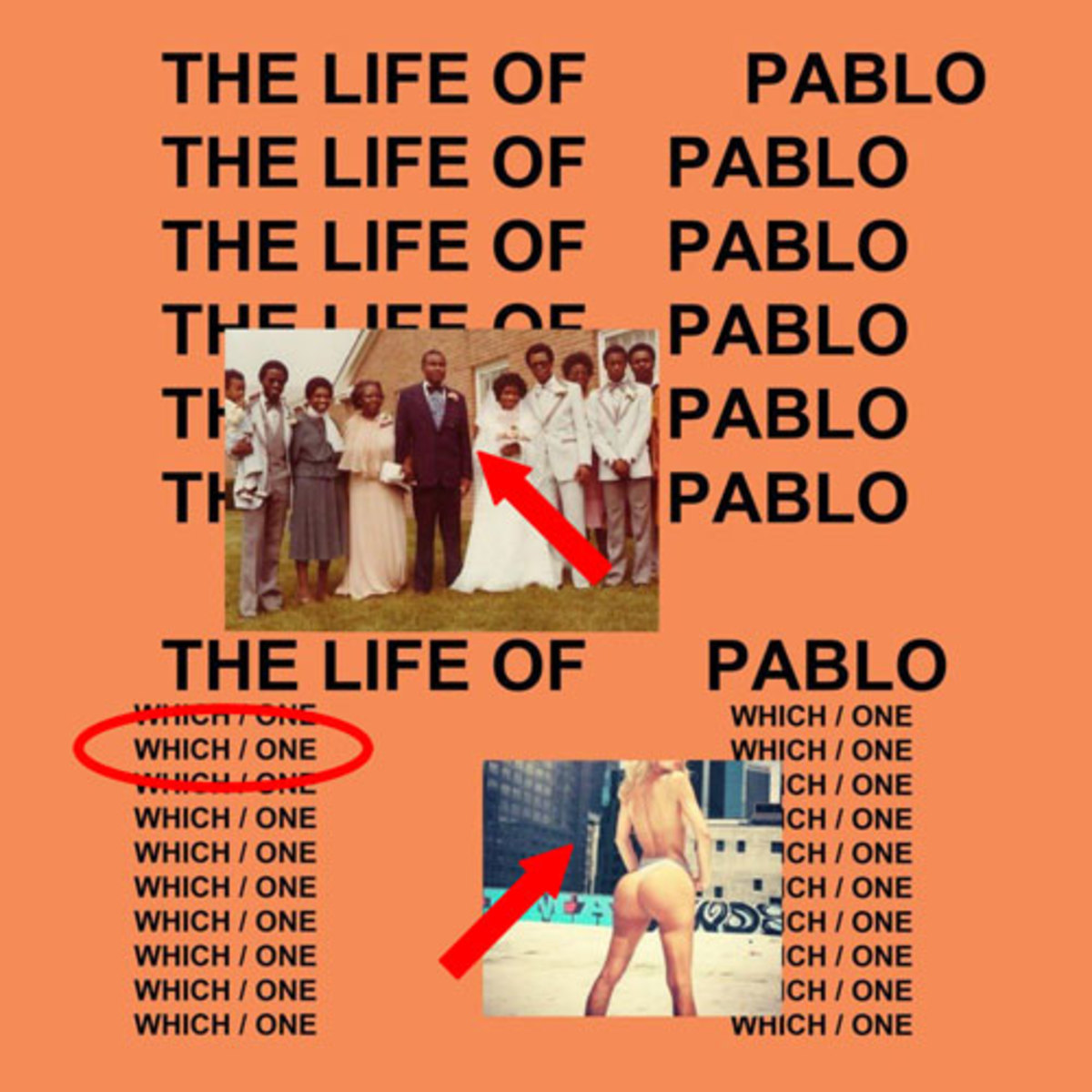 Belgian artist Peter De Potter is known for his text-ridden collages, mostly archived from random social media accounts. His commission for The Life of Pablo spoke to his belief that we're obsessed with images and care nothing about authorship : "The only thing people respond to is the emotional resonance of an image. Any image."