Was Balmain's Spring 2019 Couture Line Inspired by the World Record Egg?
Stranger things have happened in the fashion world.
Photo by Taylor Lewis.
The everyday chicken egg is predictably, squatly oblong. It has a lightly textured, but ultimately smooth, surface. It has the faintest pallor—an extremely boring sort of reflectiveness, if you will. It's as gently freckled as a Sports Illustrated model basking in the Caribbean waves.
And that's really all there is to know, visually, about the everyday chicken egg. No wonder something so beautiful is the most famous thing in the history of the universe!
Yes: earlier this month, the everyday chicken egg secured its rightful position as humankind's most celebrated entity, dethroning Kylie Jenner as the owner of an Instagram account with the most liked—and therefore most valid—image, ever.
With this ascent into the exosphere of celebrity, guess who may or may not have decided to pull a "thank u next" on the formerly most-liked individual known as Kylie? That's exactly right, Balmain's Olivier Rousteing!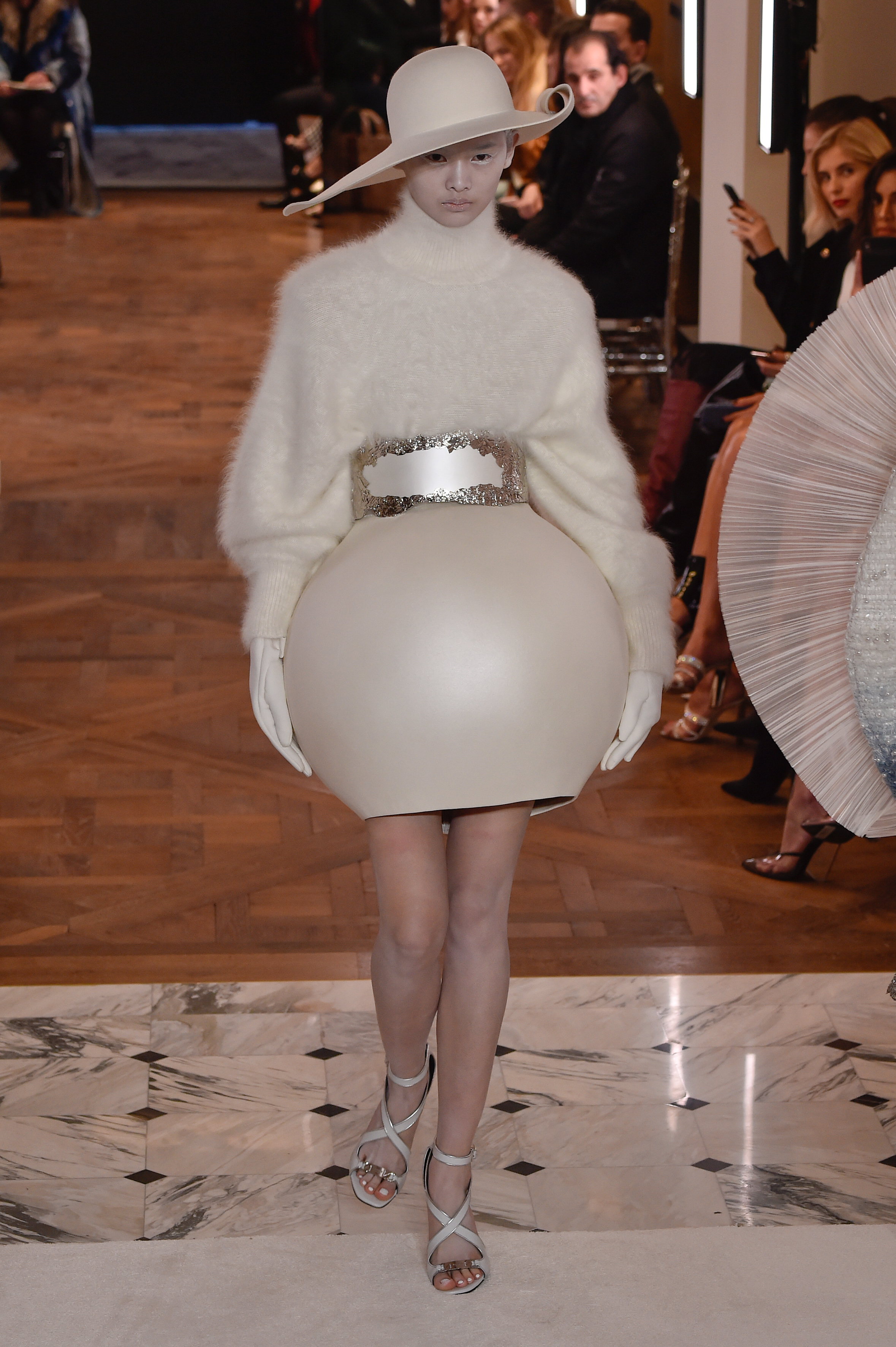 See: Look 4 at Rousteing's very first haute couture show. Do you see what he most likely did there? Fame is very influential in the Balmain-iverse—Rousteing has frequently dressed Kylie herself, praising the mogul for having "that darkness, but also that glam"—and thus, fame hath manifested itself here. The message is clear. To hell with reality TV and makeup companies—the everyday chicken egg is a muse. Note that drab sphericity. Bask in that supermarket luminescence. Kylie Jenner who?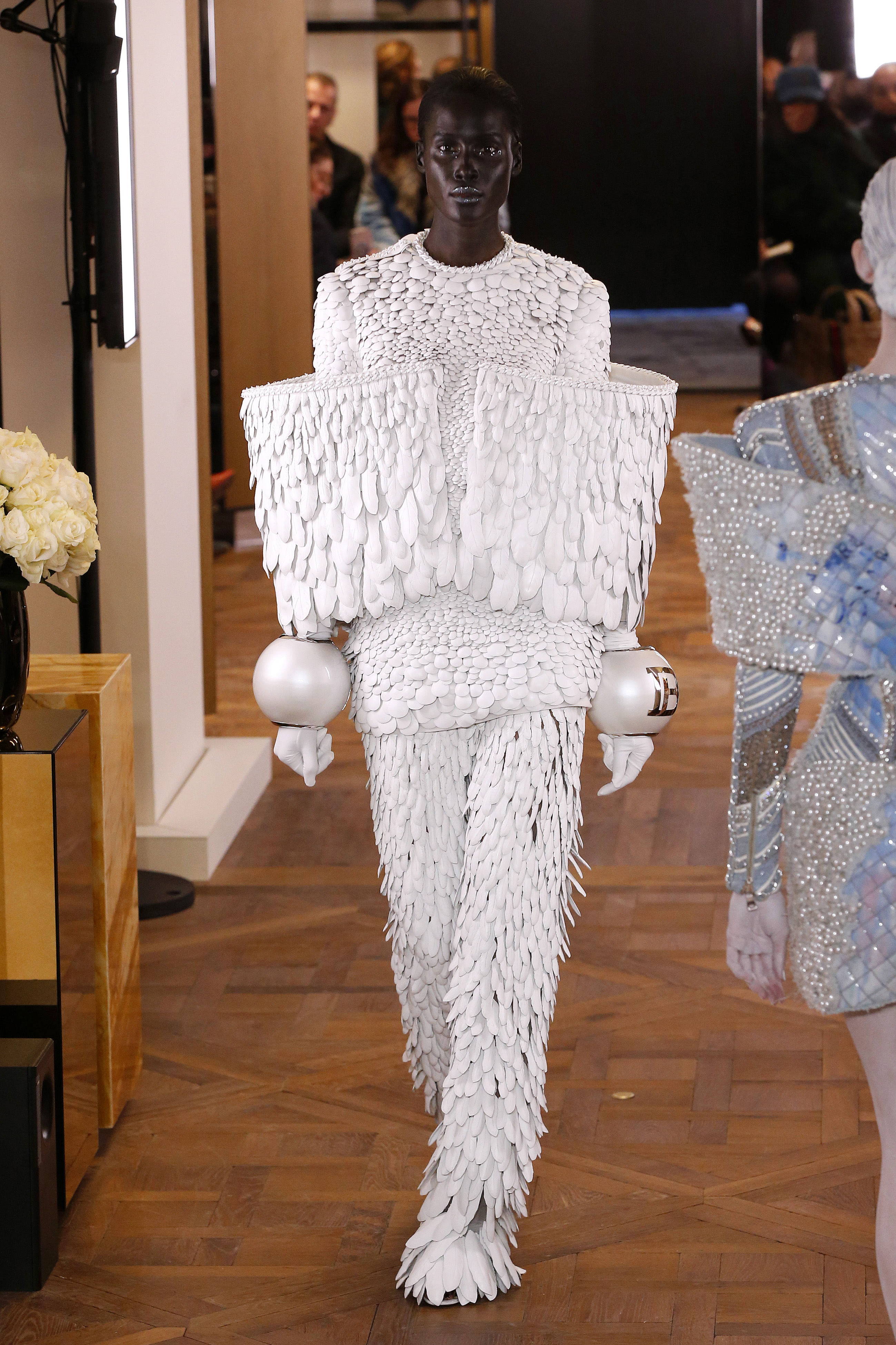 Those may or may not be everyday chicken egg nods. It's all in the wrists.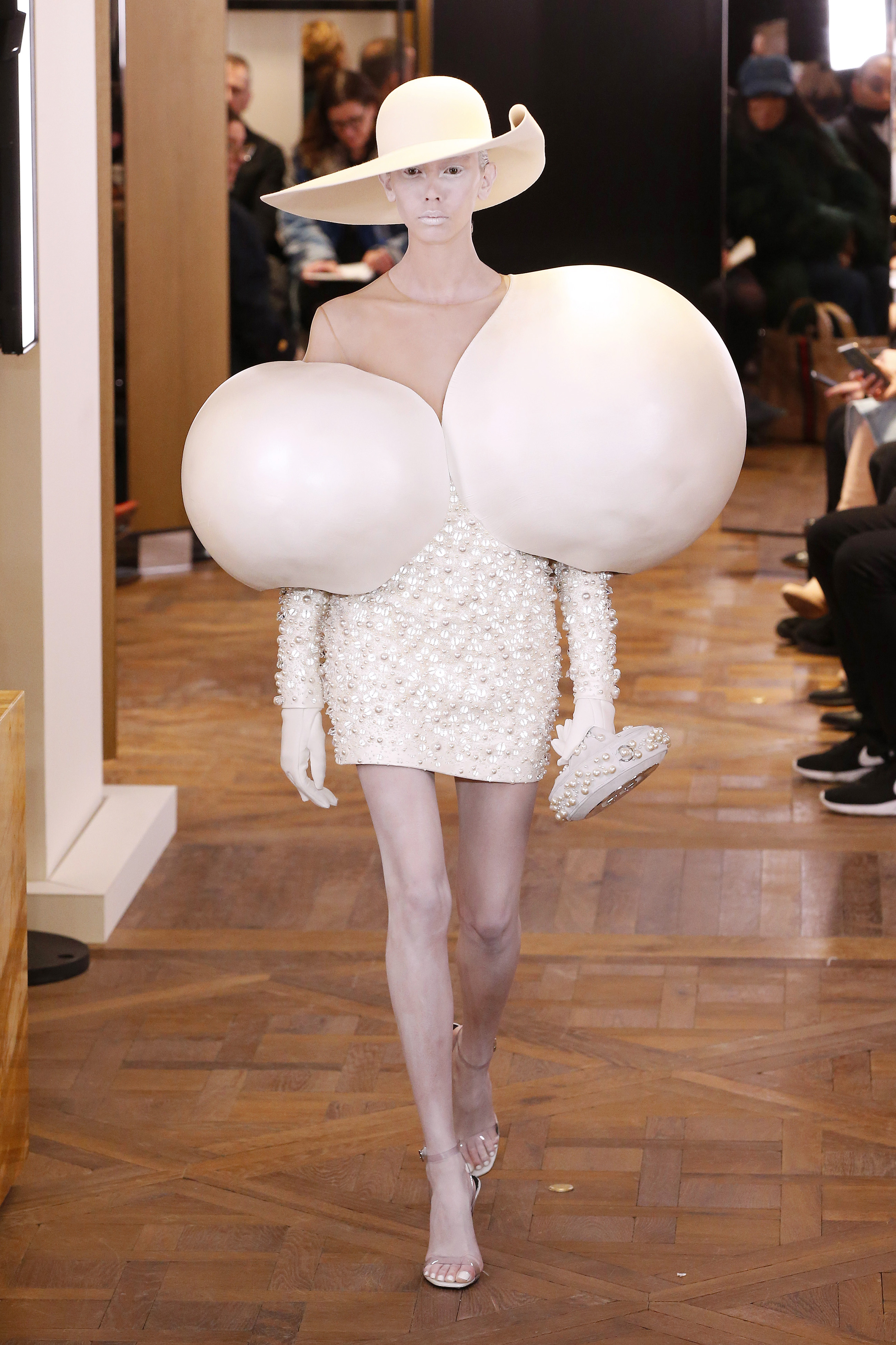 Is that two everyday chicken eggs, together?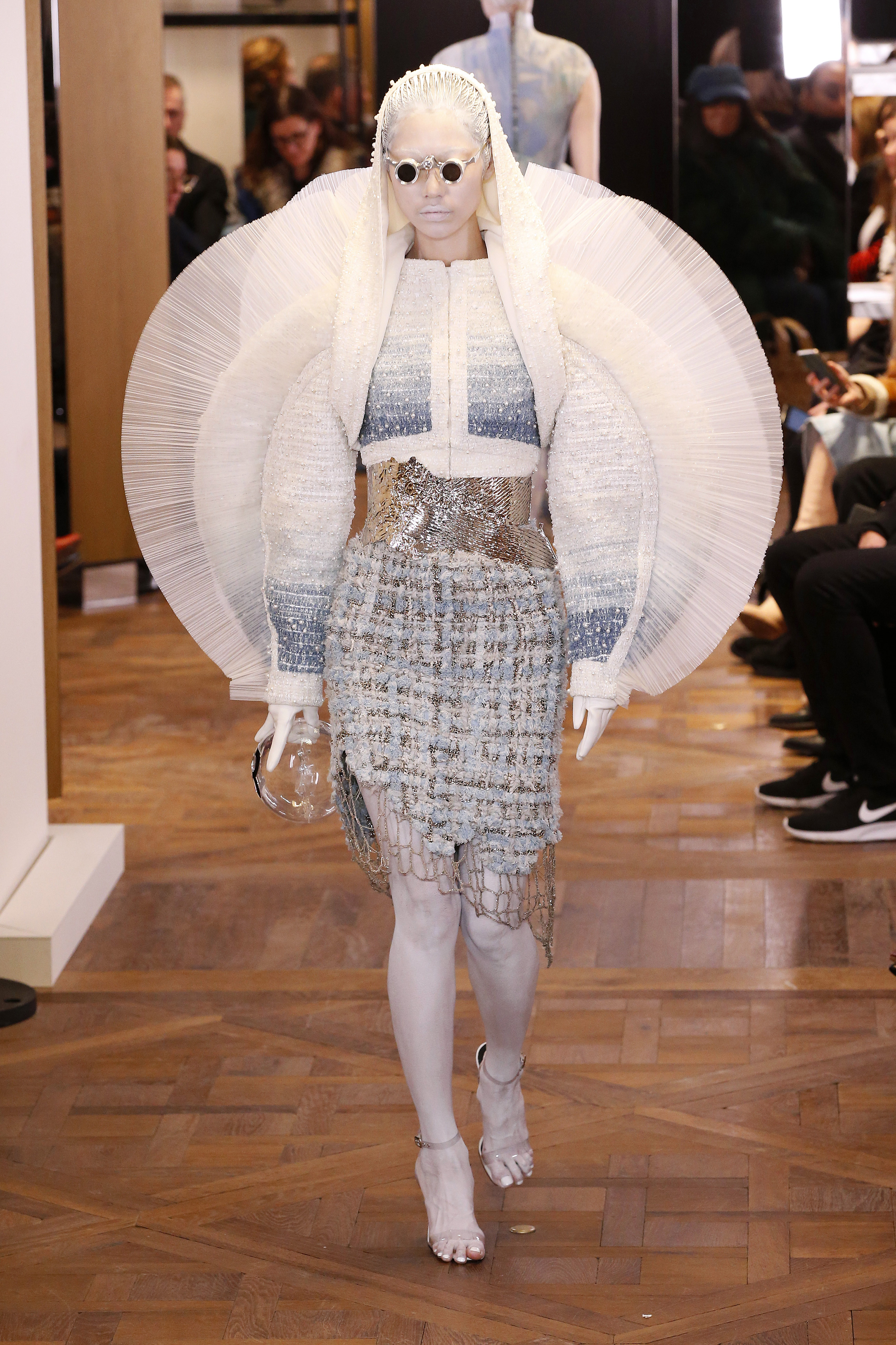 Is that transparent cell purse Rousteing's commentary on the ghost of Kylie Jenner's stardom?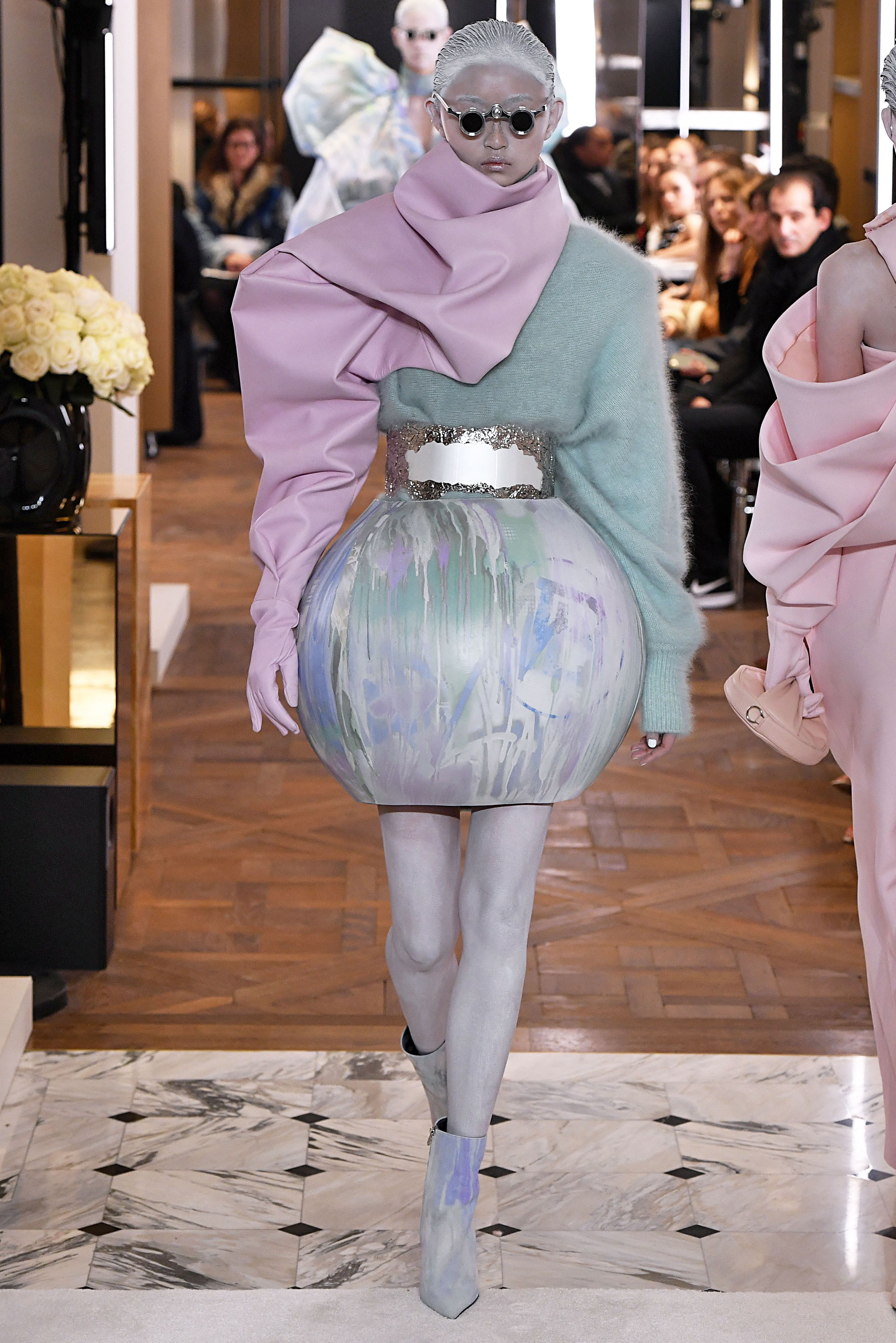 The everyday and unfathomably famous chicken egg gets a super random but also very sensical wire-dipped Easter tie-dye treatment.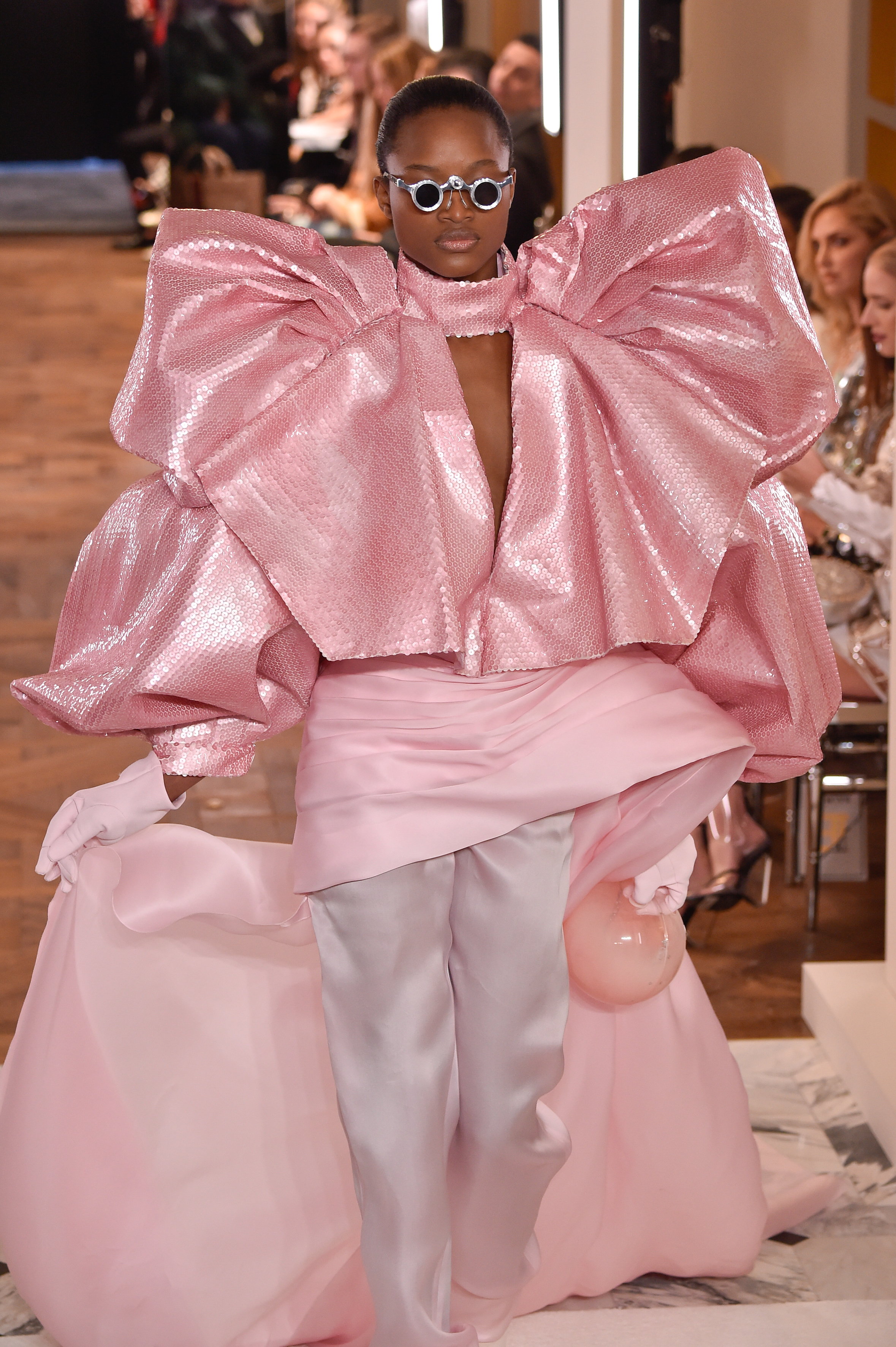 The everyday chicken egg, channeled here once again as a handbag, takes on the hue of what could very easily be a Kylie Jenner Lip Kit gloss.
Ultimately, who knows what came first, the Balmain or the egg. The only absolute truth is that Kylie is still way richer than the everyday chicken egg, which should provide some comfort in this trying time.
Tagged: