Why Clowns, Brilliant and Bozo, Are Haunting Paris Couture Week
On the insane clown posse that stormed the Spring/Summer 2019 couture shows of Viktor & Rolf, Dior, Maison Margiela, and more.
Viktor & Rolf.
Paris's Spring/Summer Couture Week is one of our weirdest cultural moments, the kind of highly secretive event from which very important and strange truths emerge. The world's wealthiest people gather, coming from Russia, the Middle East, Europe, and America, sitting elbow to elbow to take in the latest innovations in extreme beauty and opulence. It takes places—coincidentally!—in tandem with its kindred spirit, World Economic Forum, so a number of women in the audience of the shows, or lunching at L'Avenue between appointments, can be heard in the talking about how they're hopping on the plane in just a few hours to join their husbands in Switzerland.

It's that merger of wealth and obscure power that leads the week to coin some of fashion's most bizarre trends. Like phone clips for your shoes. Or giant saucer hats made of pastel ostrich feathers. Or crying like Celine Dion!
But not even the wackiest among us saw this season's biggest trend on the horizon.
Clowns. Yes: Clowns.
These clowns run the gamut from the literal, at Dior Couture, where designer Maria Grazia Chiuri staged an acrobatics show under a big top tent, and showed ruffled-neck playsuits fit for a tumble that finishes with a cymbal's bang and a squeak of the model's nose. Then there was the less literal, the gentler clowns, here to make you smile and thrill you with a sweet little gag—like at Armani Privé, where models wore amusing little fascinators in red and black and blue, plastic cones from which a saucer of mesh beamed out. Big swishy pants and polka-dot ruffs added a note of enchanting amusement to the agenda. The insane clown posse even made its way to Givenchy and Valentino, both the most un-clown-like shows imaginable—they were breathtaking triumphs, in fact—but even so, we saw harlequin motifs at the former, and almost hilariously gargantuan proportions at the latter.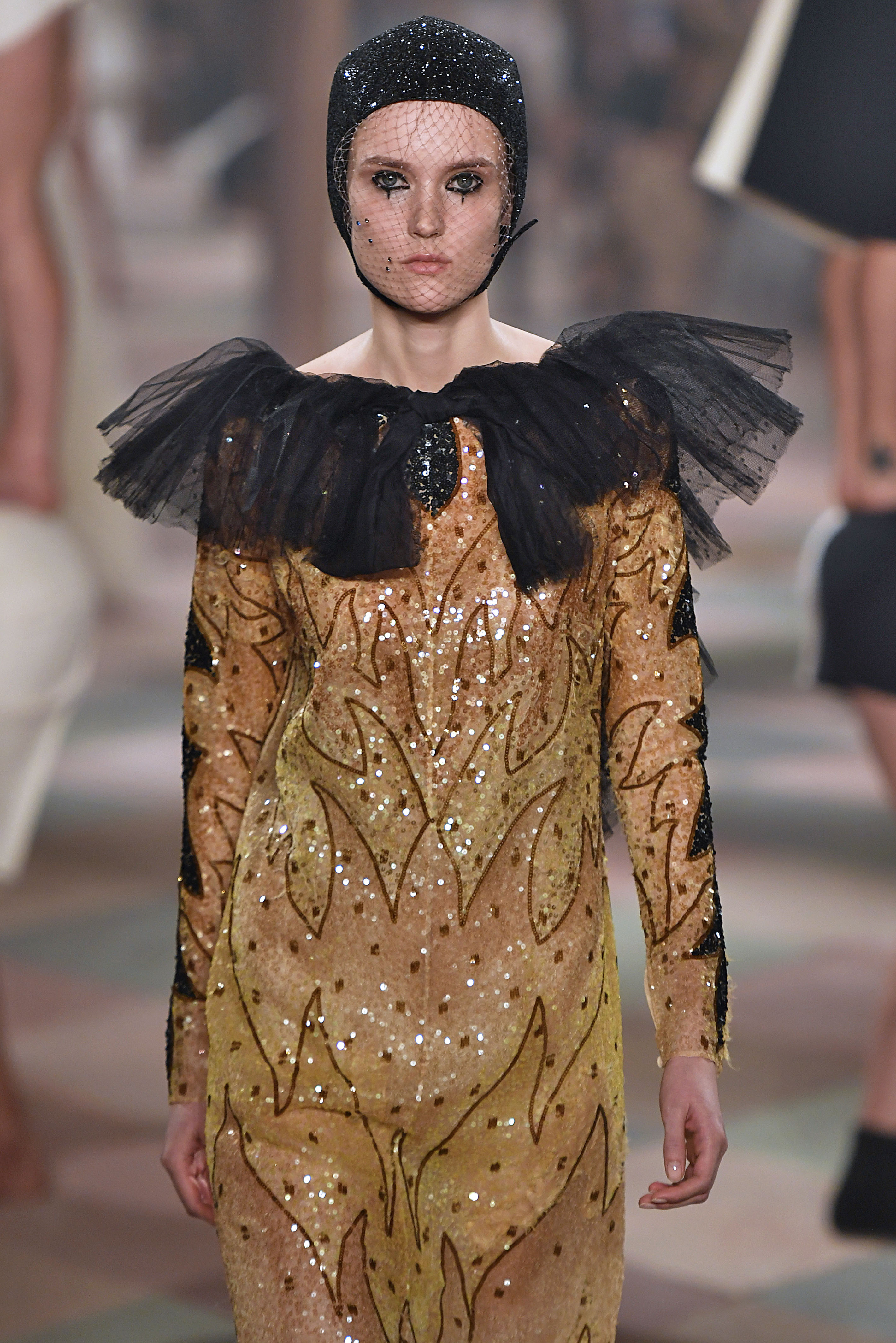 Why clowns, and why now? The first answer is obvious: couture week is fashion as the ultimate spectacle. It dazzles, it wows you, it distracts you with technique and finesse and money and glamour. If those morally ambiguous qualities are usually fashion's Achilles heel, at couture week, they are the cause célèbre. The greatest flaw is refashioned into the highest art. And indeed, it is a very high art: just take a look at the craftsmanship on display at this week's Chanel show, for example, where the atelier embellished dresses in real flowers preserved in resin so that they'll last forever.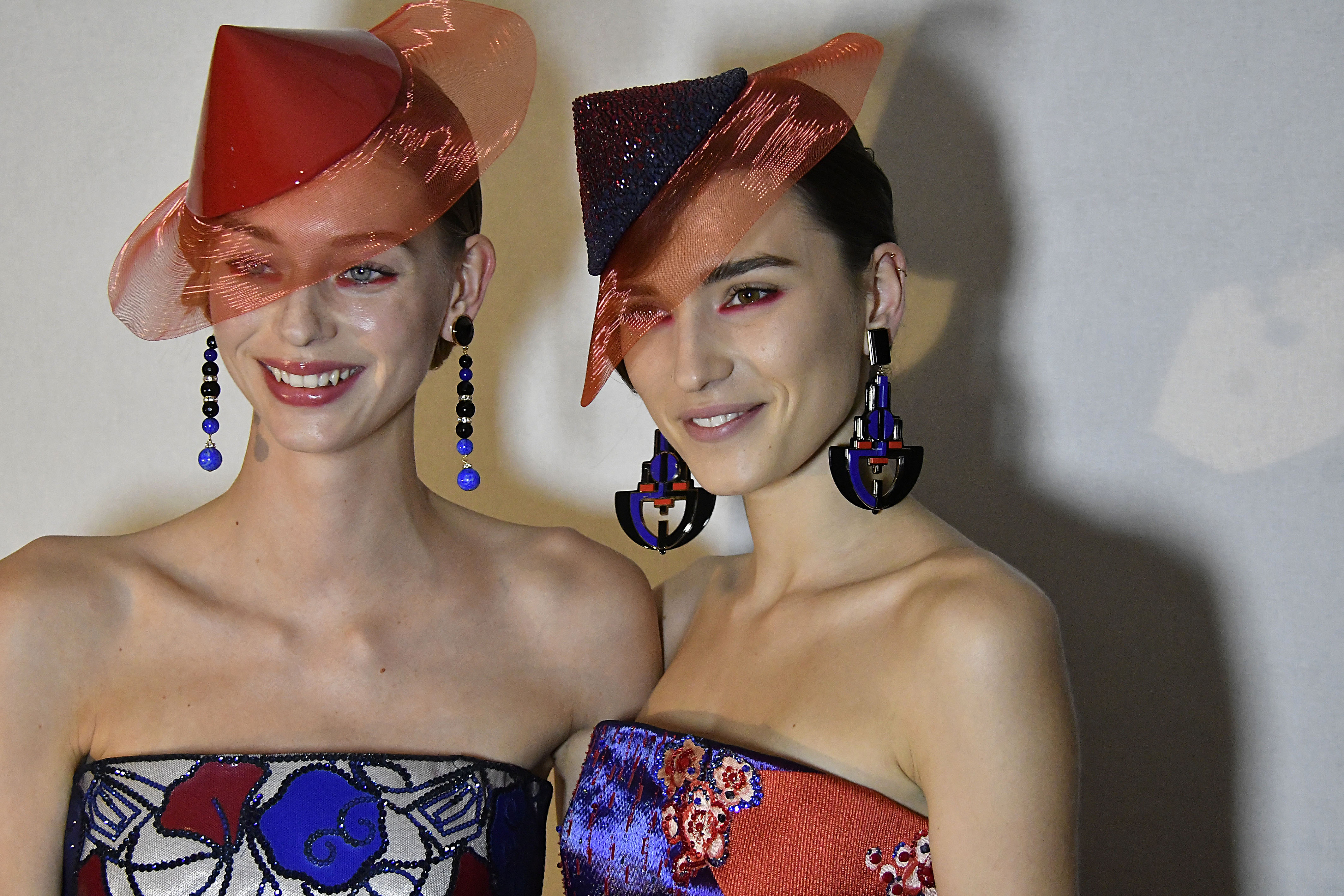 But if that were the only reason, every fashion show would end with a balloon animal poodle as a party favor and we'd call it a day. (Side bar: poodles were a major motif at Maison Margiela.) Clowns are something peculiar, and the other clowns of couture week show us just how much. Take the bouffons of Viktor & Rolf. They aren't clowns in the traditional sense, but actual fashion trolls: the splendor of couture rotted into memes. They are garnering attention not because they are spectacular, or breathtaking, or unbelievable (at least in any positive way). They are dumb, simple jokes, here to make us laugh, not from a place of joy but pawing at a crass desire for relevance or perhaps mere attention. A more sophisticated approach came from John Galliano's Maison Margiela Artisanal, where the designer's ongoing fascination with the chaos of the digital world put models in cacaphonically-printed playsuits and clown-like Mary-Janes.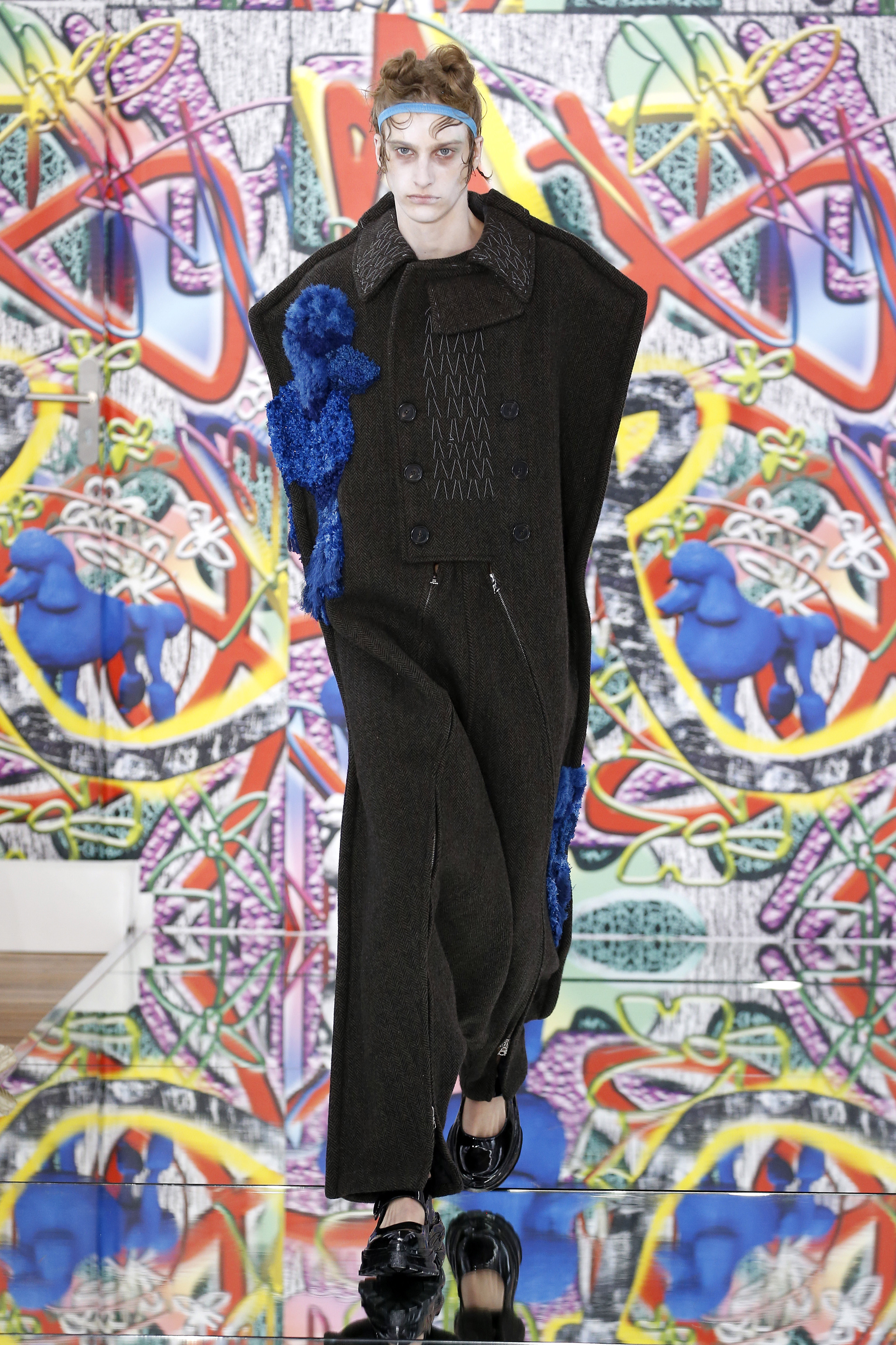 There is nothing sadder, of course, than a clown. "Sad clown" is practically redundant. And that is because when you are being entertained, you can't help but be aware of that from which you're being distracted. I was reminded of this at Armani, when my mind wandered from the spectacle for a moment, and I remembered that it was exactly a year ago that I was in that very room listening to Ulyana Sargeenko tell me she was sad that her racist note spoiled her show.
Of course, I don't think that all designers work out these kinds of anxieties in their creative output. But any producer of culture, especially one searching for newness and tasked with synthesizing the moment, will take these realities into account. In this clown-eat-clown world, I can't help but feel that the longer I look at the spectacle, the longer I let myself feel wowed, the sadder I feel that I have to escape in the first place.