Great Works of Art, Captioned by the Daily Mail
Nobody illustrates an image quite like the famed British tabloid.
Great Britain has given us many wonderful things—Cadbury Creme Eggs, Jodie Comer, and the steam-driven ploughing engine all immediately spring to mind—but perhaps its greatest gifts to the world economy are the Daily Mail's celebrity captions.
Founded in 1896, the British daily paper has been besieged by missteps for years, from a 1993 "gay gene" headline to more recent accusations of internal racism. Is it a reliable source? No, at least not according to English Wikipedia, but what it lacks in, uh, evidence-based journalism, it more than makes up for in celebrity caption nomenclature.
There's a particular rhythm to a good Daily Mail caption; almost Shakespearean in its floridity, the phrase overpowers the image in 99% of cases. Famous women don't go outside, they "step out"; expectant mothers don't simply exist, they "flaunt their bumps"; Priyanka Chopra doesn't wear an outfit, she "keeps it casual cool in orange blazer." The preferred verbiage eschews the boring "wore," instead favoring "sported" or "stunned in," and of course, any quotidian outfit is an excuse to "show off" a favored body part.

In honor of the Daily Mail's unique linguistic pyrotechnics, which rival Headless Body in Topless Bar on a near-daily basis, GARAGE has envisioned what great works of art throughout history might look like if the tabloid's writers penned their captions. Enjoy!
Hope I, Gustav Klimt, 1903.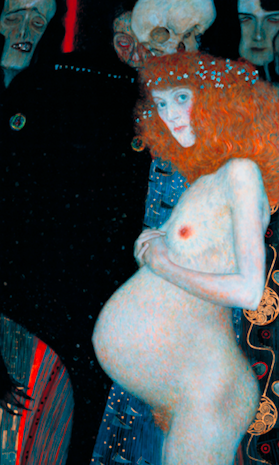 "Klimt's scarlet-tressed, oil-on-canvas beauty dared to bare her bump last century at an Austrian fete surrounded by skulls. BRAVE!"
Le Déjeuner sur l'herbe, Édouard Manet, 1862-63.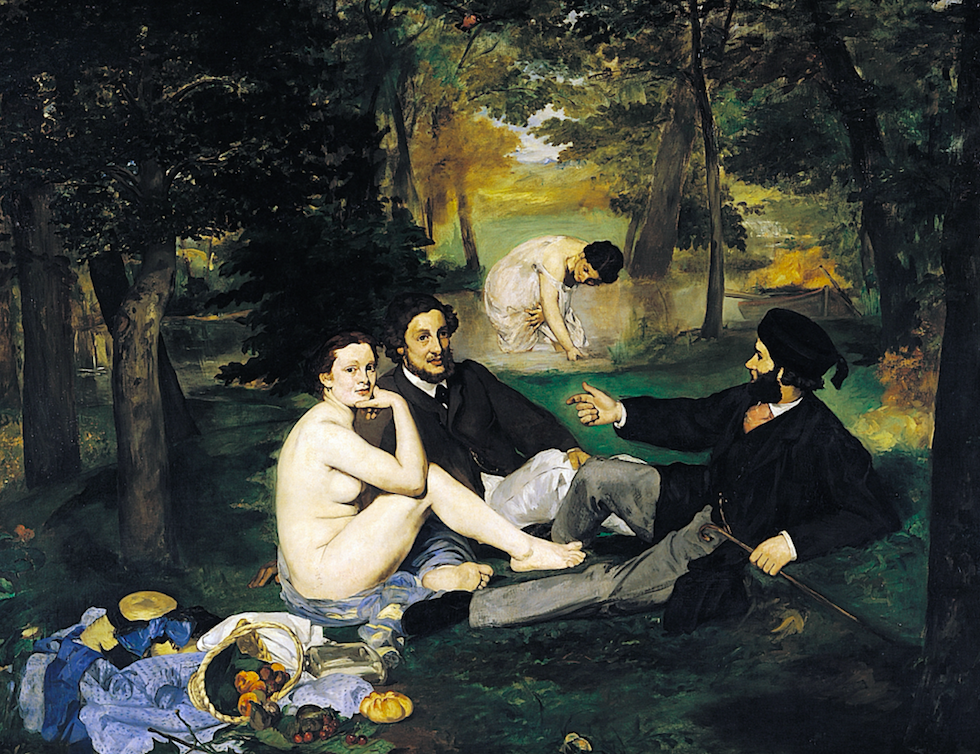 "Shocker! Manet's newest nymph steps out with TWO OTHER MEN and a WOMAN for a languorous picnic in the woods, sans clothes......what is she hiding???"
Whistler's Mother, Whistler James Abbott McNeill, 1871.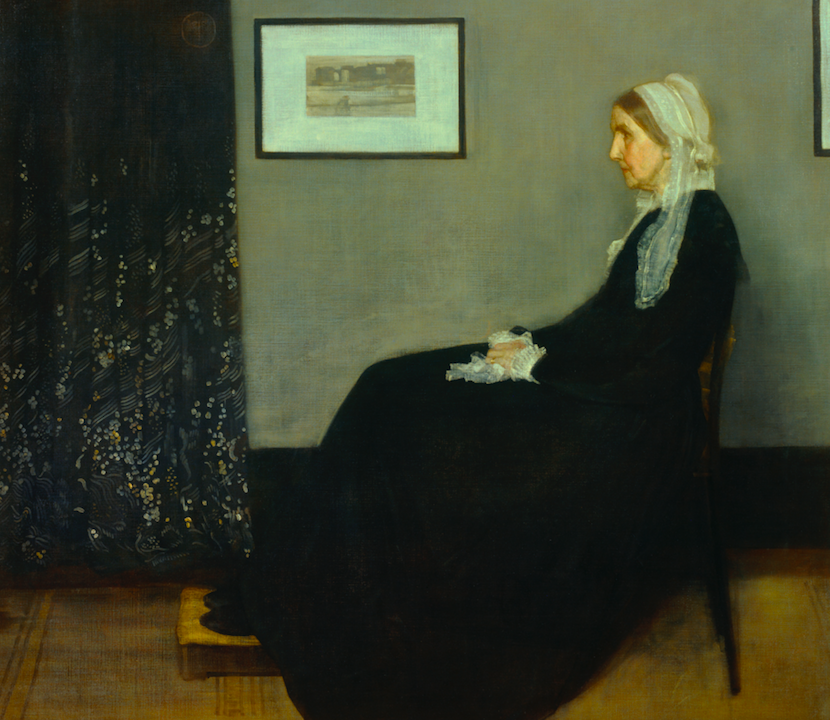 "Whistler's mum doesn't look a DAY over 140 as she sports a figure-flattering black cloak and chic white lace headdress; eat your heart out, Whistler's father!"
Nude Descending a Staircase, Np.2, Marcel Duchamp, 1912.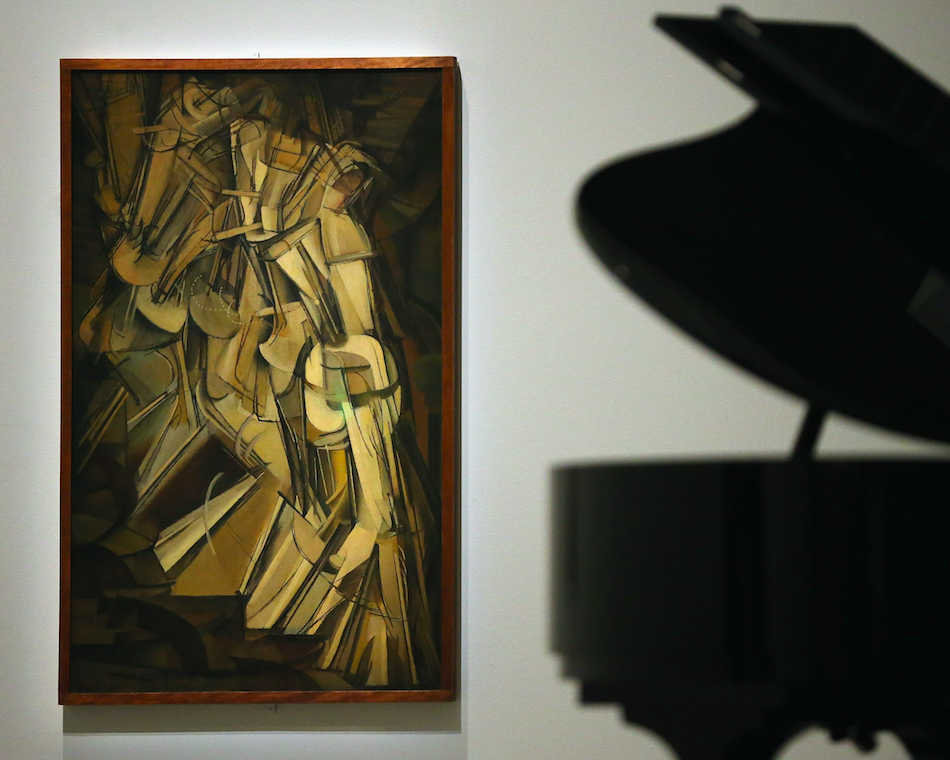 "Duchamp's Modernist nude is ALL SMILES as she descends a staircase in Paris, despite being REJECTED by the Cubists as being "too Futurist." Nonetheless, her head is held high!"
The Birth of Venus, Sandro Botticelli, 1482.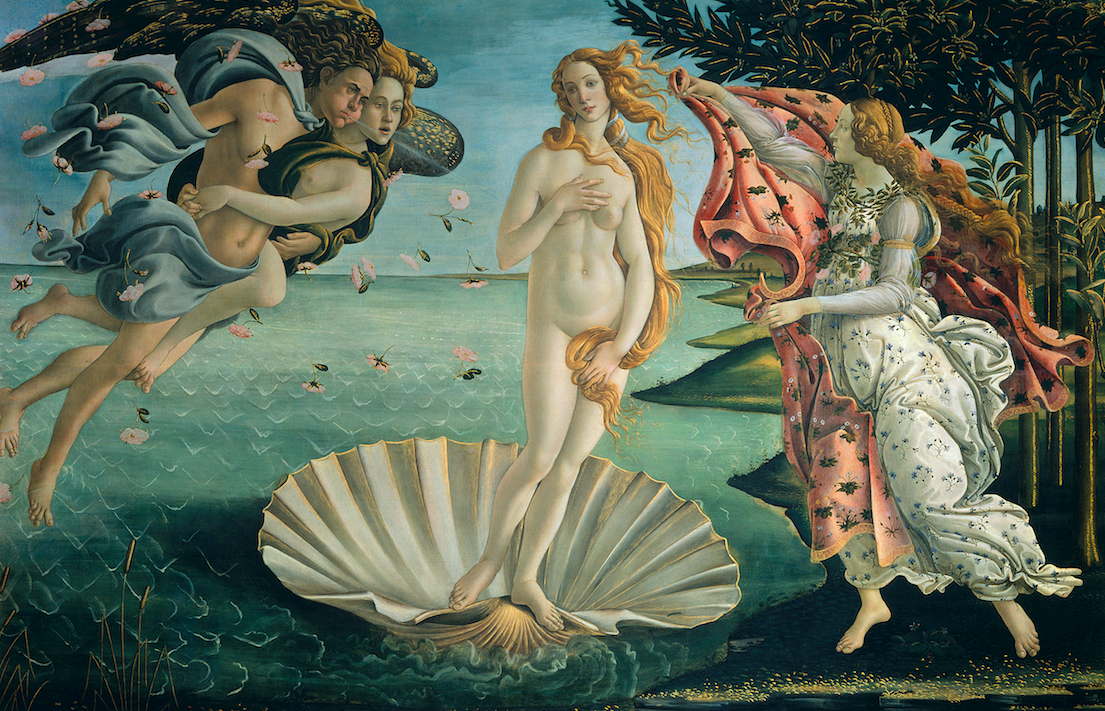 "Botticelli's bathing beauty flaunts her enviably toned physique seaside in a giant shell as her squad surrounds her; is her outfit sending a deliberate message to Cardi B? Click through to find out!"