Swipe Right On Johan Galaxy's Debut Collection
"I'm very into seriously dating my clothes. These days fashion feels like a one-night stand."
If you're lucky enough to follow Johan Galaxy's finsta, you've probably seen bits and snippets of his new collection coming together without even realizing it. The model, stylist and now designer—known for his work with brands like Thom Browne, Kenzo, and Telfar—has kept developments with his brand Vitesse quiet, but today, months of scattered iNotes, triumphant screenshots of emails with factories and what feels like thousands of reference photos have finally culminated in a unisex range of jackets, pants and t-shirts he's calling "Person of Interest".
"The idea behind 'Person Of Interest' is someone that is great, and has a large mass of potential," says Galaxy. "They are very forward thinking but they are outcasted because of their greatness. They aren't really understood, so they're being watched from afar."
We spoke to him about how his journey started in search of the perfect blazer, craving intimacy with our clothing, and James Brown's most inspiring non-binary fashion moments. Make sure to check out the entire collection the Vitesse website!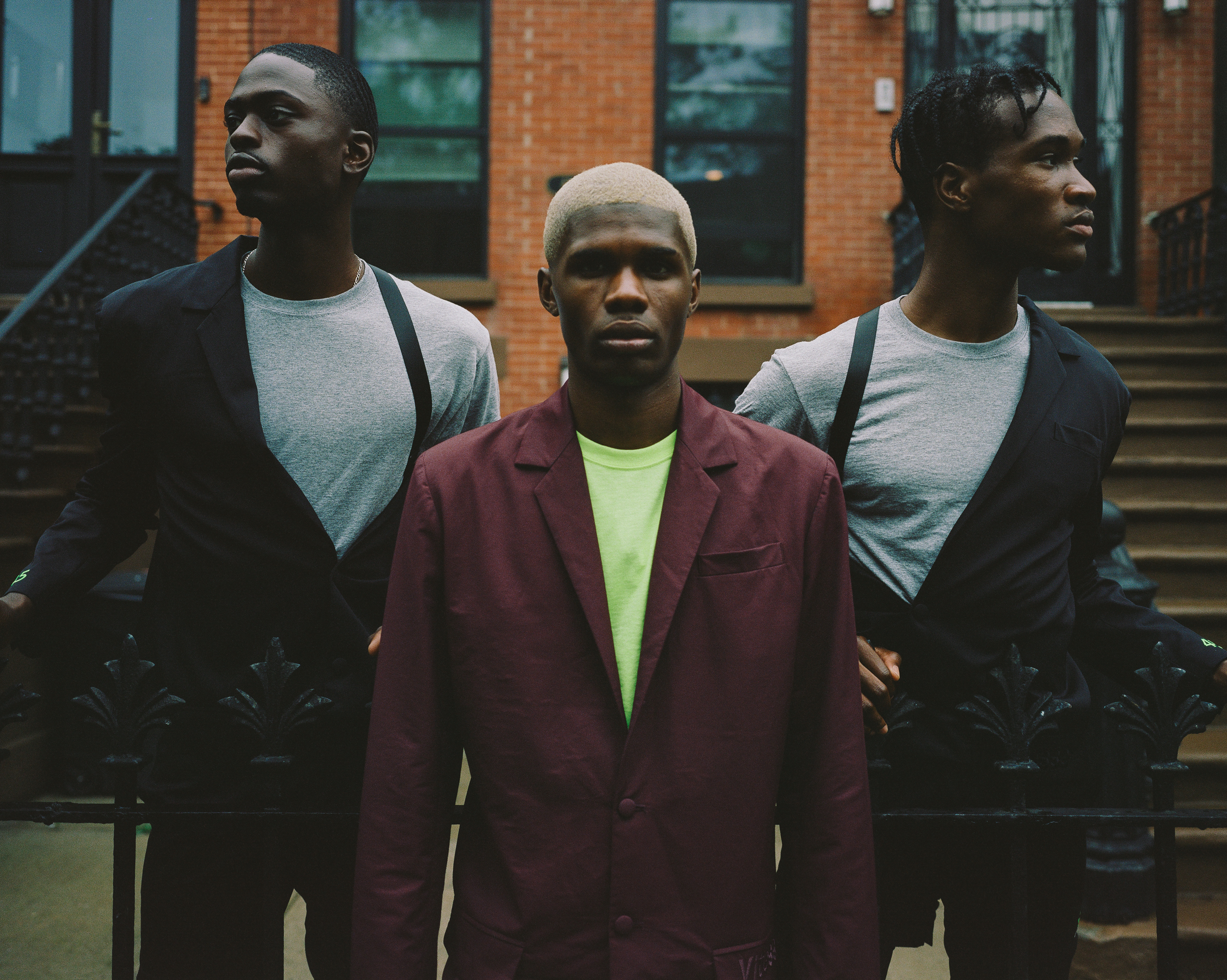 Tell me about how you got to the point where you were like, "I have a collection in my head."

For me, it really wasn't technically about starting a collection. My brother, Theo [Theophilous London], would always wear blazers that blazers fit him perfectly, so I set out to try and find a blazer that of suited me just as well. The fit was always too tight, or too loose, or the blazer was too long. Eventually I said to myself, "Why not I just make my own blazer?"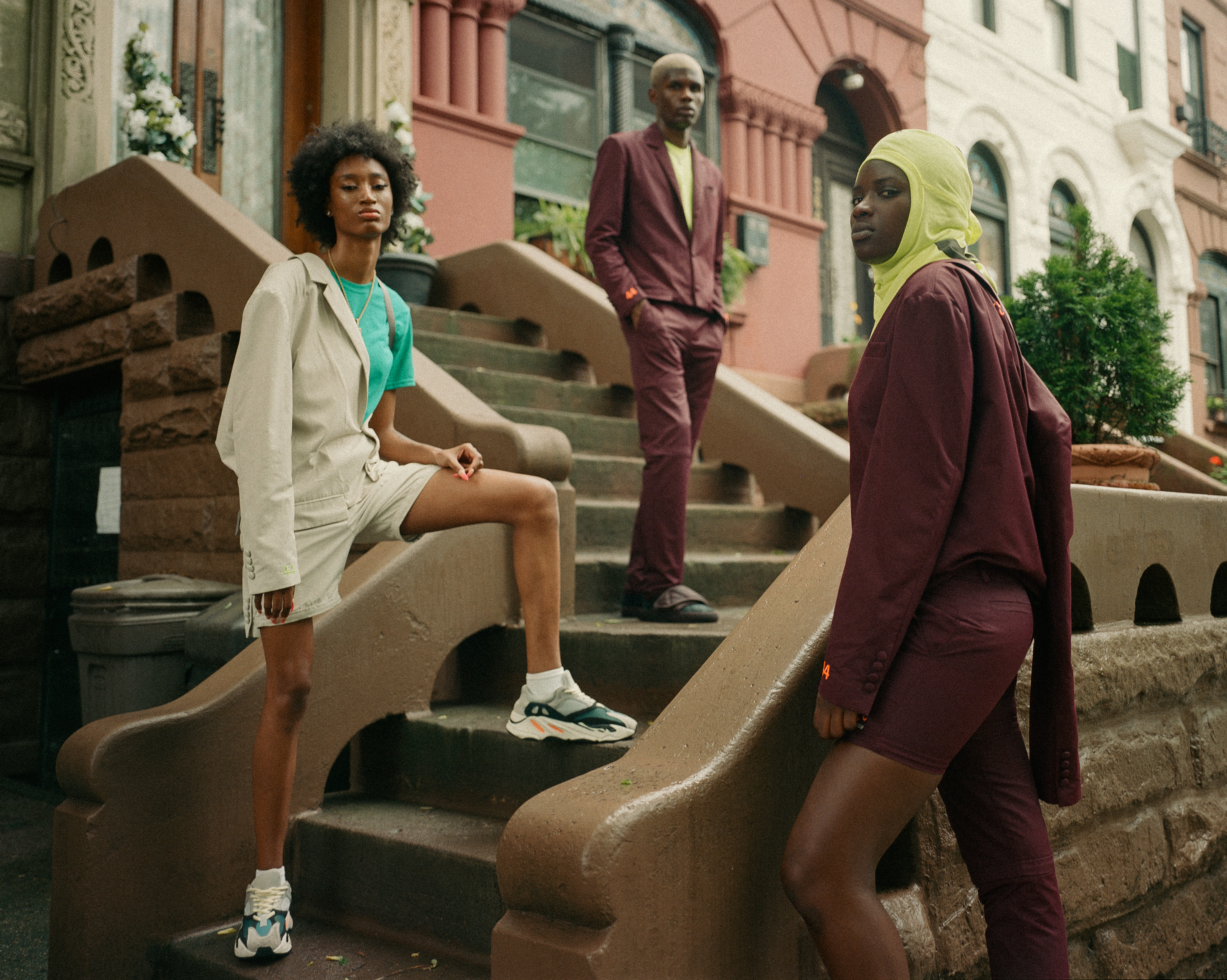 So many amazing brands have started there. I think The Row started when the Olsen twins were like, "We need to make the perfect t-shirt. " So how did it grow from there? What was the next step?

Then it came down to the pant. I feel like girls have it easier because they can just wear a long skirt or short skirt. They're used to having their legs out, so it's just I kind of I wanted to play with that idea of having options. Not to mention the fact that our weather is ever-changing.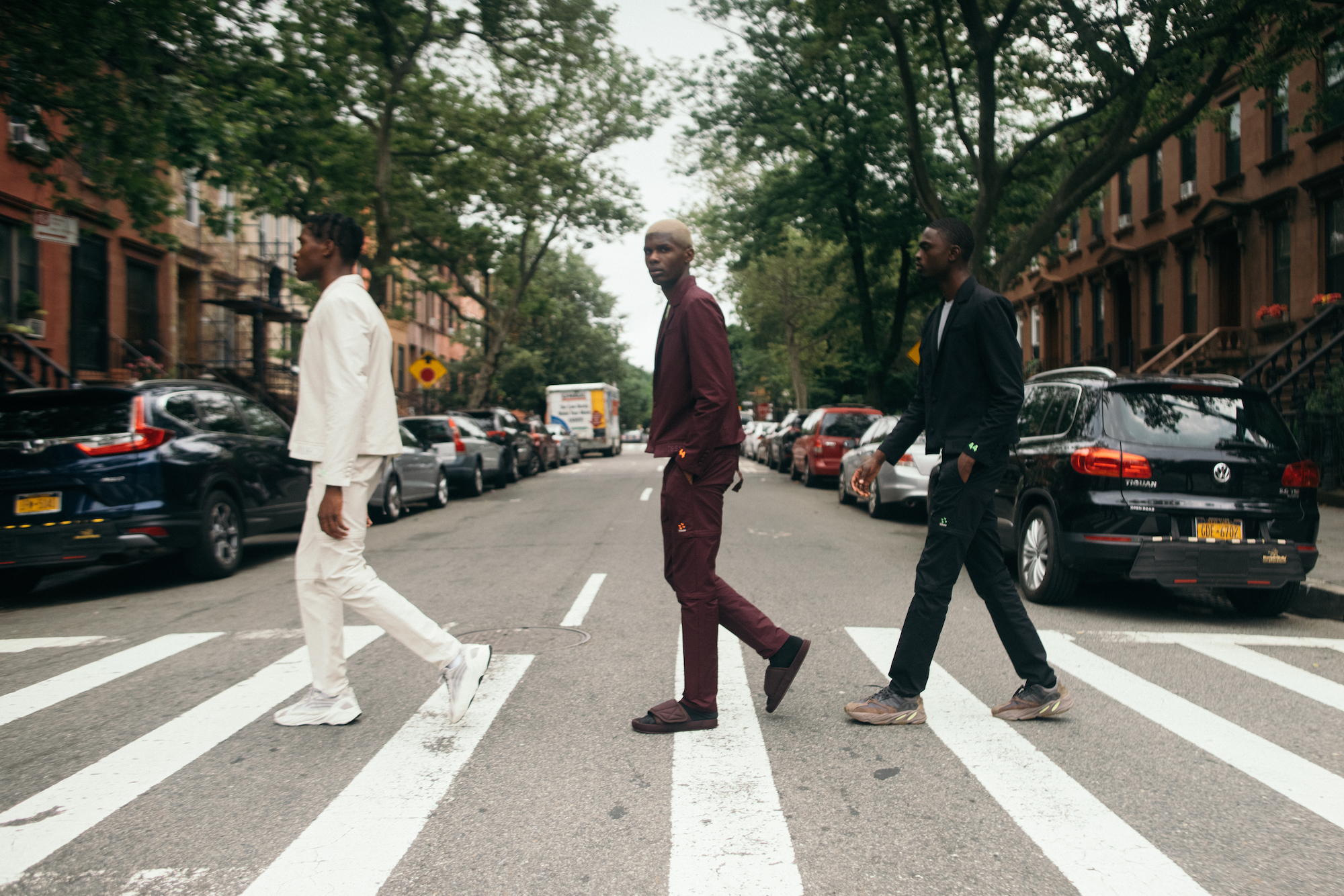 We're in a climate change world.

Exactly. So I wanted to have a climate changing clothing.

What are some key words that really came up for you during the process?

Speed. That's what Vitesse means, French for speed. Also vagabond. And outlaws. Ascending outcasts. That's kind of what the vibe was as I was creating. Then I started to think about James Brown and Michael Jackson.

Tell me about those references.

So starting off with just James Brown, it was just like crazy because I knew his music, but I never actually just looked at photographs of his shows, of his outfits. There's one picture of him standing by a jet in a sexy, skintight suit, and he's like just, feeling himself. He's touching his fro, and I was just like "Oh my god."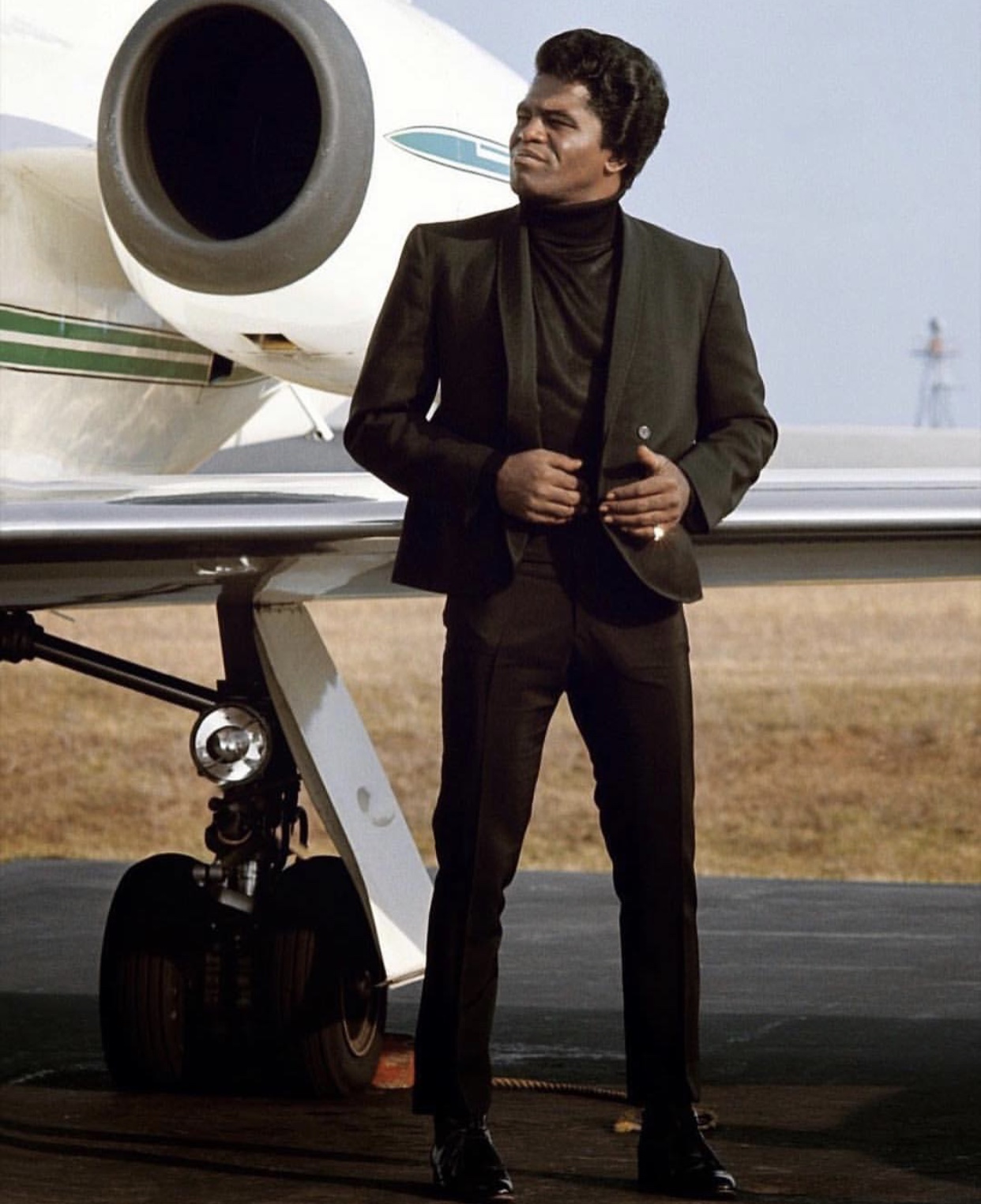 The hardest working man in entertainment.
Exactly. James Brown in his natural essence. I feel like nowadays people are buying clothes and there is very little connection. I think you should feel like you're in a relationship with your closet. I'm very into seriously dating my clothes. These days fashion feels like a one-night stand.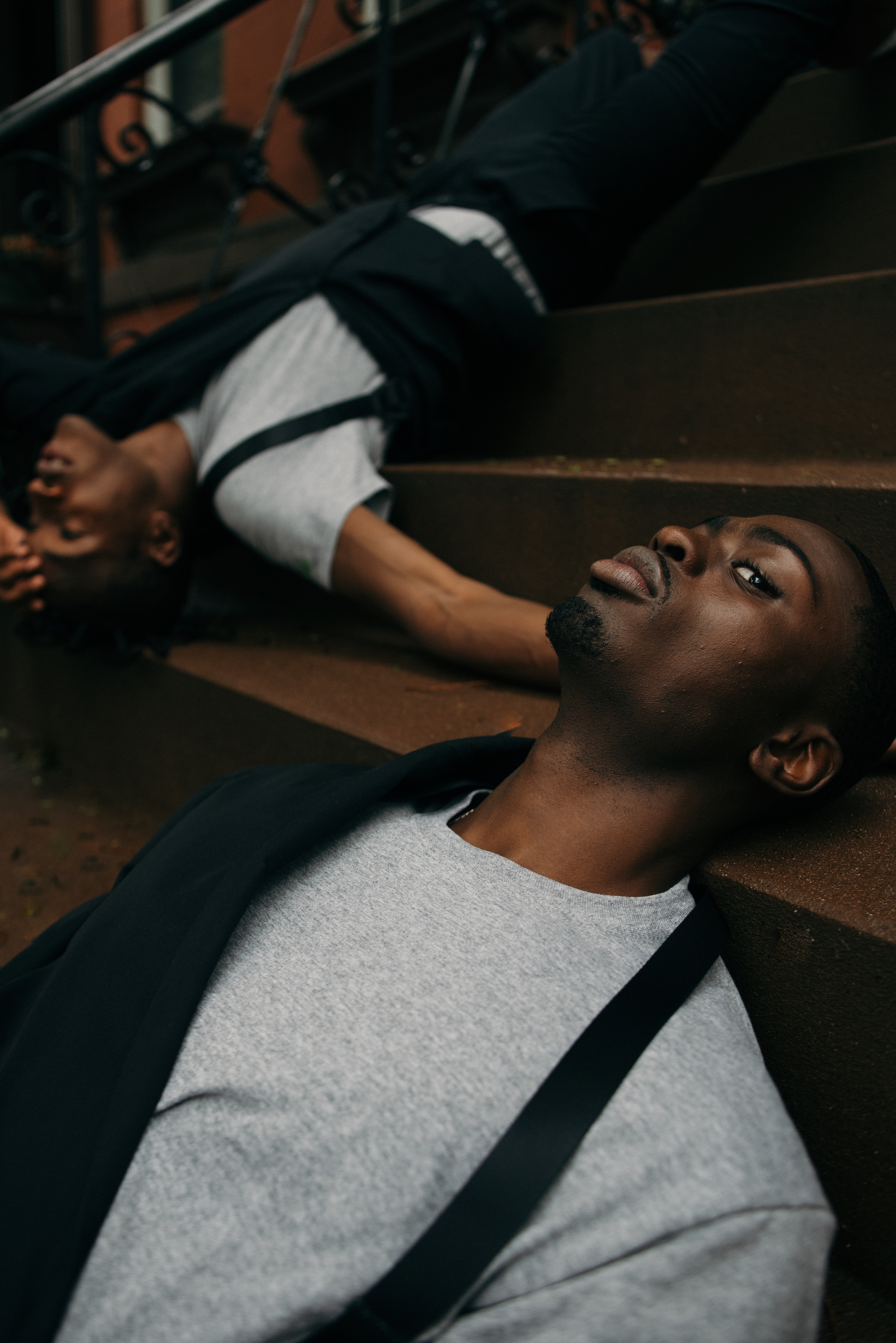 I also feel like that James Brown energy also functions to push the boundaries "masculine". So many of the rockstars of the 70s and 80s were embracing a non-binary approach to fashion. Was that a goal for you?

Exactly. I was raised by a single woman, so I've always been inspired by women. Imagine, before even being introduced to your father, you're being taught how to eat and speak and read do literally everything from your mother. Those guys got all the girls, but even more importantly they were able to be themselves. And I think that's cool.