Ashley Tisdale in a "Thou shalt spend" shirt and mini-scarf at the US Weekly Hollywood Holiday Shopping Party in Culver City, 2004. (Photo by Mike FANOUS/Gamma-Rapho via Getty Images)
Accidental Style Icon: Ashley Tisdale, Queen of Early-2000s Capitalist Excess
How I took a page out of Ashley's rhinestone-festooned, polka-dot book as an insecure, accessories-loving tween.
Ashley Tisdale in a "Thou shalt spend" shirt and mini-scarf at the US Weekly Hollywood Holiday Shopping Party in Culver City, 2004. (Photo by Mike FANOUS/Gamma-Rapho via Getty Images)
The year was 2005. Bush was president (again), Pope John Paul II was dead, YouTube had just been founded, and in the relative seclusion of a GAP dressing room on the Upper West Side, a twelve-year-old girl was quietly crying.
Reader, the girl in question was me. Why was I crying, you ask? Well, the answer is at once simple and incredibly complicated: jeans. I had just tugged on a pair of light-wash boot-cuts under my navy uniform skirt, in emulation of The Suite Life of Zack & Cody star and eventual High School Musical baddie Ashley Tisdale, expecting that the pairing would instantly take me from insecure, chubby sixth-grader to bona fide celebutante.
Sadly, the jeans just looked boxy and weird under the skirt; although I've now outgrown crying in dressing rooms (for the most part), the image of Tisdale on the red carpet still dances in my head, her skirt insouciantly paired with jeans, her long blonde locks reflecting light, her smile telling you that she knows exactly how much you want to be her.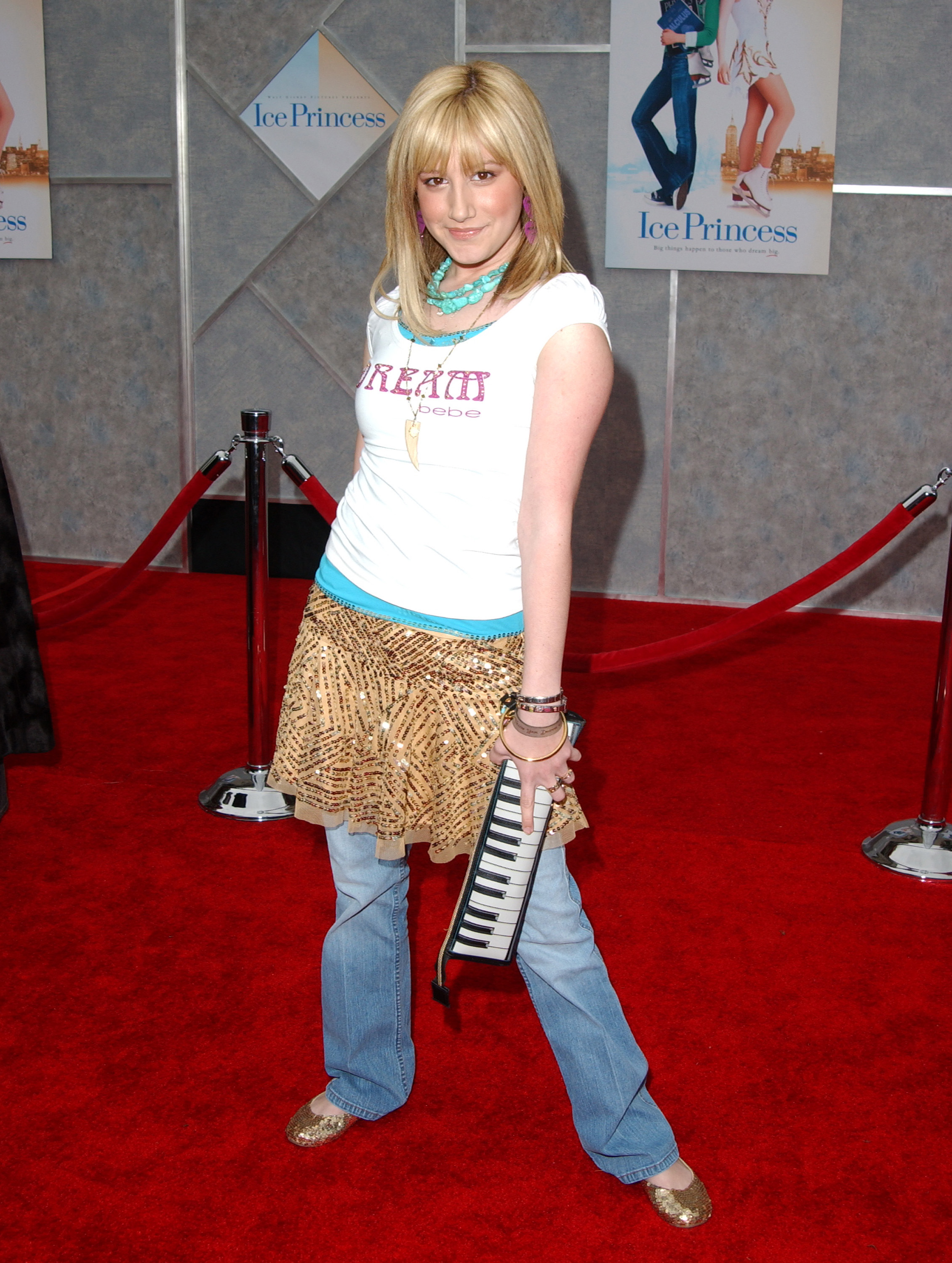 While Lindsay Lohan and Hilary Duff were the more obvious early-2000s style icons, my pubescent self focused on Tisdale because she felt, somehow, more attainable. While Lohan might occasionally step out in camo-print or a ribbon belt, and Duff might slant a bucher cap over her choppy layers once in a while, Tisdale was committed to doing it all at once; she'd wear a sparkly skirt, over pants, over a slip, with a necklace, and a hat, and a scarf, and a kicky purse.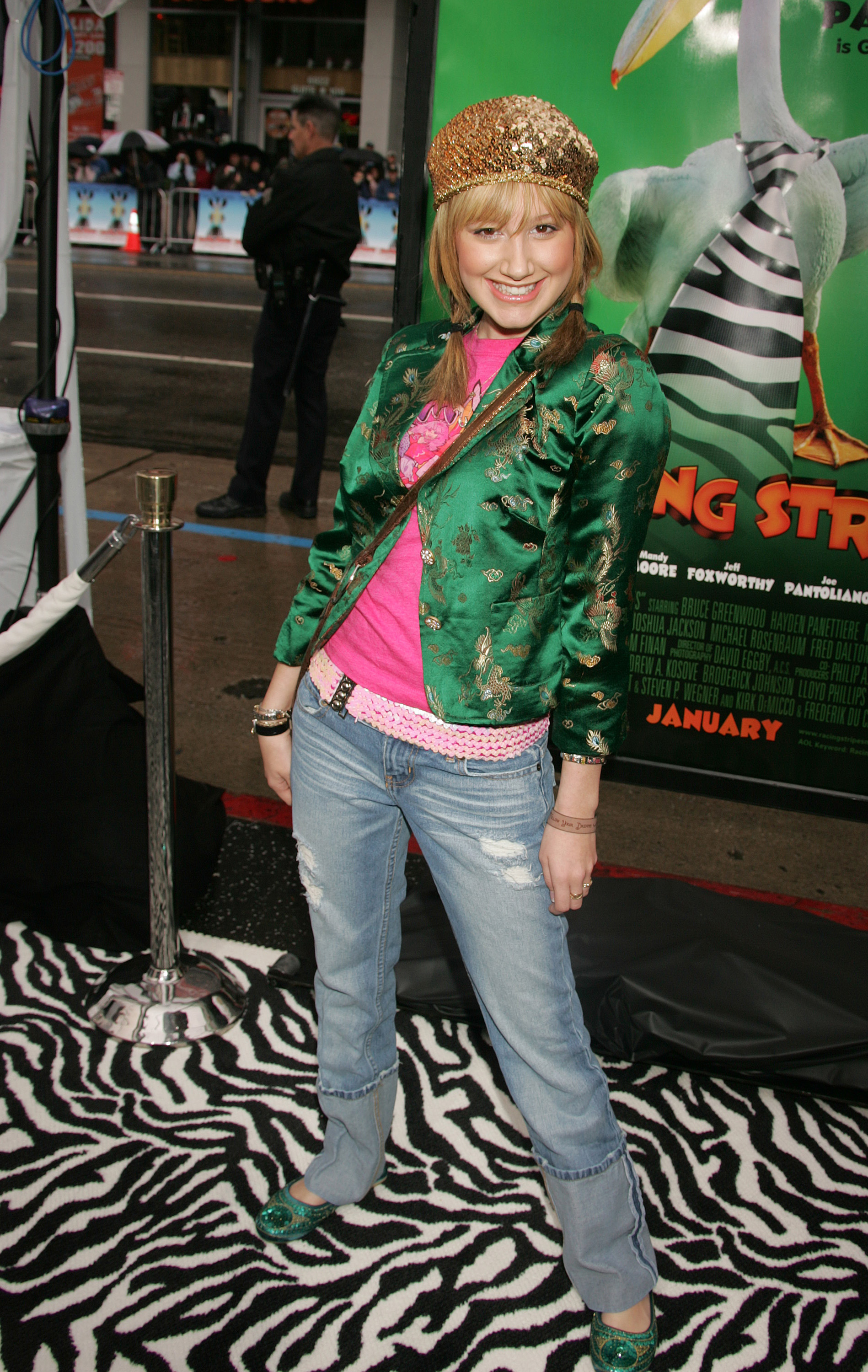 To my scarcity-driven tweenage brain—were there enough seats at the popular table that I might be able to occupy one? Would enough boys come to the spring mixer that I might get to dance with one?—there was something comforting, and wildly appealing, about Tisdale's staunch commitment to excess.
Unlike the top-tier popular girls of my class, the elegantly restrained Lindsays and Hilarys who dutifully followed the Coco Chanel maxim to "look in the mirror and take one thing off" before leaving the house, I took a page out of Ashley's rhinestone-festooned, polka-dot book and loaded myself up with status accessories, or as close to "status" as I could persuade my parents to buy me (aka Claire's Accessories replicas of the Tiffany heart charm bracelets that early-2000 New York JAPs and WASPs broke bread over.)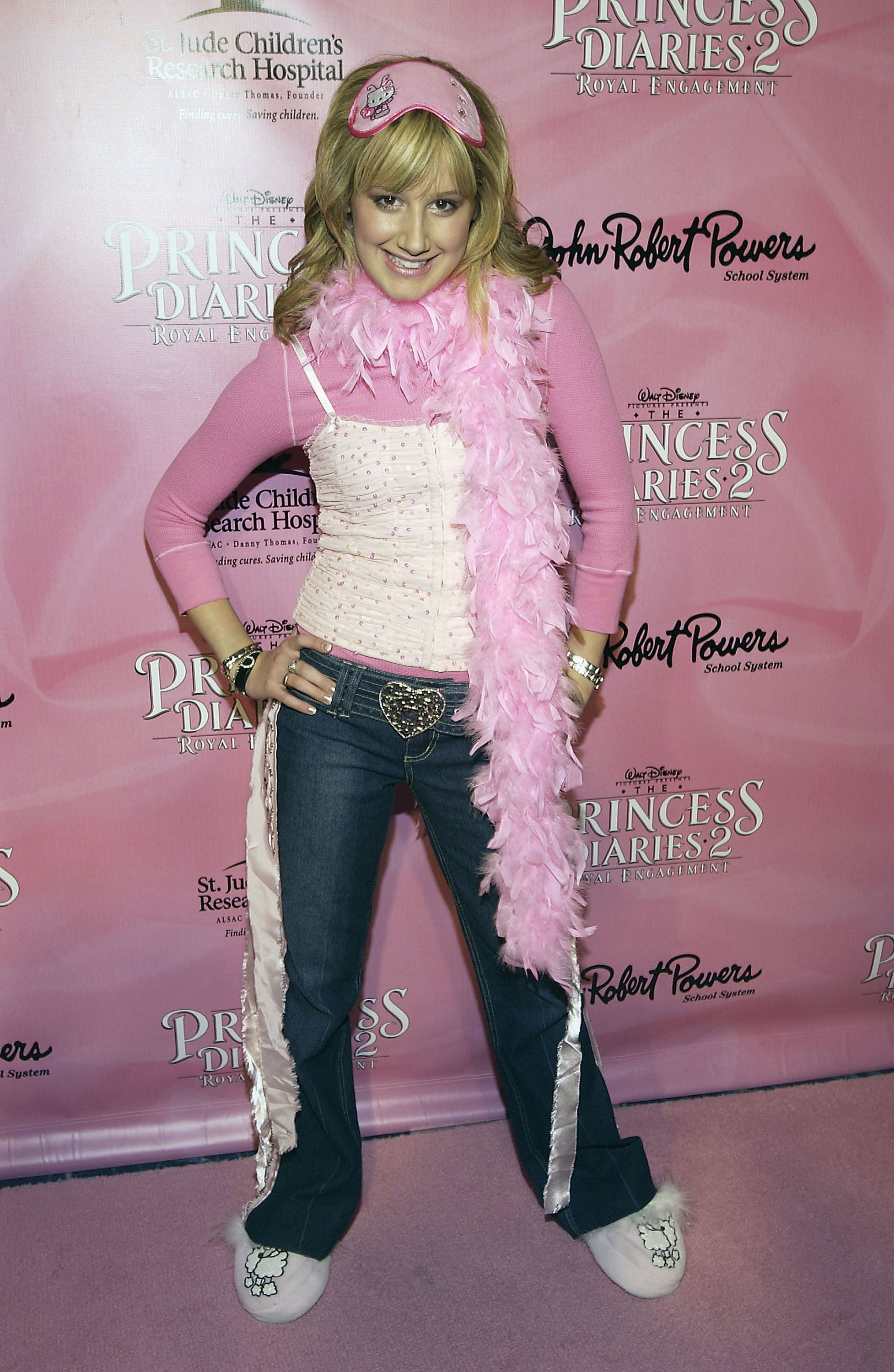 Just a few years after Ashley Tisdale walked various red carpets in a seemingly never-ending procession of peasant skirts, bejeweled caps and vaguely appropriative Asian brocade prints, the era of over-accessorizing would come to an abrupt end; soon, the Great Recession would turn minimalism into the official design scheme of seemingly every chic home interior, expensive shop, and cool girl's Instagram presence. Still, there's something irrepressible and kind of wonderful about Tisdale's beaming, bedecked early-2000s image.
As I look at Tisdale, I'm reminded of My Year of Rest and Relaxation, Ottessa Moshfegh's chronicle of privileged pre-9/11 New York. In particular, I think of the unnamed hot-girl protagonist's try-hard best friend, who douses herself with Tommy Girl perfume, carries a fake Gucci bag and lusts after hot-girl-protagonist's extensive sample-size wardrobe. Here is another not-quite-popular girl who tries, and fails, to dress the part; ultimately, though, I'd rather be a Reva or an Ashley, draping myself in every accessory in my closet and bravely facing the world, than a nameless popular girl in tasteful, boring neutrals.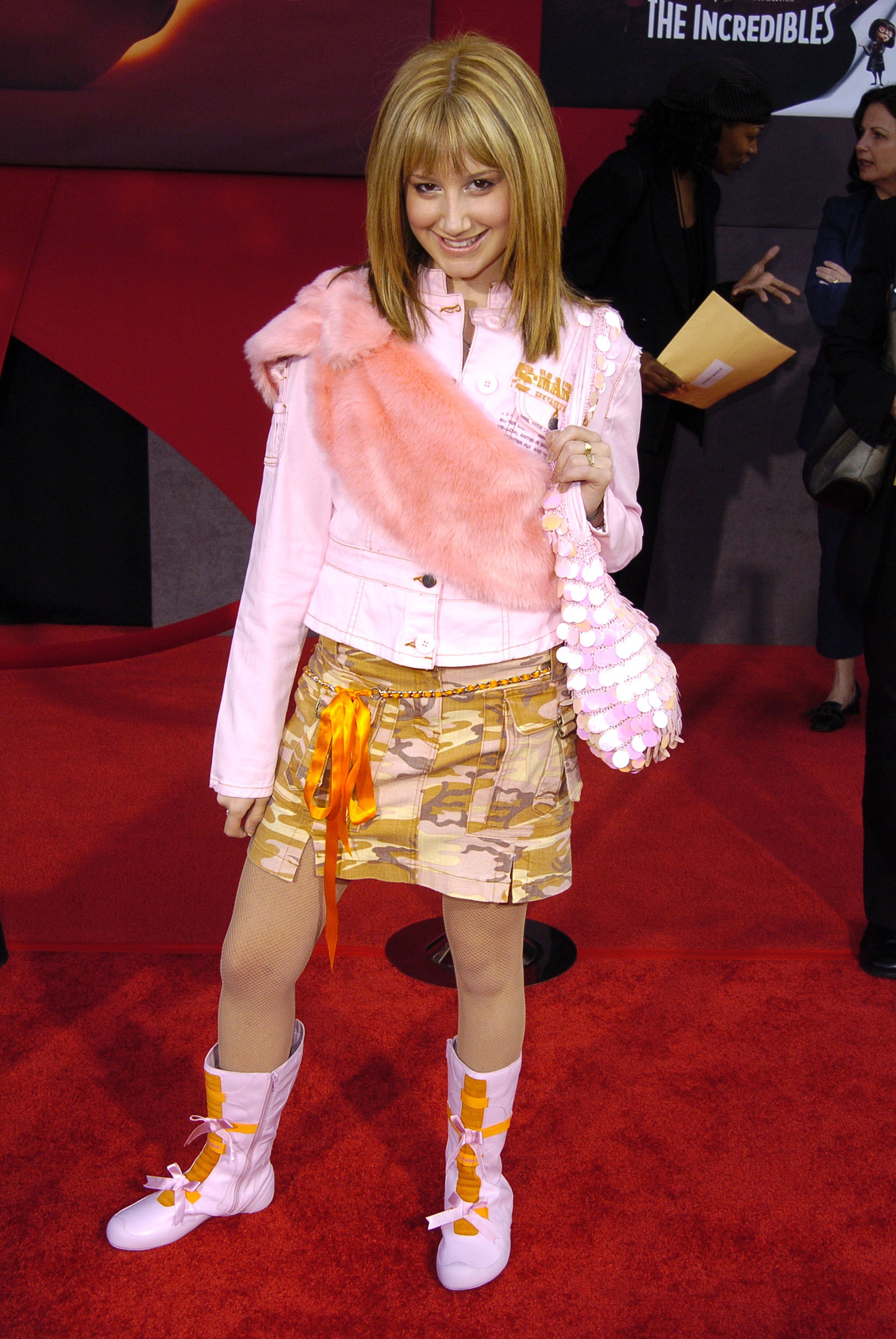 The other literary reference that Tisdale's early-2000s assemblage of looks calls to mind is a somewhat more prosaic one, from Louisa May Alcott's 1868-69 novel Little Women. As the March sisters discuss the importance of modesty (ever the watchword for women in Alcott's day), their mother, Marmee, explains, "[Accomplishments] are always seen and felt in a person's manner anc conversations, if modestly used, but it's not necessary to display them." Jo, the most spirited of the March sisters, agrees in response, "Any more than it's proper to wear all your bonnets and gowns and ribbons at once, that folks may know you've got them."
With all due respect to the March women, and to Jo (who was queer, sorry) in particular; this simply ain't it, chief! As Tisdale's style demonstrates, sometimes wearing everything you've got, all at once, is the move. Frankly, our current muted, neutral-hued Instagram monoculture could use a little more of it. Ribbon belts and whimsical purses for all! Huzzah!