Halston, 1973. Courtesy of Charles Tracy.
Frédéric Tcheng and Tavi Gevinson on Halston's Legacy
The new film 'Halston' explores the meteoric rise of a man once dubbed "the most successful single individual in the history of American fashion."
Halston, 1973. Courtesy of Charles Tracy.
Whatever happened to Halston? That's the question director Frédéric Tcheng set out to answer in his new documentary Halston, which premiered at Tribeca last month and finally reaches theaters today. Dubbed "the most successful single individual in the history of American fashion," Tcheng explores Halston's meteoric rise, the sale of his brand, and the many owners it changed hands with that resulted in a highly publicized fallout, with Halston eventually being excommunicated from Halston Enterprises, the company he worked so hard to build. Tcheng and producer Roland Ballester sat down following the Tribeca premiere to discuss Halston's legacy—and future.
In addition to Halston's close circle of friends and family who appear in the film, Tavi Gevinson plays a fictional narrator (yes, a fictional character in a nonfiction film) as an archivist-cum-detective. Why a fictional role in lieu of the traditional voice-over narration? "I would've been happy to do just voice-over," Gevinson tells GARAGE. "But I think the character gives the audience a way in—the way Fred talked about it, I think it also gave him a way in, as a filmmaker and kind of detective."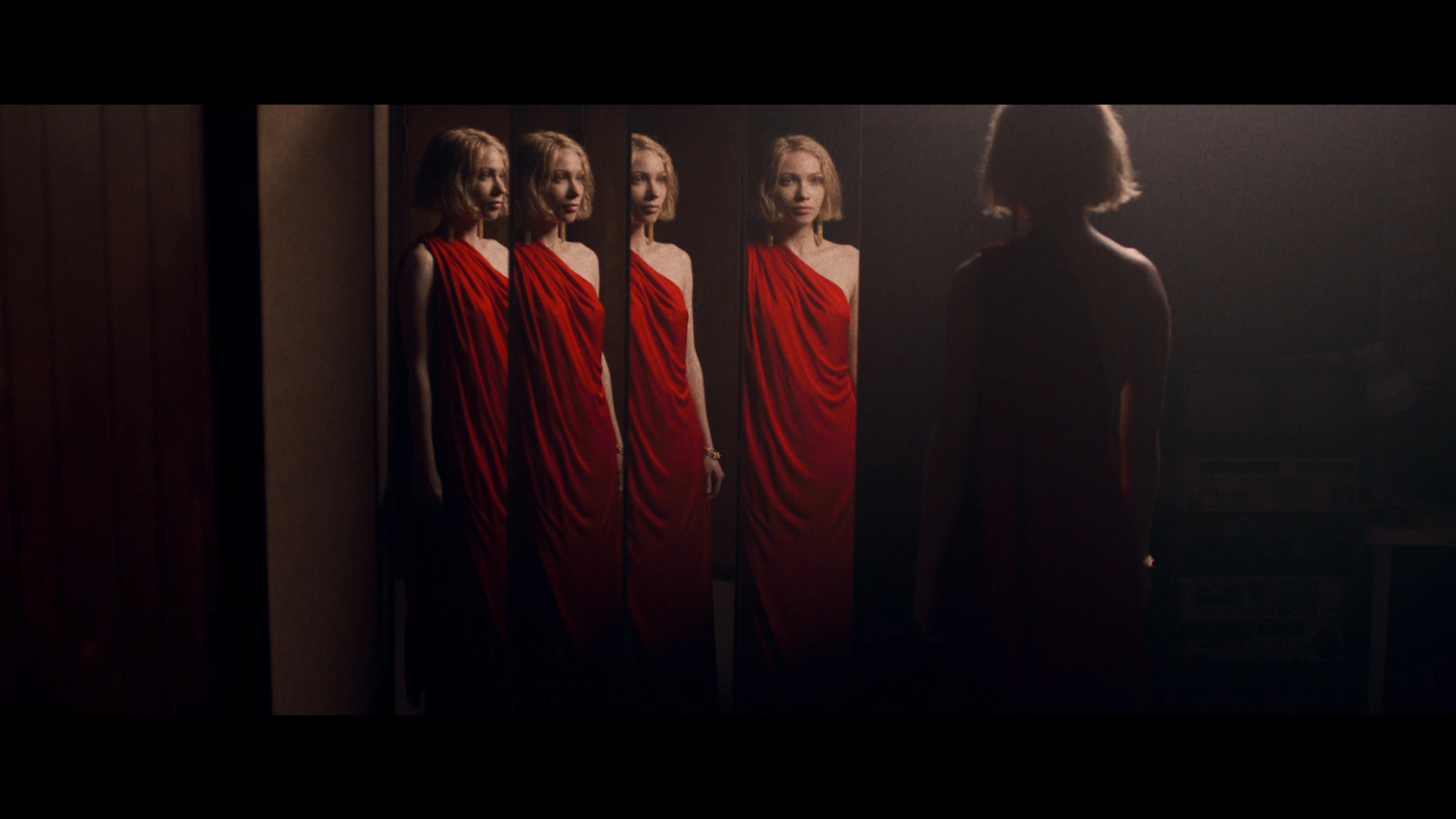 Tcheng and Ballester combed through more than 215 tapes, many thought to be lost, starting with the archives that Halston's niece Lesley Frowick had collected. Like Gevinson's character in the film, they sought not only to find Halston, but to uncover the truth of his much-publicized ascent and subsequent demise. "In many ways Halston was unknowable," continues Gevinson. "Fred talked about him as a Jay Gatsby without a Daisy Buchanan, or a Citizen Kane without a rosebud.""For me, he's like Citizen Kane, because his life is just so big and tells you so much about where America was at different points in history," says Tcheng. "He's also like the Don Draper of the '70s. It's not the advertising world, but he's that level of complexity. He's also Steve Jobs; you can see the turtleneck and the perfectionism, and some of the problematic behavior," he adds. "His story is just quintessential America for me. It's what attracted me to this country, and it's the idea that you can build a whole world for yourself."
Pat Cleveland, Karen Bjornson, and Alva Chinn are among the Halstonettes (the assemblage of Halston's models and muses) who feature in the film to describe his character and legacy. Each describe in detail how wearing Halston's designs made them feel; the word free echoes through each of their testimonies. Watching archival footage of them gliding down the runway, it's clear what they mean. Like a second skin, it's as though they're not wearing anything at all, but they twirl anyways.
At the film's finale, Gevinson, clad in a bright red original Halston, slowly steps up to a trifold mirror. Stretching one arm out, she slides the fabric gathered at her shoulder down, transforming the look from sleeveless to a sleeve, and smiles. Gevinson later describes the feeling in a similar way: "It moved very freely and literally seamlessly, and new shapes appeared if I made just the slightest movements or adjustments," she says. "It had this aura and I was trying to be very mindful."
I ask all three if the house of Halston could stage a comeback, particularly since the style and influence of the '70s has been seeping into many of the major lines today. Halston Heritage, one of the many diffusion lines that had been introduced, still exists, but Halston Enterprises shut its Olympic Tower headquarters five months after his passing. "I don't know!" writes Gevinson. "Halston made something that was bigger than him in the aesthetic and commercial sense, but I don't think you can just reproduce that style into infinity and consider it a continuation of his spirit or philosophy. If he had lived longer and continued to design, he would have grown and evolved, too, and that is what a brand has to do. Not just pay tribute over and over." Tcheng agrees: "Halston was the face of the brand, and he understood that it was going to be difficult for the brand to survive without him." But, adds Ballester: "There's been a consolidation of the Halston brands, and they've decided to refocus and push it forward. They're in the midst of those efforts. I have good expectations for them."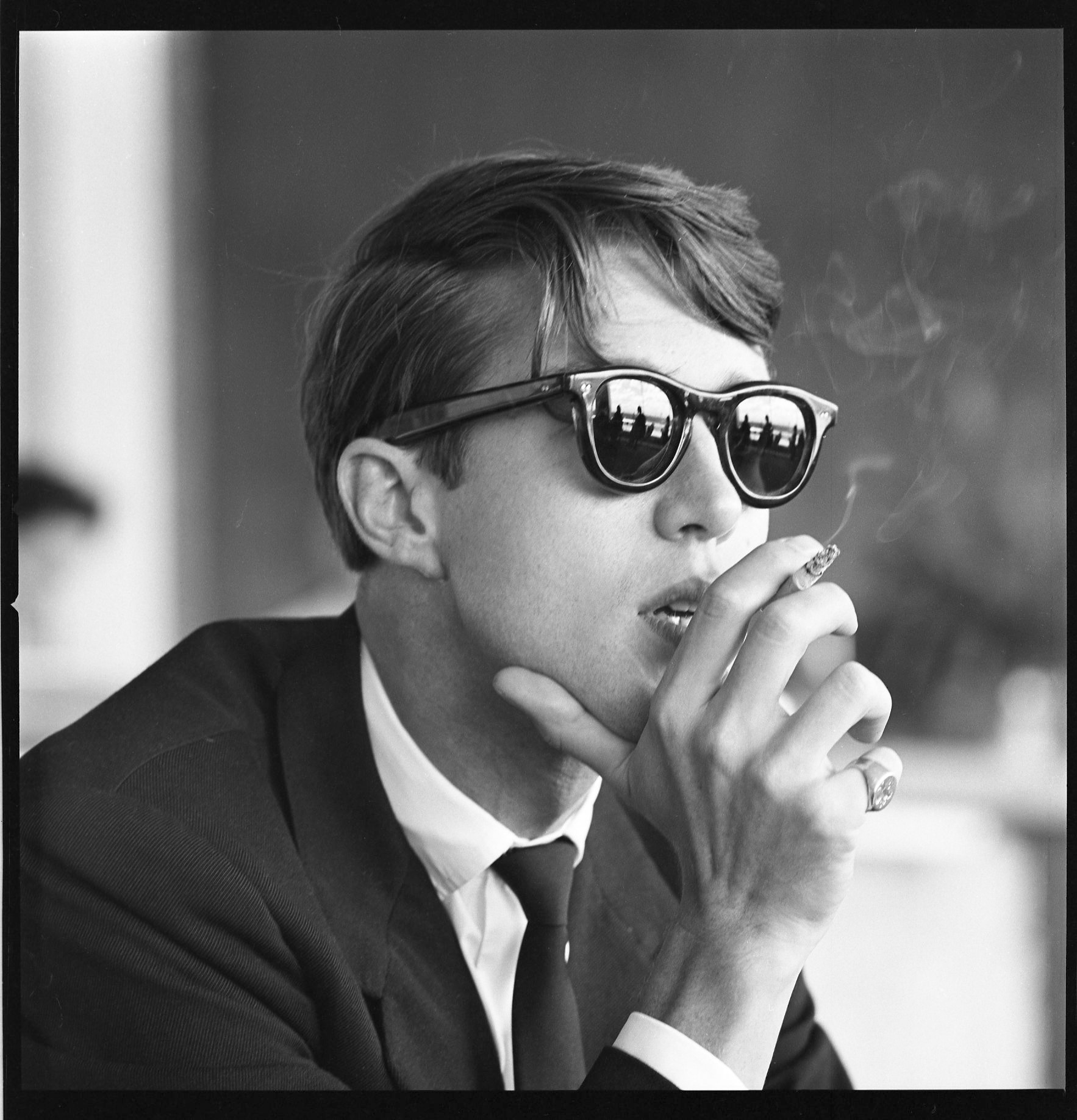 While much of the film is a paean to the designer, Halston is unwavering in depicting the good and bad. Previously unaired footage from a documentary showcasing Halston's trip to China reveals a frustrated artist intent on painstakingly controlling every moment, even directing the way his workshop walks into the room. "Nobody's going home tonight until we get this right!" Halston says in the tape, exasperated. While it's easy to dismiss the corporation that banished him as unfeeling or devious, Halston shows the flip side of unfulfilled obligations and mistreatment of his staff, all well-documented in the lead up to his firing.
"The tragedy is that creative people and business people speak a different language, and they approach things from a different point of view," continues Tcheng. "From the business point of view, the businessmen are correct: Halston was not fulfilling his part of the deal. They owned his name. They needed to make money, and the only way to do that was to ask Halston to stay home. So that's their perspective. From Halston's point of view, he built this empire, [which] took him a lifetime; it's his name on the door, he's the face, [it's his] sweat, blood, and tears, and these businessmen shouldn't have the right to take his company. I think both are right. It just depends from which side you stand, and which loyalty you have."
Having begun her own business at a young age, Rookie, which ceased publication in 2018, Gevinson found new meaning in its end. "Halston's life had been sort of cinematic by his own design, and I'm very drawn to stories like that—people who create beauty as a means of control," she says. "Halston was making one movie of his life and then it became something different as the conflict between his art and lifestyle and the business all came to a head. When we shot the scene of me taking company orders to erase all of Halston's tapes, and all that archival footage was flashing before me, the thought came to me—when you build a business, you are building a little world. You have your own rules for the world, and you have your cast of characters, and you have all these ideas around how it can outlive you or your direct involvement. When that goes away, it's a loss."
A few final tapes flicker on the screen at the film's end. An interview with Halston appears. "Is success fun?" he ponders. "Oh sure, it's fun, and it's not fun, and it's upbeat and downbeat and everything else, you know. But, as my mother says, it's the price you have to pay."
Halston is open in select theaters today.
Tagged: