Photo via Glenstone website.
An Ode to the Single-Collector, 'Niche' Museum
Why brave the chaos of a MoMA or a Met when you can go on a hyper-specific adventure worth traveling for?
Photo via Glenstone website.
Museums built to house a single person's art collection are the best kind of vanity project. When the museum is actually just that person's house? Even better. When done right, a one- or two-collector museum has a distinct point of view, a personality that comes with benign quirks, wackily themed rooms and odd hours. There's something innocently voyeuristic about seeing multimillion dollar works of art at a more intimate, human scale. You get to imagine what it might be like to have a Picasso in your foyer, how your day might begin if there was a Serra looming outside your bathroom window. Sometimes the story of how a particular piece ended up there is as interesting as the story of the piece itself.
There are a few contemporary examples that have lodged themselves into the collective consciousness through sheer Instagrammed repetition (see: Yayoi Kusama's pumpkin-by-the-sea at the Benesse Art Site in Naoshima or whatever is on display at the Brant Foundation at any given moment). The ultimate version is probably the Peggy Guggenheim Collection in Venice, which, even after being absorbed into the Solomon R. Guggenheim foundation back in the in '70s, still retains many of her eccentricities, like the graves of her dogs in the garden, marked by an engraved slab of stone a few feet away from a bulbous Henry Moore. And, of course, places like the Frick in New York or the Doria Pamphilj in Rome were the Broads of their respective eras.
But there are plenty more, including a spate of newcomers (and a few highly hyped announcements, like Linda Pace's David Adjaye-designed Ruby City, set to open in San Antonio in October).Here, a selection of our favorites from around the world.
Magazzino Italian Art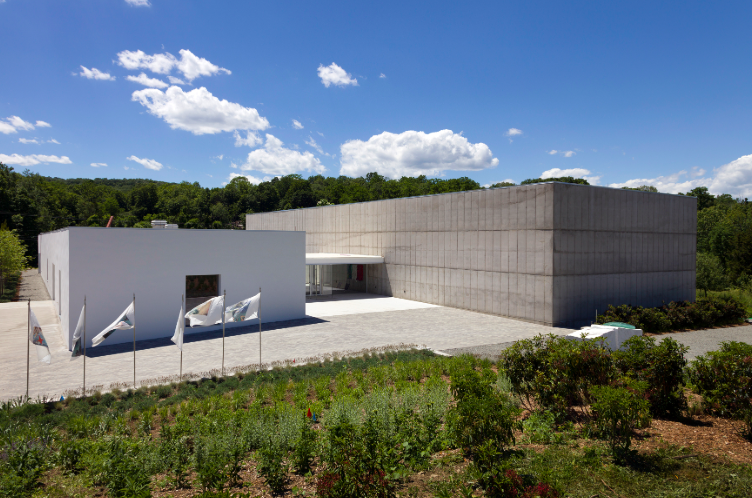 Cold Spring, New York
On an unassuming stretch of NY Route 9, between a sheet glass supply store and a barbecue restaurant, there's a striking bunker filled with Italian contemporary art (plus a 5,000-book library). Co-founded by Nancy Olnick and Giorgio Spanu and opened in 2017, the space is currently devoted to their core collection of Arte Povera, with room after room filled with work by the movement's central figures: Incredible Alighiero Boetti tapestries and ballpoint pen pieces, Giuseppe Penone's trees, and Michelangelo Pistoletto's mirrors. Don't miss the neon Liliana Moro piece above the water fountains or the posters in the bathrooms.
Open Thursday-Monday, admission is free.
The Bunker Artspace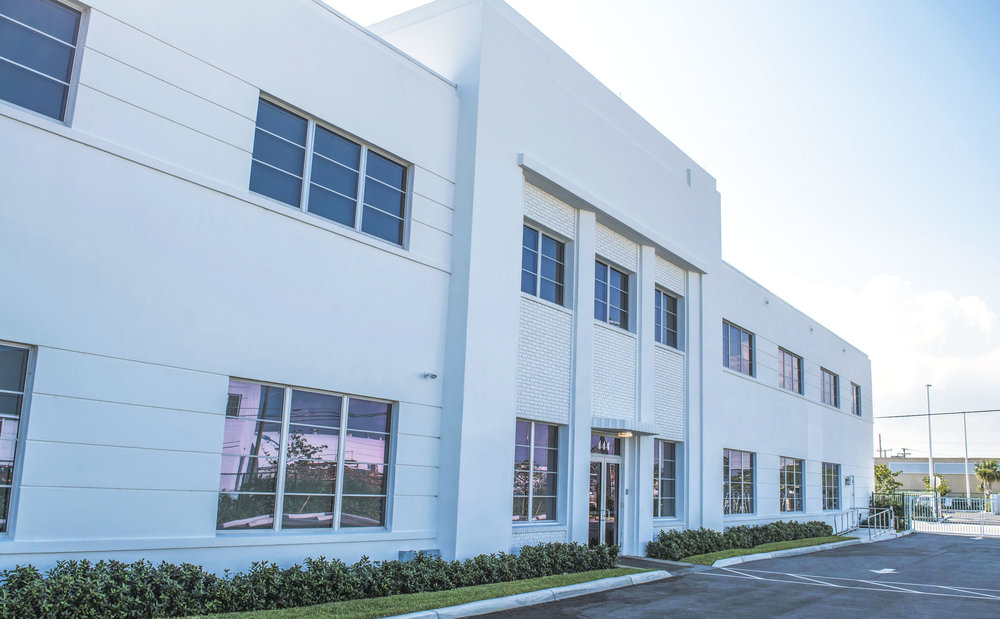 West Palm Beach, Florida
Ur-collector Beth Rudin deWoody first moved a share of her eclectic collection to this former munitions armory off of South Dixie Highway back in 2017. Every room is packed, and often themed. There's just so much stuff to look at: An intimately scaled Kehinde Wiley might hang next to a Warhol sketch, or a coffin made to look like an old Nikon camera sits across from photographs by her husband, Firooz Zahedi. This past December, she invited curator E. V. Day to create a display in the crate room of pieces casually arranged, partially in their storage boxes to an almost radically informal effect.
By appointment only.
https://www.thebunkerartspace.com/
Yuz Museum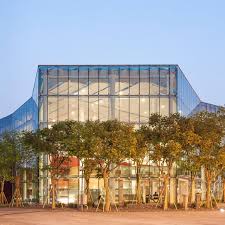 Shanghai, China
Chinese-Indonesian entrepreneur Budi Tek first opened the West Bund outpost of his collection in 2014. Housed in a former airplane hangar, it specializes in contemporary Chinese art (right now, there's a solo show of cozy, thoughtful paintings by Chen Ke). There's also a permanent installation of Random International's Rain Room, probably one of the the most blockbuster-y pieces of art of the past 20 years..
Open Tuesday-Sunday, admission is 60 Yuan (around $9).
Glenstone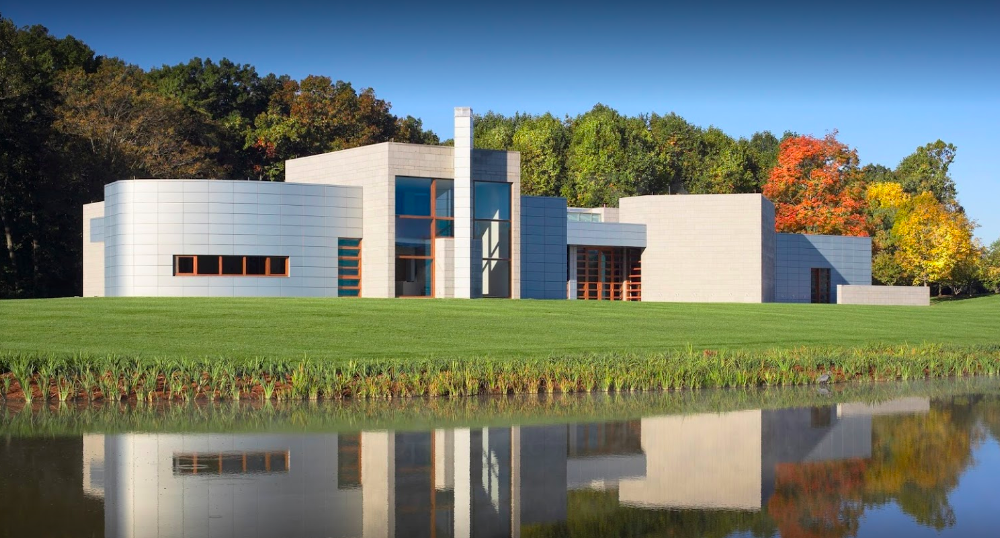 Potomac, Maryland
The first thing you see when you pull into Glenstone's grounds is a massive, flowering Jeff Koons Split-Rocker. But some of the best outdoor sculpture here is more subtle: a pair of sleek marble reflecting pools by Felix Gonzalez-Torres and a clutch of Andy Goldsworthy's weird and satisfying Clay Houses semi-hidden in the woods. The rest of the art, by the likes of Agnes Martin, Louise Bourgeois and On Kawara, is spread between the Charles Gwathmey designed "Gallery" building (across a small pond from collectors Emily and Mitch Rales Gwathmey-designed home) and the two-year-old "Pavilions," which make up an extra 50,000 square feet of exhibition space made of cast concrete blocks, and plate-glass walls and a serene water- and plant-filled central courtyard.
Open Thursday-Sunday, admission is free.
Colezzione Maramotti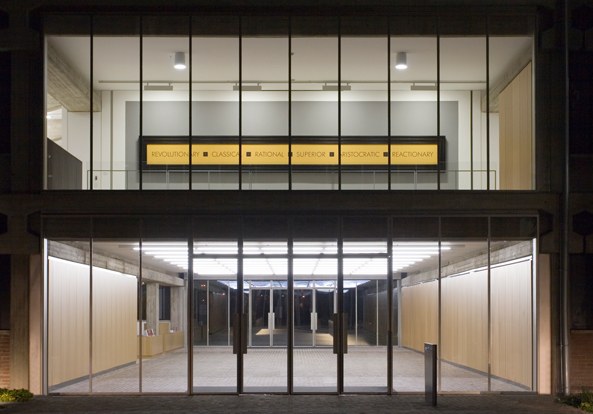 Reggio Emilia, Italy
Originally designed as the Max Mara headquarters in the 1950s, the Maramotti family transformed the space in the low-key northern Italian city of Reggio Emilia into a slick exhibition hall to house their collection, which is heavy on European art informel, Italian Pop, Arte Povera and neo-expressionism.
Open daily, with tours by advance reservation only.
http://www.collezionemaramotti.org/en
Frederick R. Weisman Art Foundation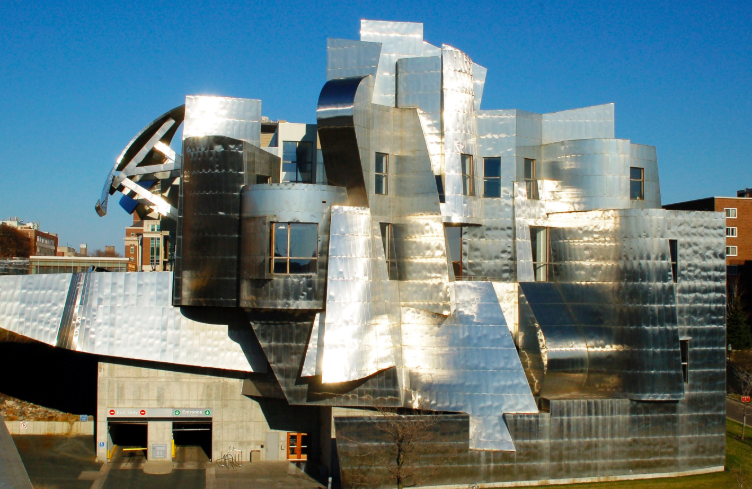 Los Angeles, California
The rooms of this 1920s Mediterranean Revival mansion in Holmby Hills are packed floor to ceiling with massive pieces by Frank Stella, Donald Judd, Andy Warhol and Rene Magritte. Before he died in the early 90s, he said outright that he wanted people to experience what it was like to live with art at that scale. The overall effect is cozy and idiosyncratic: Outside, sculptures float in the tiled pool, hover above the fountain, and lounge against the perfectly trimmed hedges.
Open Monday-Friday, by appointment only.
White Rabbit Gallery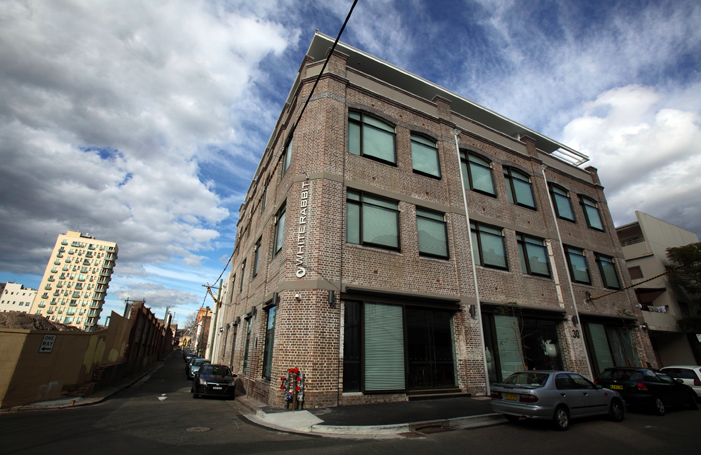 Sydney, Australia
Opened in 2009 in what was once a Rolls Royce service depot, this museum closes twice a year (usually in February and August) to rotate in a fresh selection from billionaire philanthropist Judith Neilsons 2,500 piece collection of 21st-century Chinese and Taiwanese art. There's also an airy adjoining teahouse where you can hang out and eat dumplings before doing the rest of the Chippendale neighborhood gallery circuit.
Open Wednesday-Sunday, admission is free.
https://www.jnprojects.net/white-rabbit-gallery/
Kreeger Museum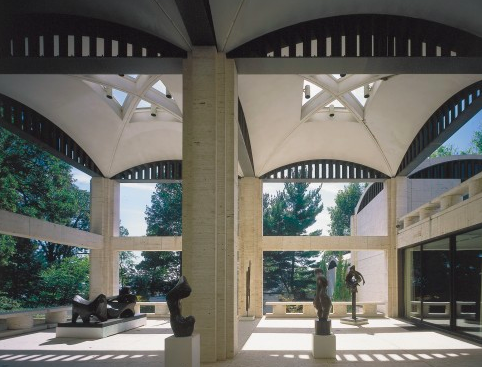 Washington, D.C.
Designed by Philip Johnson in 1963, the house-turned-museum is almost as much of a draw as the art that's in it. Picassos, Renoirs, Clyfford Stills and Jean Arps, amassed by collectors David and Carmen Kreeger starting in 1959, hang on travertine walls under lunette windows and barrel vaulted ceilings. There's also a significant amount of ancient Asian, African, Roman and Pre-Columbian work spread throughout, and a terrace and garden filled with sculpture.
Open Tuesday-Saturday, admission is $10.