Photograph courtesy of For Freedoms.
Rosario Dawson, Jesse Williams, and More Recreate Iconic Norman Rockwells For Civic Duty
The campaign was created by the artist collective For Freedoms to raise awareness of diversity and democracy.
Photograph courtesy of For Freedoms.
The collective For Freedoms has just released a new campaign recreating Norman Rockwell's "Four Freedoms" paintings, featuring artists, activists, worship leaders, and more restaging Rockwell's depictions of freedom of speech, freedom of worship, freedom from want, and freedom from fear. (Alicia Keys just Instagramed it—can you ask for a better cosign?)

Participants in the campaign include actor Rosario Dawson, actor Jesse Williams, For Freedoms founder and artist Hank Willis Thomas, Whitney Museum curator Rujeko Hockley, actor and comedian Cristela Alonzo, actor Michael Ealy, artist Michele Pred, Reverend Edward Anderson, news commentator Van Jones, writer and musician Saul Williams, and more.
For Freedoms comprises artists and institutions who experiment with and conceive of new means of civic participation; the campaign was devised by Thomas and photographed by Emily Shur. By recreating the images with a cast diverse in backgrounds, industries, and interests, the collective brings new relevance to Rockwell's images.
"At its core, the original image represents parents wanting to protect their children and their innocence from the horrors of the real world," Michael Ealy wrote to GARAGE, speaking about Freedom From Fear, pictured below. "What's provocative about this version is the relationship to said horrors. Personally, it's a struggle for my wife and I to protect our kids from media images of our people. Sadly, Freedom from Fear is very timely with Muslim Bans, Islamophobia, the shootings of unarmed black people, voter suppression of minorities (mainly African American,) systemic racism, Flint Michigan, and the prison industrial complex, to mention a few."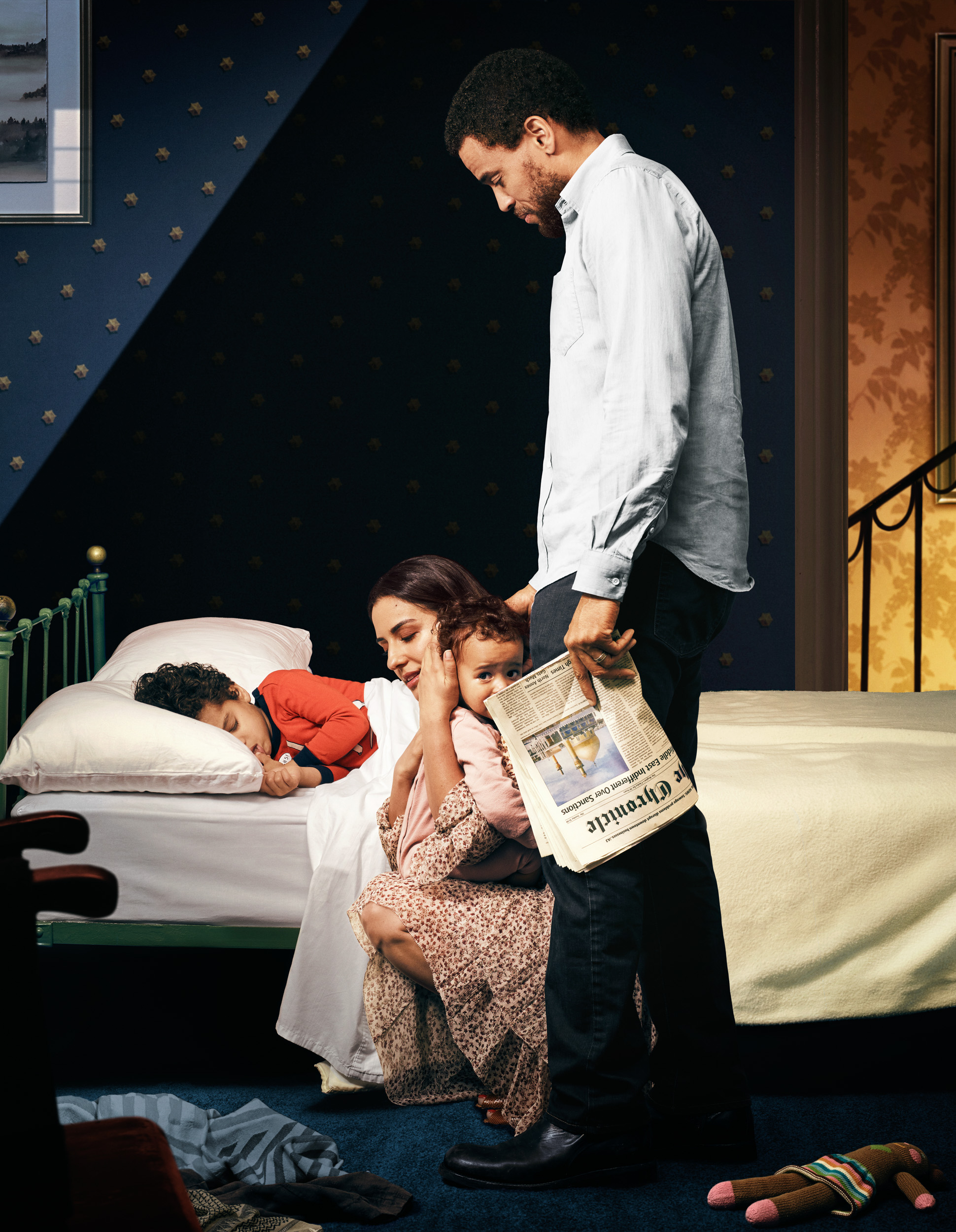 "As Americans, why are we always asked to prove it because of racial identity and religious beliefs?" he continued. "Why should we live in fear that our children will feel that they are somehow personally connected to the 'evils' of the world? Our children should grow up believing that they are an integral part of the fabric of this country and not the problem. America fancies itself as the moral compass for the world. We want to protect their innocence like everyone else and instill in our kids that they can and will make the necessary contributions to a greater America that represents all the good and diversity it claims to represent. That's patriotism."