"Mens sana in corpore sano," by Georg Pauli, 1912, from the Hulton Fine Art Collection via Getty Images.
I Went to Equinox and I Am Now a Bourgeois Lifestyle King
One man resisted the call of the world's chicest gym. Now he'll never slum it again.
"Mens sana in corpore sano," by Georg Pauli, 1912, from the Hulton Fine Art Collection via Getty Images.
Recently, after years of slumming it, I gave in. I made a huge, grown-up decision.
I finally joined Equinox.
If you are unfamiliar (wow, pleb), Equinox is a chain of luxe gyms with locations in most cool American cities and even a few in Europe. They pride themselves on consistency: each location has the same pleasing scent; the same up-to-date equipment; great, well-planned classes; Kiehl's products in the locker rooms; chilled eucalyptus towels on deck; good-looking, friendly staff; and upbeat top 40 hits pouring out of the speakers. Everyone there is so hot that they look like they could approach you at any minute and flip their hair and be like, "Okay, Elliptical Boy, show me what you got!" and then dance like someone on a rainy street in a movie from 2004. No wonder people call it "Chic-uinox"!
For a fitness enthusiast like myself, it is…well…heaven.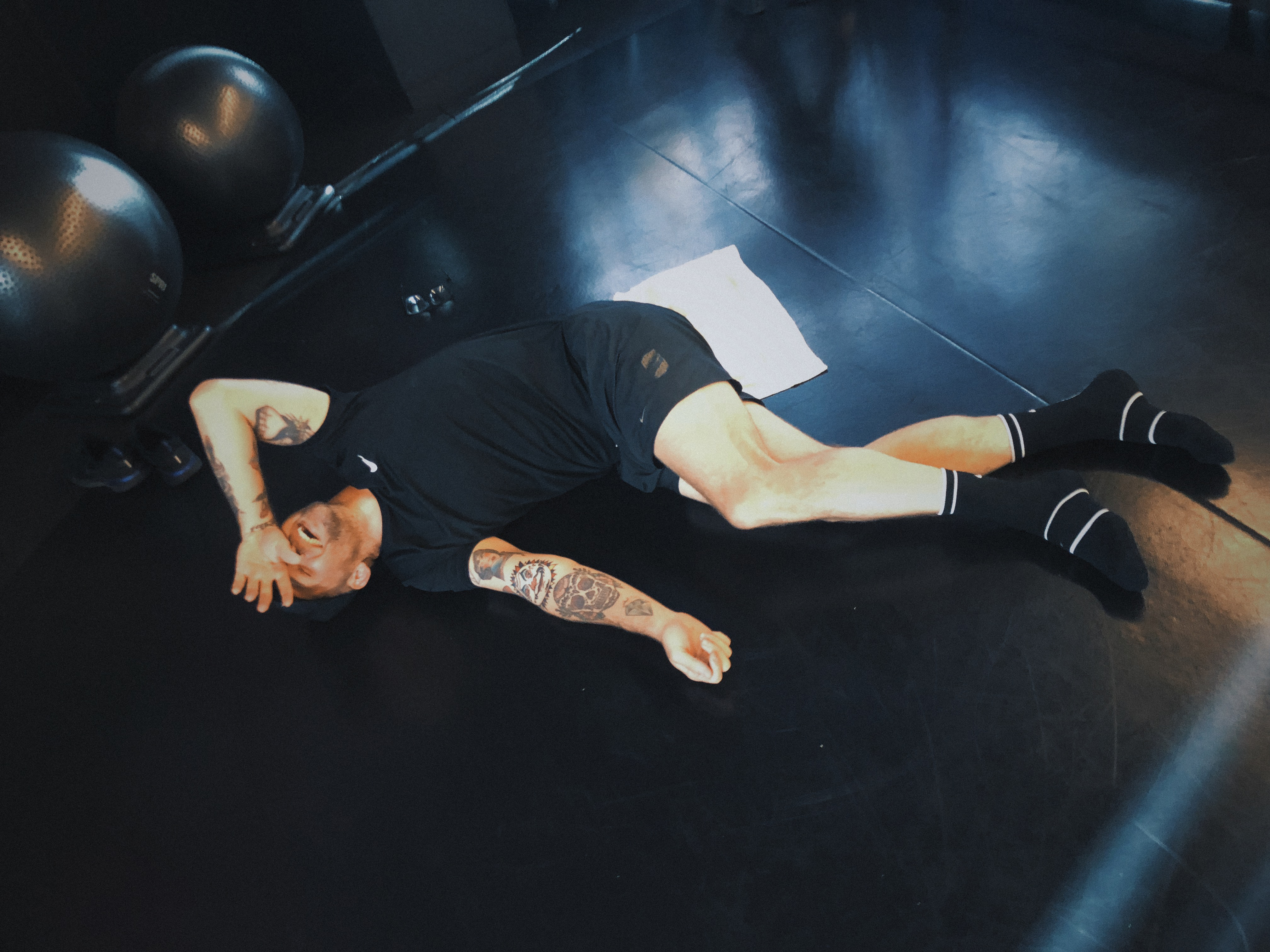 But when I moved to New York City 10 years ago, I joined the Chinatown YMCA on the corner of Bowery and Houston, connected, conveniently, to the Whole Foods I love so dearly. I hate affectations, but I love charm, and the Y had a nice basketball court, and a pool if I ever chose to take up swimming. It was a little dingy and worn-in. It felt like the right thing to do, like listening to NPR and carrying a library card. For years, I continued to visit almost daily, working out surrounded by annoying teenagers and people so old I thought they might actually die on a stationary bike. Honestly, it sucked, but I am lazy, and it did what I needed it to do.
In late August, after a month in Los Angeles, I returned to the rotten apple ready to continue my normal routine. I don't mean to be that guy, but let's face it: I'm 36, "a creative," and I love Oasis and 19-year-old rappers alike, so I'll just say it: Los Angeles changed me.
Also, the Y was closed for maintenance.
I sulked through Soho like Charlie Brown in Nike Dri-Fit. And then I decided on the spot to go join Equinox. I know, I know: this is the part where "REAL CUSTOMER" flashes under my name on TV. But it's not like that. I'm a true believer. Think of how seriously your worst Thanksgiving uncle believes everything on Facebook, sharing posts on everything from crazy political garbage to Michael Jackson-Tupac lovechild rumors. That's me with Equinox! I believe in my lovechild!
I hit the Soho membership director with a desperate email from Bowery and Elizabeth: "I NEED TO WORK OUT RIGHT NOW." He told me to download the Equinox app (CHIC!), and he would add a guest pass to my account. With a quick scan of a barcode, I was let into fitness heaven. I was surrounded by heavenly bodies, everyone competing for best fitness drip while getting those gains in before work. After feeling rejected by the YMCA, Equinox made me feel welcome. I spent an hour and a half there. After a particularly vigorous workout, I wiped my face down with a chilled eucalyptus towel, grabbed a juice from the in-house Juice Press (HUGE MOOD), and went on with my day.
I felt like I had been on the best date of my life. I couldn't stop thinking about her. I called the membership director and pulled the trigger. It was double what I was paying at the Y, but I needed that RAW UNCUT BOURGEOIS fitness experience every day. This broke boy shit wasn't cutting it.
I now spend more time at the gym than I did before because it is such a pleasant experience. I am working up to using the steam room. But for now, catch me at the brand spanking new Orchard Street location leaving it all on the treadmill. Sometimes you have to put yourself first. If you don't love your body, then who will?