An Architect Eliminates the Inessential
A new monograph explores John Pawson's uncanny ability to subtract until only perfection remains.
Montauk House
Like earlier books on the British architect John Pawson, Anatomy of Minimum is both a work of art and a manifesto. In Minimum, a visual anthology that ranged from Neolithic stone circles to Japanese tea bowls and Mies' Barcelona Pavilion, Pawson defined his subject as "the perfection an artifact achieves when it is no longer possible to improve it by subtraction." It was an idea he had first explored as a teenager, when he removed walls in his parents' house in northern England in order to improve the proportions of his bedroom. Today, at age 70, he is doing the same thing on a much larger scale, working for monks and magnates, creating houses and churches, museums and hotels.

In Anatomy of Minimum, Alison Morris gives us an insider's account of the enormous effort that goes into achieving an apparent simplicity. She has been a close associate of Pawson for 20 years, curating exhibitions and writing books about the work, and here she describes ten recently completed projects, leading off with the farm in Oxfordshire that the architect has remodeled as a creative retreat from his London office and a family gathering place. A new porch links the house, barn and stables. Steel-framed windows complement golden stone and weathered tiles, and old timbers have been revealed within the living spaces, preserving the character of a complex that has grown incrementally over four centuries.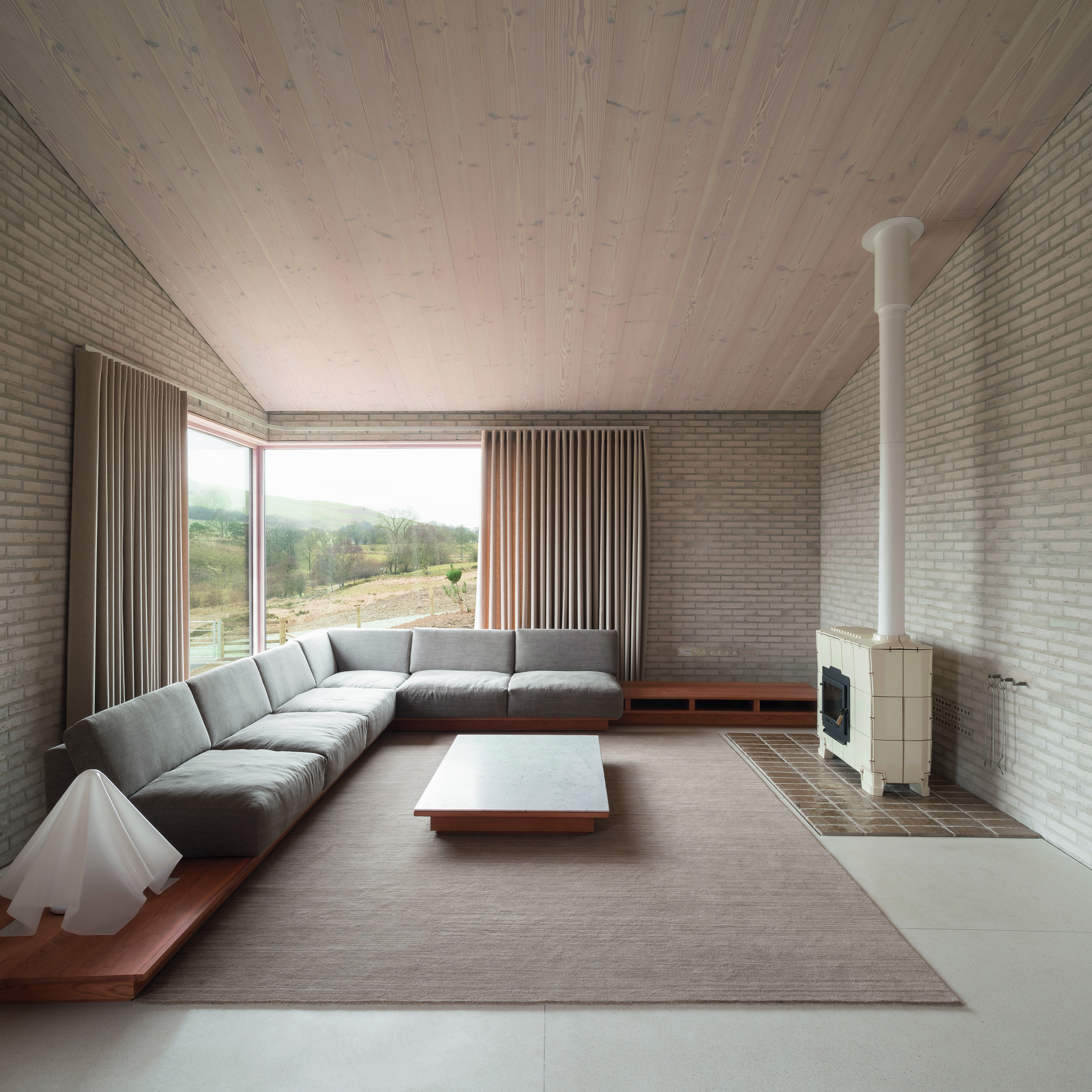 Half the projects in this book are architectural dialogues, as Morris describes them, most notably the transformation of the Commonwealth Institute in west London into a new home for the Design Museum. The original building was conceived by its architect as a tent in Holland Park—showcasing products from the British Commonwealth in a soaring void with a hyperbolic-paraboloid roof. Nothing could be further removed from the cool restraint of Pawson's own work, but he mastered the challenge, creating a diversity of spaces for adventurous exhibitions of modern design. He has tamed the exuberance of the architecture without compromising the spatial drama, bringing vibrant life to a desolate relic of the early 1960s.

Equally challenging was the conversion of a telecommunications bunker in Berlin to house the Feuerle Collection of Asian art. A reinforced concrete block with a roof 11 feet thick, it was built in 1944 to withstand the air raids that were devastating the city and was abandoned after only a year of use. Like a Mayan temple enveloped by jungle, the block was overgrown and partly flooded: an unpromising location in which to display lacquered Chinese furniture and Khmer sculpture. Pawson deferred to the brute mass, crafting subtle additions to make the space accessible. You enter through a darkened room that serves as a decompression chamber before entering an expansive gallery in which each exhibit seems to float in its own tiny pool of light.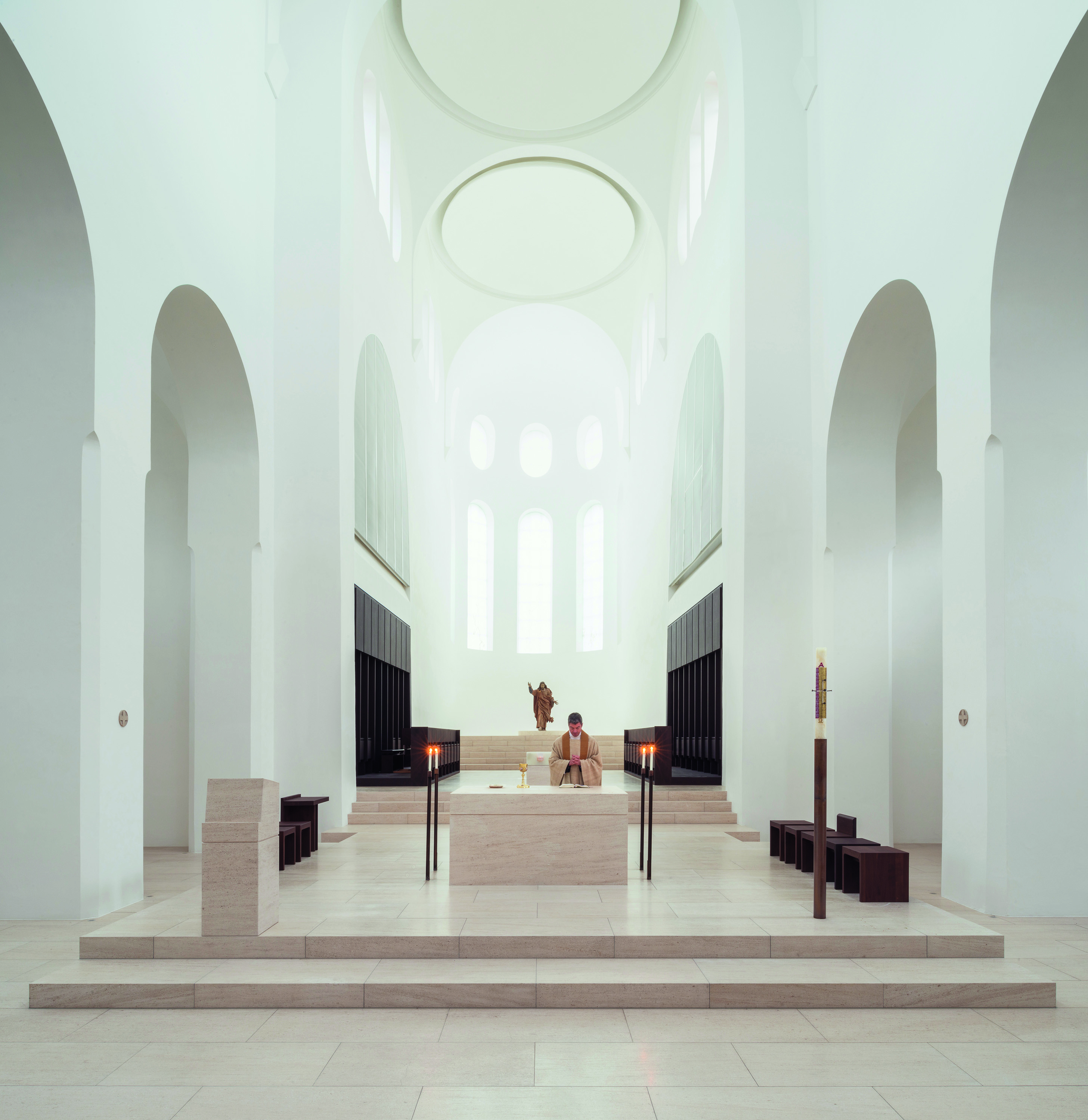 In contrast to this voyage into darkness, The Jaffa luxury hotel in Tel Aviv is bathed in sunlight. Pawson has remodeled a 19 th century pilgrim hostel, enclosing its arcaded courtyard with a new wing and filtering light through fretted screens. He and his team performed a similar act of surgery on a Hungarian abbey and a bomb-damaged German church, even as they built ground-up houses in Montauk, Sweden and a Welsh valley. And he found time to create tableware, lighting and door knobs that would have the same purity as the rooms they equipped.

For Pawson, everything is architecture, and the key elements are light, space, proportion and detail. He finds empty space exciting, for it brings "the serenity that can encourage meditative quiet and calm without the jarring distraction of possessions", as he wrote in Minimum. "From Japanese concepts of zen to Thoreau's quest for simplicity, minimal living has always offered a sense of liberation." However, as he told me on a visit to his office, "when the Cistercian monks who commissioned a new monastery in the Czech Republic came to see my house, they loved the atmosphere of the place, but one or two were worried that it was a little too austere for them." Dedicated Amazon customers, constantly searching for more stuff, might agree.
Of course, Pawson's interiors are much more than uncluttered space. They are as reductive and meticulously calibrated as a Brancusi sculpture or a Mondrian painting. When walls are bare, the placement of a light switch and the width of a shadow line at the base become crucially important issues. A plain bowl must be perfectly proportioned; a single window must precisely frame a view. Pawson is an artist who knows that there are fifty shades of white, each with its own personality, and understands the need for harmony. He's brought that spirit to The Edition hotel in Sunset Strip in West Hollywood, his most recently completed work. There, you can dance the night away and then relax in a tranquil retreat overlooking the city.

In July, I'm looking forward to spending a few days in Pawson's Life House, commissioned by Alain de Botton, as one of eight architect-designed rental houses in remote locations around the UK. A philosopher with a fortune, de Botton believes that modern architecture needs to be experienced first-hand and, having the good fortune to live in the Richard Neutra apartment that once housed Charles and Ray Eames, I know he's right.

Tagged: