Ian Isiah wears top by CHRISTOPHER JOHN ROGERS, pants by LEVI'S, shoes by G.H. BASS & CO.
Ian Isiah Wants to Take You to Church
Born and raised in Brooklyn, the musician and performer makes transformative, ecstatic music. Case in point? His newest album, "Auntie." Photographed by Eric Johnson. Fashion Editor: Jared Ellner
Ian Isiah wears top by CHRISTOPHER JOHN ROGERS, pants by LEVI'S, shoes by G.H. BASS & CO.
Ian Isiah's office is a Black beauty heaven. He handles his affairs at a desk doubling as a vanity, covered in a rainbowed array of the finest hair and makeup products Brooklyn's beauty-supply outlets have to offer. Behind his desk, shoes ranging from diamond-encrusted Gucci sneakers to neon patent leather go-go boots are stacked neatly for optimal access. A wall to the right is covered by bookshelves holding a television and various other curiosities—small sculptures and objects, a couple of paintings, wigs, and awards. It is impossible to miss a huge stuffed black Hood By Air duffel bag that looks like it holds nothing less than 70 gallons. "That duffel… is all hair," says the singer and designer. For a moment it seems like he is referring to the material of the bag itself, but he quickly clarifies it is absolutely filled to the brim with enough human hair to turn out a small army.
Every remaining inch of space in this room contains scraps and tidbits of his ideas. There are printed visual references for fashion shoots, album artwork iterations, and stills from music videos next to a large black poster board organizing sketches and renderings for an upcoming revival collection from Hood by Air, the game-changing fashion label he helped to launch in 2010 as both a muse and a kind of creative director. As we continue the tour, he gushes over his love for Little Richard, the rock 'n' roll legend and queer innovator he has chosen as a point of inspiration for his editorial with GARAGE. He scrolls through a selection of images of Richard's costumes and backstage press photos. "He is not just a singer and an artist, he's a teacher," Isiah says. "I feel a connection to him. You're from the Church, check. Music is your heartbeat? That's me too, check. Gay, check."
Two doors from the office is his bedroom, a lush oasis decorated in deep emerald greens, with floral arrangements and soft velvety textures begging to be lounged upon, if not stroked. It is perfectly befitting of his alter ego, "Shugga," a feminine, strong, and sensual individual who is unafraid to embrace neither sex nor spirituality. He's created a kind of altar to his heroes, with portraits of Whitney Houston, Mary J. Blige, and The Supremes. Next to their faces, he has mounted the prosthetic, tattoo-covered pregnant belly he wore on the cover of Office magazine last year. But, he shares, "the best piece of art I have is in my bathroom. You've got to come." He reveals a 10-inch-by-10-inch framed iPhone photo that is so pixelated it's hard to make out. "That is the legendary Yandy Smith," he says. Yandy Smith is a well-known entertainment manager and entrepreneur who also stars on VH1's Love & Hip Hop: New York. "This is her getting pepper-sprayed because she was standing outside of a correctional facility where the kids didn't have hot water in freezing cold New York City. She was screaming outside, causing a ruckus with a bunch of people." He thrashes his arms as if banging on a locked door. "She's an icon, I love her, and I love that it's a different narrative." He believes in challenging the notion that individuals engaged in the struggle for social justice need to be perfect, palatable role models who live up to status quo metrics of what it means to be a good citizen. "Look at the new world. This is a reality star turned activist, utilizing her weapon for good. The point is, as a leader, people are going to follow you no matter what you do. What are you going to do with that leadership?"
He pauses to reflect and continues, "Listen, Black women are the leaders of tomorrow. Before I met the world, and maybe before I met God, I spent nine months inside of a Black woman. The future is in Black women, the future is in us."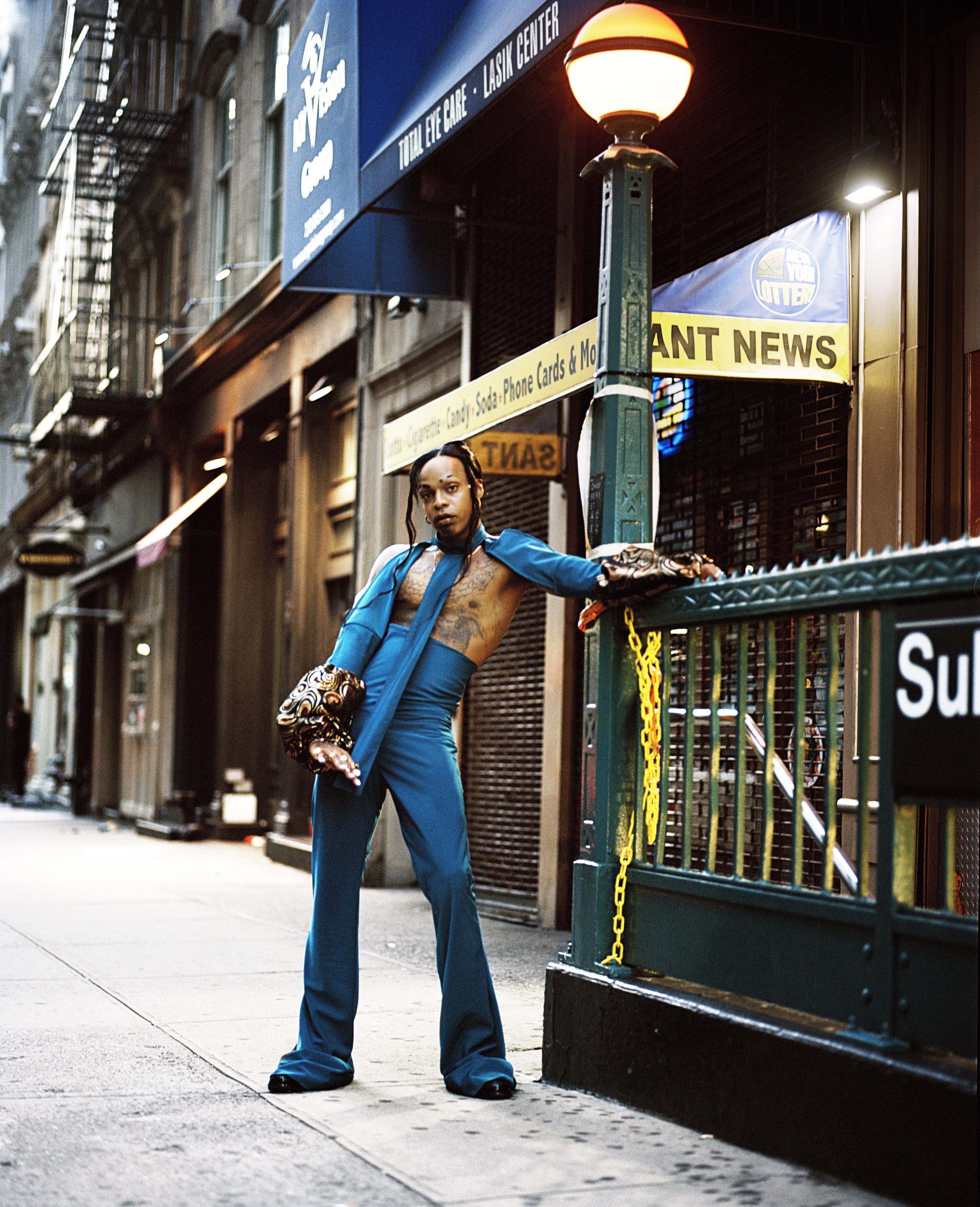 Isiah's career in music and performance began in his grandmother's kitchen. "I'm on the drums—the pots and pans—at three years old," he recalls. "Because I'm too young, I couldn't hang with the older cousins and family members that were singing in the other room." He grew up in a gospel household, and his uncle "was a gospel quartet superstar, may he rest in peace." His grandmother insisted he try his hand at playing the drums, which led to informal lessons in piano. Soon he was taking music theory classes at school and applying what he'd learned at church on Sundays. Eventually, he began to sing.
"The best thing about church is there is a trust and there is a relationship with music, for church musicians, that you can't surpass," he explains. "All we know is call-and-response. All we know is when we play, we expect a response—from God, and from who's hearing it. Even in our lineage, in our heritage, the reason people prayed to God is because they knew they would get a response. The reason we would sing these songs like 'Wade in the Water' was because we were leaving a message for the rest of our people. But we were also doing it so that we could get a response. We moan, we groan, as Black people we do a lot. We make sounds because we want to get a response—it's in our blood."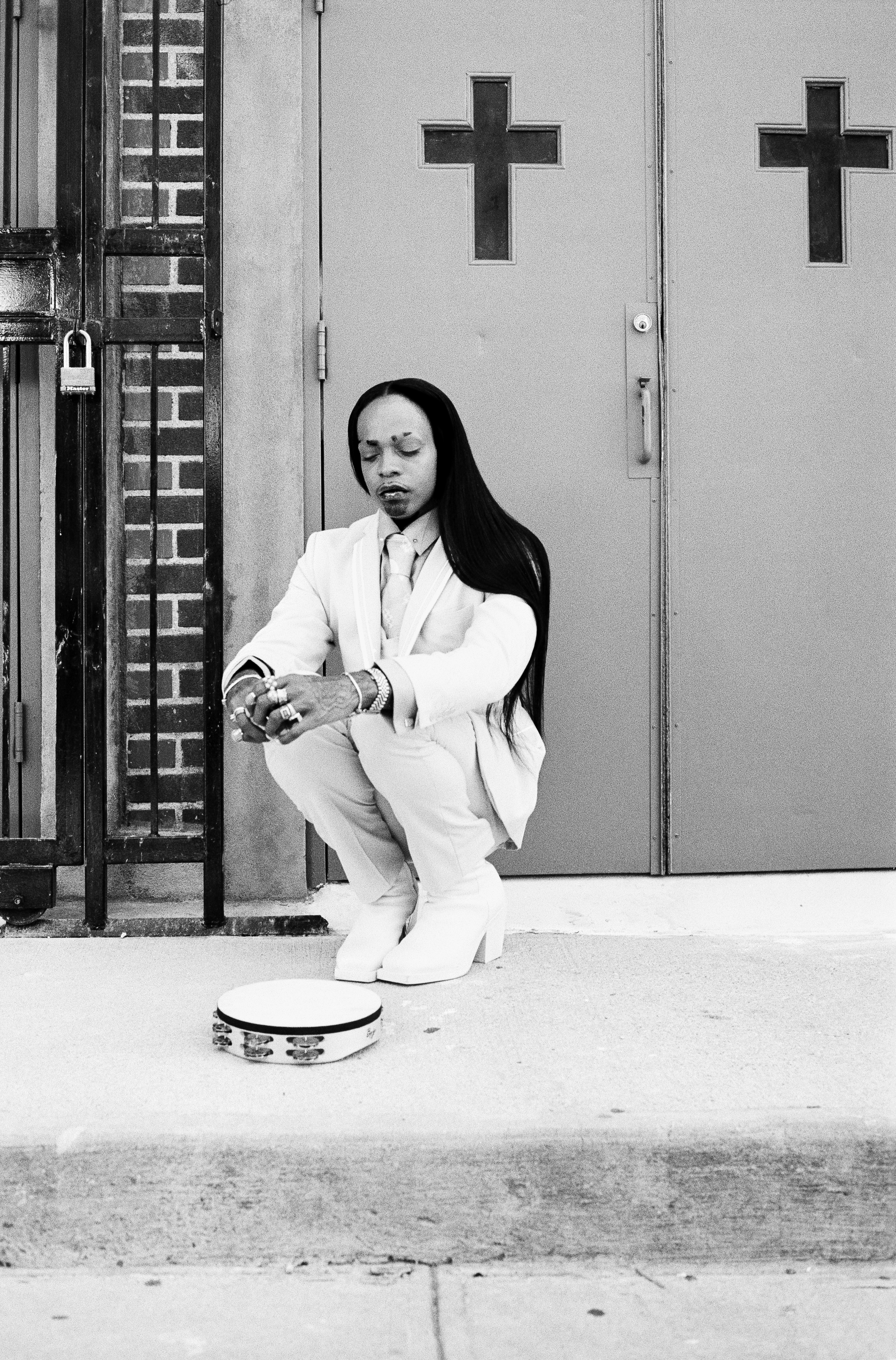 In his foreword for Come Sunday, a book of photographs by Thomas Roma, published in 1990, capturing Black Brooklynites in worship at Sunday service throughout the borough, Henry Louis Gates writes that "the Church is at once a culture and a Black cultural event, a weekly unfolding of ritual and theater, oratory and spectacle, the most sublime music, and even dance." Gates goes on to say, "When I go today to a Black church, it is to experience a certain ritual regeneration, a spiritual renewal through a cultural symbolic crossroads of the arts and belief, of faith and performance, of lyrical utterance and the dance, of metaphor and myth, of tradition and the uncanny." Perhaps, in this light, it is no wonder that Isiah's foundation in church led him to explore other forms of performance and expression. Growing up in East Flatbush and late-'90s Fort Greene, "right across the street from the park and Spike Lee's house," he formed his identity between the four walls of the Church and the boundless energy of these neighborhoods and their vibrant Blackness.
"This is Brooklyn, and this is the '90s and early 2000s, so this is early Fendi on Black people, this is dancehall music, this is lime green on Black people," says Isiah. "I grew up on serious Black pride. Descendants of Black pride. I'm a descendant of people that came after the '60s. I'm the descendant of my mom blasting Hot 97, but when you get in the car with your grandfather, we're going to play 107.5. And I loved both! Between music and fashion, there was always a bridge. The styling was always influenced by dancehall. Yes, I was influenced by gospel artists, but also by hip-hop and R&B artists that shook the room."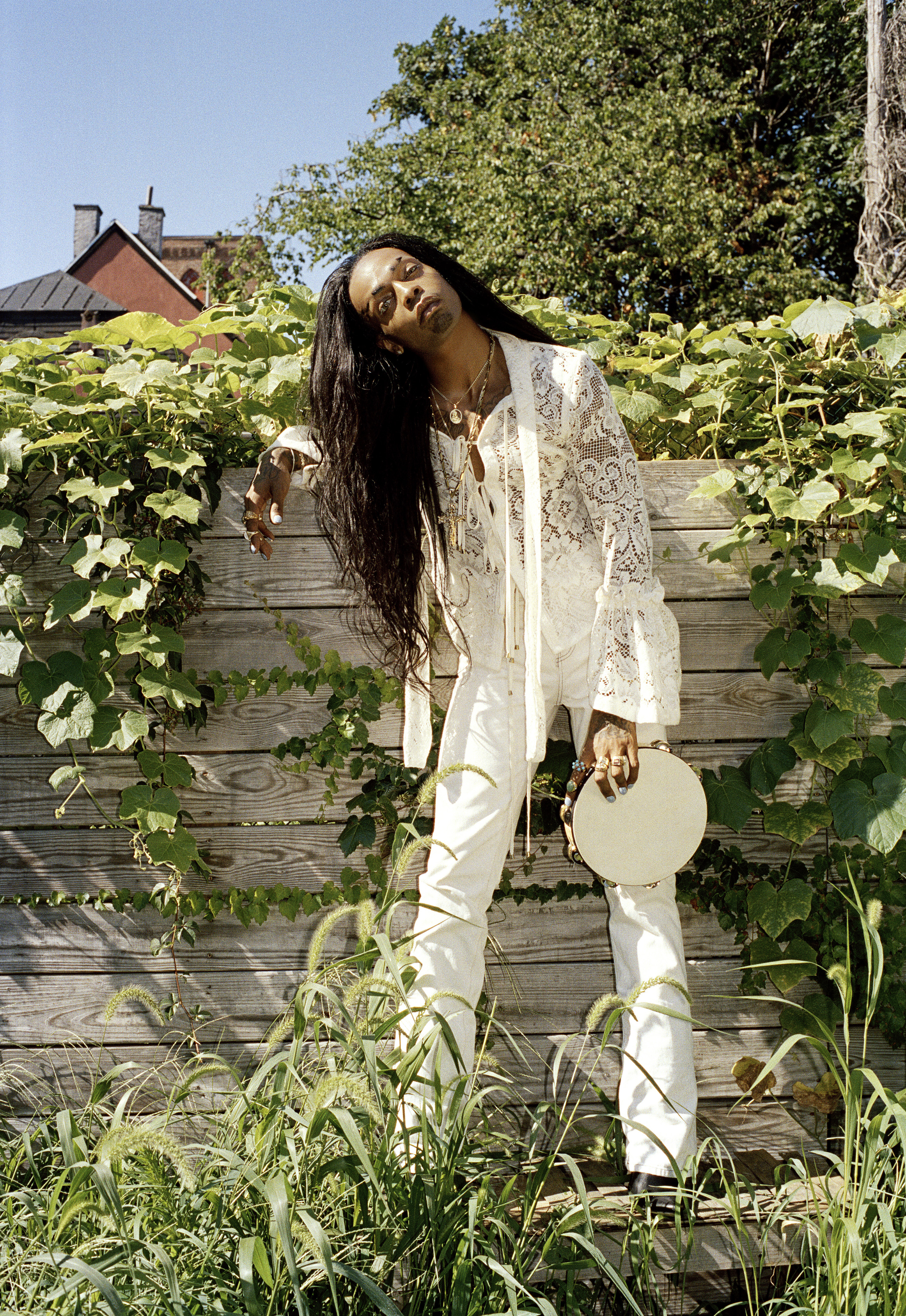 Isiah's latest album, Auntie, produced by Chromeo, comes on the heels of a seven-year journey beginning with 2013's The Love Champion and followed by notable features in projects by his friend Dev Hynes, including Negro Swan. Whereas 2018's Shugga Sextape Vol. 1 was full of sensuous R&B songs celebrating carnal love and erotic freedom, Auntie is a pure funk album, tracing the genre's evolution from the '70s to the early '80s, and embodying in form and function the many points of view that he has learned to master and incorporate into his sense of self. The lead tracks, "Loose Truth" and "Princess Pouty," speak to both the playful and the sincere. The album cover art finds him in an emerald green tailored suit, matching gloves, and a church hat sprouting tulle. He is holding a small child as a group of people reaches out to touch him, presumably in prayer. The title itself pulls meaning from within the Black vernacular, pointing to an empowered, courageous, stylish, full-grown woman. She is appreciated for her wisdom and respected by her community. You might find her at a house party, at the family cookout, or sitting in a pew. An auntie is family, whether you are related by blood or not. She is a leader. Just like him, she is constantly transforming.
Isiah speaks on his relationship to that word: transformation. "There has to be transformation in order for things to grow. And if I want to grow, if I want to succeed, I have to transform. I'm thankful for the journey of what that even means." He thinks for a moment, before adding, "I'm thankful that I've accepted, in order for things to change, you have to let go."
Creative Direction IAN ISIAH, Hair and Makeup LATISHA CHONG, Producer ASHLEY TYNER, Photography Assistant CARTER TANTON.