ThugPop Wants You to Be Free
Christen Mooney is transforming his online moniker, ThugPop, into an online platform where anyone can shop, contemplate his art, and feel understood.
Though he's known most widely as one of the stylists and muses behind transgressive design collective Hood By Air, Christen Mooney—known on instagram as @thugpop—has an individual art practice that's been quietly evolving for years. Since 2018, he's released works in the form of multimedia collage works and collectible art objects like pillows and T-shirts. His public debut was called "Cooning for Cash," featuring images by photographer and filmmaker Bob Mizer repurposed as erotic tapestries that challenge assumptions about agency and appropriation while questioning the hyper-sexualization of Black men.
Mooney studied decades of queer photography in search of references that could help him channel his own voice and perspective. "I didn't go to art school, but I basically did my own version. I kept seeing the white lens photographing the Black male body in a way that was so charged. It was like, hard dicks, or they were in shackles," Mooney tells GARAGE, "The white lens is a weapon, obviously. They're trying to manipulate your vision of what you are, so I started researching what the Black lens on Black male bodies looked like." He began archiving images in which he could see and feel himself, leading him to the work of artists like Marlon Riggs and Sierra Domino. These photographer's images "were more at peace, at rest," he explains. "They were more subdued, more of care. I wanted to know what each lens looked like, so I could learn what to take away and what to give back. And what to give the middle finger."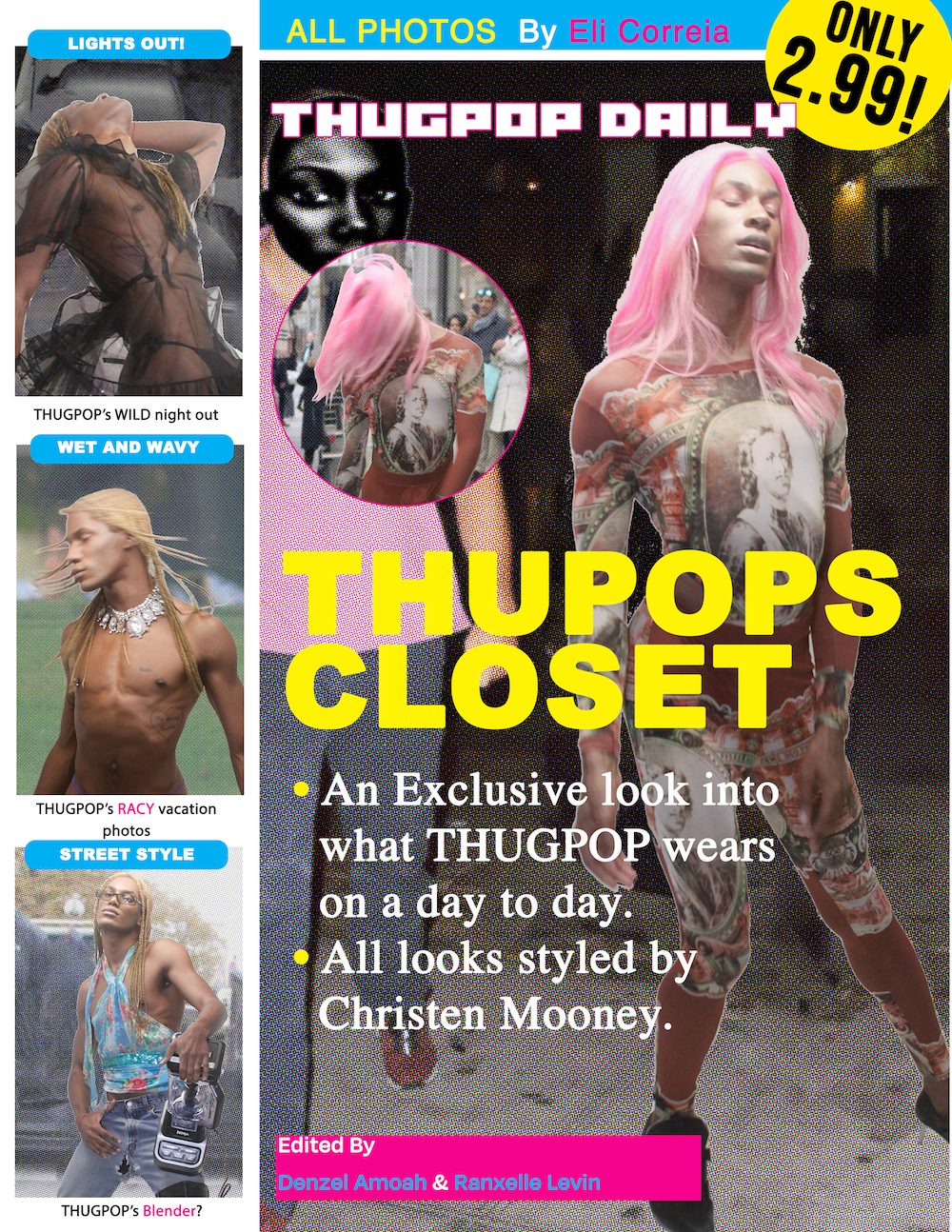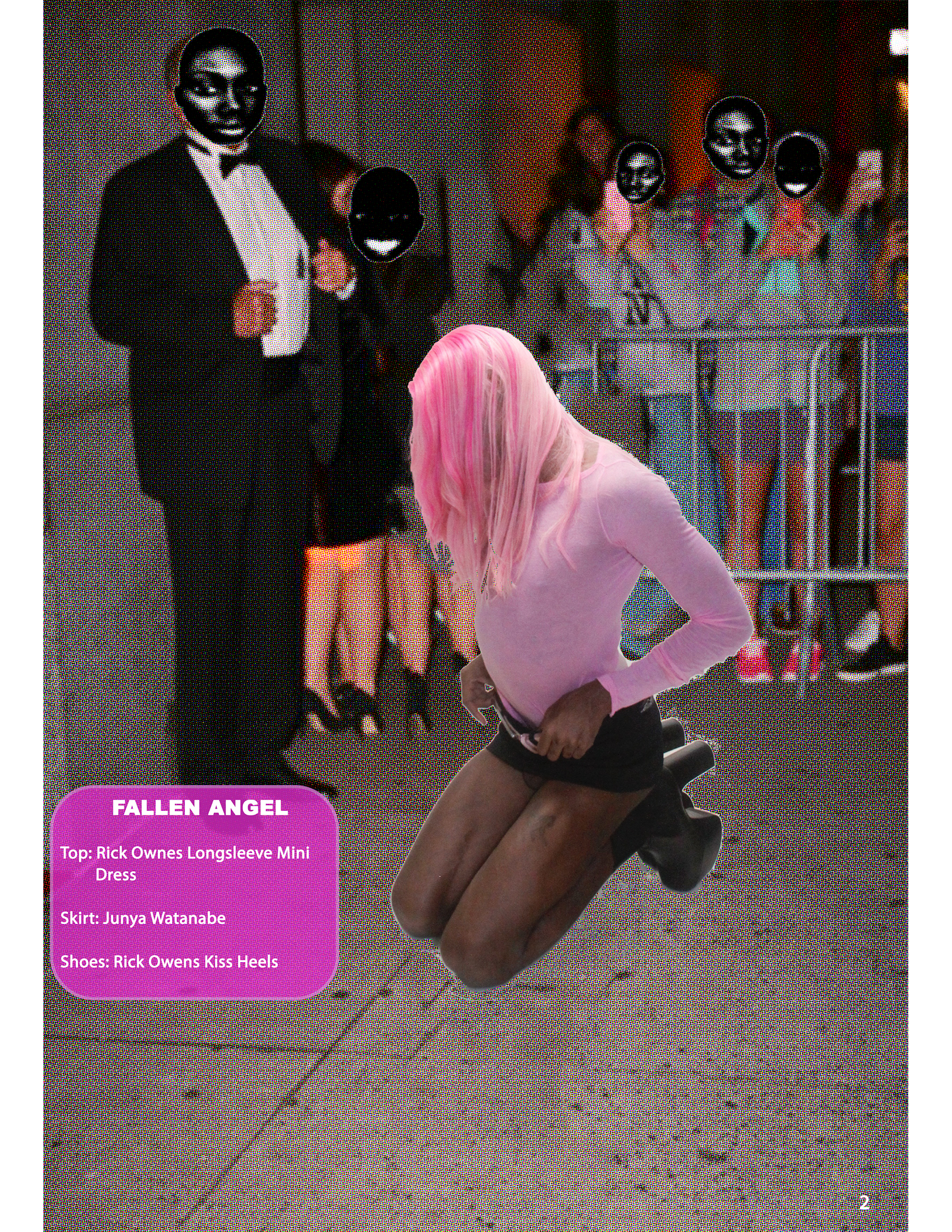 After hitting a spiritual wall working in fashion, Mooney temporarily retreated to his mother's house in Virginia to reflect on his feelings of self-acceptance and further develop his research process. "This is actually the nitty-gritty shit I love to talk about. I found my practice through meditation. I kind of have to go to that space to even create or even function." He'd been feeling creatively overlooked, like the fashion community appreciated his point of view but was hesitant to reach out for formal collaborations. "I found it peculiar that I wasn't being asked to do anything, but when I would post a picture, white [creatives] would screenshot it to put up on their mood board."
Yet he feels the limitations can be stricter for Black men, that they are afforded less agency in mainstream culture. "I just think people are really intimidated when you have a strong sense of self. They don't want to come knock on your door. It's weird how Harry Styles can put on a Gucci dress and it's 'Oh my God, a fashion icon,' but if I put on a Gucci dress…there is always an expectation when you see a Black man, that there is something he needs to be. I don't think white people get the same shit."
Growing up, Mooney struggled with patriarchal restrictions every day. "When I was 16 my mom took away all my skinny jeans because she thought if you wore skinny jeans that meant you were gay. I was like, 'Girl, guess what? I'm gay,'" he deadpans.
Raised in a Navy family, he moved around so much that he learned to assume complex and layered perspectives as a means of holding multiple identities. It eventually crystalized as a personal style. "My parents are from the hood, but they worked their asses off so I could go to private school. My grandmother lives in East Baltimore, and I was really into anime. My favorite color is pink. I was just a kind of melting pot of subcultures. I bundled it all up and made it look chic, and Black. It's Paris Hilton meets Huey Newton."
"Masculinity is a really triggering word for me. I can't fight those battles when I'm just trying to exist."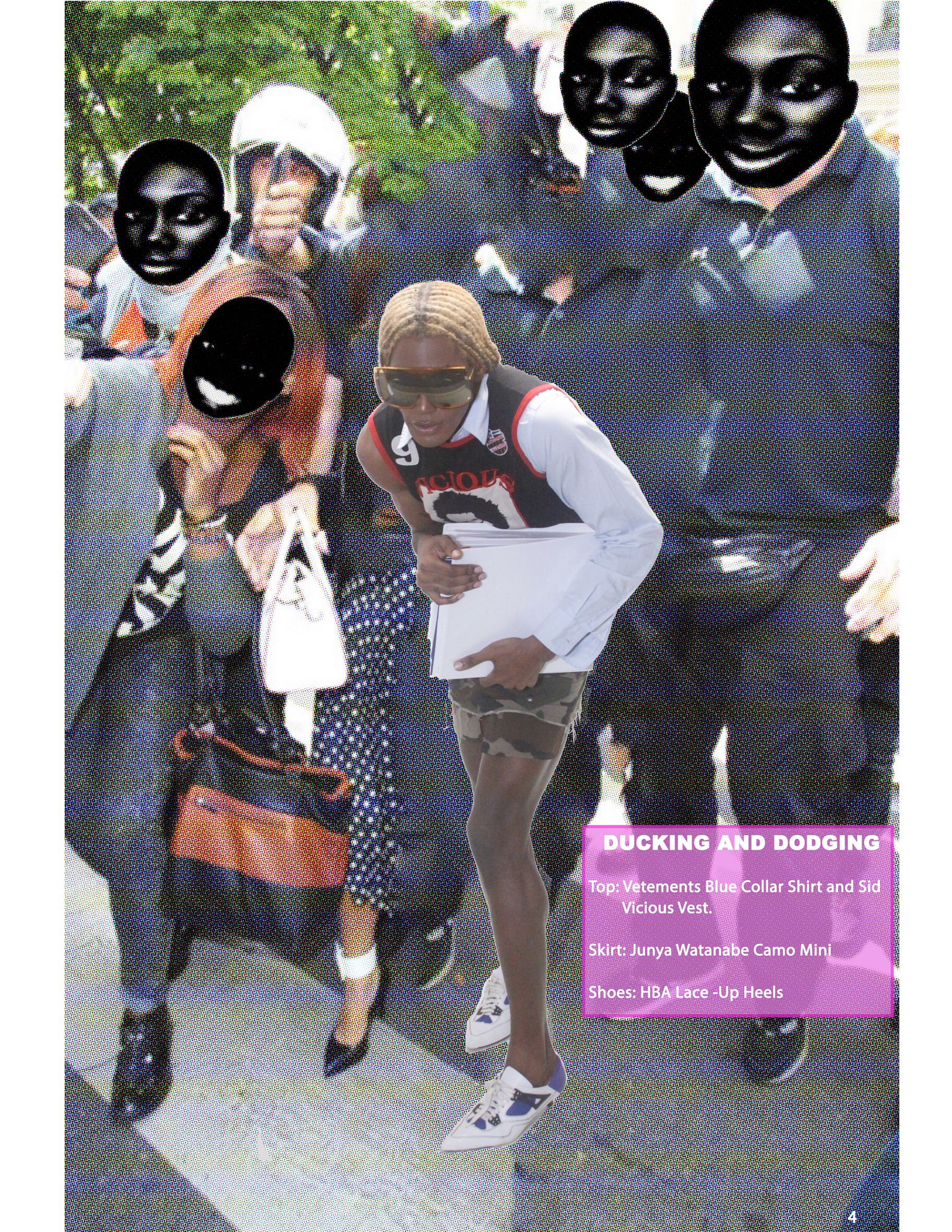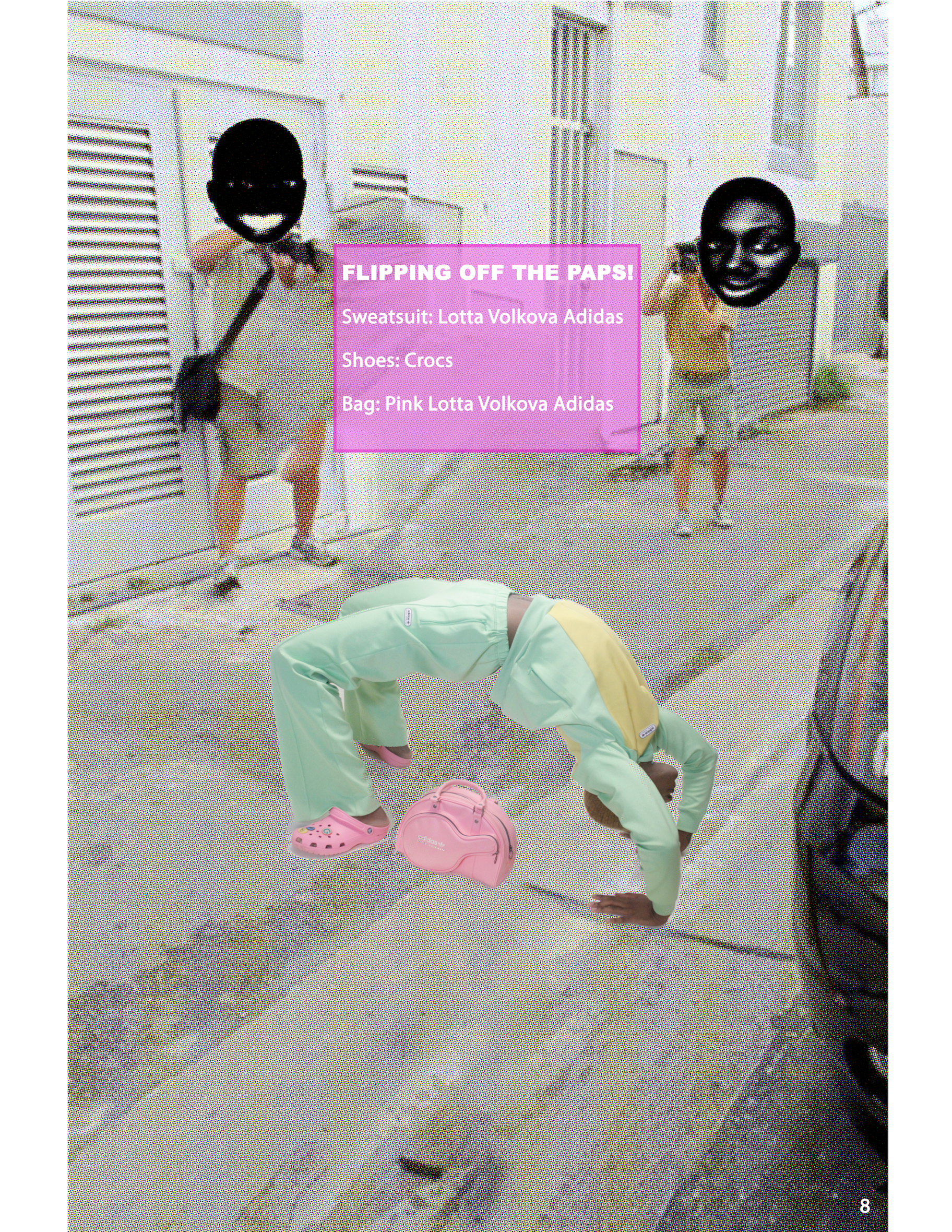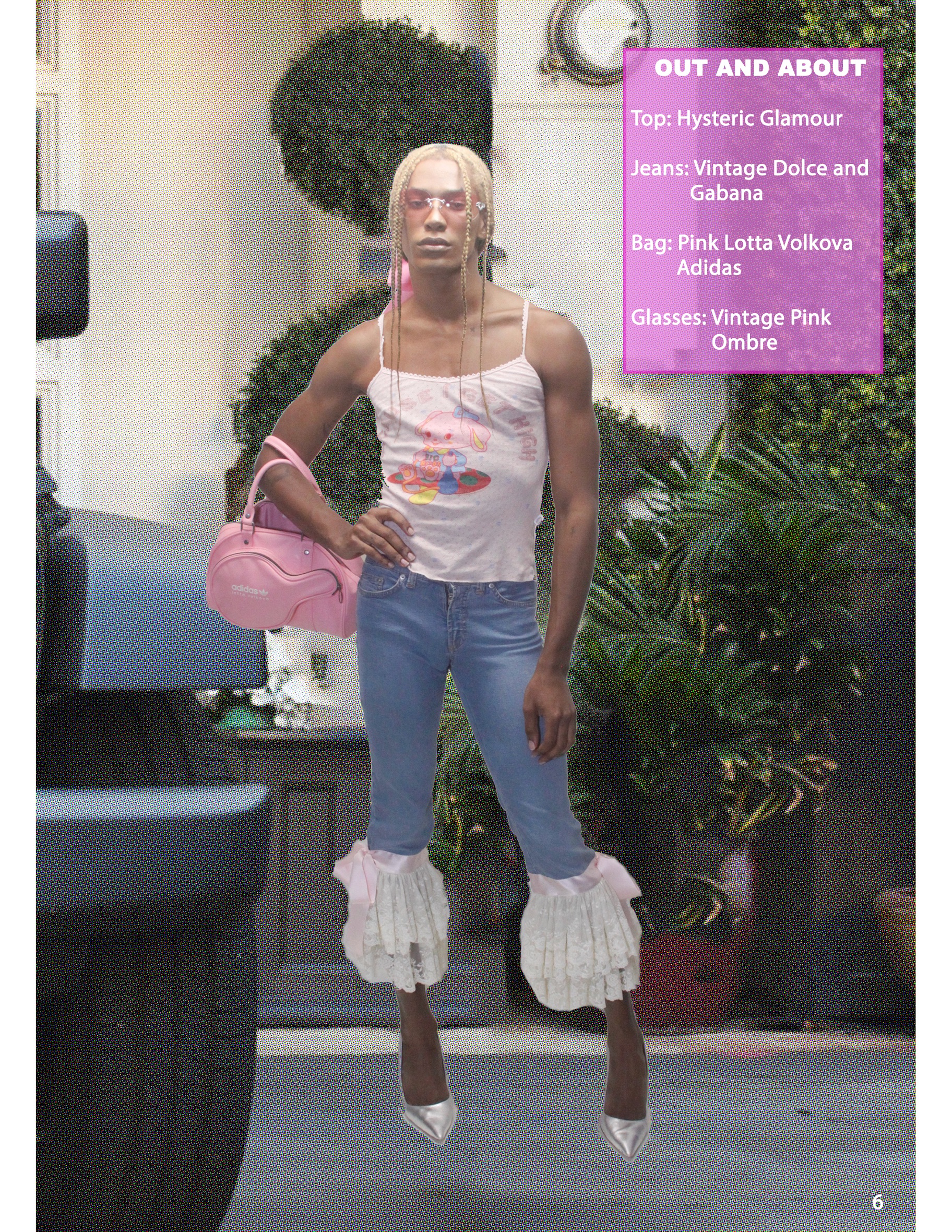 Mooney's latest experiment was born from a place of power, manifesting his online moniker "ThugPop" as a new online platform, debuting February 28, where the public can engage with his aesthetic and art practice. "I thought, why not just like just take the reins and go for it? It's a place where I can go and create anything."
Firstly, the ThugPop.Farm website is an official home for all of his artwork, from photography to sculptures. "I haven't been able to show everything because it's not safe for Instagram," he admits. It will also encompass a subscription service, where viewers can access exclusive content and buy his clothes, via "ThugPop Closet," which he describes as a "MAD-TV, parody type vibe," that plays on paparazzi culture and themes of creative extraction. He calls it "internet performance art." He also has business-driven aspirations for the platform, and plans to sell other products based on his unique tastes. "I see it as the next goop."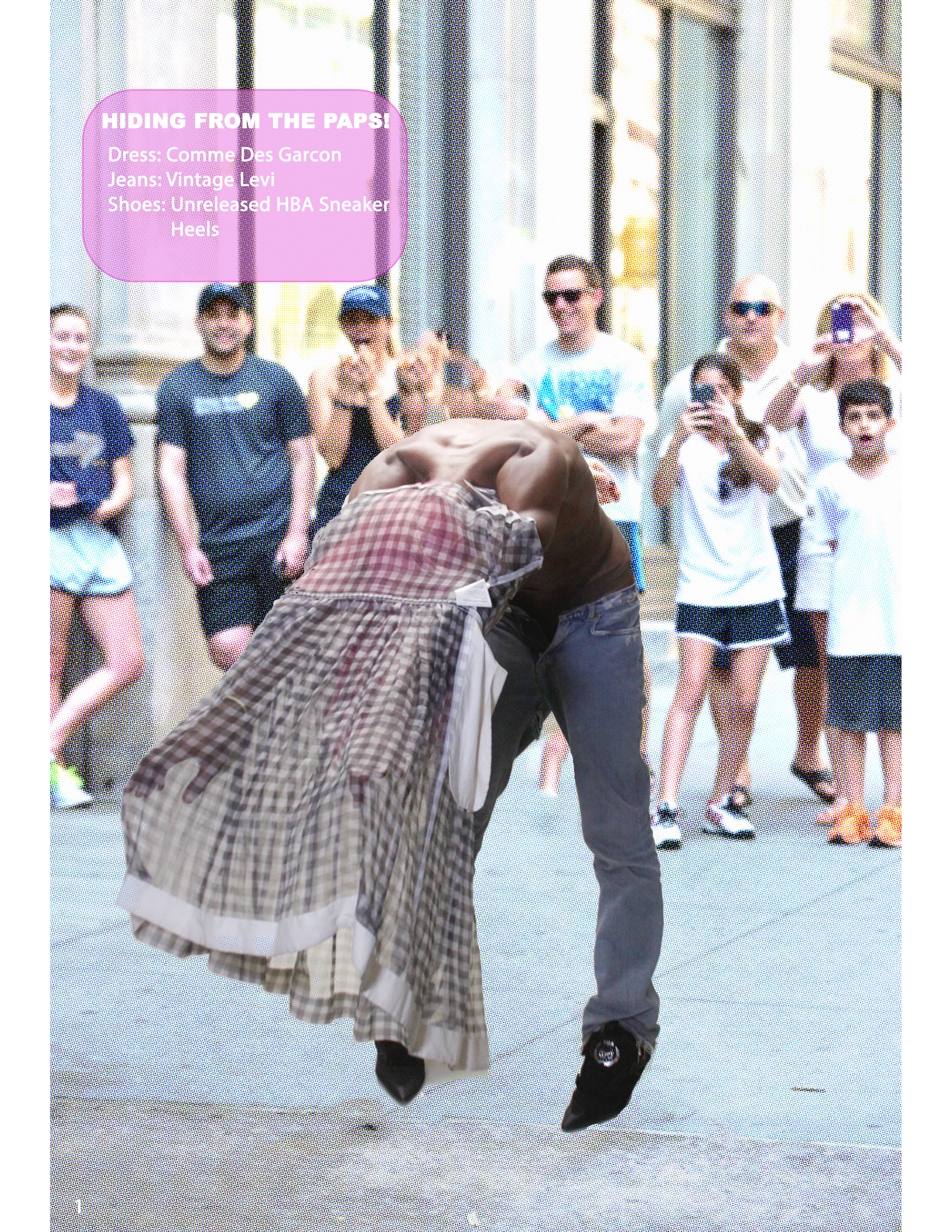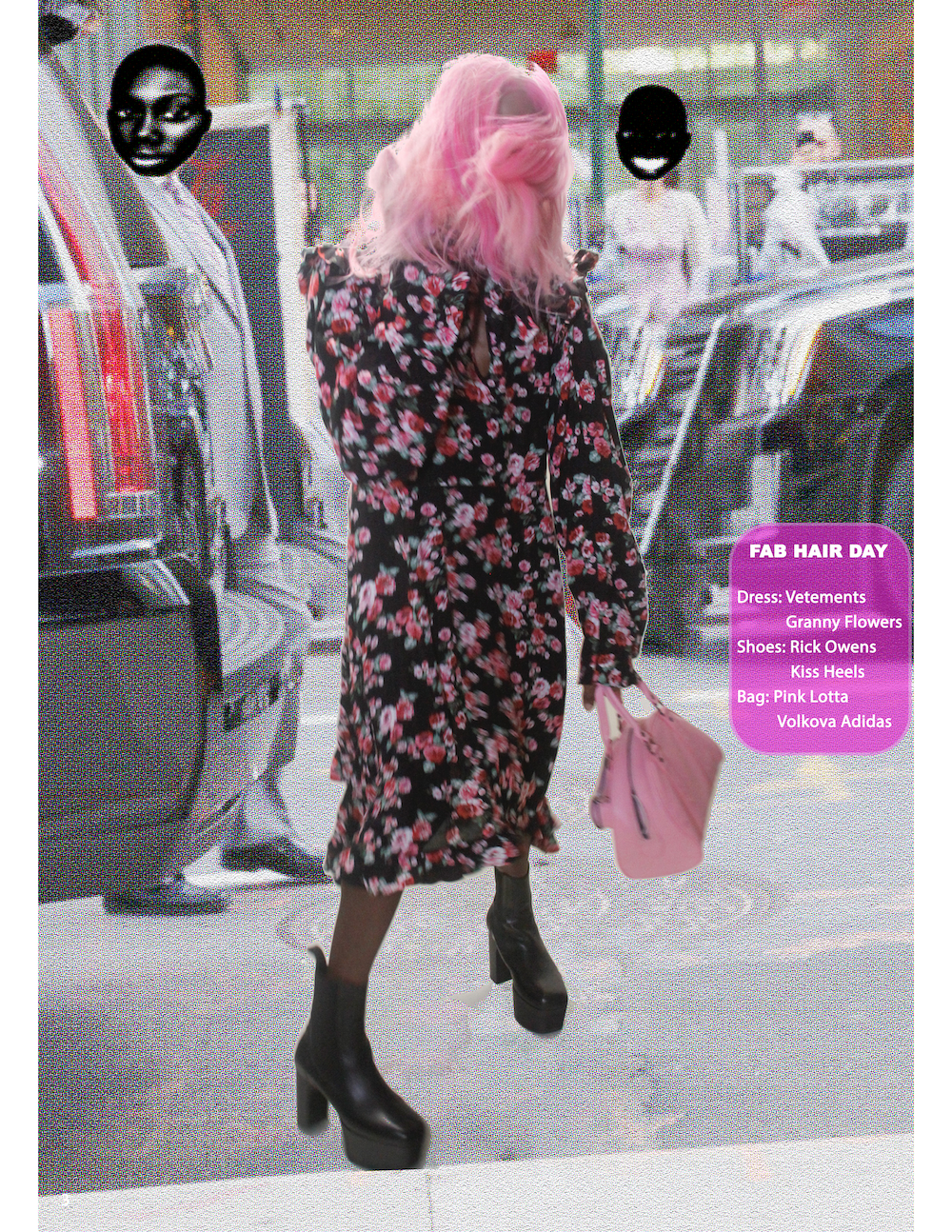 It may be an extension of his own alter ego, but Mooney hopes this new platform will create space for others to experience the freedom he's cultivated through healing work—where they can come to feel understood. "I'm the face of it, but I want people to identify with it. I really want ThugPop.Farm to be something that everyone can see themselves in as they grow and change."