This Spring, GARAGE Co-Signs Wearing Celine's Going-Out Perfume to Stay In
In these dire times, these are a few of our favorite things coming up this spring.
Each week, the GARAGE staff—or, as we're known in some circles (i.e., amongst ourselves), the GARAGE Band—compiles a list of our favorite things du jour that are making us feel inspired, happy, or seen at the moment, and publishes them in the Co-Signs section of GARAGE Weekly (our weekly newsletter, have you subscribed?). For GARAGE Issue 18, we expanded our scope a bit to include a few things we were looking forward to this season.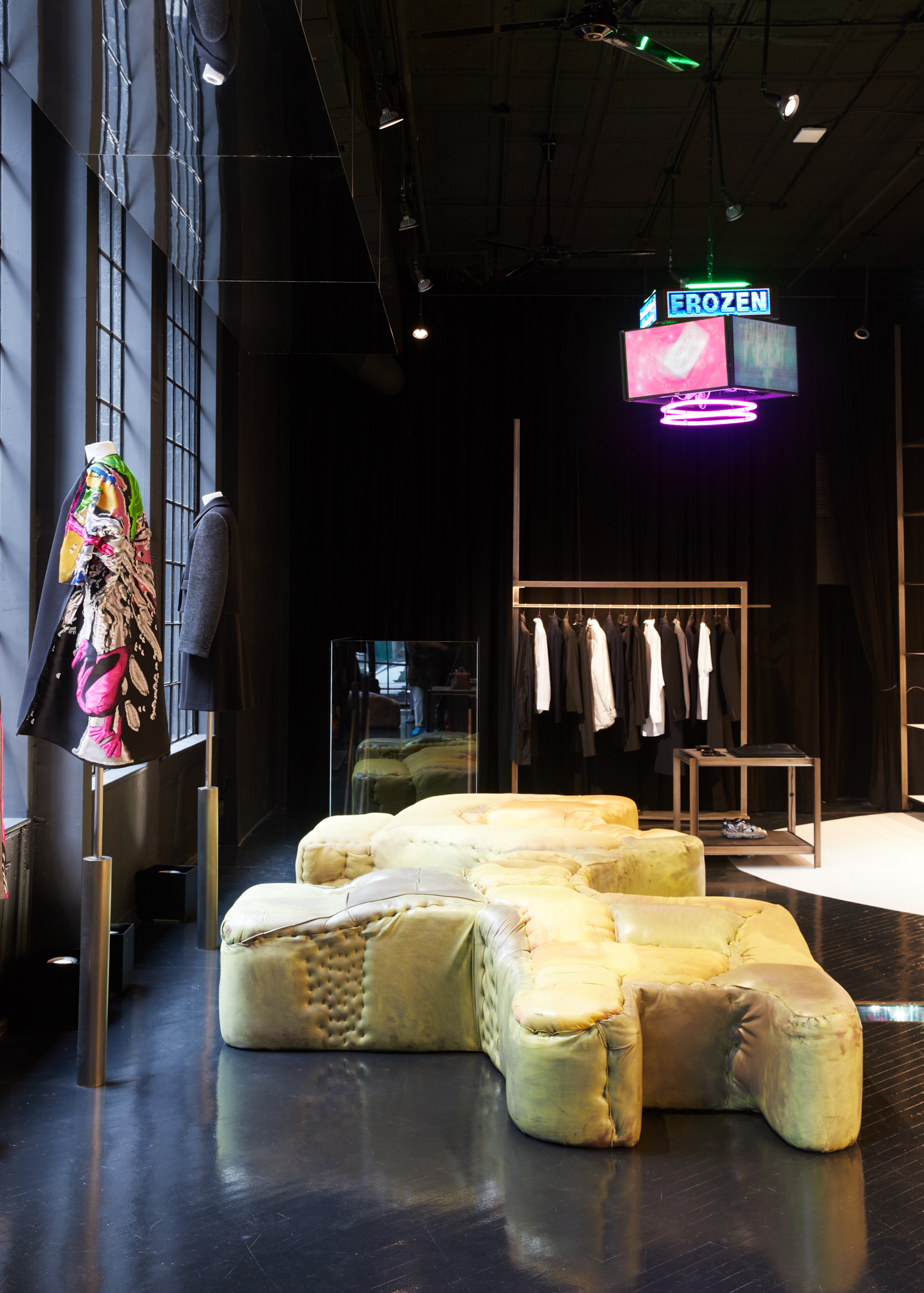 The Maison Margiela Transitory Concept Store
A new Maison Margiela concept store has landed on Hypebeast Alley, a.k.a. the corner of Crosby and Howard streets in Lower Manhattan. Of course, it's not just a regular store but an ever-changing one that will eventually evolve into a permanent space. Confused? Let us explain. The space, slated to run through July 2020 though, like many stores, is temporarily closed, exists as the Maison Margiela Transitory Concept Store, with five art exhibitions inside curated by former Barneys (RIP) creative director Dennis Freedman. The first featured functional sculptures by Jessi Reaves—that shoppers could sit on while trying out a pair of the label's classic Tabi boots—as well as a video installation by Tabor Robak. The second installment invited you to sit down on one of Rob Pruitt's silver chairs, which are covered in duct tape, as well as take in B. Wurtz's "Pan Paintings," or wall sculptures made from roasting pans and those aluminum food containers you see at every holiday and BBQ gathering. Each cycle promises to expand the label's engagement with art, or at the very least tempt your credit card every time you set foot in the store. Genius!
The Eduardo Terrazas Lady Dior Art bag
The Mexican artist Eduardo Terrazas gained prominence as one of the designers of the visual elements for the 1968 Olympic Games in Mexico City. Originally trained as an architect, he soon started experimenting with traditional Mexican folk art, namely the techniques of the Huichol people that involve arranging yarn on wax-covered boards to create brightly colored designs. His work was first recognized at the Biennale at the Musée d'Art Moderne de la Ville de Paris in 1969, and over half a century later, he's back in with the Parisians, collaborating with Christian Dior on the house's new Lady Dior Art bag series. Terrazas's bag features his trademark geometric patterns rendered in brightly colored calfskin, or embellished with small pieces of wood. Getting lost in his patterns is a bit of a zen experience, so carrying this bag is a statement, for sure, but it's also a bit of on-the-go therapy. And in these times? That's truly priceless.
"Nightclubbing" a perfume by Celine
Having a signature scent is lovely, but sometimes it's good to signal the start of a new year—or any other new beginning—with a new perfume. Just like getting your hair cut, wearing a new perfume can change your personal energy. May we recommend one of the new scents created by Hedi Slimane for Celine to change your path? "Nightclubbing," as the name implies, with dark undertones that hark back to those seemingly never-ending nights that are the essence of being young—living without a care in the world, going out on the weekends, just seeing where the energy of the evening takes you. With notes of tree moss, vanilla, and musk, this fragrance truly brings Slimane's signature heady, nocturnal aesthetic alive. What are you waiting for? A lifestyle change is just a spritz away. A suggestion for a perfect night in: this scent pairs wonderfully with a listen—or five—of Grace Jones' Nightclubbing.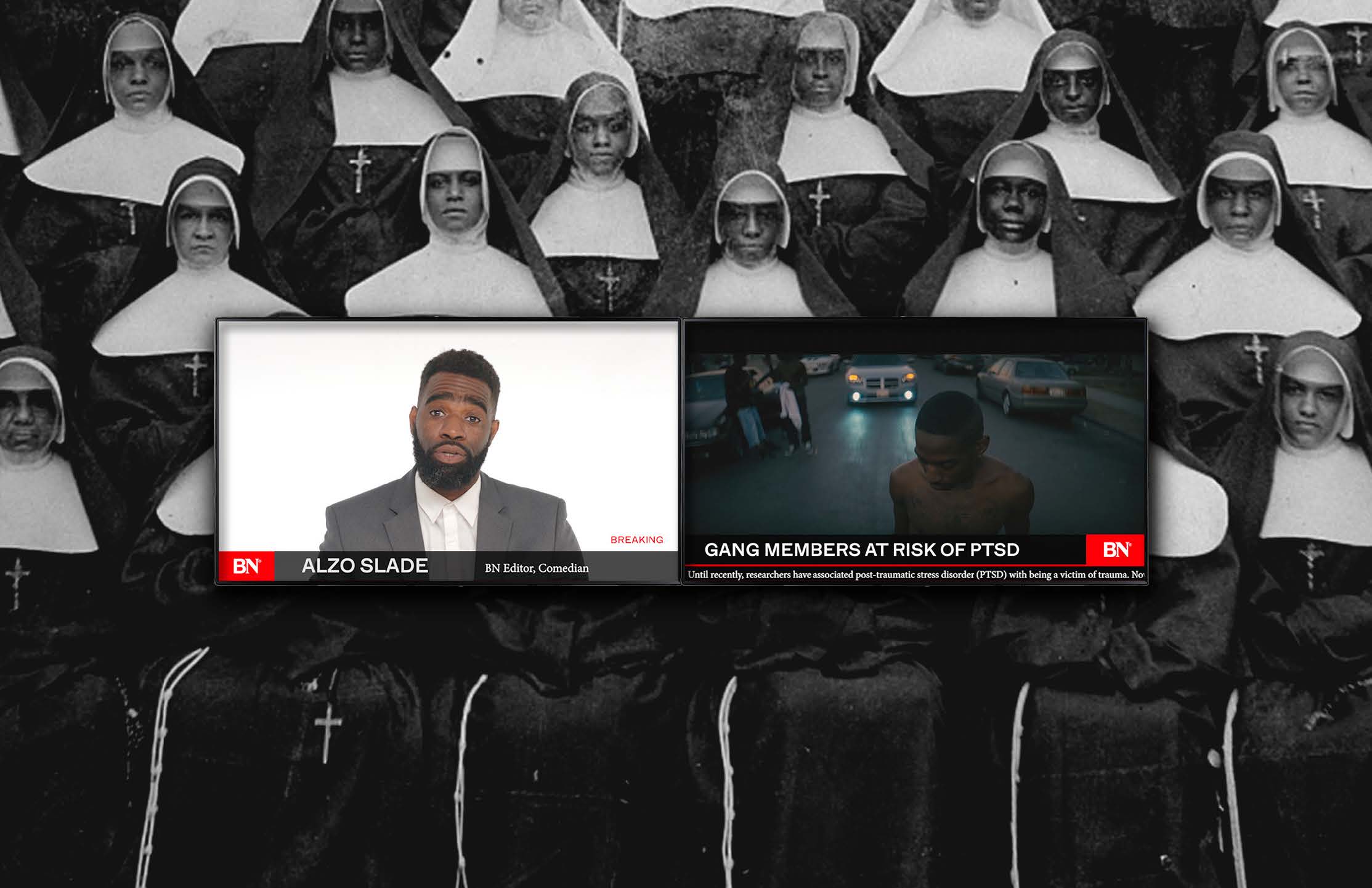 Kahlil Joseph's BLKNWS at BAM
This spring, Los Angeles–based artist and filmmaker Kahlil Joseph, best known for his work with Kendrick Lamar, Shabazz Palaces, and Beyoncé, will bring BLKNWS, his two-channel video installation originally shown at last year's Venice Biennale, to Brooklyn. The work, which imagines a cable-news show devoid of the whitewashing that permeates mainstream media, is infused with black sensibilities and populated entirely with images of black people, culled from film clips, music videos, gifs, memes, and even Instagram content. (Artnet called it "a bit like if BET merged with CNN and then merged with Artforum and The New Yorker.") The installation, which was originally conceived as an actual pitch to cable networks for a real-life TV show, was slated to run from March 23 through June 21 at the Weeksville Heritage Center and at the Brooklyn Academy of Music, as part of the latter's spring programming, whose theme is "Yours Theirs Ours." For now, the exhibition is postponed.
Regresa, the new album by Buscabulla
Raquel Berrios and Luis Alfredo Del Valle, the husband-and-wife duo who make up the experimental pop outfit Buscabulla (slang for "troublemaker"), grew up in Puerto Rico but met after they had both moved to New York City to pursue their musical dreams. They fell in love, got married, and had a child, all while releasing two critically acclaimed EPs, starting with their 2014 self-titled debut, which was produced by Dev Hynes and released by Kitsuné. In 2018, shortly after Hurricane Maria, they moved back to Puerto Rico—thus the title of their first full-length album, Regresa (Return), out in May 2020, which shows the duo can get a vibe going no matter where they are. Mixing elements of R&B, salsa, reggae, and even the boleros heard on the island in the early 20th century, the album sees Berrios's sultry vocals and Del Valle's groovy baselines coming together in songs that make your body move. Their first single, "Vámono," or "Let's Go," kicks off with a drumline snare and a synth groove in the background that's a dreamy call to just get up and go.