Bill Cunningham, Paris, 1971 Photo credit: Harold Chapman Courtesy of Greenwich Entertainment
Bill Cunningham In His Own Words, On the Big Screen
A new documentary based on a 1994 interview with the photographer, opens nationwide this week.
Bill Cunningham, Paris, 1971 Photo credit: Harold Chapman Courtesy of Greenwich Entertainment
In 1994, then-journalist Mark Bozek was assigned to get a 10-minute interview from Bill Cunningham. What he didn't anticipate was that the interview would go on for three and a half hours. After Cunningham's death in 2016, Bozek decided to revisit the footage from this never-before seen interview for a feature film, The Times of Bill Cunningham, which makes its premiere in New York on February 14.
The film traces the 50-year career of the photographer who used photography to archive fashion on the streets; how clothing reflected political upheaval: "I'm a fashion historian and the camera is a way to document it," Cunnigham once said.
Cunningham got his first camera in 1967 and started by photographing a stylish woman on the streets of New York—it was Greta Garbo, but he didn't recognize her. All he noticed was her nutria coat: "I thought: 'Look at the cut of that shoulder, it's so beautiful,'" he recalled in interview footage. "All I had noticed was the coat, and the shoulder."
It wasn't until 1978 that he started publishing his work in The New York Times, with his regular series called On the Street, and became a street-style trailblazer, his focus always on the clothes. Once, a scrum of photographers swarmed French movie star Catherine Deneuve, but Cunningham didn't photographer her. "She wasn't wearing anything interesting," he recalled.
For GARAGE, Bozek talks about letting the tape run, Diana Vreeland, Azzedine Alaïa, and how Cunningham was "the Nostradamus of fashion."
This started as a 10-minute interview that went on for three and a half hours. Why did the interview go on for so long?
It's a great blessing of my life that it went on for that long. At the time, I was working at FOX TV when it was a startup, I was doing a culture show about fashion, art and photography. I did a piece about Bill, and that led to covering him at the CFDA show. I never said more than just a brief hello to him before this interview. He opened up in a way that people are surprised about, hearing his story from start to finish.
How did you know Bill Cunningham?
I knew Bill from the 1980s a little bit, but just a friendly basis. I thought the interview would last just 10 minutes, but he felt incredibly comfortable in telling his story, he just kept talking. At the 30-minute point of our interview, I realized I should just shut up and let him tell his story. I had a list of questions for soundbites, but they turned into 20-minute answers, like him telling me about photographing Diana Vreeland every time her hand touched a mannequin for 11 straight years at the Met Museum; talking about being stationed in the south of France during the Korean War, and going to couture shows in those days. We ended up spending the whole afternoon there, until I ran out of tape.
At what point did you want to make it into a feature film?
On the day he died in 2016, I went searching for the interview, which I hadn't seen in 23 years. Since he told his whole story, I didn't feel the need to go out and interview other people who would say how great he was, everyone already knows that. For a year and half, I put together a semi-compelling film but didn't have access to any of his pictures, until I contacted his niece, who gave me access to the archive. I found pictures from the war, Versailles in 1973, gay pride parades that he documented every year, but never published one picture. Now I had access to all of them.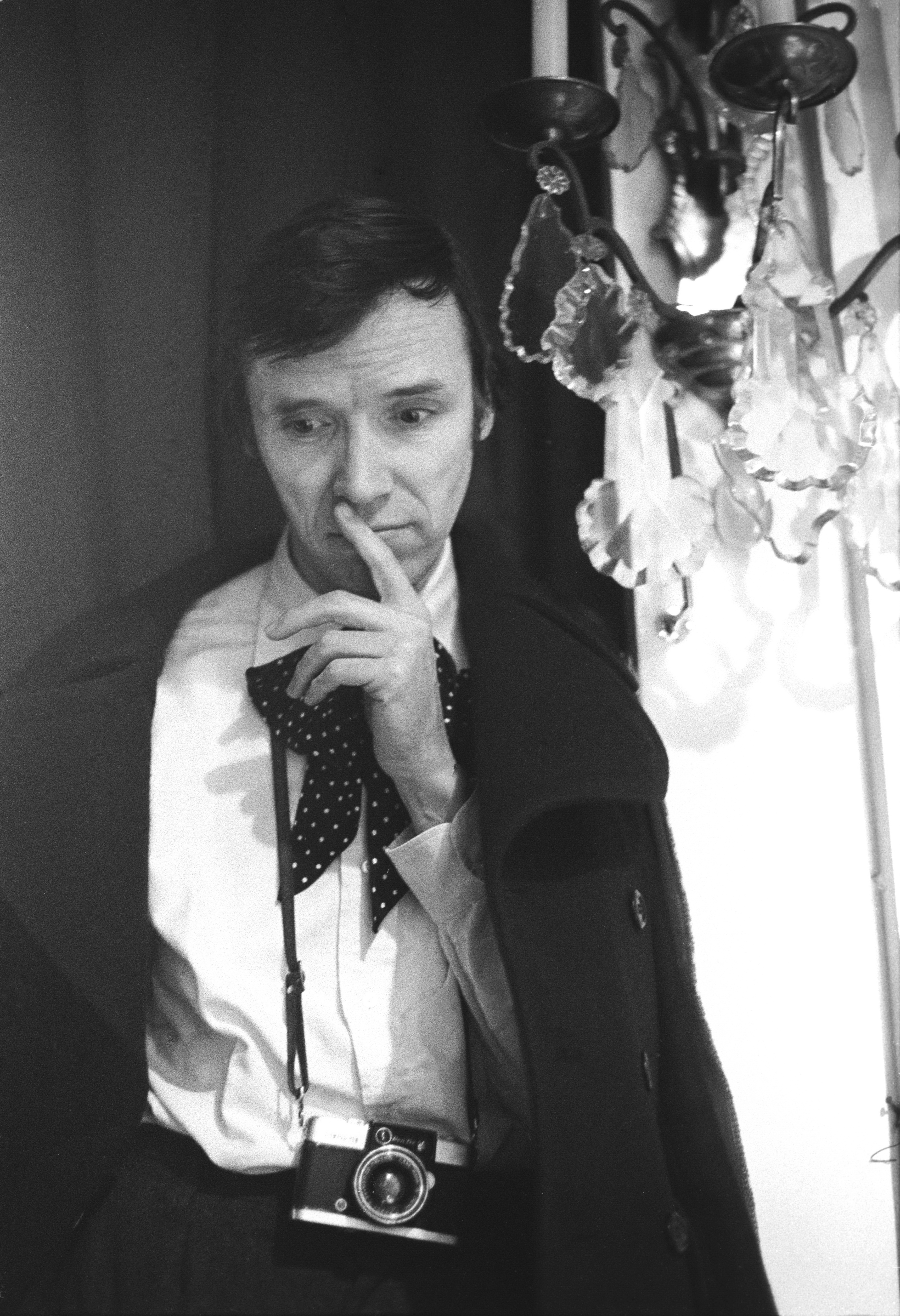 Did he like the media attention? Were you nervous doing this without him knowing?
I spoke to people super close to him, like the artist Ruben Toledo and his wife. His friends championed this project every step of the way. They said Bill would have loved the film.
How famous was Bill Cunningham?
Bill became more popular when he put his trademark blue jacket on. Selfies became a thing. It really did bother him. But he still kept the blue jacket on. He didn't like people interrupting him for photos on the street, he would get upset about well-known fashion editors who would come up to him at the Met while he was covering a gala.
Why did he hate selfies, he thought they interrupted him?
It was an intrusion into his psychology, his personality. That camera, as much as it was his work, it was also a protective mechanism for him. If he didn't want to talk to someone, all he had to do was put his camera in front of his face. It was usually with people he didn't know. He mellowed in his later years. If you look on Instagram, there's tons of selfies of him smiling. But when he was working, it bothered him the most.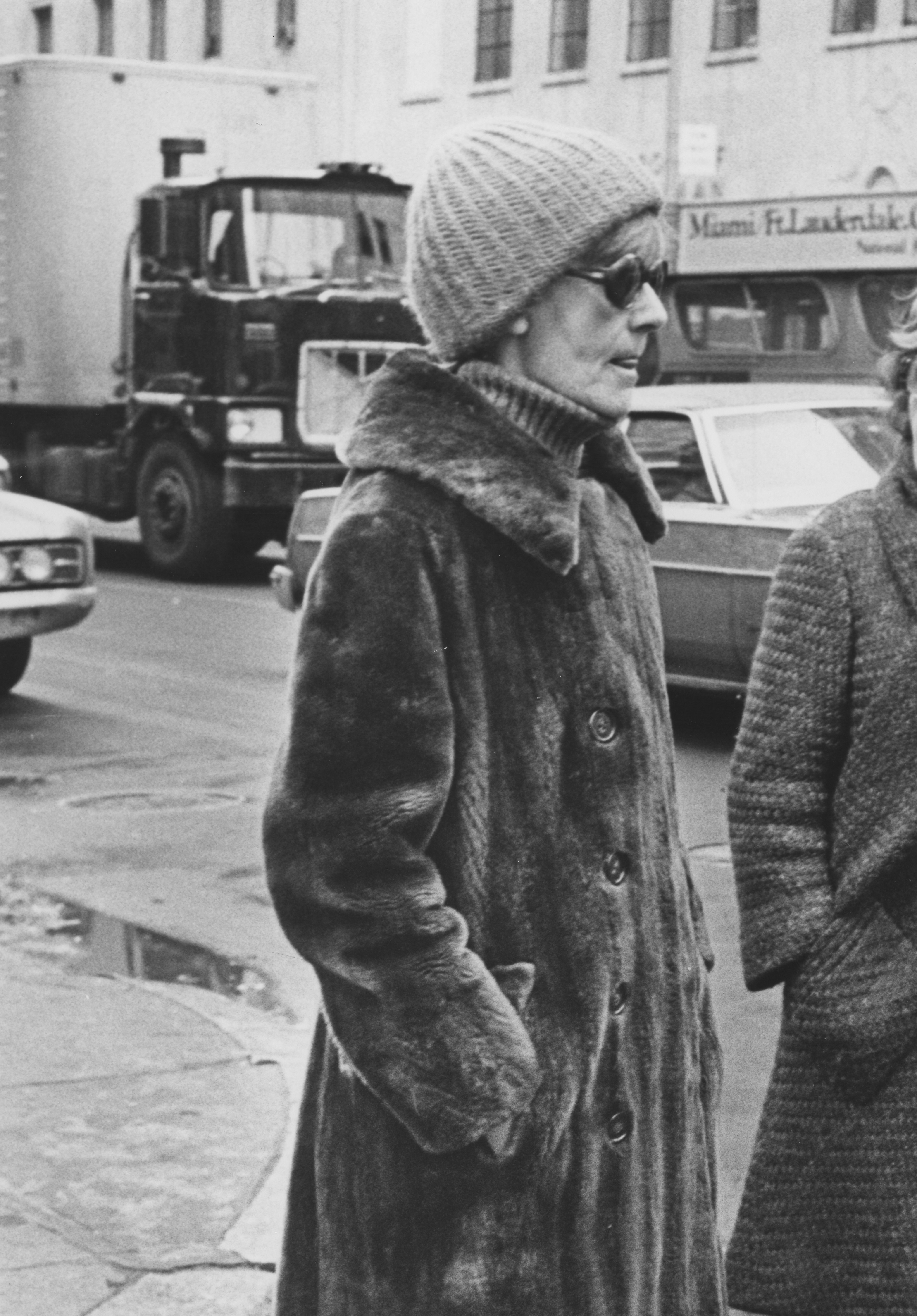 How did he change fashion photography, even though he thought he was a historian?
When he left the runway, and started going on the street, to see how the clothes were worn by real people. He never saw the person but what they were wearing. The shot that skyrocketed him was in fame was that January day in 1979, when Greta Garbo wore a nutria coat, then crowds of people came around. He was focused on the collar of the coat. When he got back to the newsroom, one of the editors said: "That's Greta Garbo!" It ran on the front page of the Metropolitan section of the Times, that's where it started
What made Bill Cunningham a different photographer?
He was so relentless in his pursuit of discovery. It's not so much about the picture, but about his ability to discover amazing talent. He was the first to write about Jean Paul Gaultier and Azzedine Alaïa. He was the Nostradamus of fashion. Even Anna Wintour said, Bill Cunningham and I would be at the same runway shows and he would see things that none of us, who have been doing this for all these years, would never see. His passion for relentless discovery is what he will be remembered most for.
Did he discover a lot of people through street style?
Yes, he did an 80-page story on Andre Walker and Azzedine Alaïa for Details [in the 1980s]. The downtown crowd. Being out there everyday and seeing what he saw, he had an eye that he had. No one will ever touch the passion and relentless work produced [by] Bill. This was before digital cameras; Truman Capote's Black and White Ball was the first event he really covered. He took his camera out every single day of his life since then.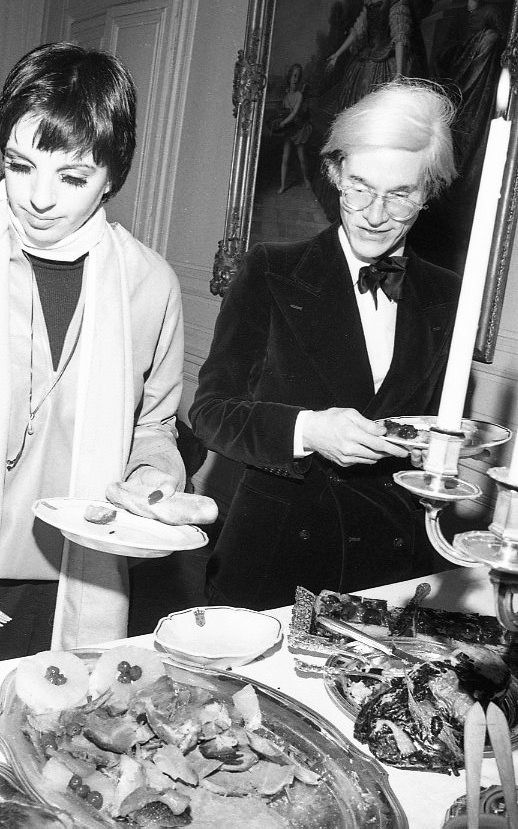 When you go to fashion weeks now, there's sometimes more photographers out on the streets than inside the fashion shows—did this start with Bill Cunningham?
It was absolutely influenced by him. If you look at his pages in The Times, he didn't miss one Sunday for 38 years. They were always brilliant ideas, that was the easiest thing for him (spelling was the hardest). He had an editorial perspective that was remarkable. If he saw someone he didn't like, he'd hold up his camera but wouldn't snap a picture, because he didn't want to hurt their feelings.
Did you ever become friends with him?
I never saw him again after that. Maybe once or twice on the street.