Photo Jackie Nickerson Courtesy Yeezy
In the Future We Will All Wear Balaclavas
A highlight at Kanye West's Yeezy Season 8 was the ever-practical balaclava.
Photo Jackie Nickerson Courtesy Yeezy
Historically, wearing a balaclava is associated with one of two things: committing acts of street justice (i.e. robbery, graffitiing a Blue Bottle), and keeping your little nose warm in the cold weather (maybe while on a pair of skis? I don't know your life). I'd like to offer a third, and more modern excuse to wear a balaclava: when you are anxious and need to hide. Think about it: You're sitting at work when all of a sudden you think of something stupid you said in 2006. Your face is probably bright red, and you don't want your coworkers to ask you why. A balaclava will do just the trick. Now no one will ask you what is wrong, because no one can see your rosy red cheeks. Kanye West, whether it was his intention or not, agrees with me on this matter. At Yeezy Season 8, there was not one, but in fact several looks that included very chic balaclavas. Anxiety be gone!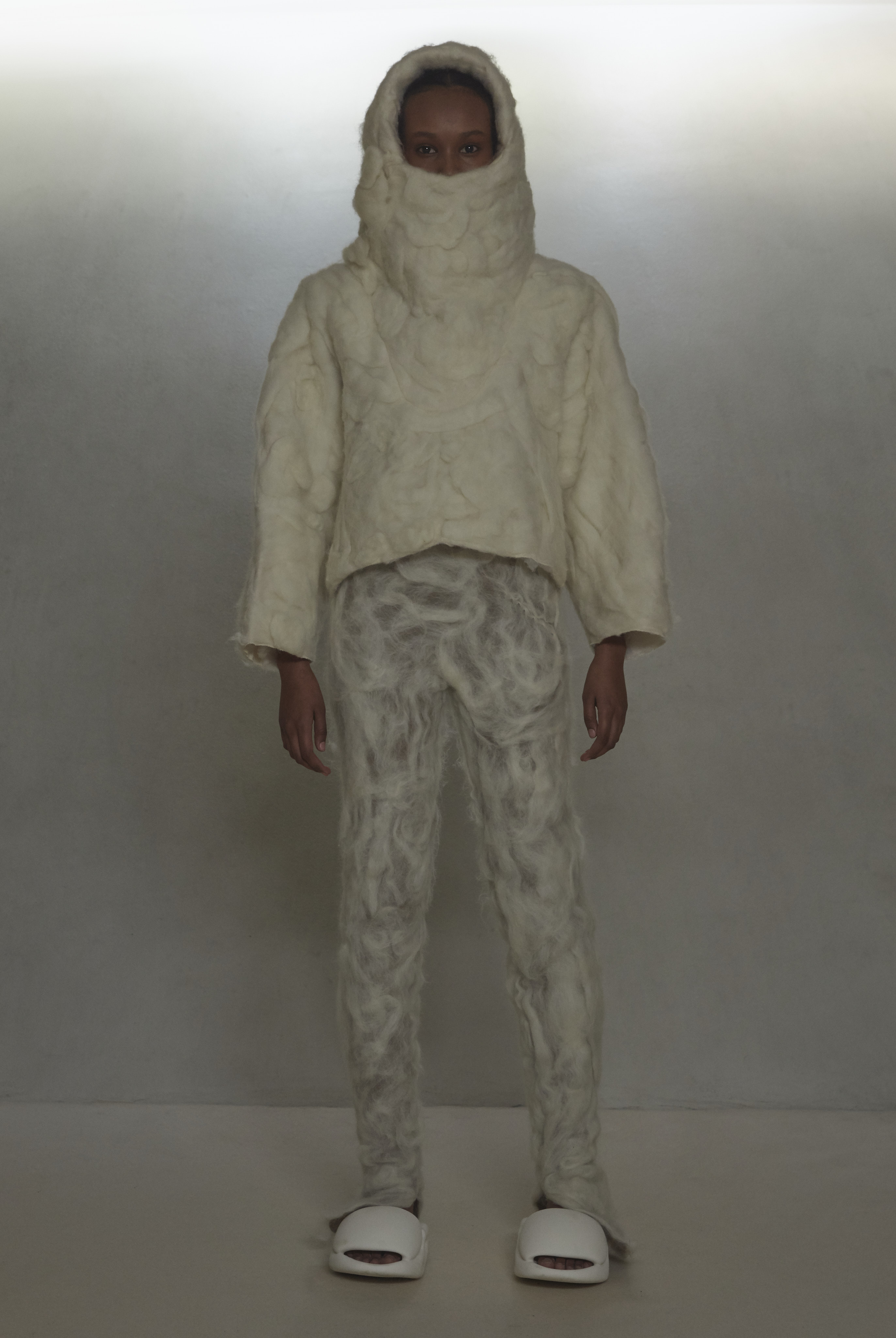 This season was a return to Paris for West, who showed his collection at the Espace Niemeyer (otherwise known as the headquarters for the French communist party). The collection was only 18 looks, five of which included balaclavas that were actually part of sweaters—like so many hoodies gone too far. One particularly great look involved a white sweater/clava combo that was made out of wool, and therefore seemed to be very soft! In a recent interview, West said that the balaclavas will be made with wool will from his ranch (he has over 700 head of sheep!). Imagine wearing one of those balaclavas while walking around the park when it is cold and you want to hide because you are anxious. C'est la vie, baby! West also did two balaclava looks that give off the vibe of when you tighten a hoodie around your head to its maximum level of tight. I like to do this when I leave the gym, so no one looks at my sweaty face. I can see a future wherein more people do this, and it becomes very chic. More people running around with sweatshirt balaclavas would make the world a better place. People would let themselves experience all of human emotion and wouldn't be embarrassed because they would be wearing a balaclava. They also would be warm.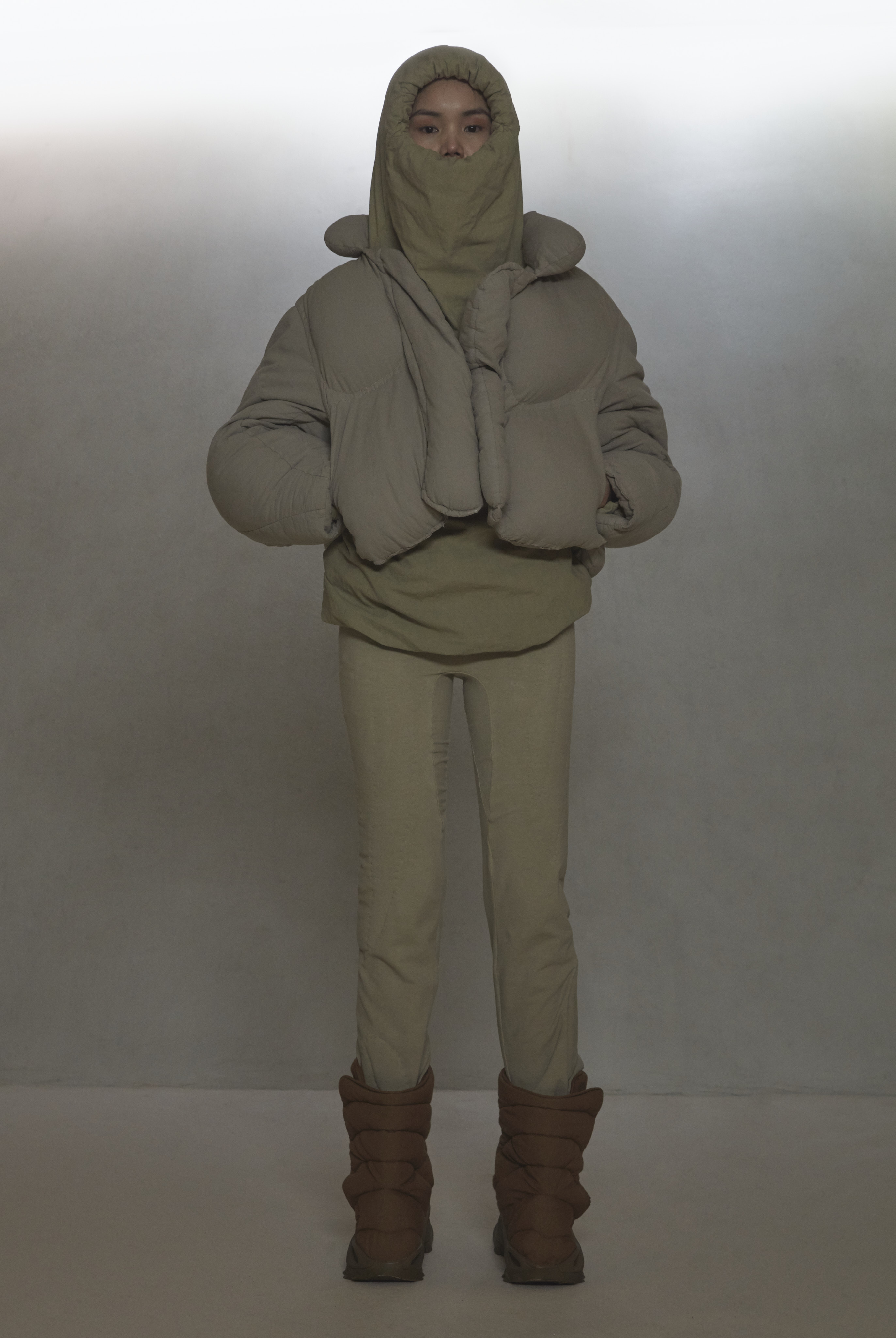 West's reintroduction to Paris was a success in a lot of ways, but in my opinion mostly because of the balaclavas. A balaclava is the ultimate accessory, and the only acceptable form of hat. So much of headwear looks really silly! A balaclava does not because it is practical and it also makes you look a little bit scary. Long live the clava! Long live practical headwear that you can put on when you need to hide!