Photograph by Cian Moore.
Heron Preston Puts Art Handlers In Carhartt (Which They Were Already Wearing)
The designer talks the tension of luxury workwear and meeting Virgil at La Esquina.
Photograph by Cian Moore.
Of all the heritage brands that have secured a place in the high fashion pantheon—from Patagonia to Levi's to Dickies—perhaps none has done so with more finesse than Carhartt. Through a series of savvy collaborations and Carhartt Work In Progress (WIP), the brand's European-based licensee that leans more into the world of fashion, it's sought less to reposition itself than to extend its O.G. credentials into new spaces, with countless menswear fanatics and Vogue acolytes coming along for the ride.
Today, Heron Preston announces his second collaboration with Carhartt WIP, with a campaign focused on art handlers, who have a well-noted affection for the brand's canvas pants and jackets. Preston began his career designing on Carhartt blanks, and "the whole narrative [of the Heron Preston brand] has been centered around workwear, and the industrial future," he said. "I think Carhartt [WIP] has been noticing these kinds of projects, and the conversation just magically happened from there." There will be an accompanying pop-up, with workshops on sustainability, in Tokyo.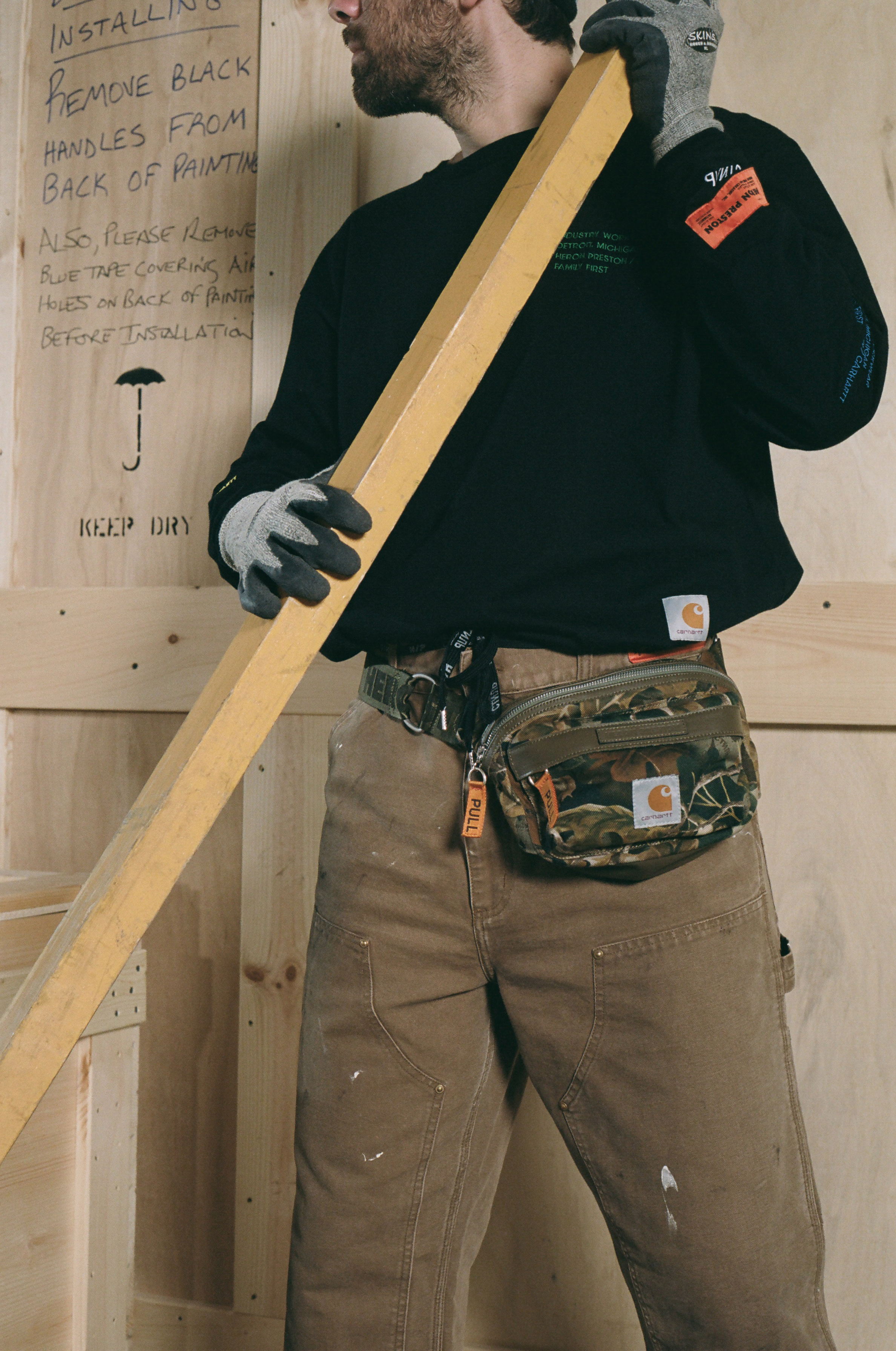 As for how Preston made the Carhartt pieces his own, he said, "The way I approached it was staying true to who they are. I didn't want to move too far away from the DNA of the brand, but sprinkling my touch on top of that. The color orange is very prominent in the collection, the forest camouflage, which is a camo that I kicked off with my first collection, pointing my finger at American workwear culture. I also included some touches of paint splats and my logo, which was applied in Swarovski rhinestones, to get at the intersection of workwear and luxury fashion. I thought that was an interesting tension there—between the highs and the lows of both categories or fashion or apparel."

As for how the art handlers came into it, "I wanted to freeze in time someone who would actually be wearing the clothes while they're working," he said. Preston had been interested in working with Clynton Lowry, the editor of Art Hander Magazine, which chronicles the art world's working class in print and on Instagram. "It shows the behind-the-scenes, the overlooked, and the unfamiliar of what it takes to install art," Preston said. "We always are experiencing the front end of it all, but what happens on the back end is what I'm also really fascinated with."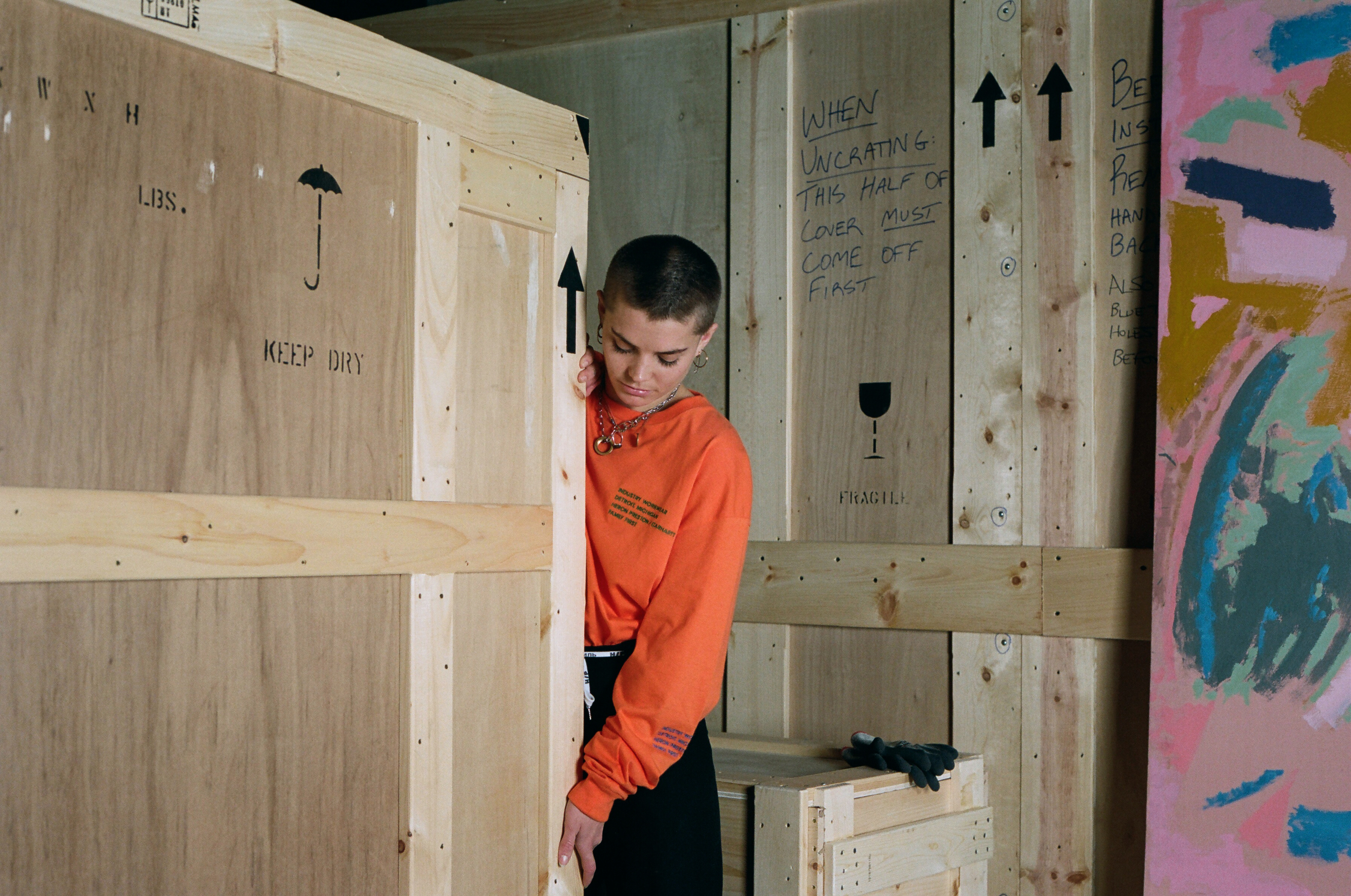 "I thought this was the perfect fit to tell this story because art handlers are naturally wearing Carhartt when they're working," Preston said. It also taps into that high-low tension: the physical laborers who move these luxury objects around the world. They are the art world's unseen working class. "Clynton is an art handler himself, so that's how we ended up casting actual art handlers as the models for the shoot."

While the fervor for workwear in high fashion has been celebrated by some, others argue that its relationship to luxury is an awkward one at best. Doesn't it look a little funny for, say, a graphic designer to wear canvas pants fit for a construction job to his high-rise office? For an Oscar-winning actor to dress like a dog walker? Is it classist? Is it appropriation?
"They're from Detroit," Preston said. "Looking at where they're from, looking at industrial culture, that's where they're from. This is as authentic as you can get. I think that is something that fashion has lacked in the past, and that's where you get a lot of these collaborations pointing their fingers at uniforms, and real people. That is bridging the gap between fashion and reality and giving [fashion] meaning. Fashion can't live by itself. You need music, you need culture, you need real people, you need architecture, and all these types of experiences that give fashion an actual meaning."
Preston doesn't glide over this tension—he says it's necessary for fashion's relevance. He continued, "Carhartt [WIP] is a perfect example of that, bridging the gap between [fashion and] what's happening in the real world. That's how I can sit comfortably at night: if I am part of a larger, global story, and not just doing fashion of fashion's sake on an island. You look at my work and the Department of Sanitation, that is this narrative that I've been fascinated with."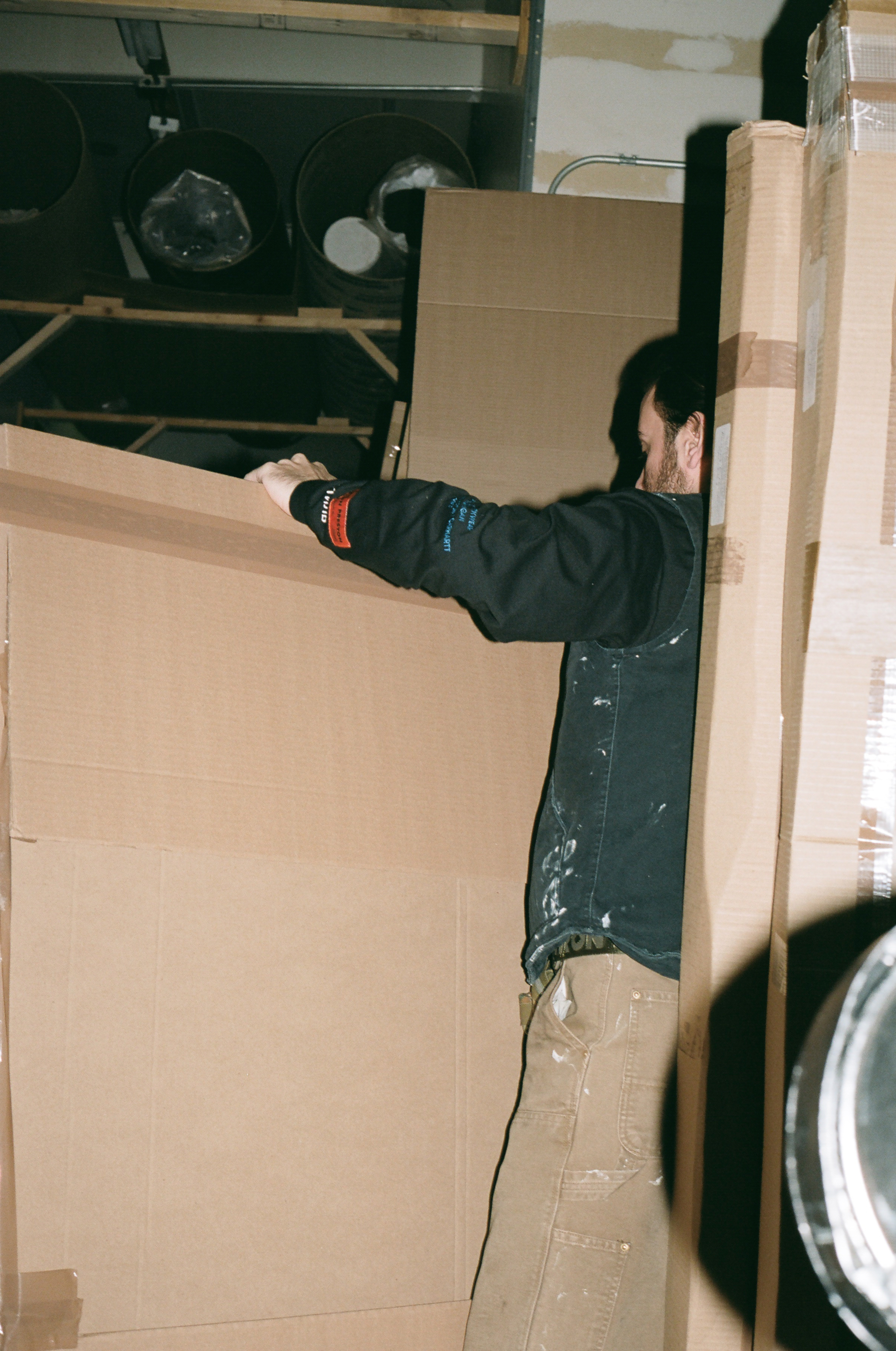 Art handling is a job many artists take to pay the bills. I asked Preston if he ever had any "pay the rent" jobs when he first moved to New York. "Yeah, I worked in restaurants—at La Esquina."
"Is that the place where the owners make employees wear those shirts that say, 'Suck My Cocktails'?" I asked.
"No. Is there a Mexican restaurant somewhere in New York that has that?!"
"Yes, it's also in Nolita."
Preston clarified that sometime after he left, the employees began wearing t-shirts that said "Sexico," which is only a little less bizarre. (Later research confirmed that the restaurant with the more lecherous shirt is Oficiana Latina.)
"They were like, 'Oh, you're good with computers? We have a perfect job for you, you're hired.'" When he arrived on his first day, "the computer was the cash register in the taqueria."
I asked Preston, whose clothing is particularly popular with celebrities, whether he ever served any famous people. "Everyone from like Madonna to the Red Hot Chili Peppers—there was someone there every single night. I remember my shift was nearing an end, and I couldn't wait to leave, and all of a sudden, we get one last group of people showing up at the very last minute. I was like, 'What the fuck?' We were literally about to leave! There's like these two, three Maybachs parked out front and it turns out to be Diddy, Jay Z, Beyoncé, Naomi Campbell—and I was seving them. And that was one of the coolest moments working there."
"And now they're wearing your clothing!" I said.
"It's hilarious how all that works out. It was a great experience for getting acquainted with New York City in college. That's where I met my best friend Virgil [Abloh]!"
Perhaps Preston's next project should be a Carhartt WIP blank for La Esquina employees. It is, after all, just a short walk from Carhartt WIP's Lafayette Street store. Even "No Sexico In the Champagne Room" would be better than just plain "Sexico." See you in Nolita, Carharttistas!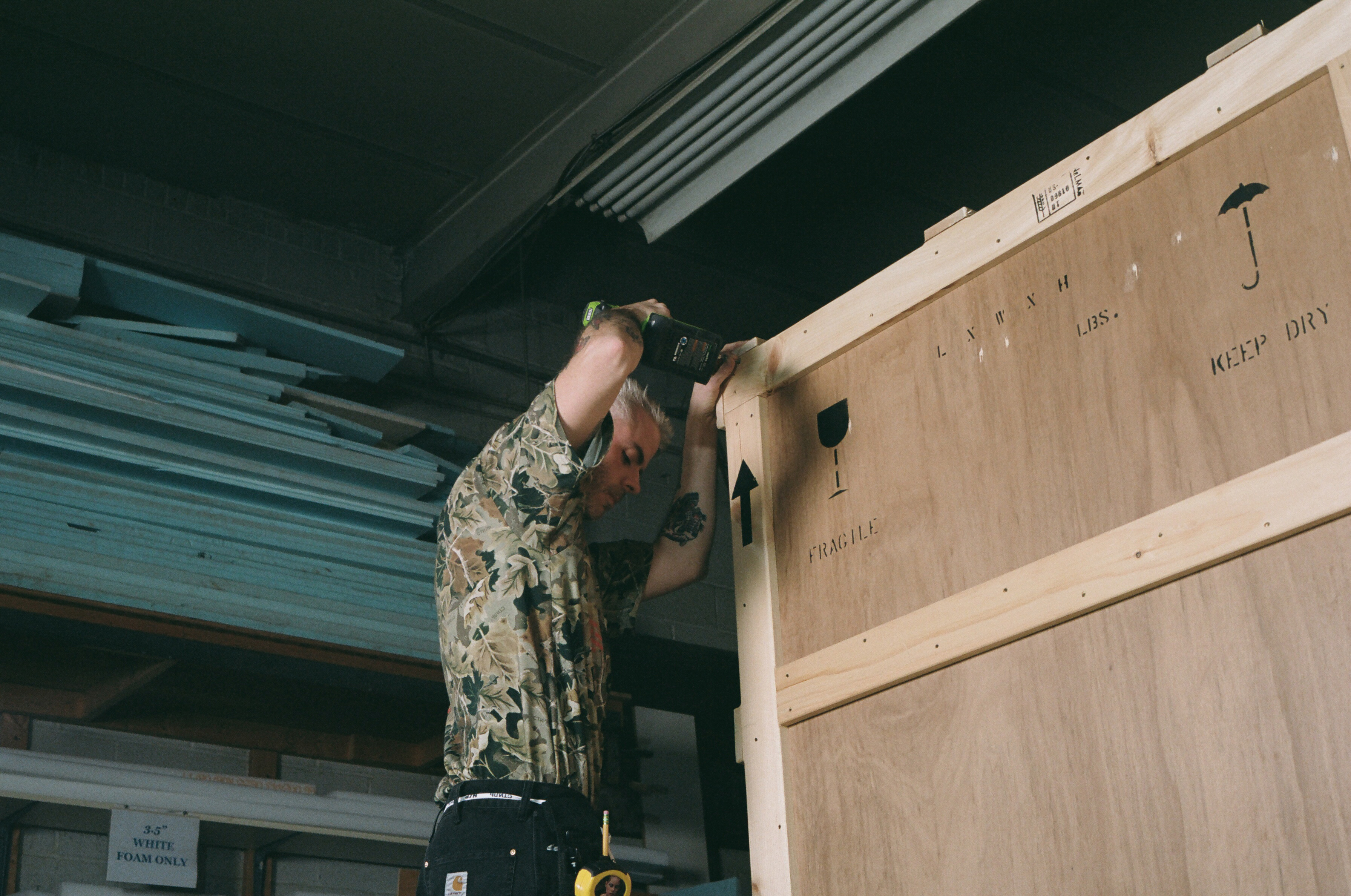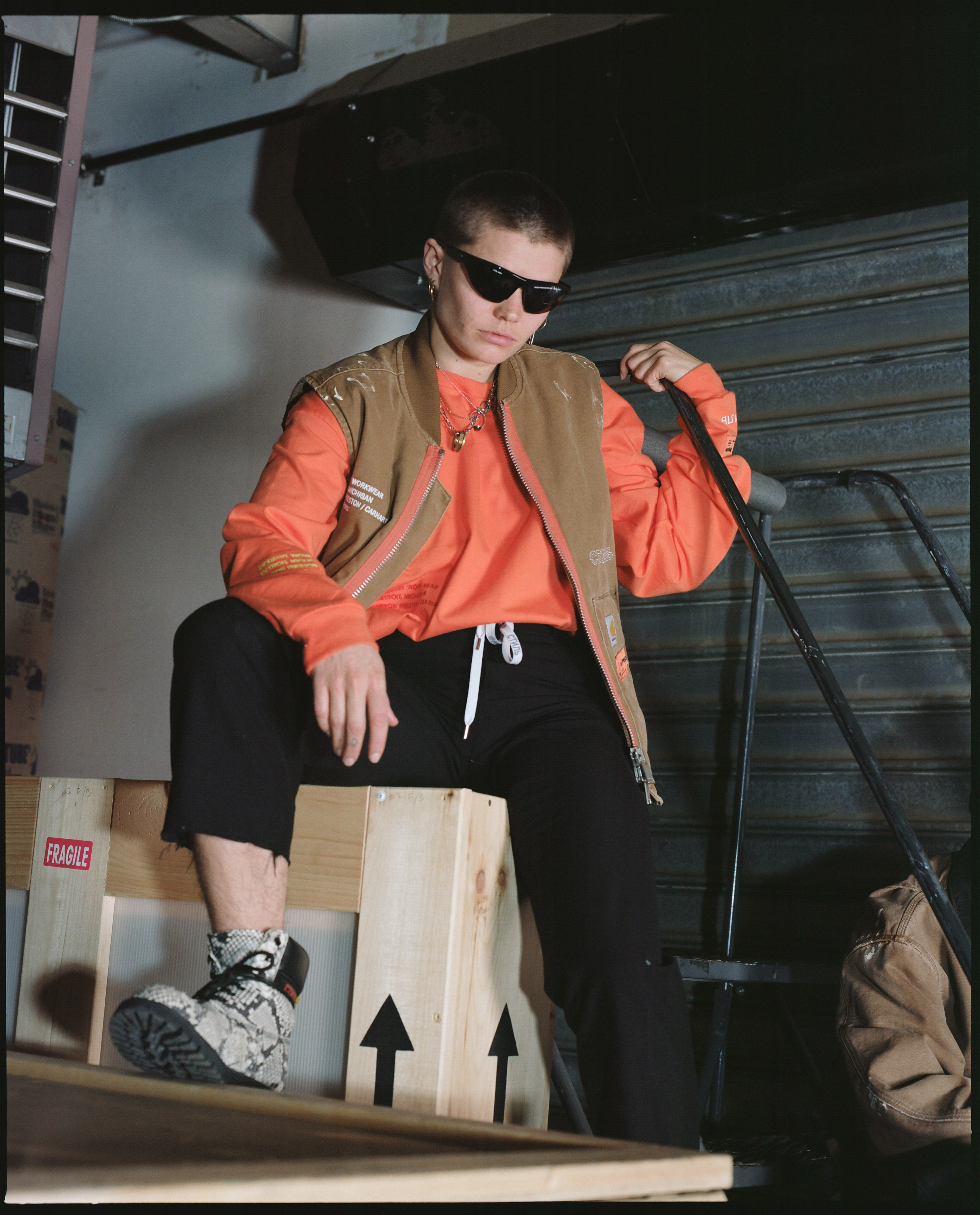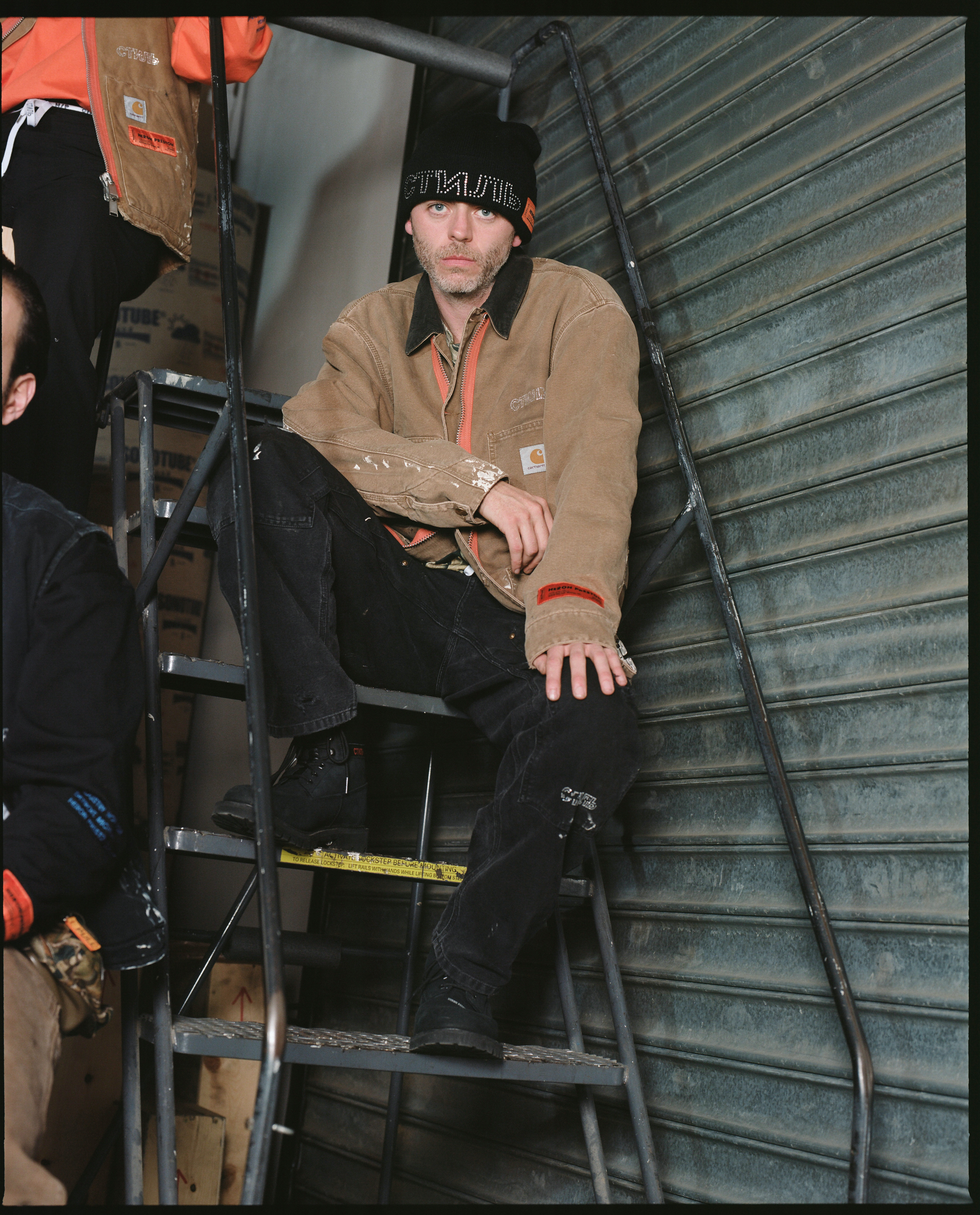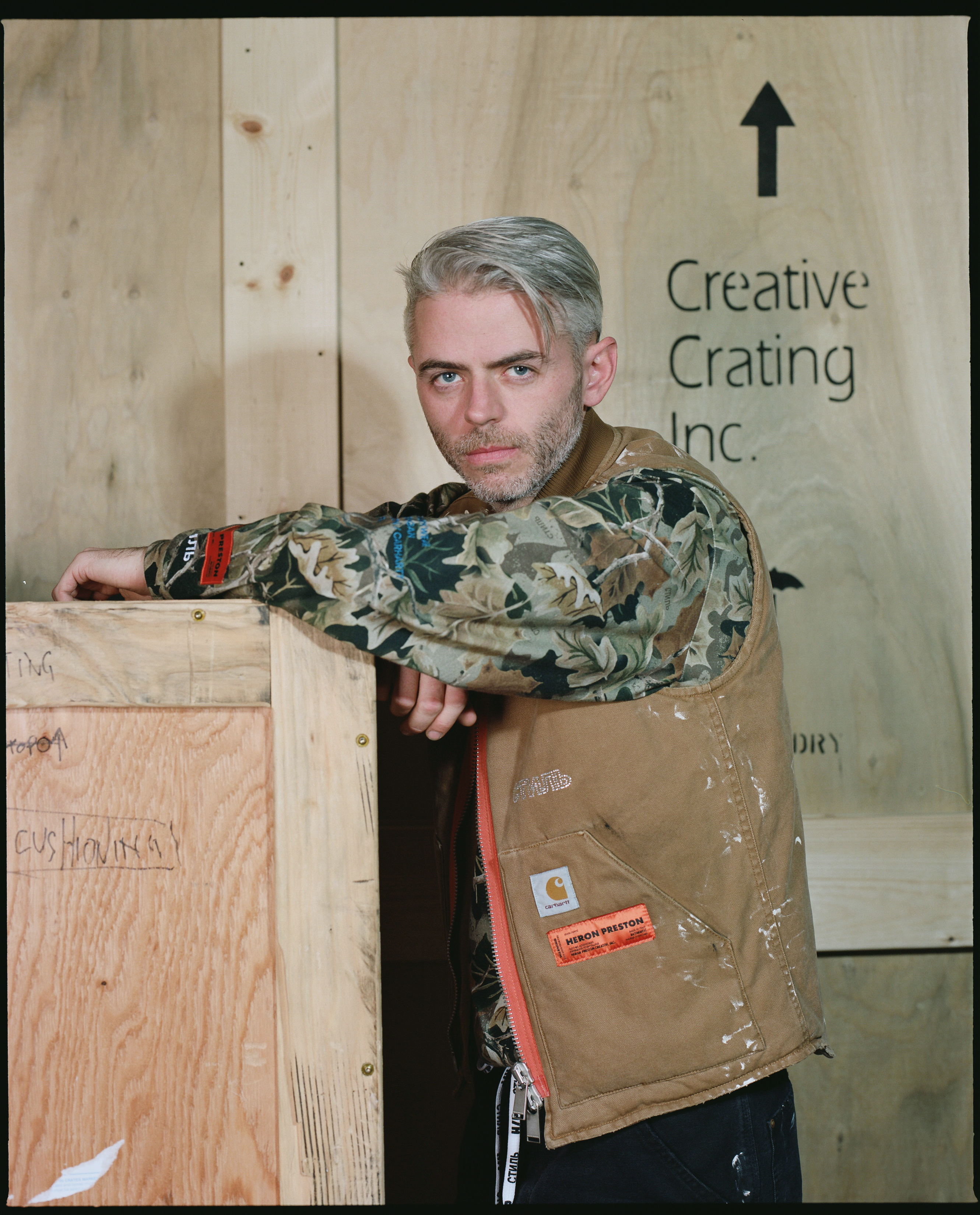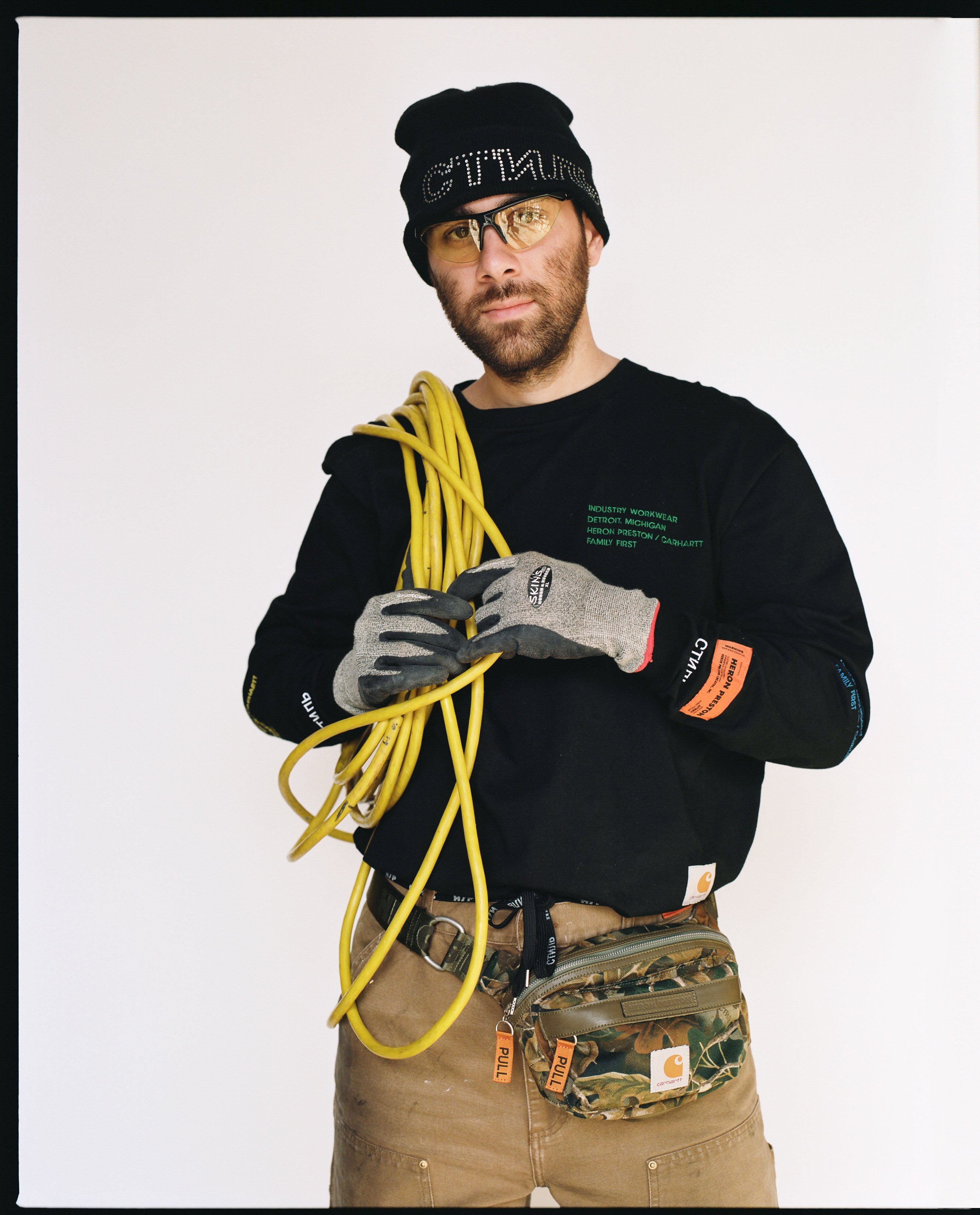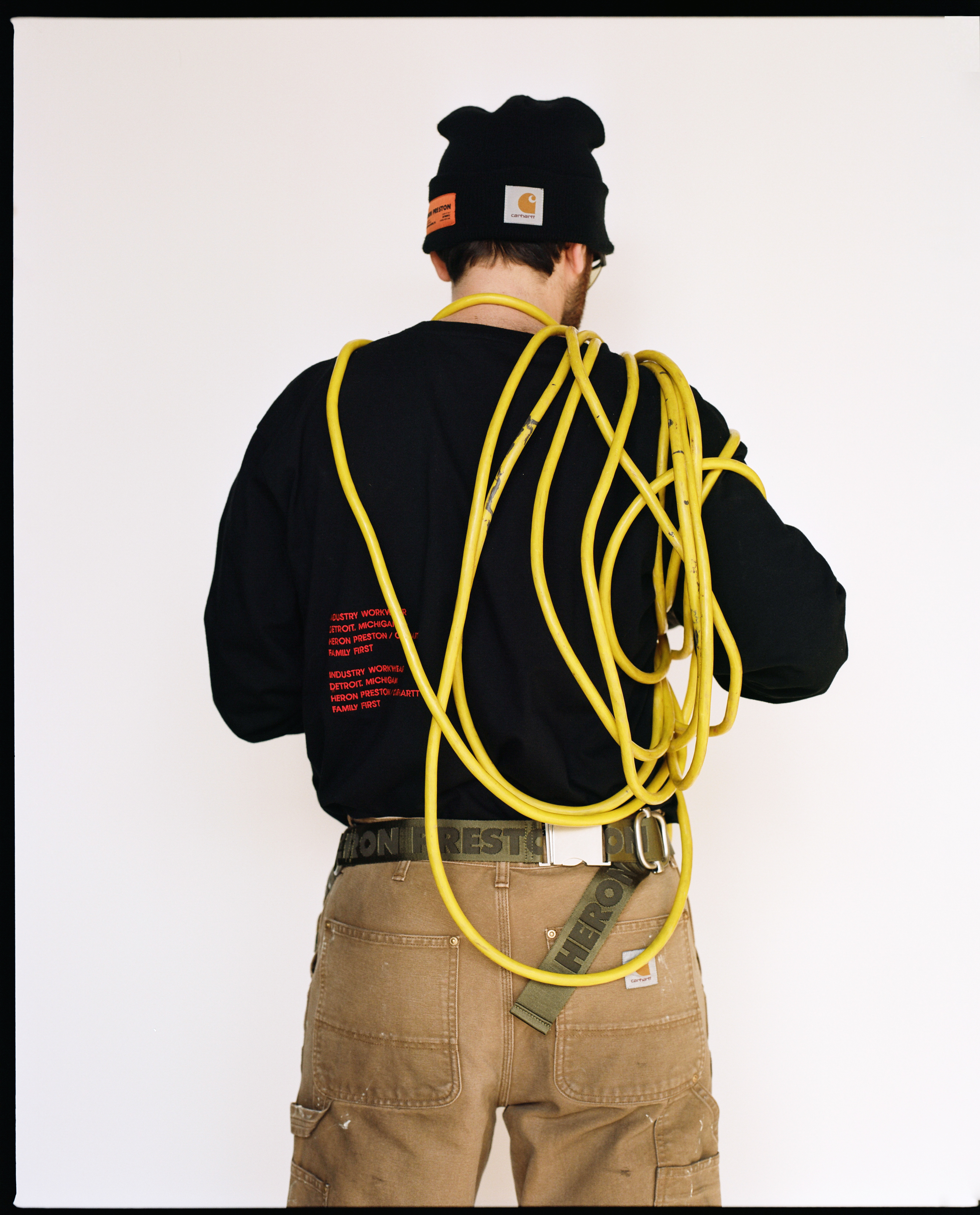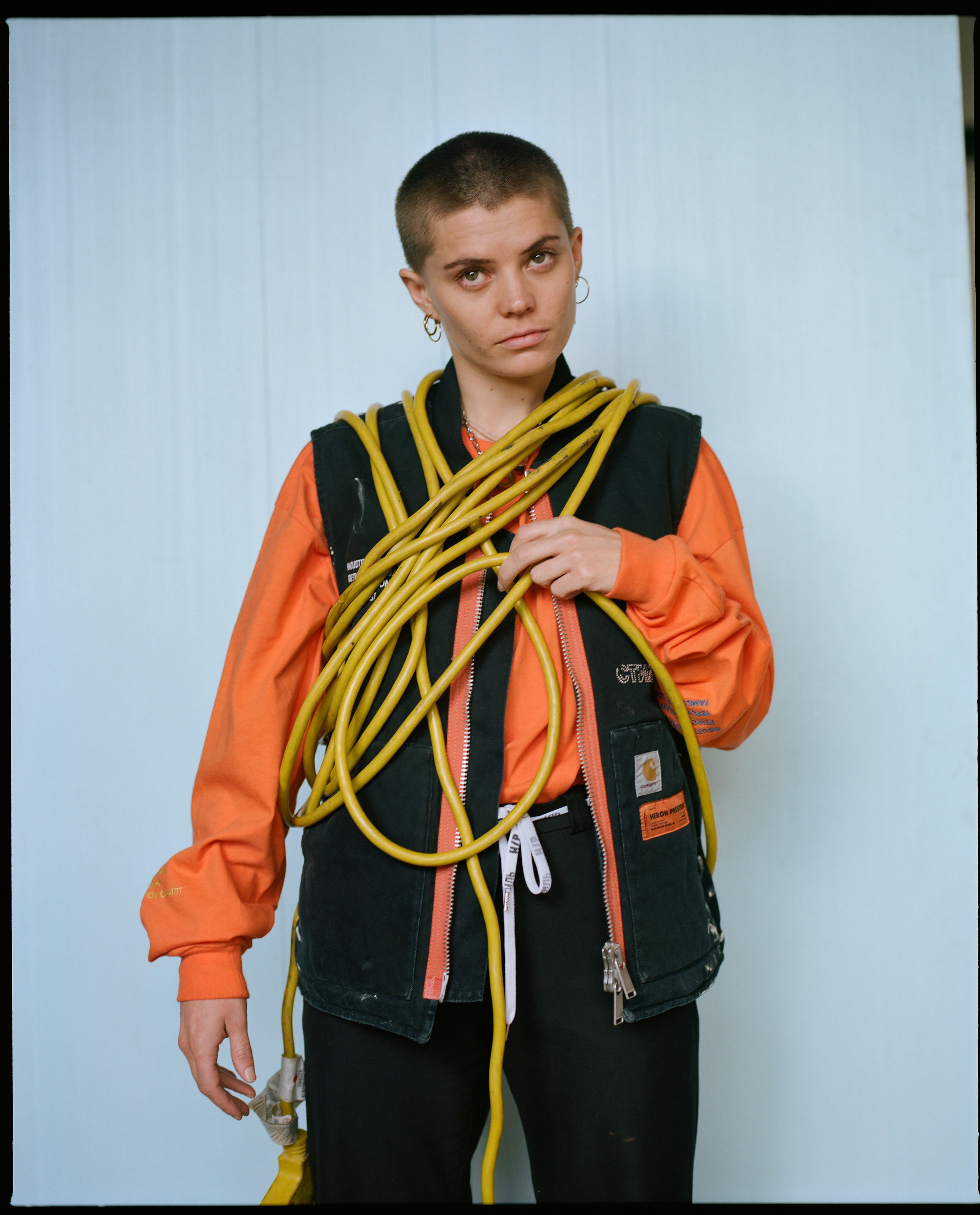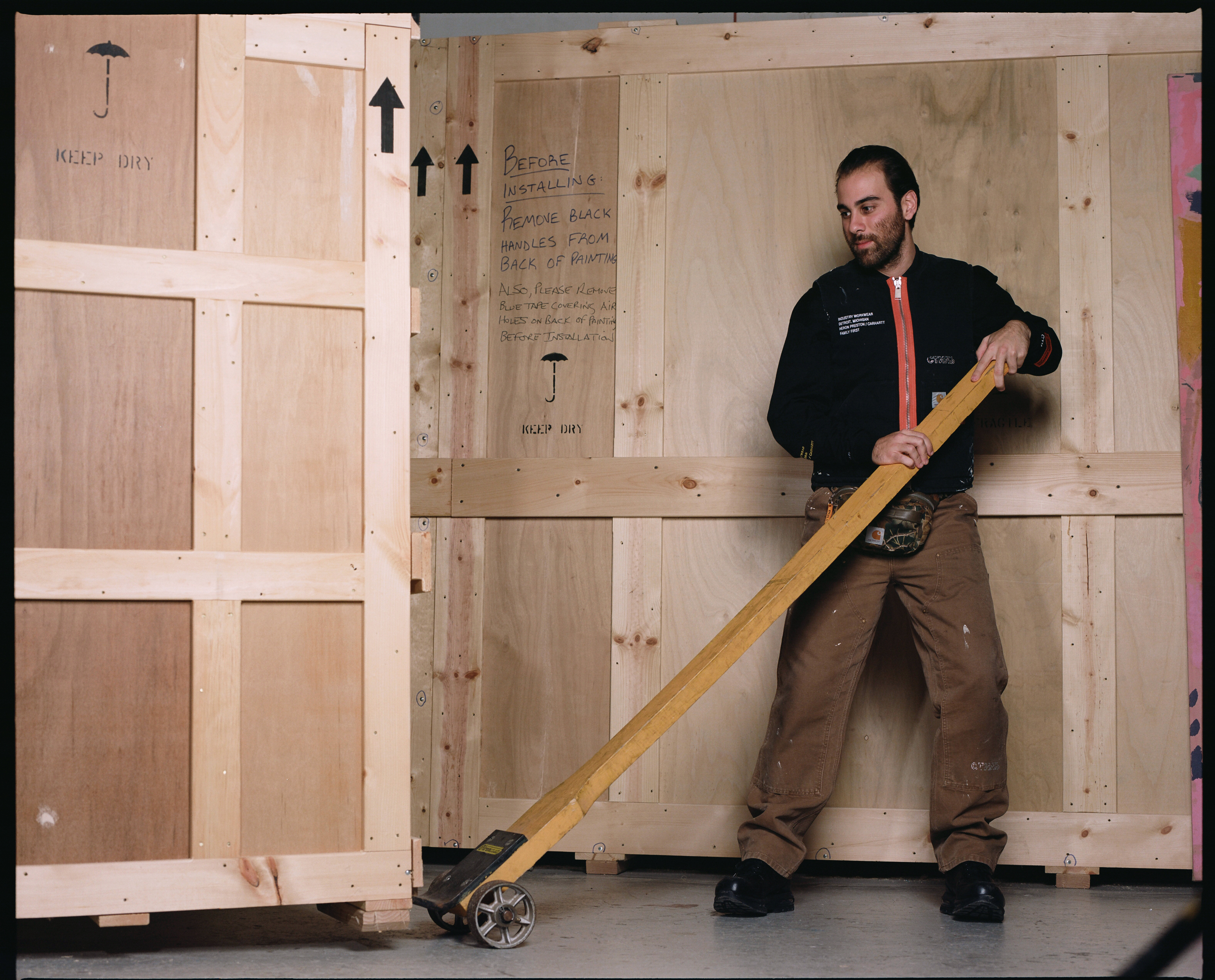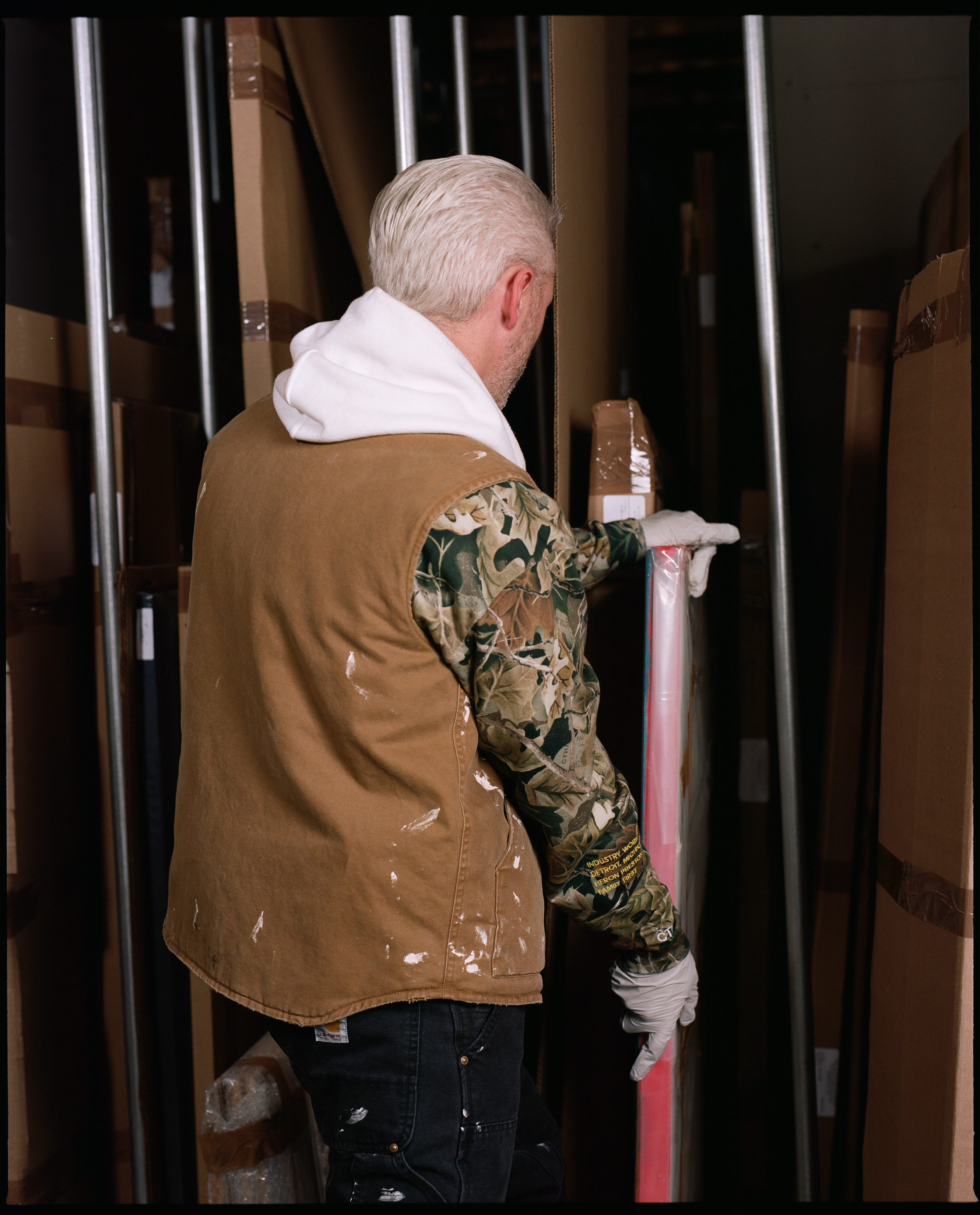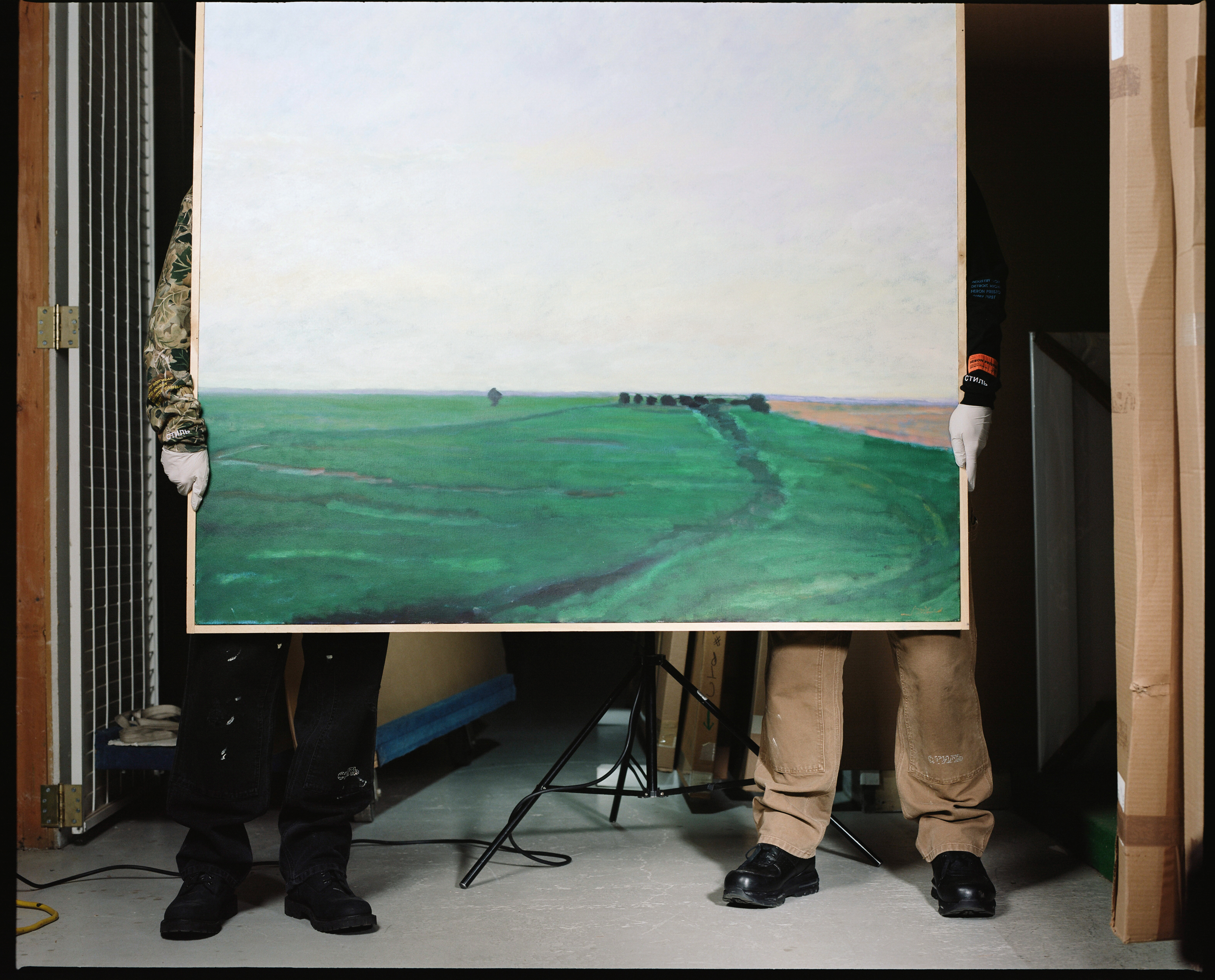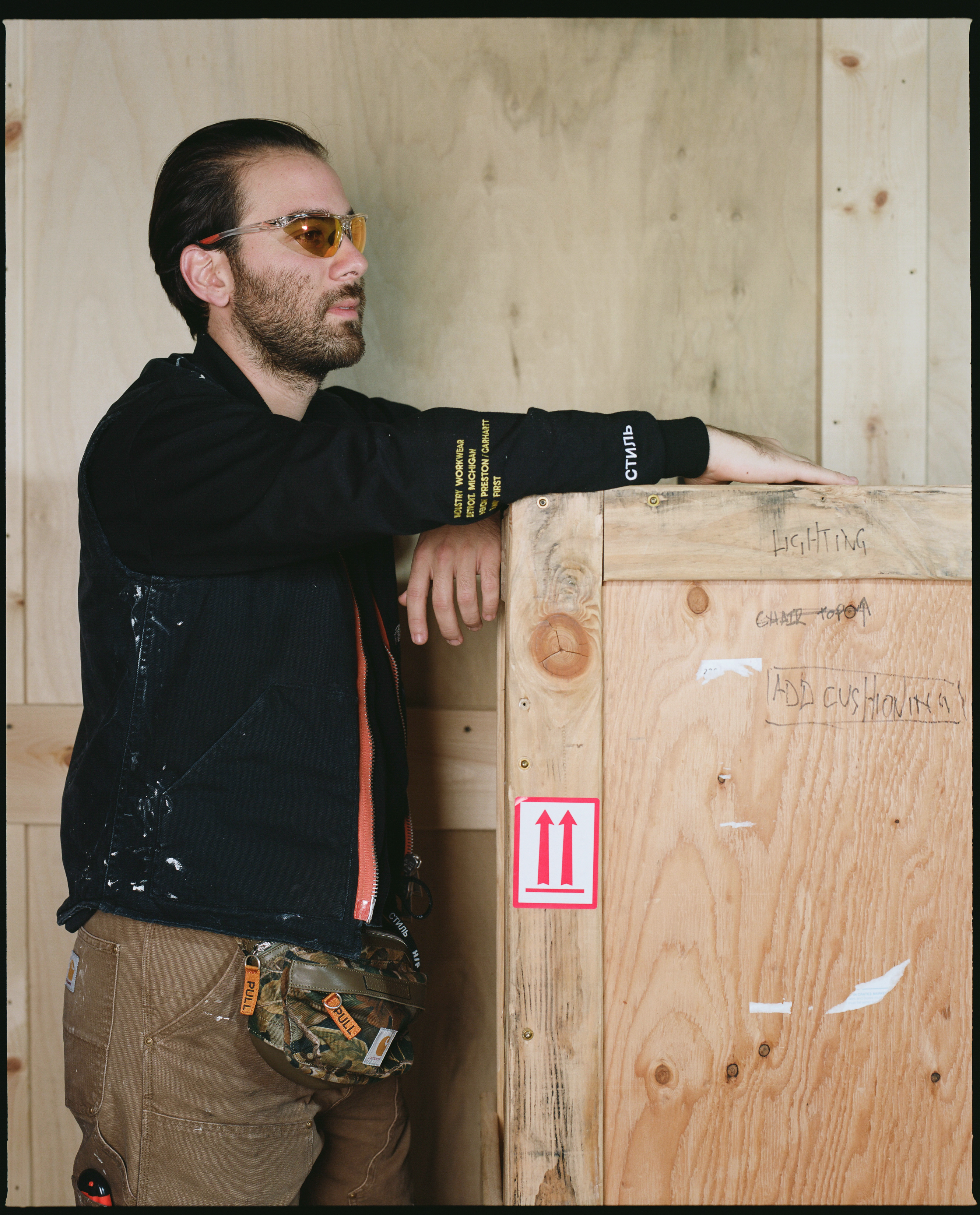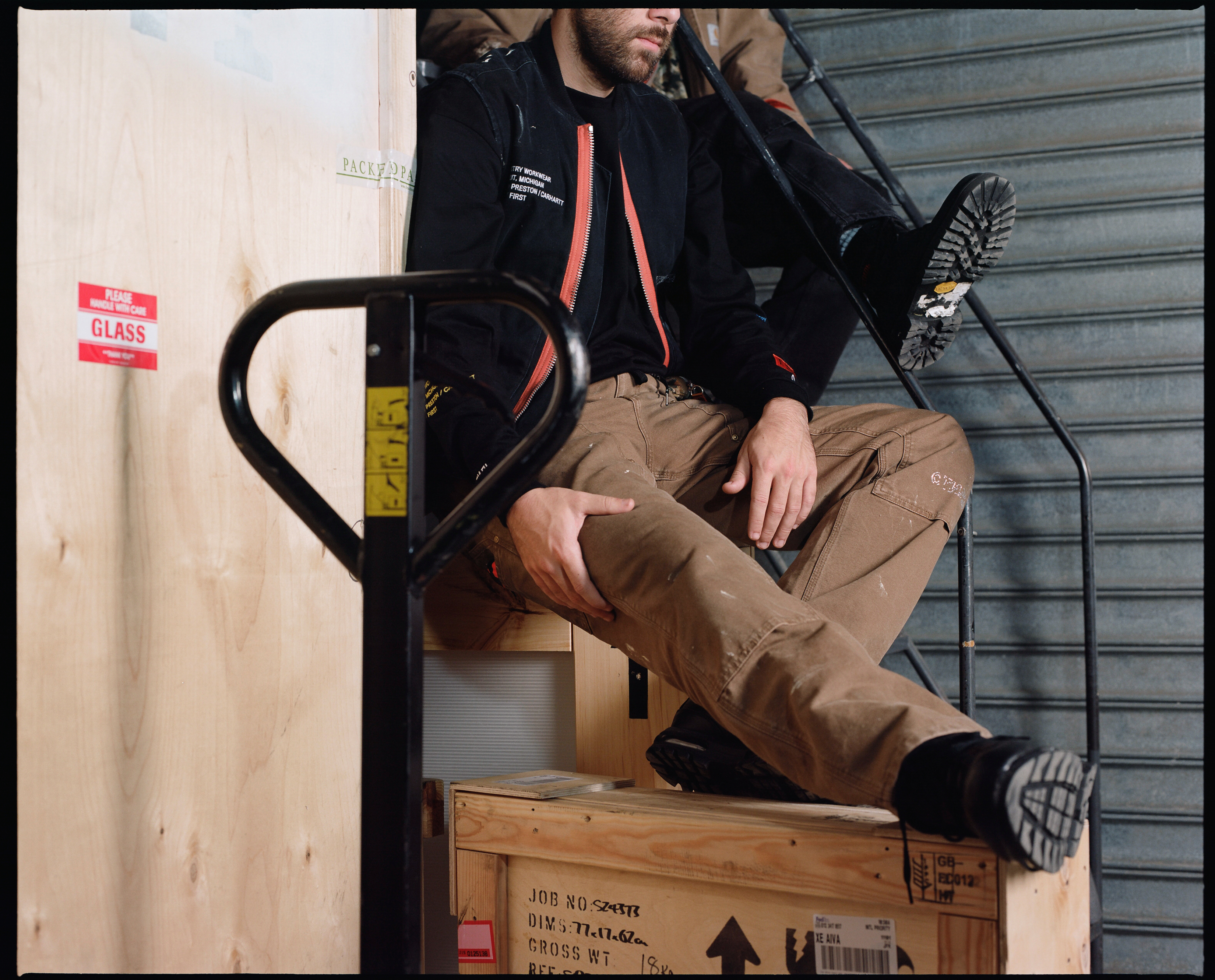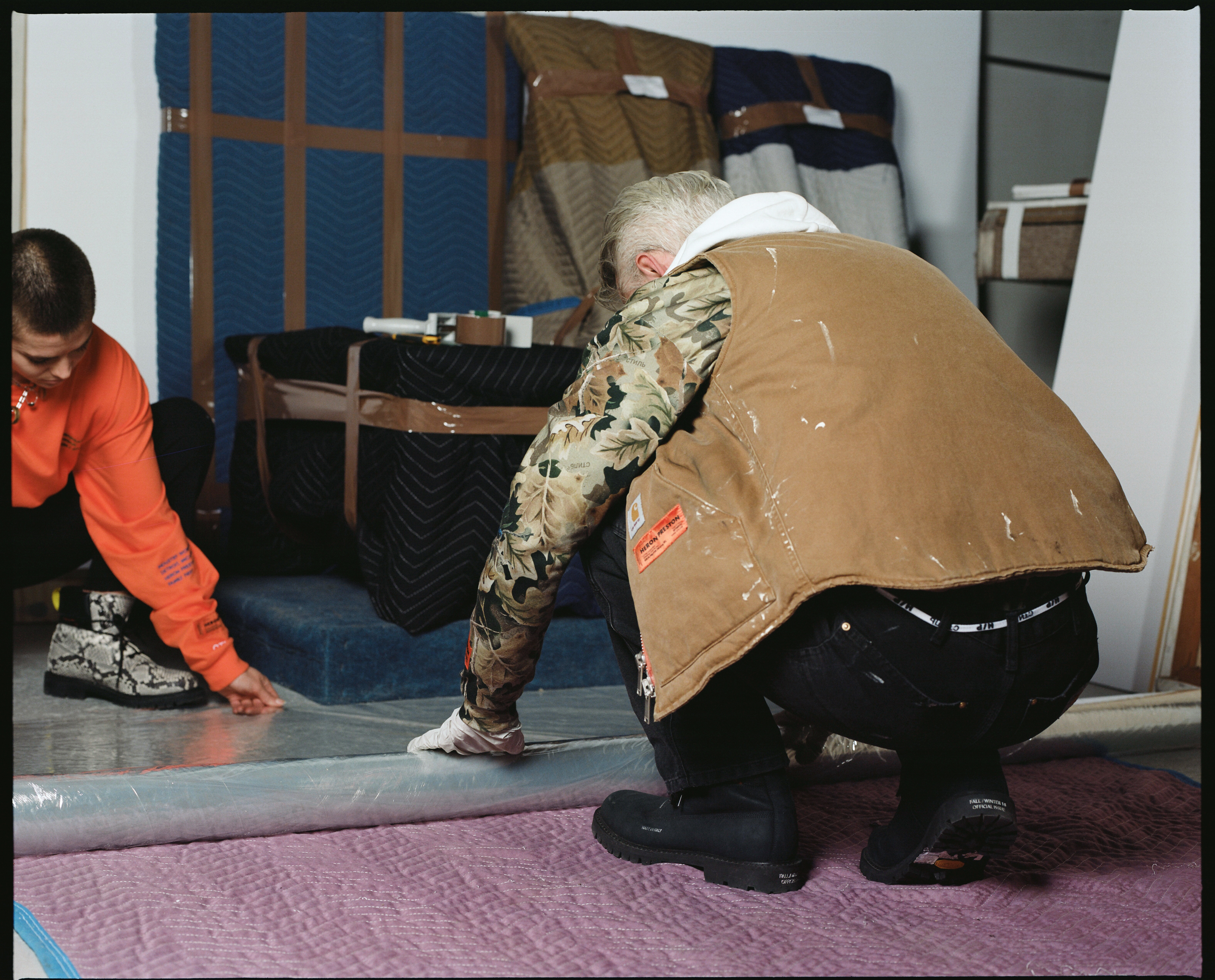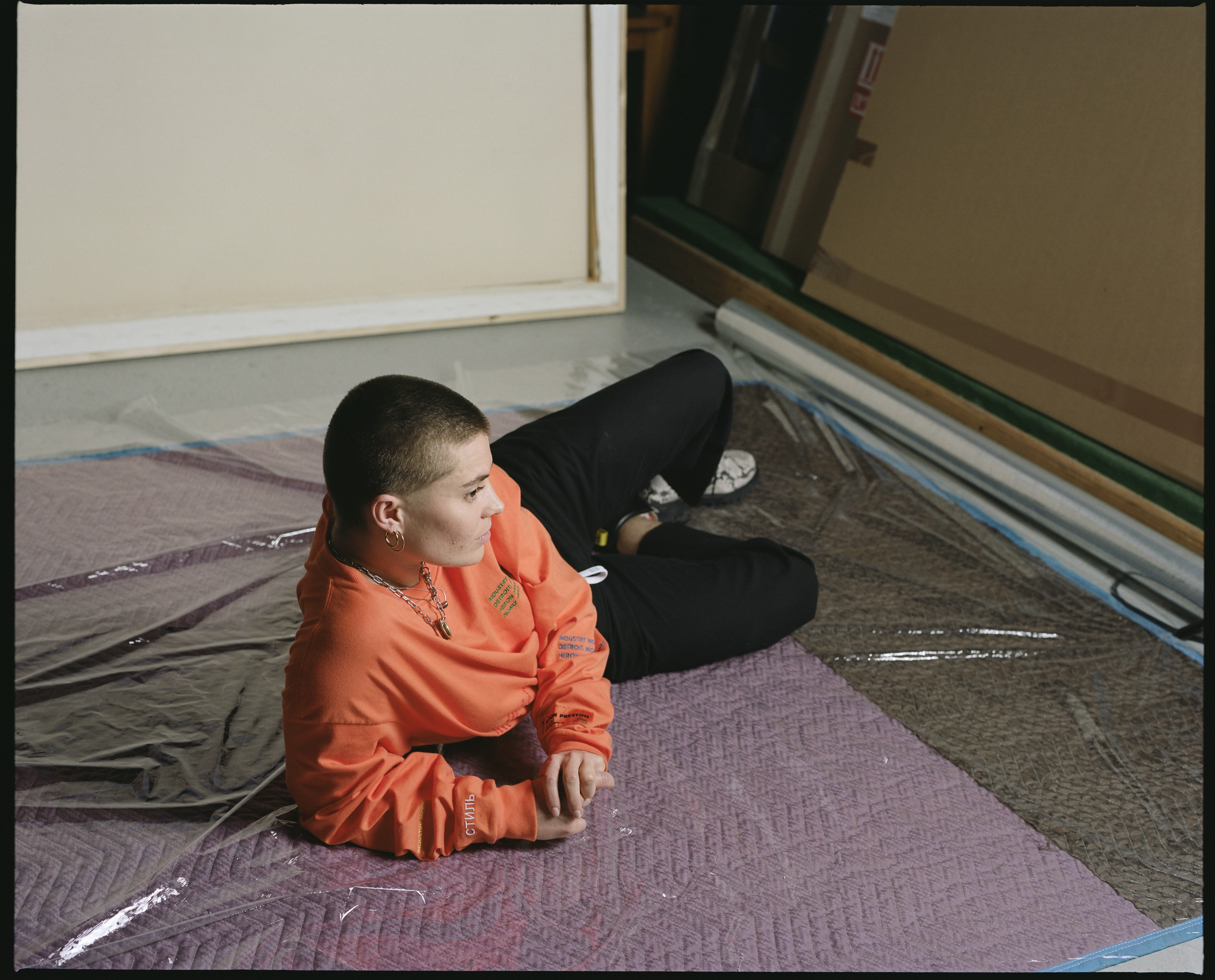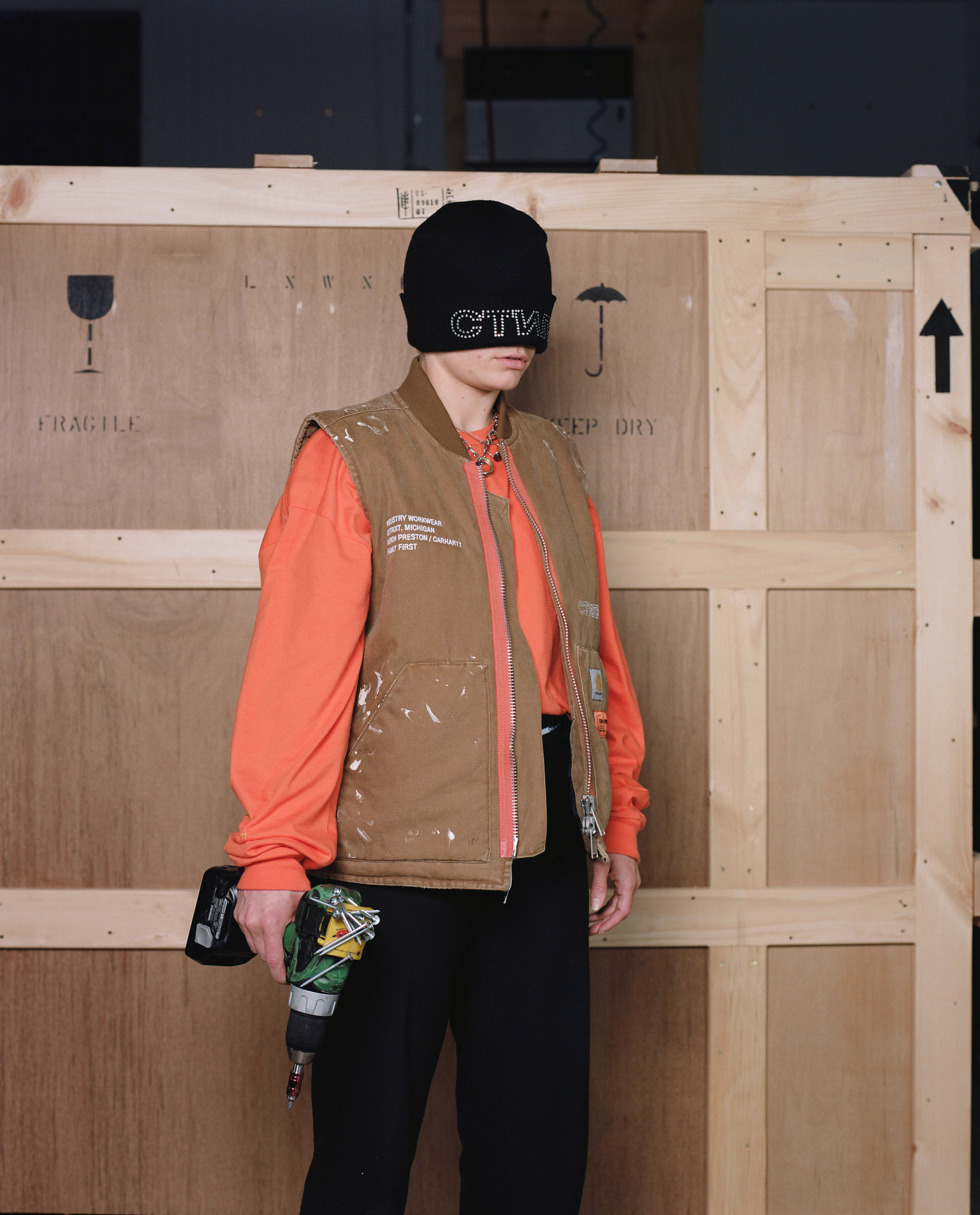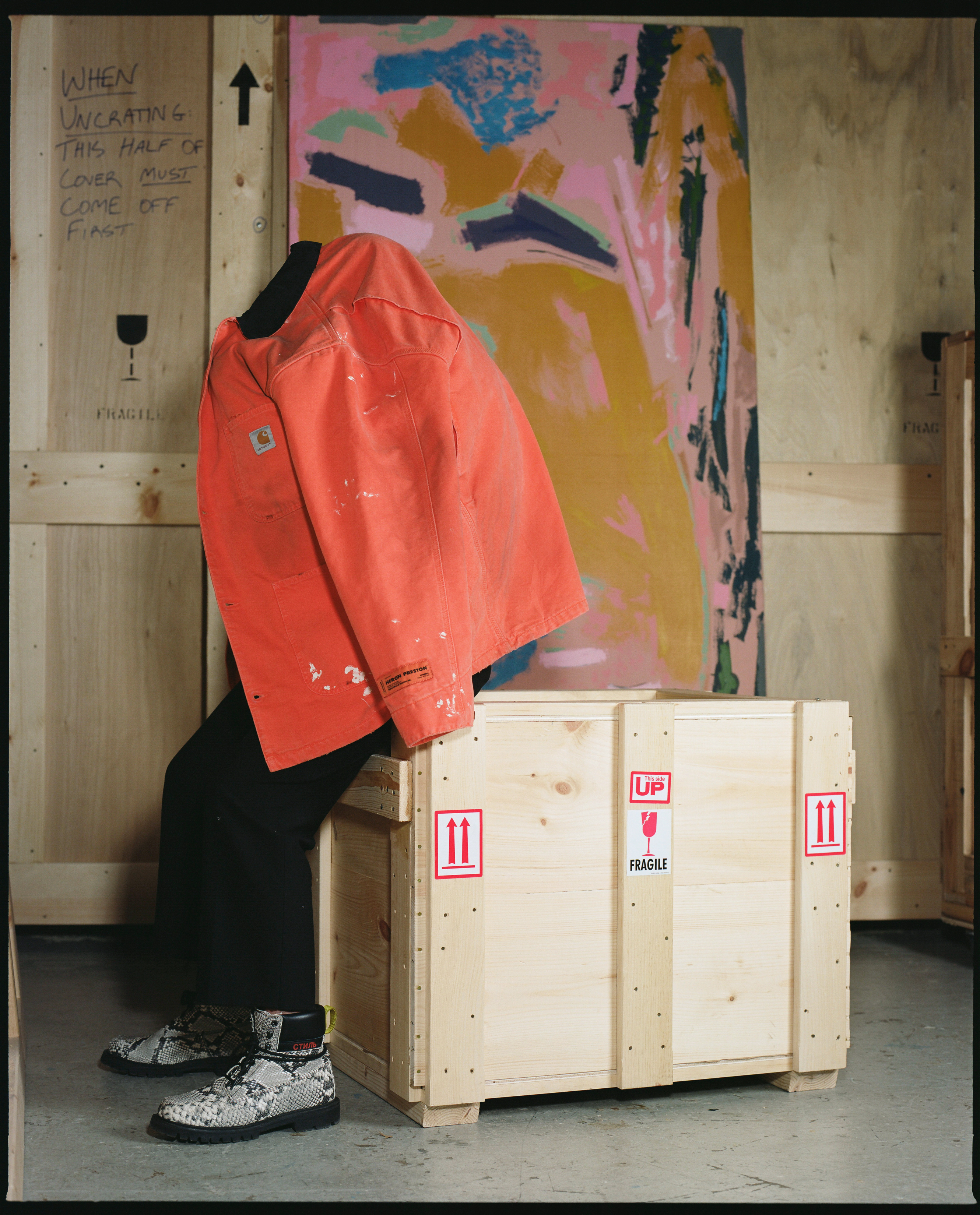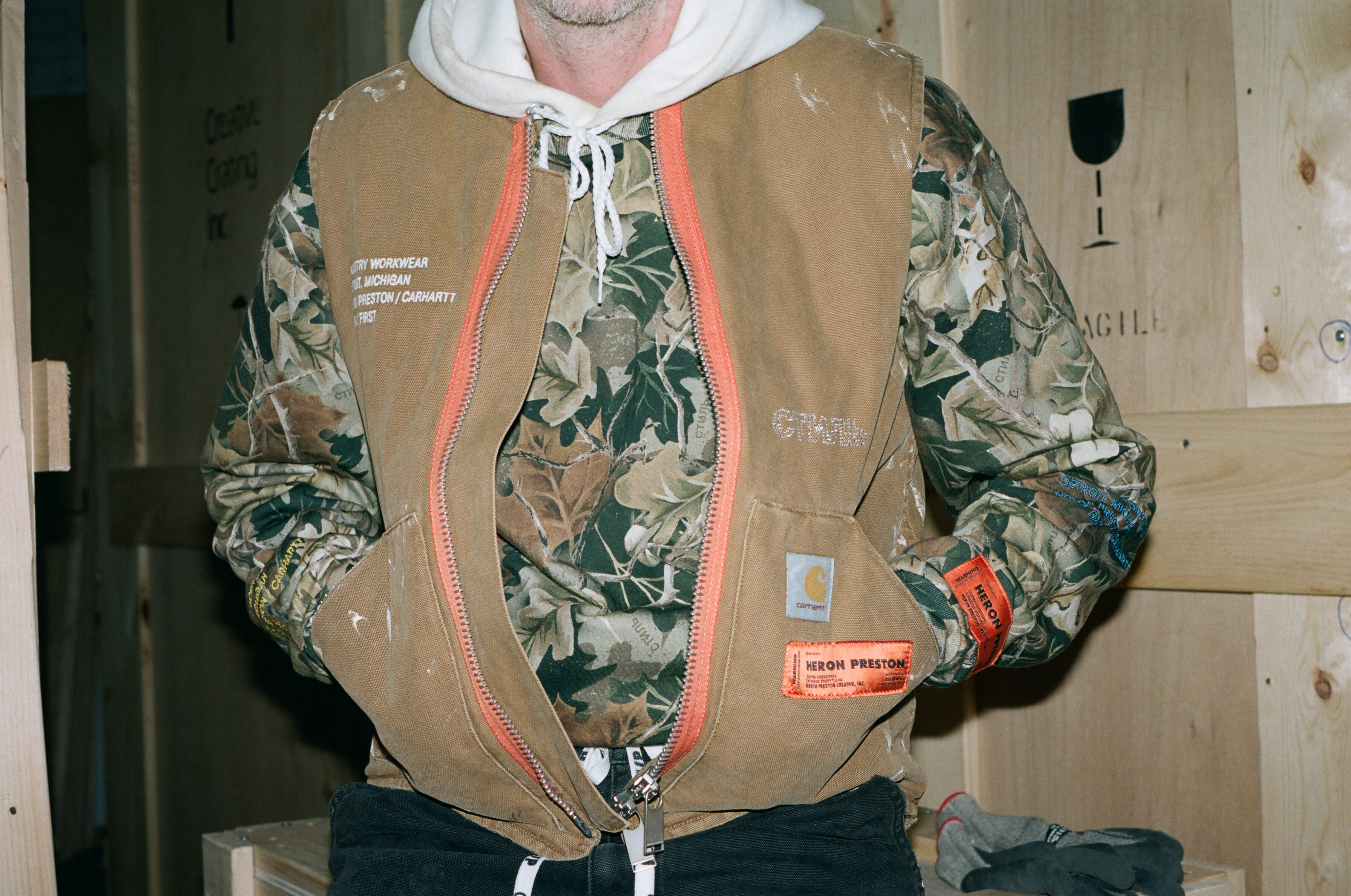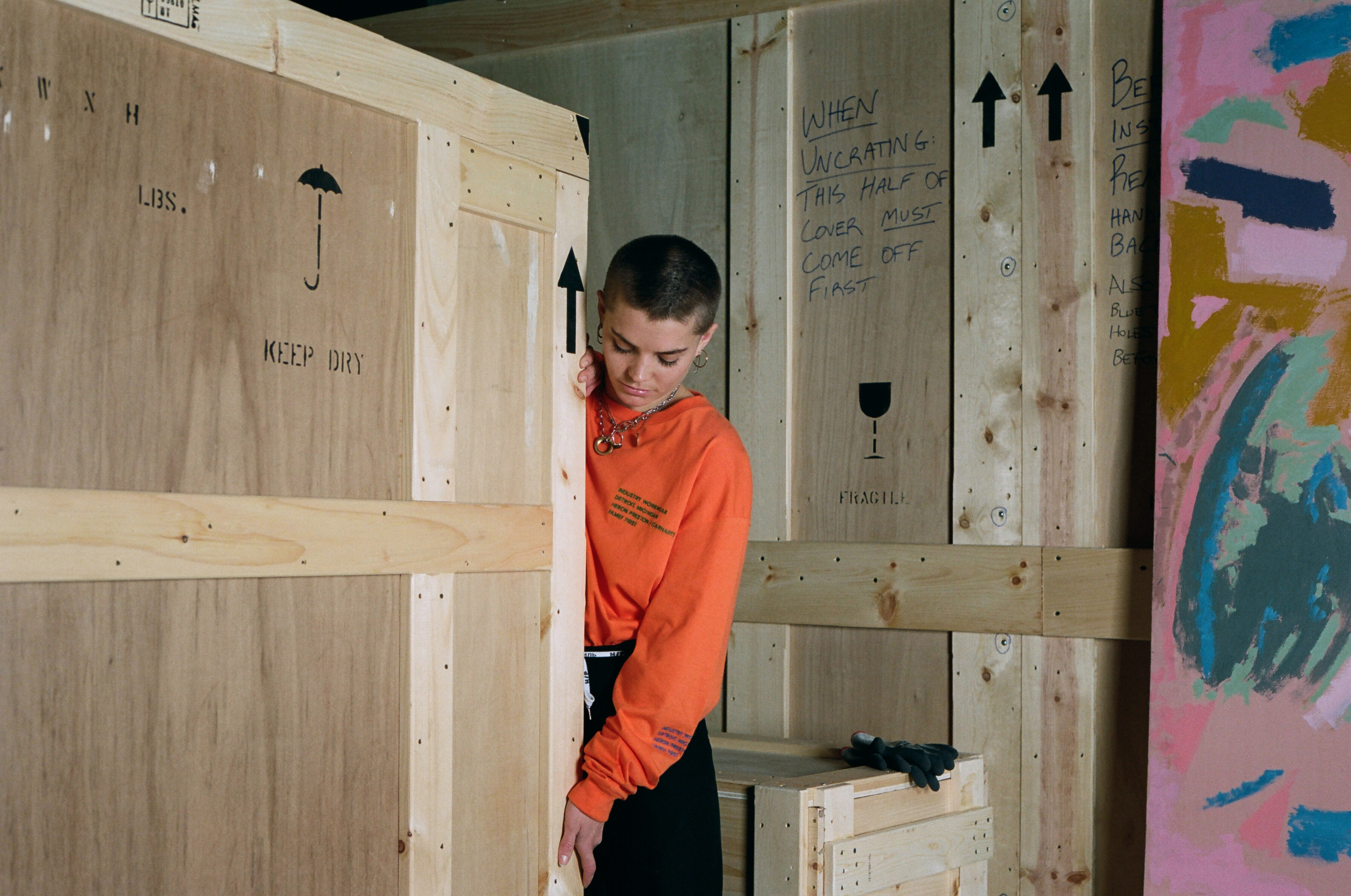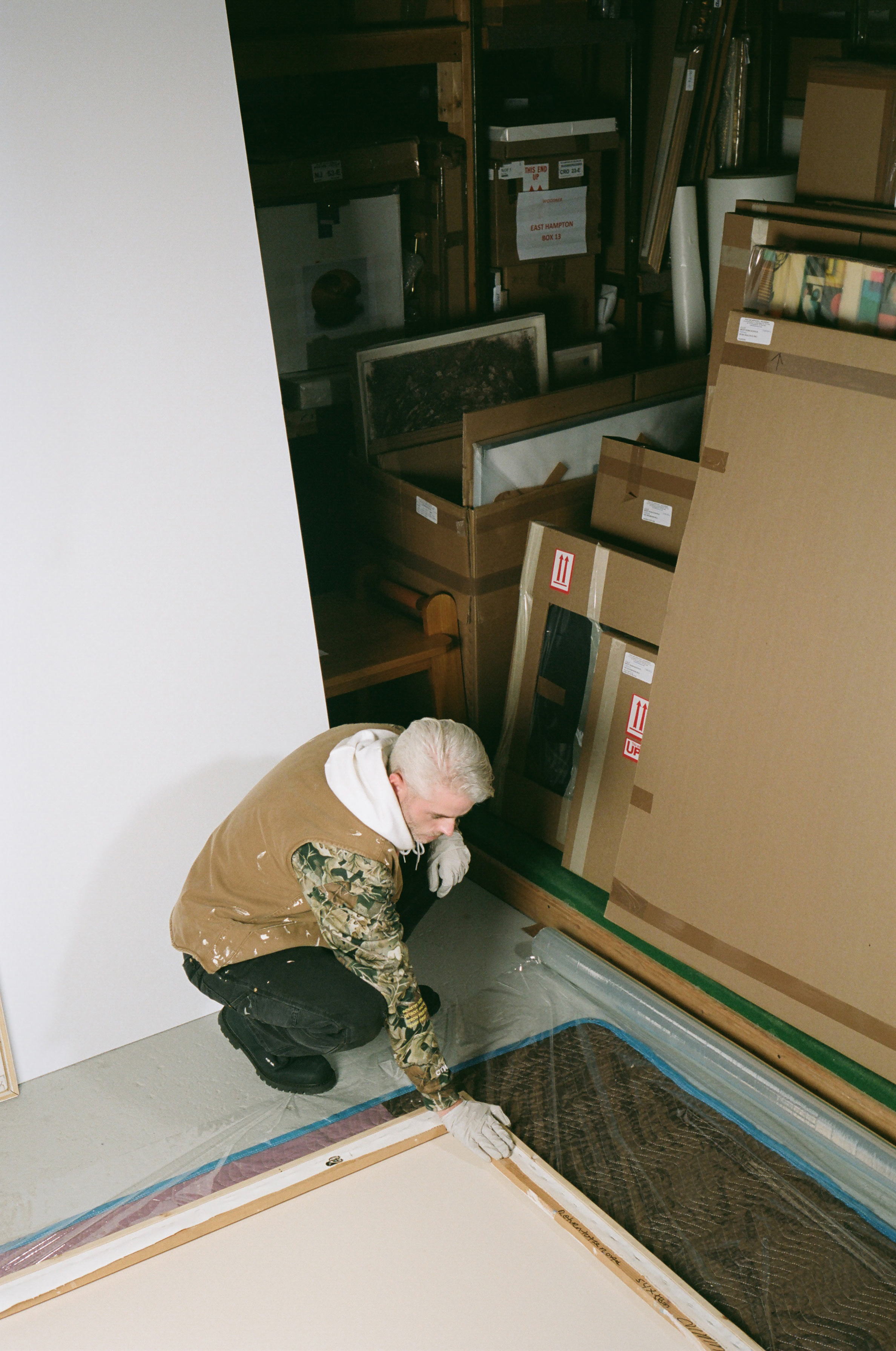 Editor's note: this story has been updated with a clearer description of Carhartt WIP, and to clarify that Preston is working with Carhartt WIP specifically.