How to Design an Exhibition Worthy of Seven Decades of Dior
"Dior: From Paris to the World" opens this week at the Denver Art Museum.
Few fashion houses have as storied a history as Dior, which makes it all the more surprising that it took until 2018 for a full-scale American exhibition of the couturier's history to take place.
Dior's 70th anniversary exhibition recently took place in Paris, after which it moved on to a slightly less orthodox fashion capital—Denver, Colorado—with a shift in content and organization courtesy of Office for Metropolitan Architecture partner Shohei Shigematsu, who brought his signature sense of space to bear on creating an environment that subtly accented Dior's seven decades' worth of fashion history. In total, 534 objects are on display, from dresses to accessories to sketches and embroideries.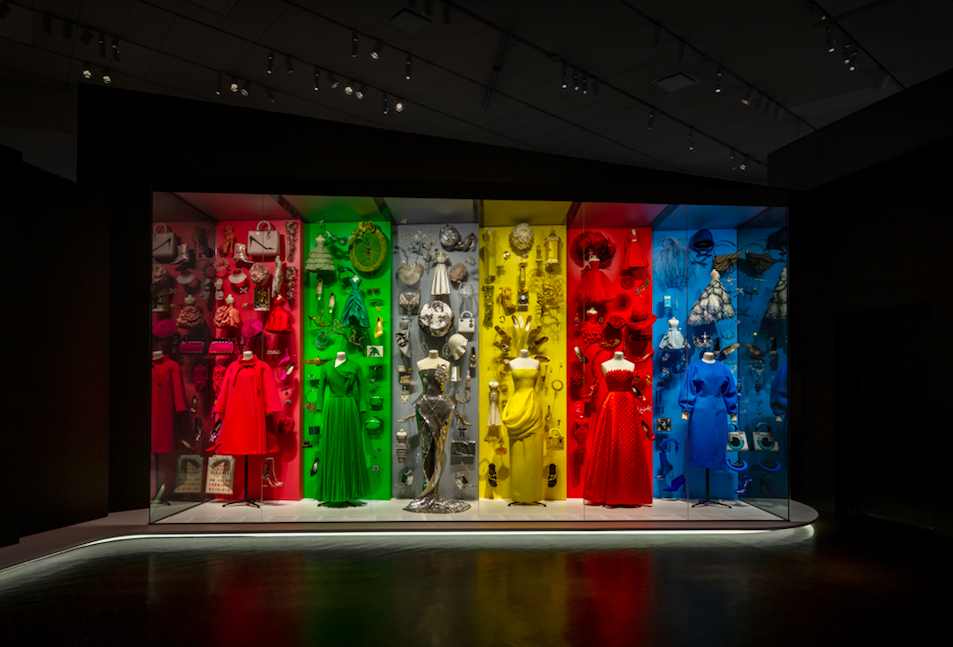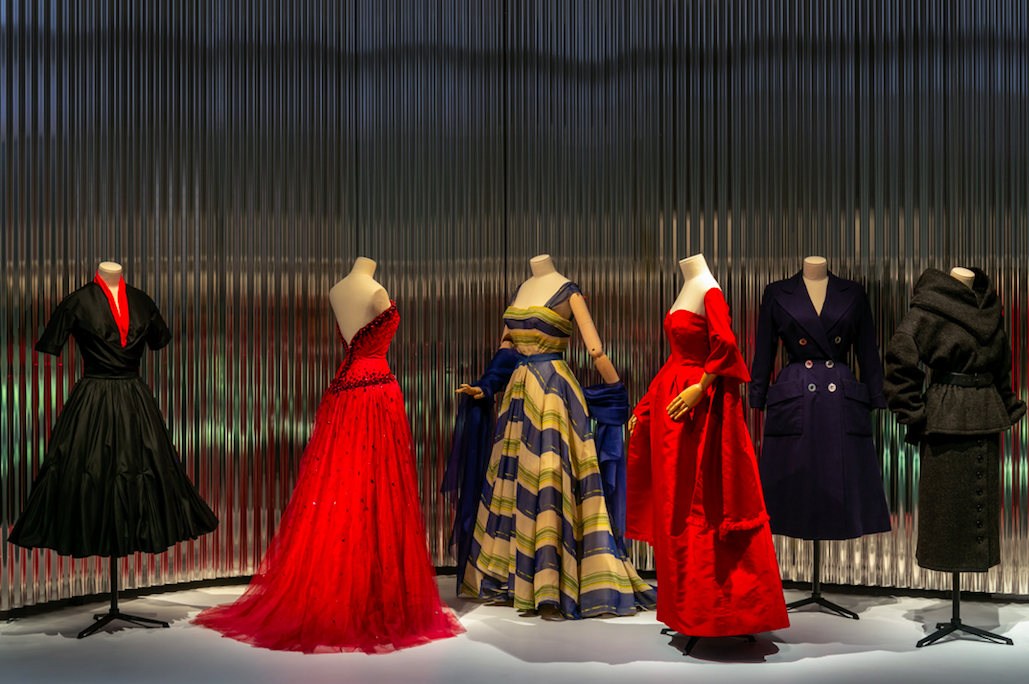 The flow of the exhibition moves gracefully through the reigns of Dior's seven creative directors, from Christian Dior himself to Yves Saint Laurent and Gianfranco Ferré, all the way to Raf Simons and current creative director Maria Grazia Chiuri. "We were always interested in the potential of a fashion exhibition because the fashion world is changing at such a rapid speed, from fast fashion to e-commerce," Shigematsu told GARAGE. "Elaborate couture handmade work is becoming more and more like art that people don't really get to wear; they just get to see it."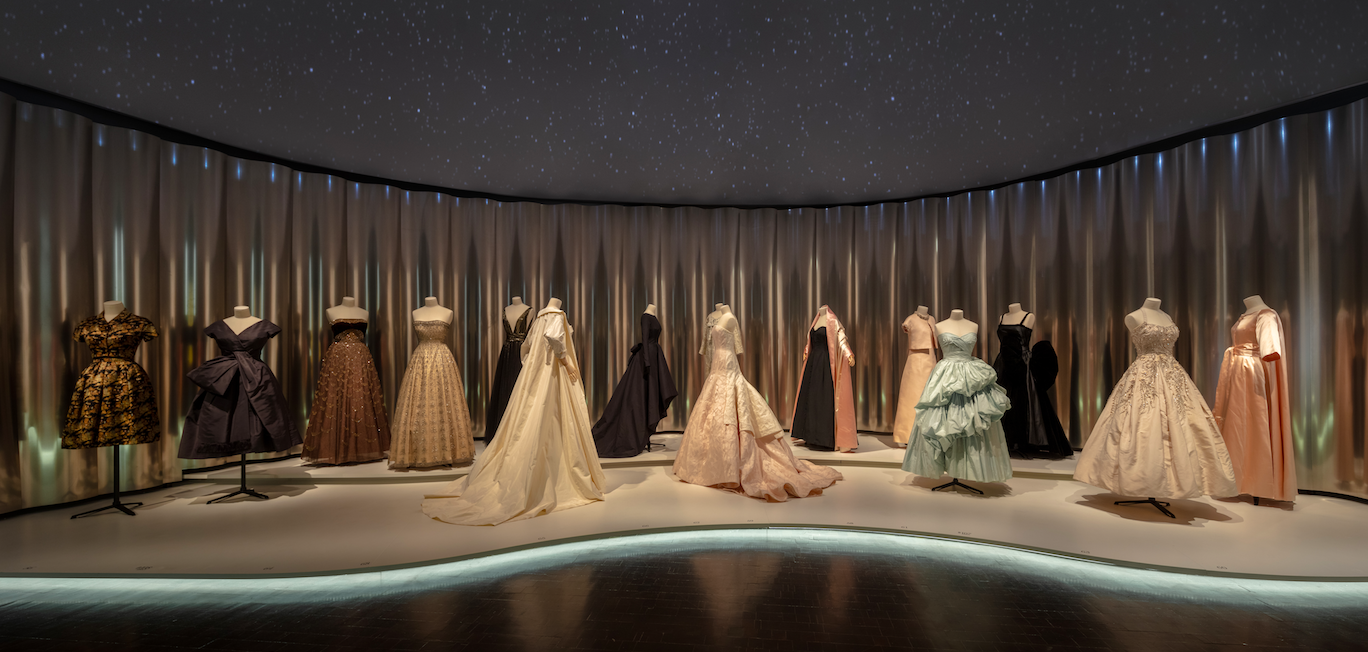 This isn't Shigematsu's first time helming a fashion exhibition: in 2004, he conceived Prada's Waist Down show, which brought an overview of Prada's most influential skirt designs from Tokyo to Shanghai to New York to Los Angeles. "[Denver Art Museum] curator Florence Müller saw the exhibition, liked it, and approached me to do the Dior exhibition at her museum, thinking it would be great to have a fresh start from the show's Paris origins when it traveled to the US," said Shigematsu.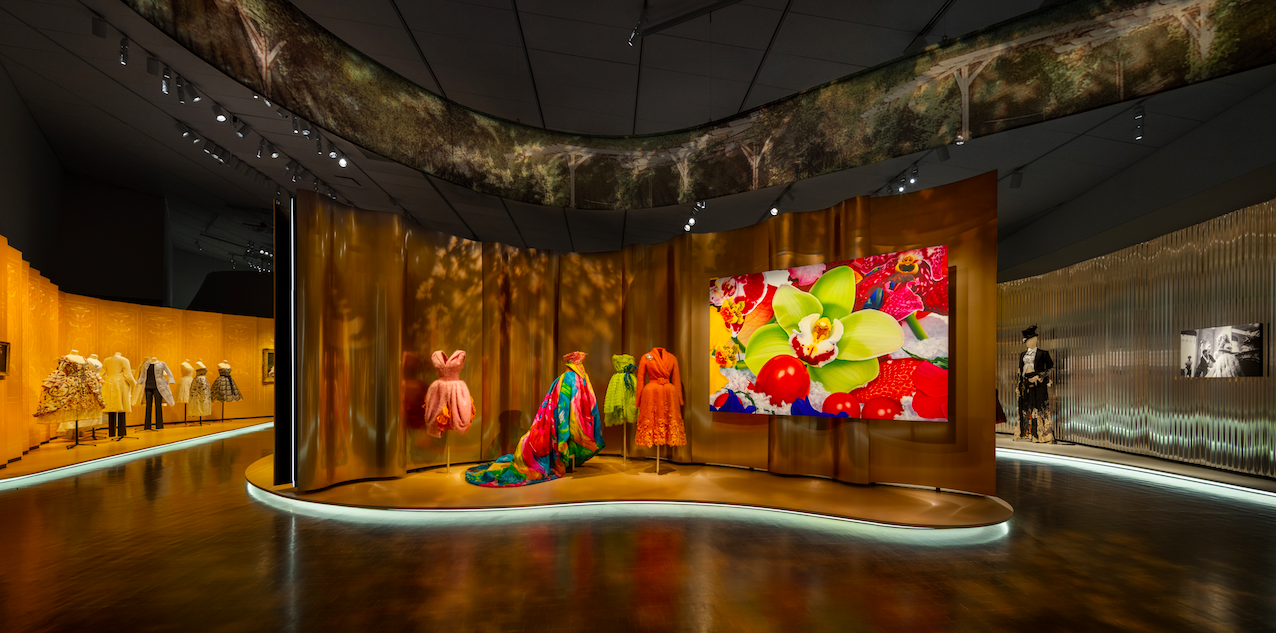 Dior's Paris exhibition was shown in the Louvre, but Shigematsu adapted its plan to work with the "sloped walls and soft angles" of the Denver Art Museum. "The organic, curved path through the pieces was inspired by the organic shape that Dior's garments have," said Shigematsu. He added, "The shadows and draping created an interesting tension between the very masculine, edgy architecture and the very feminine organic content."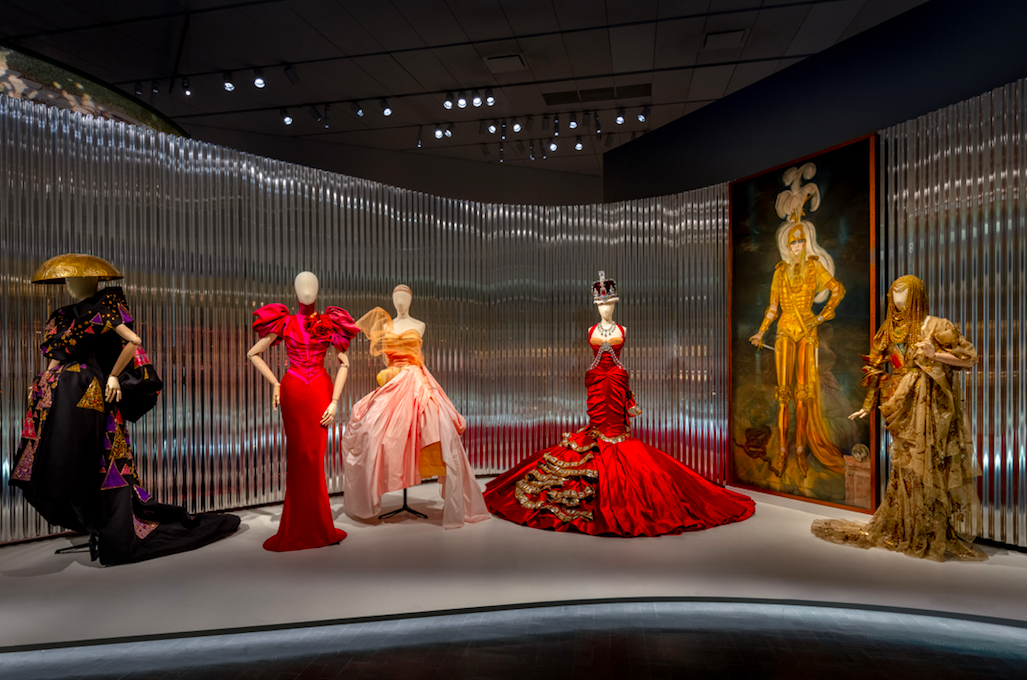 "Christian Dior himself was frequently inspired by walking through his own garden in Granville, and we wanted this exhibition to feel like you were having an organic experience strolling through a garden," said Shigematsu. "We wanted these rooms to be defined by a material, and we thought metal could be interesting because the building itself is clouded in metal, so bringing that outside material inside creates this kind of abstract enhancement of the garments that are exhibited, prioritizing people's focus onto the garment rather than the architecture or exhibition design."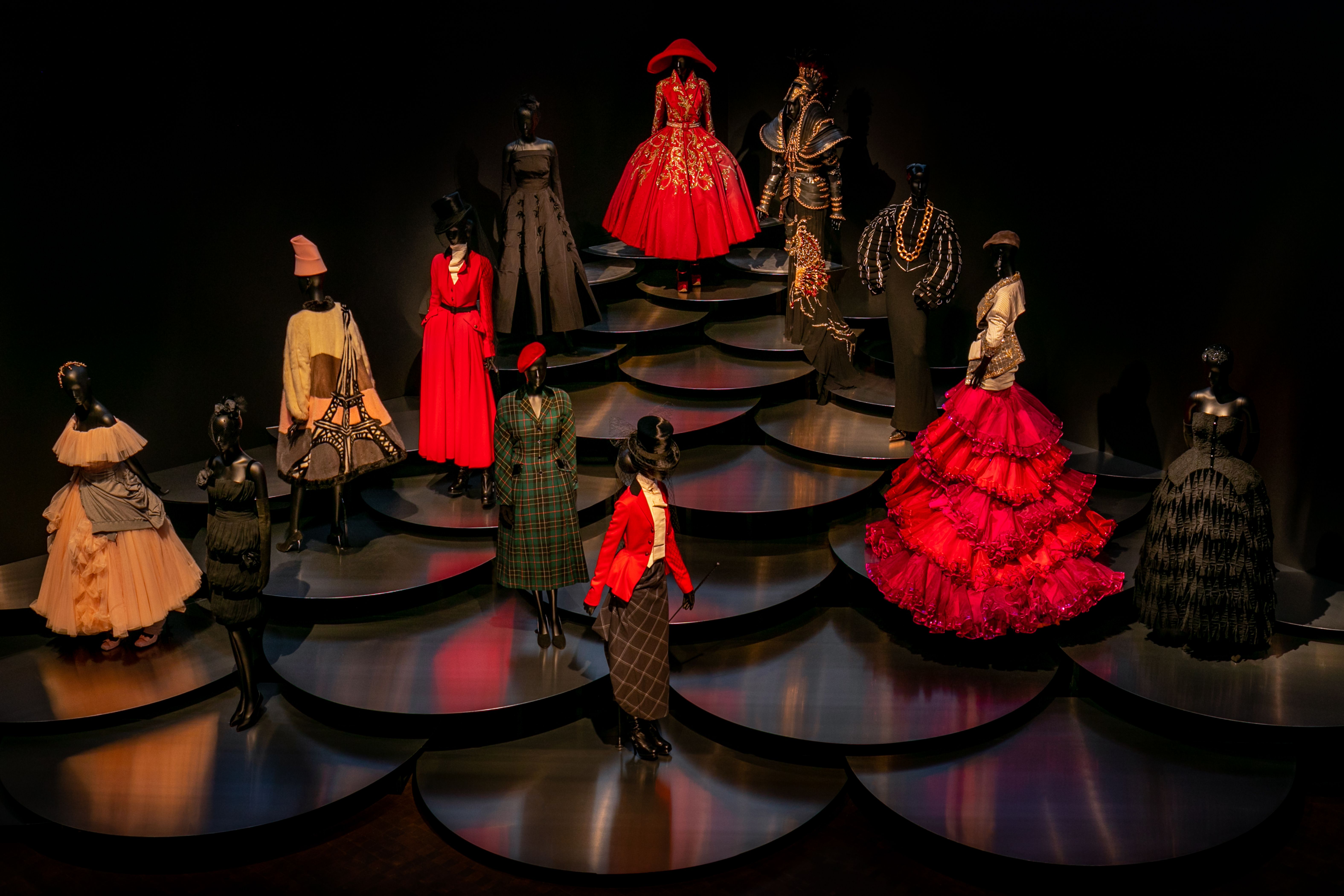 The final room of the exhibition features a series of garments that have inspired Dior from different world cultures, from Asia to Africa to Europe and America. "We thought of this last room as a finale, a 'wow' moment, and we were inspired by petals that were often used in dresses. We made them as a horizontal platform to occupy this very regular-shaped gallery, efficiently occupying the space with a single unit of petals."
Dior: From Paris to the World runs from November 19, 2018 to March 3, 2019 at the Denver Art Museum.