Survival Research Laboratories, Split Head, 2017. Courtesy of the artist and Marlborough Contemporary. Photo: Pierre Le Hors
The Robots Are Coming, and They Have Some Issues
Survival Research Laboratories' renegade contraptions have descended on New York for a rare outing. GARAGE talked to their mad-scientist creator, Mark Pauline.
Survival Research Laboratories, Split Head, 2017. Courtesy of the artist and Marlborough Contemporary. Photo: Pierre Le Hors
Rising like a pissed-off phoenix from an empire on the skids, Survival Research Laboratories (SRL) captured the zeitgeist of late '70s/early '80s postpunk radicalism in confrontational style. Producing elaborate spectacles of destruction featuring a succession of homemade mad-scientist machines, SRL combined the fantastical with the viscerally real, becoming an underground sensation in the process. Dangerous as their hybrid devices were—spewing flames, launching heavy projectiles, and stomping the shit out anything in their way—they also seemed as vulnerable as their audience, out-of-control but also curiously empathetic. And no matter how extreme the slapstick violence of SRL's shows became, the adrenaline rush they offered always left audiences wanting more.
Though always a collective entity, SRL was, from the start, masterminded by a singularly subversive artist named Mark Pauline. These days, he's surrounded by a whole new generation of cyber-assassins, many of them successful scientists looking for a bit of mechanized fun. Rooted in the creative and digital fringes of the Bay Area, SRL's cult aura makes it seem all the more Californian. But like a virus in the military-industrial complex, Pauline continues to play a game of mimesis that eats away at the spectacle of progress. Arriving in New York last week for a show at Marlborough Contemporary—his first-ever formal gallery show—Pauline explained to GARAGE that SRL was framed as a company "because corporations always get away with way more stuff."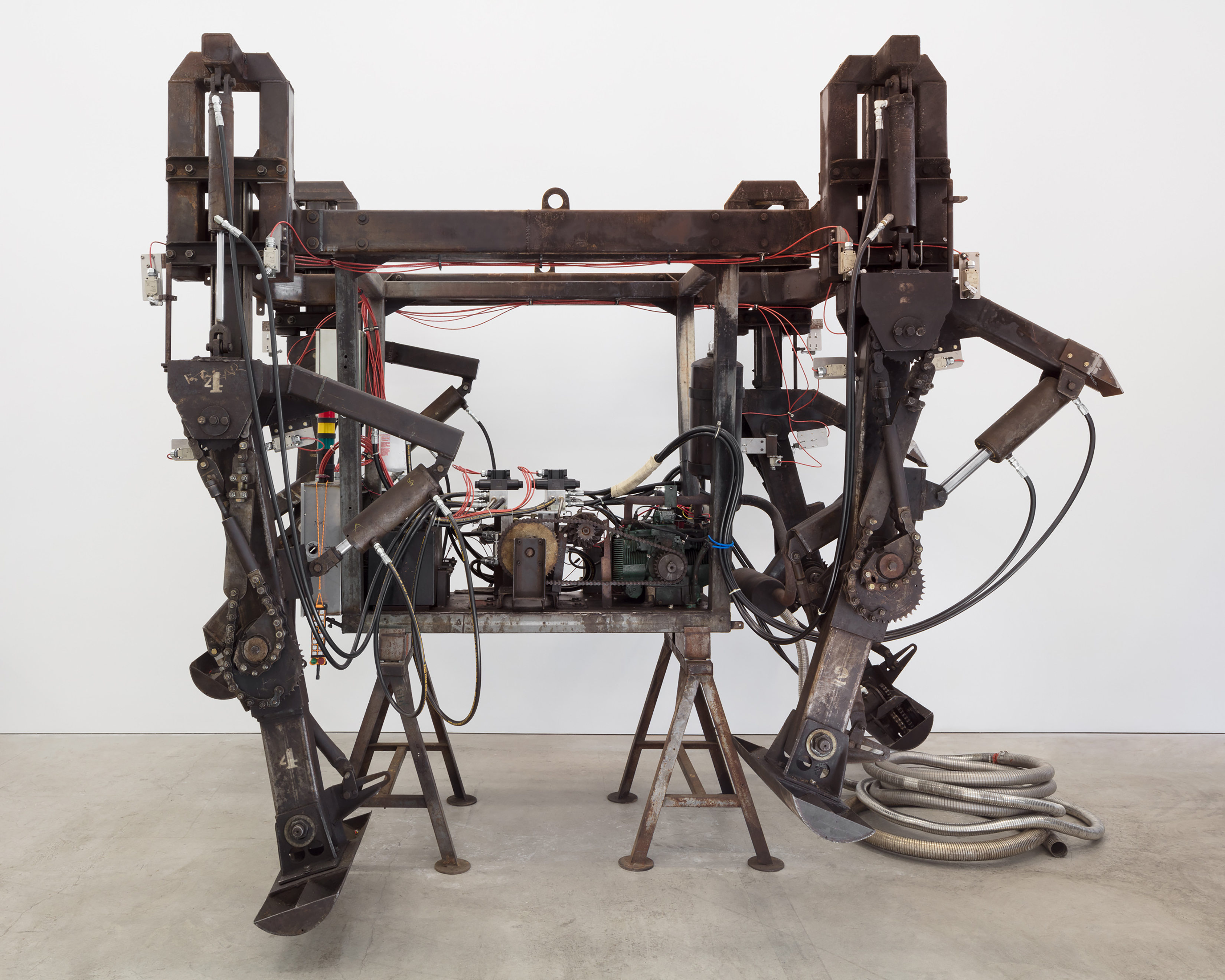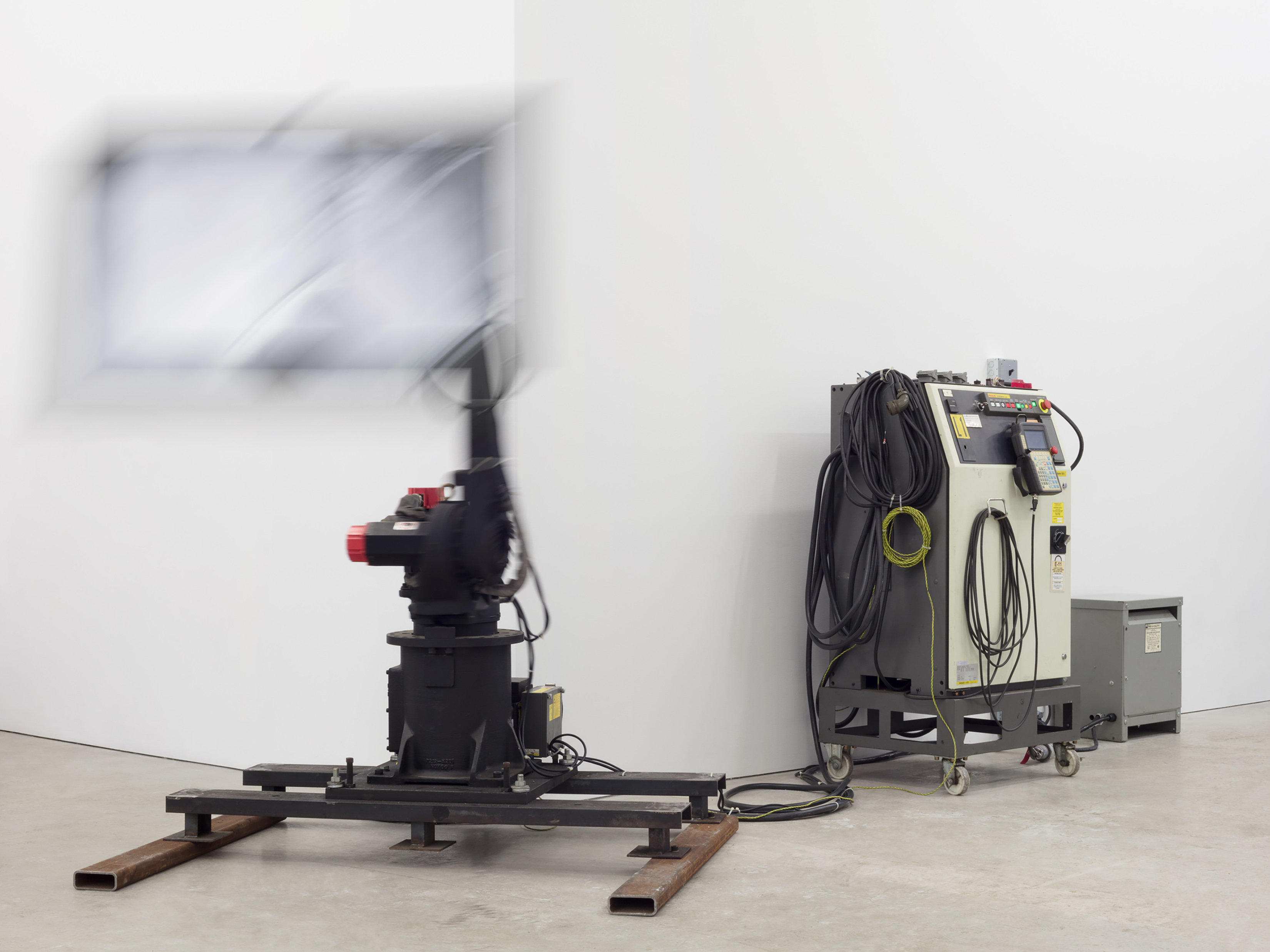 Pauline, then, remains a reluctant artist. Asked how his infernal machines might fit into the broader lineage of auto-destructive art, from Jean Tinguely's infamous Homage to New York, which flirted with razing MoMA in 1960, to the terrifying mechanics wrought by artists such as Alice Aycock and Dennis Oppenheim contemporaneous to SRL's formation, he dismissed the comparison. "I was aware of some of that stuff from art school," he said, "but my inspiration came from going to all the crazy punk shows in San Francisco and meeting all these scientists, people who had amazing skill sets and worked at places like [aerospace company Lockheed Martin] but wanted to do something quite different."
In California, according to Pauline, science and art have a lot in common. "Out there, the tech industry doesn't care about your personal habits and ideas, or if you take drugs, just about how well you work," he enthused. "They encourage scientists to be creative and think in new ways. Art and technology set the SF scene together, and we don't separate them in the stratified ways they do elsewhere." Pauline is more like an Internet-age reincarnation of artist-scientist-designer Leonardo da Vinci than a typical artist-with-a-studio. "I saw all my artist friends as layabouts who never made any money," he admitted.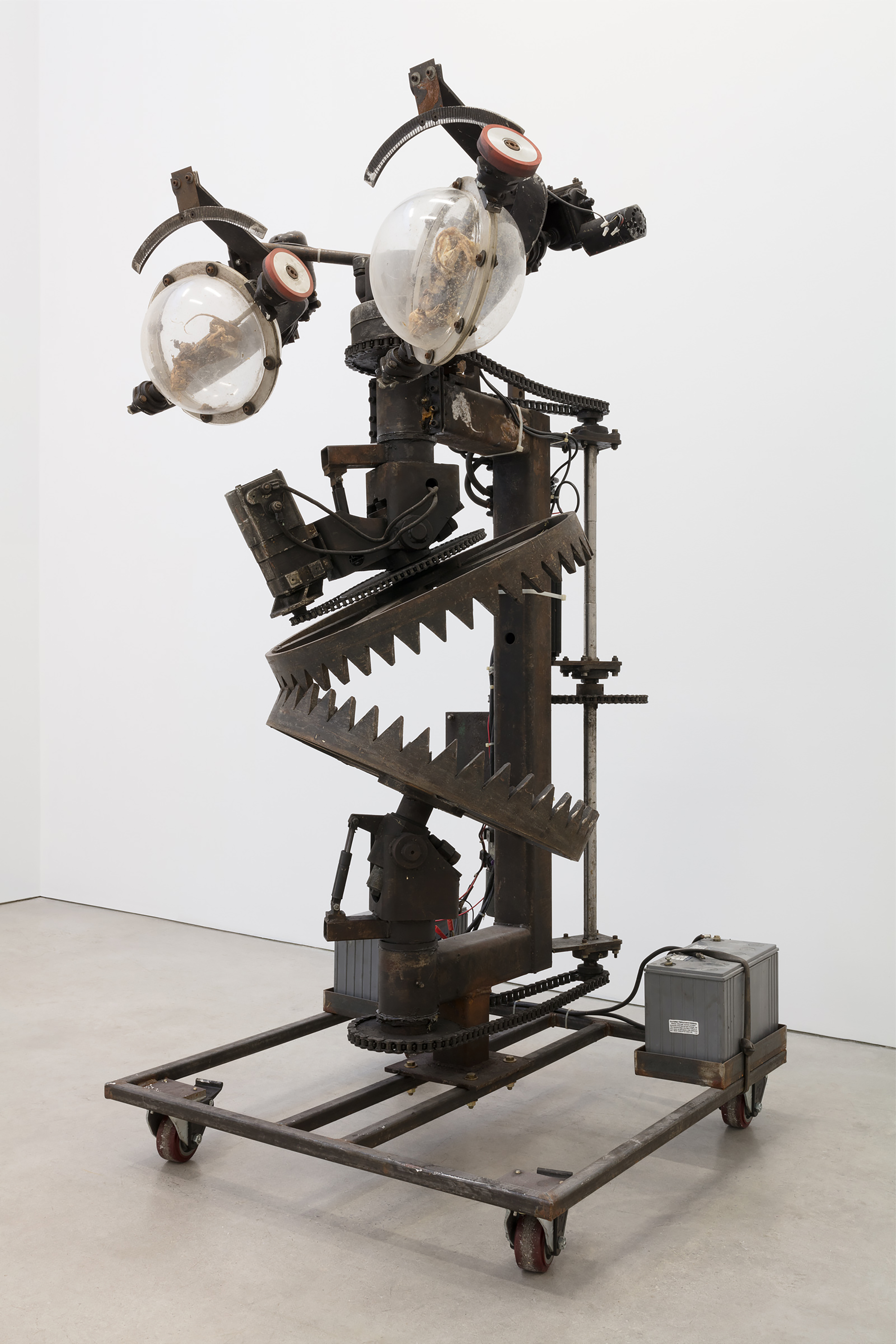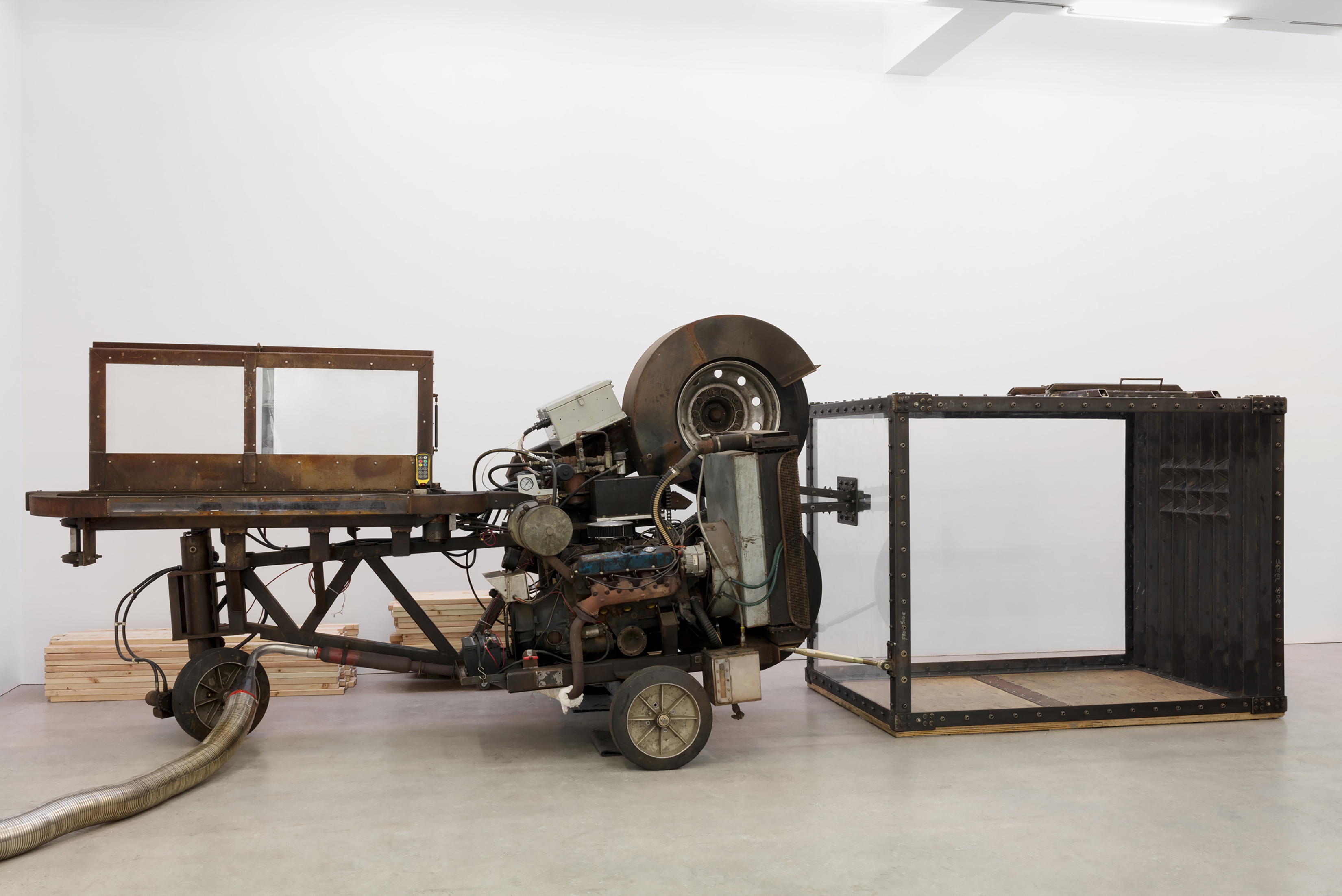 Having mastered his craft in the most practical of realms, welding in oil fields and working on robotics for the air force, Pauline continues to circumvent the vicissitudes of a fine-art career by buying old companies and factories in order to repurpose and resell their machinery. It's a long way from the early days of SRL; now Pauline can boast a state-of-the-art shop with the same tools as Google X or Apple. And while he admits he gets "way more respect from the tech world than the art world," he can't deny the substantive difference in his approach to making things: "If technology is the paradigm of practicality, all about how to make money, I'm interested in wasting these things, about emphasizing futility over utility, in not being effective but instead being… absurd."
Survival Research Laboratories, Inconsiderate fantasies of negative acceleration characterized by sacrifices of a non-consensual nature is on view at Marlborough Contemporary, New York, through February 10.