Photograph courtesy of Dover Street Market.
The Row Is Bringing a Noguchi Show to Dover Street Market
Following their collaborative show with the Noguchi Museum this past February, The Row will bring two of his sculptures to Dover Street Market.
Photograph courtesy of Dover Street Market.
In February, The Row, the womenswear (and soon to be menswear) brand designed by Ashley and Mary-Kate Olsen, showed one of New York Fashion Week's major highlights, staging a powerfully intimate presentation amid a special exhibition of thirteen works from The Isamu Noguchi Museum and Garden Museum.
Now, working with Dover Street Market, the brand is bringing that experience to us all, mounting a selection of its looks from that Fall 2018 collection among two Noguchi sculptures and three Akari light sculpture panels, the latter of which were the focus of a show at the museum this past spring. The installation will be on the ground floor of Dover Street's New York store, and will be on view until September 19th.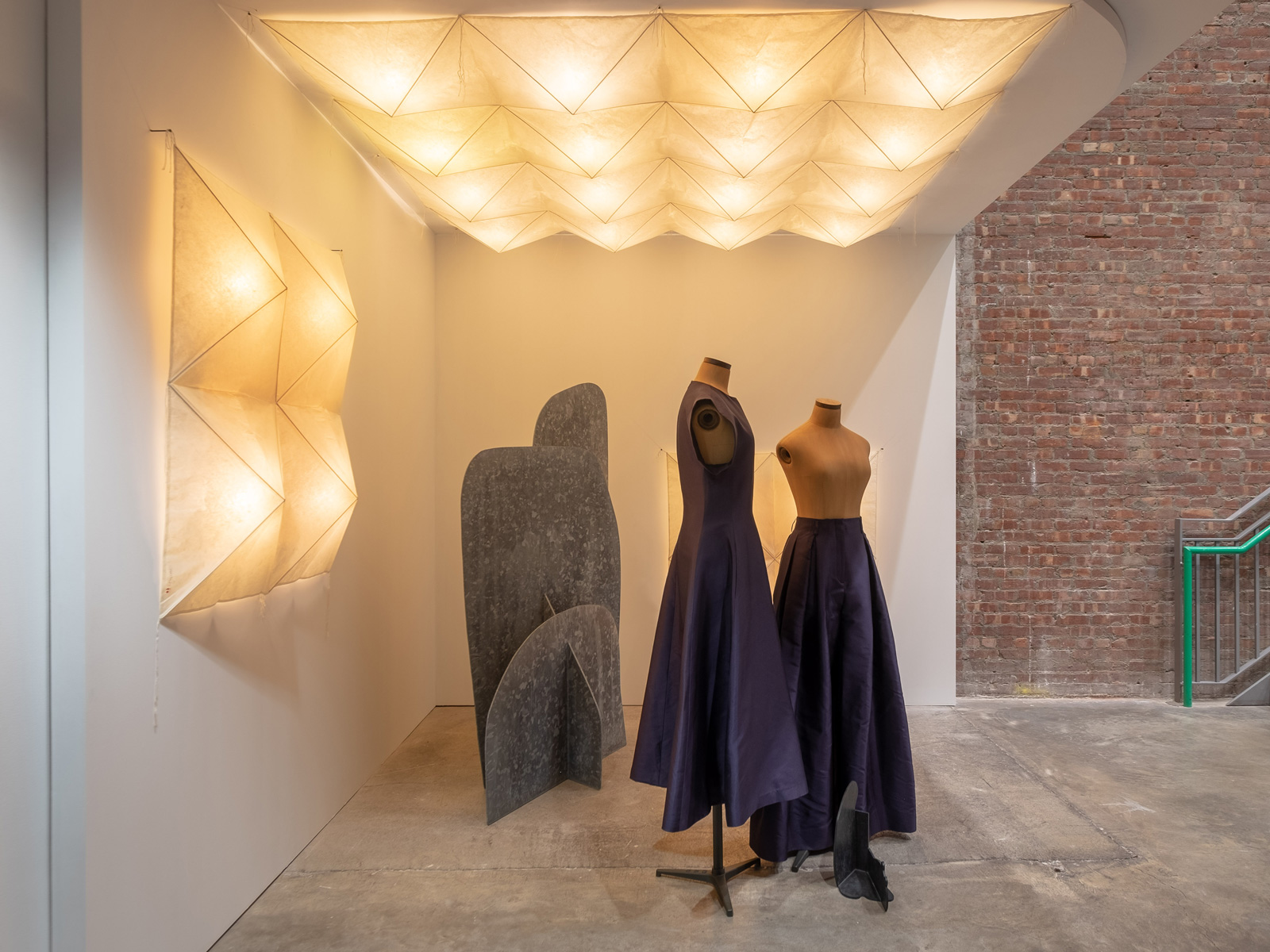 In the show notes, which were recirculated by Dover Street today, the Noguchi Museum's Senior Curator, Dakin Hart, wrote of Noguchi's tradition of working with "some of the most brilliant, nonconformist women of the twentieth century," including Martha Graham, Frida Kahlo, Dorothy Miller, and Ginger Rogers. "They all had one thing in common: a disinclination to stay in designated lanes that made them sympathetic to Noguchi's analogous elective status as a permanent voluntary exile form the dominant culture." As we wrote in our review of the show, the sculptures and clothing worked together seamlessly: a bell sleeve silk blouse under a black velvet smock; a honeycomb pleat sack dress; the hourglass suit jackets—they were in intimate conversation with the works, neither overpowering the other, or using each other for cheap reference.