Photograph by Arden Surdam.
What Luxury Marijuana Means for Weed's Original Entrepreneurs
California is the largest state to legalize recreational marijuana—and business is booming. But from rural Humboldt County to the city of Oakland, some are getting left behind. Photographed by Arden Surdam.
Photograph by Arden Surdam.
Winterbourne Farms is located on a broad field, as flat and as hot as the base of a frying pan, ringed by green and yellow hills and bordered by the Mattole River. It's a warm June day in Honeydew, a small rural community in Northern California's Humboldt County, and a four-person crew is harvesting the marijuana plants in 3 of the farm's 10 greenhouses. First, they roll back netting and snip off plastic ties; then, they cut the marijuana plants near the roots with garden shears and toss them in bundles onto tarps in the baking sun outside. The plants are on the small side—a slightly disappointing yield due to a cold April. (One year, the plants grew so big that, carrying them, you looked like you were giving the green, leafy bundle a bear hug.) Once the tarp is full, it's lugged into the barn, where the plants are hung upside down on rows of wire strung across the room. That's all, for now: The crop will dry in the cool darkness before it's transported, trimmed, cured, and sold. Its flower might also be processed into "pre-rolls," ready-made joints packed into tins and tested to meet the standards set out by the state's Bureau of Cannabis Control.
Scott Davies, 51, is the founder of Winterborne Farms; he also recently created a distribution company called Humboldt Legends. Davies started growing weed 30 years ago, when it was illegal yet incredibly common in Humboldt County, part of California's cannabis-rich "Emerald Triangle." The area was heavily policed. Helicopters were a common sight, and law enforcement would rip up plants and destroy them in a wood chipper—but the illicit weed would reappear. "It seemed risky," he tells me, "but I was a teenage boy. And the industry changed as I changed." In 1996, California became the first state to legalize medical marijuana; Davies got a license, and about eight years ago, sold his land in the hills to establish the farm in the open field, where it remains today. A few months before the state legalized recreational use of marijuana in 2016, his farm was the first in the county to participate in a pilot program to track marijuana sales. The state permitted lawful sales a little more than a year later, in 2018. After decades of operating in a legally ambiguous industry, Davies is relieved to be able to talk openly about his marijuana business at the sushi restaurant where we're having lunch. His 22-year-old son, Westleigh, works on the farm in Honeydew. He describes himself as "a normal middle American, middle-aged dad." He used to hire seasonal workers willing to live off-the-grid for weeks at a time, to trim and process the plants; today, he's happy he can compete with Target to attract the kind of people who want a stable, nine-to-five job.
When recreational weed was legalized in California by a 2016 ballot initiative called Proposition 64, it was difficult to know what would happen once dispensaries opened for business. California wasn't the first state to legalize: Four states and the District of Columbia went before, led by Colorado and Washington; and nine states total have now legalized. (Marijuana remains illegal at the federal level, and Attorney General Jeff Sessions has expressed hostility to legalization.) But California is a huge, weed-loving state. According to some estimates, the state's embrace of recreational pot effectively tripled the size of the nation's legal cannabis industry. The country's largest marijuana producer, its market is valued at $5 billion. With its laws prioritizing local sovereignty over the state and a long history of covert grows, part of the challenge has been regulating a pot industry that has actually been there for a long time—as well as managing the inevitable "green rush" of fortune-seekers and investors.
Today, less than a year after legalization, it looks like a brand-new world. You can buy weed tea; weed gummies; weed breast oil; pre-dosed vape pens that look like Apple products; THC-infused honey; lip balm with CBD, THC's non-psychoactive cousin; and marijuana granola clusters for your morning bowl of hemp milk. You can buy an eighth that comes in an Hermès-orange magnetic-closure box, smoke "live resin" in a pipe, or dissolve a precisely dosed tablet on your tongue. I went to a gourmet cannabis dinner in a purple Victorian home in San Francisco. Part of a series titled "Thursday Infused," this one was themed "Breaking the Grass Ceiling." I sampled a Spanish paprika béchamel with 5 milligrams of THC per serving and a teeny tiny olive oil cake topped with a candied cannabis leaf. And the money is rolling in: In 2017, $3.5 billion was invested into cannabis worldwide, and this year, former Speaker of the House John Boehner joined the board of one marijuana company. The speed with which weed consumer goods have proliferated is dizzying. Although products come in all strains and all sizes, and at all prices, there has been an unmistakable boom in a part of the market that didn't have the chance to exist before: luxury marijuana.
"Luxury brands and luxury products are definitely a growing part of the cannabis industry," says John Hudak, a senior fellow at the Brookings Institution and the author of Marijuana: A Short History. "They're marketing to a group of people who are not traditionally seen as cannabis users, but who are willing or ready to get into the new legalization culture. They don't necessarily want to be smoking flower. Although they may be smoking unique strains, this is a group of people who are more interested in trying newer products and newer vehicles of consumption."
"How can we get these people to understand that there's a huge social justice piece that cannot be ignored in this industry?"
In one sense, the rise of luxury marijuana is no surprise. Like beer or coffee, pot is consumed by a wide cross-section of the population, some of whom are happy to pay more for a product that caters to their taste. But it's become a cultural flash point as members of a rapidly changing industry fight to determine who marijuana is for—who grows it, who buys it, and who will capitalize off it.
In 2015, Amber Senter met fellow cannabis business owner Nina Parks at a VIP event for industry insiders in California. The two were frustrated to find just one other person of color there. Along with Tsion "Sunshine" Lencho and Andrea Unsworth, they founded Supernova Women, a group to help women of color start their own cannabis businesses. Senter is frustrated to see brands run by white entrepreneurs cash in while minorities are left out: "The cannabis industry was built on the backs of black and brown people, and that's how people have come to love cannabis today." Standing in the way are an expensive and labyrinthine licensing process and the ironic fact that a prior felony drug conviction can sometimes prevent an applicant from opening a weed business today. For many communities of color, Senter says, "There's no technical assistance. There's no access to capital. There's no 'good old boys network' where people have a friend that they can hit up to loan them some money to start a cannabis business."
Danielle Schumacher, the CEO and co-founder of THC Staffing Group, an advocacy firm based in Massachusetts, sees in the carefree aesthetic of luxury cannabis brands a willful ignorance of the problems that growers and consumers still face nationwide. More than 600,000 people were arrested for marijuana possession in 2016, and although they use cannabis at similar rates, African-Americans are four times more likely than whites to be arrested for it. "We're at a point where the hypocrisy is glaring and egregious; a disproportionate number of people of color are still going to jail for this, still getting arrested and prosecuted and incarcerated…. And the owners of [cannabis companies] are making money off of it," Schumacher says. "Meanwhile, what are they doing to work on the criminal justice aspect?"
Senter asks a similar question: "How can we get these people to understand that there's a huge social justice piece that cannot be ignored in this industry?"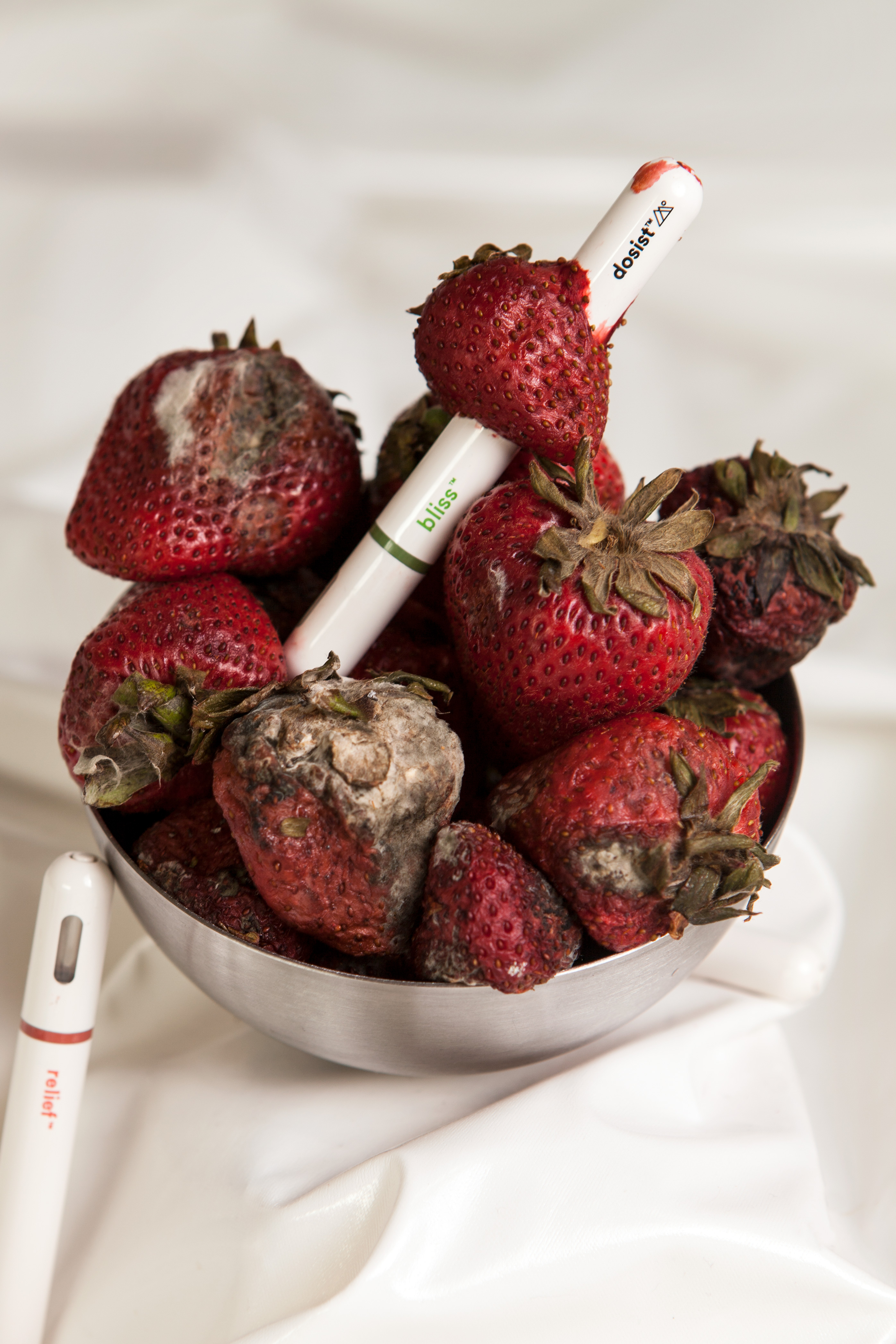 Linda Grant, 49, is the kind of veteran of the marijuana industry you'd expect to profit from legalization. She started selling weed when she was 13, and was good at it—so good that she dropped out of school a year later to sell full-time. "I didn't know nobody who didn't sell weed," she tells me at her home in Oakland. I sit on the couch while her son, Jahani, age 9, quietly plays on his Nintendo Switch. "My brother sold it. My nephew sold it. My auntie sold it. Everybody had weed—it was just everywhere."
Oakland has one of the most progressive cannabis licensing policies in the state. The Oakland Equity Permit Program prioritizes low-income applicants who have lived for at least 10 years in neighborhoods with disproportionately high cannabis-related arrest rates or who have a marijuana conviction on their record. The program is meant to rectify the destruction of the War on Drugs by making it easier for communities of color to profit from legalization, and creating an incentive for investors to work with the city's original weed entrepreneurs through an incubator program.
Grant qualifies for the program: She grew up in Oakland, her income meets the criteria, and she's been arrested a few times for possession. She got a license to start her own delivery company, Herbin Collective, and is applying for more permits: distribution, manufacturing, events, and cultivation. She's incubated by an edibles company that sells gummies, who provide her with free office space near the airport, and she has a personal assistant. "My goal is, I want to leave a legacy for my kids," she says. "I want to leave something for them to have to build on themselves, and I want them to start their own businesses, too."
Her company is going well, but she sees herself as an outlier; since legalization, she's been disheartened to see weed entrepreneurs moving into Oakland, profiting from the weed boom while longtime residents are left behind. Grant finds the infused lip balms, pre-rolls, and lotions ridiculous, and doubts their sellers know how to roll a blunt.
"I just found myself to be so disgusted by the whole Oakland situation that's going on," she says. "Everybody like, 'You should get out there, Linda, and fight,' but I can't fight money. You can't fight the power, the white structural power that has been laid down."
Grant believes the present state of the cannabis industry is consistent with mass incarceration, rather than a departure from it that will fix the damage caused by earlier drug laws. "Criminalize and capitalize," she says. "First, they go for criminalization, which they've done: the War on Drugs." But now that cannabis is legal, incarcerated people are still shut out, as well as communities of color whose access to capital has been eroded by decades of overpolicing and historic, structural discrimination. "[Cannabis companies] can capitalize on what they in jail for—what they should never been in jail for," Grant says.
When Prop 64 was on the ballot in 2016, Grant didn't vote for it. When I ask what she hopes happens in the next five years, she tells me, "I hope Jeff Sessions shuts it down. But don't shut it down till we get all we need to get."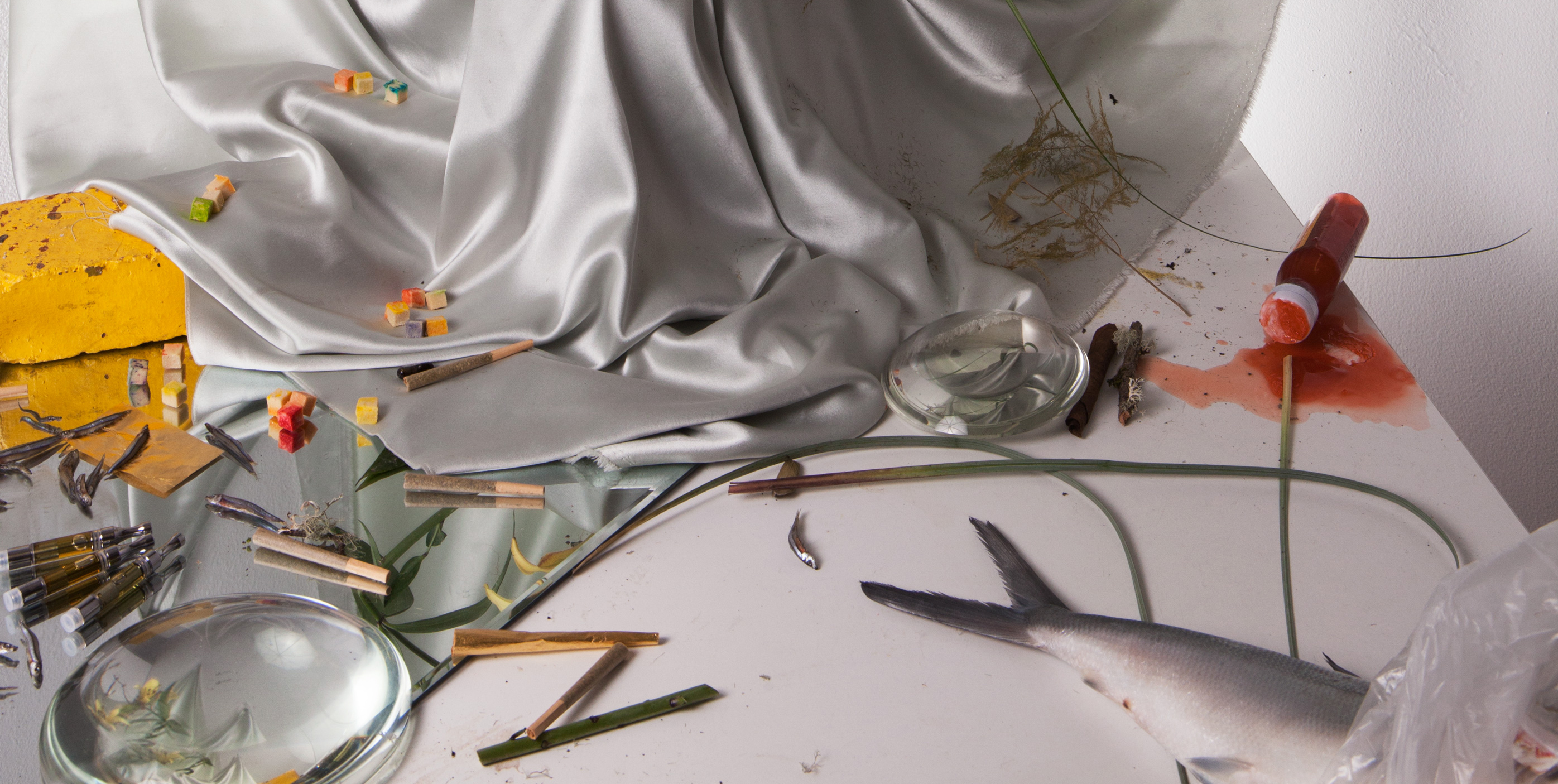 In rural Humboldt County, longtime growers are also feeling the pressure of a rapidly changing industry, where it is now becoming clear that there will be a small group of winners and a larger group of farmers who will simply have to drop out or risk losing their land. Many farmers haven't obtained licenses; Hezekiah Allen, the executive director of the California Growers Association, estimates that only 2 percent to 3 percent of growers statewide have them. After legalization, growing marijuana outside the regulated system in Humboldt became a civil issue rather than a criminal one. Instead of police helicopters, farms are fined with fees that can run up to $900,000. "I've seen fear in the mountain communities from these notices of violation from people who ho-hum over the sheriffs and the [wood] chippers and all that," Davies, Winterbourne Farms' owner, tells me. To make matters worse, prices have collapsed due to a glut of product. Davies estimates that a pound of weed could have sold for as high as $3,500 a pound a decade ago; now, it's around $700.
Cody Stross, 33, is a relative newcomer to Humboldt's marijuana community; he officially started his company, Northern Emeralds, in 2016. Rather than cultivating his plants in outdoor greenhouses—a method some farms brand as "sun-grown"—Northern Emeralds' warehouses are something out of science fiction. With precise controls for humidity, temperature, and light levels, his spaceship setups are tucked in unassuming places: ramshackle farms and cathedral-like warehouses. Stross drove me from one site to the next in his silver Tesla while we chatted about his business and his unusual, globe-trotting upbringing with a marijuana smuggler father (his parents got married multiple times to authenticate new aliases, he says, but it wasn't just a formality—they always had a party). I sipped a grapefruit La Croix seltzer, stocked at the company's orderly processing facility. When we visited grow rooms bathed in a hot, yolk-yellow glow, and I would emerge blinking and disoriented, my sense of color temporarily rewired by a space designed to nurture the plants' growth.
The upshot is that Stross' company grows great weed: It's expensive, but in the volatility of the last year, Stross claims his prices have held. He guesses that, in the near future, prices will drop even lower as the state cracks down on the black market; in the long run, corporate consolidation will dominate the market for low- and mid-grade weed, and the only place for small farmers will be boutique, high-end cannabis, a configuration I've heard compared to the difference between ubiquitous Bud Light and more rarefied craft beer. For either end, a recognizable brand name holds a premium. "A large portion of the people who are here are not going to be here," he says.
"One of the nice things about this is that we've had a culture of independence," he adds. "That's going to go away."
But Stross is looking to the future. The company's office looks out over picturesque, lush hills, with blueberry bushes and a small pond, and Stross plans to use the property similarly to a vineyard, hosting private tastings and renting it out for weddings. (Another site houses peacocks, who, he warns me, will ruin your car because they tend to attack shiny surfaces.) In addition to selling cannabis, Northern Emeralds could become a destination for those who want to experience the beauty of Humboldt County, the fertile crescent of good weed, firsthand.
Legalization will keep some, not all, people out of jail and make it easier for people to buy cannabis, including those who use it for medical reasons. But right now, it's apparent that it brings a system into a capitalist marketplace that has long subsisted outside of it and does not fit into a formal legal or financial structure at all neatly. This is good news for people who have the resources to run a large, risky business—and bad news for those who don't.
Or, as the owner of one San Francisco dispensary told me: "This is the fucking Thunderdome, man. This is cannabis. This is a business. Everybody's trying to get their piece of the pie right now."