Carolee Schneemann, Nude on Tracks, 1962-77. Photo: Courtesy of MoMA PS1
Carolee Schneemann's MoMA PS1 Retrospective is a Sensuous Joy
"I still get phone calls at two in the morning with someone breathing weirdly." MoMA PS1's 60-year retrospective of the pioneering feminist artist demonstrates that her work can still elicit strong reactions.
Carolee Schneemann, Nude on Tracks, 1962-77. Photo: Courtesy of MoMA PS1
"I'm going to be reading from my book." In 1975, New York artist Carolee Schneemann took the stage at an exhibition in East Hampton titled Women Here and Now with an outwardly straightforward announcement. But what followed was no polite lecture; the naked Schneemann began her performance by pulling a long paper scroll from her vagina, proceeding to read out from it a mocking parodic critique of her own practice.

Schneemann, who won a Golden Lion lifetime achievement award at the Venice Biennale in May, stood up to the macho art world of the '60s with a feminist and body-positive approach. She belonged, along with Judy Chicago and Mary Beth Edelson, to a second wave of feminist artists who shattered taboos associated with the use of the human body in art long before "body art" became a recognized classification. Schneemann still considers herself as a painter, claiming an ongoing membership of what remains something of a boy's club, but she recognizes too the uncomfortably phallic character of the paintbrush. This after all is what led her to performance art soon after she started out, and which prompted her to cofound the Judson Dance Theater in New York, and work on avant-garde actions with Allan Kaprow, Claes Oldenburg, and Robert Morris.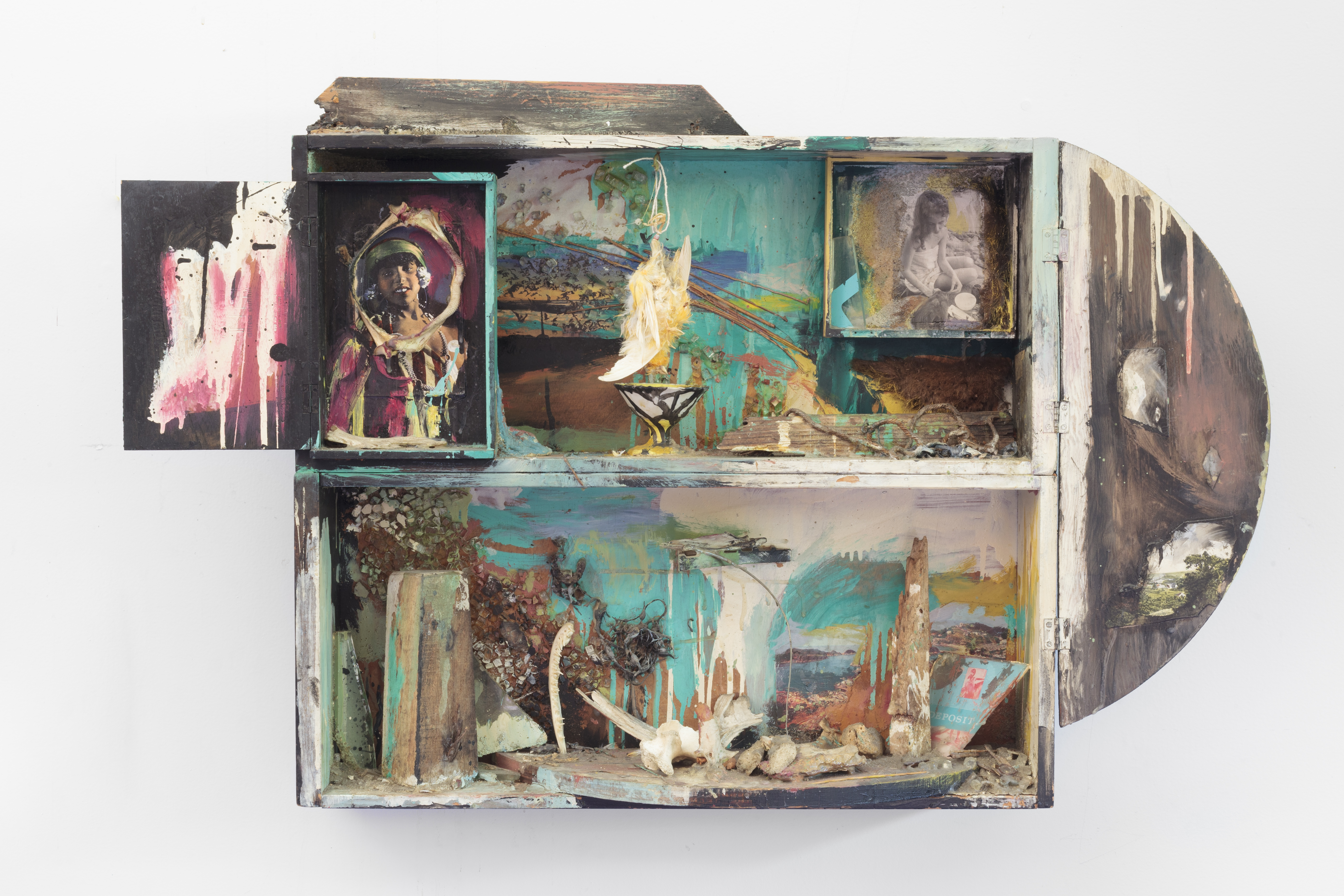 Native Beauties
Now the artist is getting her full belated due courtesy of a retrospective at MoMA PS1, one which also acknowledges this conflicted relationship in its very title; Carolee Schneemann: Kinetic Painting. It features over 300 works from an extraordinary 60-year career, beginning with paintings from the 1950s and assemblages from the '60s. Schneemann's famed 1964 performance, Meat Joy (an inspiration for Lady Gaga's meat dress, among other things) is on view, and the similarly forward-thinking Fuses, an erotic film made from a female perspective, is also featured.
"The prejudice is that everything I have done comes down to sensual energy," says Schneemann from her 18th-century home in Hudson Valley. "Since my culture is puritan, they've confused the sensuous with the pornographic—this exhibit is going to correct that, finally. I've waited a very long time for this." The current retrospective sets the record straight. For example, an early painting, Four Fur Cutting Boards (1963), was at the time compared unfavorably to similar work by Robert Rauschenberg. "It made the critics look at my work as if it were an inferior version," she said. "The critical awareness wasn't there to let the complexity of my own work stand on its own."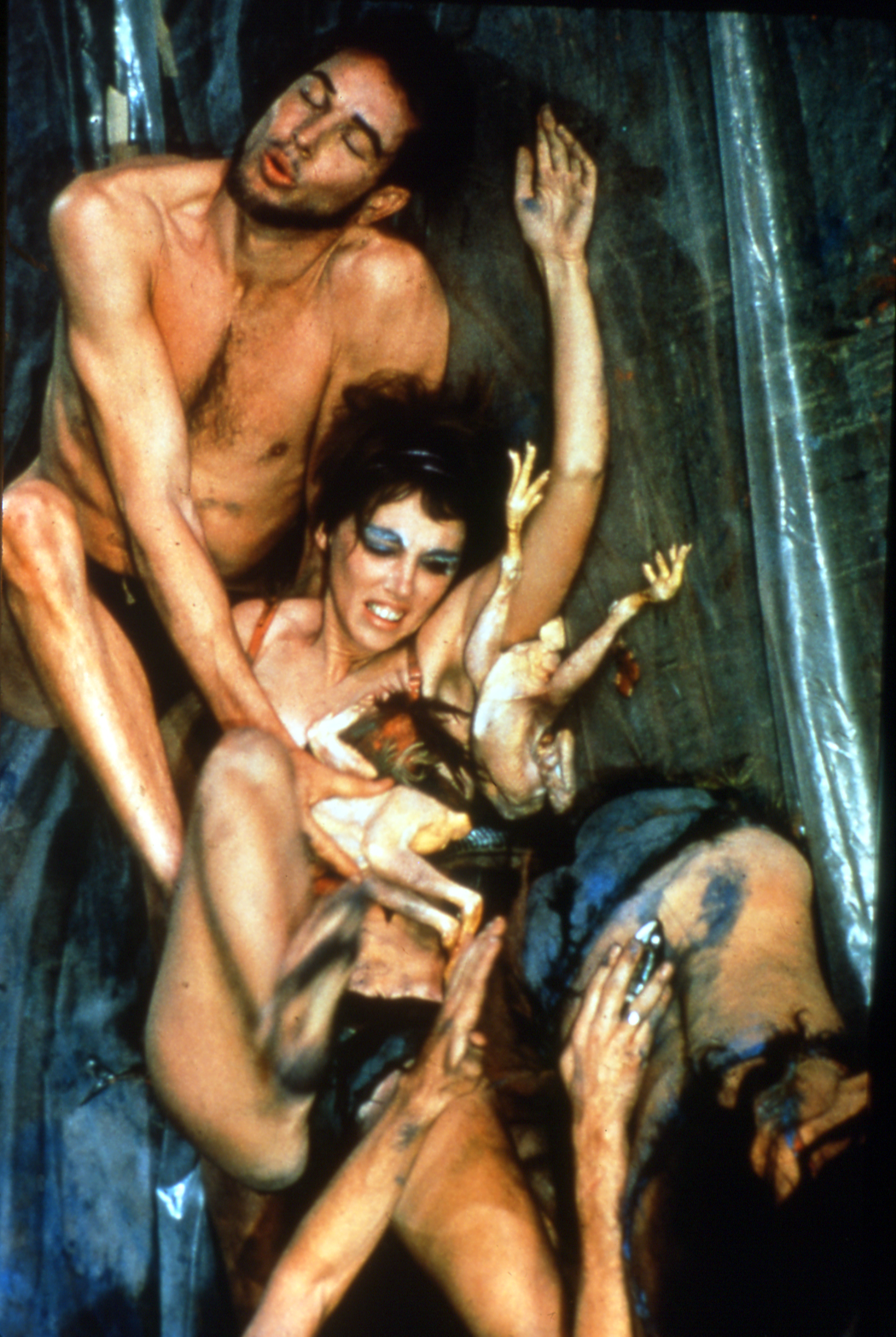 Also viewable at MoMA PS1 is Up to and Including Her Limits (1973–76), an action in which a nude Schneemann hangs from a harness and swings back and forth between two walls doing what she calls "physical painting." This earned her a Jackson Pollock comparison. "It wasn't about demonstrating nudity," she now counters. "I was like a kid on a swing and it felt unencumbered." A performance of the work in Italy drew an even more disrespectful response: "The audience was so ridiculous and shouting body parts that I got dressed then kept doing the performance in jeans and a shirt. I felt they weren't looking at what the work was."
On the much-discussed Meat Joy, in which scantily clad men and women roll around in raw meat, fish, and poultry to a soundtrack of psychedelic rock, Schneemann says: "The performance script is subtle and complex. It was an erotic rite, r-i-t-e"—she spells out the final world— "that integrates gender and race; it was important for me to get out of the white-bread-ness around me. And it was influenced by civil rights and the Vietnam War."
Fuses shows the artist having sex with her boyfriend. It's seen as one of the first art films to really integrate female gaze—and to depict cunnilingus. "I wanted to propose a different kind of experience," says Schneemann on the work. "I was missing the sense of an experience of the female sexuality." Was it too avant-garde for its time? "There were mixed reactions and negative things came from women, who called it too explicit," Schneemann recalls. "Every possible reaction was happening at the time, I learned to stand back."

In 1975, the year of Interior Scroll, Schneemann wrote an essay titled "Woman in the Year 2000." She had a dream that by the year of the title, no female artist would have to deal with "the determined resistance and constant undermining" that she'd endured as a student. "It's a remarkable transformation," she says of our progress with gender equality, "but at the same time, we're in a dangerous, fragile position and the hyper-masculine, militaristic greed is so overwhelming right now," she said. "It will do anything to maintain its sense of dominance." In the shadow of the Weinstein scandal, Schneemann isn't surprised that we still have a long way to go. "Women never live without this sense of potentially having to be victimized," she said. "A lot of these predators have helped me make work without knowing, they helped me find a space for a presentation." But some things never seem to change. "I still get phone calls at two in the morning with someone breathing weirdly."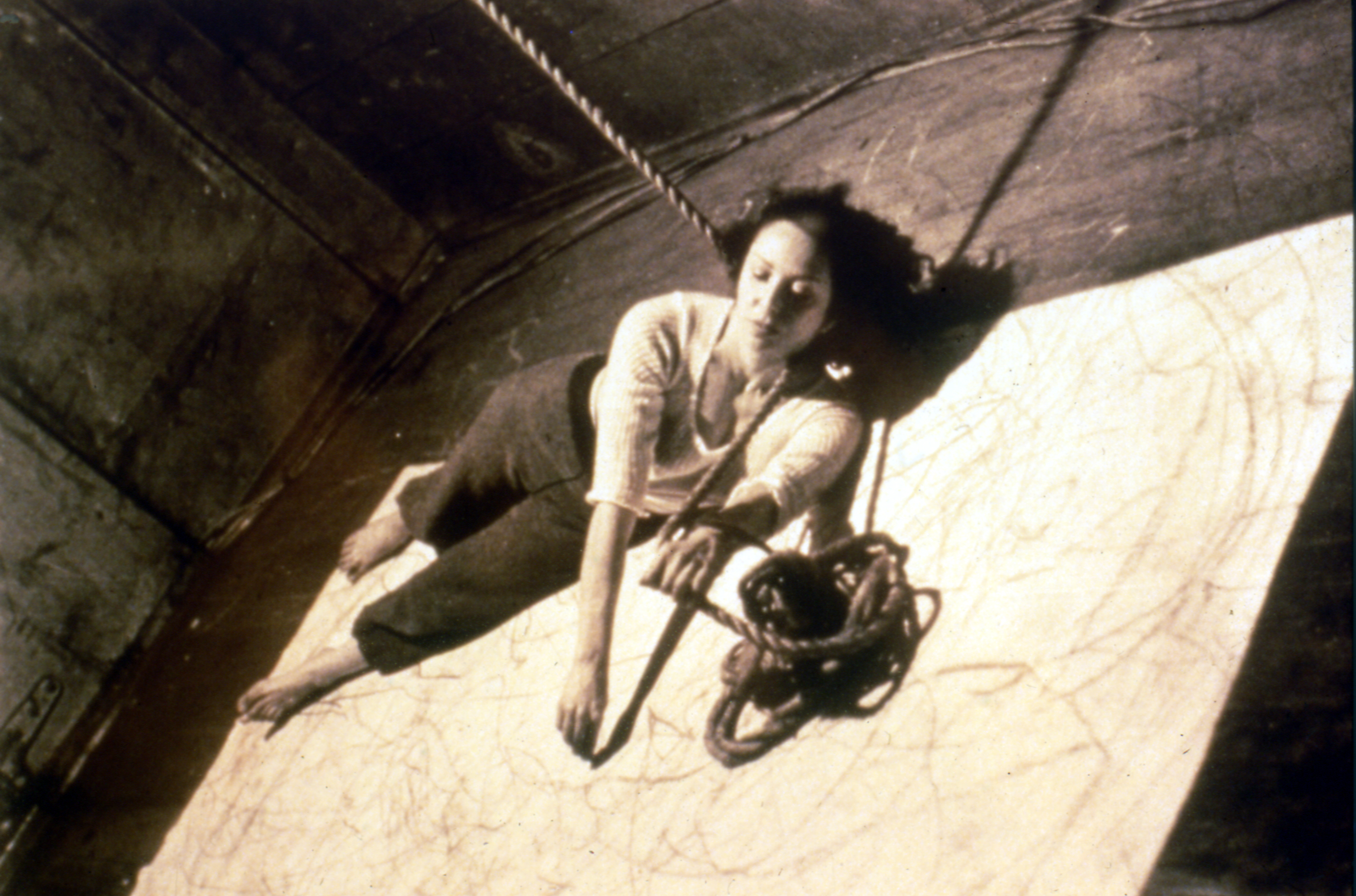 Carolee Schneemann: Kinetic Painting is on view at MoMA PS1, New York, through March 11, 2018.