Richard Hell. Photograph by Julia Gorton, courtesy of the photographer.
A 70s Photographer Unveils the Ultimate New York Punk Archive on Instagram
Julia Gorton took epic Polaroids of Television, Blondie, Lydia Lunch, and more, and now she's rolling out her collection on Instagram.
Richard Hell. Photograph by Julia Gorton, courtesy of the photographer.
A downtown fixture behind a Polaroid camera at Hell's Angels bar-turned-nightclub CBGBs, Julia Gorton took hundreds of photos of the characters that epitomized the 70s, which are slowly making their way to the public eye through her Instagram. Having first tried her hand at photography in high school thanks to a rec program director who sold her a Rangefinder for $20, and the assistance of a yearbook teacher who taught her to develop film, Gorton moved to New York from her native Delaware in 1976 and graduated to snapping Polaroids of the major acts of the burgeoning punk scene. "I don't know what he might have seen in me that made him think I should have a camera, but I'm eternally grateful," she said in a recent interview, of the man who sold her that first camera. "It changed my life forever."

Her then-boyfriend, Rick Brown, had moved to New York a year prior, exploring the downtown scene and writing home to tell her all about the latest clubs and musical acts that the two would go on to see together after she joined him. They were most excited about Television, since Tom Verlaine and Richard Hell had attended a prep school in Delaware down the street from Gorton's home. "I ended up meeting Tom's mom at the flea market in Wilmington," she said. "She was a proud mom who played her son's single on a cassette player in the back of her station wagon while she sold things on a folding table."
Gorton saved up her money and bought the best Polaroid camera she could afford; after relocating to the city, shed used no other camera for that first year, she capturing the likes of Patti Smith, Debbie Harry, and David Byrne. "When you had a large unusual camera that made instant prints, it was easy to approach people," she said, though she admits she was quite shy at first. "It was very dark at CBGBs. Sometimes the photos didn't come out the first time. Since the film was expensive, I only shot a few frames of each subject."
In recent years, Gorton began looking through her archive of prints, and realized she could use more modern technologies to find the hidden figures in the darker images. "One print I kept was an underexposed shot of Tom Verlaine, almost completely black, with just the slightest shadow of him visible. With Photoshop, I was able to scan and finally pull him out of the shadows of decades past," she said, musing that the image is reminiscent of an Edward Steichen portrait.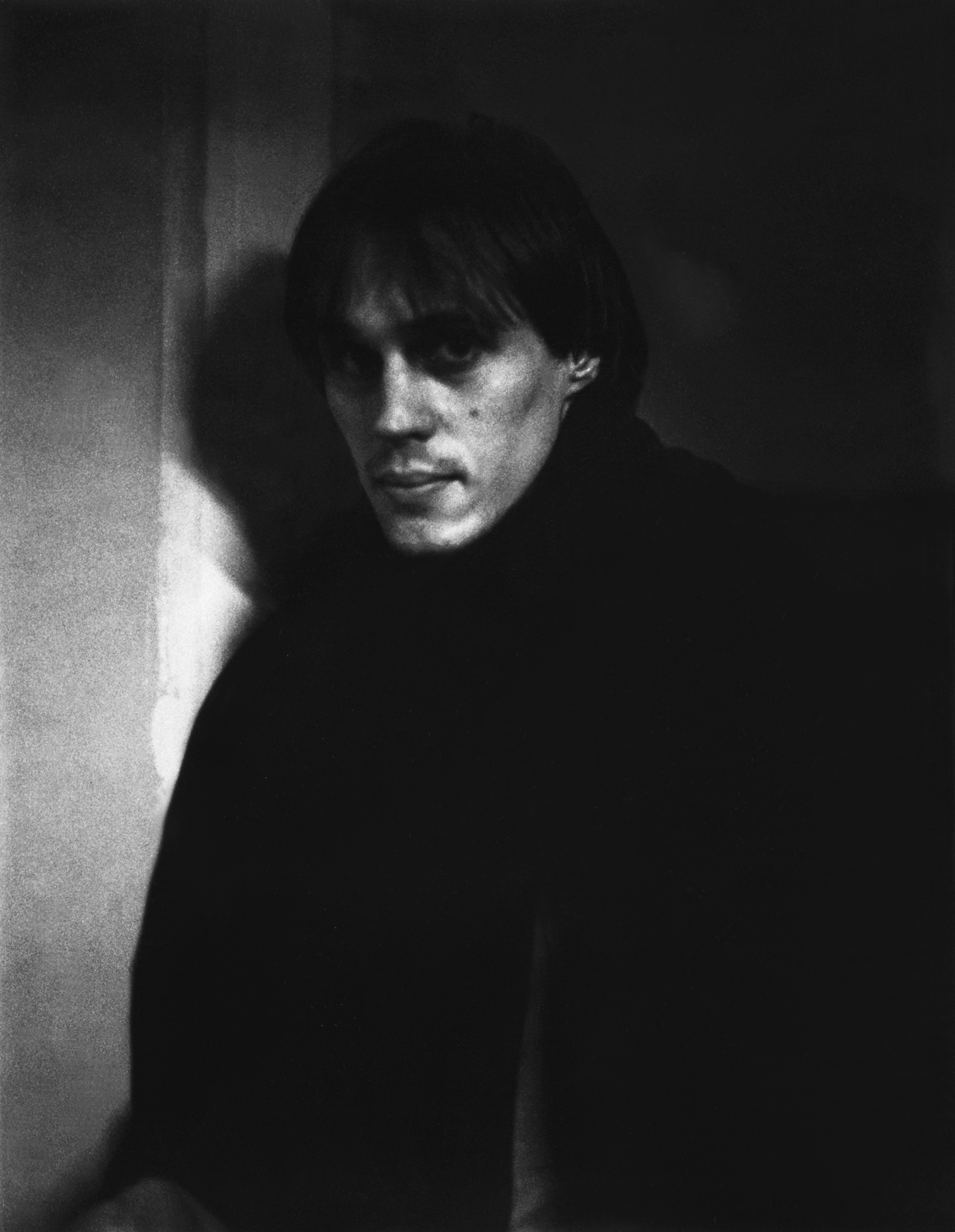 Some of the 70s key musical players had little to no musical training, which made it raw and exciting in its naiveté. "You didn't need to be perfect before you started. I think that is why people react on such an emotional level to much of the music and art of that time," said Gorton, who was similarly a neophyte in her craft at the time. While her lack of a lengthy or formalized training frustrated her at times, now she feels that allowed her to capture the moments she lived more accurately: "Ironically, images that I perceived at the time as failures actually represent the true character of the time period more honestly and powerfully than the images I thought were 'successful.'"
Gorton developed a relationship with no-wave singer Lydia Lunch, who Gorton called "a natural for the glamorous black-and-white photos I liked to make," allowing her to experiment and refine her craft. "She was a real partner," said Gorton, who photographed her more than any other subject.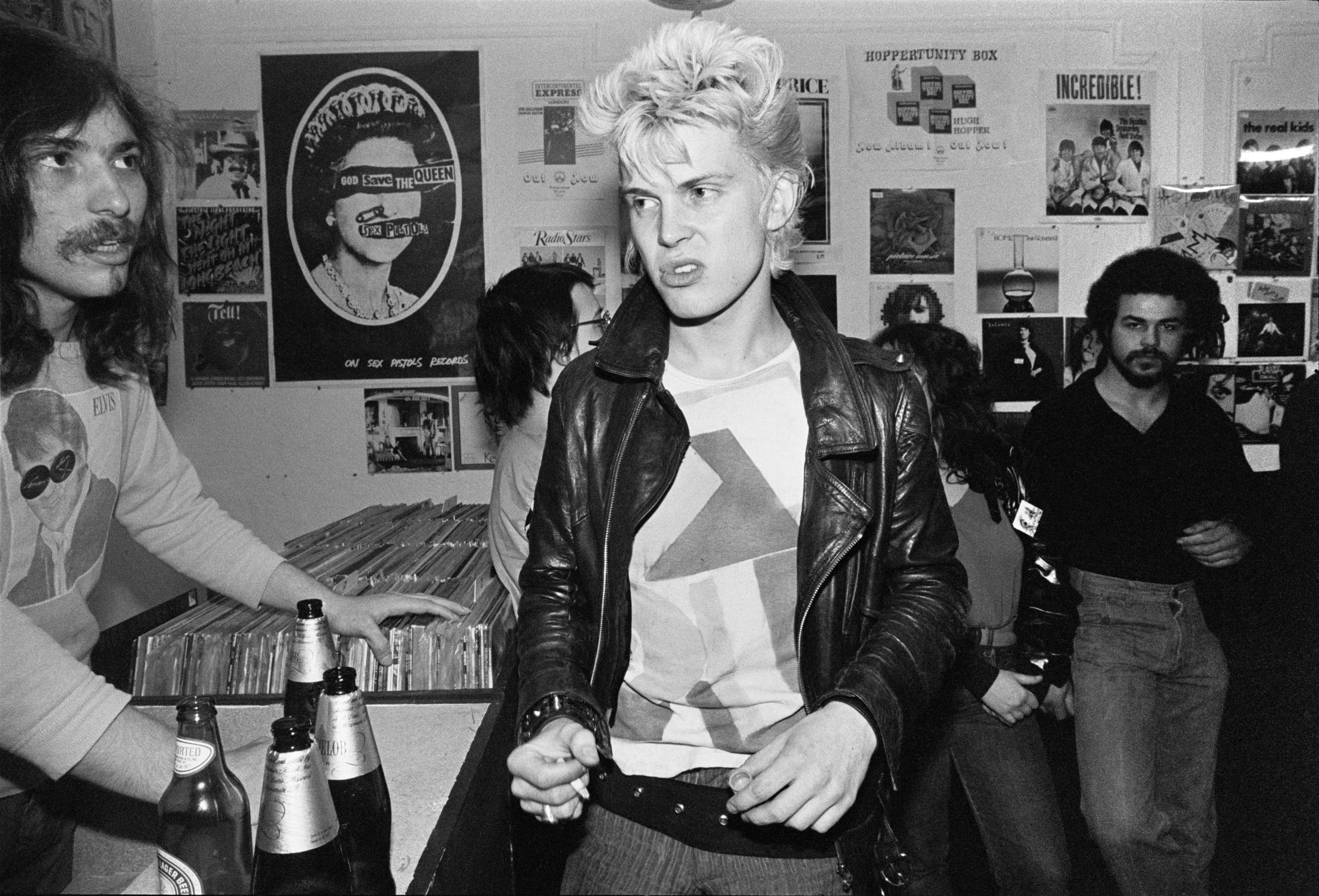 Her work has slowly gained notoriety in the recent years thanks to her Instagram, where she is slowly unveiling her archive of prints one post at a time. Her work caught the eye of Shane Gonzales of L.A. streetwear label Midnight Studios, who reached out to Gorton to collaborate, dropping the punk-themed "Safety Pins" collection earlier this year with Gorton's prints across t-shirts and other apparel; some of the pieces were worn by Kendrick Lamar on his recent tour. In her private time, Gorton, who now teaches graphic design at Parsons, also puts together limited-run zines of her work.
When asked if she thinks the 70s are overly romanticized by young people today, she hesitated. "The media has a way of glossing over or focusing on details to present a rewriting of history," she said a few moments later. "It's hard to know its complete truth without living it. I think they'd be shocked to see the way we lived."
"Not these or any pictures can capture the quiet freedom we had then," she added. "No one was watching us or caring what we did. We hardly had anything, just ourselves and our nights together downtown."