Rodarte's West Coast Runway Asks: Does NYFW Need New York?
Kate and Laura Mulleavy's Los Angeles show has us wondering if the world is ready for USAFW.
Rodarte
The "destination show" has, no doubt, been around for enough time to be considered a permanent fixture instead of a passing fad. In that regard: What if NYFW became United States of America Fashion Week, and we saw seasonal collections across this whole great mess of a country instead of just here in Manhattan and maybe Brooklyn?
This thought was spurred amongst GARAGE editors by seeing the reaction to Rodarte's Fall/Winter 2019 show, yesterday at the Huntington Library, Art Collections and Botanical Gardens in San Marino, California. The celebrity quotient was bright-blue-sky-high—Tracee Ellis Ross, Brie Larson, Dakota Fanning, Angela Bassett and Diane Keaton, all of whom didn't have that far to drive, nor a cross-country flight to route thanks to the shows move from New York to Los Angeles.
The clothes fit the scene: frilly dresses with heart or bow prints were juxtaposed against black leather, abstract jewelry flanked flowery hairdos, Hollywood-red sequins glinted in the pale afternoon shine. Case in point: The looks gelled into a lineup that radiated with a sunny sort of heat. Via the fame factor and the frocks, Kate and Laura Mulleavy—Rodarte's designers—achieved something notable by bringing their collection home (they live in Pasadena): Rodarte is so far New York Fashion Week's buzziest show, and it unfolded some 2,700 miles away. The skies were clear and the flowers flourished. The show made headlines worldwide.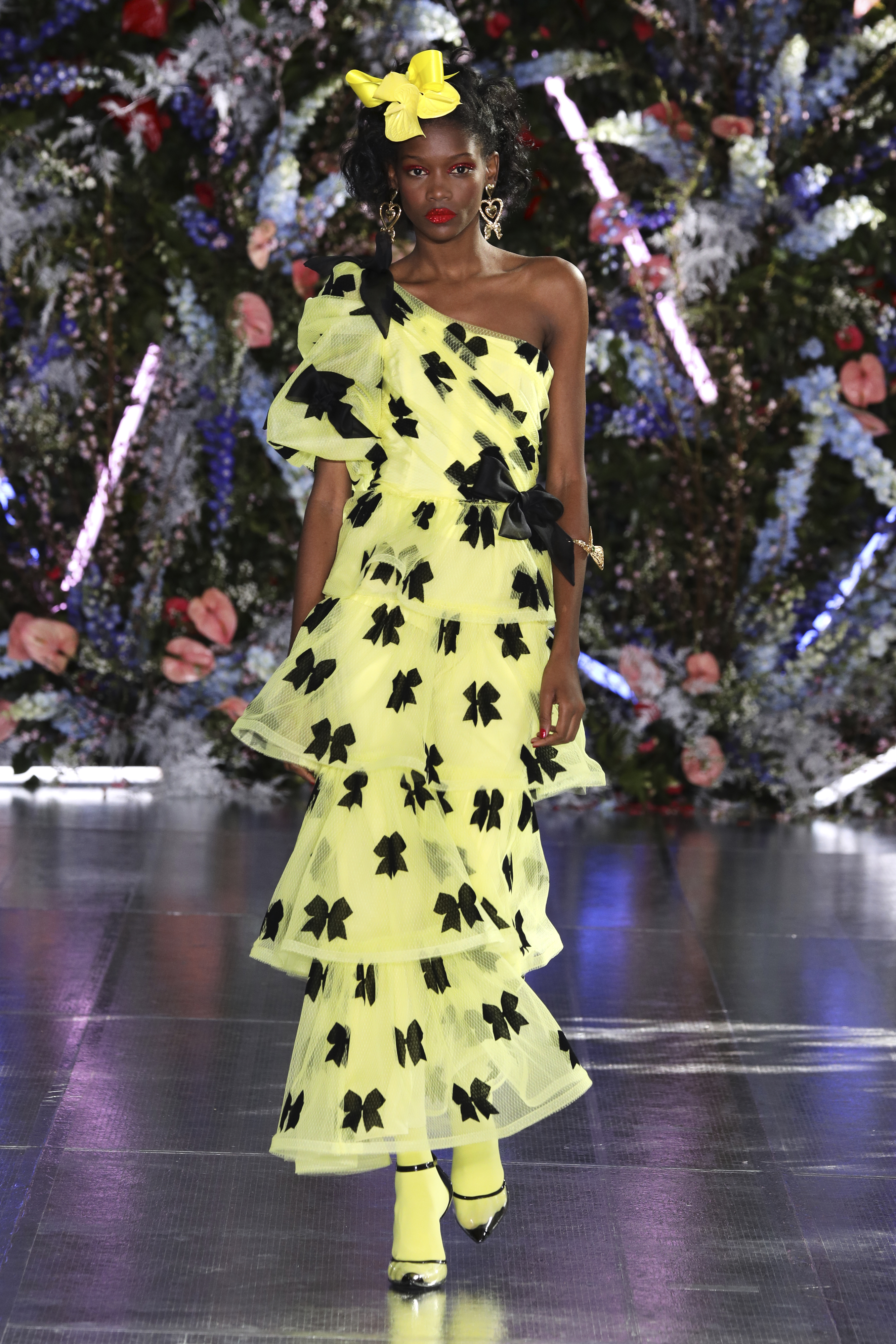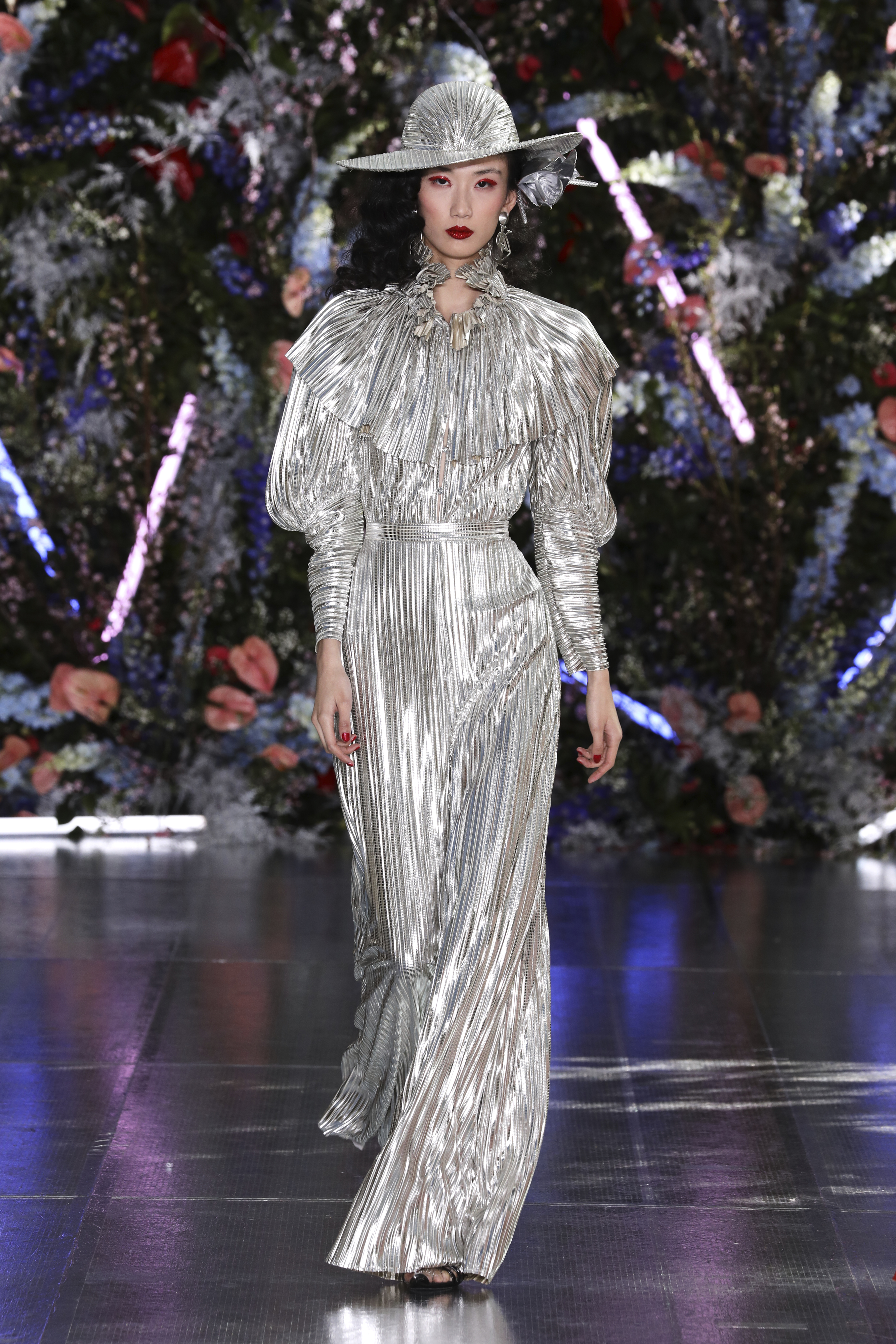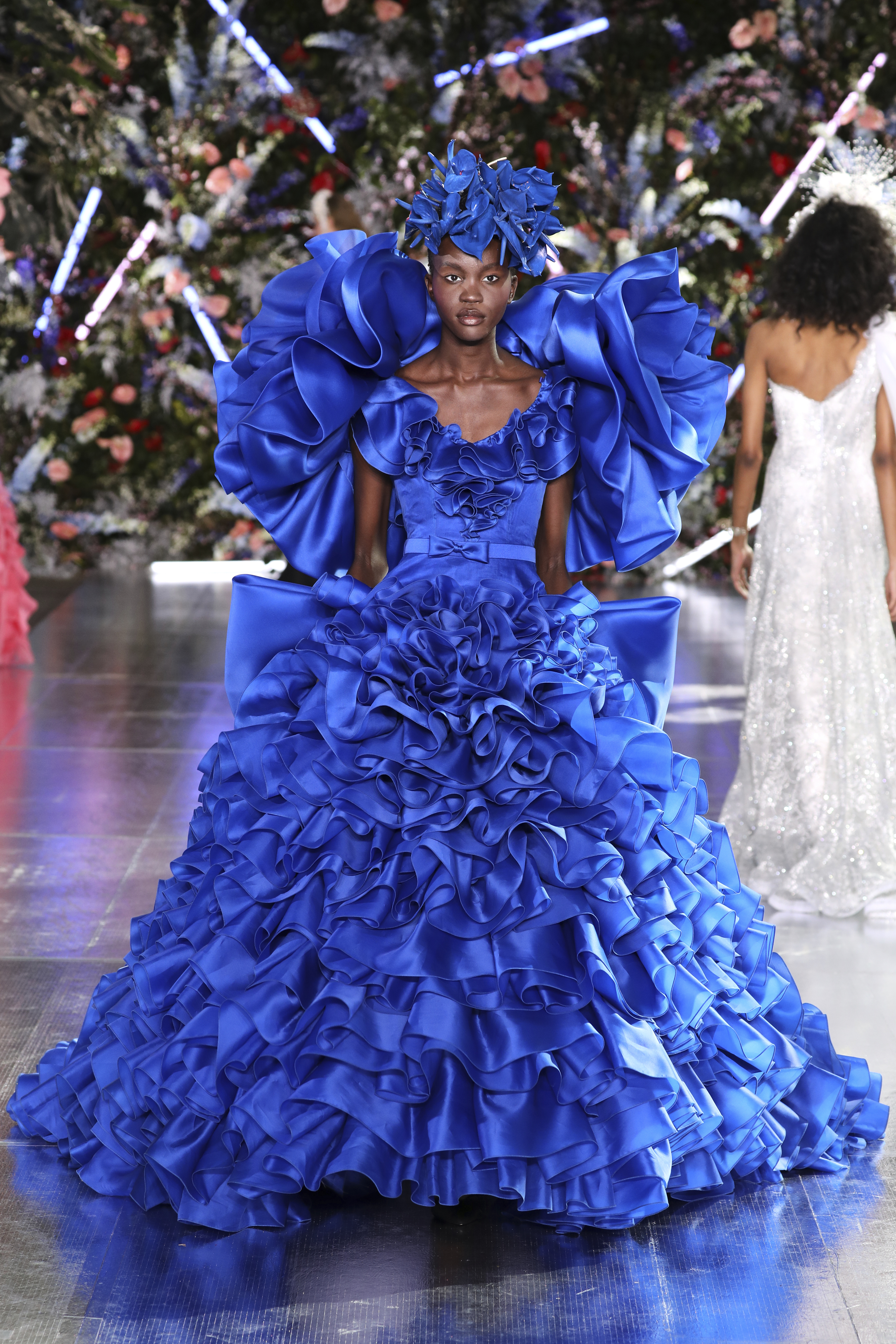 Granted: not all brands have the budget or wherewithal to do this sort of thing, and not all brands can rope in celebrities like Rodarte, being either too small or too geographically removed from the areas where stars are concentrated. But the effectiveness of a non-New York-but-still-domestic show can still work, from the majorly scaled (recall Dior hosting Cruise 2018 in Calabasas, or Moschino holding shows here in there in Los Angeles) to the intimately conceived (the model Garrett Neff, for example, held a mini-fashion show for his swimwear label Katama this past summer in tony Newport, Rhode Island).
With the virtual fashion show experience improving season after season (stronger and more immersive live streams, guaranteed social content from basically whoever attends the catwalk, media looking for fresh new angles as to how to cover), what's to stop the industry from spreading its wings, coast to coast, or even Honolulu, Anchorage, GUAM? Maybe the answer to saving the relevance of NYFW is by giving it an all-American spin, literally. Not everyone would be able to be everywhere, but this might also be healthy; super-targeted shows, with follow-up done by appointment later. Over to you, CFDA!