Two Adams and a Bunch of Cats—Which One's the Most Sincere?
The answer's in our last look at the decade through our Sincerity vs. Authenticity chart, of course.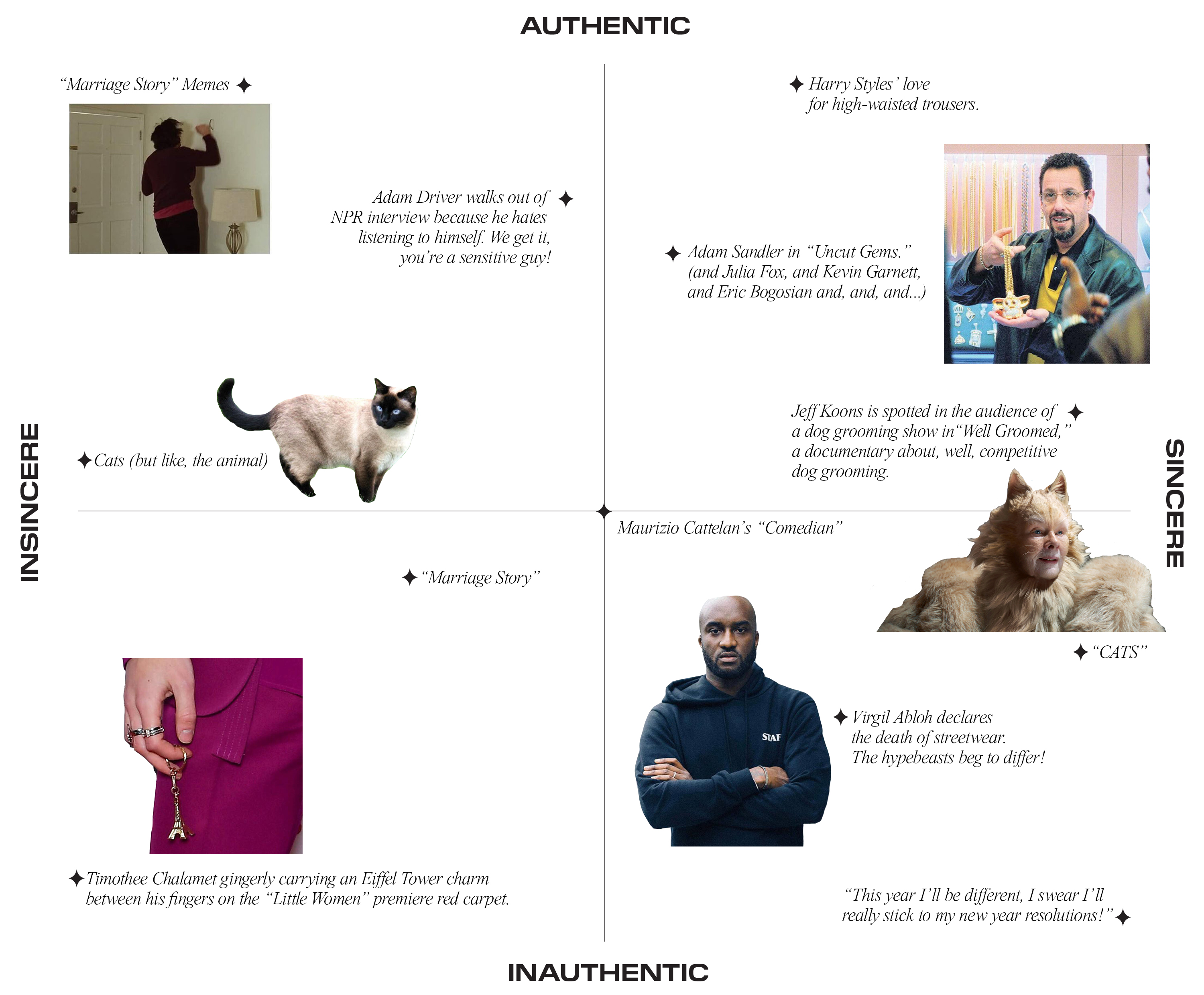 We inaugurated our Sincerity vs. Authenticity column in Issue 17, and we figured what the heck, let's keep it going! So here's a look back at all our favorite pop culture moments for December 2019. Cue up Vitamin C's "Graduation (Friends Forever)," and reminisce baby! What will the next decade bring?