These Are the 8 Campiest Things in the Met's Collection
In anticipation of Monday's Met Gala, GARAGE pays special attention to Marie Antoinette's dog house. Because it's about time.
In her seminal 1964 essay "Notes on 'Camp,'" Susan Sontag described the sensibility as "esoteric—something of a private code, a badge of identity even, among small urban cliques." She went on to list key examples of camp, including Tiffany lamps, Aubrey Beardsley drawings, Swan Lake, Enquirer headlines, and the Brown Derby restaurant on Sunset Boulevard in Los Angeles as paragons of her subject. On the first Monday in May, that private code is set to go public, as celebrities, critics, and laymen alike attempt to interpret the theme of The Costume Institute's spring exhibition, Camp: Notes on Fashion. In the Sontag spirit, writer and critic David Rimanelli took a tour through The Metropolitan Museum of Art's permanent collection and detailed the most camp items it has to offer.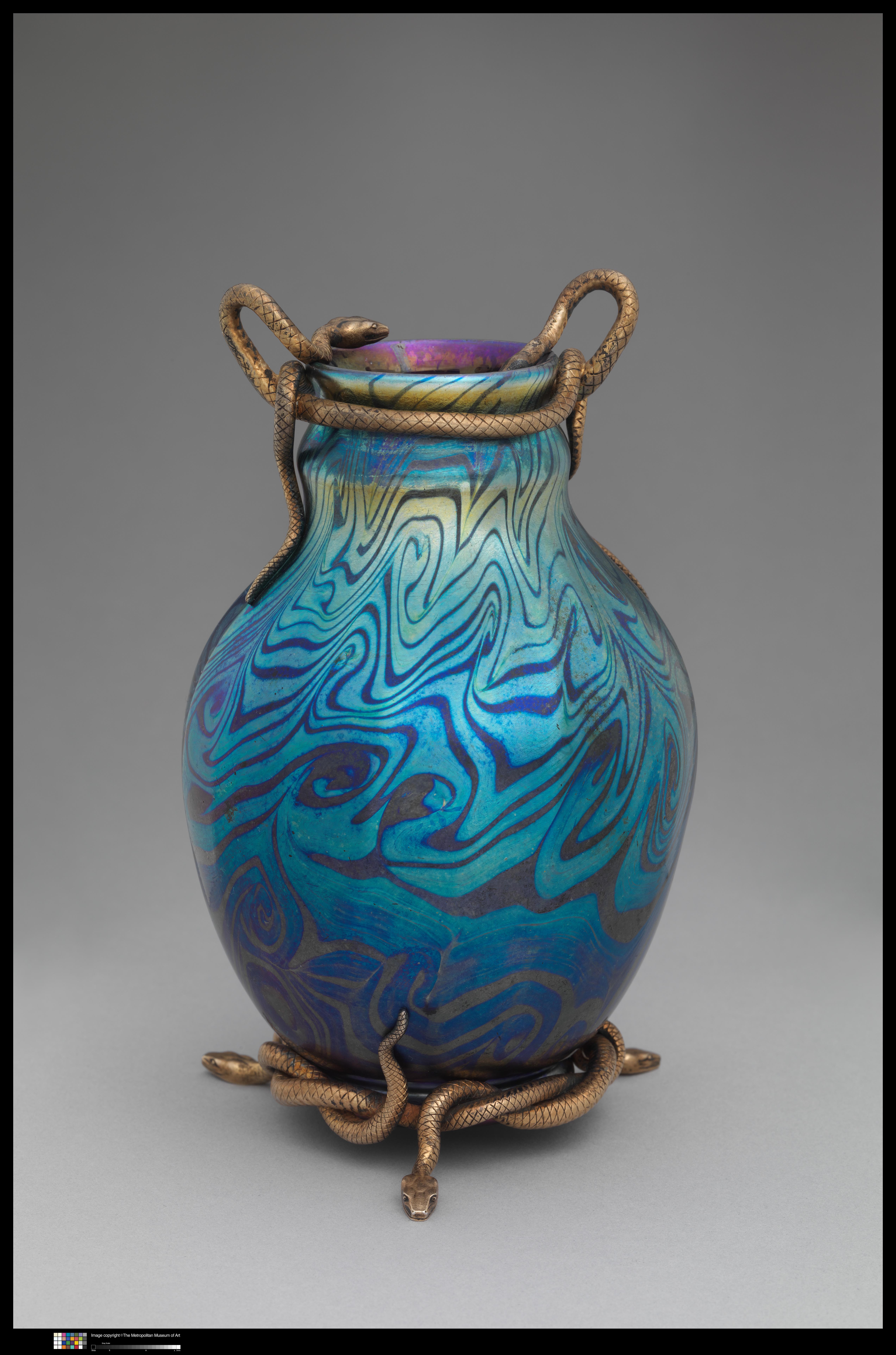 Tiffany vase with Fabergé mounts, c.1897–1904
"The pure examples of Camp are unintentional; they are dead serious. The Art Nouveau craftsman who makes a lamp with a snake coiled around it is not kidding, nor is he trying to be charming. He is saying, in all earnestness: Voilà! the Orient!"—Susan Sontag, "Notes on 'Camp'"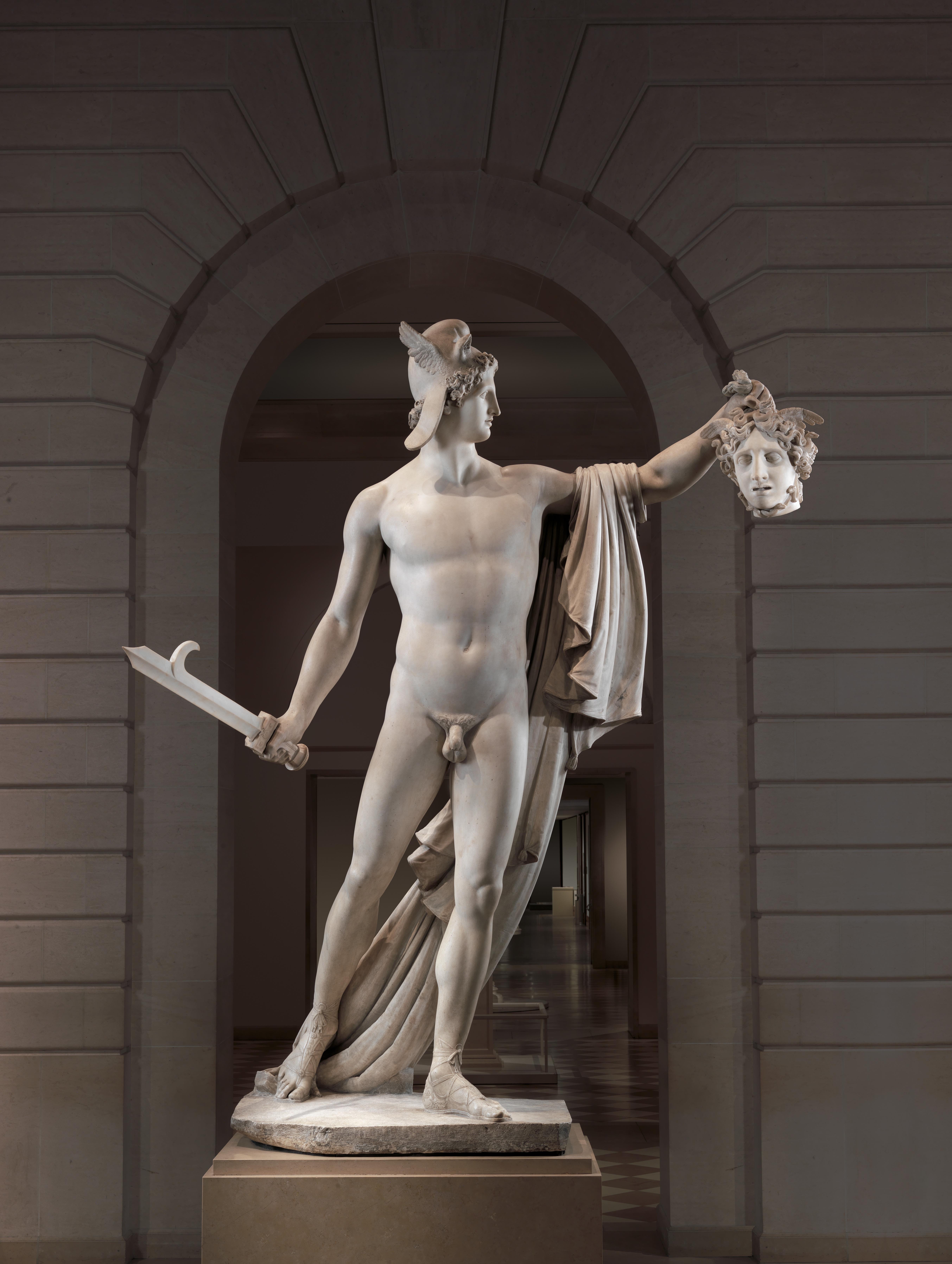 Perseus with the Head of Medusa, Antonio Canova, 1804–06
Canova's Perseus greets visitors to the Met in the Carroll and Milton Petrie European Sculpture Court. "One must distinguish between naïve and deliberate Camp," Sontag wrote. "Pure Camp is always naïve. Camp which knows itself to be Camp ('camping') is usually less satisfying." Here, Canova presents definitional problems: If this is camp, it's undoubtedly naïve, but it's also very much in this case "high art."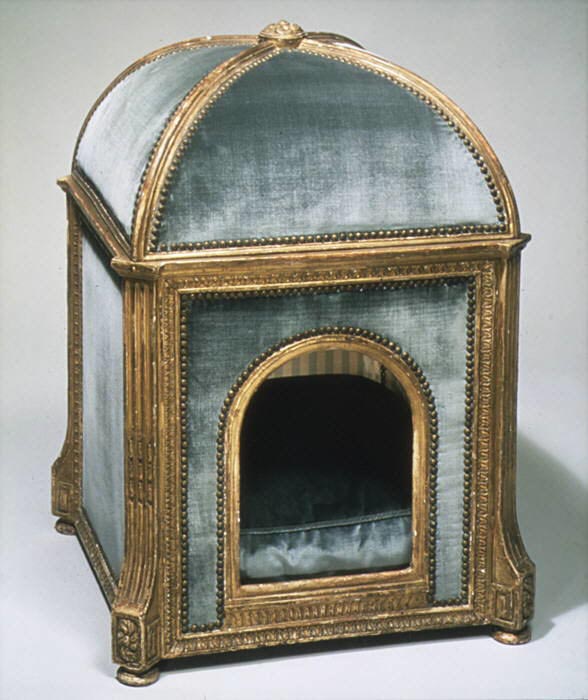 Niche de chien, Claude I Sené, c.1775–80
This Louis XVI dog bed is a supremely elegant object, without those attributes of exaggeration and parody so essential to the camp ethos. But this is the niche de chien of Marie Antoinette's dog—her favorite was named Coco, and an apocryphal story has the tragic queen mounting the scaffold with this toy spaniel in her arms. It's also part of the Wrightsman Collection—you know, Jayne Wrightsman.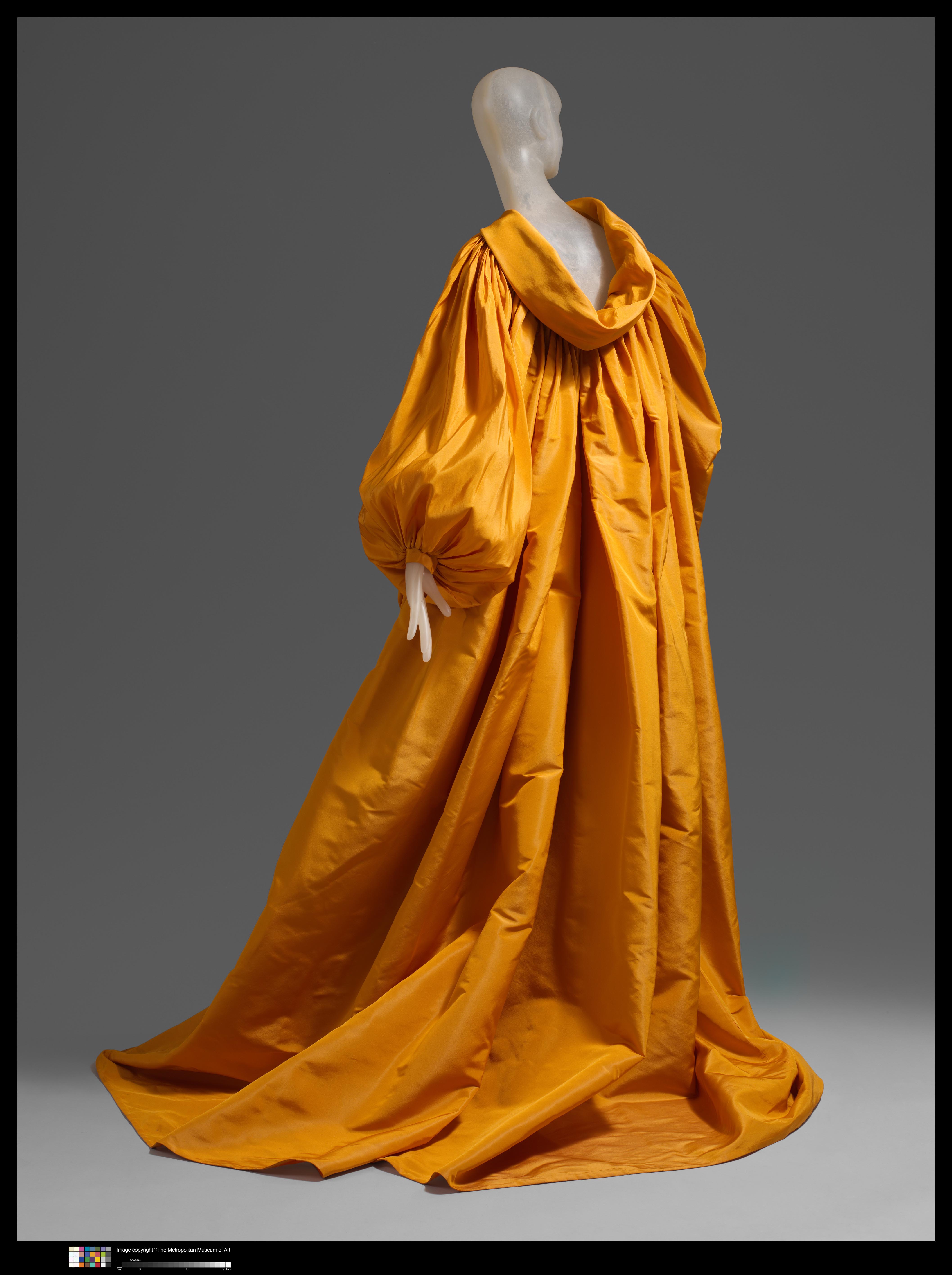 Evening ensemble, Yves Saint Laurent fall/winter 1983–84 from Nan Kempner: American Chic, an exhibition at the Costume Institute, 2006–07
"In the 1970s she was known as an integral part of the social set that Women's Wear Daily called 'the Cat Pack,'" notes the exhibition's official press release.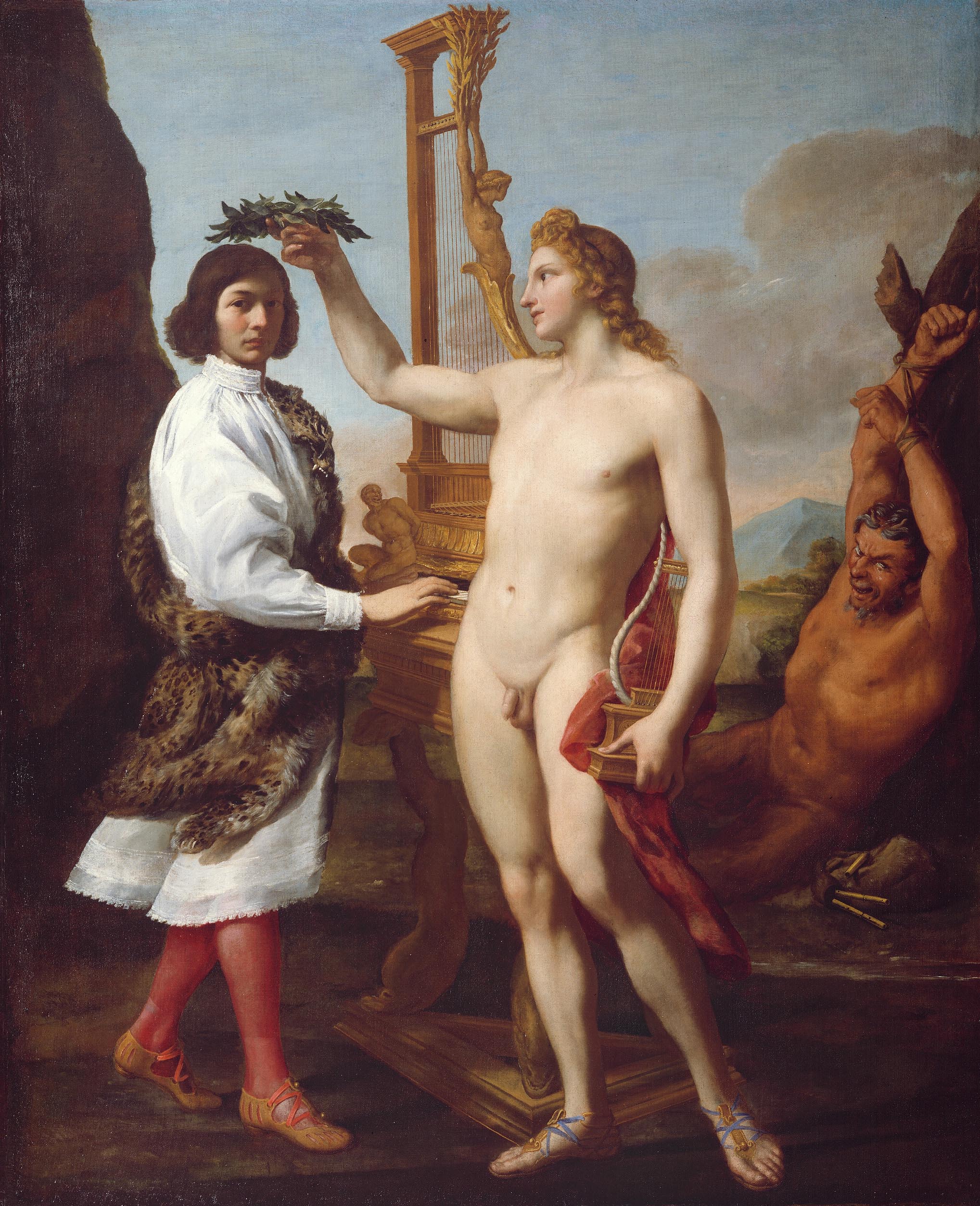 Marcantonio Pasqualini Crowned by Apollo, Andrea Sacchi, 1641
Pasqualini was a famed castrato of the Baroque period; he joined the choir of the Sistine Chapel in 1630. Here, Apollo crowns him, while in the background poor Marsyas is bound, waiting for the god to flay him. Pasqualini looks both luxurious and prim—his rather pursed lips, his crimson stockings and leopard tunic.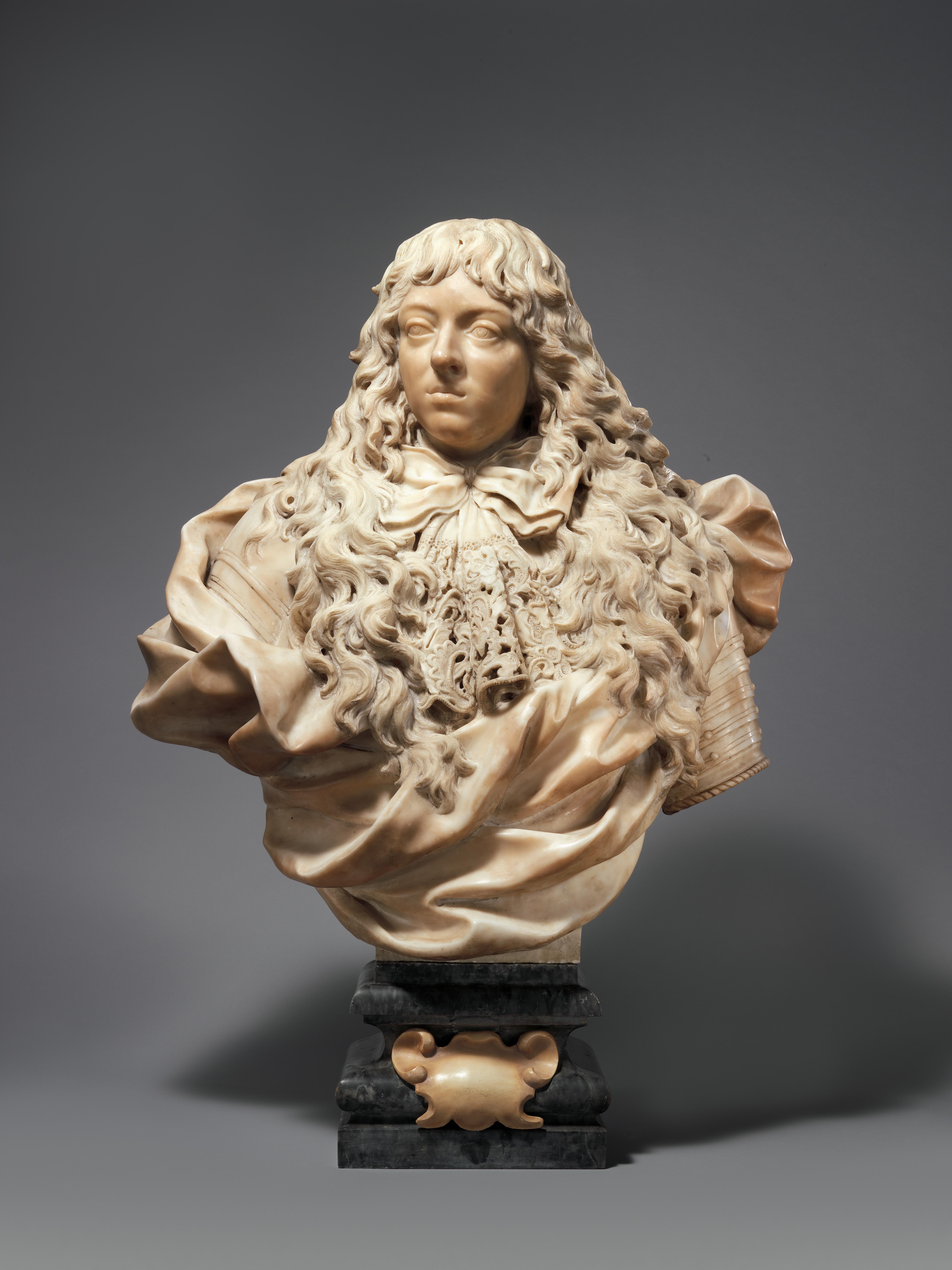 Ferdinando de' Medici, Grand Prince of Tuscany, Giovanni Battista Foggini, c.1680–82
Swaddled up to his receding chin in a wreath twisted from undoubtedly brand-new but ontologically hand-me-down lace, armor, velvet, and hair, Ferdinando de' Medici doesn't need to announce who he is—any more than Giovanni Battista Foggini has to set us straight that he's not Gian Lorenzo Bernini—for us to size him up as the incompetent, inbred tail end of one of the greatest families of Europe.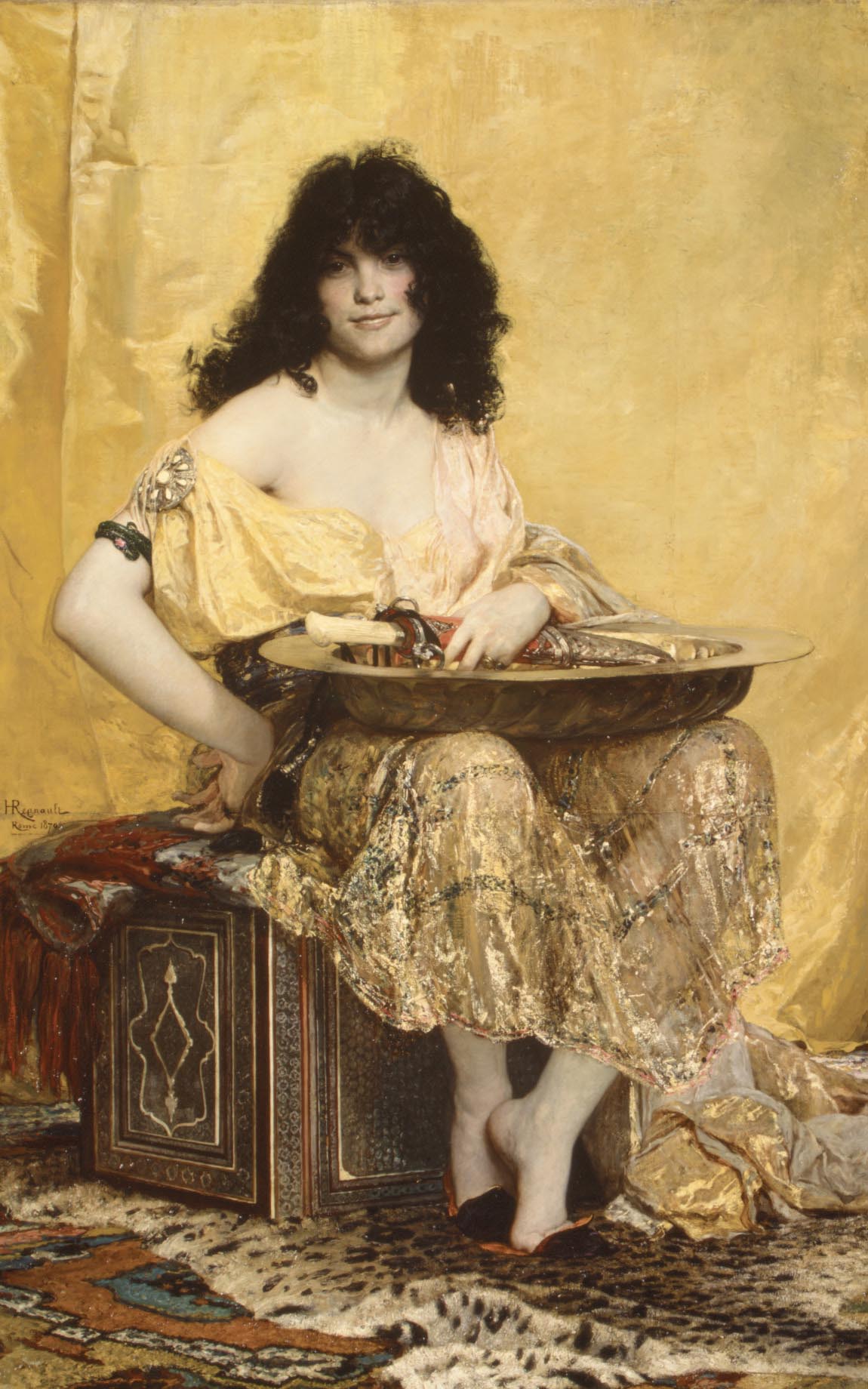 Salome, Henri Regnault, 1870
Modernist art historians still follow Clement Greenberg's precepts to consign 19th-century academic paintings to their basket of kitsch deplorables, but the easy categories of kitsch versus camp are clearly coextensive. Case in point: Regnault's Salome, a gloriously failed orientalist fantasia reeking of the smug perfume of intellectual fraudulence.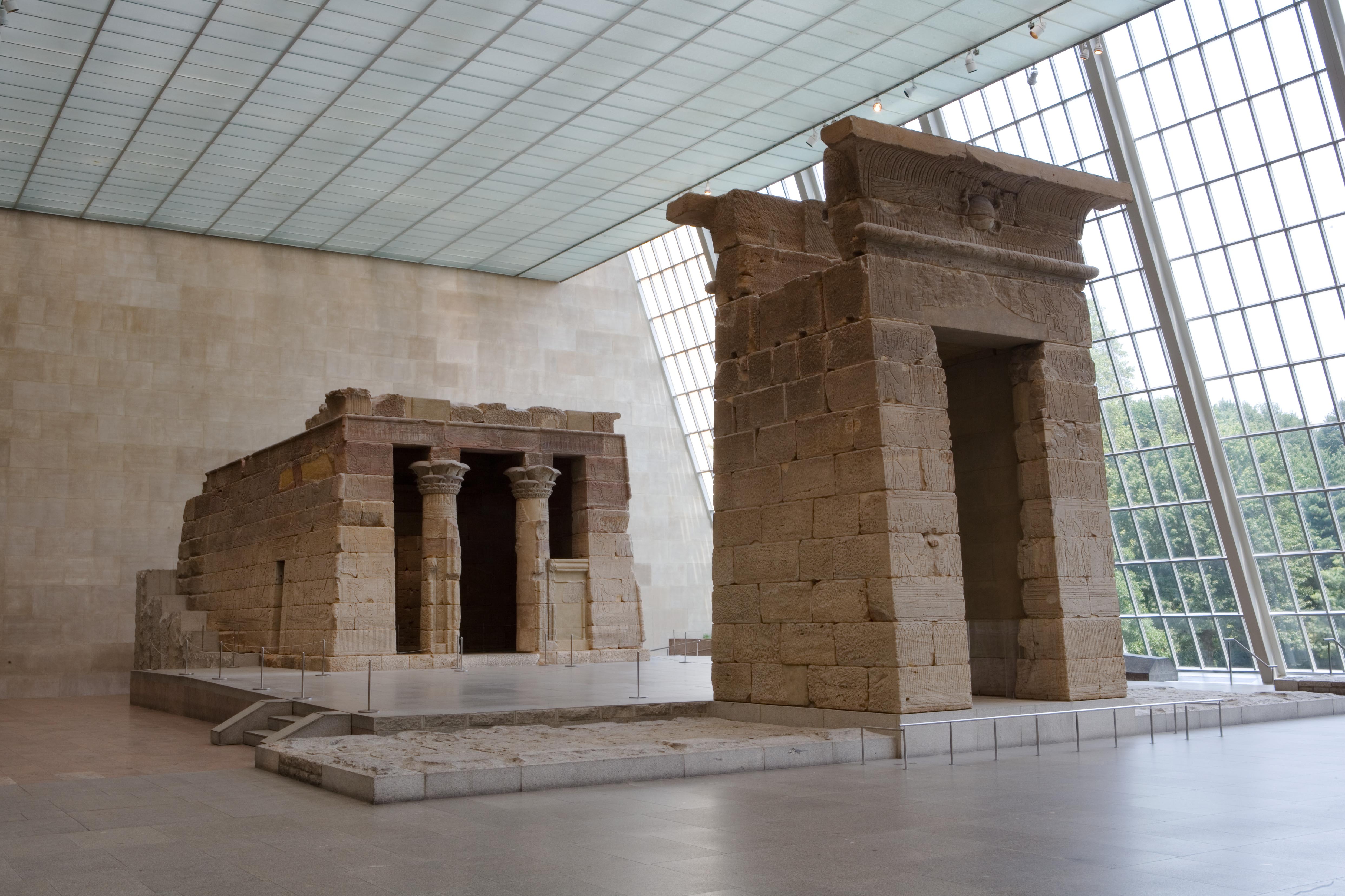 The Temple of Dendur
"Whoever organized last night's party to celebrate the launch of Fox Business Network at the Metropolitan Museum of Art had a good sense of history. Held in the shadow of the Temple of Dendur, one had to wind through the sarcophagi and statues of pharaohs and gods of dynasties past. Inside, Rupert Murdoch's disembodied voice addressed his Praetorian guard."—Gawker, October 25, 2007