Photograph by David Meshki. "Ana School." Courtesy of Calvert 22.
In Eastern Europe, Unity in Skateboarding and Streetstyle
A new exhibition, "Post-Soviet Visions," shows how the aesthetics of Eastern Europe find common ground in fashion.
Photograph by David Meshki. "Ana School." Courtesy of Calvert 22.
What, if anything, connects a teenage boy in a Thrasher t-shirt on the streets of Tashkent, Uzbekistan, with fearless young skateboarders performing tricks in an unfinished hippodrome in Tbilisi, Georgia, or androgynous youths on the mossy banks of a river near Riga, Latvia?
A quarter of a century after the collapse of the Soviet Union, the show Post-Soviet Visions, at London's Calvert 22 Foundation, surveys creative communities across the region, together with the environments that formed them. There are photos, album covers, zines, and even music videos that speak to the visual culture—both common and singular—of the area. "Is there a shared identity among young people in these places?" asks writer and curator Anastasiia Fedorova. "That was a key question for me, really." (Editor's note: Fedorova has previously written for GARAGE.)
"It seemed until few years ago, that if you talked about what Eastern Europe looked like or what creative or visual work was coming out of it, certainly if you were in London or the West, nothing very much comes to mind," explains co-curator Ekow Eshun. "I think, on a mainstream level, there's still a clichéd idea of Eastern Europe stuck in Cold War greyness."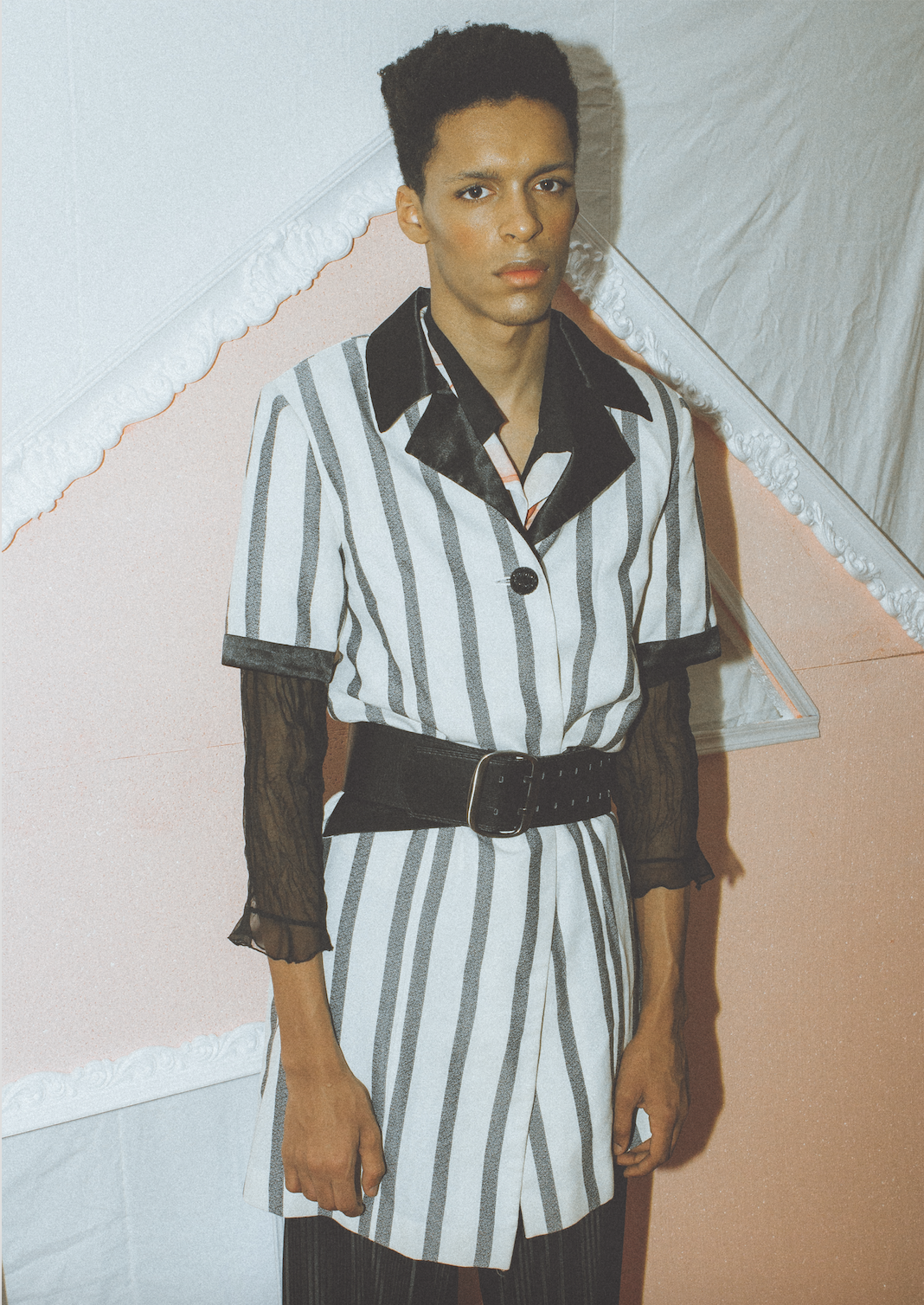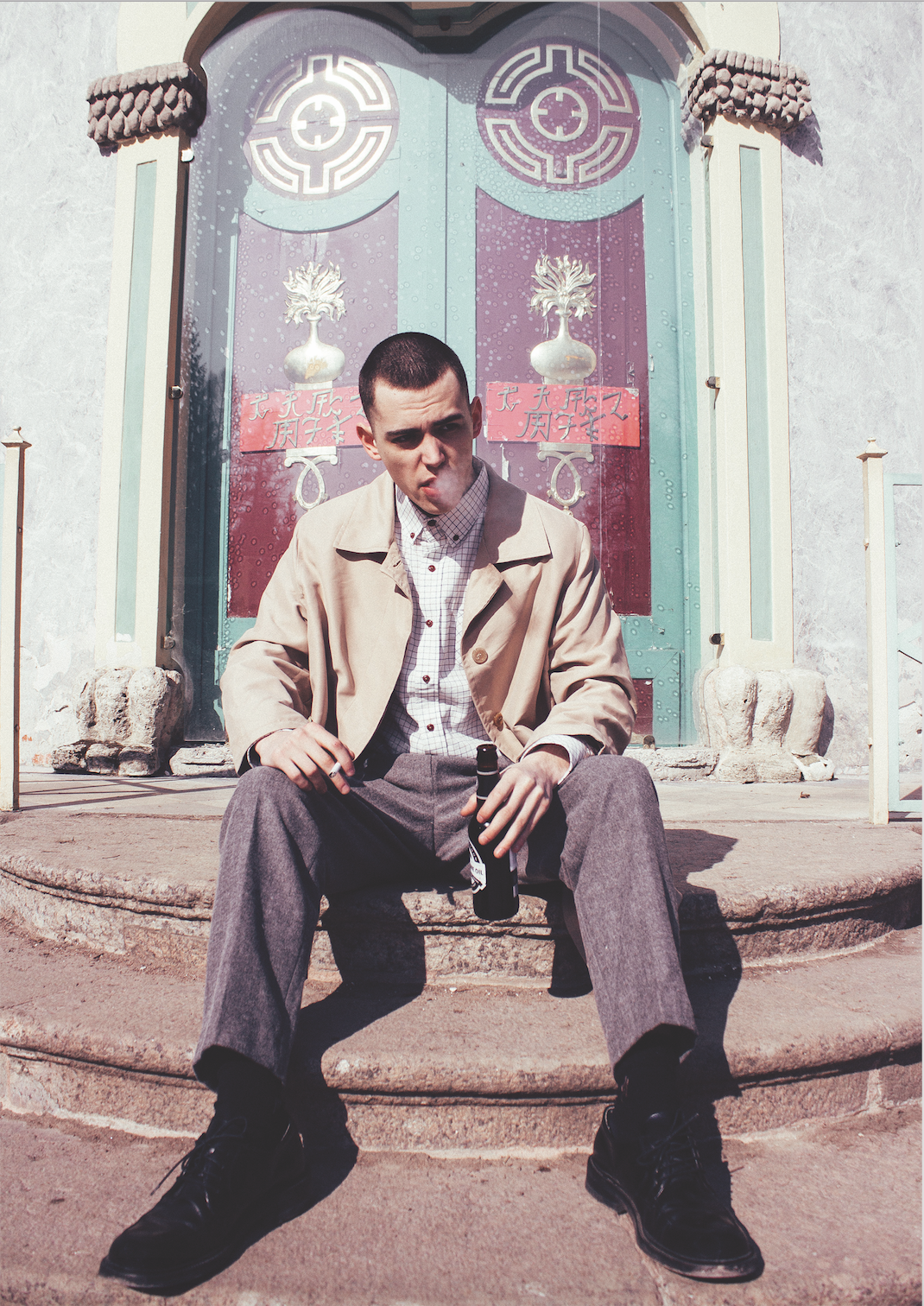 For a generation growing up with access to the internet, stereotypes of their own culture as depicted in the West become, Fedorova says, a "weird distorted mirror." It's a mirror, though, that a number of creative people have reclaimed to tell their own stories.
While not included in the show, designer Gosha Rubchinskiy's influential photographs have become an important cultural touch-point, deriving their impact in part from the designer's re-deployment of Western archetypes of Russian identity, including Brutalist architecture, and angular, shaven-headed, sportswear-clad youth: "Gosha has a unique story," says Fedorova. "A story which nobody, for some reason, has seen or told before. He took the tools of narration—visual tools and fashion tools—and packaged this story in a way that is understandable for everyone."
Post-Soviet Visions goes far beyond the urban imagery popularized by Rubchinskiy to complicate the question of what post-Soviet identity might mean. Masha Demianova's oneiric black and white photos of young women bathing in the countryside outside Moscow, and Ieva Raudsepa's snow-capped Baltic landscapes, and portraits of her friends in rural Latvia, both act as a corrective to received clichés of concrete cityscapes.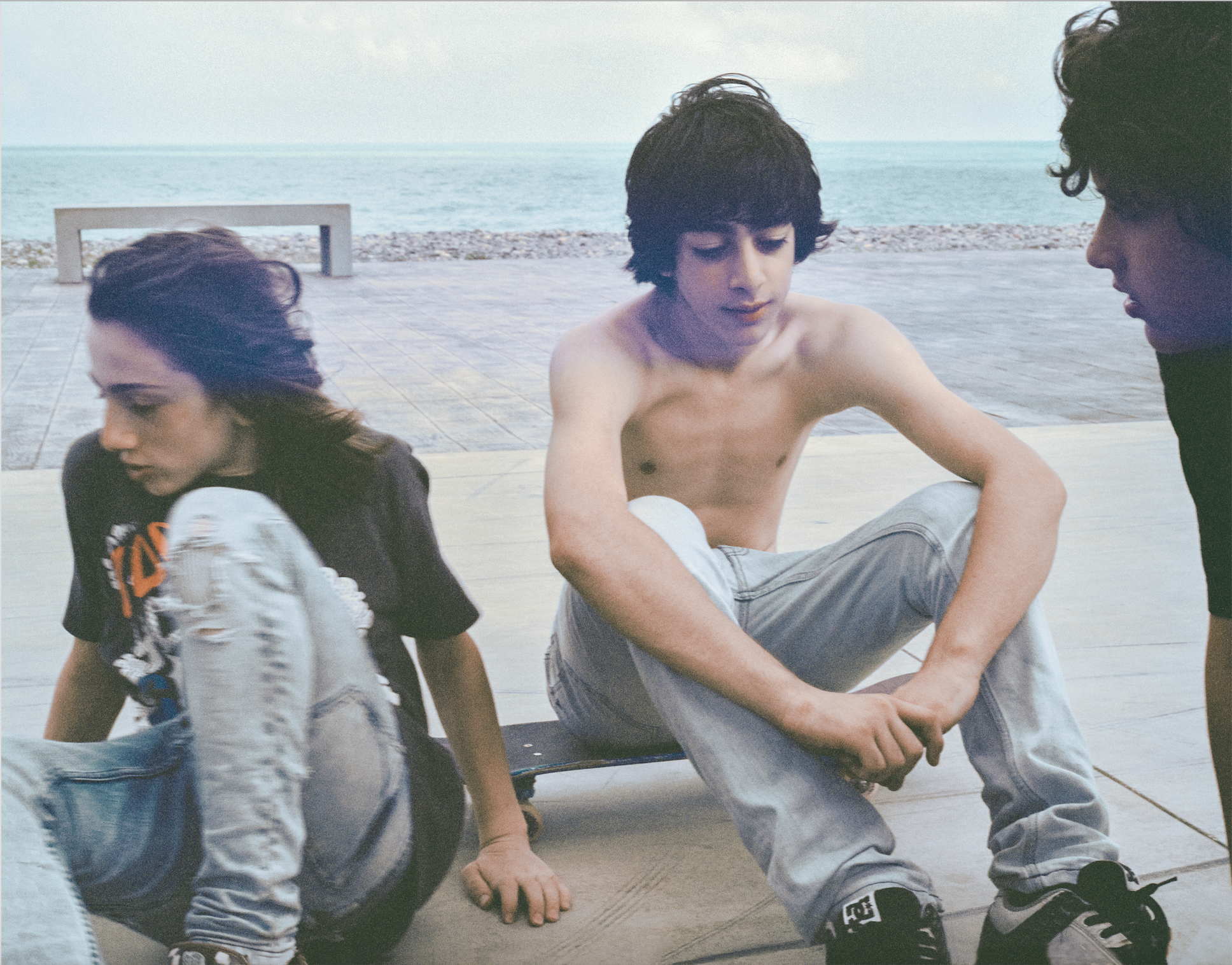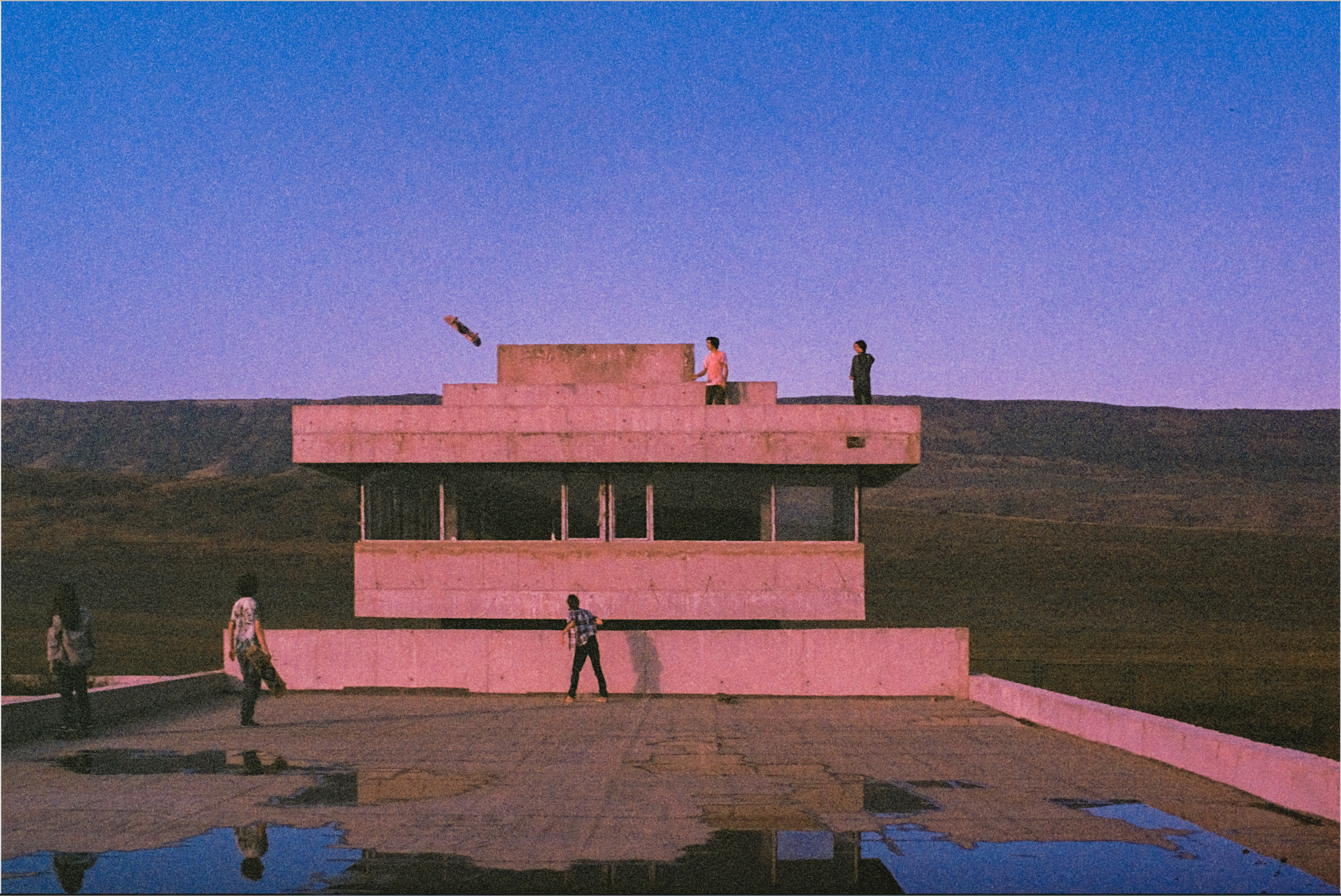 Fedorova counsels that we need be wary of how we interpret superficial similarities. David Meshki's sun-bleached photos of young teenagers skateboarding in Georgia might evoke visions of California in the 1970s (albeit as peddled back to us by the marketing teams of skate-inflected fashion brands), but they reflect a very different reality. "Skateboarding in Georgia at the time was like maybe 15 people," says Fedorova. "We can't really imagine this situation in a world where skateboarding has huge baggage in terms of imagery, product, and brands."
The same goes for Max von Gumppenberg and Patrick Bienert's series documenting the Kiev rave scene. "It definitely feels like less of an industry, not as co-opted by brands as it is here," says Fedorova. "The whole phenomenon of Kiev raves was rooted in something that looked DIY and real and not really connected to Adidas trying to sell you track pants or so on. In these places, it's not so much about subcultures as it is about communities."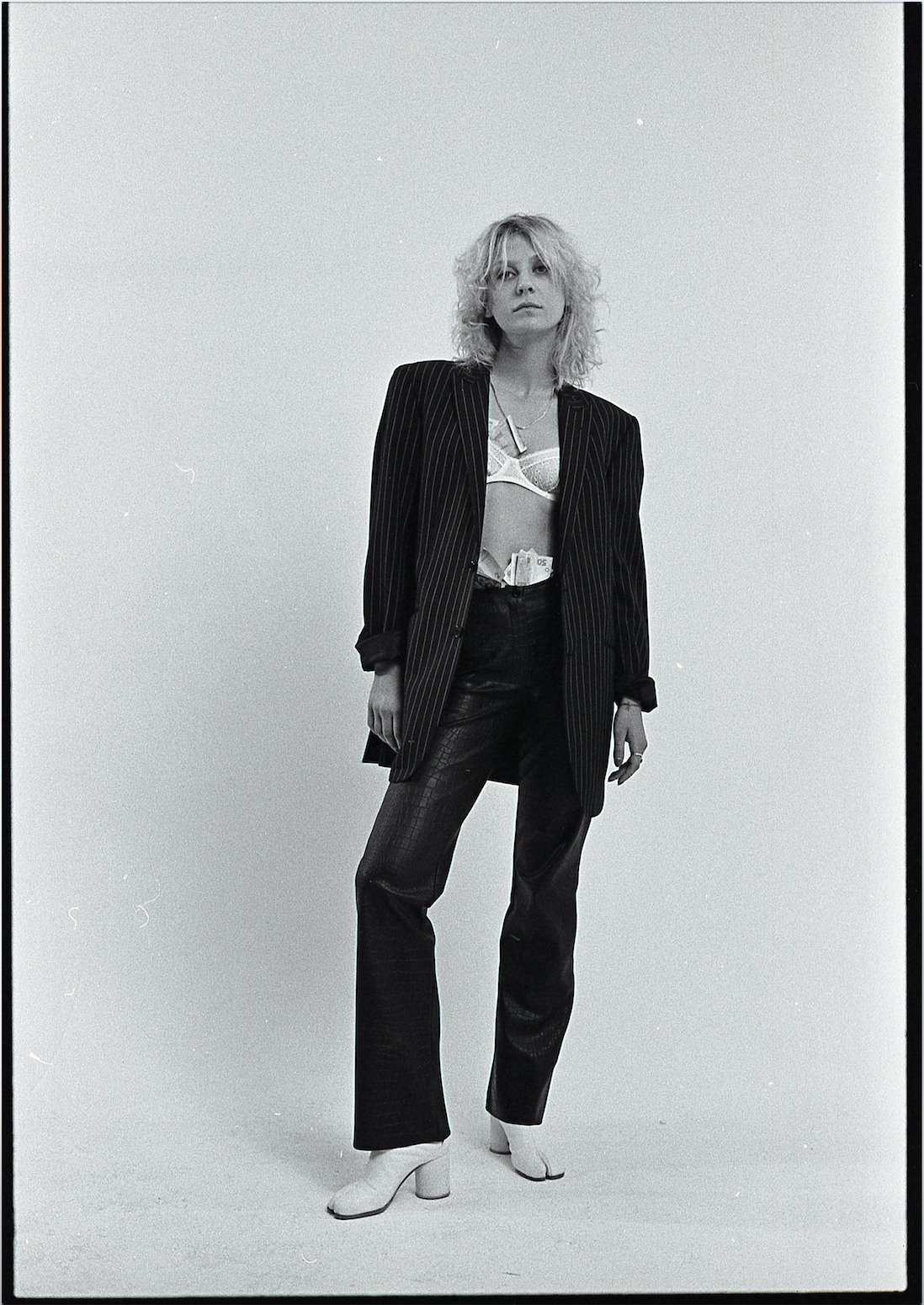 Rather than corporate-backed festivals of Western Europe and the US, the curators explain, these photo series reflect creative scenes of perhaps 50 motivated people, working between music, photography, graphics, and fashion. Among them is Pavel Milyakov, who makes music as Buttechno, but who is present in the show with a digital collage melding figures from Pieter Bruegel the Elder's 16th-century "Hunters in the Snow" into a winter landscape populated with high-rise apartment blocks: an image itself used as the cover for electronica artist Vtgnike's album Dubna. "I think the whole DIY thing is really important," says Eshun. "It's not like this is a simpler place or set of people, but it's certainly less commodified and so the relationship between people and place and moment becomes, to some extent, more exciting."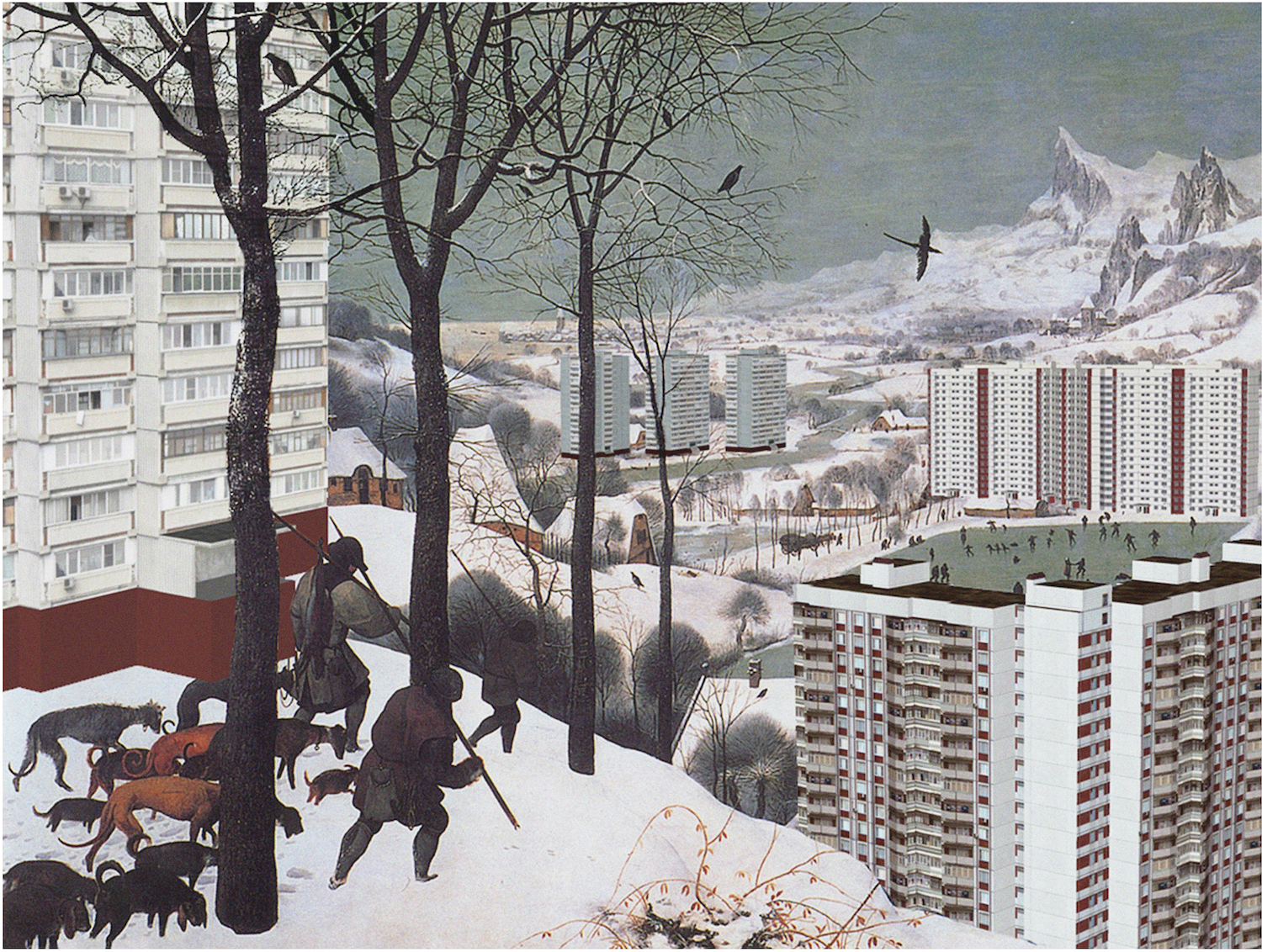 In the West, there's an idea that forces of globalization and the digital realm have hammered in the coffin nails on our century's youthful subcultures that played out their final chapter in the 1990s, dancing in an abandoned industrial space to Acid House music. Post-Soviet Visions suggests that authentic, roots-up youth culture is, in fact, alive and well: it's just happening somewhere else.
Rather than fetishize these heartfelt DIY scenes, the curators acknowledge the reality in which they exist. "It is them against the mainstream, which is very rooted in the past and the values of the past, and the growing political conservatism of today," says Fedorova. "People should really get credit for how difficult it is to produce creative works in these places. A lot of them didn't study at university, they don't have grants to produce work, they're not paid for it, they don't have an industry to work within. They essentially do it as labor of love."
Post-Soviet Visions: image and identity in the new Eastern Europe is at Calvert 22 Foundation, London, 23 February–15 April 2018.