Inspired by Anna Delvey's Courtroom 'Fit, the 5 Most Iconic Choker Moments
Never forget that Naomi Campbell *also* wore a choker to court.
Photo via Twitter.
World-famous scamstress Anna Delvey dropped jaws on Wednesday when she filed into a New York court to defend herself against charges of defrauding multiple individuals and businesses while pretending to be a German heiress, outfitted in a form-fitting, cleavage-baring black dress and what appear to be a pair of "hipster" Halloween-costume glasses. And then, of course, there was the choker.
The sight of the thin black ribbon wrapped purposefully around Delvey's pale neck was jarring; after all, the last time we saw Delvey in court, she was in shapeless sweats (although she still had the ingenuity to fashion herself a headband out of what appears to be a strip of T-shirt.) The glow-up is real, but it's also confusing: why did Delvey choose the courtroom, normally a time to button your Ann Taylor cardigan up to your neck and cast your eyes down in humility, as the place to debut her new look?
The choker occupies an unique place of its own in fashion history; originally linked to prostitutes in the 1860s, as in Manet's 1863 painting Olympia, chokers were also worn by royals during the Victorian era.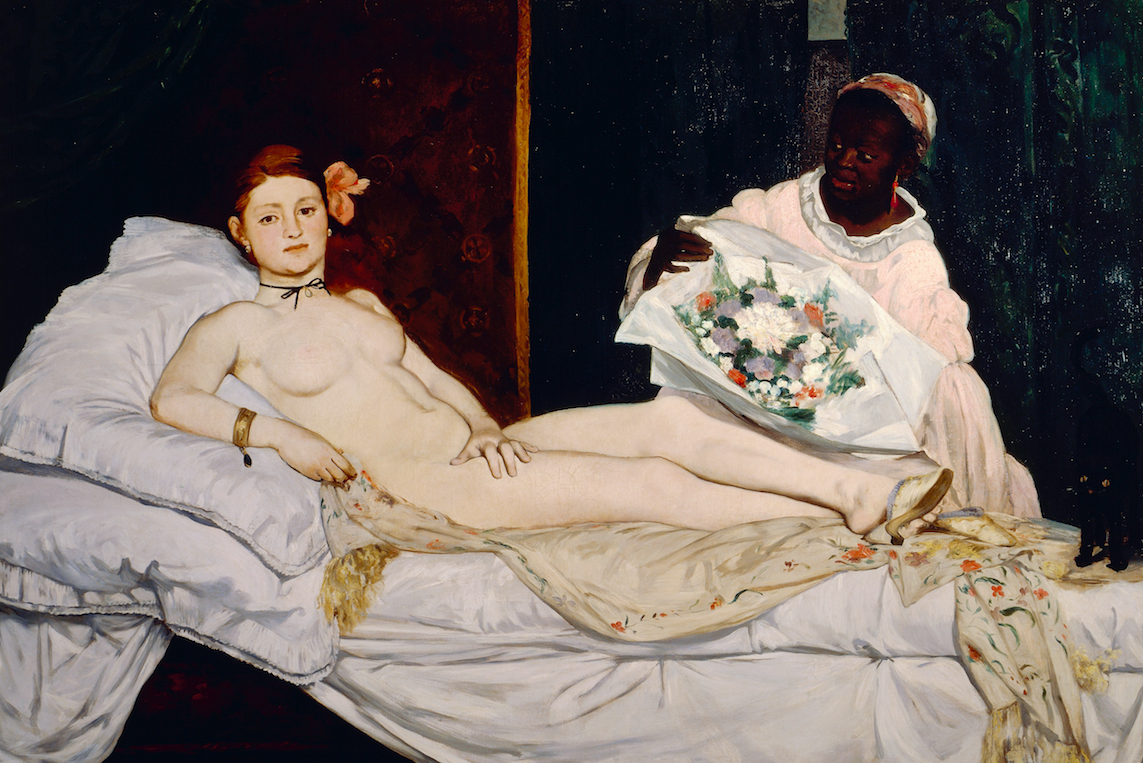 Cheap plastic "tattoo" chokers were adopted en masse in the 1990s by riot grrls looking to signify their rebellion, and because fashion is sadly cyclical, the look came roaring back in 2016. It makes a certain kind of sense that Delvey, who was always late to trends—her hotel room, New York reported, "was overflowing with bags from Supreme and Acne—not exactly New York's best-kept secrets"—would seize on this copy of a copy of a defiant accessory for her big day in court.
Played-out though it may be, there's also something kind of wonderful about seeing Delvey in the choker, head held high despite her crimes—maybe, at the end of the day, she just liked how it looked, and what's more faux-nouveau-riche than that? In celebration of the Spring of Scam (too soon?), we've rounded up a host of iconique choker moments to rival Delvey's.
Naomi Campbell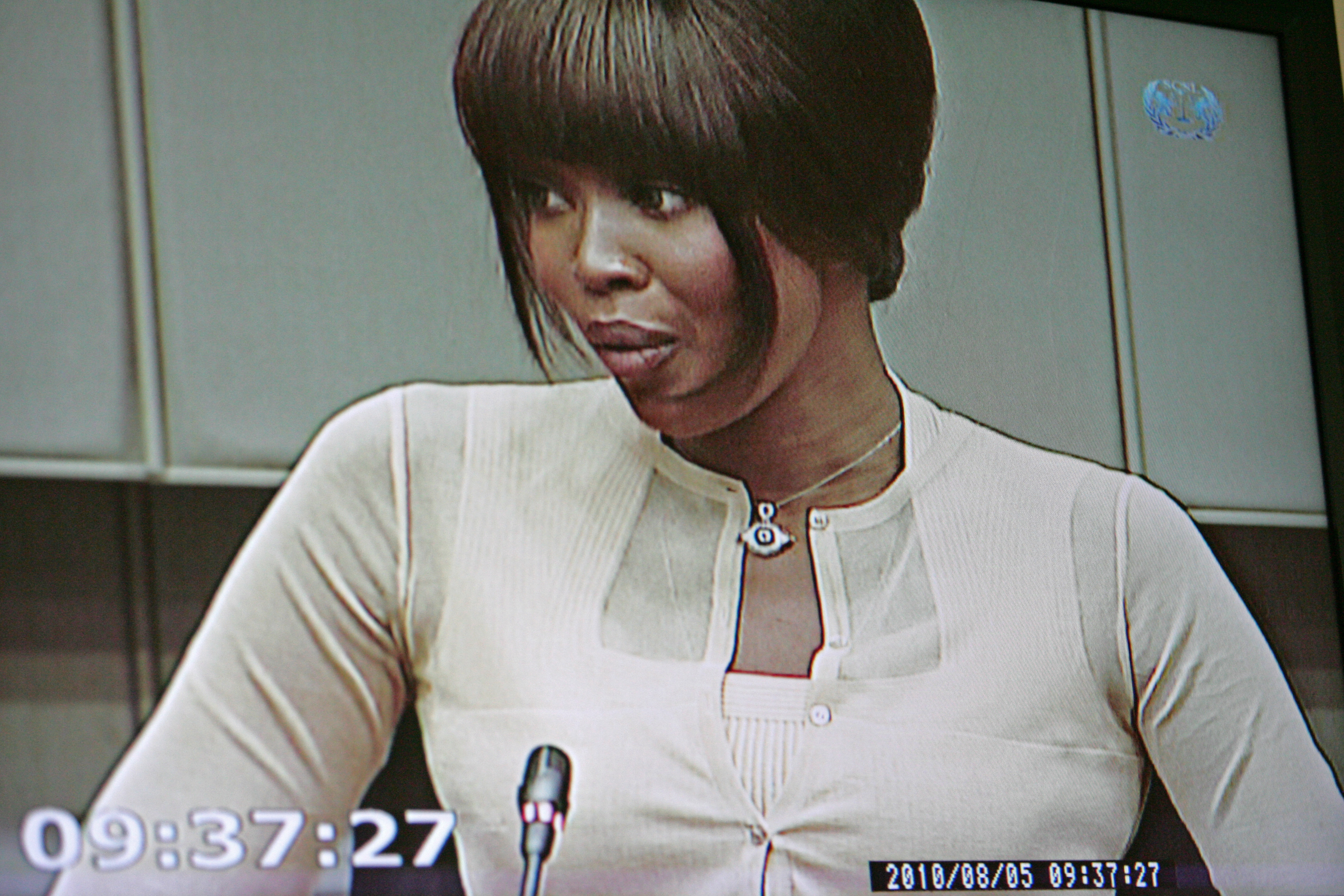 Delvey isn't the first celebrity to rock a choker in an official legal setting. In 2010, supermodel Naomi Campbell testified to a war crimes court at the Hague about the "dirty-looking stones" she'd received from Liberian ex-warlord Charles Taylor after a 1997 dinner hosted by Nelson Mandela. Around her neck sat an evil eye choker, hopefully containing no blood diamonds.
Lydia Deetz from Beetlejuice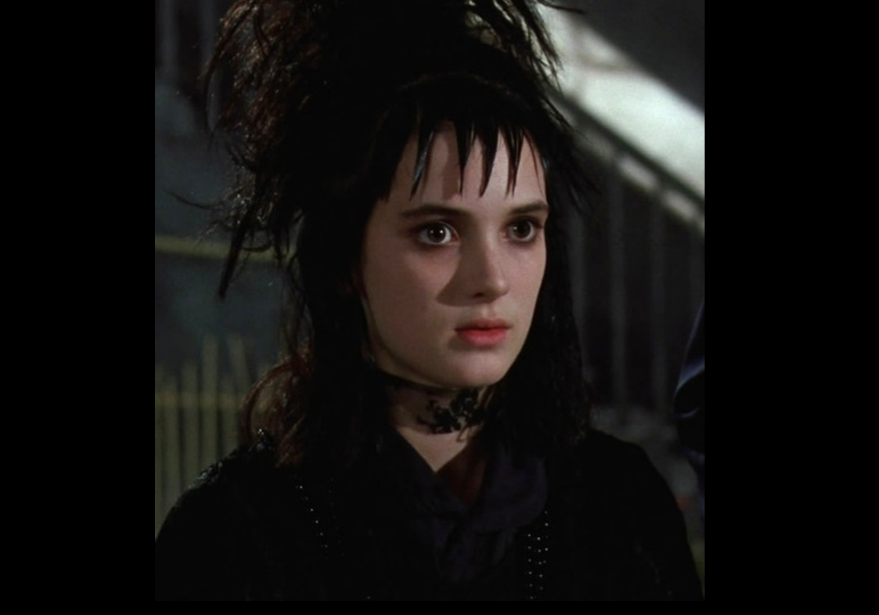 The 1998 fantasy/horror film Beetlejuice gave us so many great things—young Alec Baldwin! Catherine O'Hara! The Day-O song!—but one of its most significant legacies was Winona Ryder's goth lewk, complete with tiny, drippy bangs and, of course, That Choker. Hot Topic faux-ths, eat your heart out!
Drew Barrymore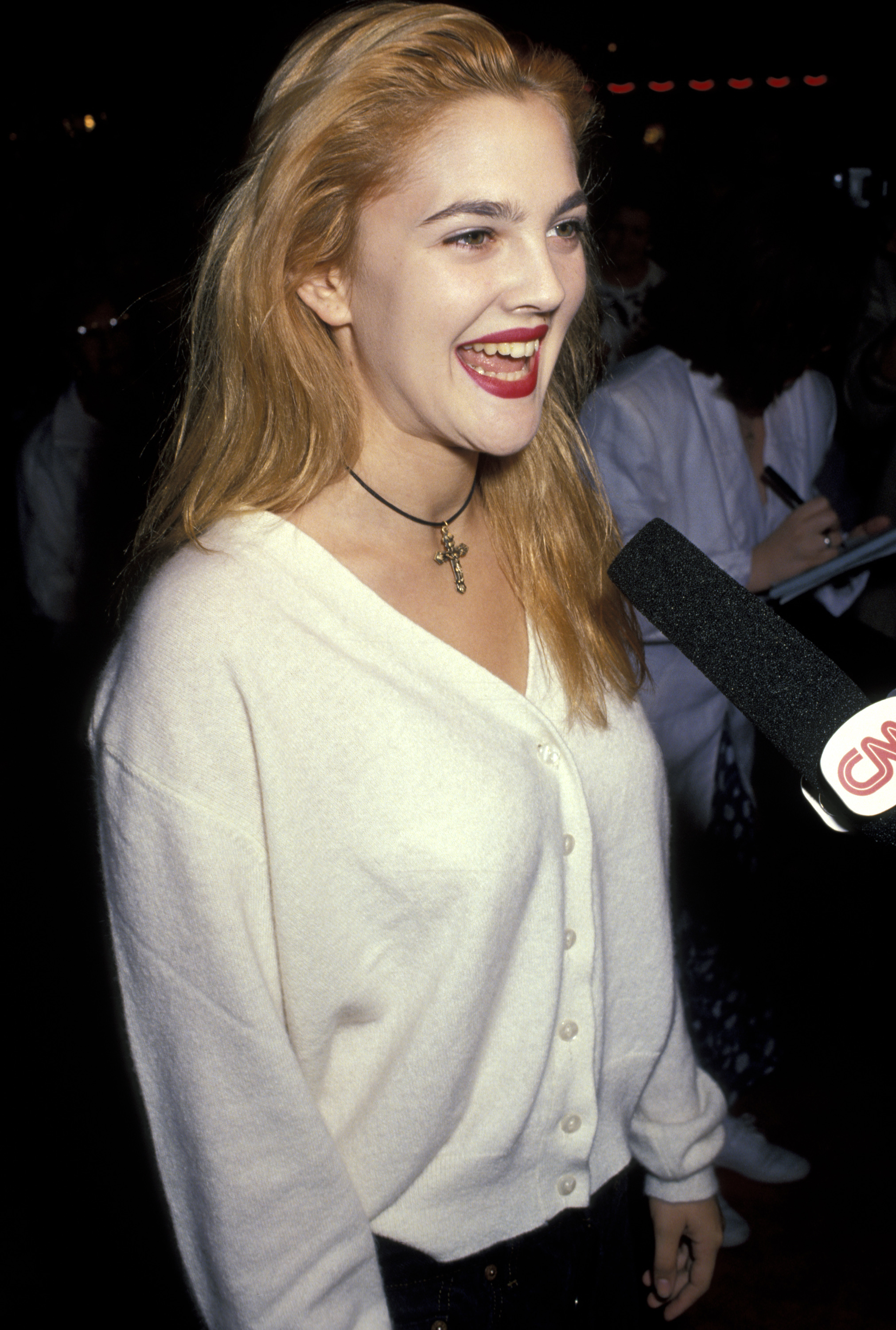 This child-star-turned-'90s-queen loved a good choker (or a bad choker, as the case may be.)
Kim Kelly from Freaks and Geeks.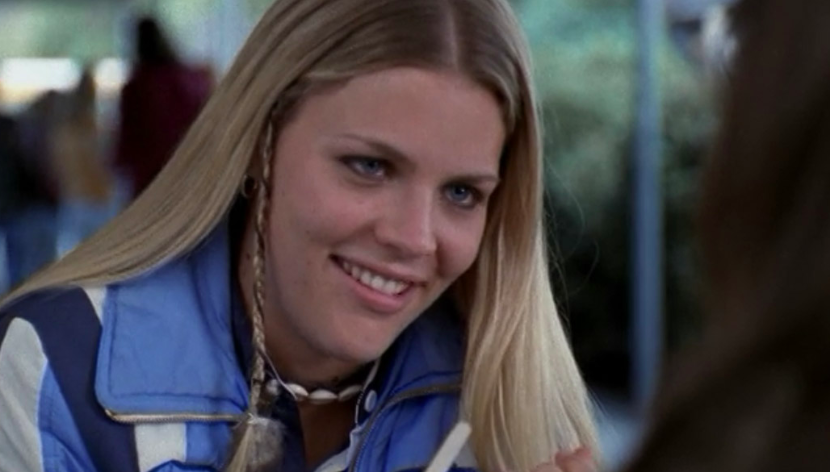 The brash, flaxen-haired anti-heroine of 1999's Freaks and Geeks subverted stereotypes about how the "cool girl" is supposed to dress—instead of stepping out in a Delvey-style sprayed-on minidress, Kim Kelly stuck to jeans, roomy puffer coats, and of course, the ever-present puka shell choker. (Don't @ us.)
Rochelle from The Craft.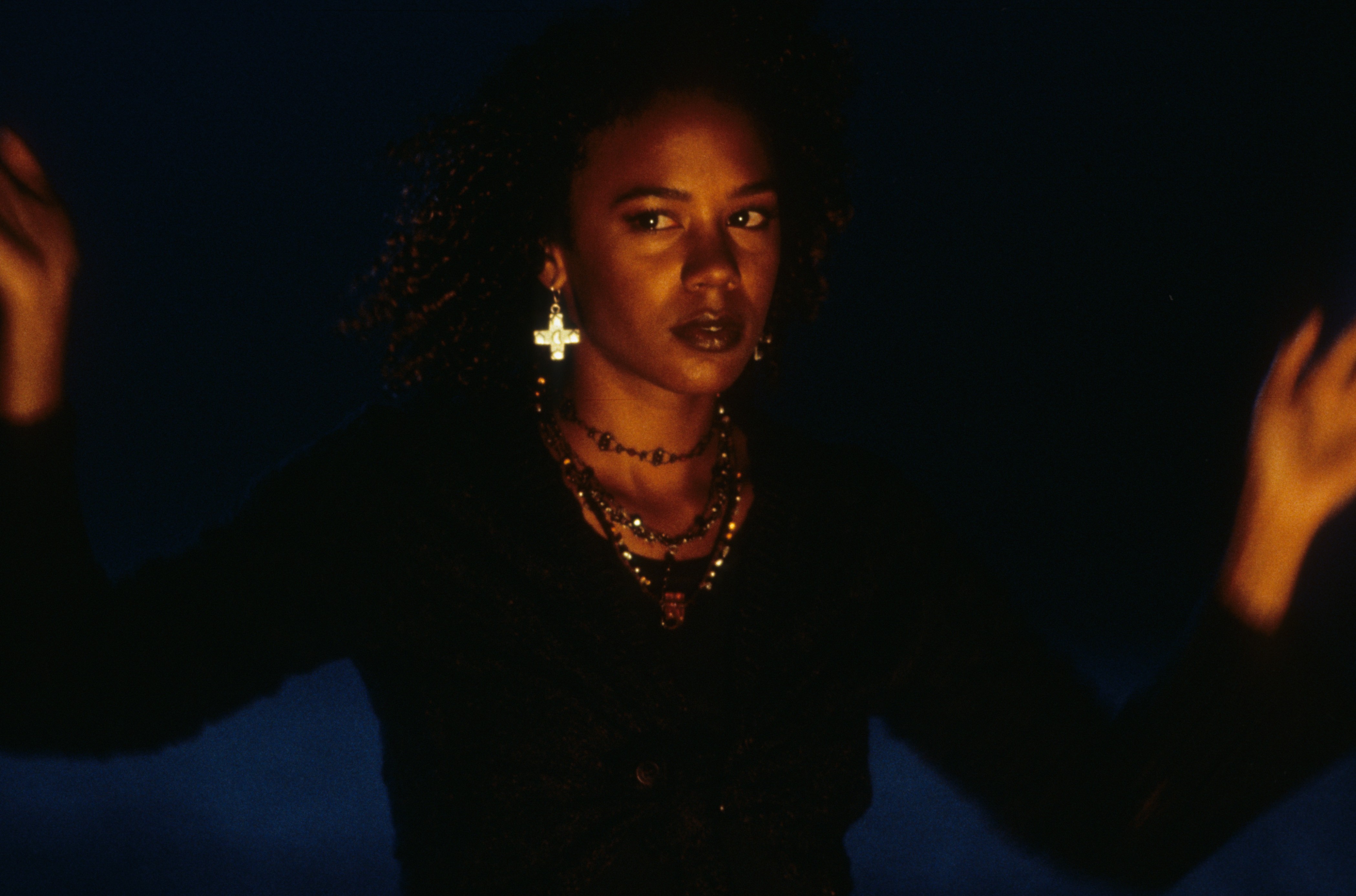 Seemingly all the ladies from 1996's The Craft rocked a choker at some time or another—it was a witch movie from the late '90s, after all—but given the racism Rachel True has had to put up with ever since the movie premiered, it feels appropriate to give her character Rochelle's choker-wearing look its due. Look at the layering! The glint of the earring in contrast! This photo is art. (Bonus: Rachel True read Billie Eilish's tarot for our latest cover, though sadly not wearing a choker.)