Nina Vatolina, Fascism - The Most Evil Enemy of Women. Everyone to the Struggle Against Fascism, 1941. The David King Collection at Tate
Tate Modern Is Showing Some Surprisingly Progressive Posters from Revolutionary Russia
"Lenin by today's standards was very much a feminist." A new show at Tate Modern surveys women's striking contribution to Russian art and design in the days of the October Revolution—and their subsequent repression under Stalin.
Nina Vatolina, Fascism - The Most Evil Enemy of Women. Everyone to the Struggle Against Fascism, 1941. The David King Collection at Tate
"Straight after the Revolution, women received the same rights as men: there was total equality from day one," says Natalia Sidlina, co-curator of the Tate Modern exhibition Red Star Over Russia. "Lenin by today's standards was very much a feminist." Following the October Revolution, muscular, broad-browed women fronted propaganda posters as workers in fields and factories. They posed heroically as athletes and aviators in photos used in lovingly designed magazines destined for international eyes.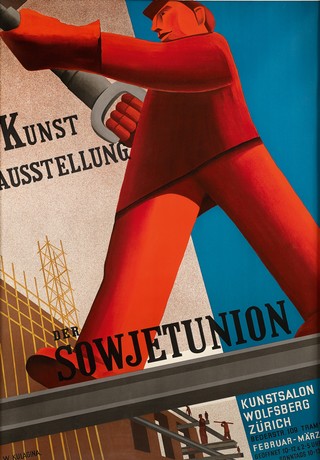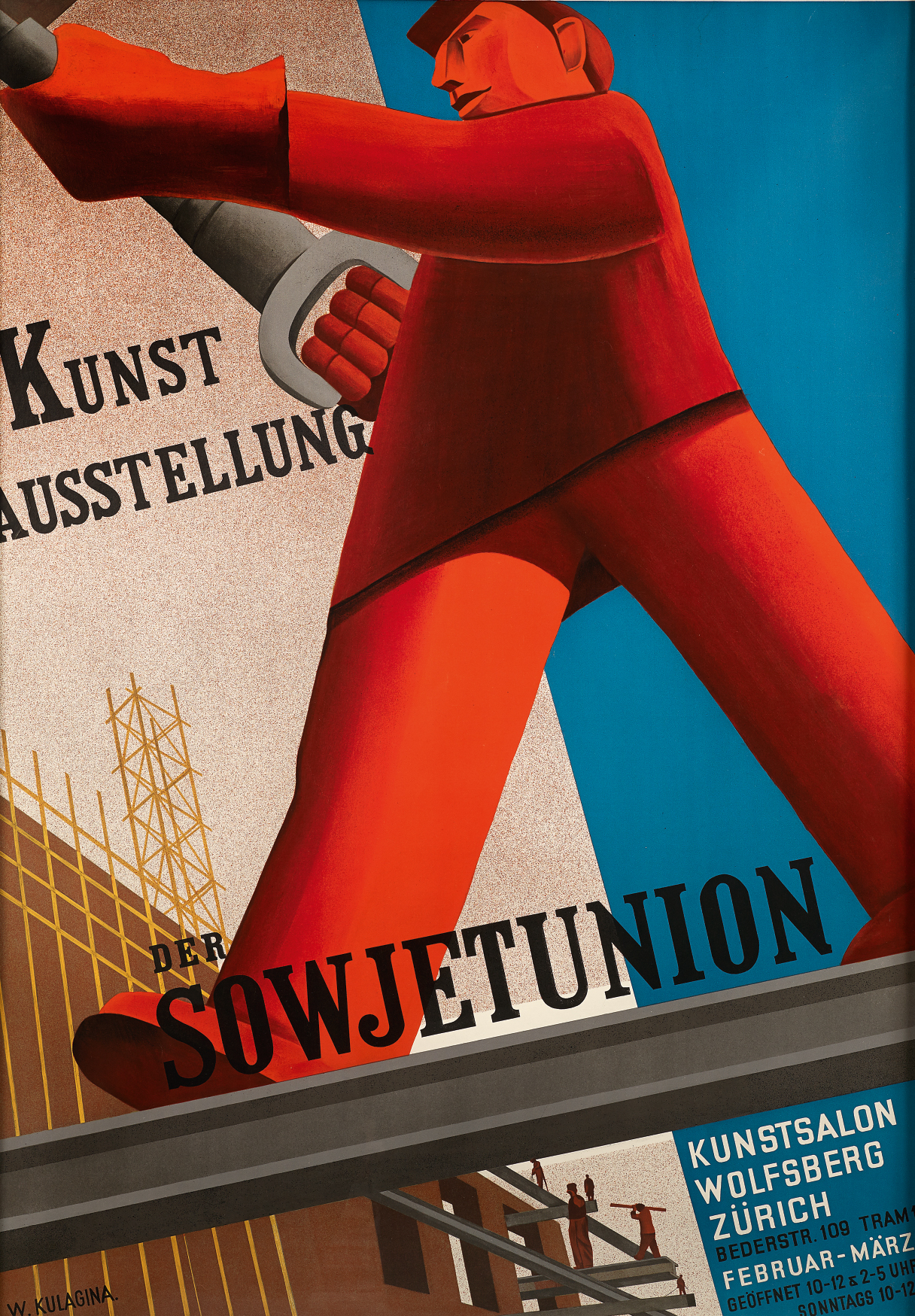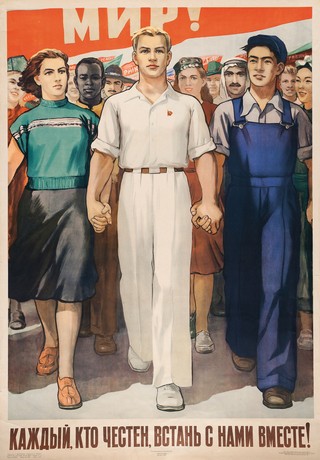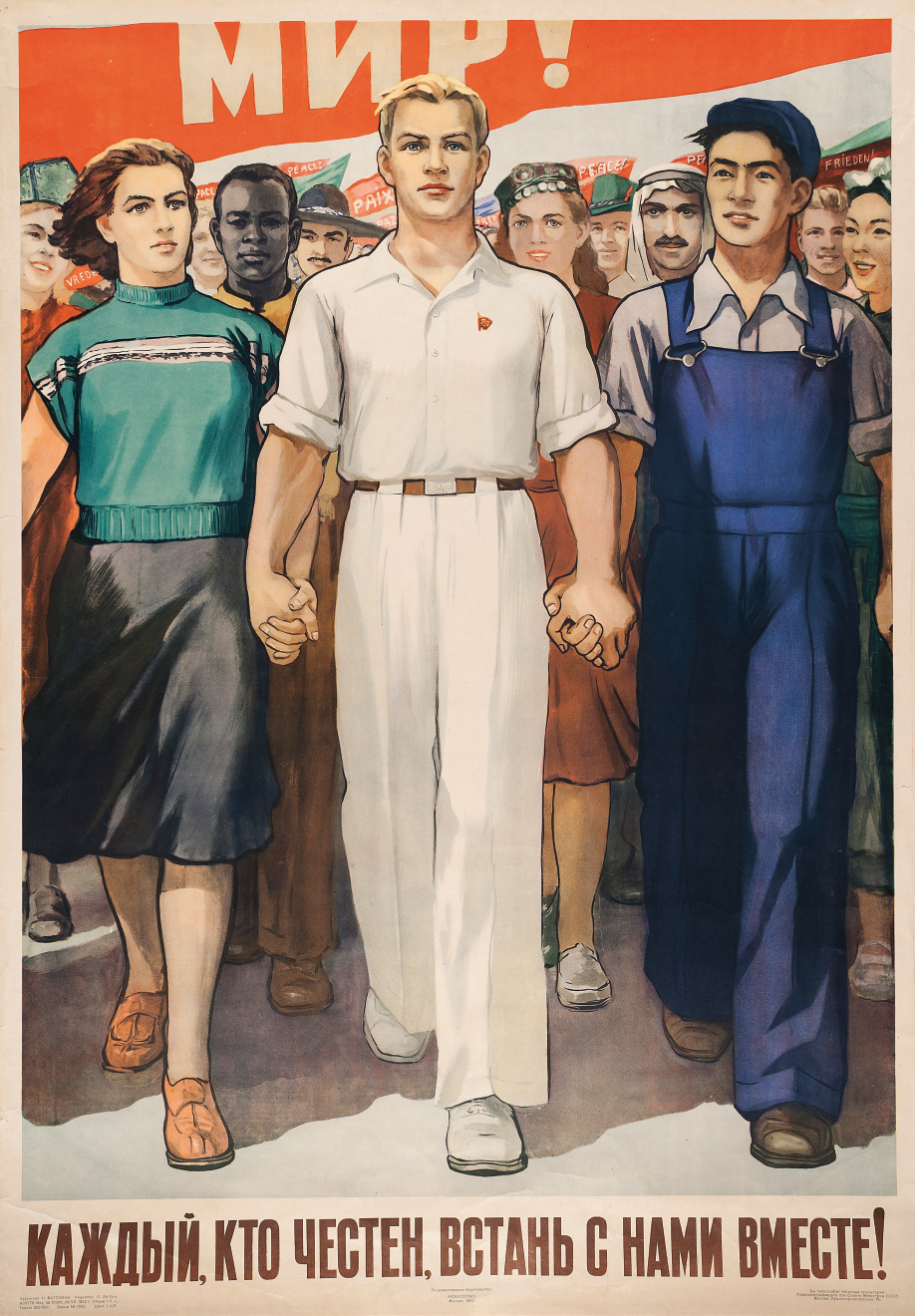 Women were also, as Sidlina notes, often the artists behind the posters, and designers working on the magazines. Art history's masculine bias has familiarized us with the work of Aleksandr Rodchenko and El Lissitzky, but far less so with the work of their wives Varvara Stepanova and Sophie Lissitzky-Küpper, with whom they regularly collaborated. In a period when art was seen to have, as Sidlina explains "a higher social purpose," many artists worked collaboratively, rejecting the archetype of the lone genius in favor of group enterprise.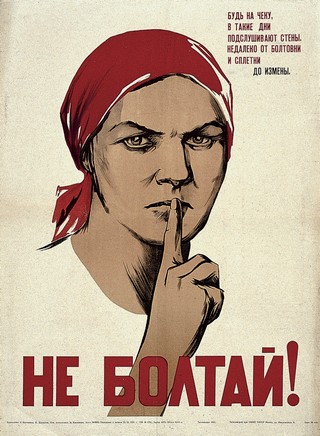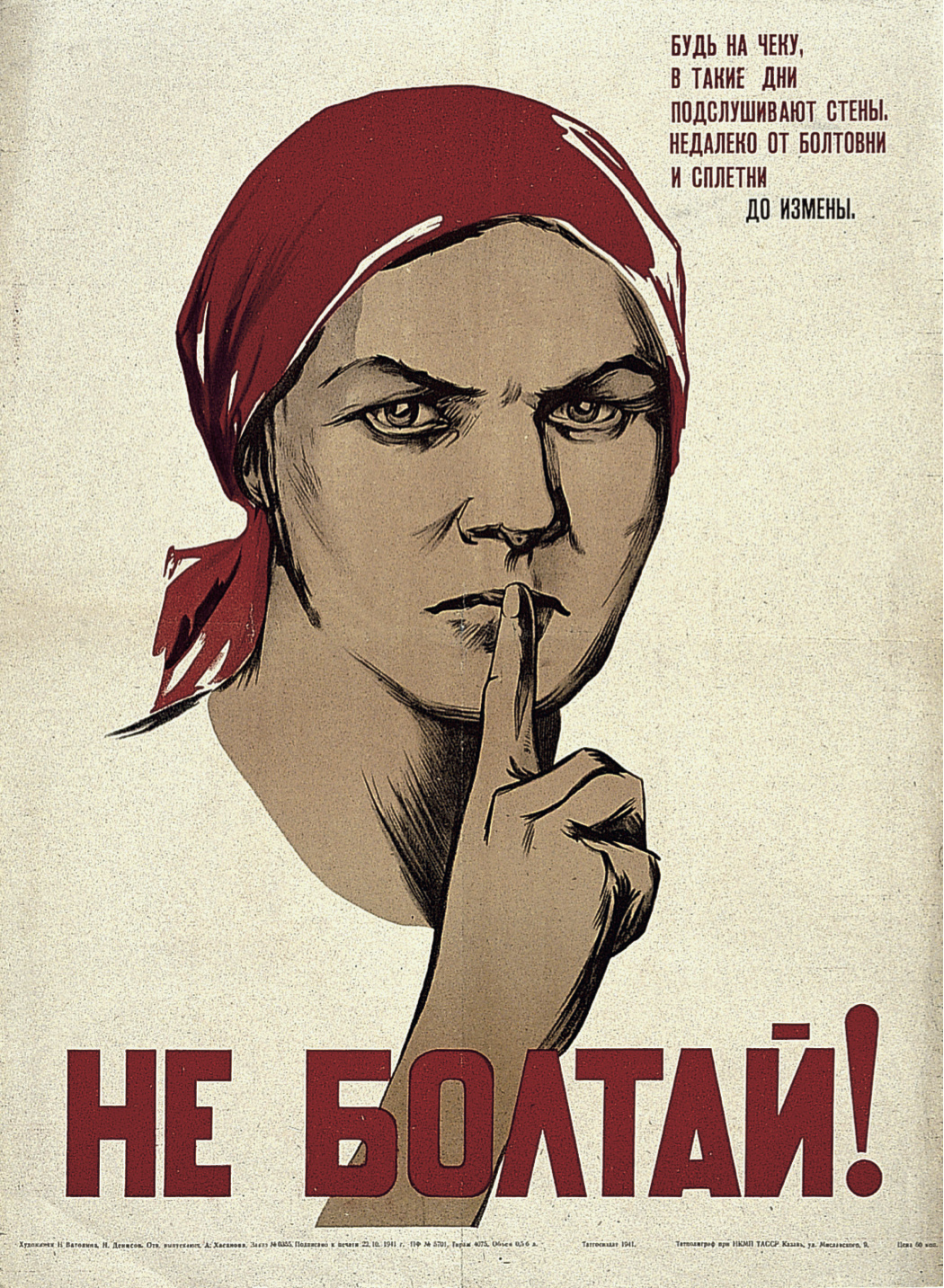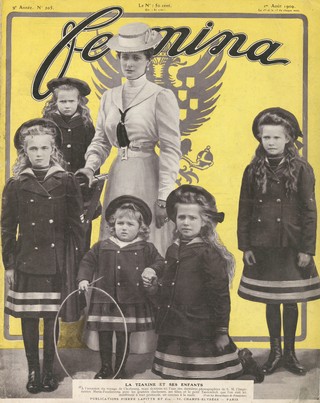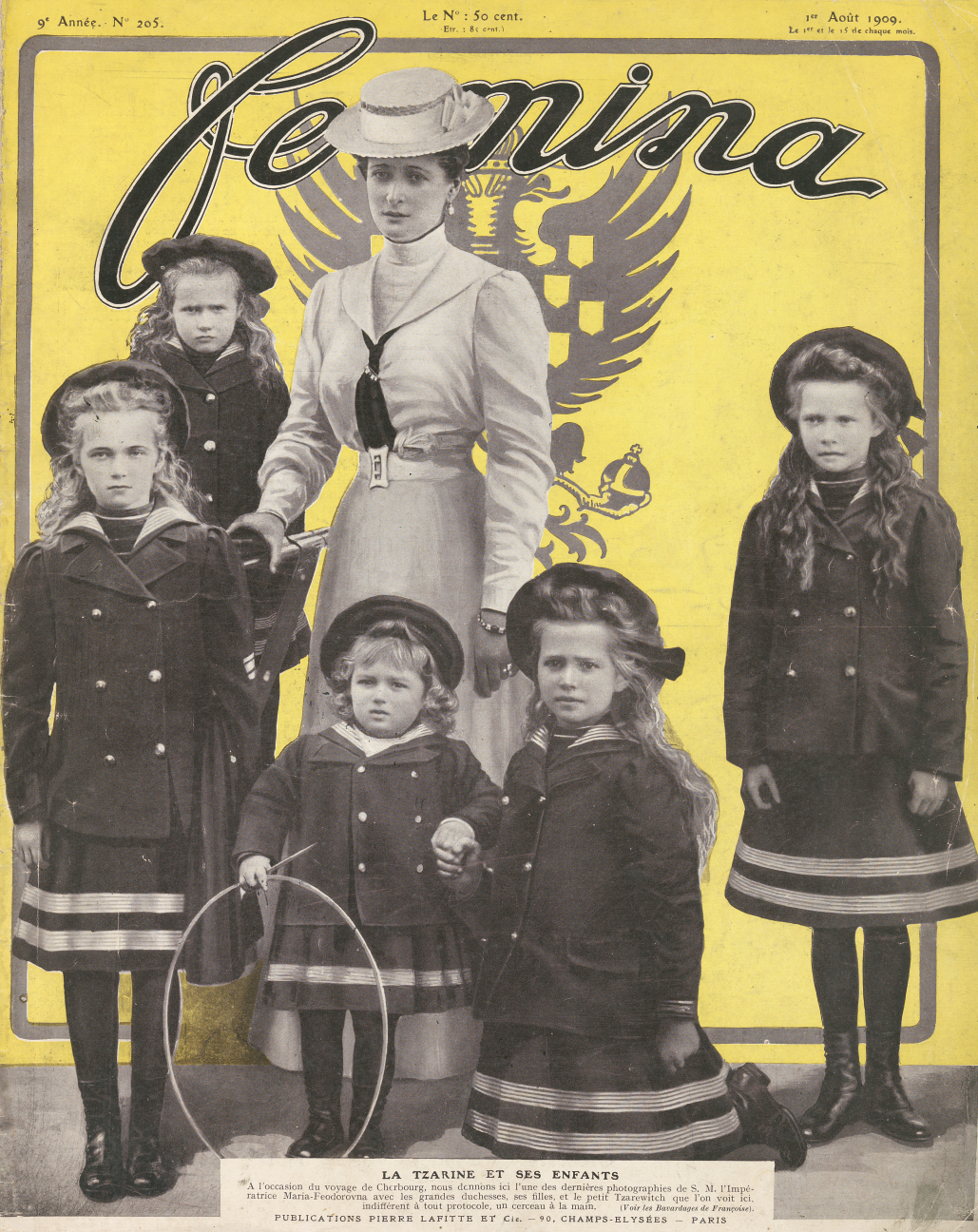 Red Star is based on the private collection of British graphic designer David King, whose influential book The Commissar Vanishes (1997) demonstrates how images in Stalin's Russian were progressively doctored, with figures cropped, airbrushed, or painted over as they fell from favor. Drawing on King's vast archive of photographs, posters, cards, magazines, and other printed material, 20 years later, Red Star offers a wider picture of visual culture in Russia in the years before and after the October Revolution.
Image manipulation is rife from the get-go. Sidlina points out a copy of the Parisian fashion magazine Femina from 1909. The cover shows Tsarina Alexandra in elegant contemporary dress with images of her five children in sailor suits pasted in around her from another photograph: they appear to be a chic modern family off for a beach outing. Twenty years after the October Revolution, Boris Isofan's celebrated pavilion design for the Soviet Union at the International Exposition in Paris was an exercise in propaganda on a vast scale. The central monument was topped by a 79-foot-tall stainless steel sculpture of a male and female worker striding forward together. Inside, murals by Aleksandr Deineka portrayed real citizens from across the vast and diverse territory of the USSR against bright, clean backdrops.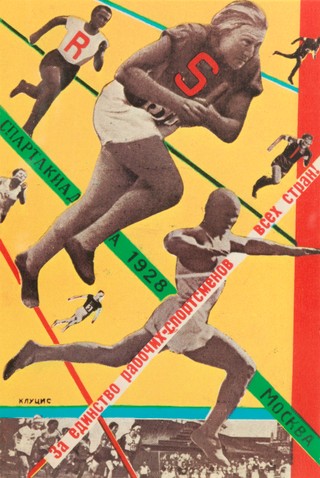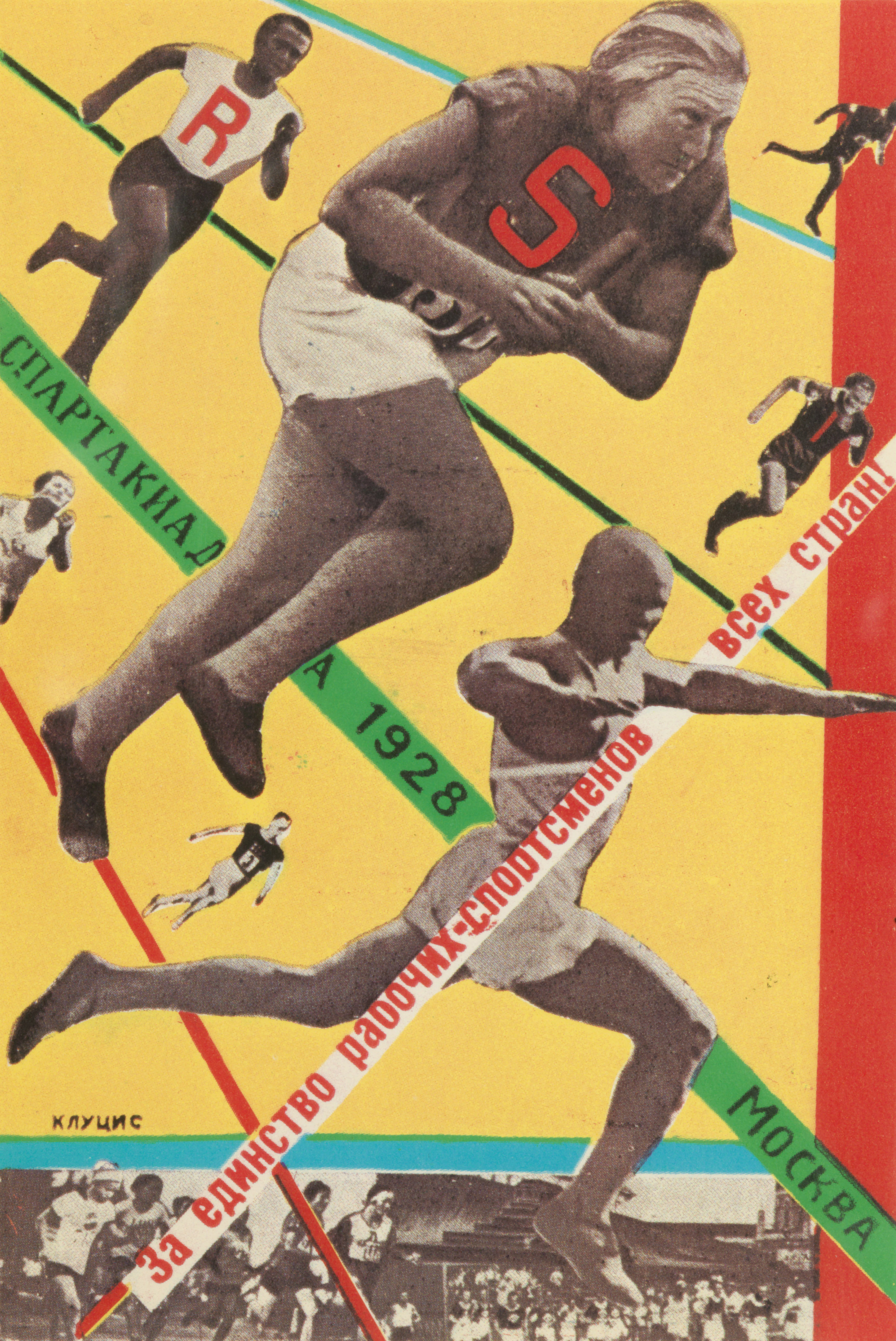 "This is the positive, energetic modern image the USSR was keen to project abroad," explains Sidlina. "Men and women are shown in equal positions, but in fact, under Stalin the condition for women was much worse. Zhenotdel [the government department for women] had been closed down and women were assuming the roles of mothers and wives again."
A bleak display at the center of the show indicates the contrast between the modern Soviet Union presented in the Paris Expo and the darker reality back home. "In Moscow in 1937, complete equality for women meant complete equality in being prosecuted, sent to prison and even murdered," says Sidlina. A white table holds a tiny selection of photographs of those arrested during the Great Purge of 1936–38 in which as many as 600,000 citizens are thought to have died at the hands of the government. On the walls are photographs of Nadezhda Aliluyeva, Stalin's second wife, who is assumed to have committed suicide in 1932, aged 31. Private albums and photographs have faces of family members and associates crossed or cut out when they became dangerous by association.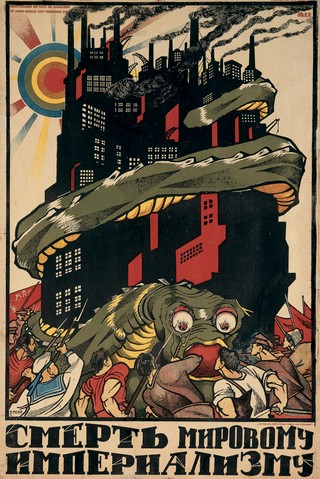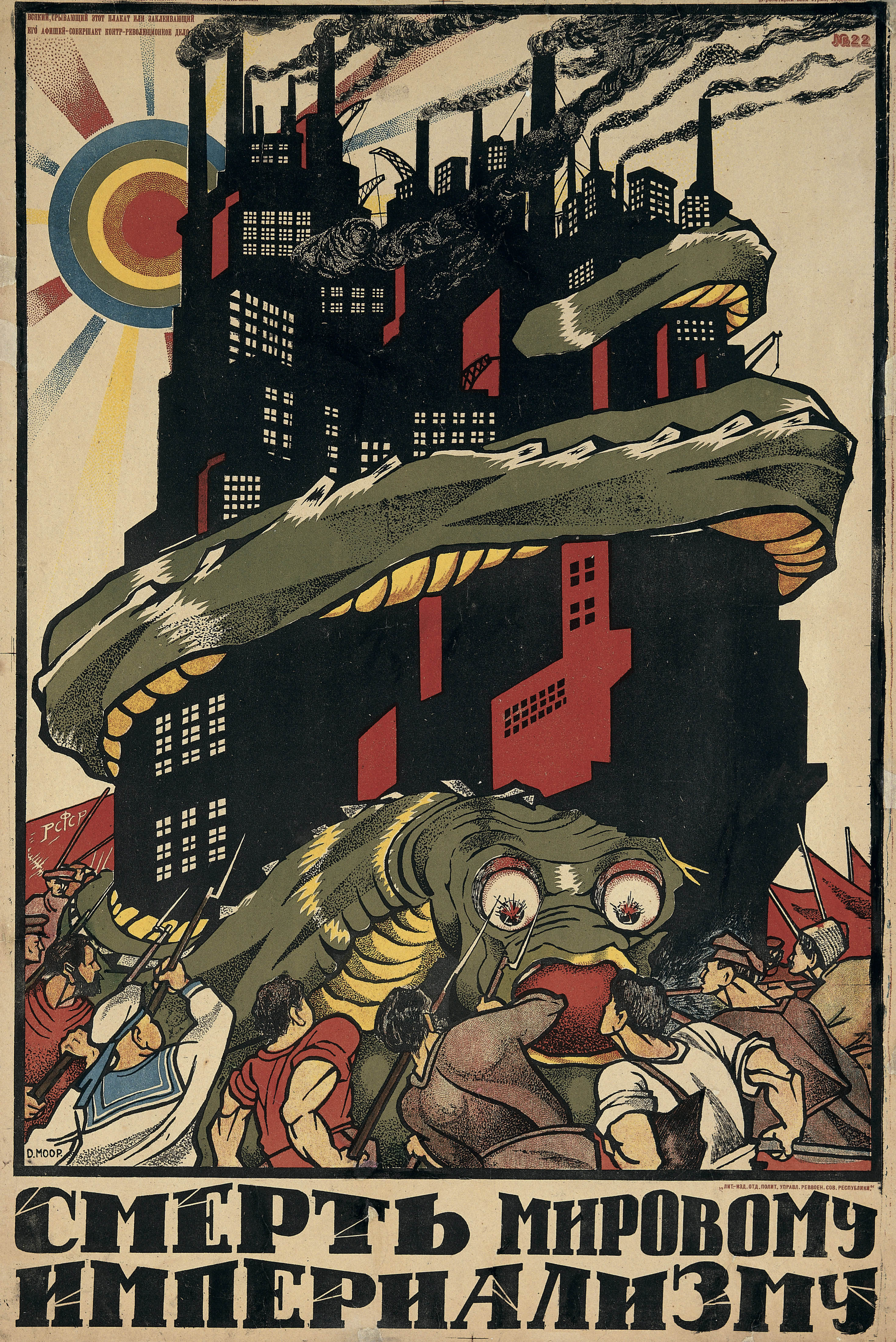 Artist Nina Vatolina used her statuesque neighbor as a model for a powerful poster rousing citizens to fight against fascism in 1941. In another Vatolina design, the same neighbor warns against the danger of gossip. "Vatolina was part of a generation inspired by the imagery of the revolution, where text is integral to the poster design," says Sidlina. But the women in these Second World War-era graphics play a subtly different role from those of the generation before. Instead of heroic workers they perform instead as the nation's conscience, as tools of coercion: "People were more ready to fight for their mother than they were for their party leader."
Red Star Over Russia: A Revolution In Visual Culture is on view at Tate Modern, London, through February 18, 2018.