The Ritz Paris, photo by Antonio RIBEIRO/Gamma-Rapho via Getty Images.
I Imagineered My Dream Apartment with Furniture from the Ritz Auction
Wicker Louis XV chairs, equestrian themes, curved velvet sofas, and a matching robe-and-slipper set!
The Ritz Paris, photo by Antonio RIBEIRO/Gamma-Rapho via Getty Images.
When the Ritz Paris closed for a four-year renovation in 2012, loyal patrons awaited the unveiling with bated breath. "I want the Ritz to remain the best hotel in the world!" Mohamed Al Fayed told architect Thierry Despont, the man responsible for the redesign, and also warned: "If you mess up, I'll kill you." Others felt similarly. But Despont didn't disappoint; when the hotel was unveiled in 2016, he'd preserved the Art Deco glamour with subtle updates—for example, the light in the Bar Hemingway got way better.

Another happy outcome is a five-day sale, taking place from April 17th to the 22nd, by auction house Artcurial of over 3,000 vintage furnishings left over from the renovation. It's a treasure trove for all you Ritz-heads out there, and even if you can't make it to Paris to pick up some surprisingly affordable fringed armchairs, it is truly rewarding just to click through the lots. Below, we've played the game where we assemble our dream apartment from the Ritz auction catalog. You can browse it here, and if you are an enigmatic widow with several nasty pet ferrets and a penchant for gilded chandeliers, please, book a flight to Paris for April 17th.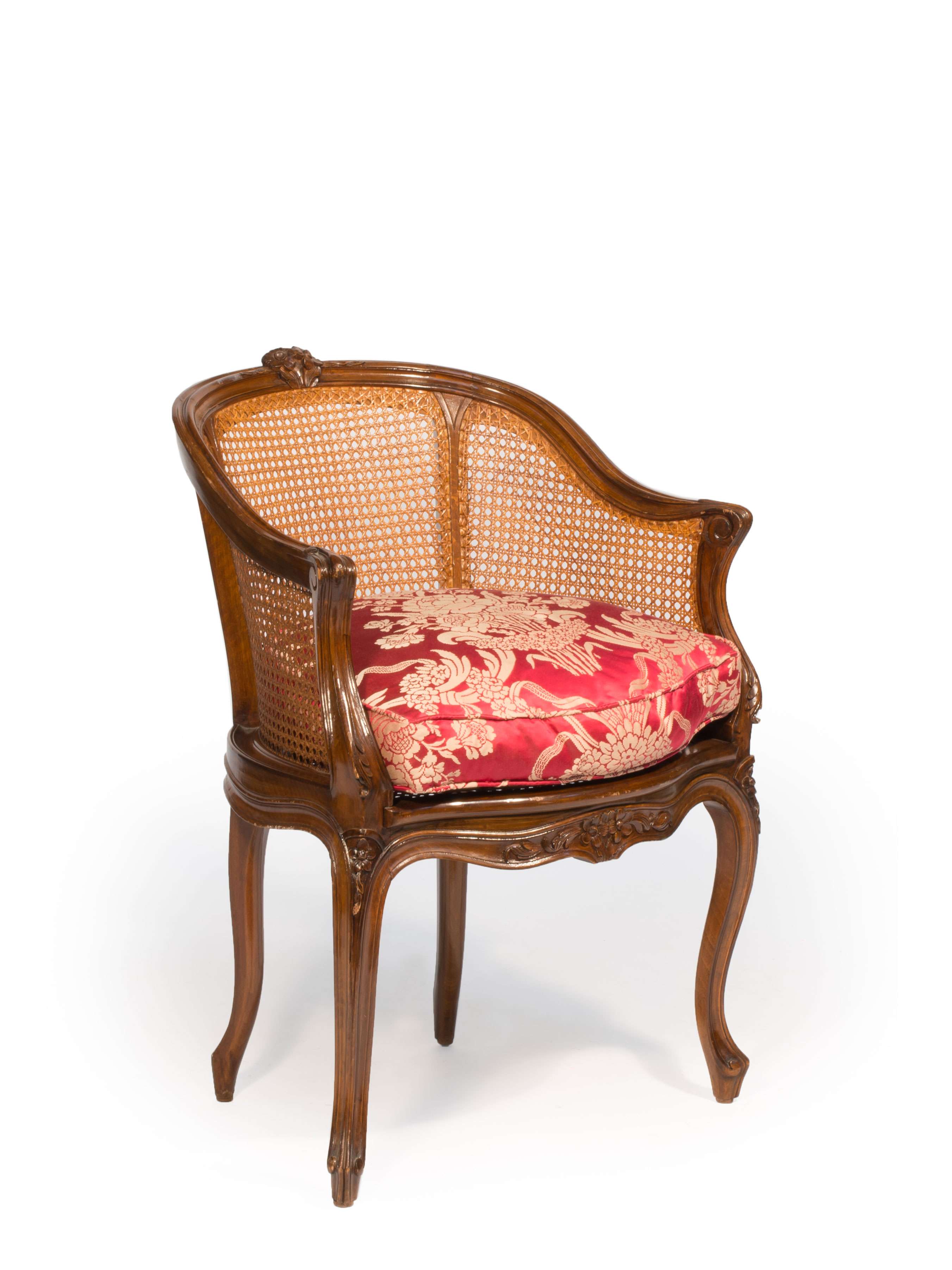 This wicker-backed Louis XV chair upholstered in garnet damask is beachy, but also ritzy.
Where do I begin with this gilt-metal and porcelain antique clock with a fuschia balusters and a tiny painted scene underneath the face? I cannot. You just have to look at it.
A tiny Ritz minibar, minus the fees for whatever you choose to stock in it!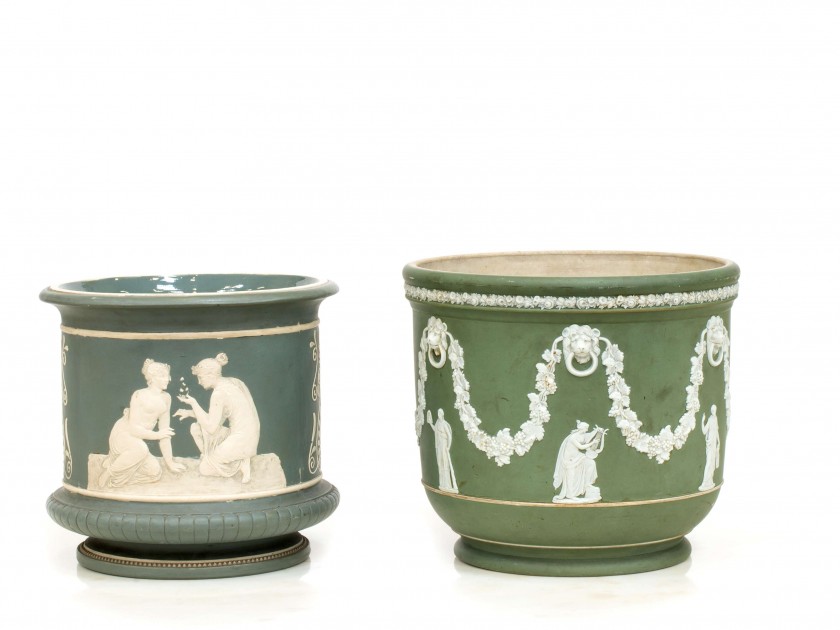 These two porcelain pots, in eucalyptus and teal and decorated with scenes of the muses, will be filled with beautiful Brooklyn succulents.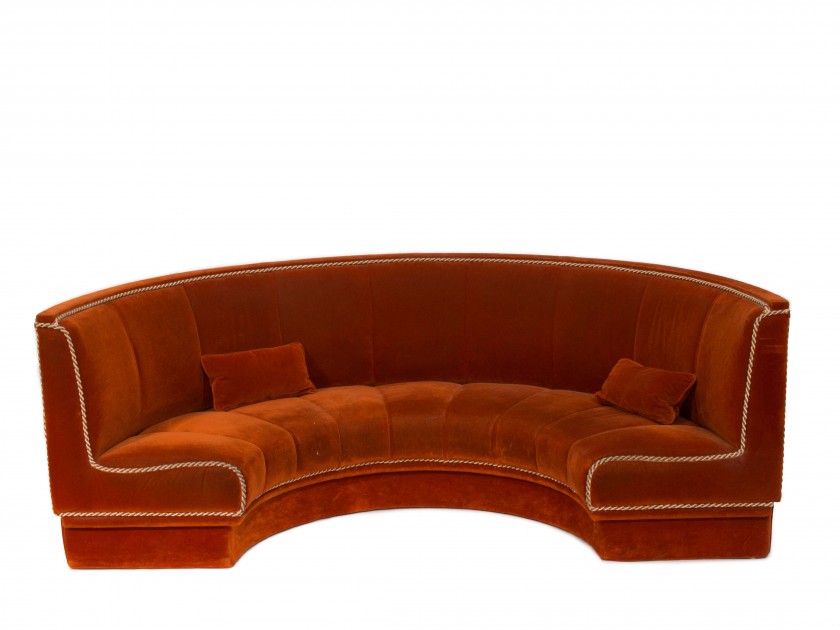 This curved, half-moon sofa, upholstered in red velvet, comes from the storied Bar Vendôme.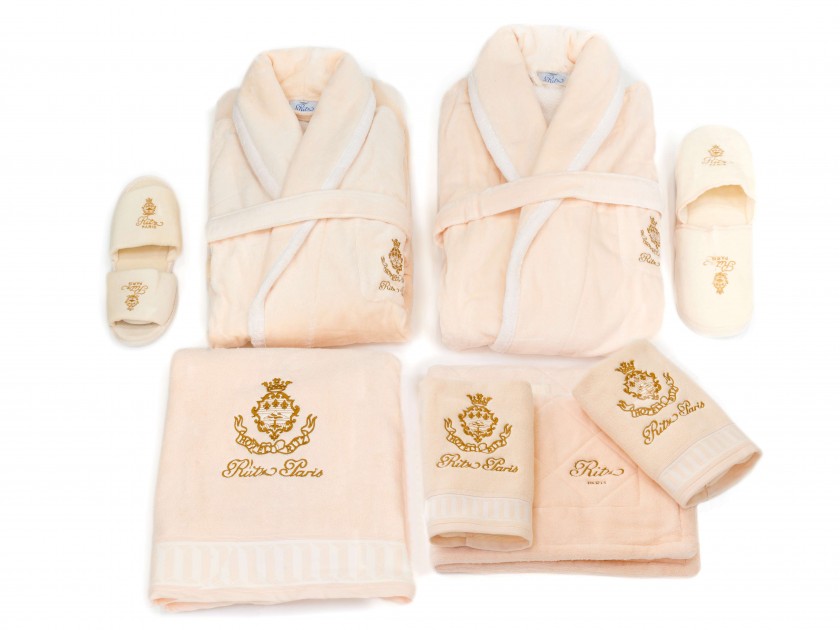 These peachy Ritz Paris bath linens include a robe and matching slippers!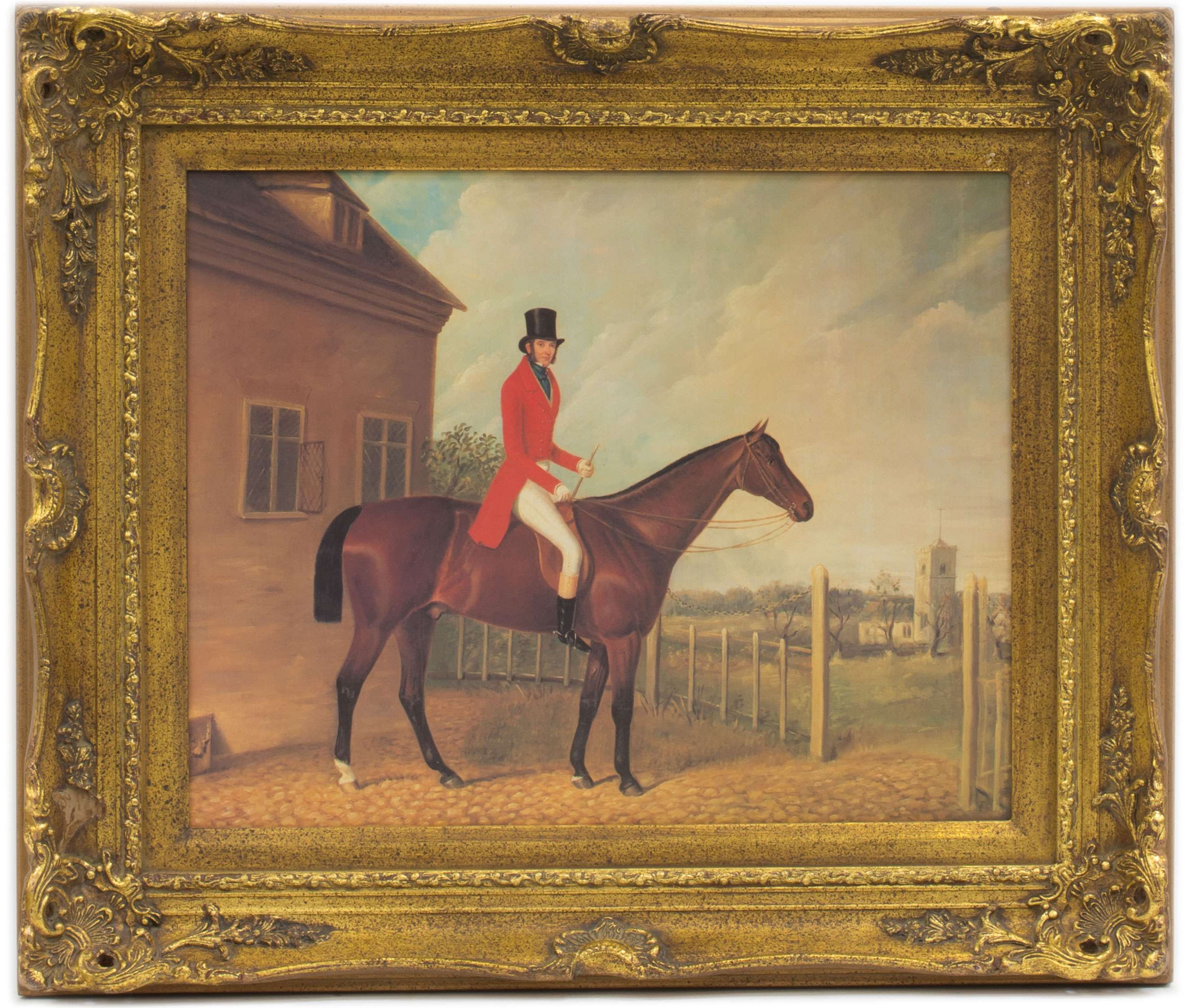 This lot is titled "Two Impressions on the Equestrian Theme." I have zero impressions on the equestrian theme, and could use this pair.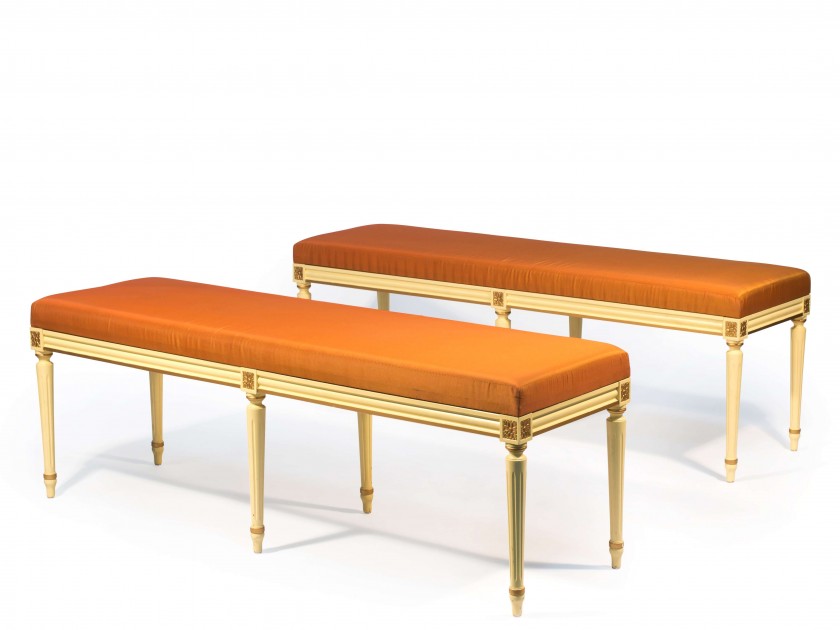 I'll promise to be careful to keep my pet off these orange banquettes, in the style of Louis XVI.