Installation view of Lossy, Zieher Smith & Horton, 2015. Courtesy of Rachel Rossin, Zabludowicz Collection, and ZieherSmith, New York
Is Virtual Reality Art the Real Deal?
More artists are jumping on the VR bandwagon, but does the experience match the hype—or is it inherently "nauseating"?
Installation view of Lossy, Zieher Smith & Horton, 2015. Courtesy of Rachel Rossin, Zabludowicz Collection, and ZieherSmith, New York
It's impossible not to feel vulnerable experiencing virtual reality in public. Visitors watching Jon Rafman's Transdimensional Serpent (2016) on a snake-shaped bench at Frieze London last year looked to be tripping out behind their clunky Oculus Rift headsets, becoming an unwitting spectacle for other fairgoers. Even London's august Royal Academy is starting to engage with new technology. Showing alongside the exhibition From Life are VR works by Yinka Shonibare, Humphrey Ocean, and Farshid Moussavi. They're "room size," meaning you can walk through them, but to do so you need the help of a one-on-one caregiver.
The Zabludowicz Collection commissioned Rafman's first work for Oculus Rift, Sculpture Garden (Hedge Maze), in 2015 and has remained engaged in VR ever since. This week they open London's first VR space—360—which gets around the issue of putting users on show by ushering them into a lightless, foam-lined, anechoic chamber. No one can see you go slack-jawed with delight (or horror) as you're immersed in works by Rafman, Jordan Wolfson, and Rachel Rossin.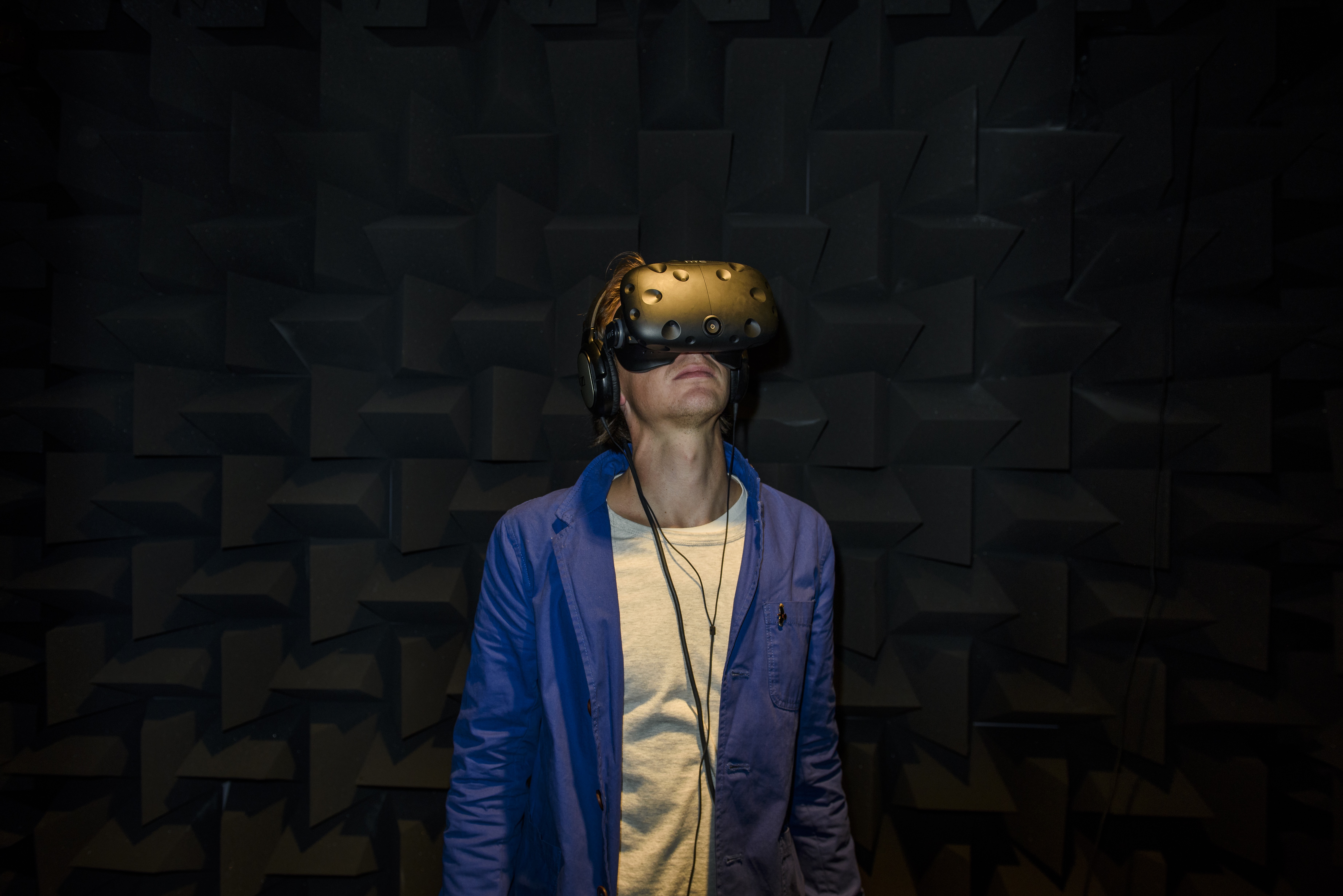 The opening of 360 comes shortly after the launch of two companies committed to assisting and promoting the use of VR in art. The first, Khora Contemporary, is an arty subsector of a broader VR production company. At the Venice Biennale last year, they debuted VR works by Christian Lemmerz and Paul McCarthy (the latter memorably described as "a truly nauseating experience" by one viewer). The second, Acute Art, is a platform for VR and AR (Augmented Reality) art that launched with works by Olafur Eliasson, Ben Outram, Float Collective, Jakob Steensen, and Isaac Cohen. Eliasson's Rainbow is the first in a series of flashy commissions—more are promised shortly from Jeff Koons, Marina Abramović, Anish Kapoor, and other big names—available to paying subscribers.
Last January, the New Museum and Rhizome commissioned six VR artworks that could be accessed via a free app and viewed on smartphone screens using $15 Google Cardboard frames. Twelve months later, it seems VR is in the art world for the long haul, but it arrives with some questions. How do you exhibit VR? How do you maintain the value of a VR work? Once you own a VR work, how do you accommodate changes in technology? Should you restrict access to VR works with disturbing content? Why use VR in the first place?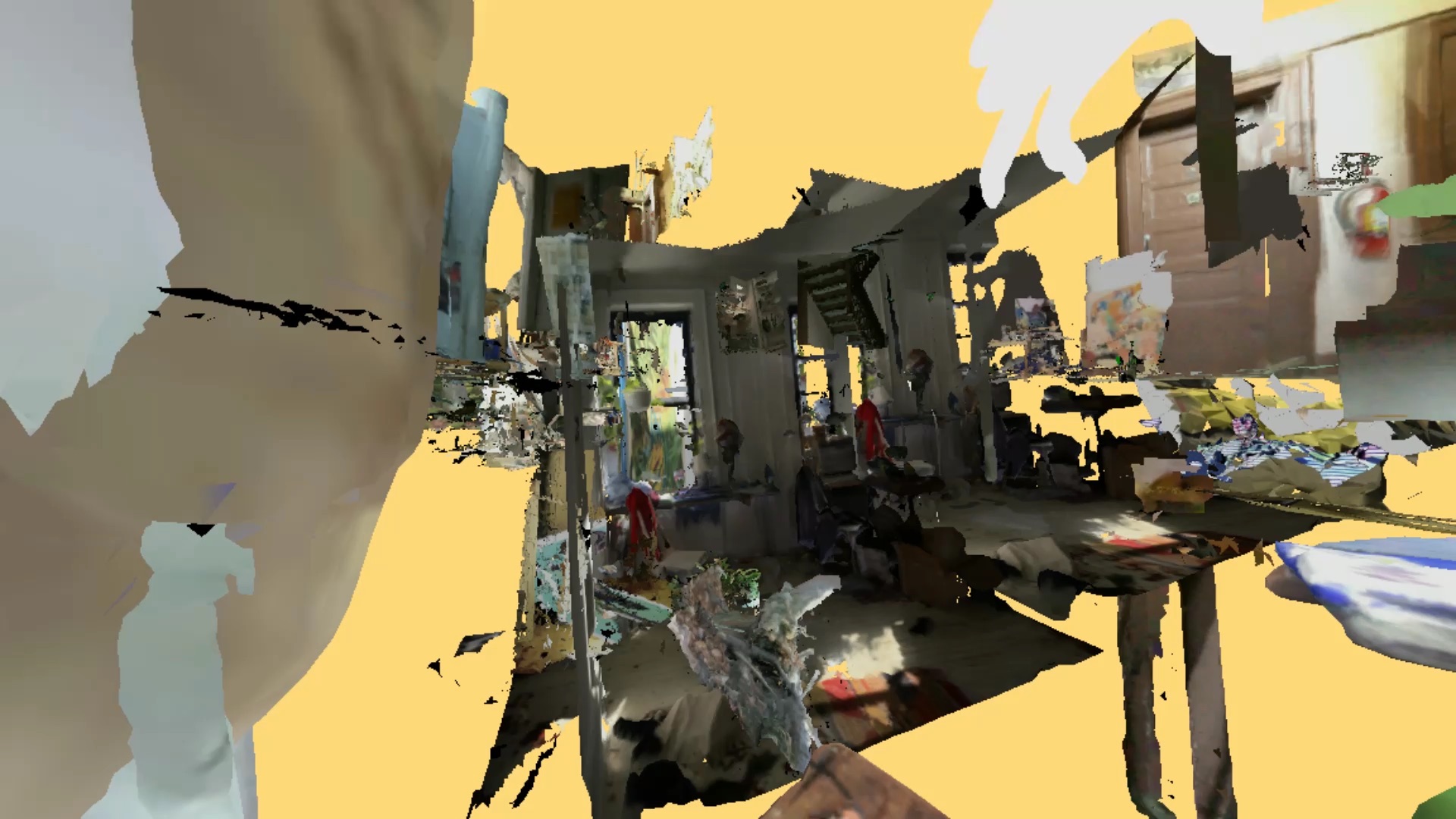 Oculus Rift remains an expensive bit of kit, and any art institution showing VR works will also need a compatible computer, wiring, a third-person viewing screen, as well as someone to guide visitors in operating the work. VR artworks still tend to be glitchy, so they'll probably want a dedicated technician on hand too. And that's just for one work and one headset. As Zabludowicz found out when they first showed Sculpture Garden (Hedge Maze), VR works are popular, but since they're also time-consuming and limited to one viewer at a time, lines quickly get out-of-control big (the gallery ended up imposing an advance booking system).
Is the better option to bring the artworks to the people? This is the model suggested by Acute Art's "museum without walls," but even after the $29.99 annual subscription (set to rise to $99.99), you still need the hardware: currently an HTC Vive headset and PC. The free app and Google Cardboard model tried out by the New Museum and Rhizome was more accessible, though it had issues of its own. Jason Farago, writing about the commissions in the Times, noted that some were "frankly slight" as artworks, all were hungry for smartphone memory, and that the difference between experiencing the works through VR goggles or as flat images on a phone screen was "often negligible."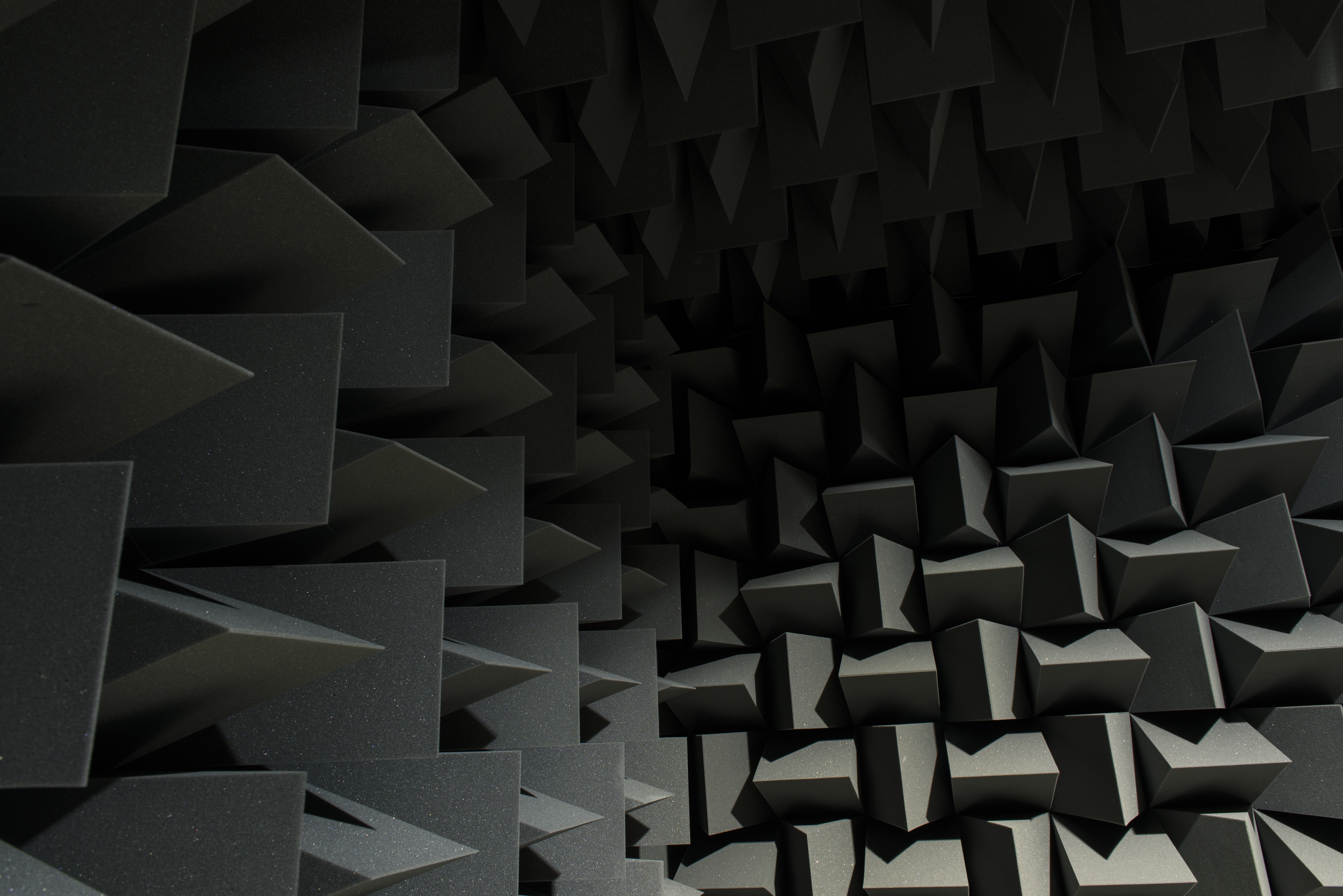 While in theory VR communicates aesthetically and experientially with a generation immersed in sophisticated games like Superhot, only well-resourced artists like Eliasson have the wherewithal to generate graphics or a user experience that come anywhere close. Creating a compelling artwork in VR takes an enormous amount of time, effort and expertise. Which brings perhaps the most burning question: why? What, if anything, distinguishes these artist-made works from a natty in-game feature or tech exhibit? Often very little: though there are exceptions.
Jordan Wolfson's Real Violence (2017) generated considerable brouhaha when shown at the Whitney Biennial. The work positions you as eyewitness to an act of extreme public violence in which you do nothing. So what is your role? Are you just an amoral lookie-loo? Are you next in line for a beating? Or are you holding up your smartphone, filming the action, capturing the violence in real time? Using VR to compelling and complicating ends, beyond all the controversy, Real Violence is the strongest argument I've yet seen for a medium still suffering growing pains.

Rachel Rossin, I Came and Went as a Ghost Hand (Cycle 2) is on view at the Zabludowicz Collection's 360 through March 18. From Life is on view at the Royal Academy, London, through March 11.
Tagged: