At Courrèges, Yolanda Zobel Is Looking To The Future, Where Else?
In little over a year, the designer has established her clear vision for the iconic label.
Yolanda Zobel likes to go with the flow. The designer has been at the helm of Courrèges since 2018 (her first collection for the label was Spring 2019), and in just four seasons has managed to bring the once retro-futurist label straight into modern times. Not an easy feat for a house that is so laden with history and iconic imagery. But she's not thinking about that today. It's a grey-ish Friday in Paris, cold when clouds hide the sun, and very warm when they let its rays shine through, two days after she has just shown her fantastic latest collection outside next to the Canal St. Martin in Paris.
"I'm not yet back from the energy of having had a show a minute ago," she tells GARAGE. Her red hair is wet and slicked back into a simple ponytail, like she just washed it this morning and just kept going. Wearing a black chunky sweater, a black leather skirt stamped with the Courrèges logo, and flat white boots that are the most obvious nod to that classic mod vibe. Around her neck lots of little necklaces, and around her wrist lots of little bracelets, her face is bare. She is impossibly cool.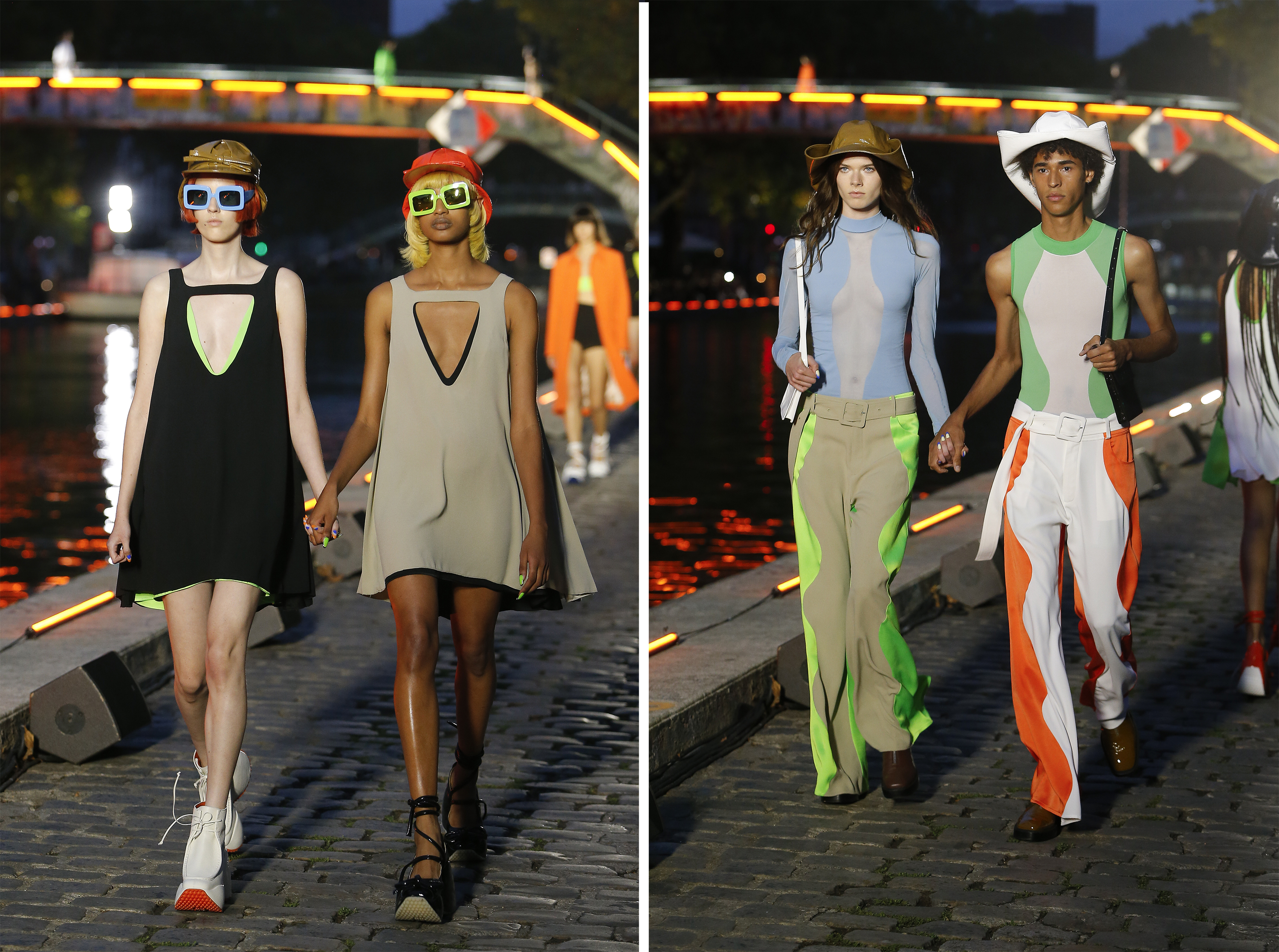 As soon as we begin our interview, she walks over to the board that holds images of all the model's final looks during the fittings for the show. There's girls (and boys) in knitted trousers and skirts with slashes throughout, little bandeau tops worn over long sleeve tees, swingy mini-dresses with cutouts that expose chests, or colorful neon layers underneath, oversized square sunglasses, all worn with the most incredible platform shoes—some part desert boot, some more like a ballerina shoe—and all 100% unmistakably au courant. "I just [arrived] to the studio so I feel like, Ooooh," she says while moving her body to show how she feels. "One certain thing was that [the show] needed to be in Paris and then on the streets, in a place where Parisians could relate to and where you could see the Courrèges girl walk as if she was walking down the street."

She adds, "the realness of being outside instead of in something artificial."

But the realness did not impede the otherworldly energy she created. The canal was lined in neon orange tubes of light, and while the fashion show attendees sat on one side of the canal, the other side was packed with Parisians waiting to enjoy the show. Suddenly, a boat slowly made its way down the canal, at its bow, the artist Lafawndah singing in majestic, quasi-alien tones, that felt not unlike that scene where the diva Plavalaguna performs in The Fifth Element. The models walked out of the boat, sometimes in pairs, down the canal, across a little bridge, and down the other side of the canal where more seats had been laid out. For a second it was possible to think that this was just our world now.

"Fashion shows should be for everybody," Zobel continues, "and also the energy that was created through that, it inspired the invitees, the people that have seen I don't know how many shows a day, it kind of made them conscious about oh this is beautiful, instead of just mm click." She motions taking a photograph with their hands.
Zobel has never not wanted to be a fashion designer. "My mother was sewing and I was with her at sewing courses," she recalls. "I was always drawing, drawing sketches, princesses, princesses, princesses. All whom I went to school remember me like that. It was something inside." Before Courrèges, she worked at Acne, Jil Sander, and Chloé ("In Paris, it was amazing, working with a premier atelier that had worked for Yves Saint Laurent was mind-blowing.") When the offer came from Courrèges, she was ready. "I could connect with the revolutionary aspect of [André Courrèges'] work, and how he was going against the established way of thinking how fashion has to be or how a woman has to be dressed."

"I was like, it seems exactly where [I] want to be, I felt very connected to it."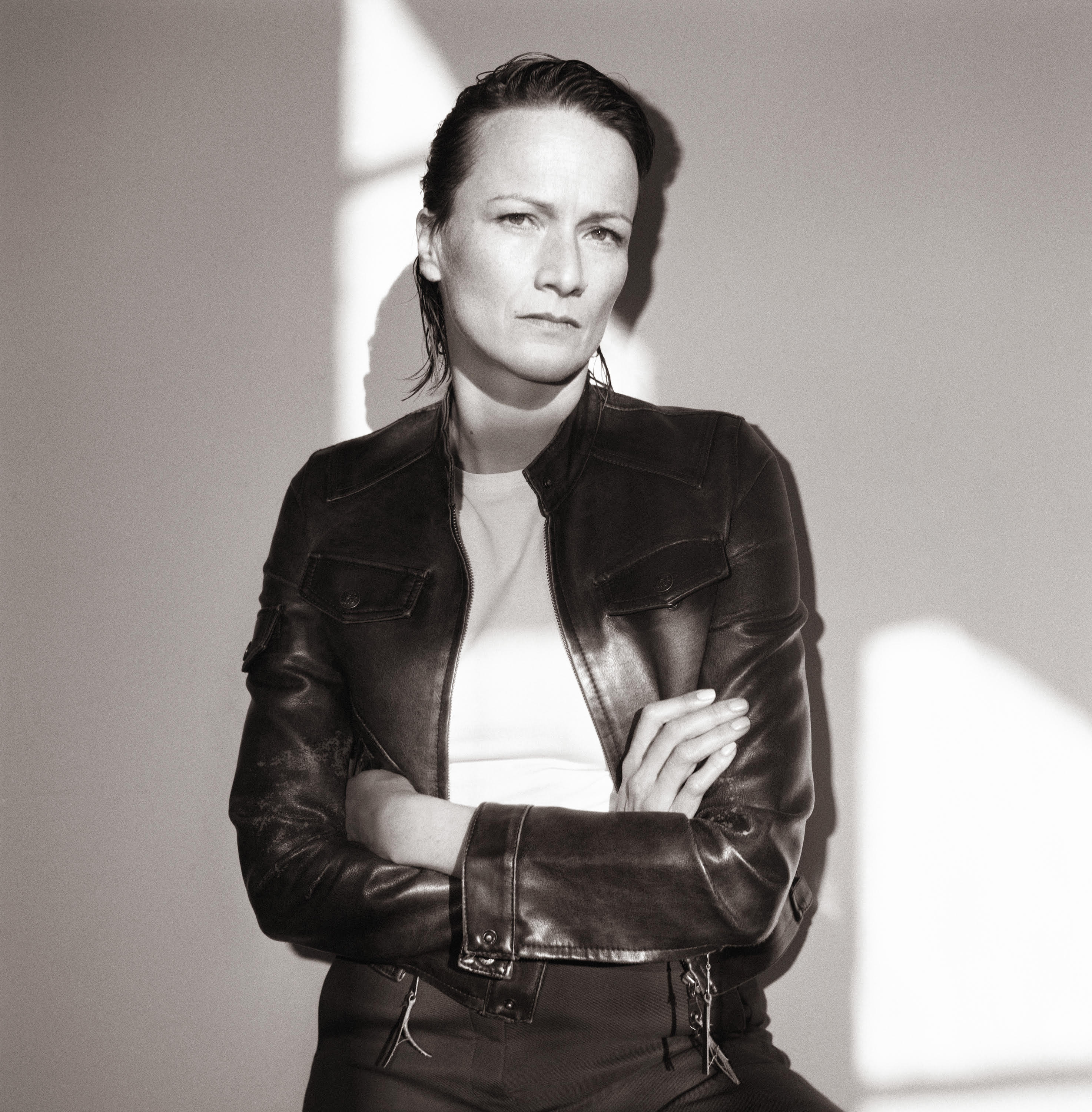 From the beginning, Zobel's convictions have been evident in her work. The plastic that André so loved to work with, is obviously not sustainable, so she quickly found a solution to that. "We went to the big warehouse and saw all these meters of plastic, they asked me what do you want to do with it? I said, we are keeping them because they are so beautiful!," but they are no longer producing the fabric. Zobel's debut for the brand coincided with a pop-up store next to the Courrèges flagship called "La Fin du Plastique," or "The End of Plastic," which sold limited edition pieces made from the house's stock of vinyl and plastic, each one of them numbered. This season, she worked with Instituto-e, a Brazilian non-profit civil society organization who aims to transform the country into a model for sustainable development. Through them, she learned about the Pirarucu fish, a staple of the local diet, whose skin is discarded, and now, turned into a type of "leather." The Pirarucu skin is a sustainable alternative to the textural essence of Courrèges, but it's also a symbol.

"I thought it was very intriguing to put some animal into Courrèges," she explains, "There's something beautiful, something warm, and natural, and human, and then you put that against the vinyl, it made me very happy."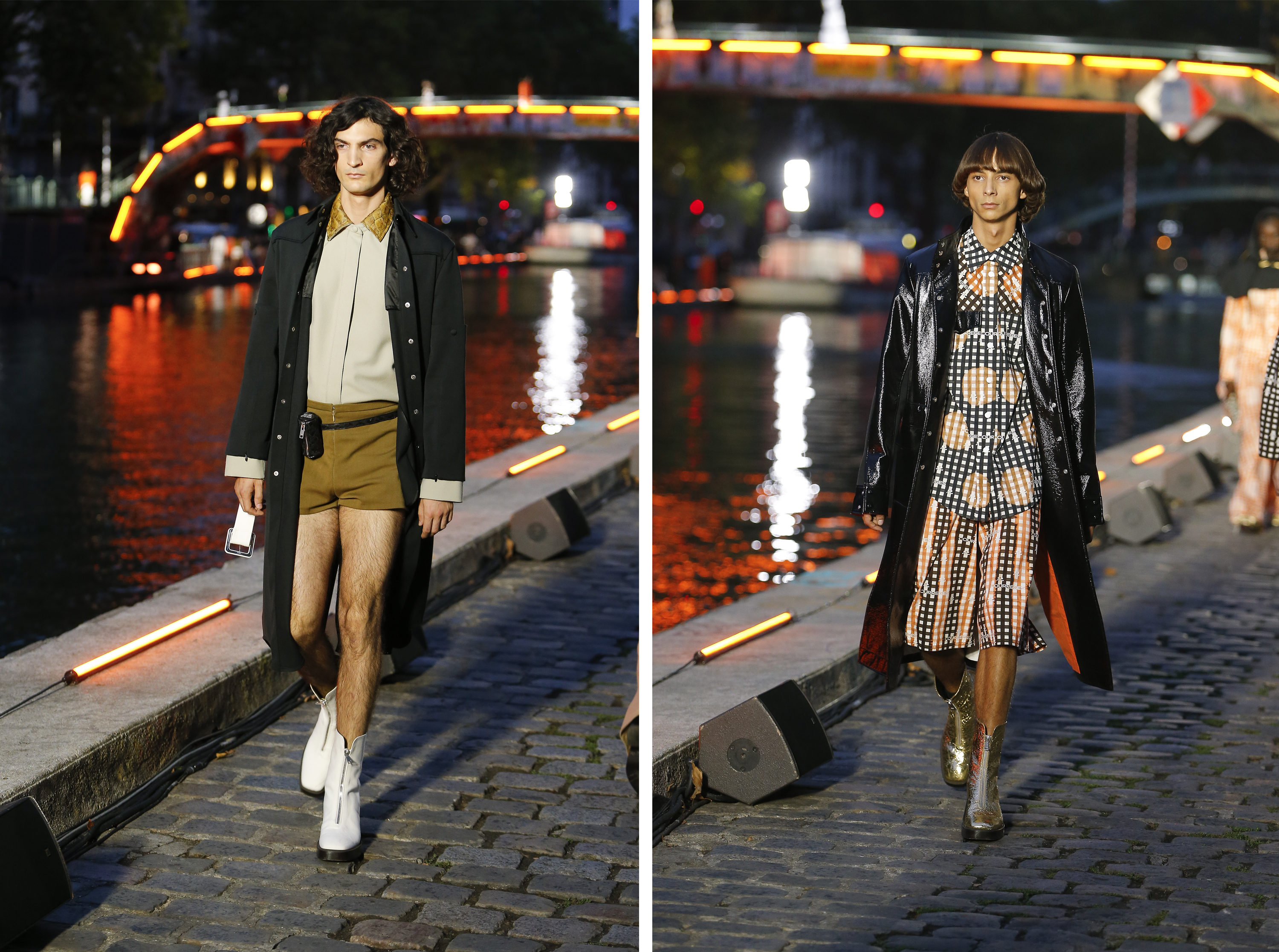 "It's also about storytelling," Zobel continues, "The fish stands for what it means to bring something that is coming from a place where nature is still leading, where it surrounds you, and bring it to the catwalks of a French fashion house and doing something good with it."

In the 1960's, when André Courrèges launched the label, he was part of a group of people whose aesthetic concerns revolved around the concept of modernity and the future, spurred in part of course, by the space age. Now, we often find ourselves thinking about the future, but perhaps in less ideal situations, out of less-than-ideal events that take place, every day, in our world. Does Zobel work thinking about the future, the way Courrèges did, or does she work thinking about now, the future that Courrèges once imagined?

"Back in the day, they put everything, all the beliefs and dreams into something that felt very far away, and now we know that that was not realistic," she responds, "The question is not about the future, but about now and the actions that you need to do to be responsible."

"There's no future without thinking right now."